After apartment living for 4 years, we were very excited that our home in Toronto had stairs! Stairs are a great place to display pictures and I decided as we were missing family and friends it would be the best place to display our personal photos. There are lots of tutorials for hanging pictures on Pinterest including this one – but as this has been one of my most popular Facebook posts, I thought I would give you some more detail here about how I did it.
I laid out all the pictures on the floor so it would be easy to pick them out.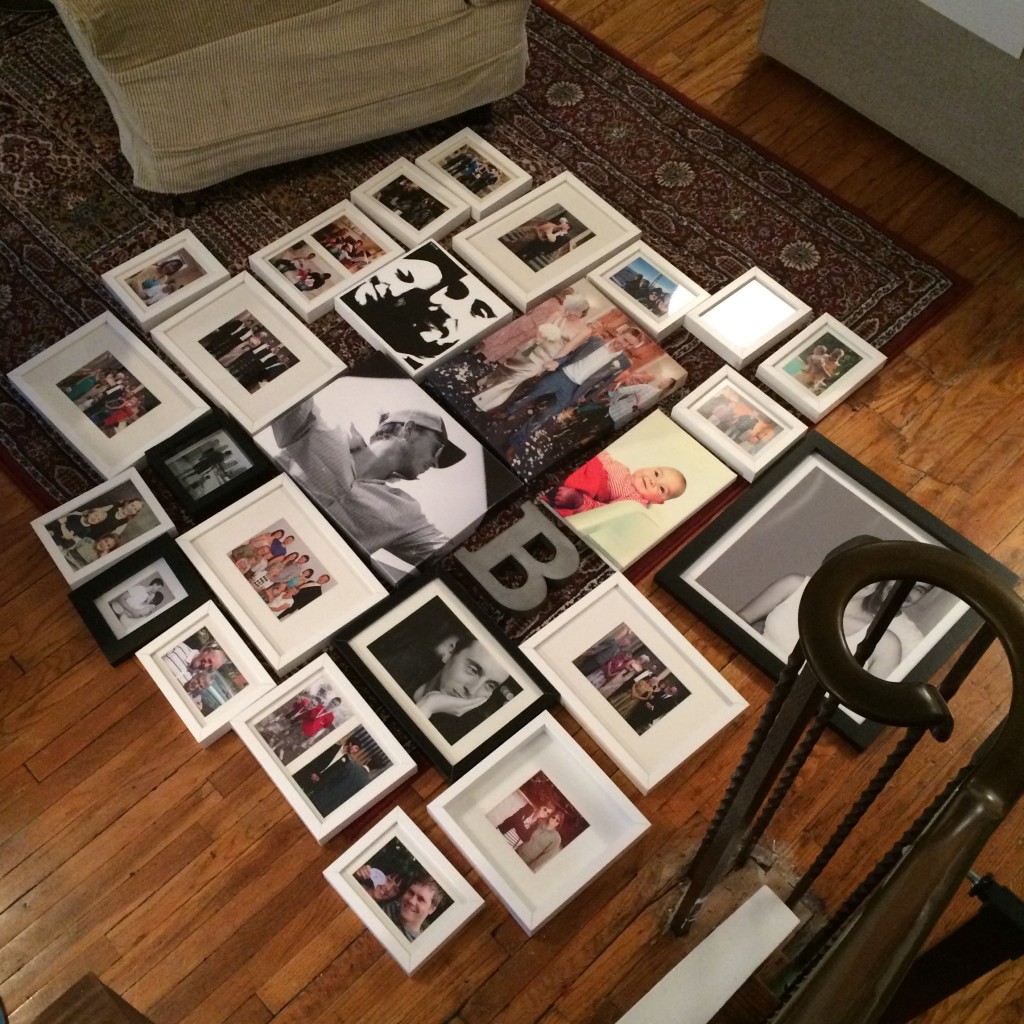 I decided to align them along the bottom by measuring 1.5m from bottom step + 1.5m from top step and then joined the dots with a masking tape line on the wall.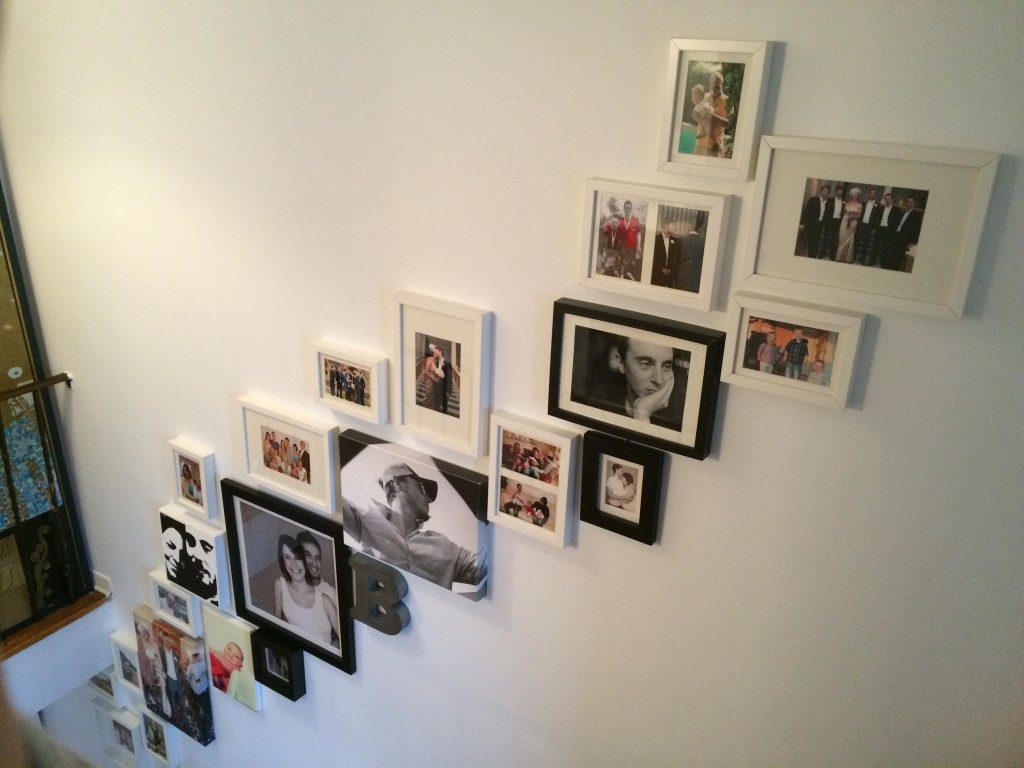 Mixing frames, canvases and a letter gives character. It is also been a great discussion starter with our girls talking about family and friends they don't see often enough.
Happy hanging!