I met M's mum when she kindly came to help me out for a few weeks when I was struggling with shoulder pain. Obviously the conversation turned to decorating and she mentioned that having moved house as a pregnant newly wed, she rightly hadn't had time to decorate baby M's room. I of course jumped at the chance to finally decorate a boy's room!
Here are the before photos. It was – in a previous life – a little girl's room. Light pink with a purple wardrobe.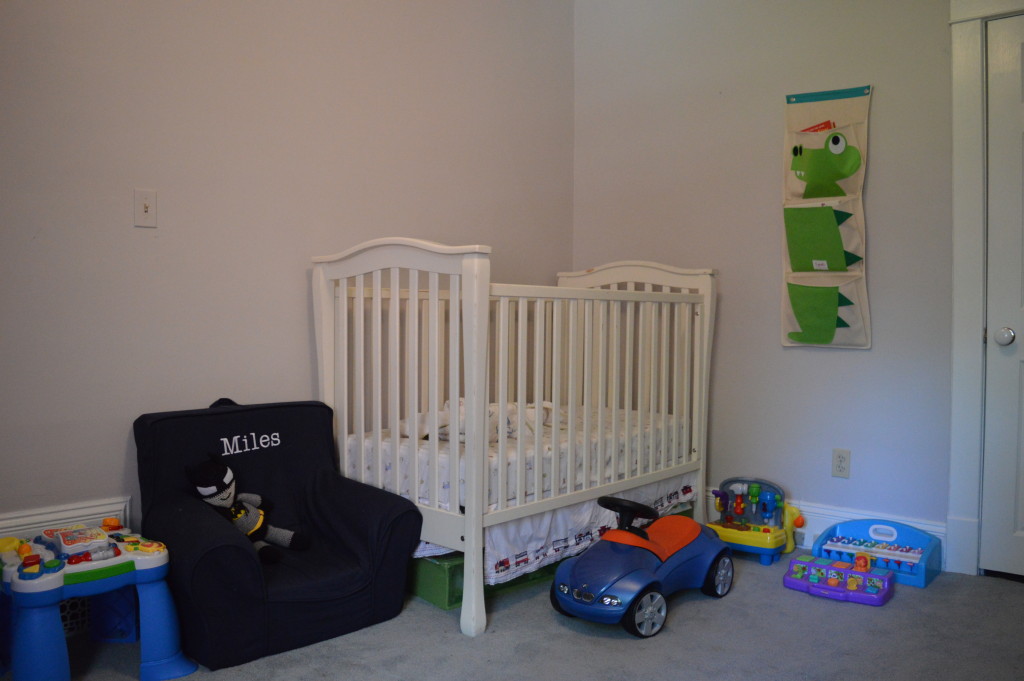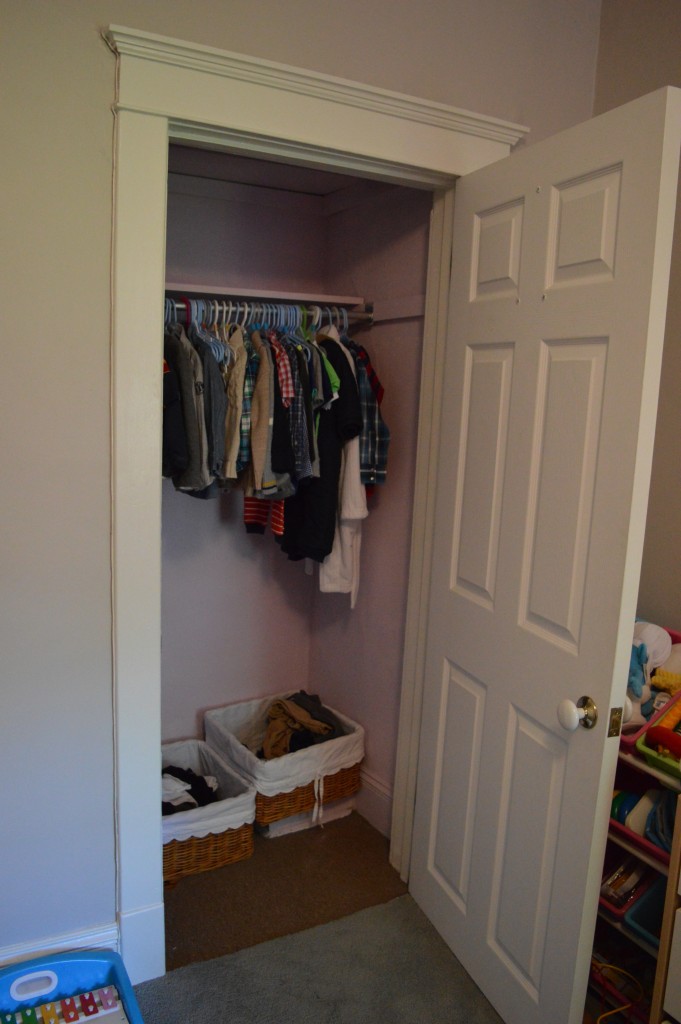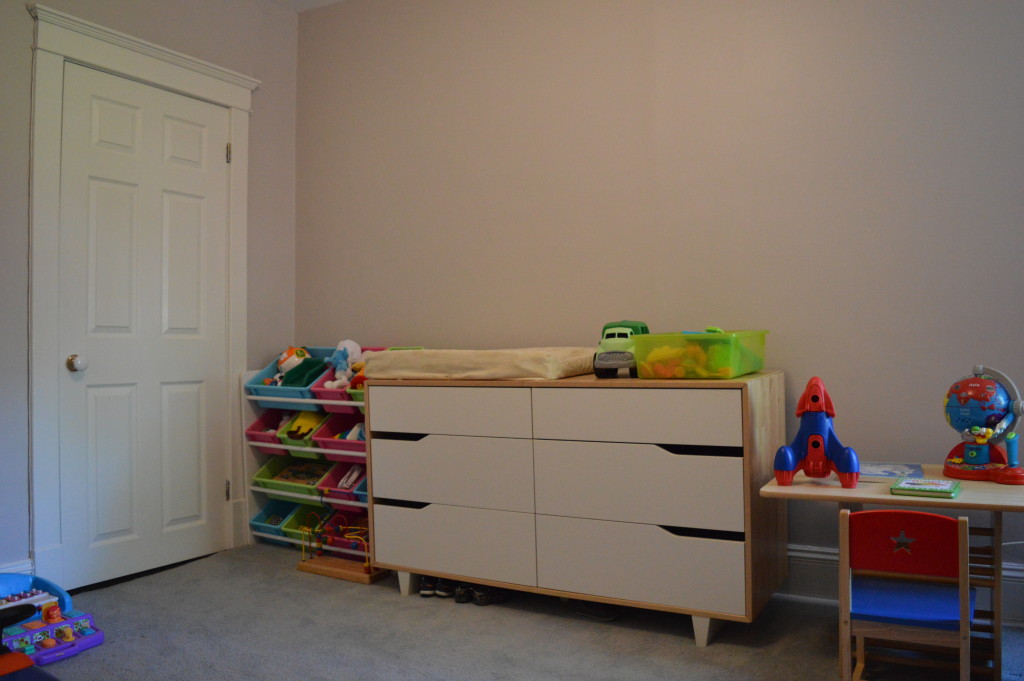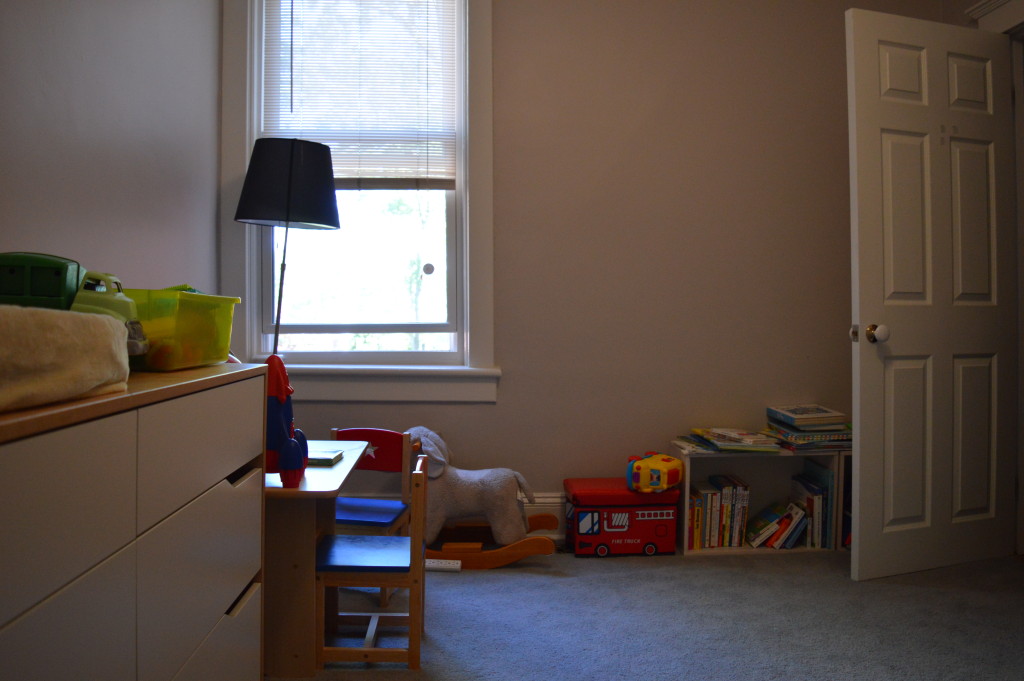 In true HMP spirit, I was keen to reuse as much as possible from the room, keep the budget low and be creative! M's mum loved two recently purchased 3 Sprouts crocodile storage pieces. So they were my starting point: a crocodile theme and the green and blue from the pieces. I choose a cream pallet to pull it all together with the grey carpet.
Here are the after photos.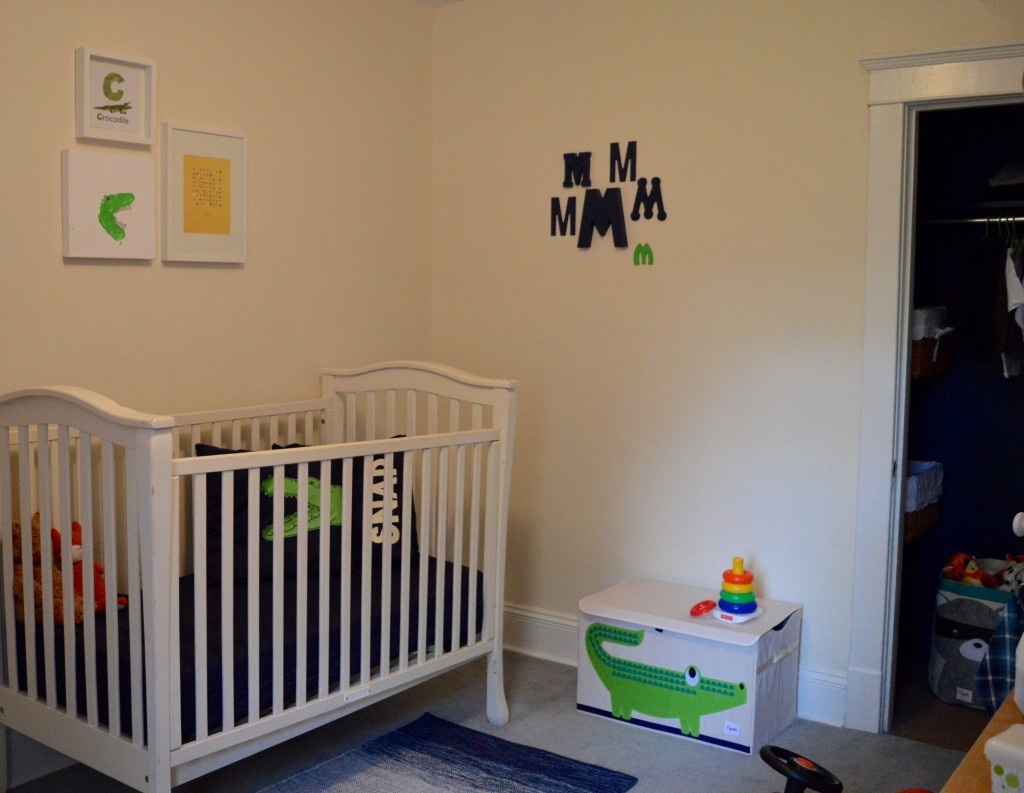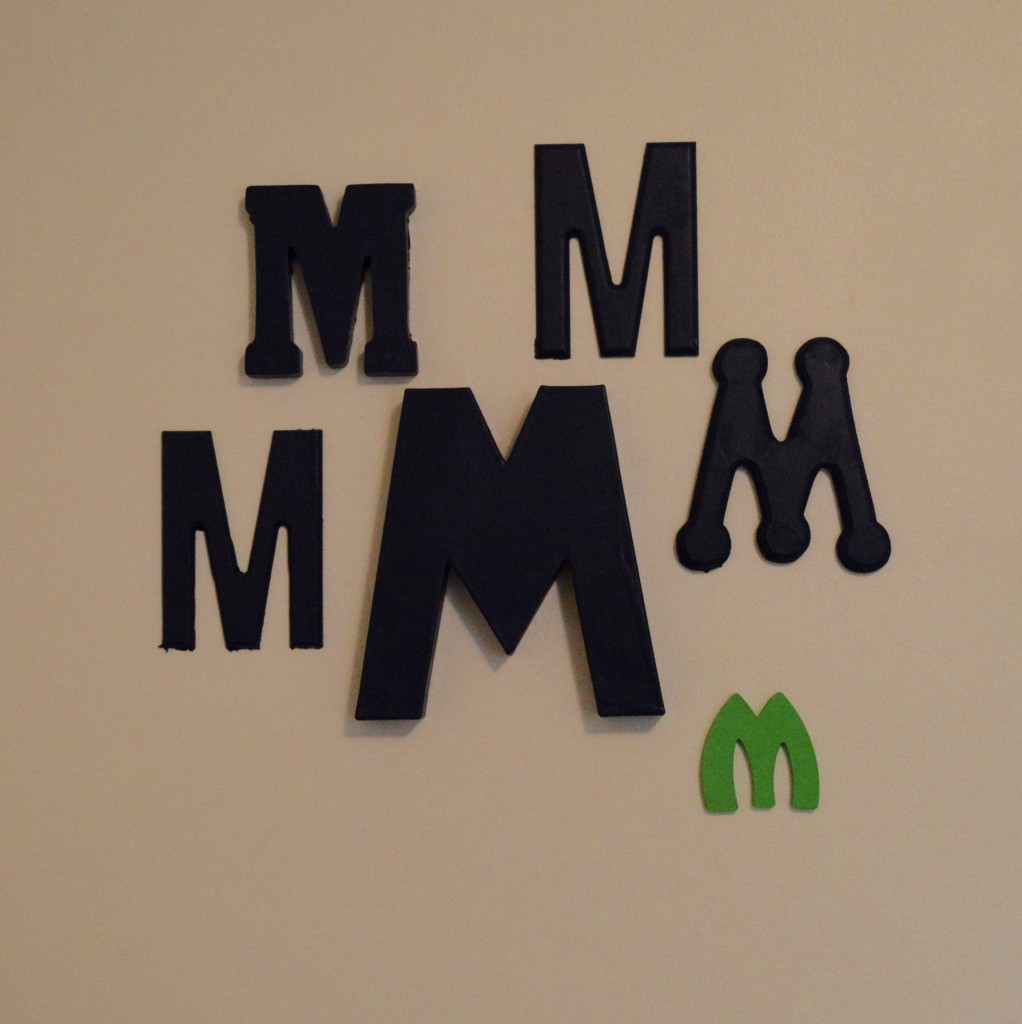 I love these HMP pillows. They are 100% cotton with a custom eco-friendly screen print on them. So they'll wash well and can be used as pillows when M grows up.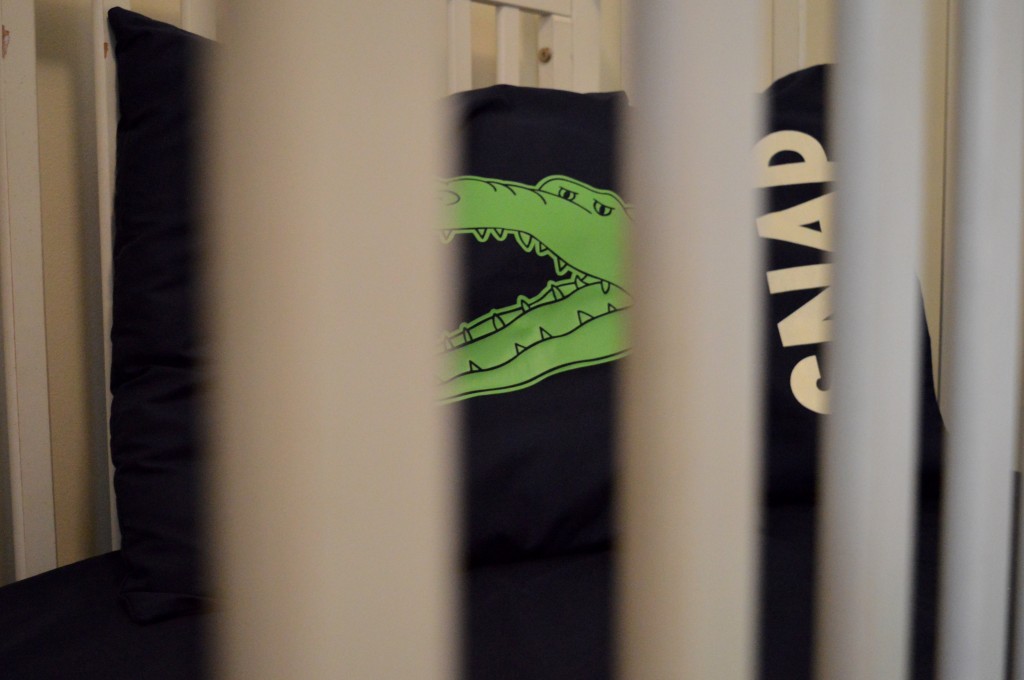 M lent a hand or should I say foot with the art work.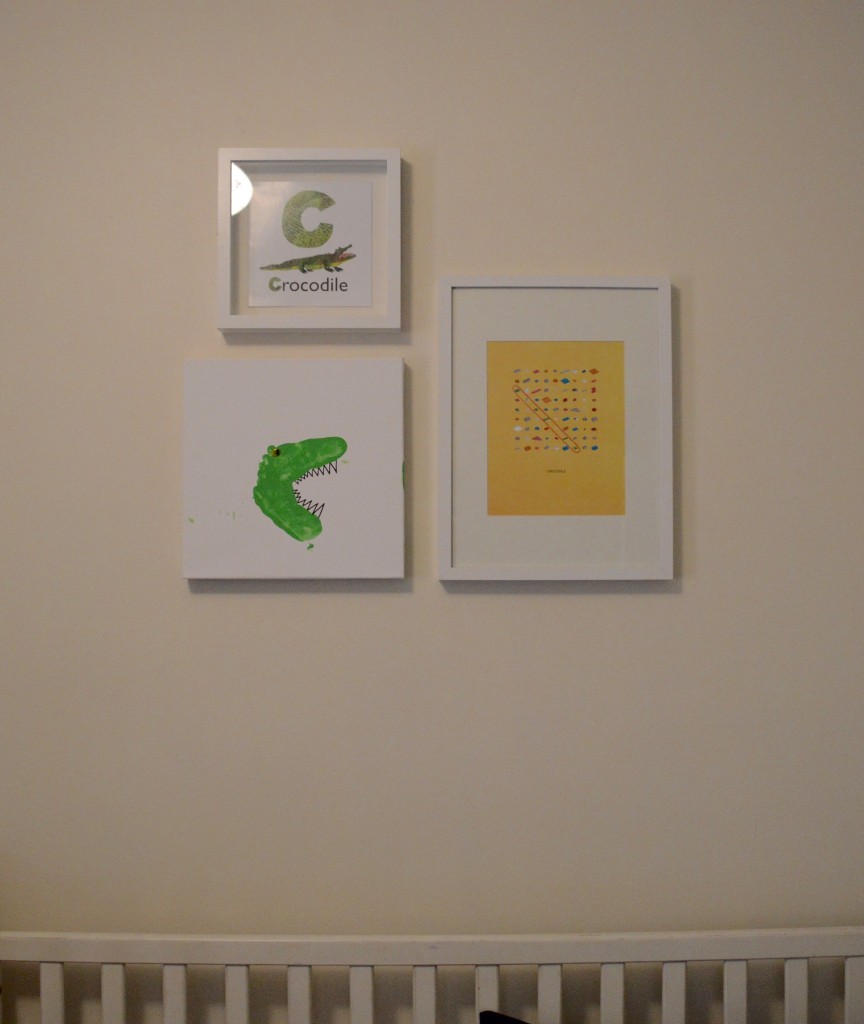 I love this navy blue wardrobe.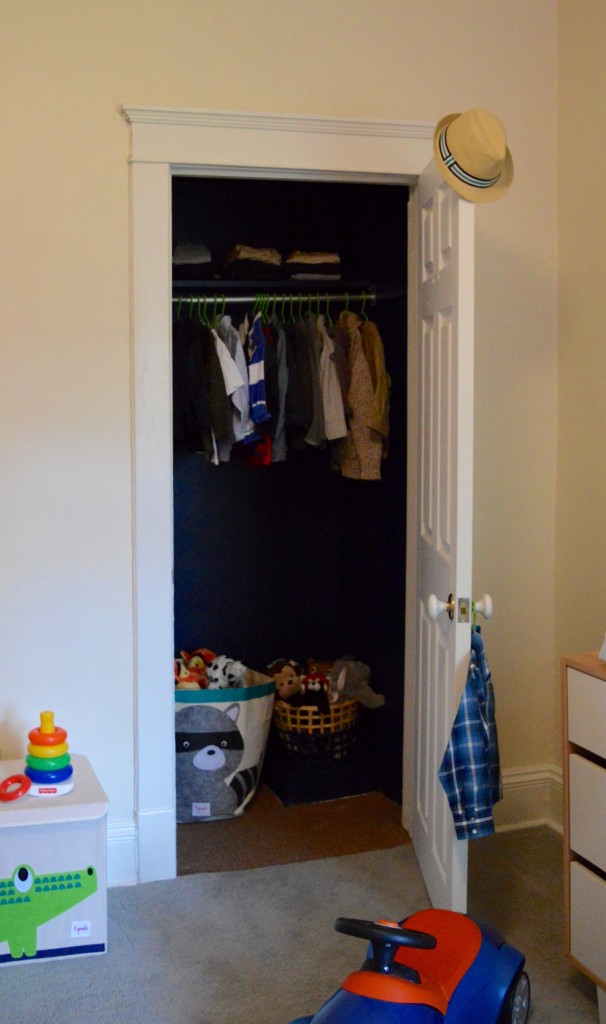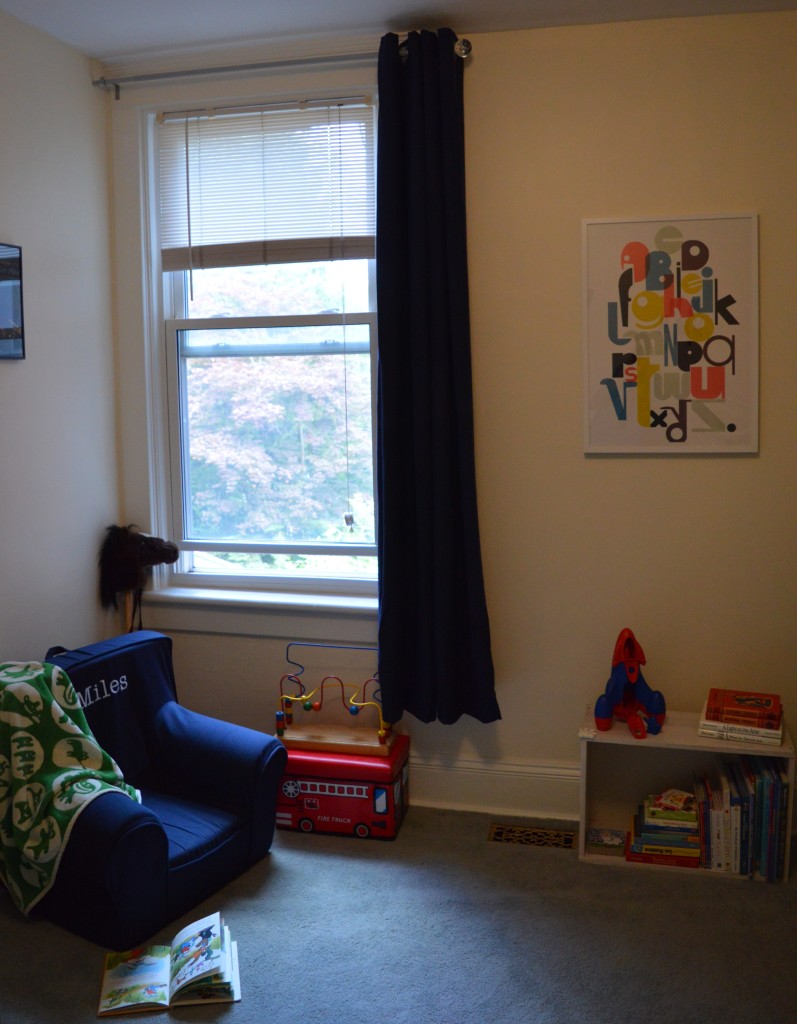 I think it's important in kids' rooms to think about height. Some things should be out of reach but some things shouldn't.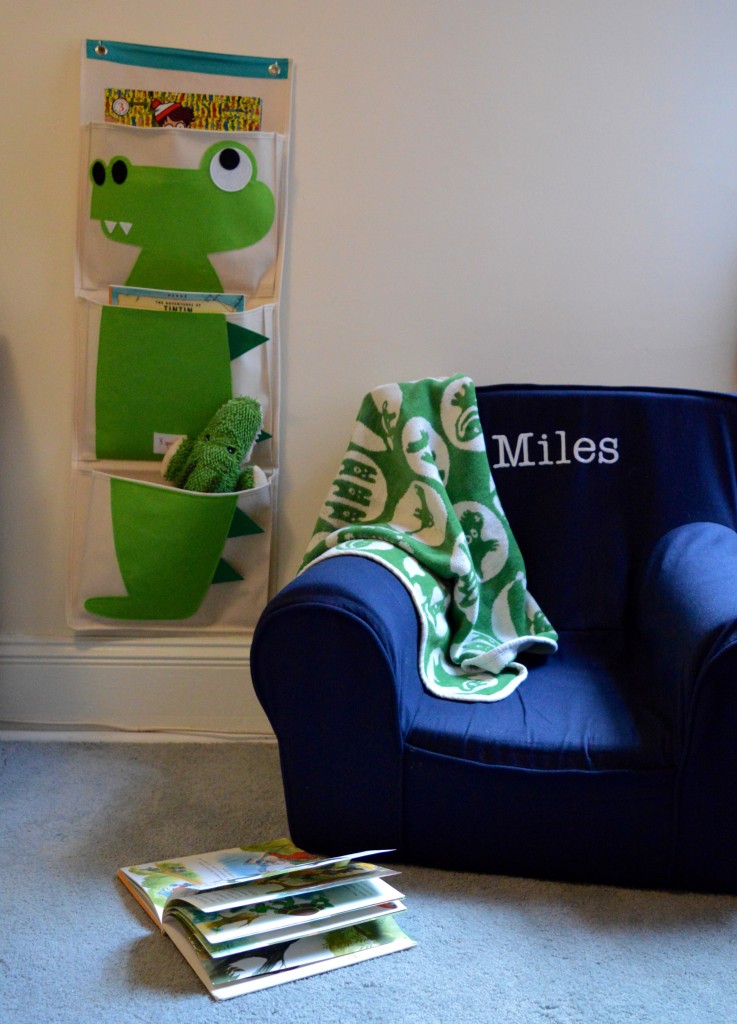 M shares his name with the great Mr Davis so I thought this framed LP would be a cool touch. And something his parents can talk about with him and he can keep when he's older. And of course Ikea does an LP specific frame!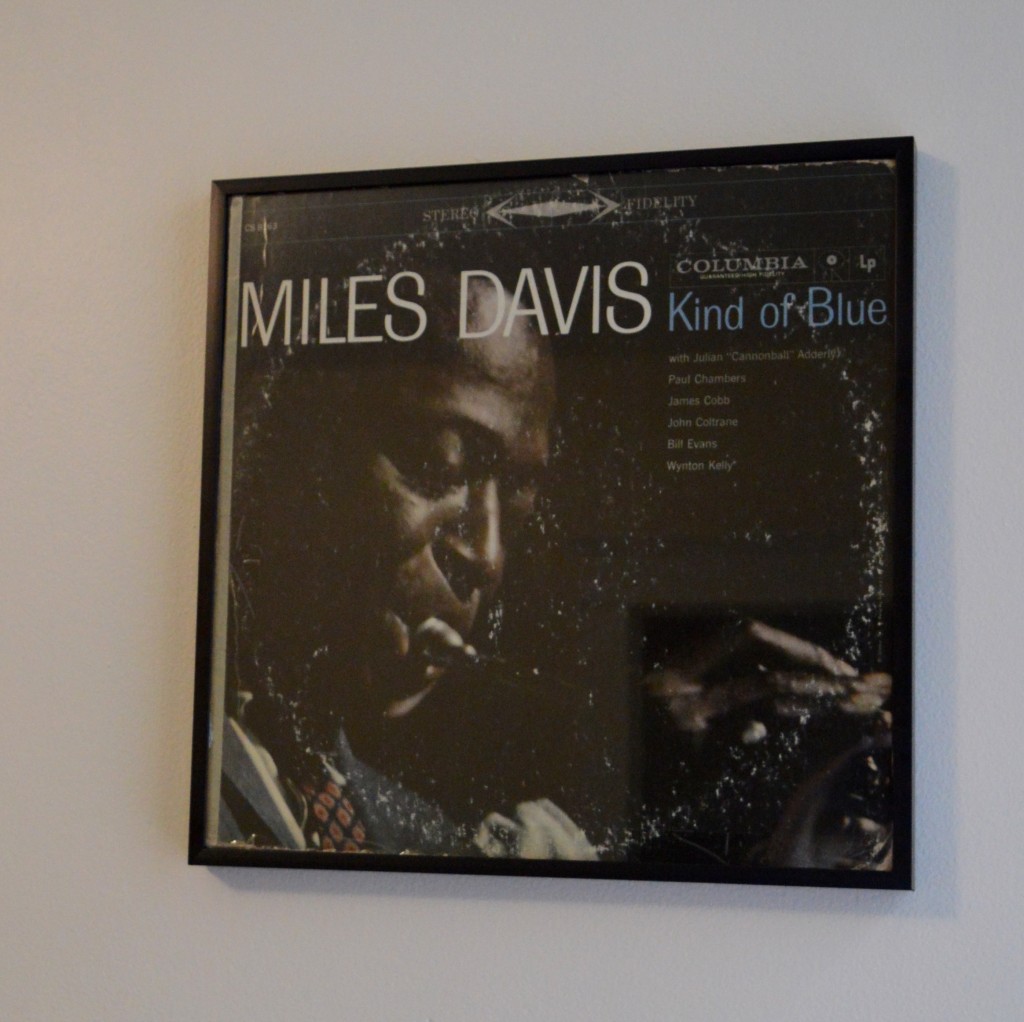 Hope you enjoyed the tour.