Oh I do love weddings. They are generally the starting stone of building a home together and as such wedding photos should be proudly displayed in your home. I have recently revisited my wedding photos, which reminded me of a project I did in Toronto, so here are two "I do"s HMP restyled.
During our year in Toronto I met some lovely local mums – or should I say moms. One mum kindly asked me to help decorate her son M's nursery. She moved house as a pregnant newly wed and rightly hadn't had the time to decorate the nursery. When I visited her house, I noticed that she didn't have any wedding photos up and she explained that her husband preferred clean modern interior design with mainly bare walls and black and white art. I couldn't have her living without her wedding photos on the walls so I asked her to send me her favourite photos so I could rework them to a clean modern black and white brief.
Here is the original. Beautiful isn't it!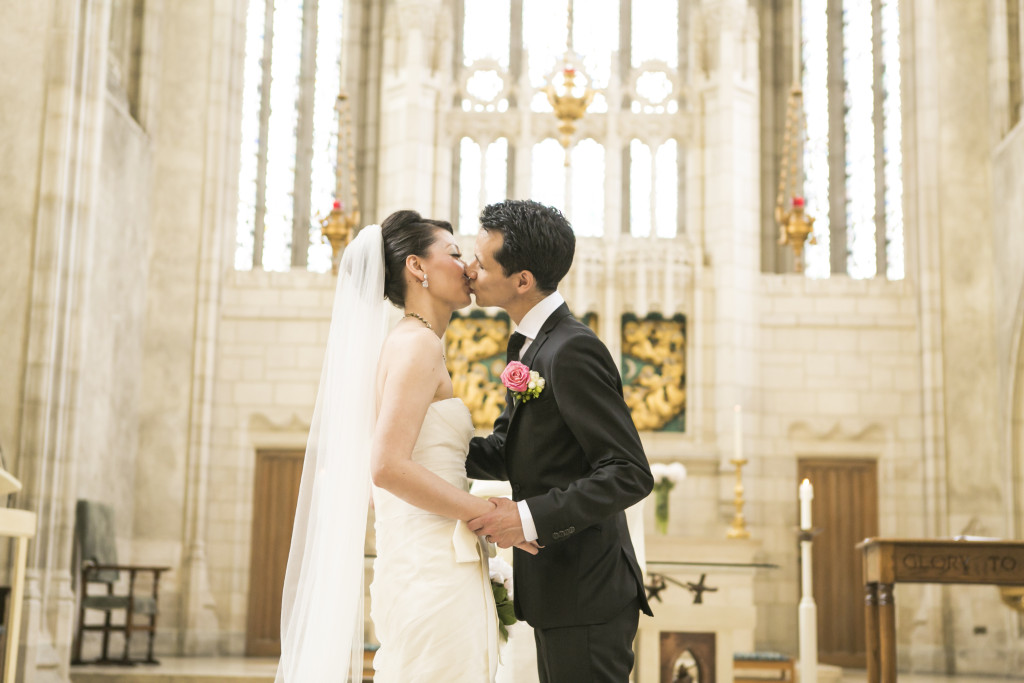 And here is my version.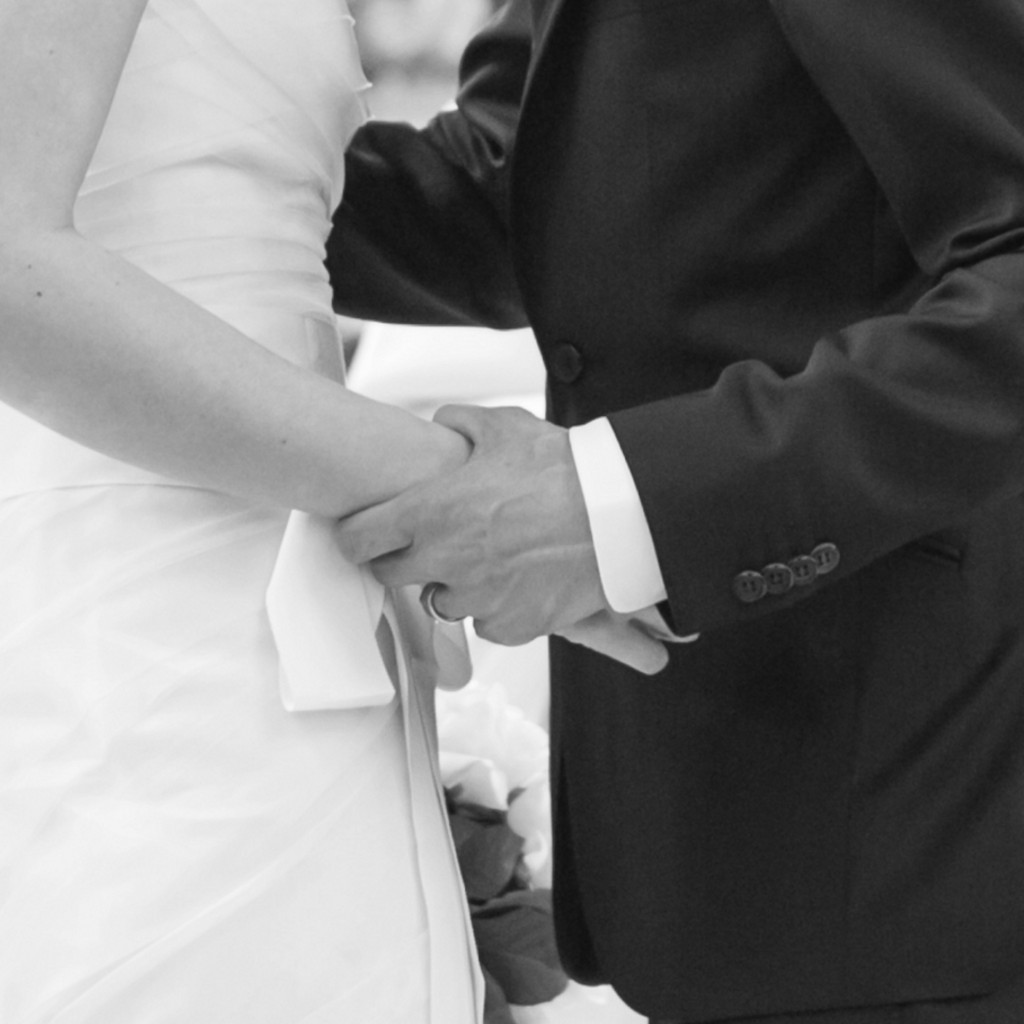 To help them visualise the picture in their home, I did a montage with a clean modern stairway.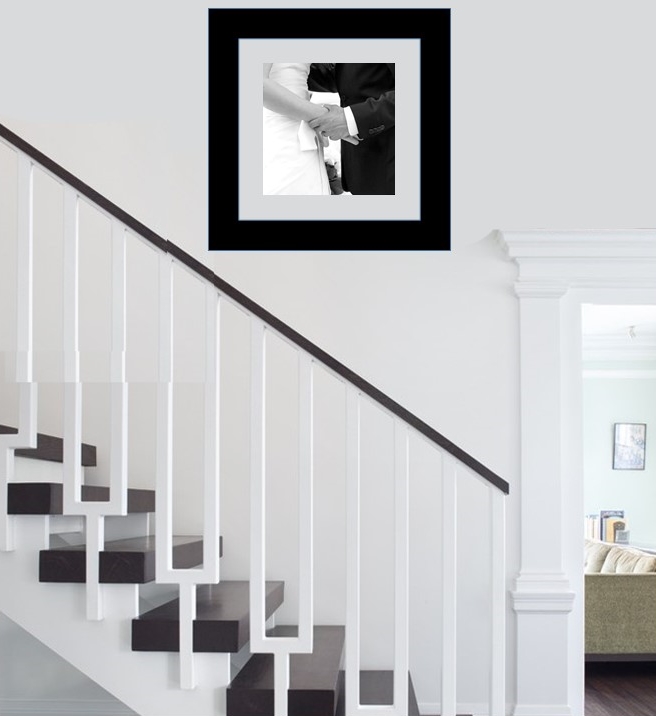 I also revisited this photo – another stunner! This time, I did a visual of it as a large canvas above a modern sofa.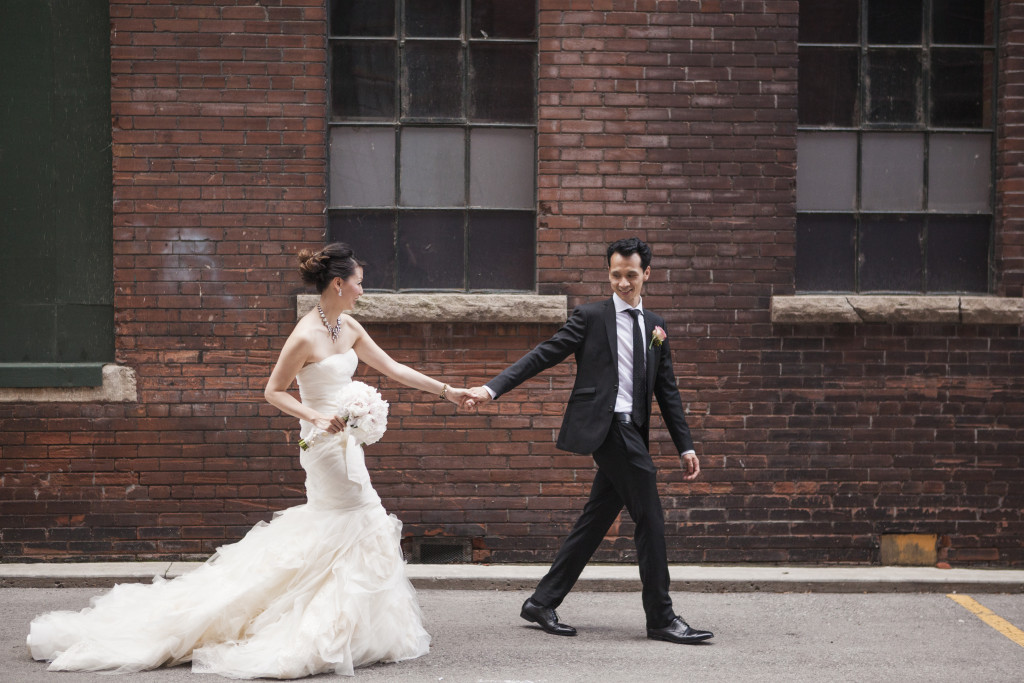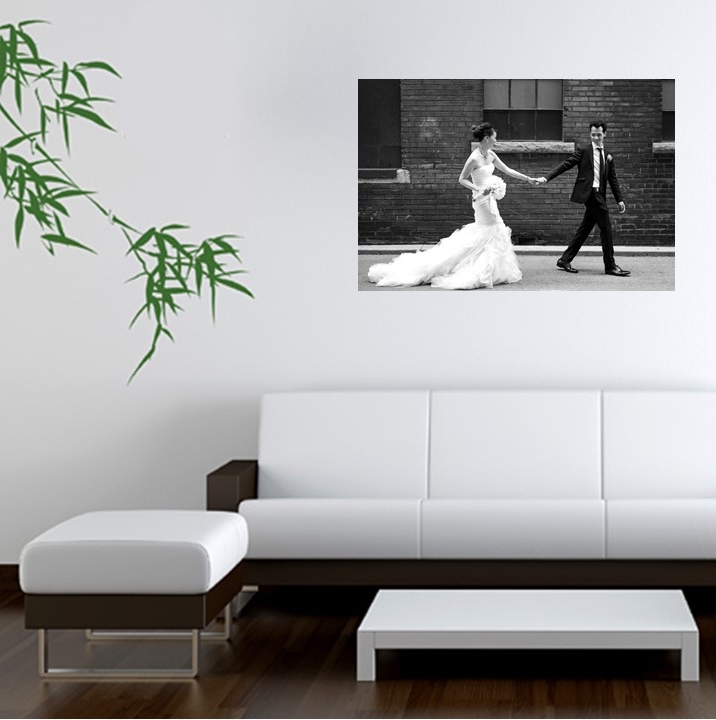 We got married in 2009 and I've had various sized prints of my favourite wedding photo in our numerous homes every since. Here it is on my bedside table in Dubai.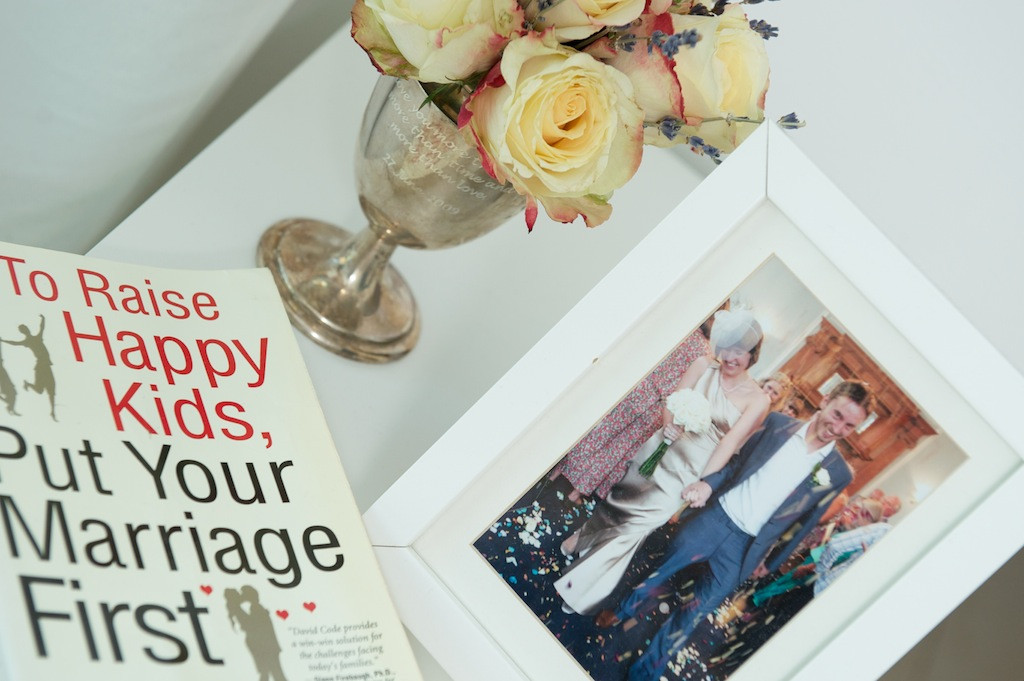 (Credit: Photo from my tuesdayschild feature taken by Heather Chuter, original wedding photo taken by Adam Davies)
We should be moving into our new home the weekend of our 7th wedding anniversary which got me looking back through our wedding photos. I came across this one and instantly thought it would be cool to print a crop of this onto a large canvas. Not only will the colours work well in our new planned master bedroom but I also love that it's a new detail we haven't had on the wall before.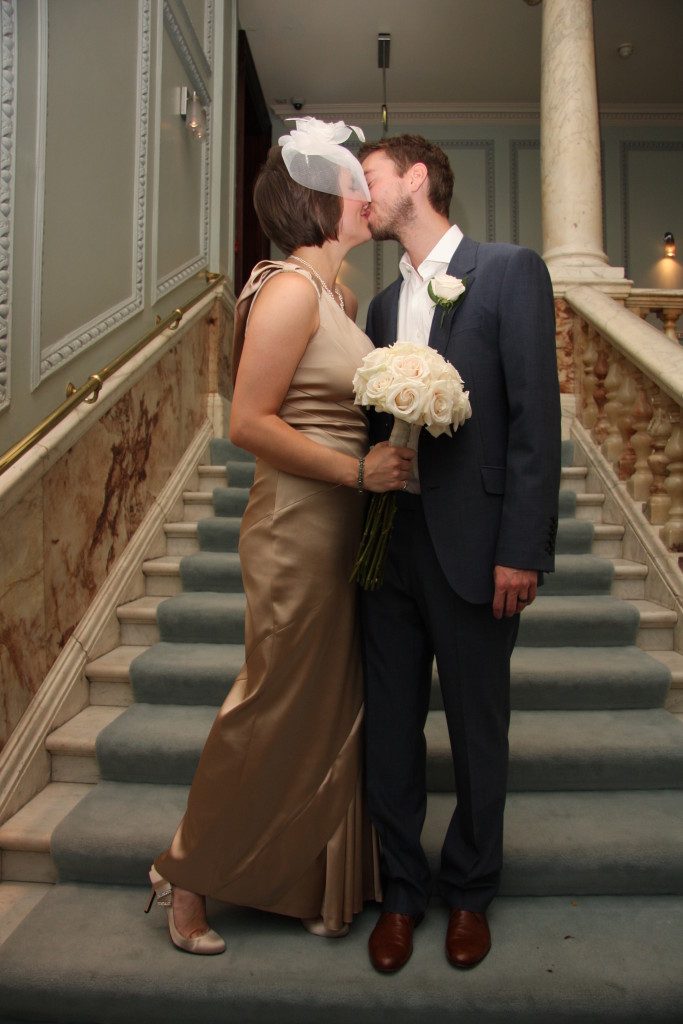 (Credit: photo taken by Adam Davies)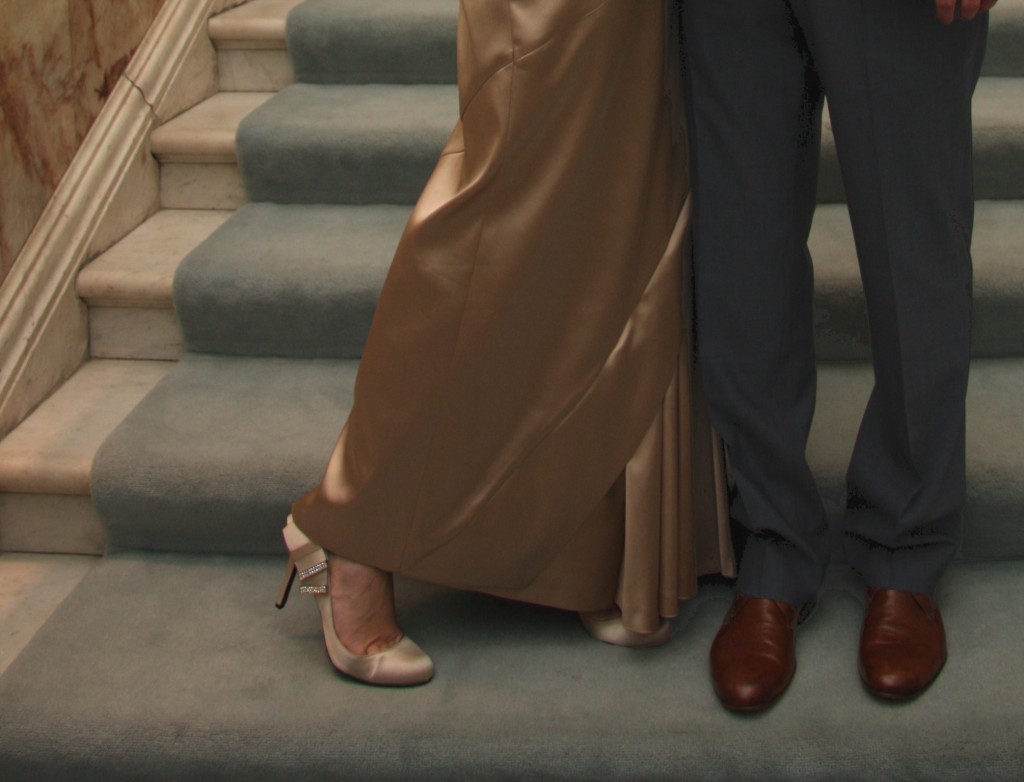 Here is my mock up of it above our bed (using an old photo).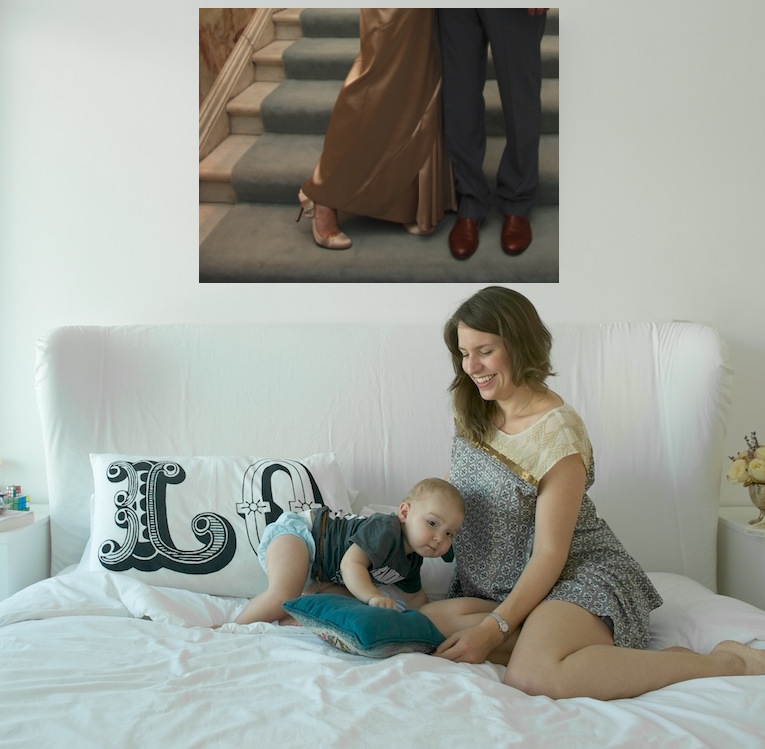 Why not revisit your wedding photos and freshen up your décor?
Happy making!