I thought I would share a sitting room/dining room design I did recently. The client wanted to see brick wallpaper included in the design so I put my computer skills to the test and put the wallpaper into her photo!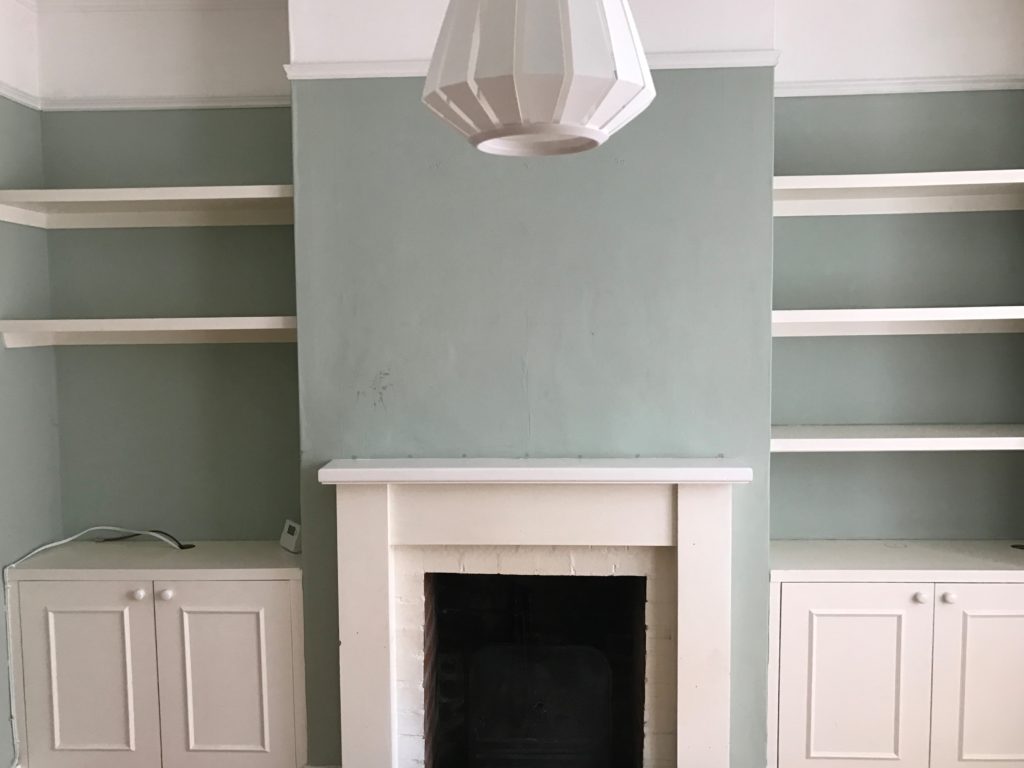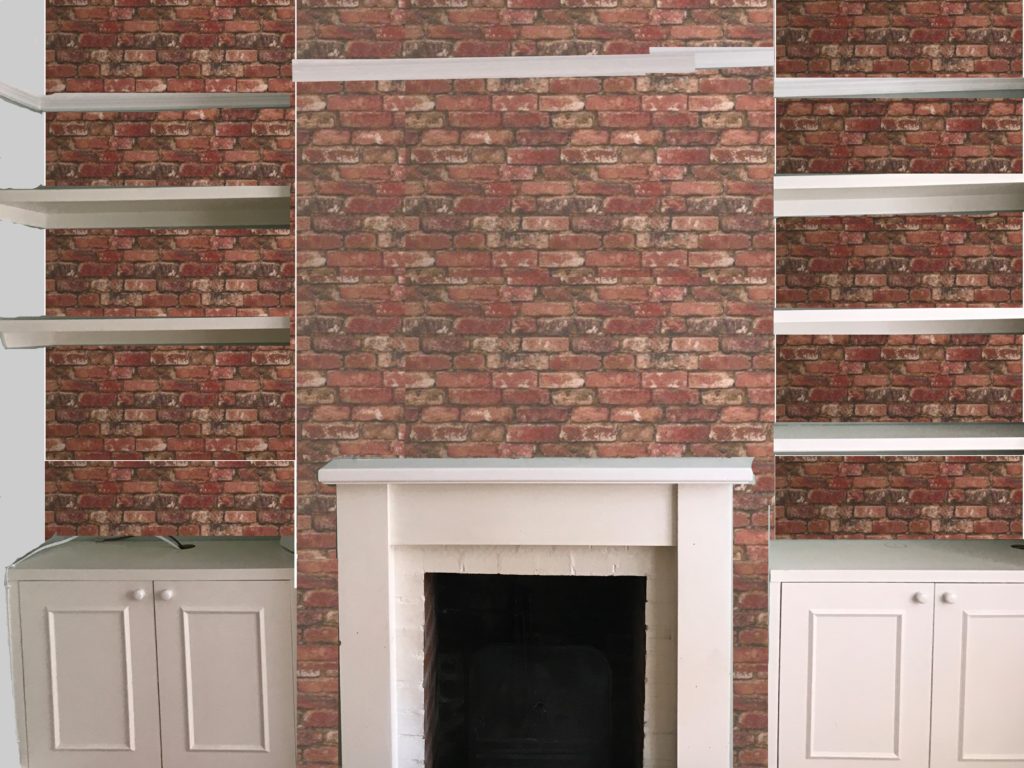 The brief was New Eclectic style: I introduced grey, wood, marble, brass and navy blue palette with a pop of yellow. There's a mixture of materials and textures, embracing mid-century style but also modern clean lines and comfy seating. There's 2 occasional seats in the pouffe and the yellow stool (which I've shown as a side table in the dining room).
The client had already picked the Loaf Pavlova Sofa. I suggested it should be in Liquorice Blue Clever velvet (which is "super durable, spill resistant and it doesn't mark like most velvets do").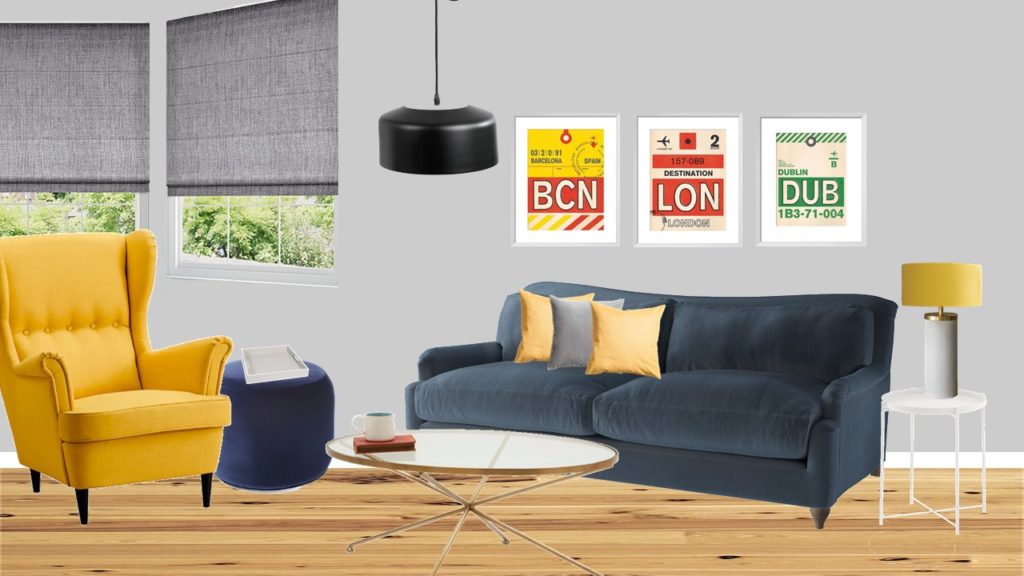 To me design should be personal and should invoke memories. So I included art work which meant something to the couple and as they work in film, I choose film inspired lights in the dining room.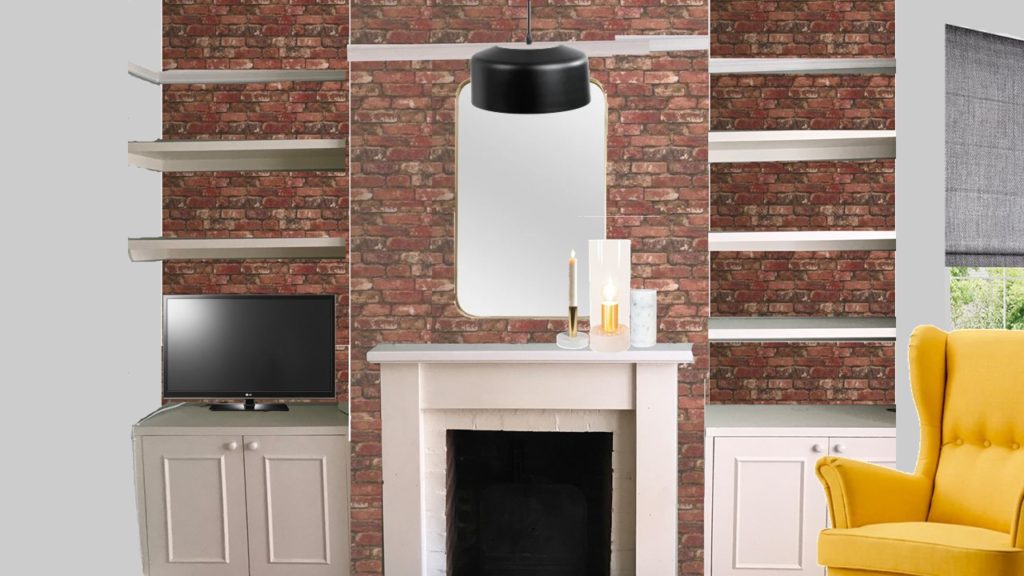 The design included 6 chairs at the dining table: 2 wood with brass legs, 2 yellow Eames inspired chairs (one armchair and one without) and 2 grey Eames inspired chairs. The New Eclectic style calls for mix seating which I love.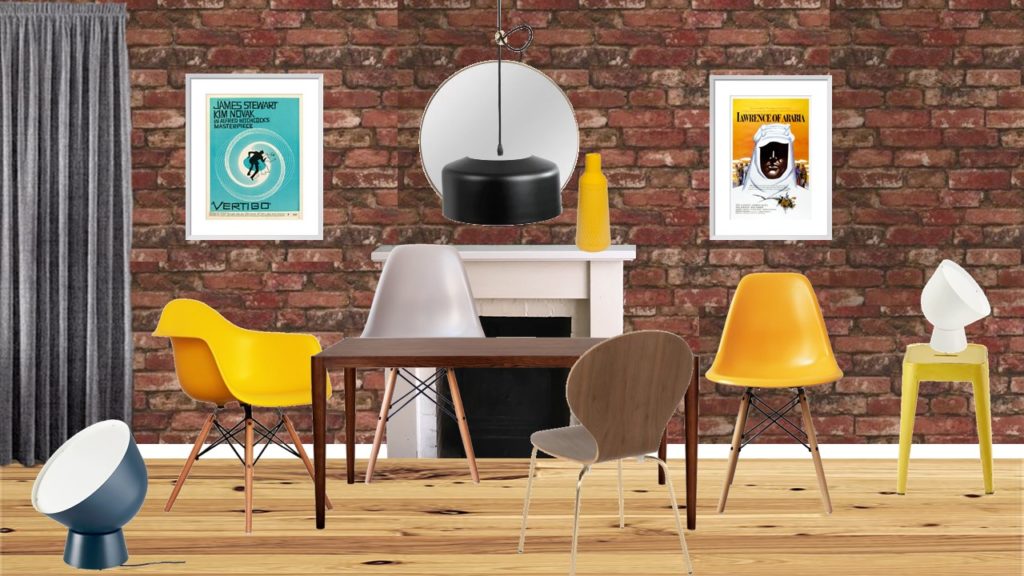 If you would like me to design a room for you or help you with a design project like finding the perfect affordable art pieces to make your room, please contact me or comment below.
Happy decorating!