A few of you lovely people have asked how I come up with my room designs so I thought I would talk you through the creation of the Marie Antoinette tween bedroom. Like all good HMP designs, it started at my local charity shop where I was really feeling the rattan and came back with this gorgeous haul. I used the shelving units in my girls' playhouse 1b but I only got the bedhead as it was too beautiful to leave in the shop.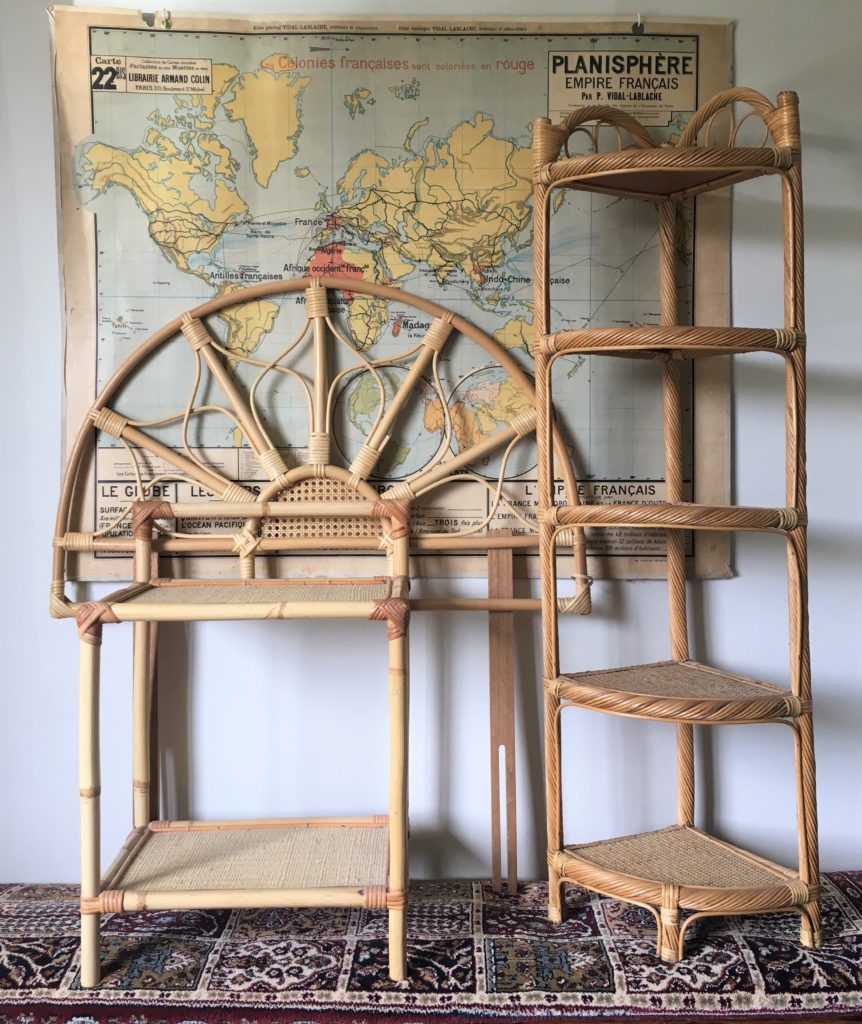 I had just been on my Annie Sloan painting course so I had a pot of Antoinette – a beautiful dusty pink – Annie Sloan chalk paint in the kitchen itching to be used. And the bedhead did call out for some pink, so after fixing it a bit (to make it symmetrical) I painted it and then waxed it with Annie Sloan clear wax.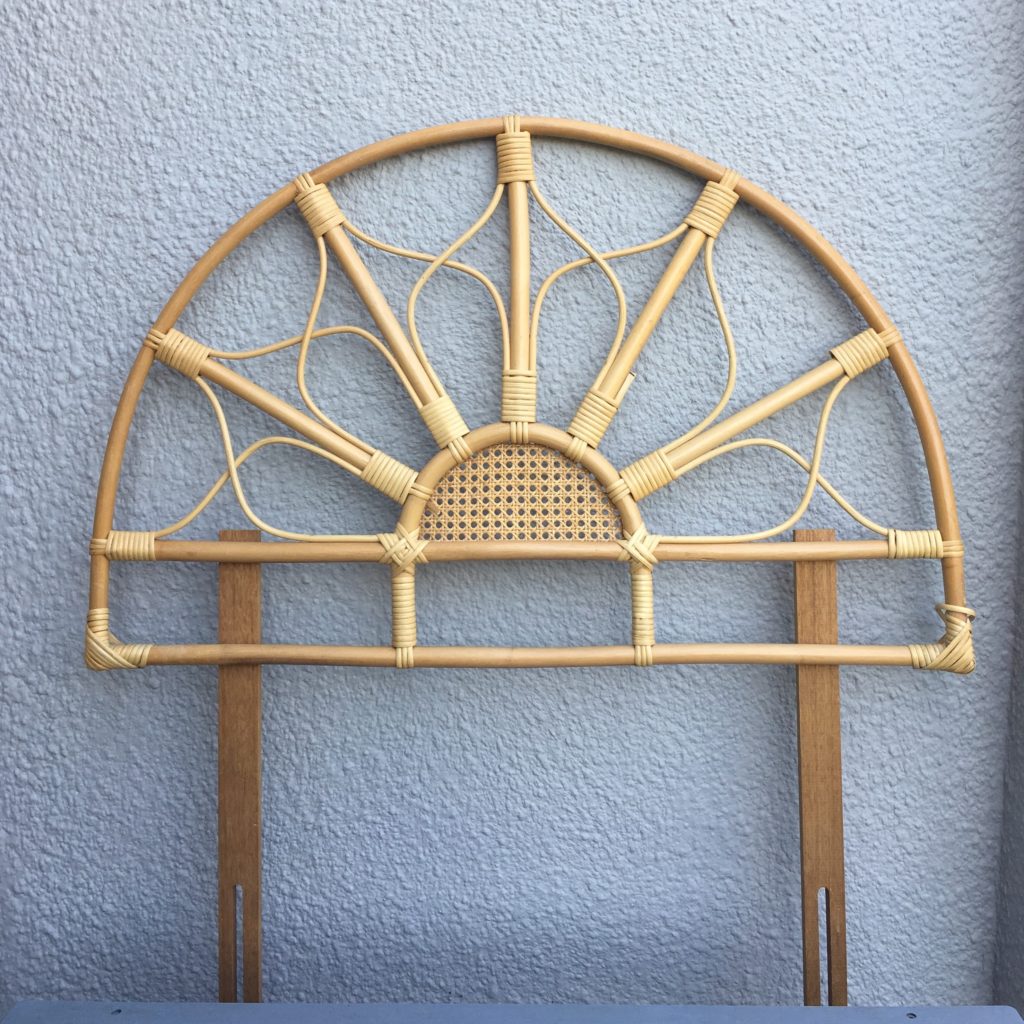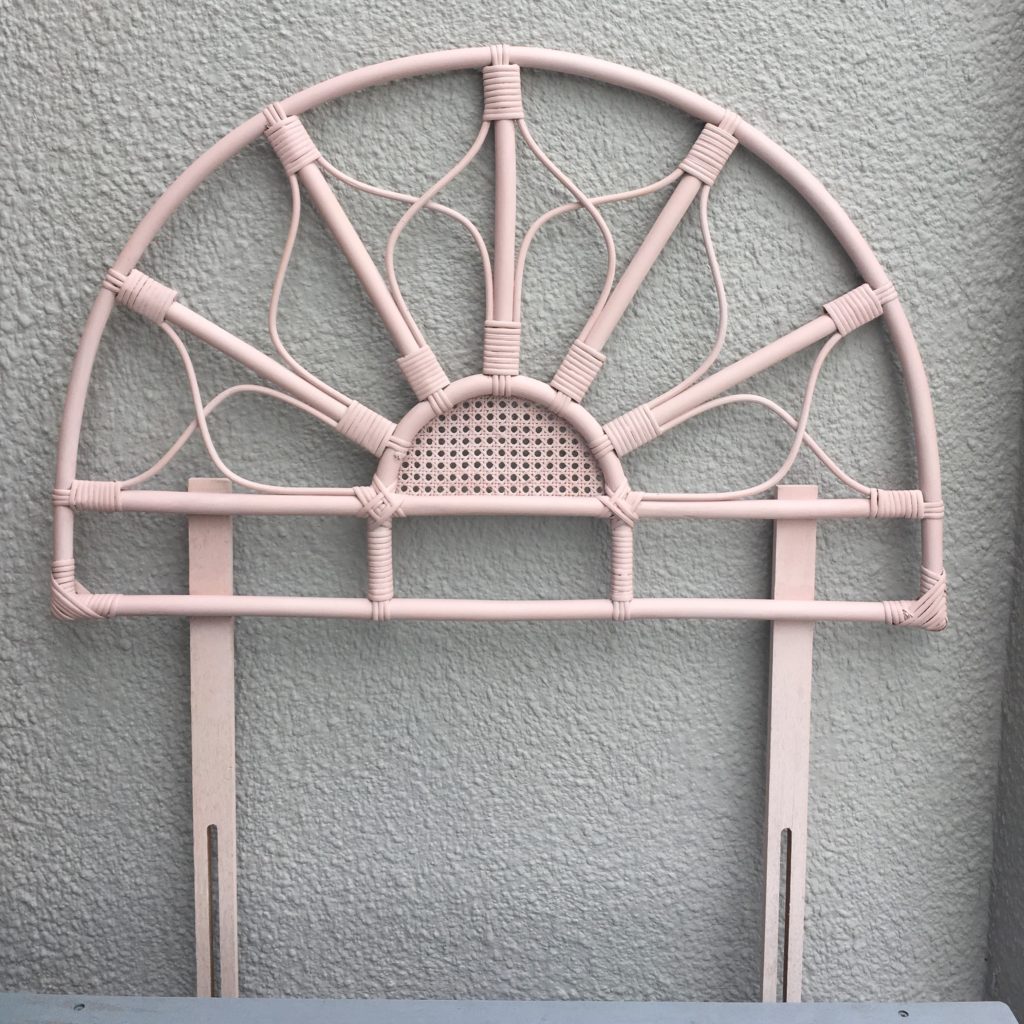 My eldest daughter was very intrigued by the bedhead and wanted to know more about this 'Antoinette' I was talking about. You see as a Frenglish family (French English) Antoinette is said the French way and sounded like I was speaking about a friend. Somehow the conversation when on to the fact that there was once a French Queen called Marie Antionette and she was the last Queen of France. I said that at some point during her reign, French people were starving, and yet when she was told that her subjects had no bread, she said: "Qu'ils mangent de la brioche"—"Let them eat cake." Something my brioche eating daughter thought was hilarious (clearing missing the point but hey!).
Something in my creative mind clicked and I could see a Marie Antoinette bedroom coming to life. An indulgent mix of dusty pinks, a touch of Royal copper and all on a light grey background.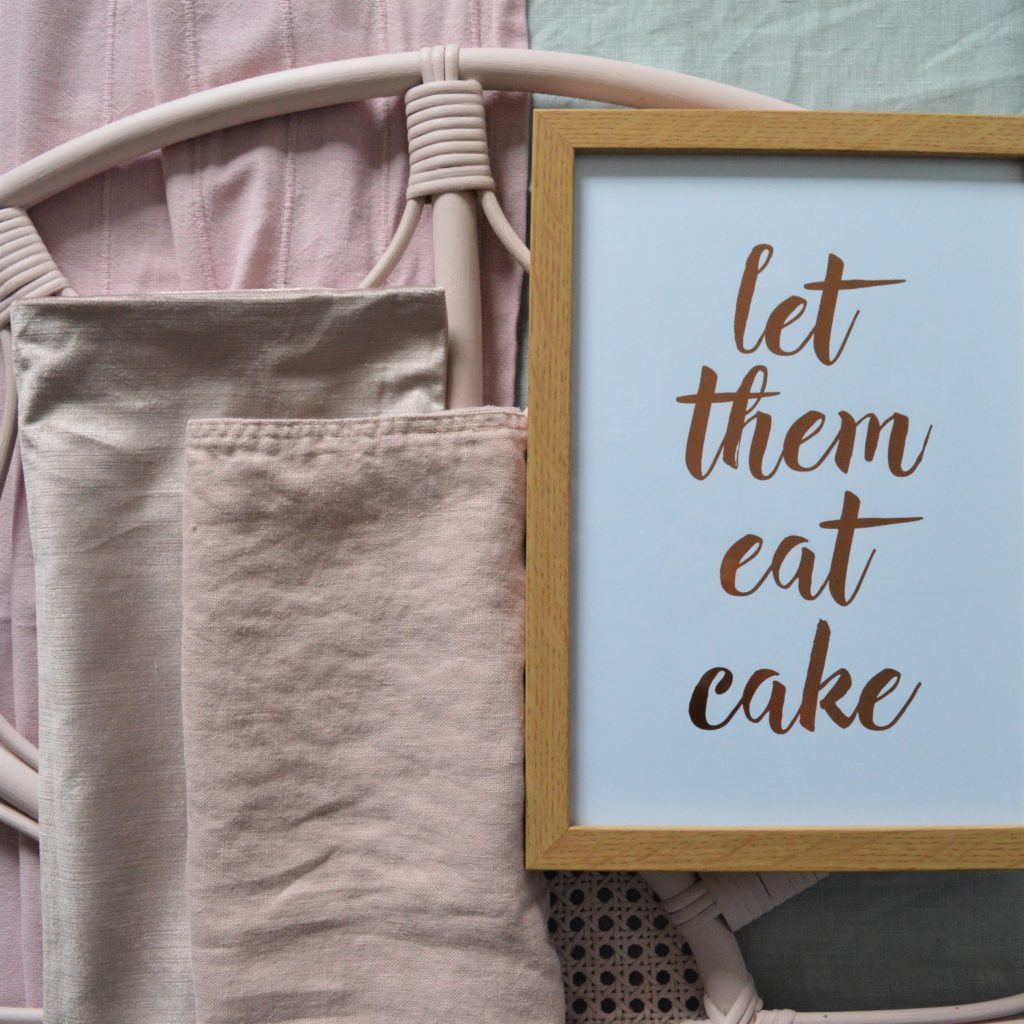 Art work for me is what makes a design. So that was my next step. I had shown some pictures of Marie Antoinette to my daughter and she picked her favourite which had lovely hints of pink in it. I wanted to pair it with something more modern so I had a custom copper print made of her famous saying: let them eat cake.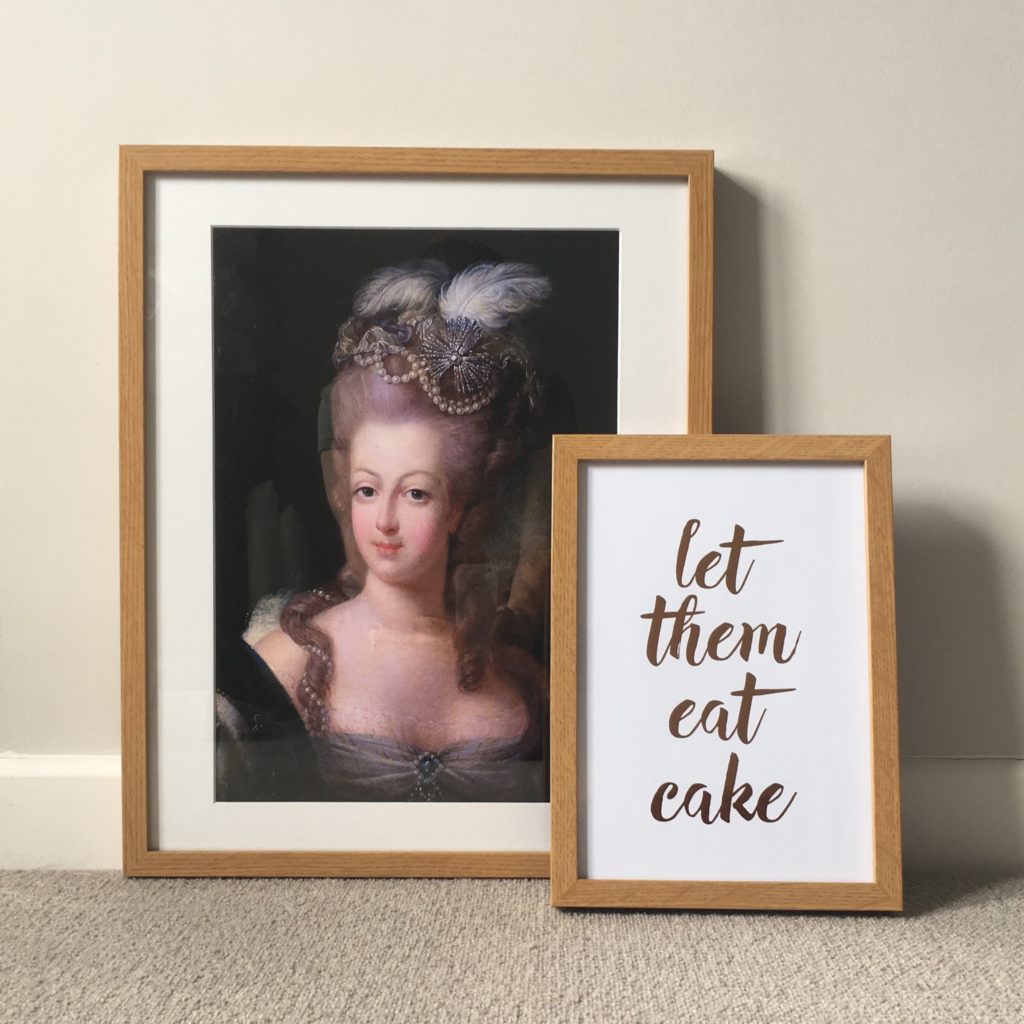 Her is the final room design and I love how it all came together.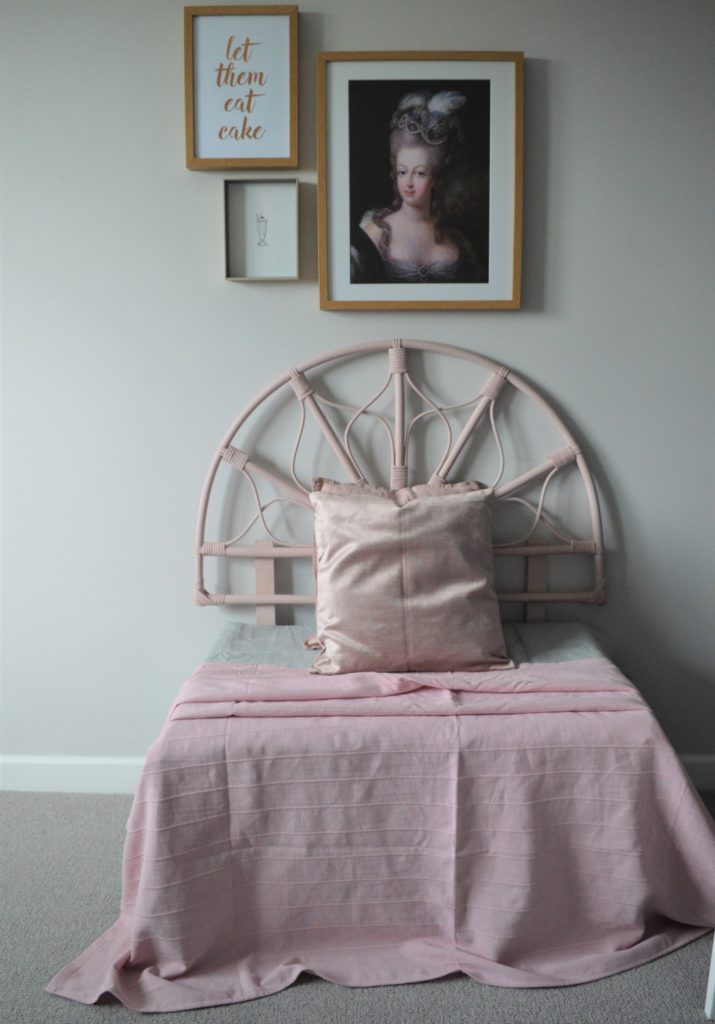 You can see a video of me styling the room in my spare bedroom on my facebook page.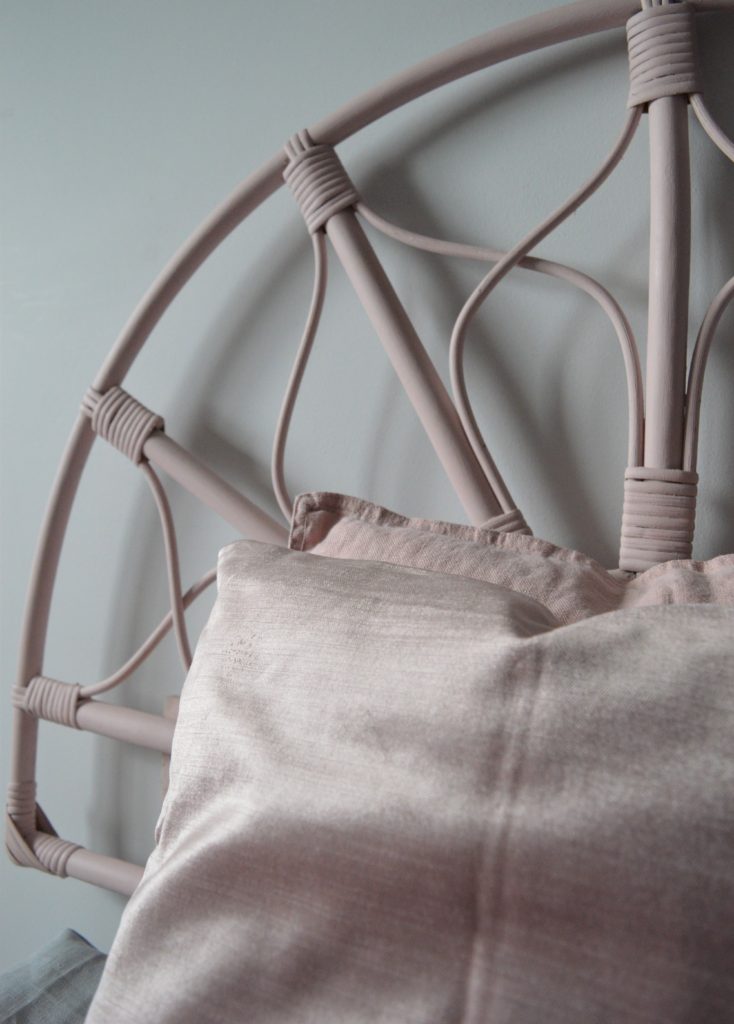 Hope you enjoyed the creative process!