Pale Dogwood? No I haven't gone mad, it's a Pantone colour for Spring 2017. And like Greenery – the Pantone colour of the year – you will see this pink influence all things design this Spring and Summer – from clothes to interiors.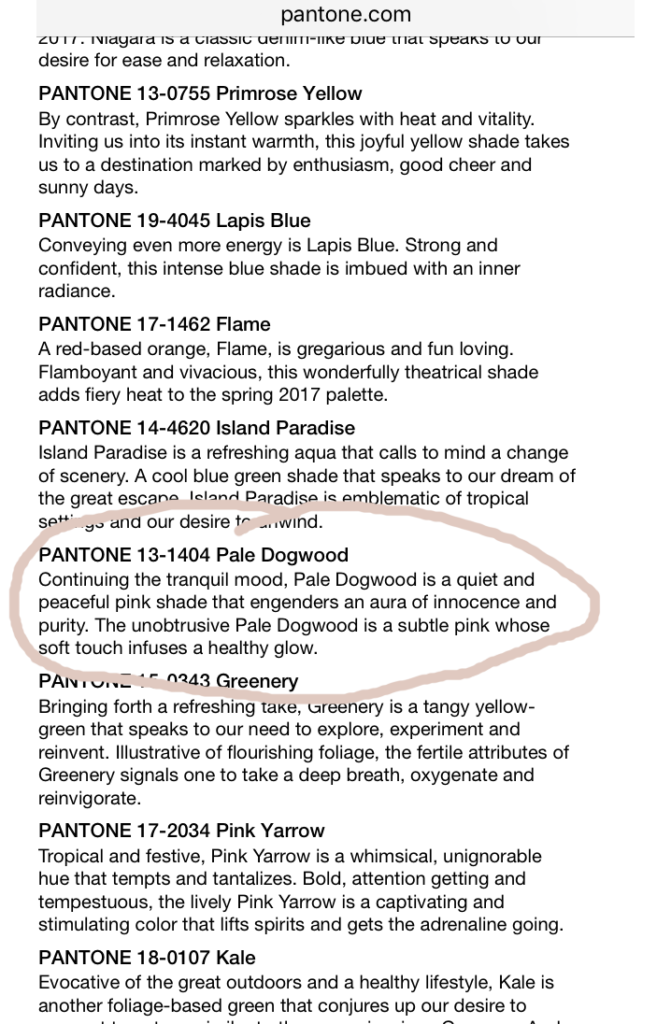 To translate Pale Dogwood into interiors I was interested to see how it would look in paint. Using the Pantone reference, you can colour match to paint colours on the website e-paint.co.uk and the nearest match in Dulux was Autumn Fern 5.
Top tip: if you go on the Dulux website and type in the colour you would like to try, you can get mini testers (30ml) sent to your home. Much cheaper than buying them in a shop and of course, a lot more choice.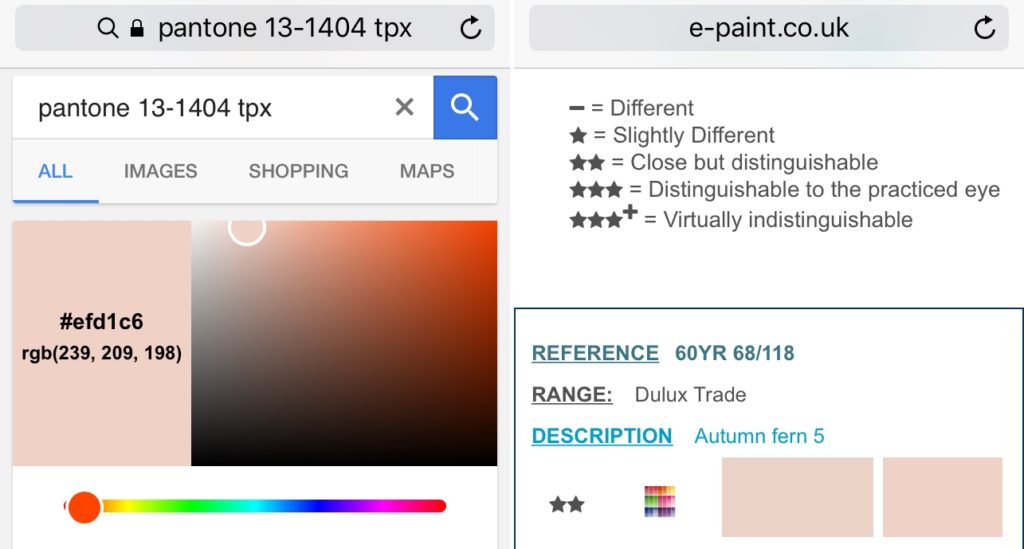 So I ordered up Dulux Autumn Fern 5 – the closest match to Pale Dogwood I could find – to try it out.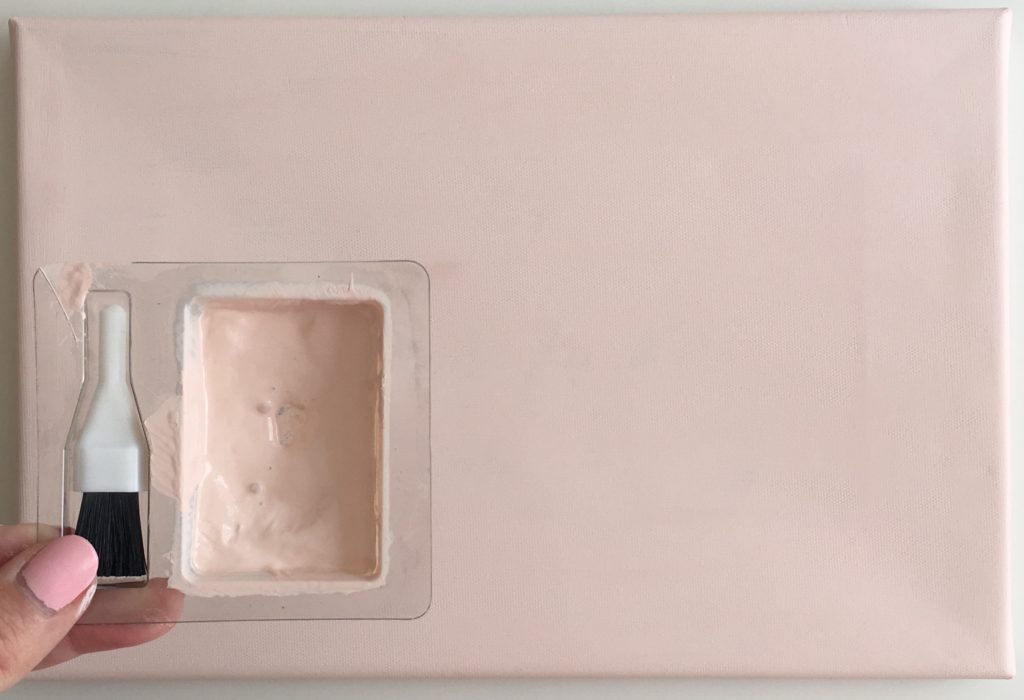 But of course, as this is an interior trend, a few other pinks had caught my eye:
So I got my testers ready and painted up a pink storm.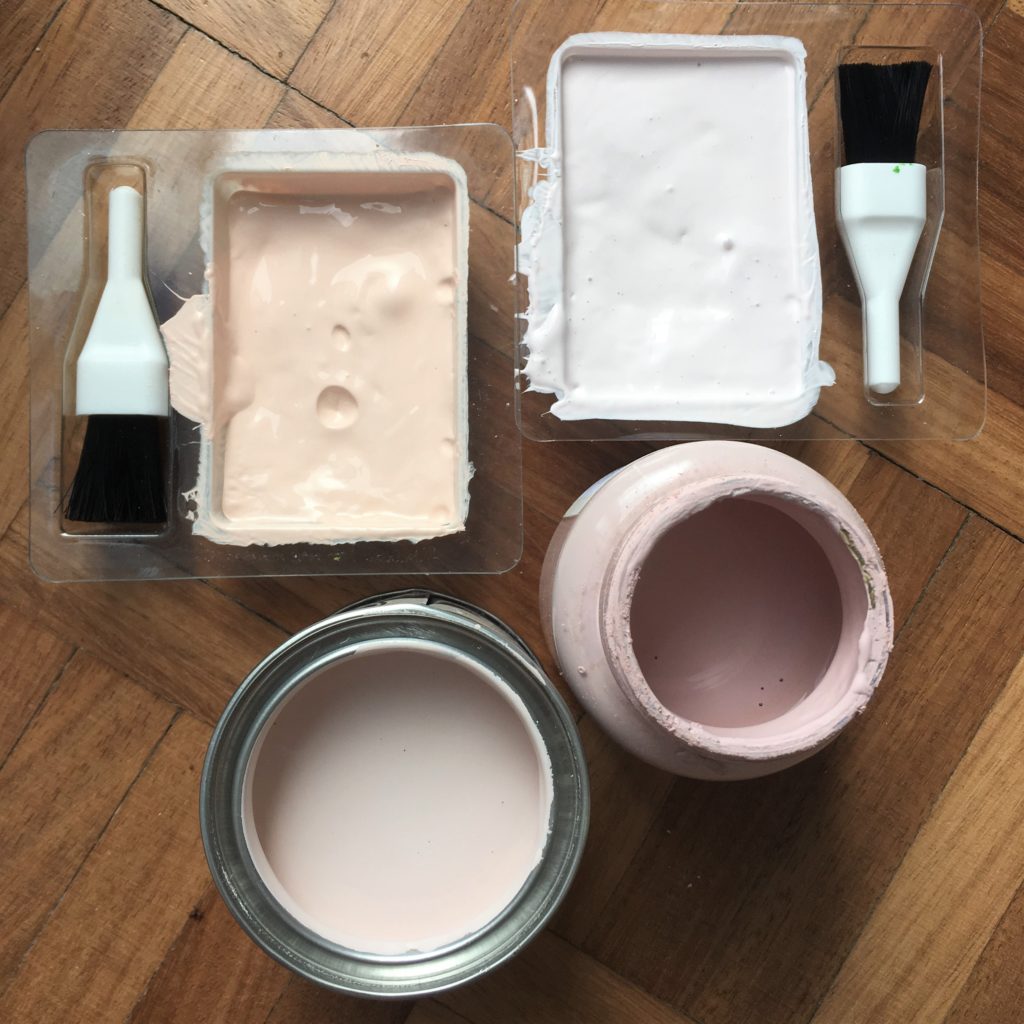 And here are the 4 pinks together. As you can see straight away Autumn Fern 5 is a more peachy colour (this can be one of the downsides of colour matching as a small addition of yellow for example can really change a colour). So personally I wouldn't recommend it for the pink interior design trend.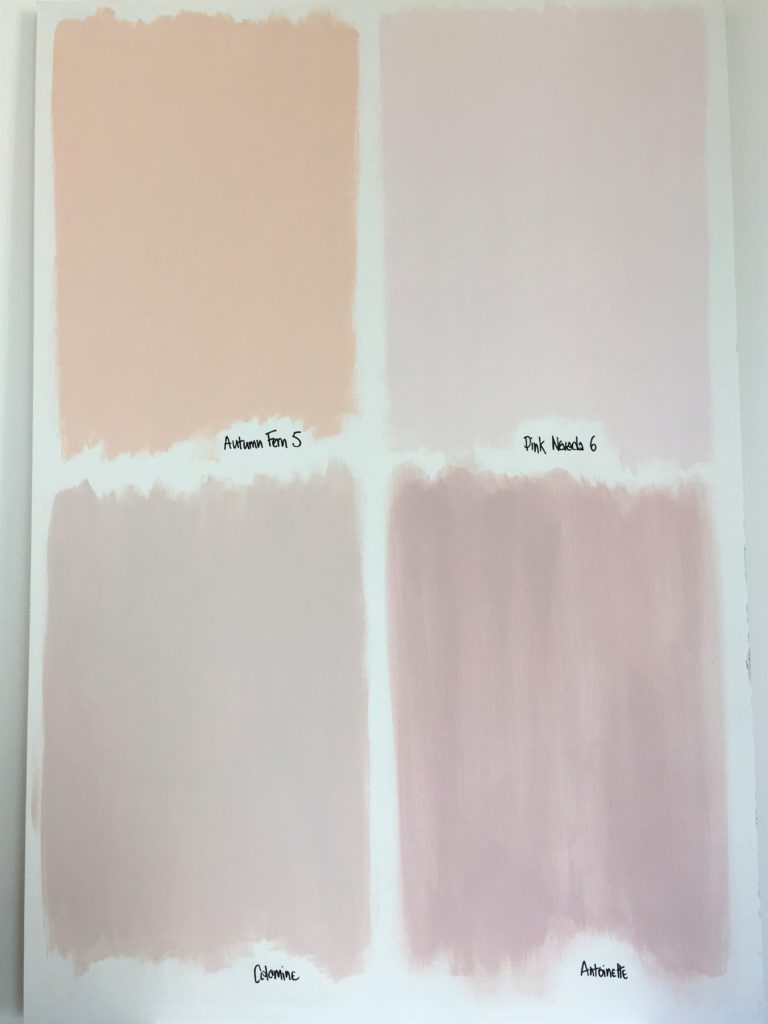 Farrow & Ball Calamine is lovely. Slightly grey (from the blue undertones) and terribly sophisticated. I would definitely recommend trying it, in an adult's room.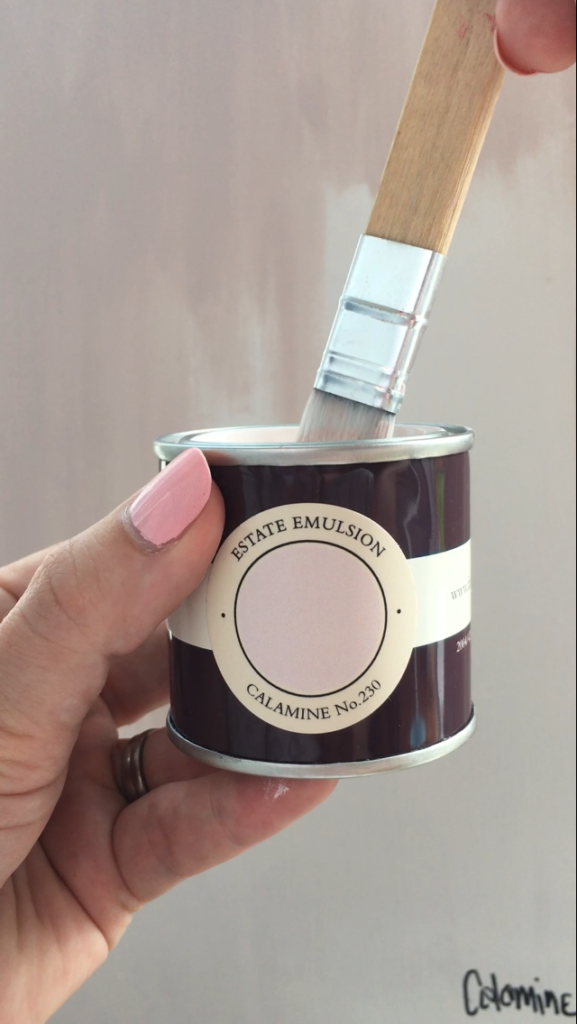 Annie Sloan Antoinette is again a non sugary pink. With a slight grey to purple undertone. I know that you can use Annie Sloan chalk paint on walls but I'm guessing it takes a bit of practice if you want a unified finish. What you can see here is it painted with the bristle brush with the paint watered down. It gives a lovely textured effect which instantly made me think about a current trend for nurseries: watercolour walls.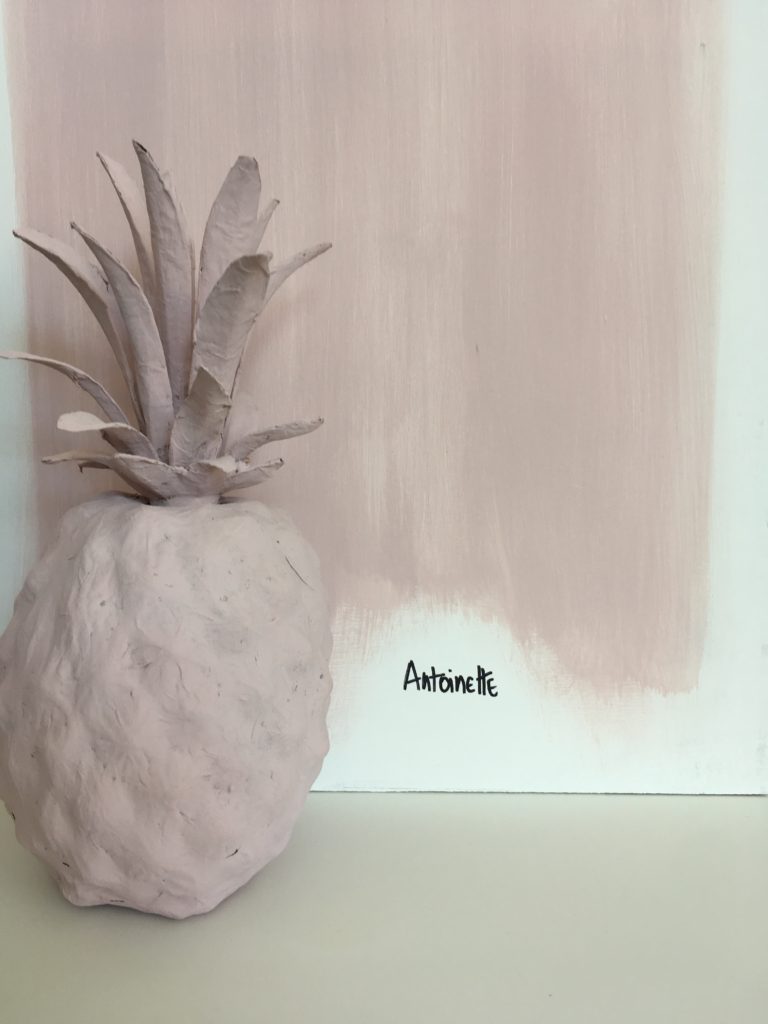 I think it would lend itself nicely to doing something similar to this.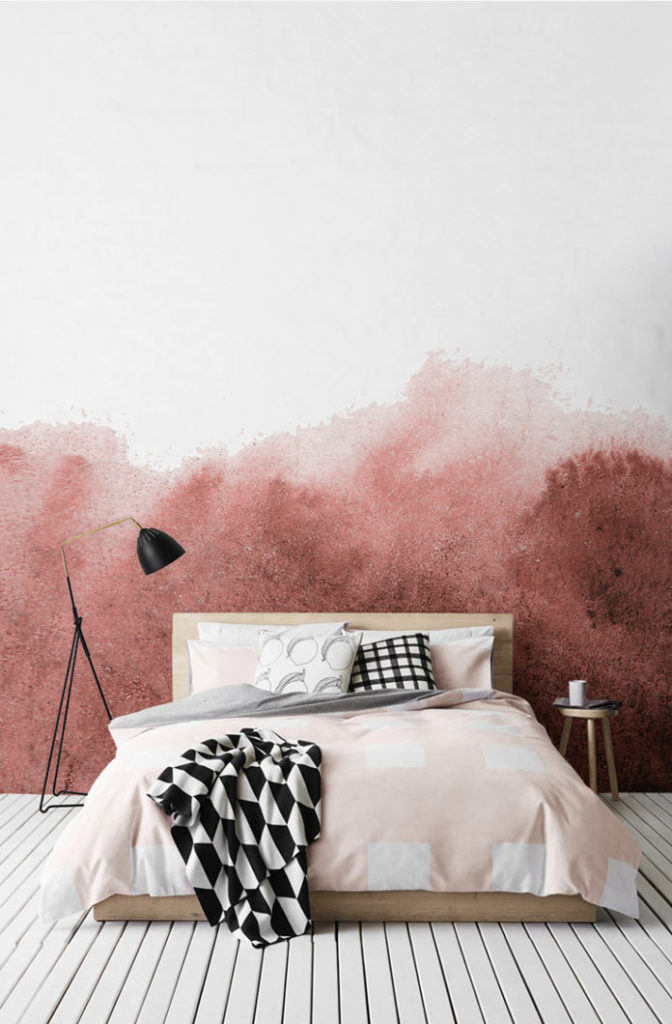 Image source: Murals Wallpaper
So we are left with Dulux Pink Nevada 6, my favourite. It has just the right amount of sweet for a nursery without giving you a cavity!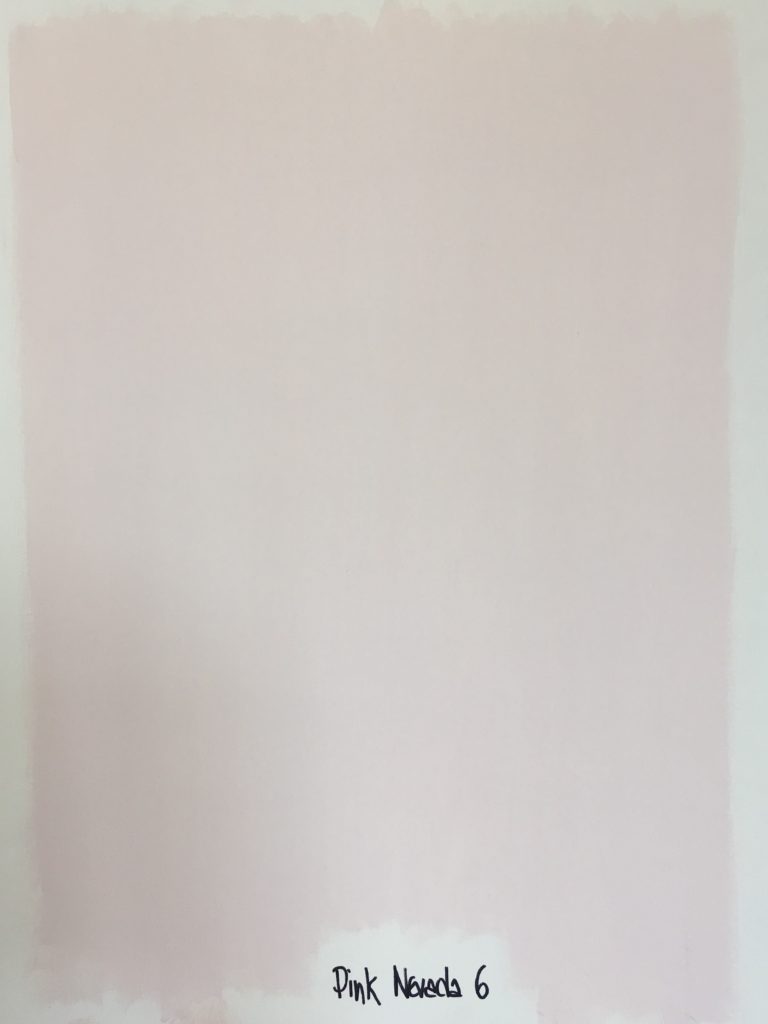 And it lends itself to some of the gorgeous colour combinations suggested by Pantone.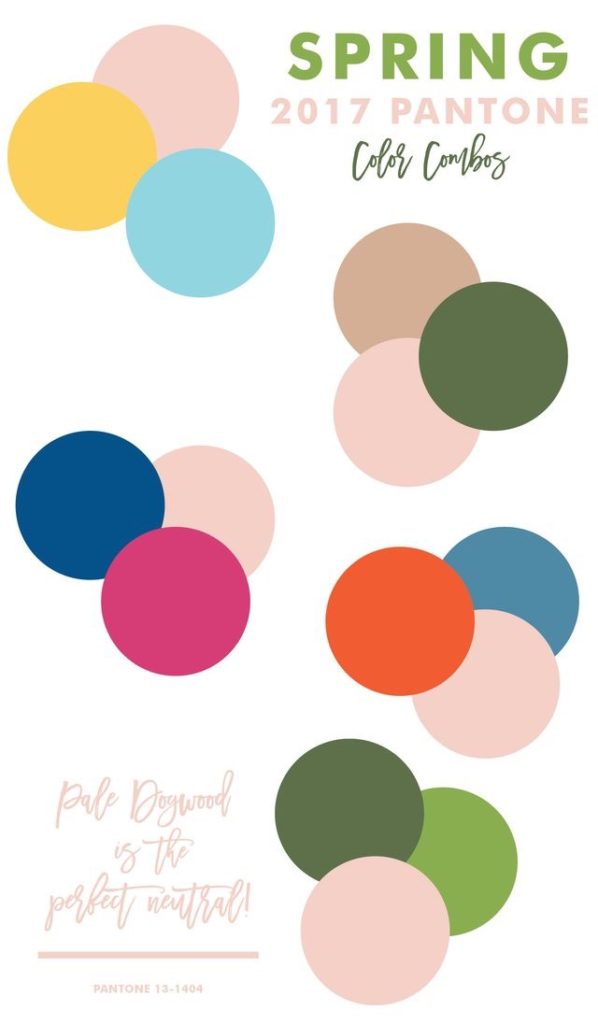 Here I've styled it with a pop of green – a very on trend monstera leaf. I found it buried in our garden and spray painted it matte green.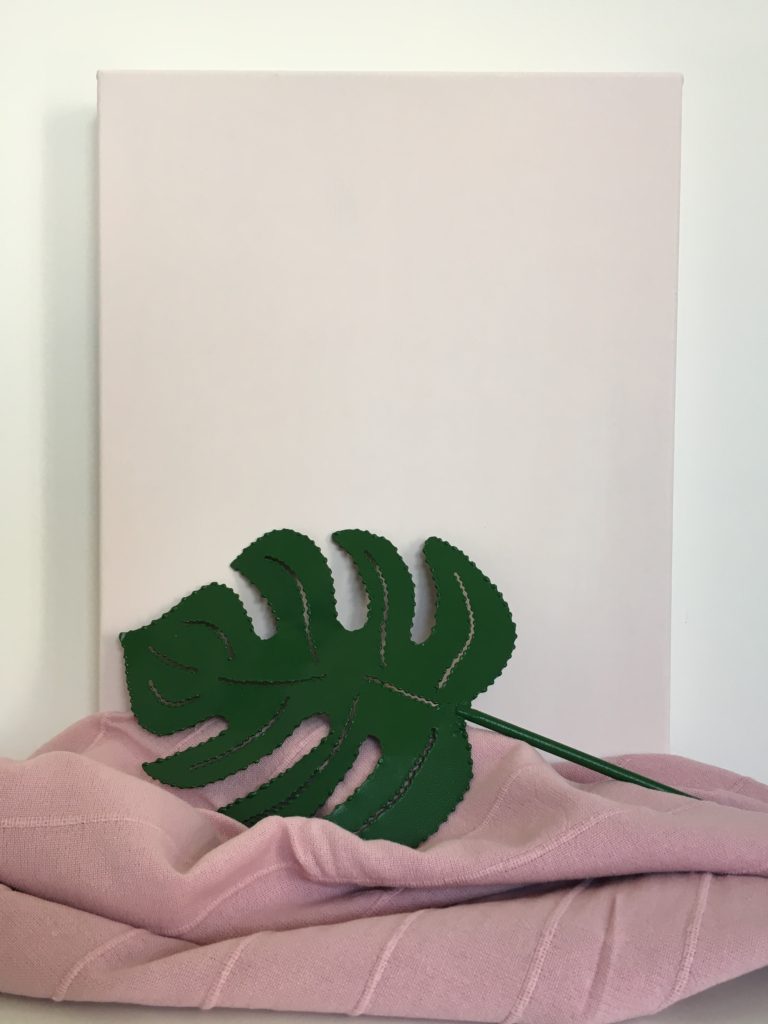 And here I've styled it with my favourite combination mustard and copper. The mustard colour is Dulux Ochre Weave. And the cute copper rabbit is a papier mâche rabbit, spray painted copper. I warn you though, once you start spray painting things copper, it's hard to stop!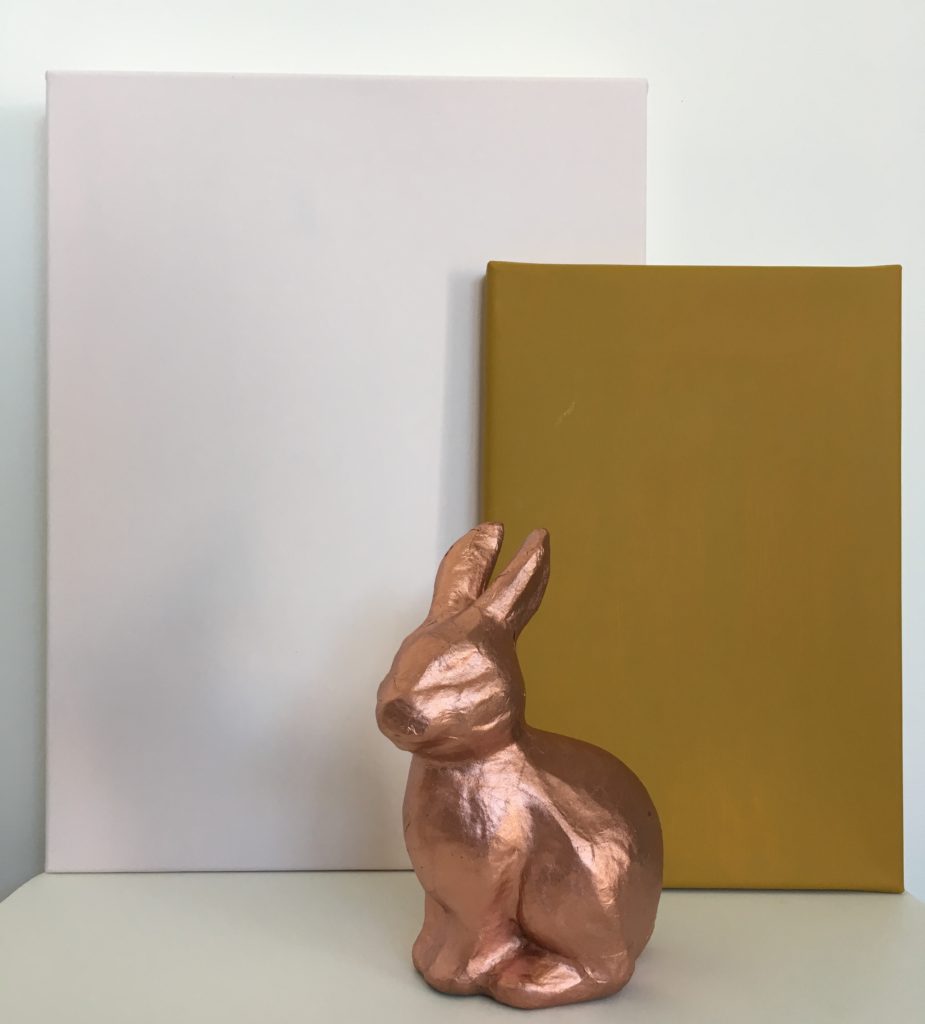 Pink and mustard is a lovely combination for nurseries. The mustard takes out the sweet of the pink and lends itself beautifully to a vintage woodland theme nursery. The queen of this look at the moment is mama Kyree Harvey aka misskyreeloves. If you daydream through her Instagram feed you can see all angles of her daughter's nursery which has a lovely combination of white, pink, mustard and natural textures of wood and light leather, with a hint of rattan. Yum.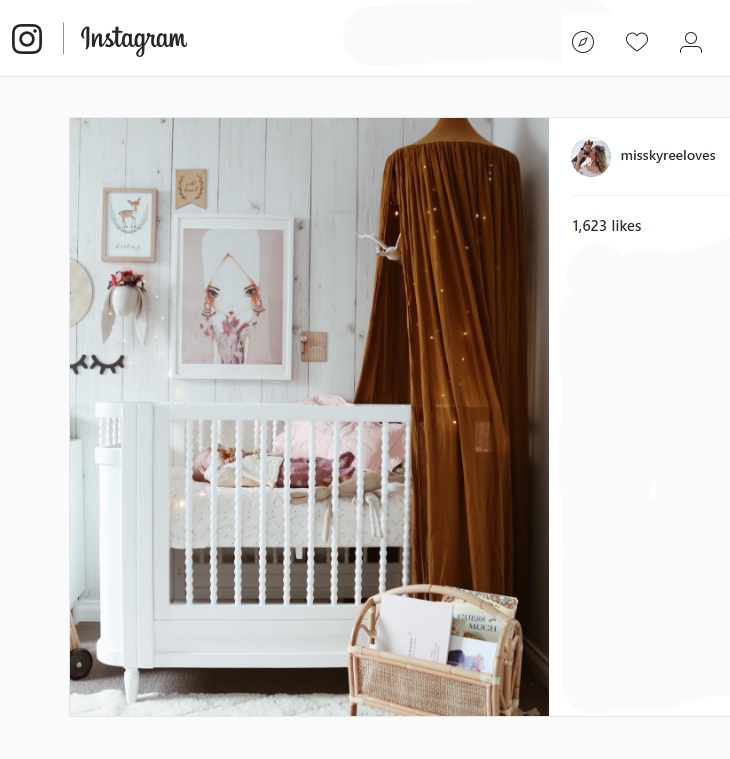 So if you are looking for the perfect pink for your Pale Dogwood trend nursery: I recommend Dulux Pink Nevada 6.
Happy painting!