I went home to France at the weekend and had an unexpected crush: a senecio radicans (or string of bananas). The crush was so hard, that I brought it back in my carry on on the plane. Due to it's beautiful cascading length, I needed a plant hanger for it so I decided to make one with what I had in the house.
Light grey Jersey Be Good from WOOL AND THE GANG (this unique t-shirt yarn is made from recycled factory off-cuts)
A copper mixing bowl that my mum gave me
To complete the project I also used a measuring tape, scissors, sellotape and a ceiling hook (which I forgot to put in the photo)
I started by cutting 8 lengths of the yarn. I cut 2m long lengths but it depends on where you're hanging your plant from, if your yarn is stretchy or not, and if you want a long tassel at the bottom. Of course you can cut it down after but you can't add length so if in doubt, go long.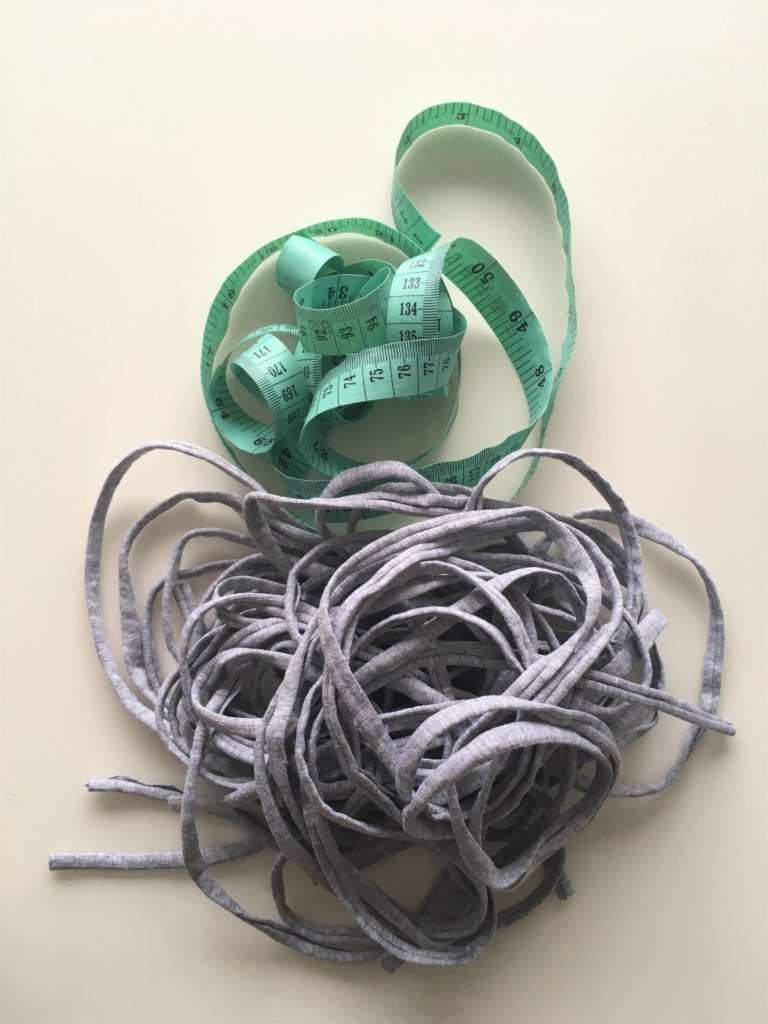 Then knot the lengths together. I wanted quite a long tassel.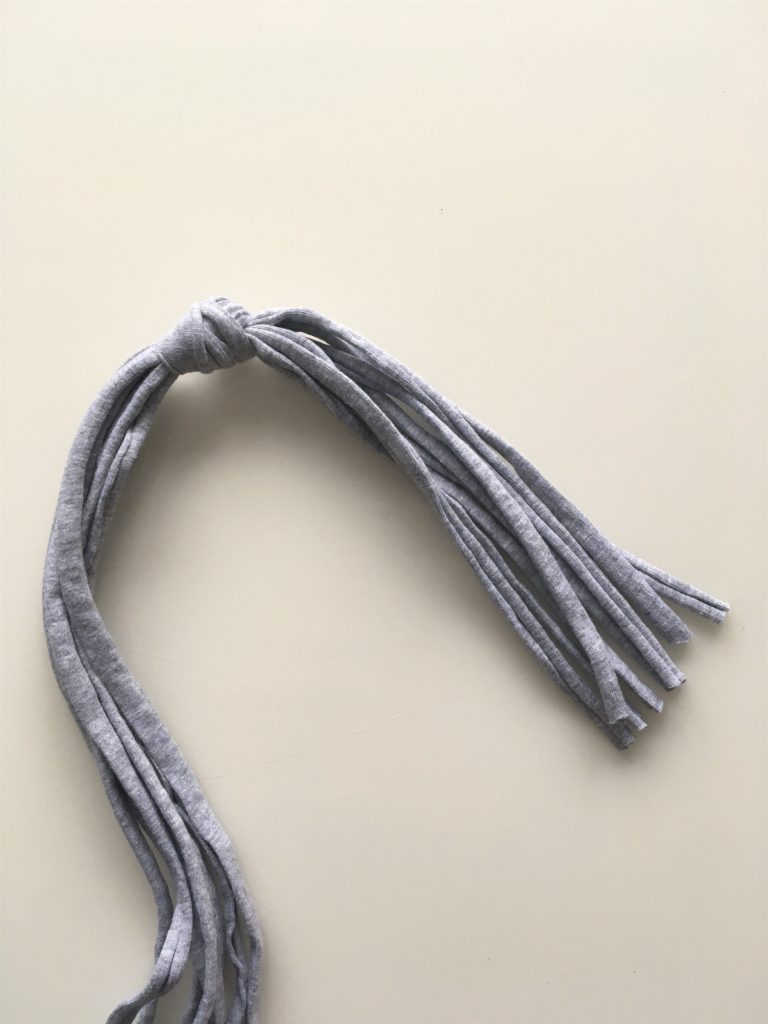 Separate the lengths into 4 and secure the tassel to the middle of the base of the pot or bowl you are using with sellotape.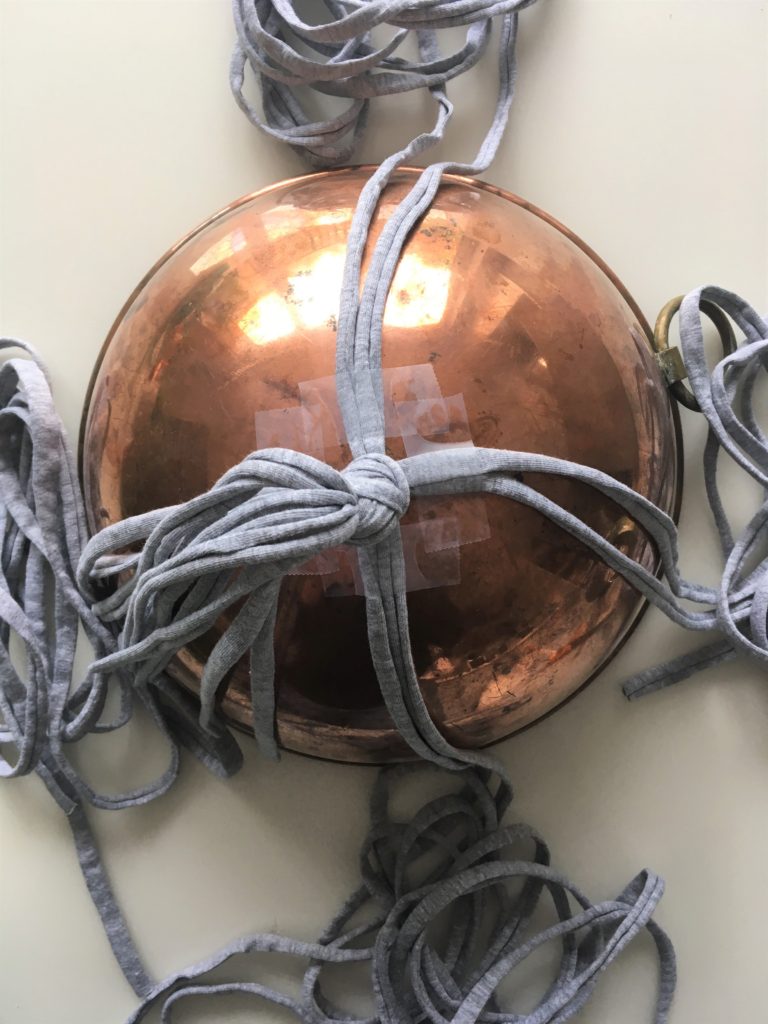 Do 4 knots. Make sure you pull tight throughout the process as the weight of the plant – when hanging – will pull on the hanger so it's best to get it all tight and in the right place to avoid surprises when you hang it up.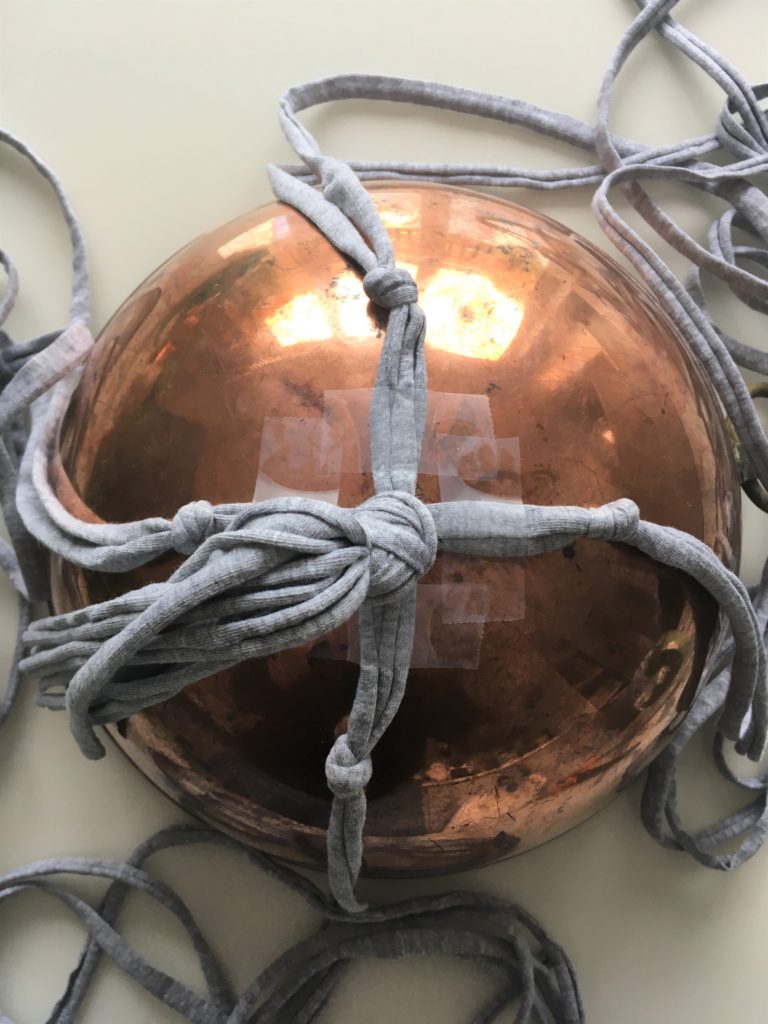 Take a length from 2 neighbouring knots and knot them together. Sellotaping as you go along makes it much easier.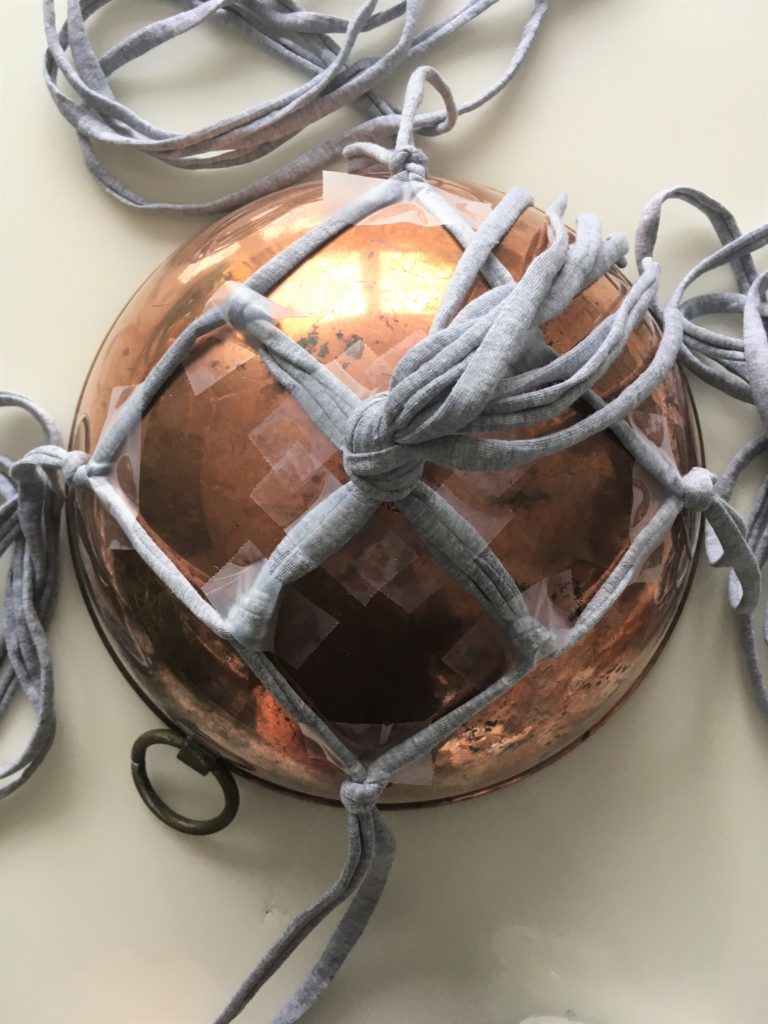 Depending on the size of the pot or bowl you are using, carry on knotting lengths from neighbouring knots until you reach the edge of the container.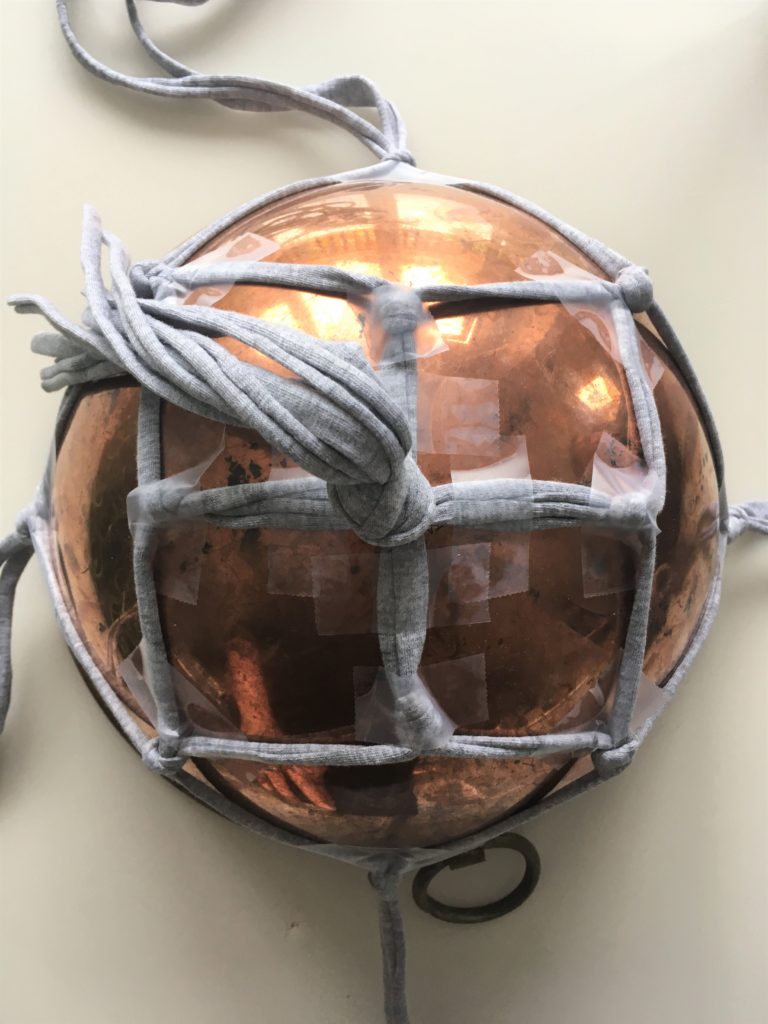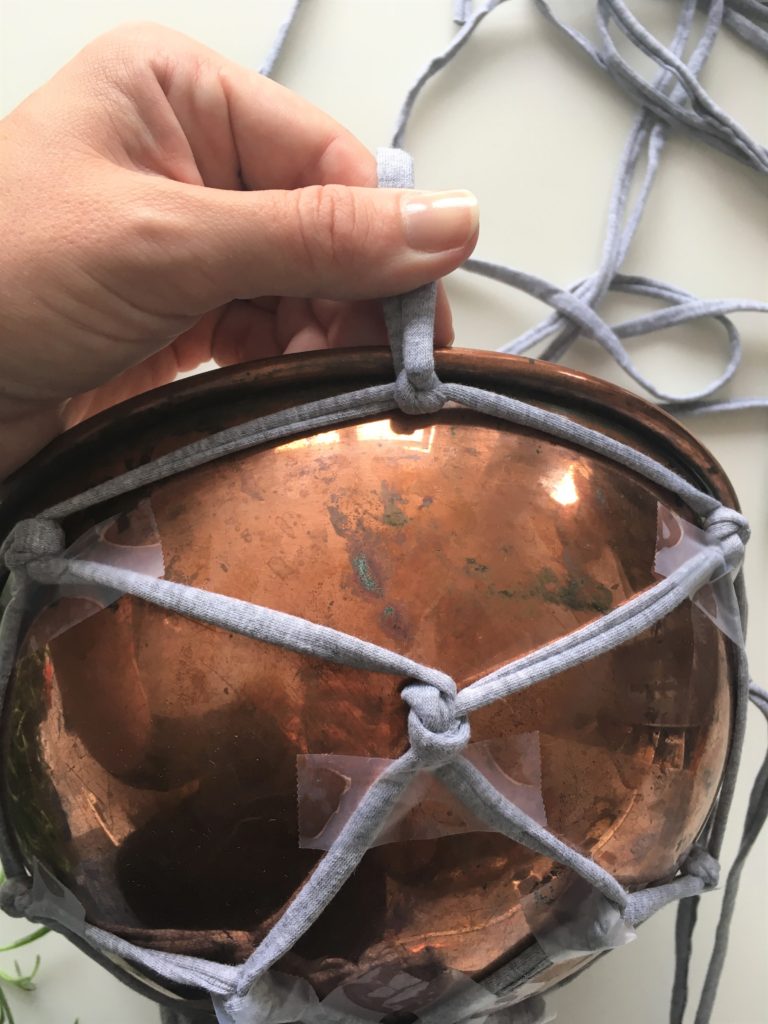 As I said the senecio radicans has beautiful cascading lengths so I needed to separate these before hanging the plant. To do this, I put the bowl in a sieve I have which has a base. I then positioned the lengths between the hanging yarn.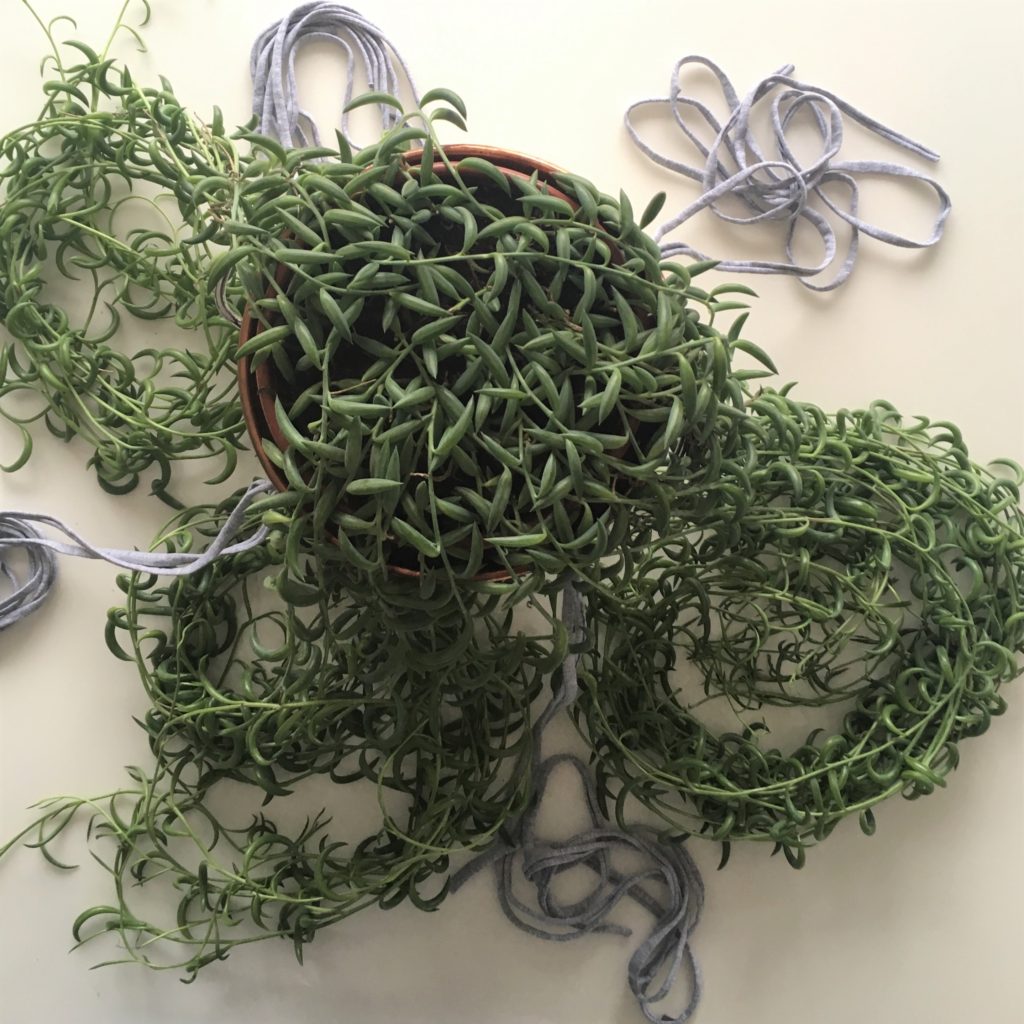 Once the hanging hook was in the ceiling, I then took some time to get the bowl straight with equal length yarns. It takes a few minutes but you only have to do it once.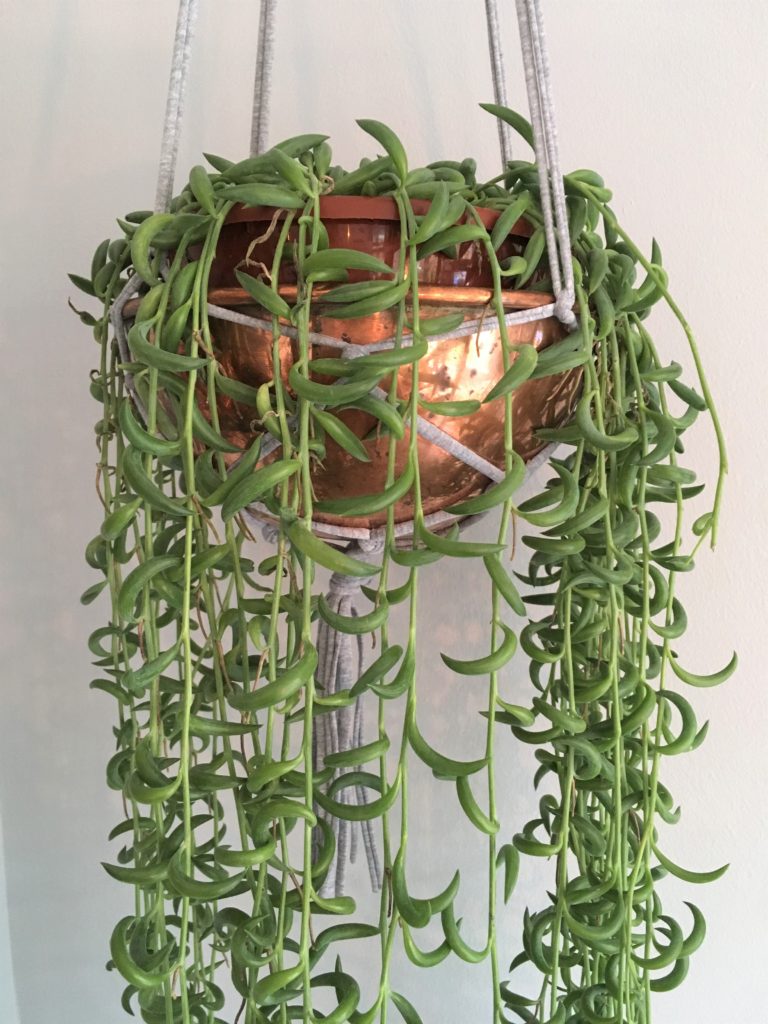 Et voilà! The perfect addition to my grey and copper kitchen.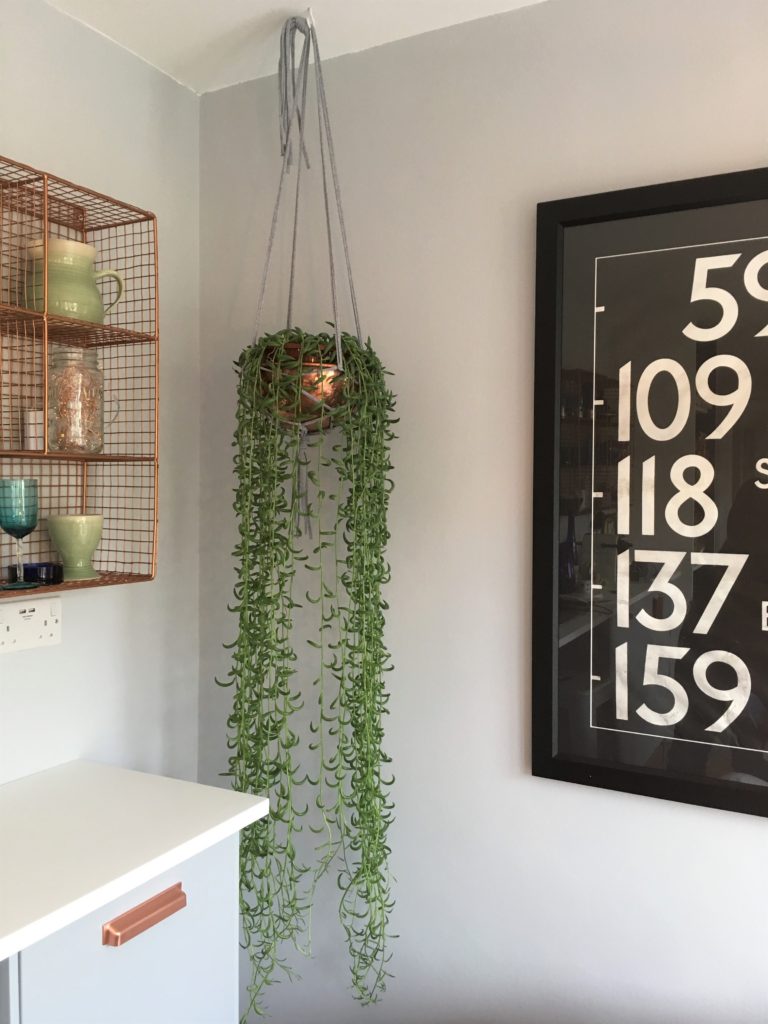 Happy making!