A few years ago, in Dubai, my husband and I fell in love with this Sonny yellow bench from Crate and Barrel. Like kids in front of a candy shop, we used to stand outside the Crate and Barrel window in Mall of the Emirates practically drooling. We saved up to buy it and then I managed to negotiate a deal with the shop manager as he only had the display bench left.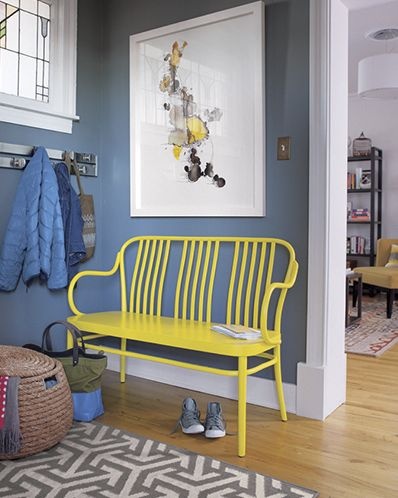 Here is a bad photo of it in our flat in Dubai. A lovely bright addition to our entrance hall and the perfect place to sit little people and help them put on their shoes!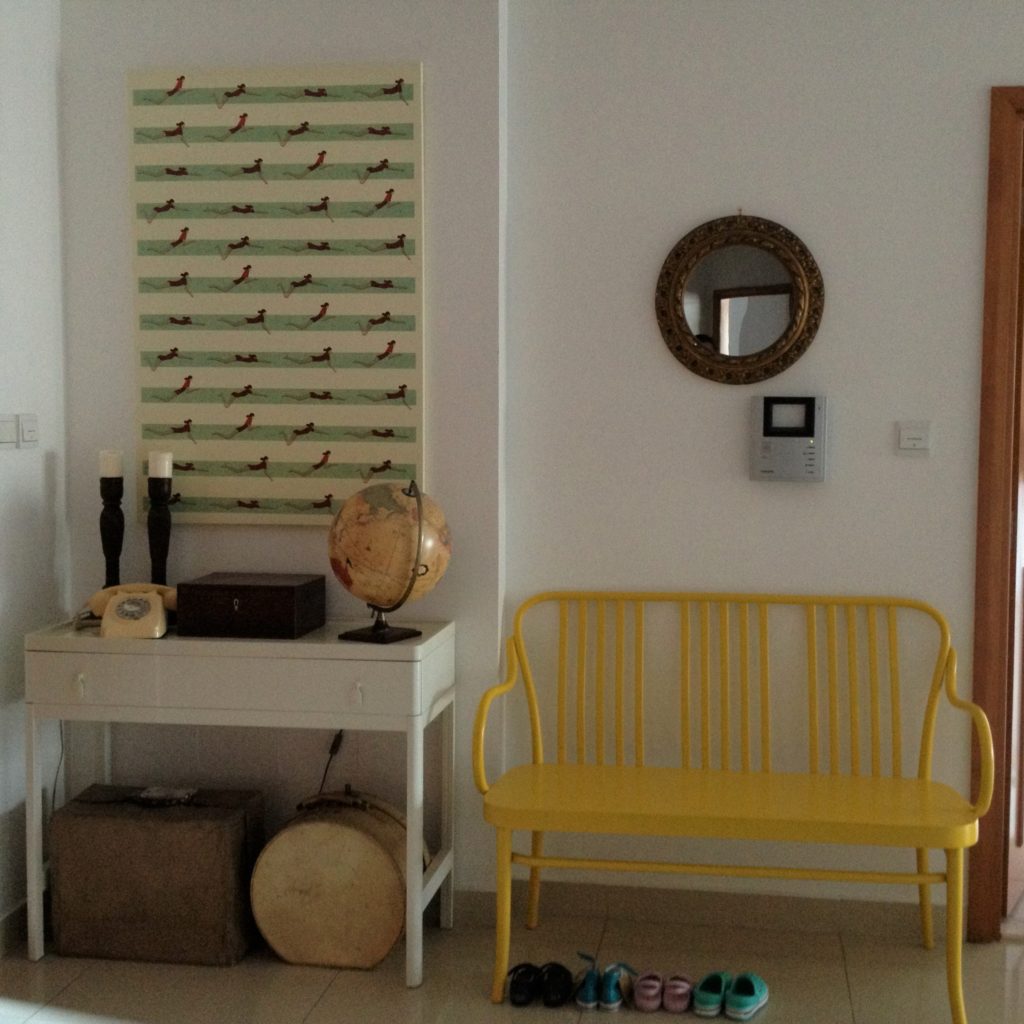 And here it is in our mud room in our home in Toronto, Canada. I colour matched the bench and painted a plant pot to match.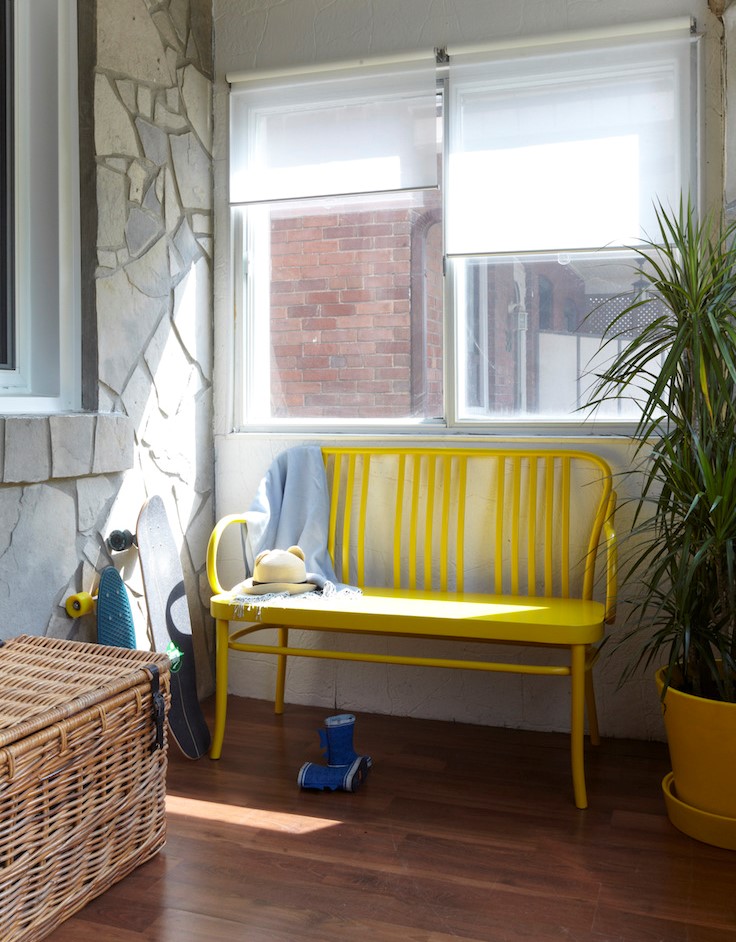 Now that our girls are bigger, I really wanted to use it at the dinning table but the yellow just didn't work in the room design. So off I went to my local spray painters Fine Finishing and they painted it to match our Royal Blue Eames chairs.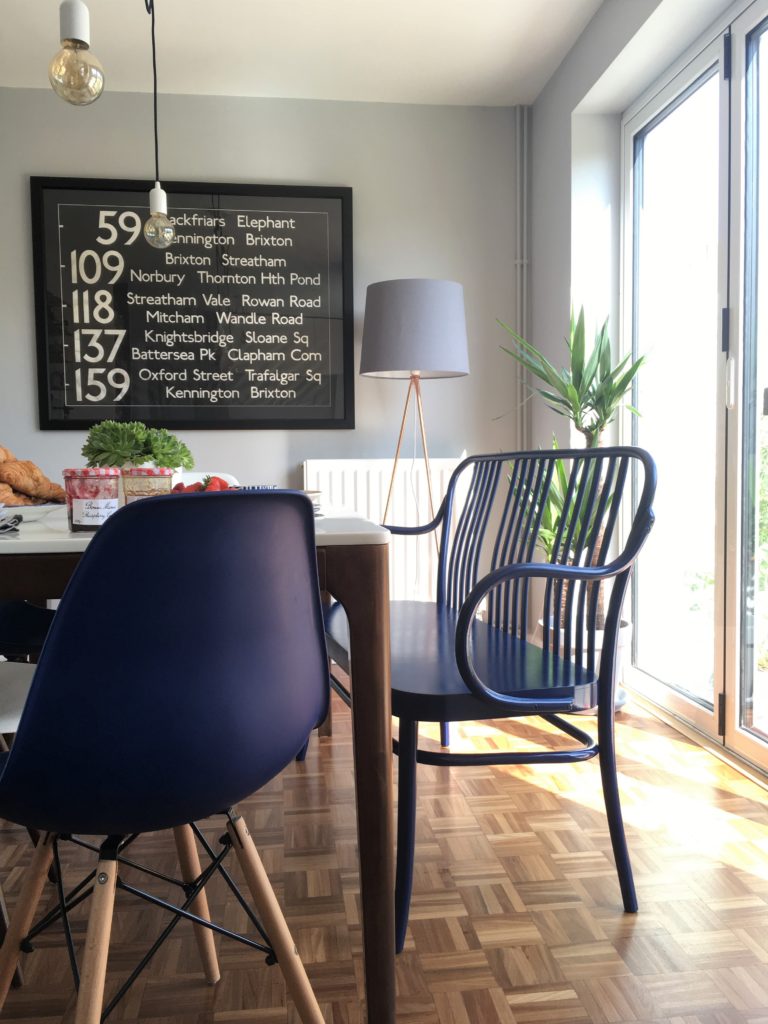 Doesn't it look perfect? Spray painting furniture can be such a great way to give old and much loved furniture, a new lease of life.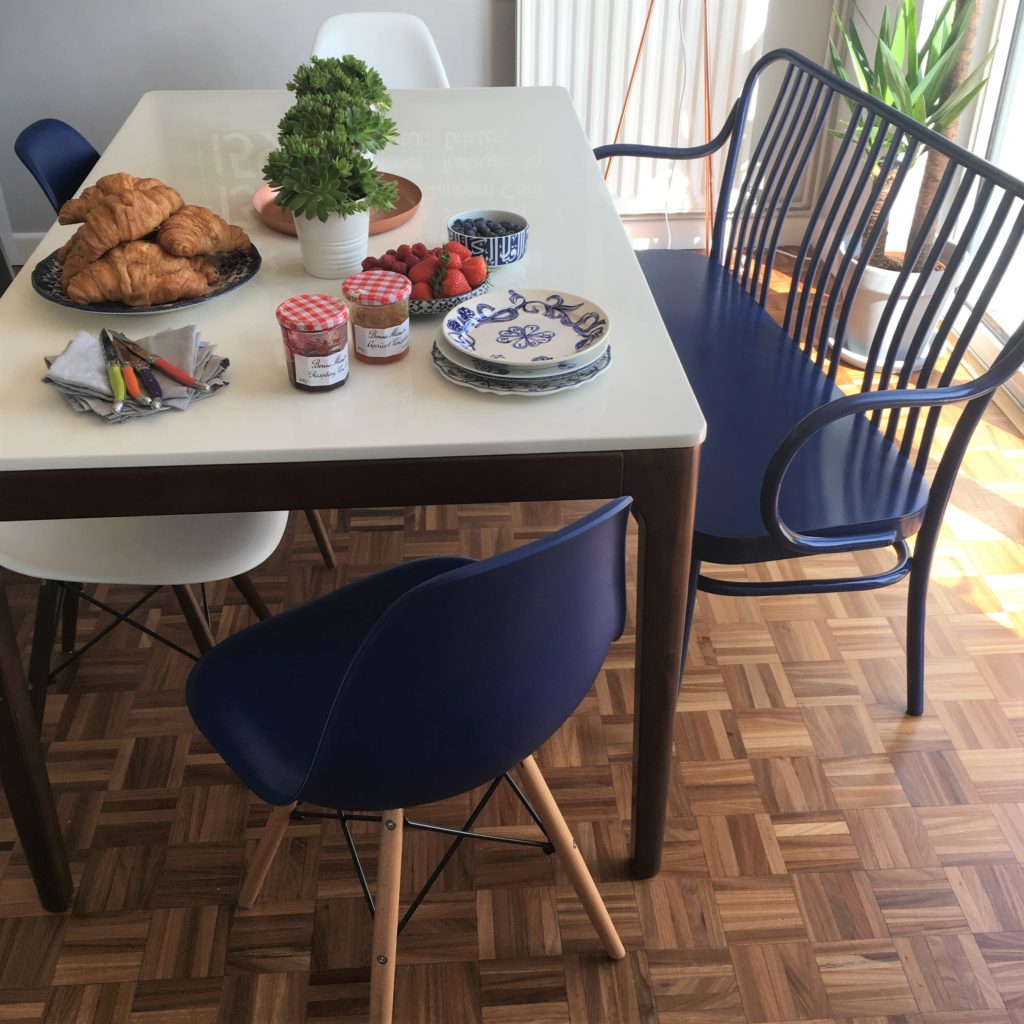 I hope you're inspired!