My girls are counting down the days until the summer holidays (I'm not 😂). So it's time for teacher and childminder end of year presents. I am in complete awe at what teachers and childminders do for our children and I think it's really important to say thank you (a lot) but also for the kids to be part of it so they understand what they are saying thank you for.
Last year we did mugs with initials on as my eldest was learning phonics but as she has now discovered Pinterest (!!), this year she asked to give coffee vouchers. I googled 'takeaway coffee cup drawing' for the card. If you would like the image, please comment below or email me. I needed six (my eldest goes to a bilingual school – she has an English teacher and teacher assistant and a French teacher and teaching assistant, plus a teacher assistant they had earlier in the year whom she was very attached it – and my youngest goes to a childminder). I printed extras so there was room for mistakes.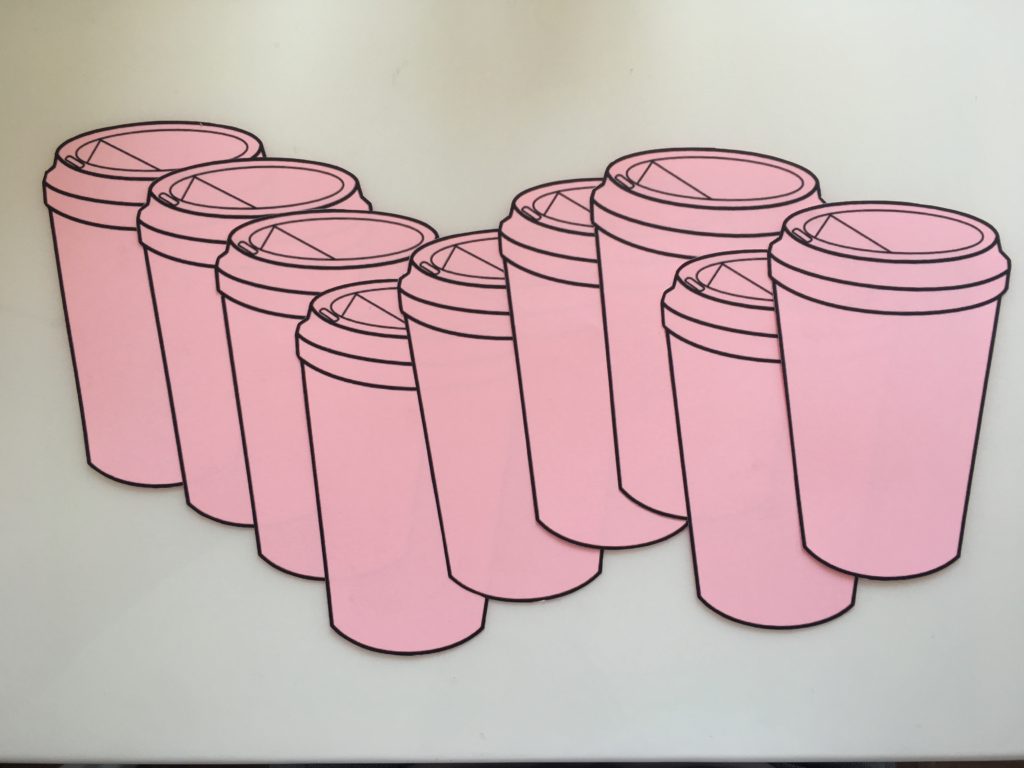 I chose COSTA vouchers are there are two in our local town. COSTA have a burgundy logo so I chose pink card and tissue to match but make the burgundy to stand out. After buying the six vouchers at our local shop, I asked for six smoothie takeaway cups (as they are transparent and bonus: they had a cool summer print on them), straws and two multi-cup carriers.
The girls decorated their cards and then we assembled them with some tissue paper and grey yarn (which I had in the craft box but also matched the gift cards). My eldest had seen the phrase 'thanks a latte' on Pinterest and thought it was hilarious so she wrote that on the cup cards.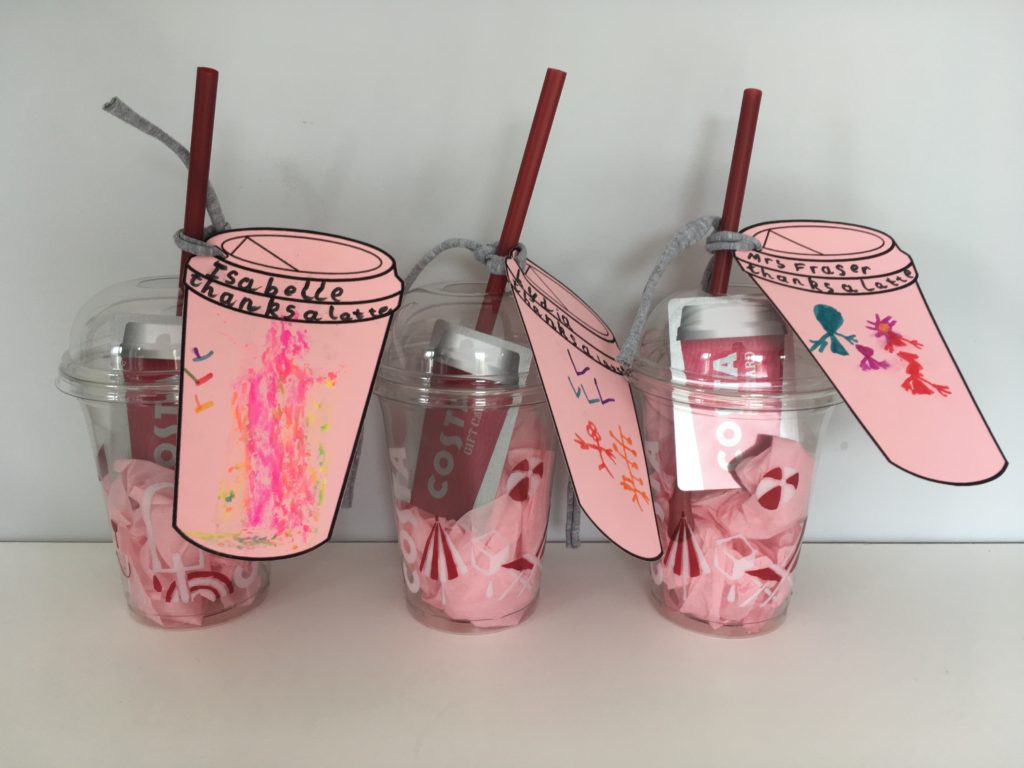 We gave them out yesterday and the teachers and childminders loved them! One of the teachers said she loved it so much so was going to copy the idea for her daughter's pre-school teachers' presents. Praise indeed.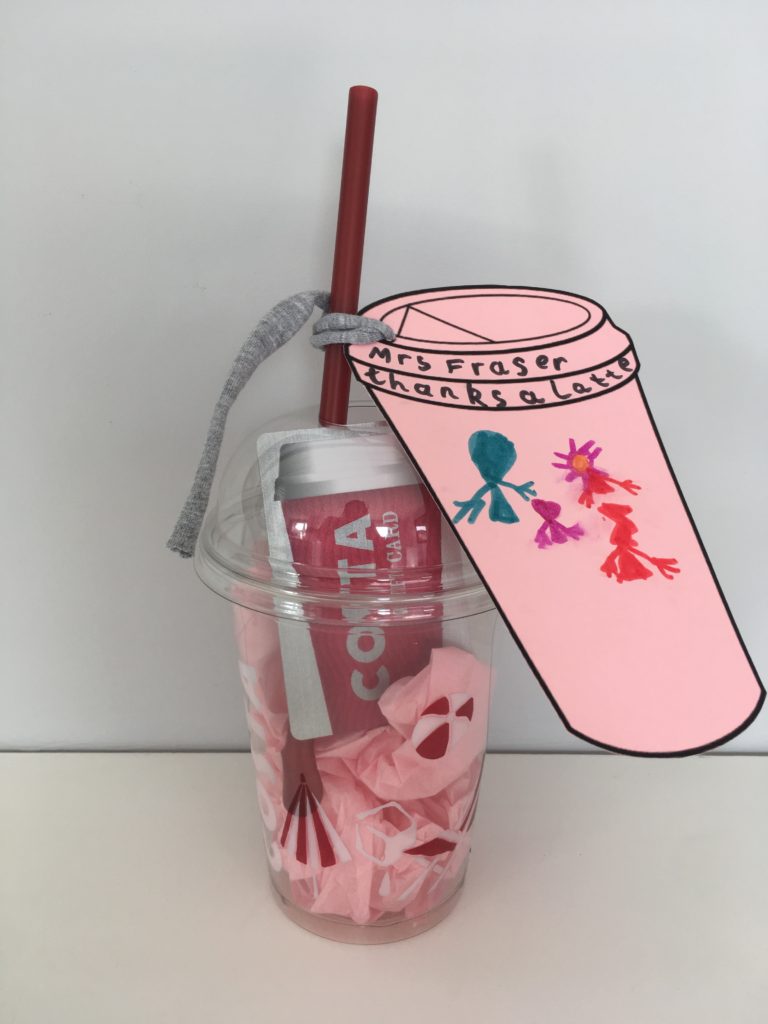 Happy making!