Terry's Milk Chocolate Orange is a unique British classic. I have childhood memories of peeling back the foil, being hit by the orange smell and then having the fun of whacking it against the table to release the segments – which look like real orange segments. And then eating orange flavoured chocolate until feeling sick. Classic childhood memories!
I caught myself a few weeks ago staring at them in Tesco (as they were on offer, filling up the end of an aisle), reminiscing and all of a sudden I could picture a beautiful, small but delicious Christmas gift… perfect for taking to a party, putting in a stocking or for thanking a teacher/care giver. Here's my how to. Very simple but beautifully effective.
I started with a photo of a real orange leaf.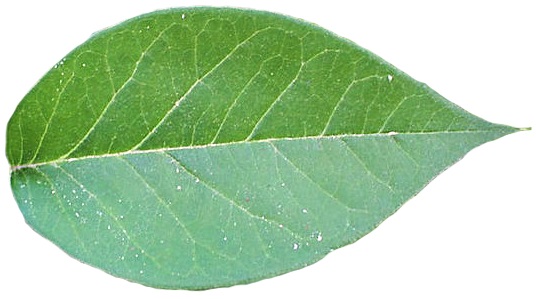 I wrote Happy Christmas in French on it as the majority of my daughters' teachers are French.
Please comment below if you would like me to email you the leaves to print off (happy to do a Happy Christmas version). One A4 gives you six tags.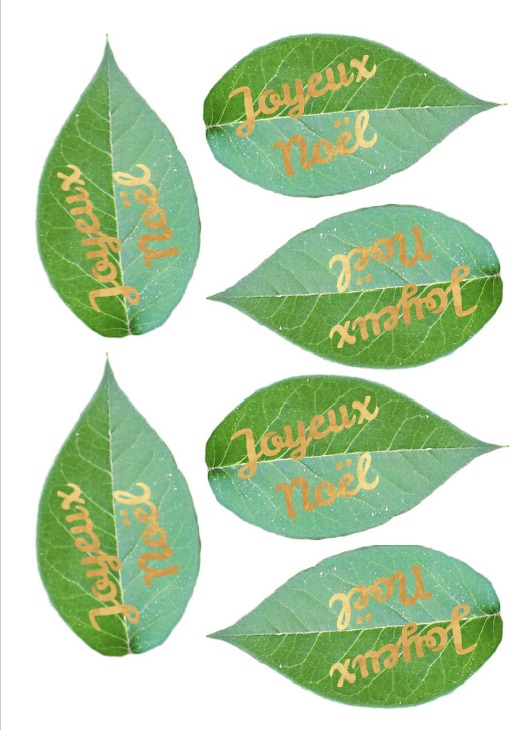 I printed the leaves on thick paper. They are a sweet tag which you – or your child – can write a note on the back. And I used a hole punch for the hole to pass the ribbon through.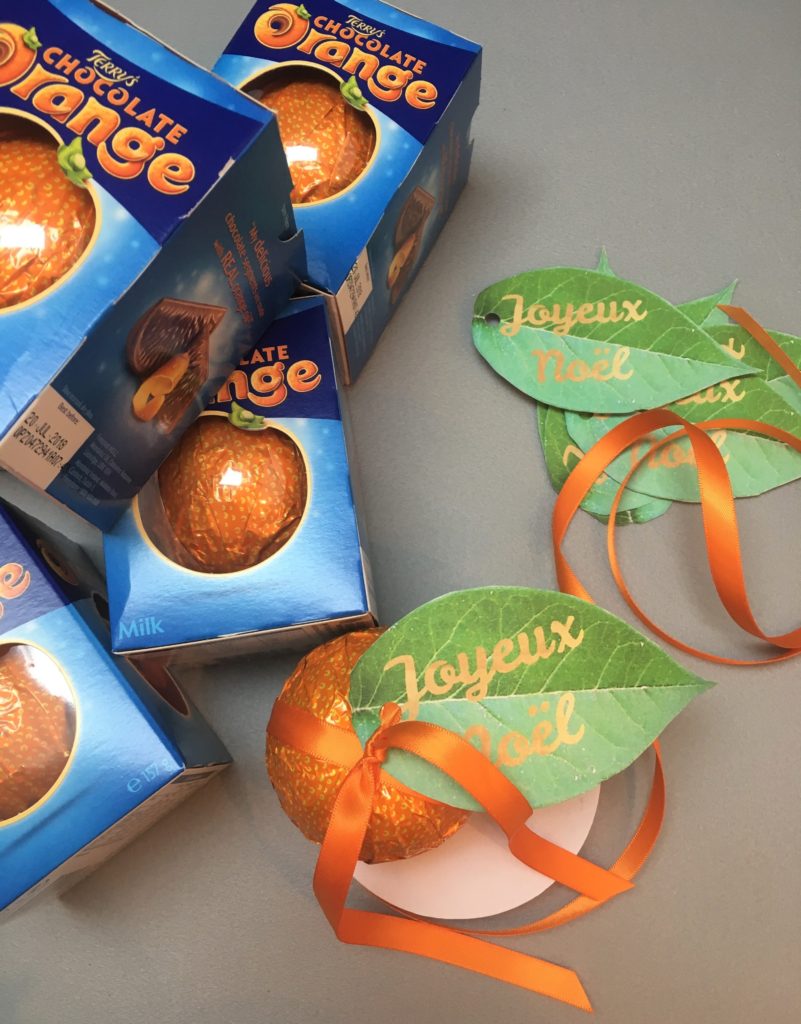 I bought some appropriately named Tangerine Orange ribbon to match the wrapping of the chocolate orange. This design works thanks to the matching orange ribbon and the fact that the leaf is from an orange tree.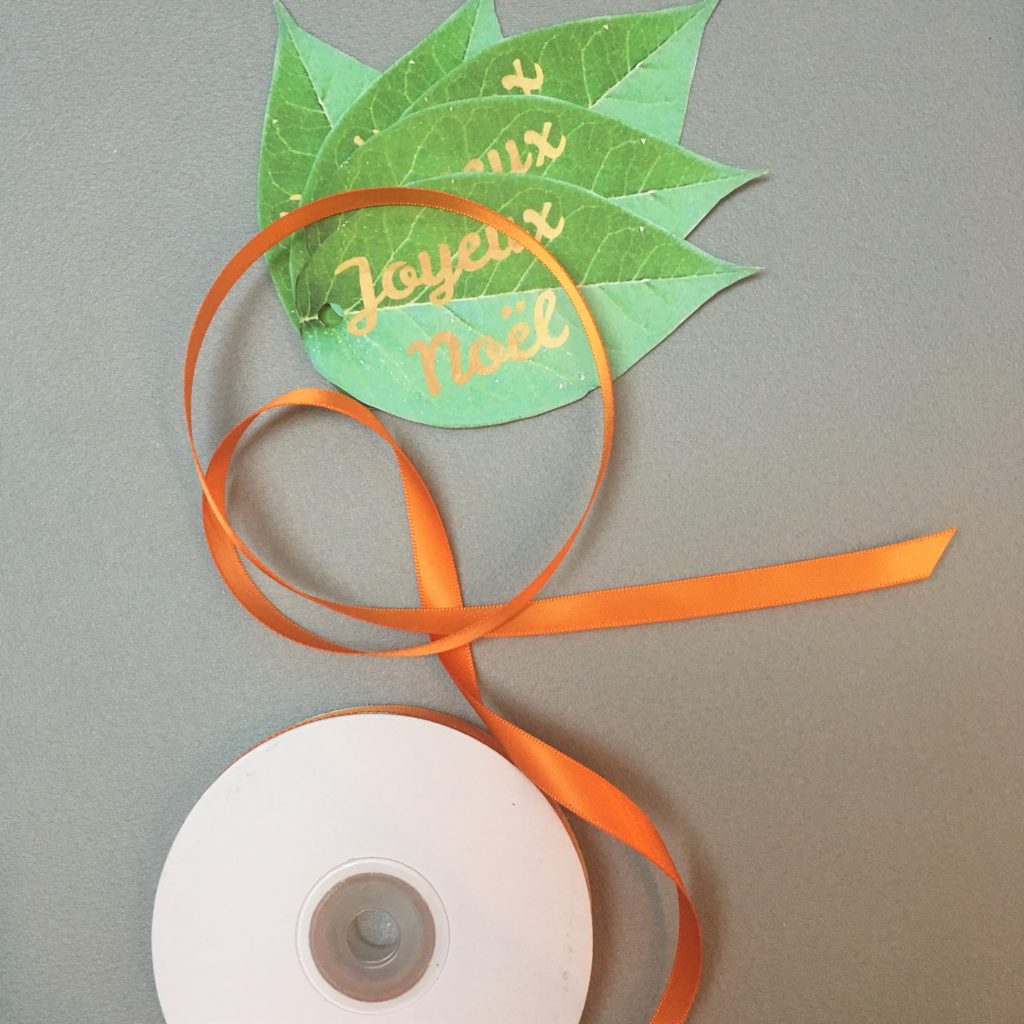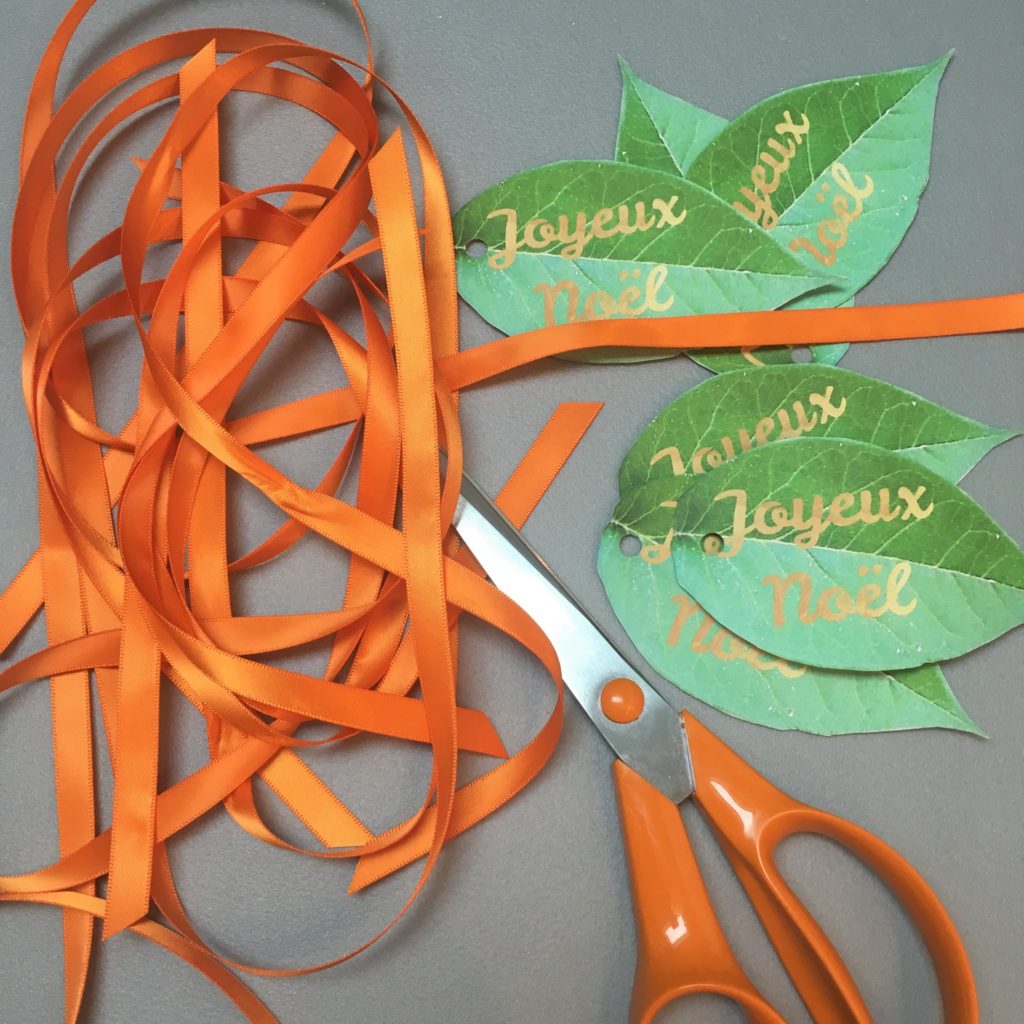 Ribbon tied and yes that's it. Simple but beautiful.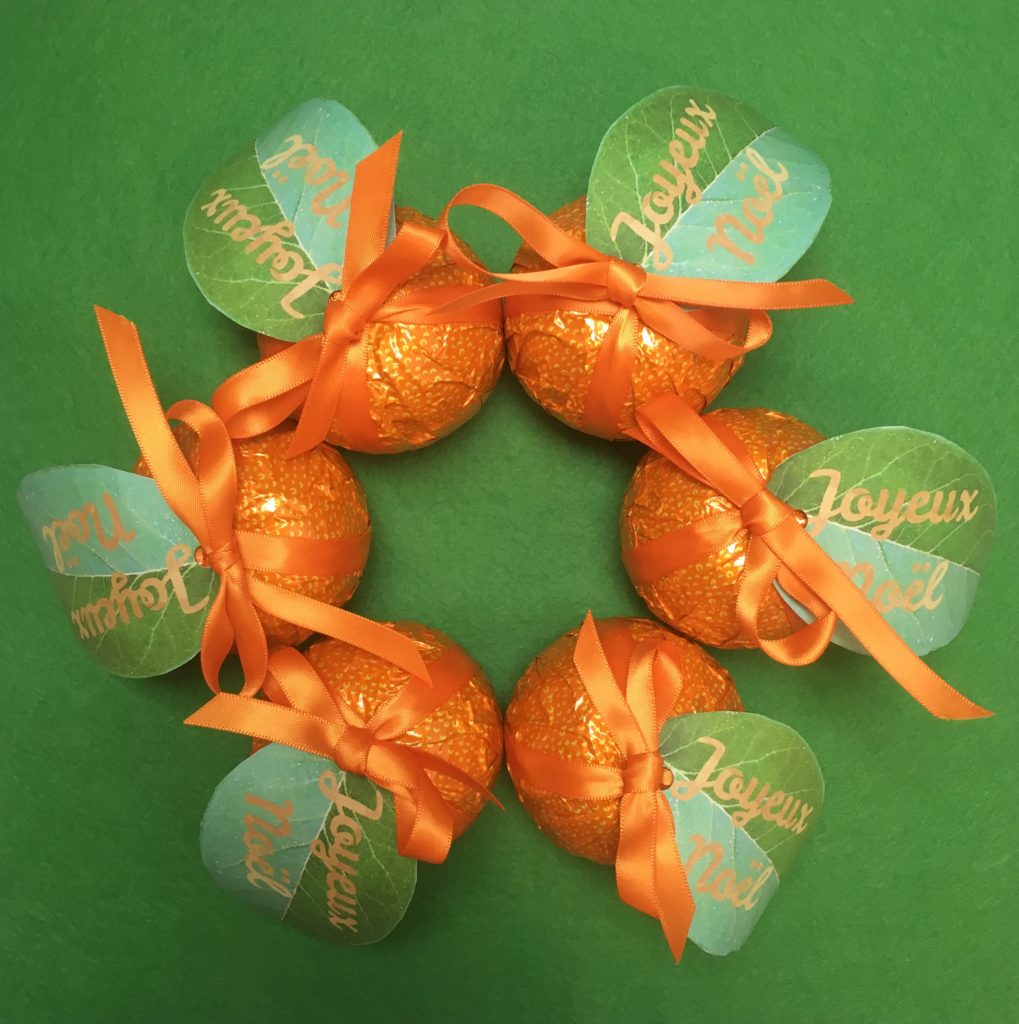 A perfect little Christmas gift. Joyeux Noël!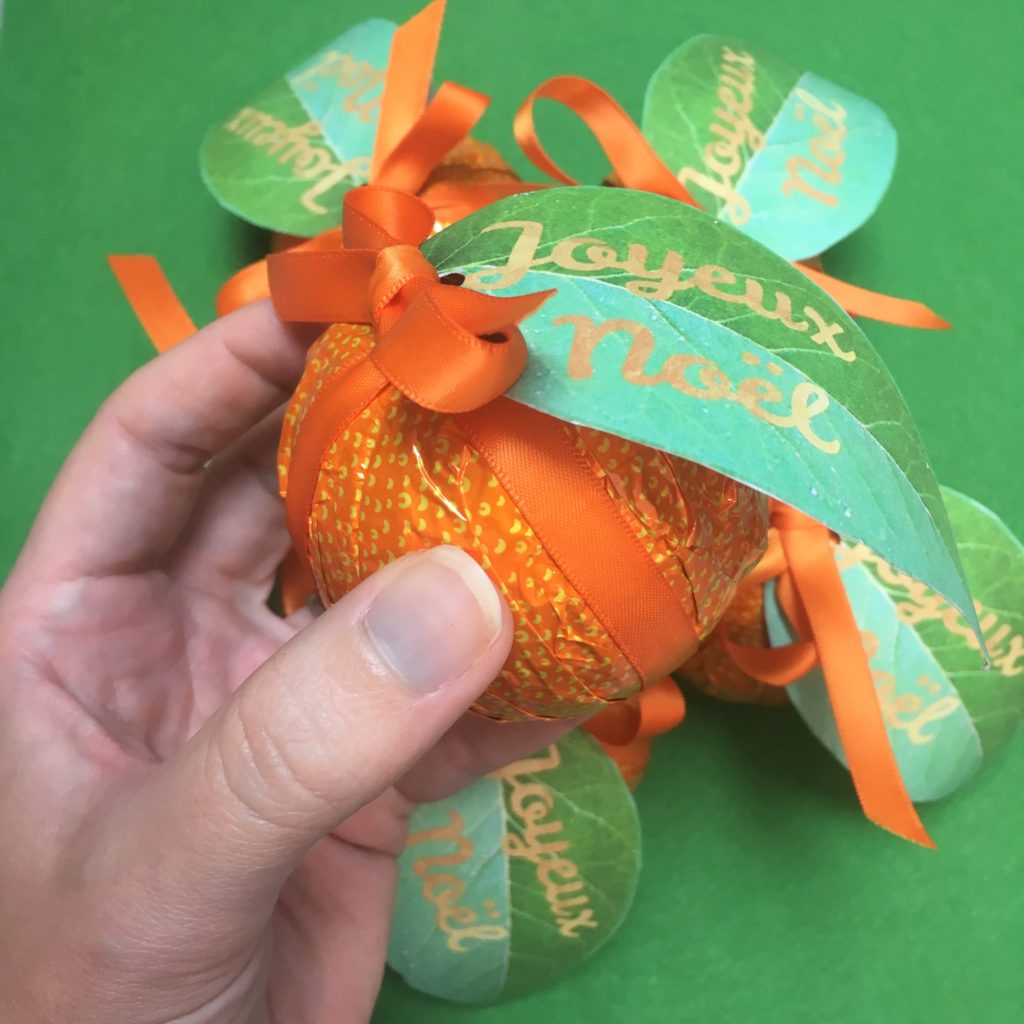 Happy making!