My youngest daughter collected pine cones for her woodland Birthday party and I didn't want them to go to waste. They are so beautiful. As I have a collection of spray paint and it's nearly Christmas, I decided to turn them into Christmas decorations. She requested a gold one to give as a gift and the others I painted copper and they will be sold to raise money for my eldest's classroom budget.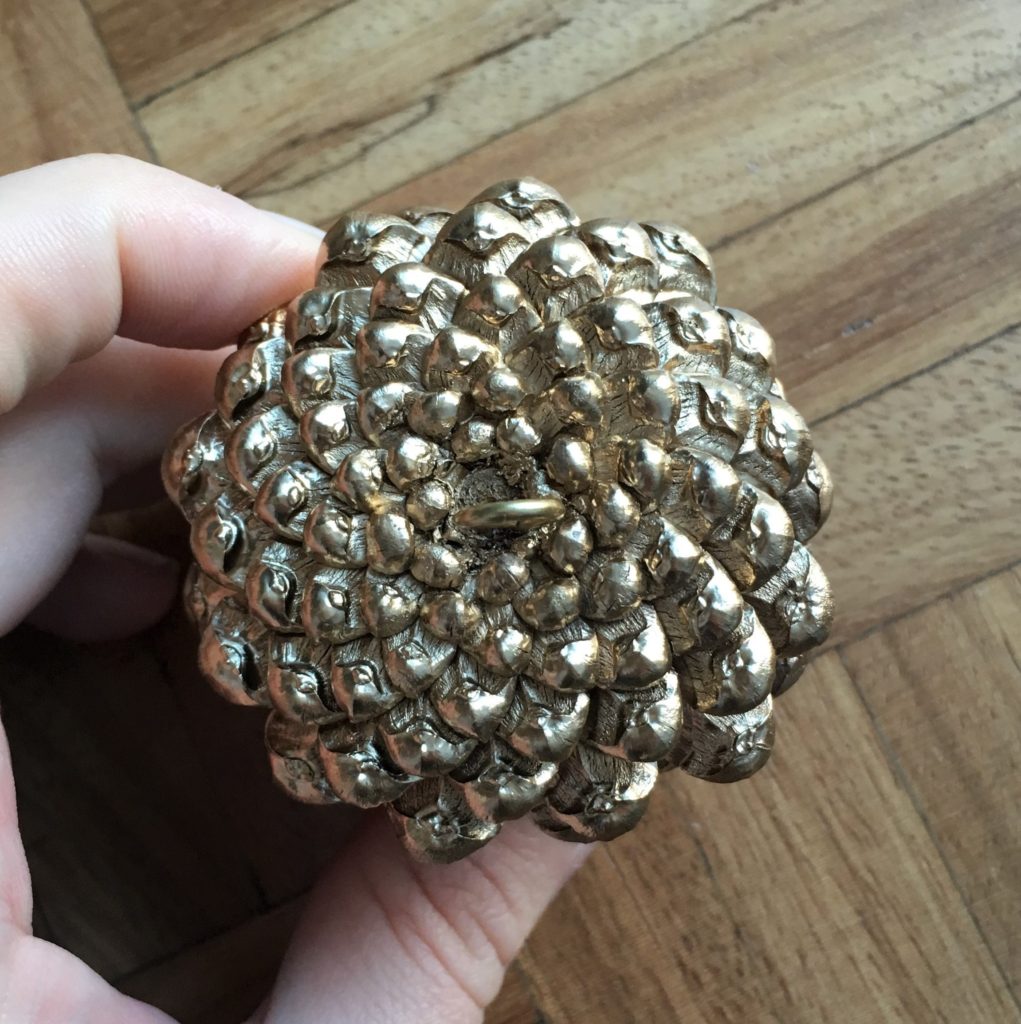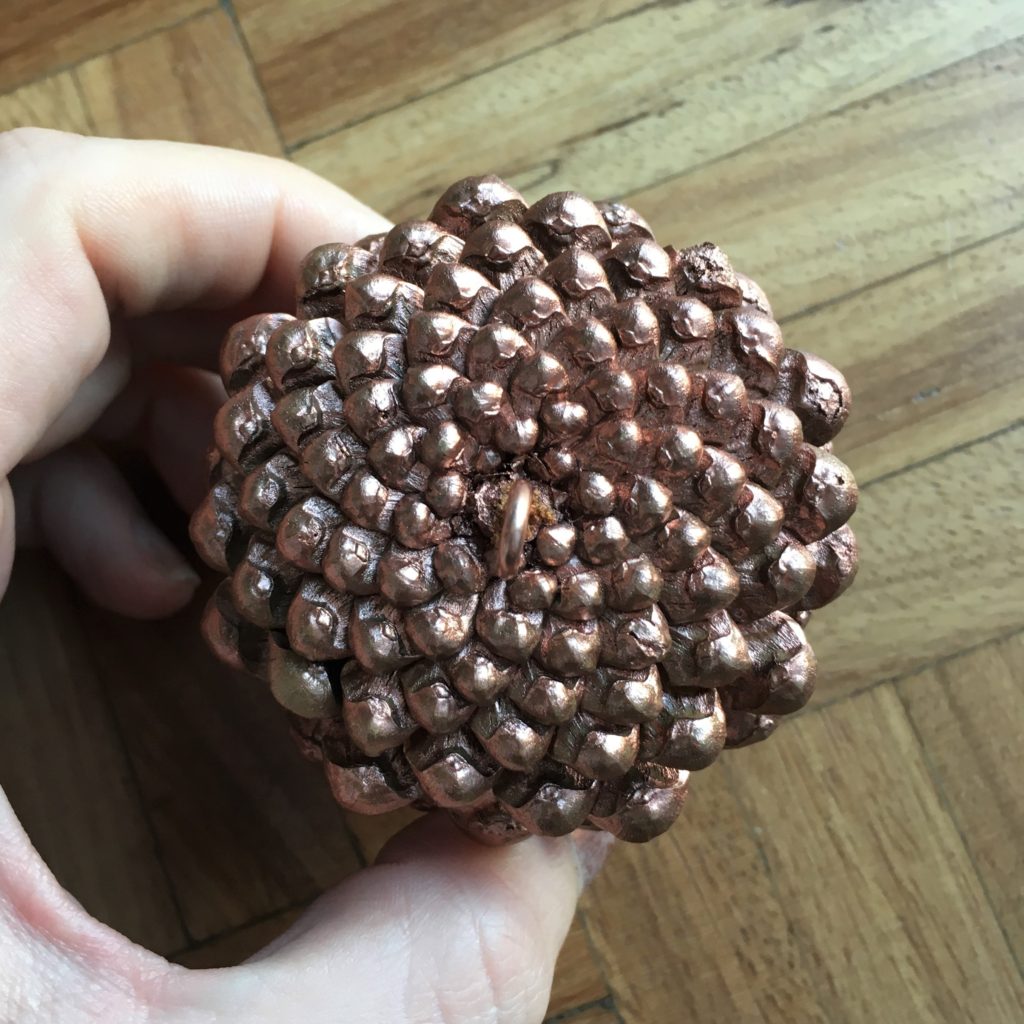 I found some hoop screws (probably not their technical name but you get the idea) in my husband's screw box. He had a selection of gold and copper so I was able to match them. I simply screwed them into the bottom of the pine cone.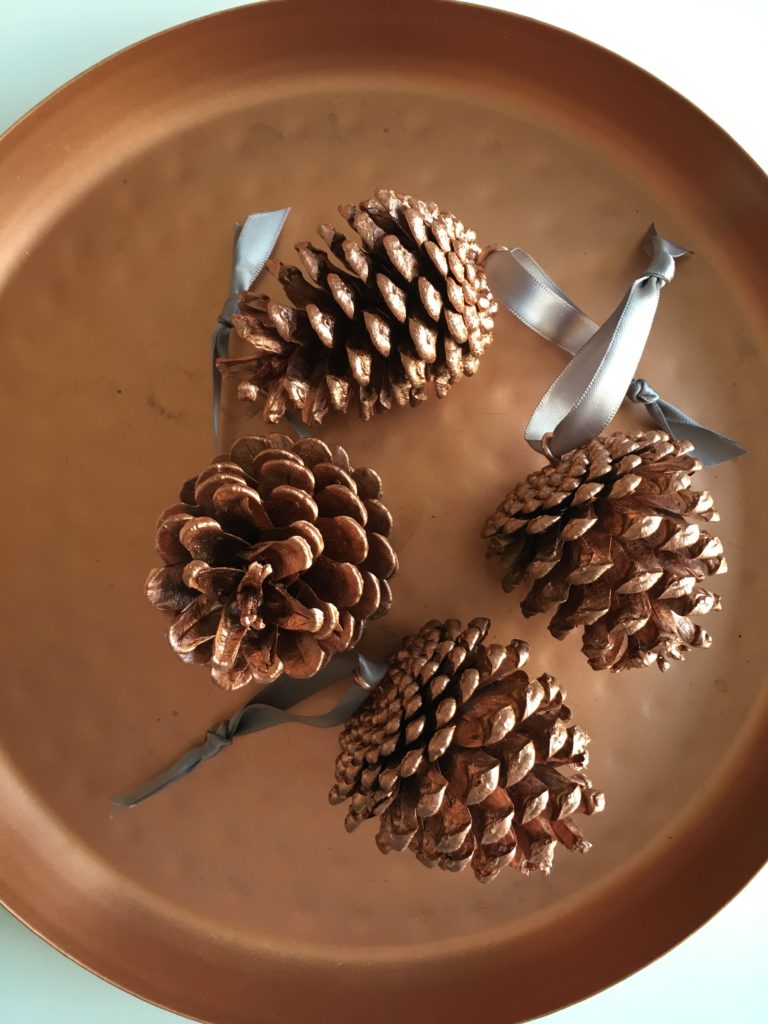 I then used some grey ribbon I had. Super simple but really beautiful (Mother Nature's work not mine).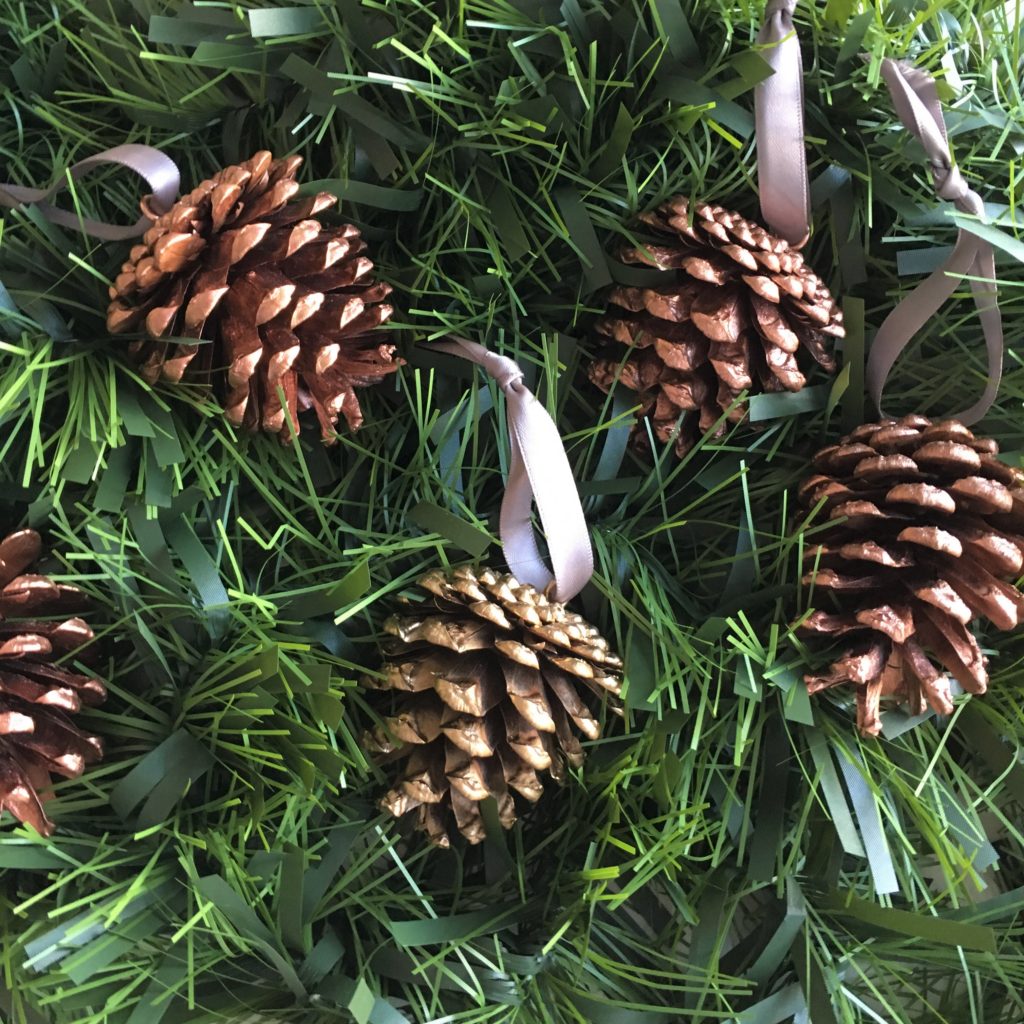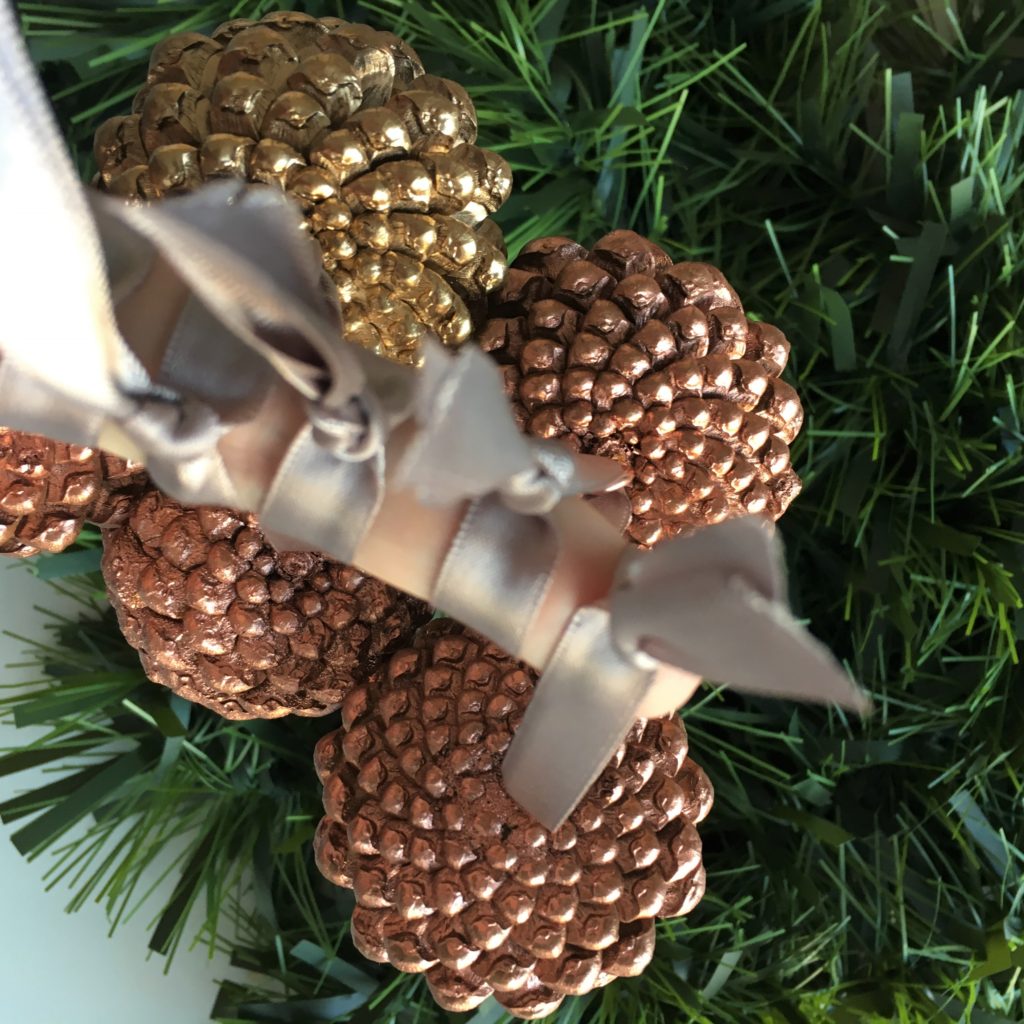 Happy making!