My husband and I try to teach our daughters that Christmas is about giving, not just presents but giving love, care and thought to others. So when my daughter asked if we could paint the corridor into her classroom of course we said yes. The corridor gives access to two classrooms and the toilets, and it was in pretty bad shape. The teachers were keen on some benches to get coats and PE bags off the floor. Here are the before photos.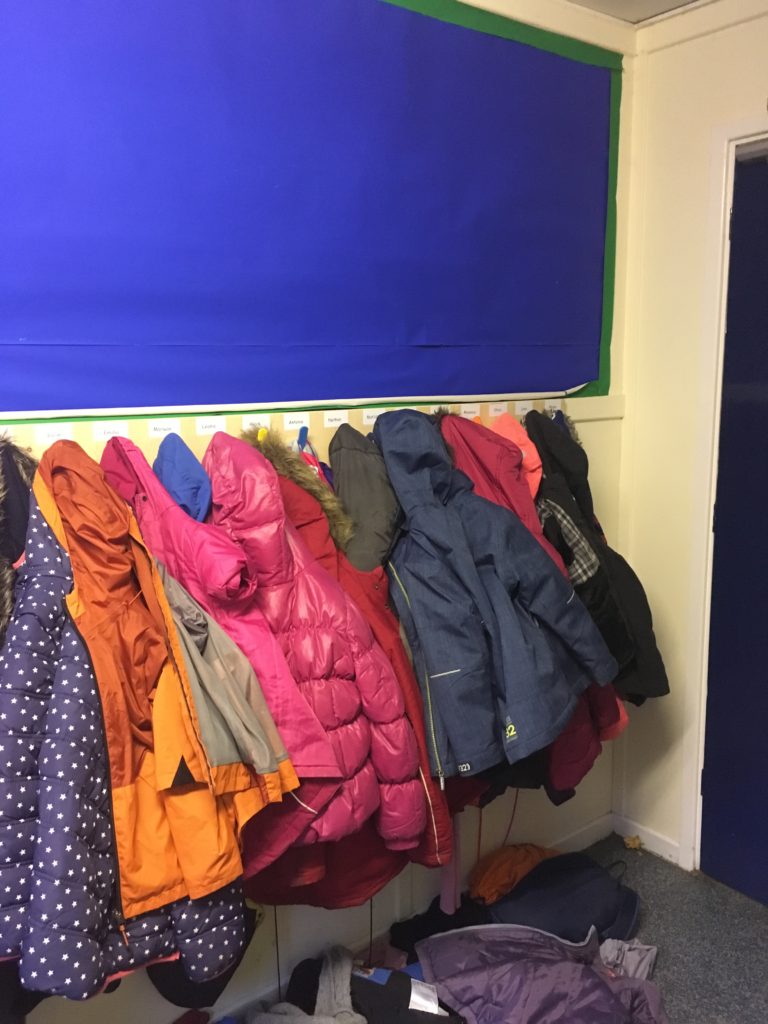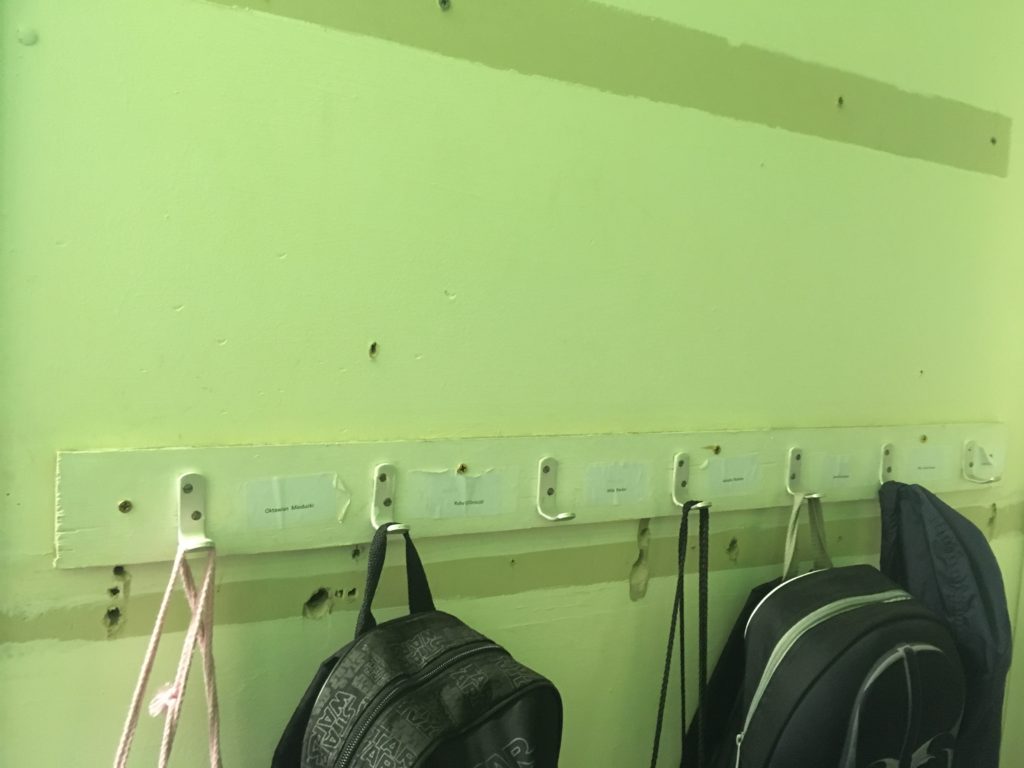 I approached Wayfair about the benches and they kindly offered me a discount. I picked this bench: Wayfair Farmhouse Dining Bench by Hokku Designs Not only is it reasonable, it is the perfect size and a gorgeous dark teal colour. In the Christmas spirit, both my mother and mother in law paid for a bench each and we donated the other two.
I wanted to do two tone walls for two reasons:
I had beige paint in the loft but only enough for half the space
I wanted a dark colour on the bottom half of the wall as it would be more forgiving to knocks and bumps.
So I colour matched the Wayfair benches as they're such a nice colour and married well with the beige I had (shown in the second photo). It also meant that the benches would disappear which is good in a small tight space.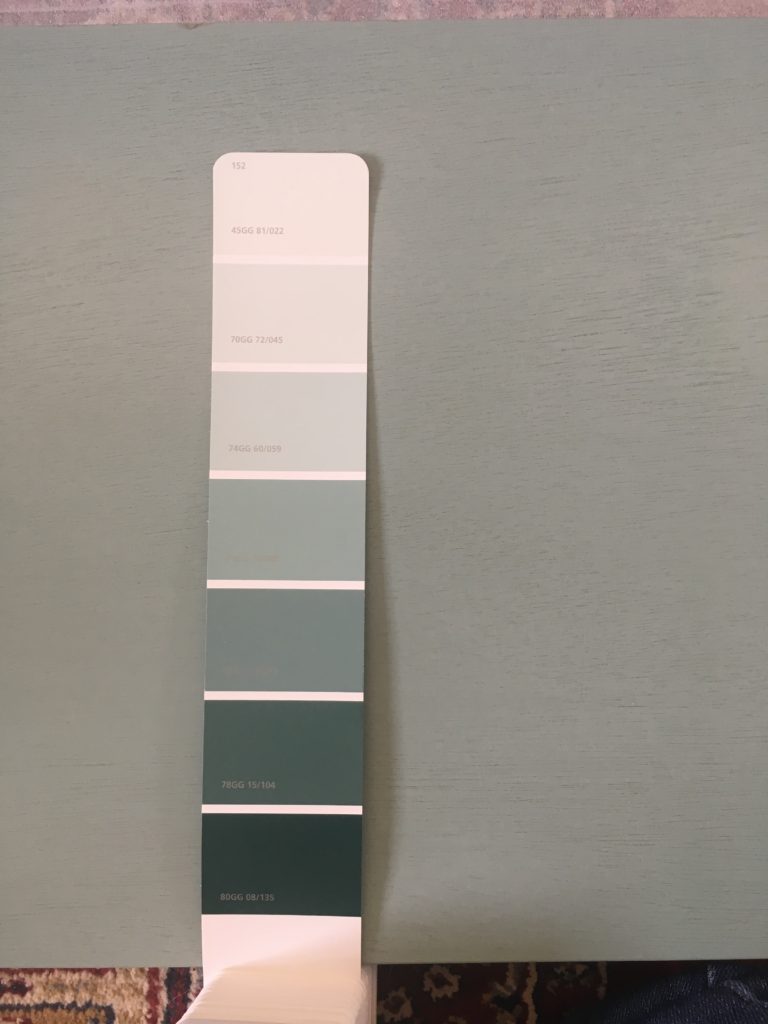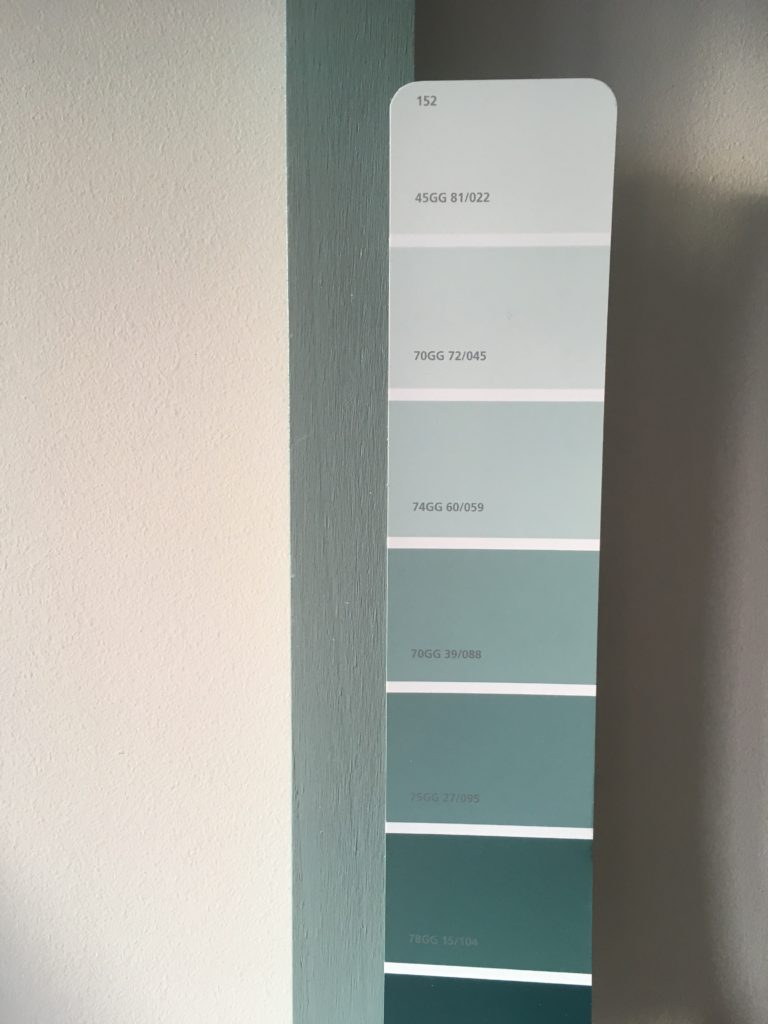 Here's some in between photos after a good clean. The teachers mentioned that they put the kids' artwork up on the walls, so we decided to include a frame on the walls for each class.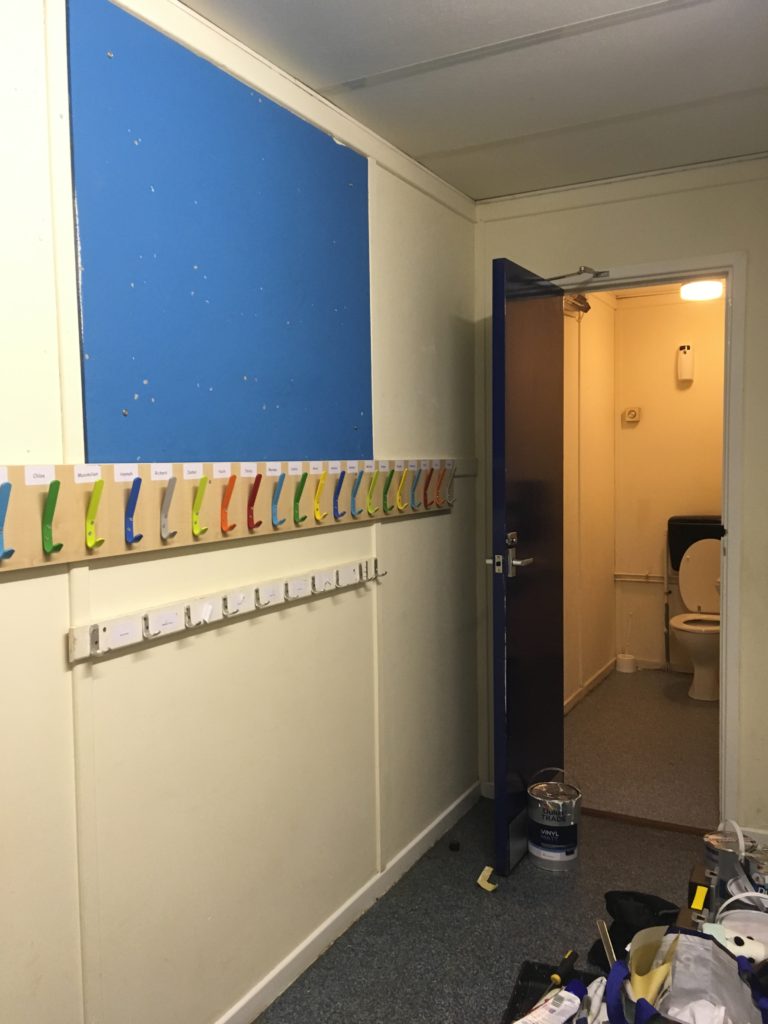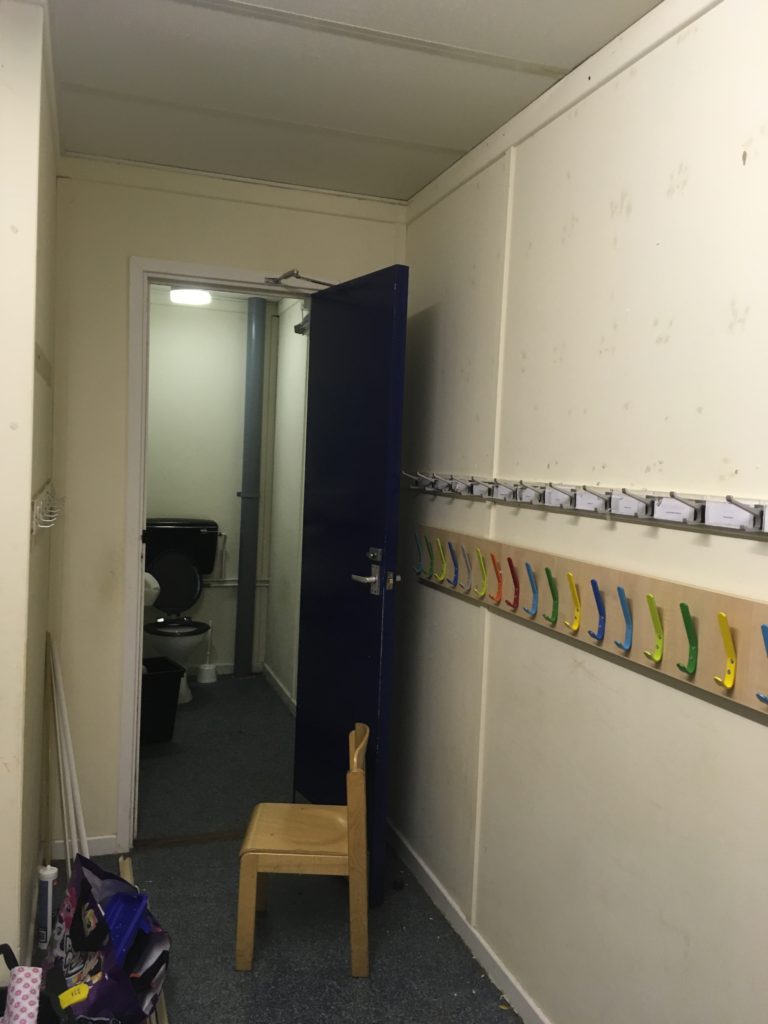 In true English style, many cups of tea were made and yes, stirred with a bolt!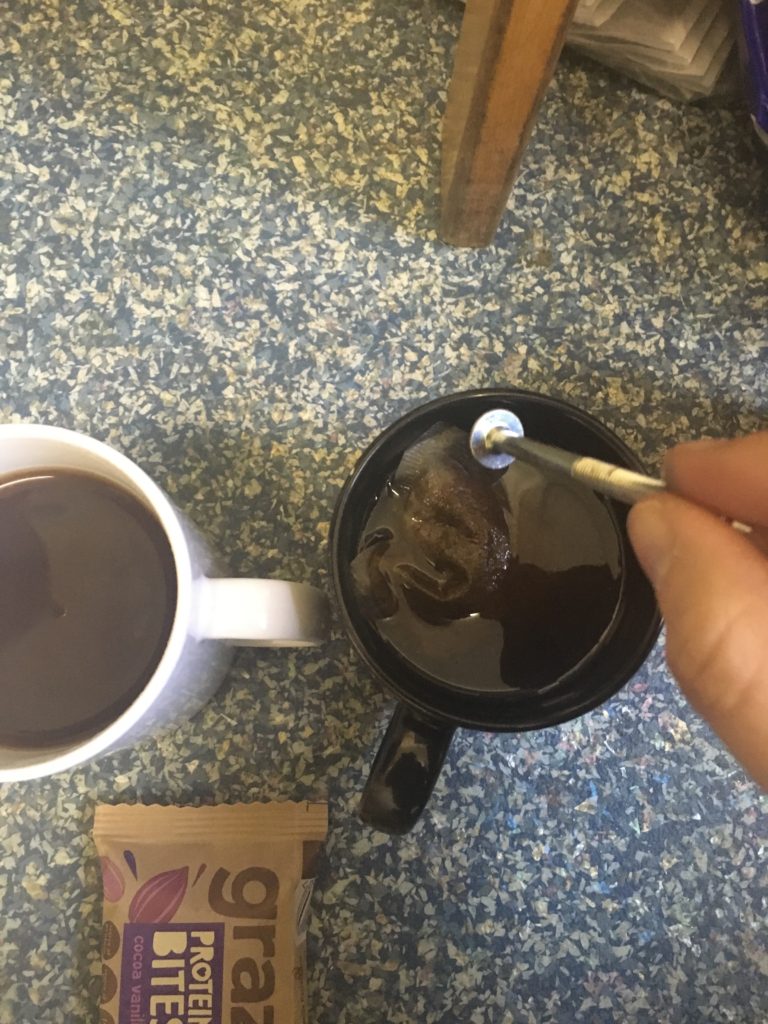 Here are the after photos (sorry it was dark by the time we finished and some of the paint is still wet as it was 3 degrees with no heating!).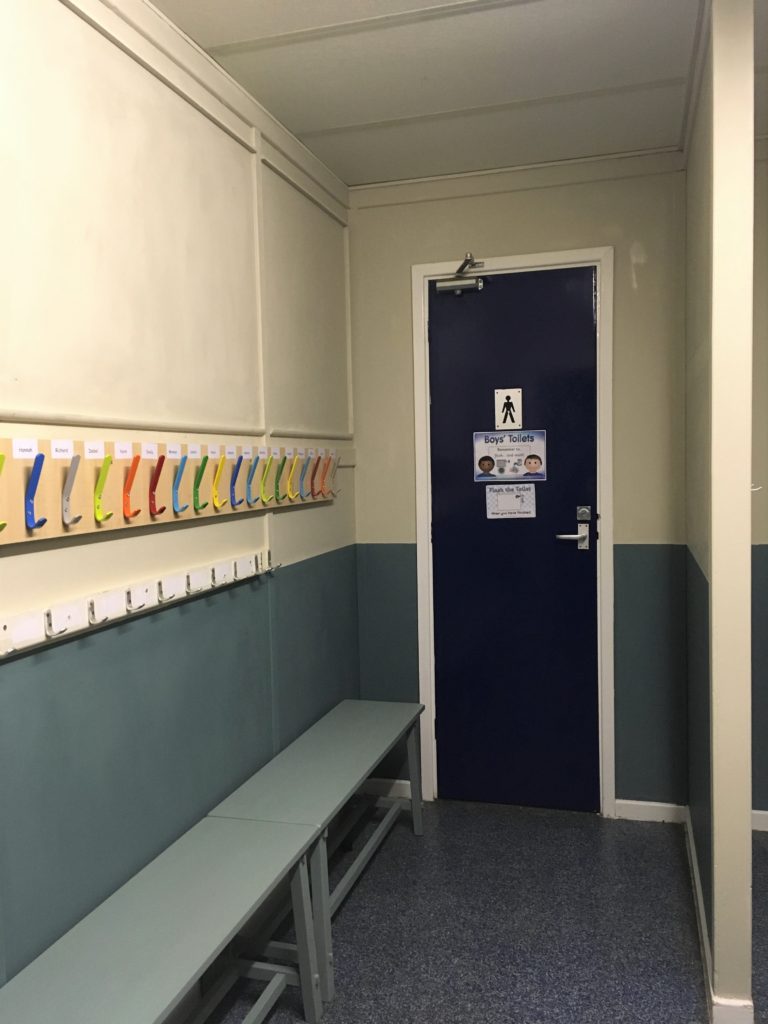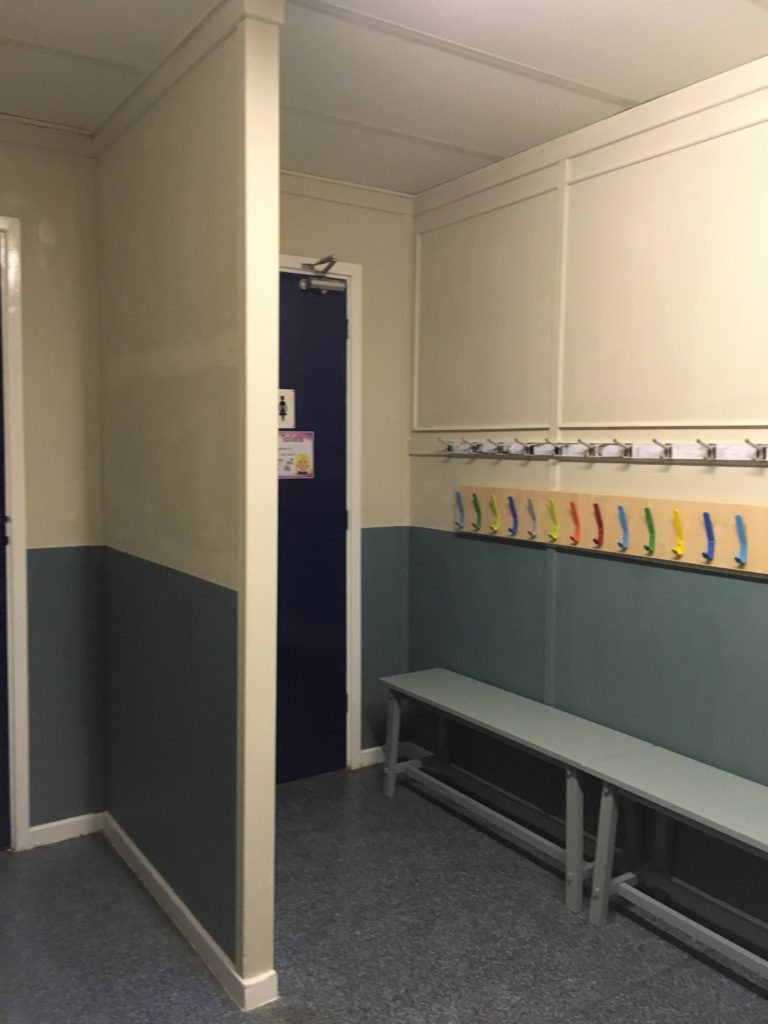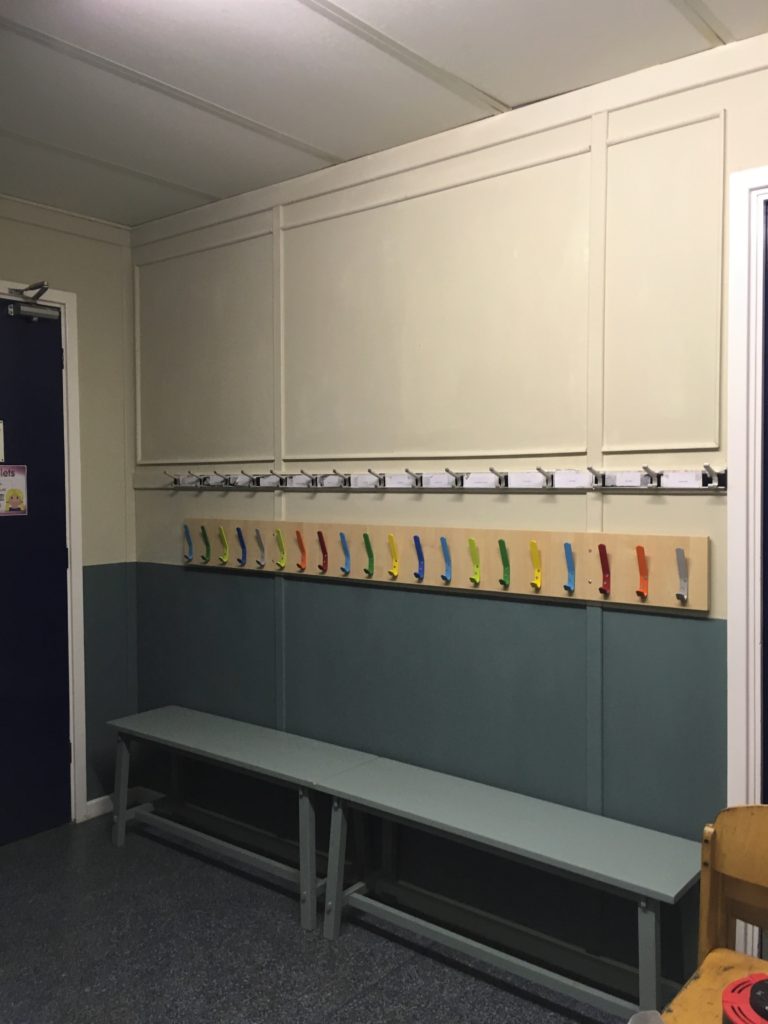 The colours, benches and frames on the walls all worked really well. And it was great to be able to do something for school.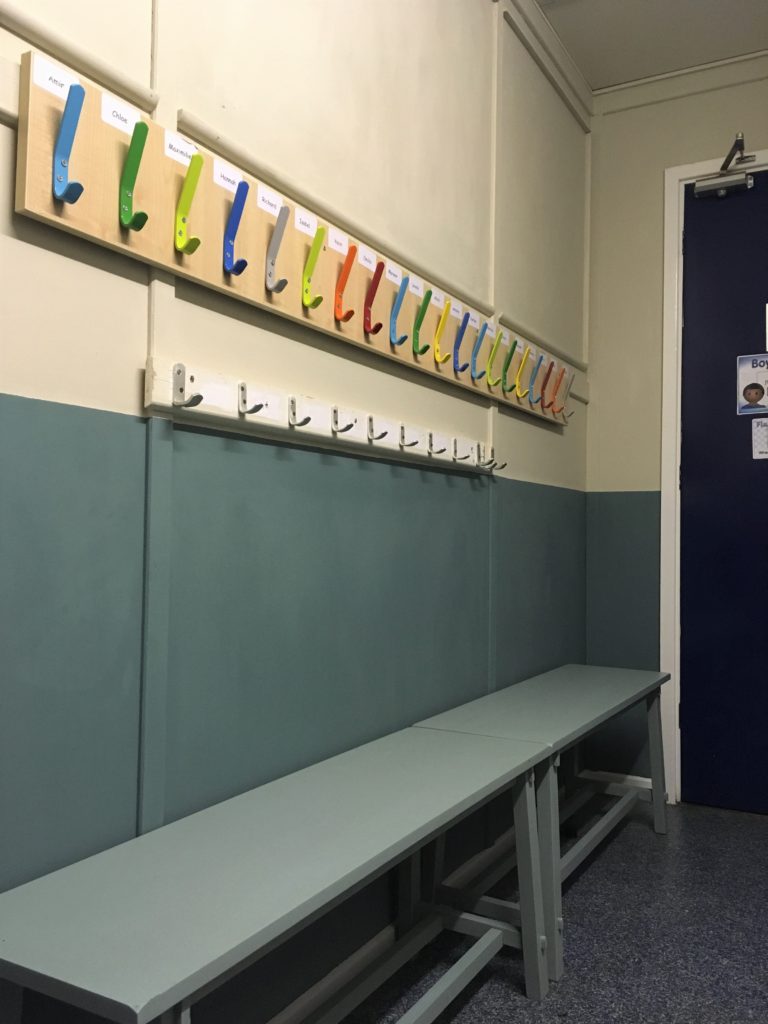 Happy decorating and merry Christmas!