Two Christmases ago, my eldest got a dolls' house from her grandparents. It was a find on eBay and after a lick of paint and some stained floors, it looked great (click here for the before and after photos). She recently decided it was time for a change of owners, so the dolls moved to the farm in the loft and the Rabbit (Sylvanian) family moved in. As a surprise, I updated the house for the Rabbit family and put up some Christmas decorations. Here's a tour of the house.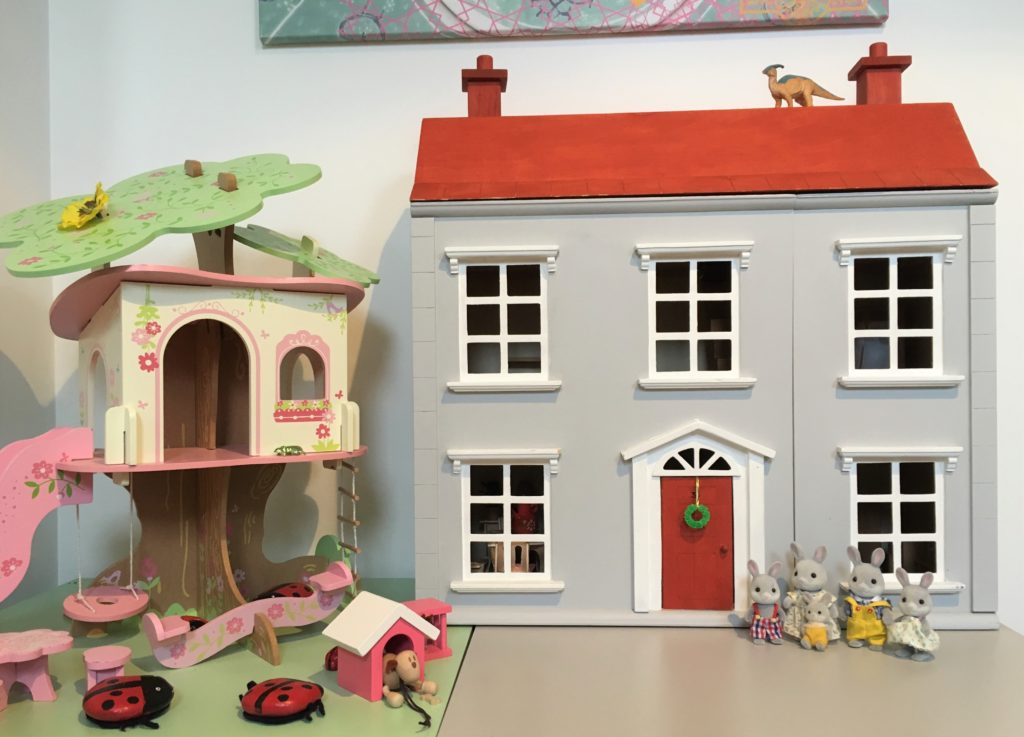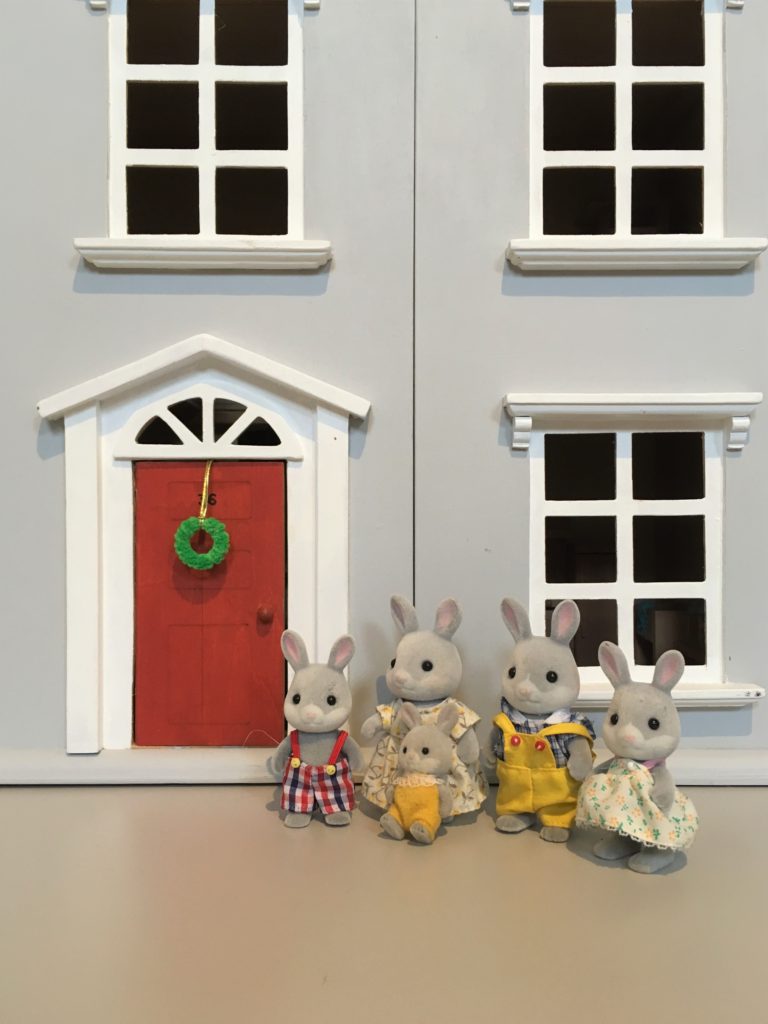 The wreath was made by wrapping a plastic blind hook with a kids' green pipe cleaner.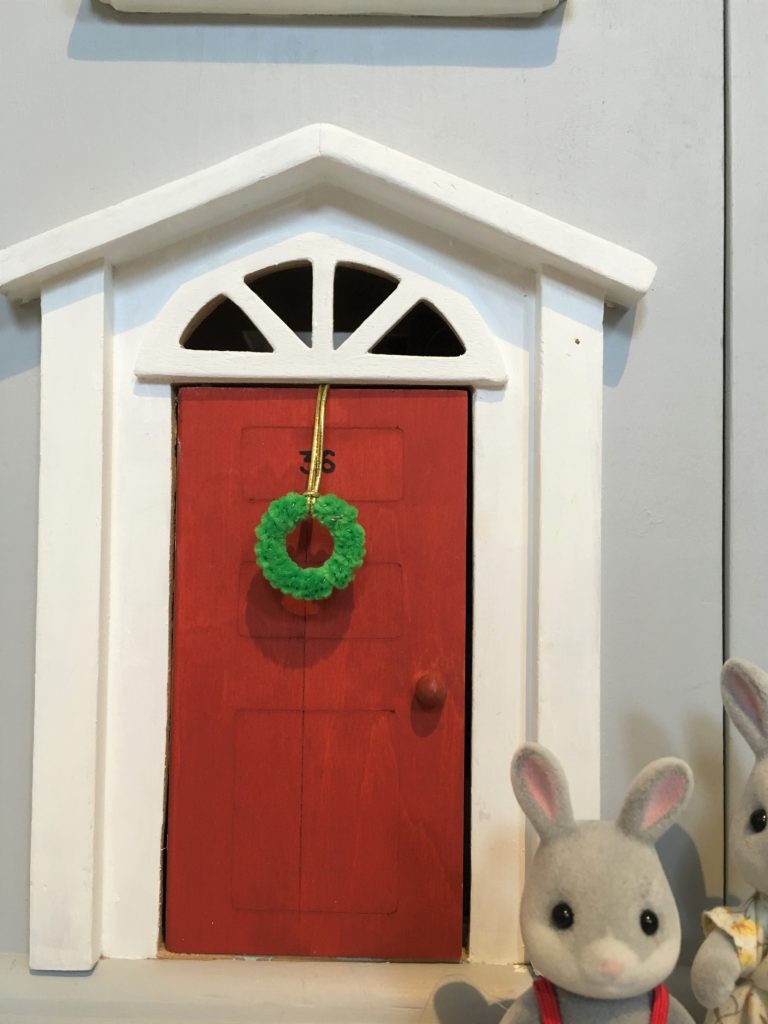 Before and after: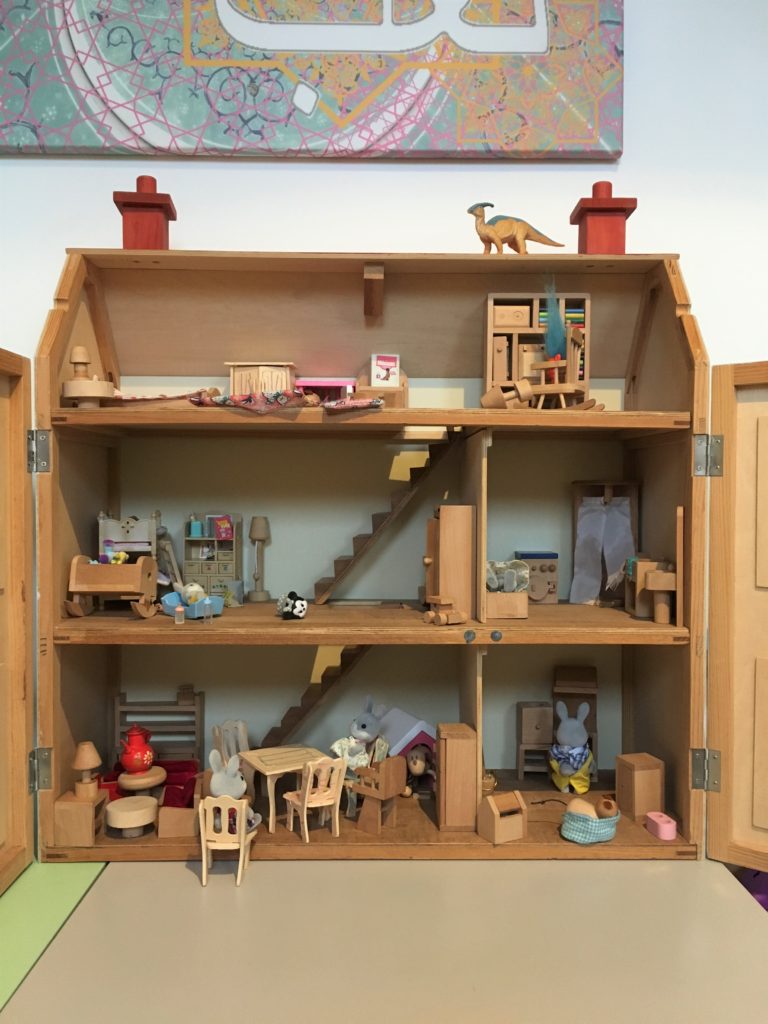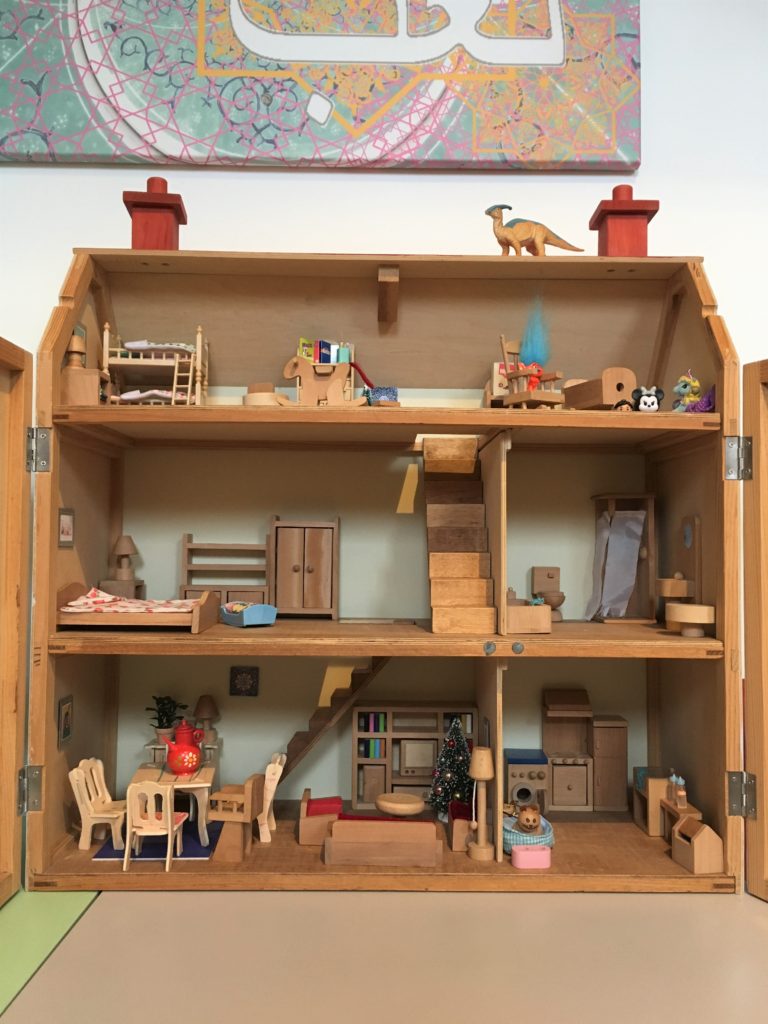 Every house needs some art, and a dolls' – or rabbit's – house is no exception. I couldn't believe it when I found these Arabic miniature artworks on eBay and the same seller had silver frames. So I did a quick google image search for rabbit art, including of course a Rabbit family portrait. I printed them on a sticker and stuck them onto the frames.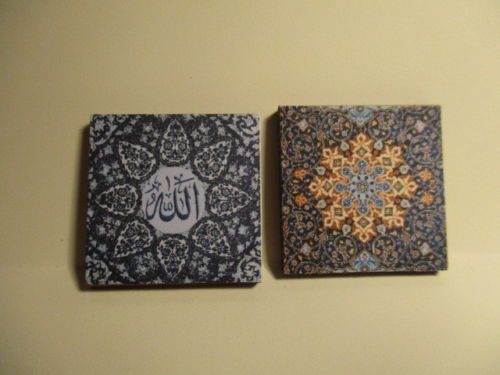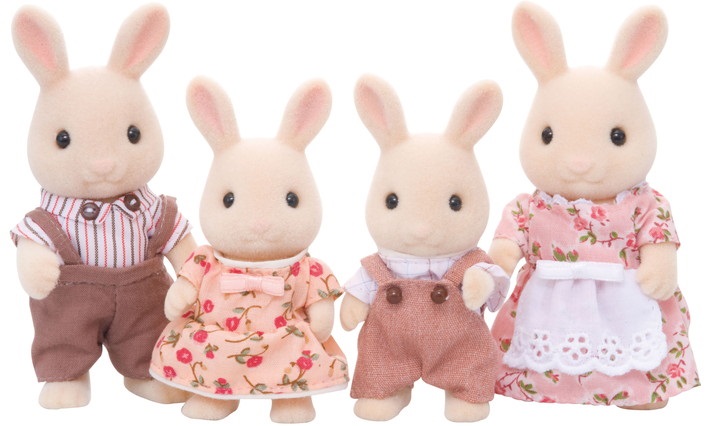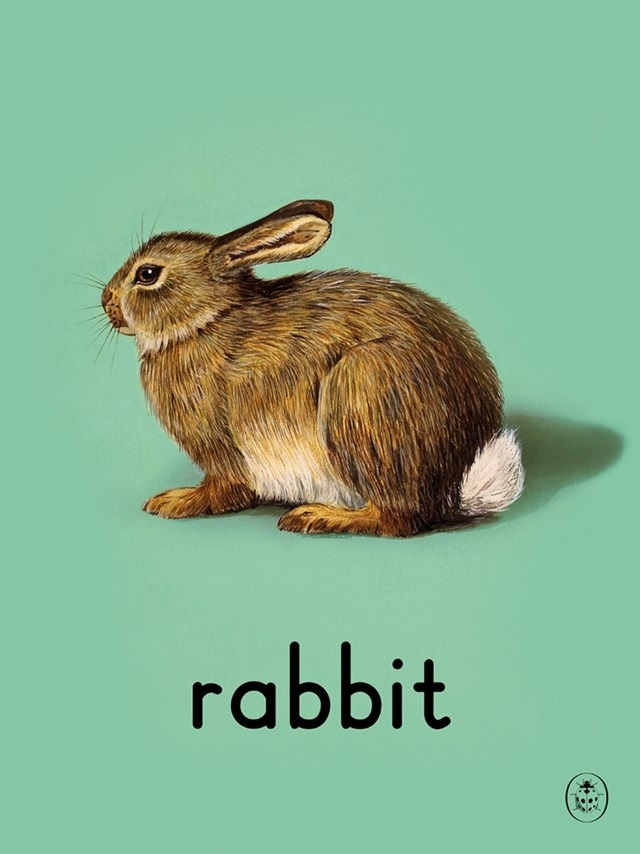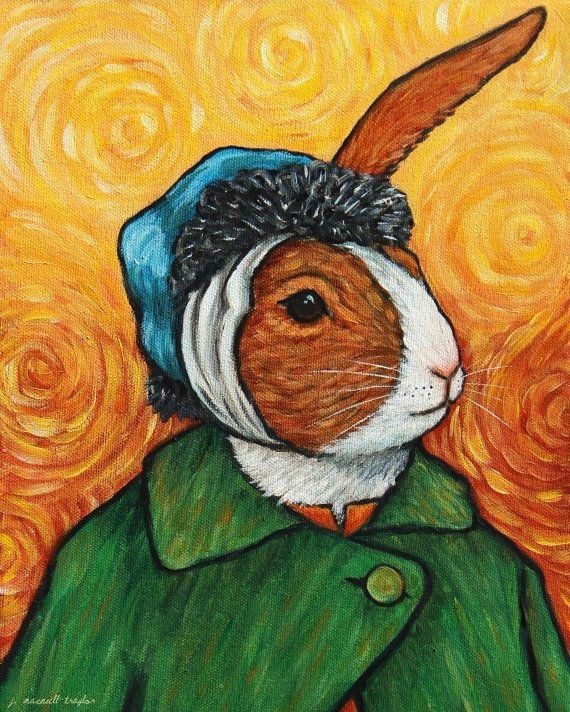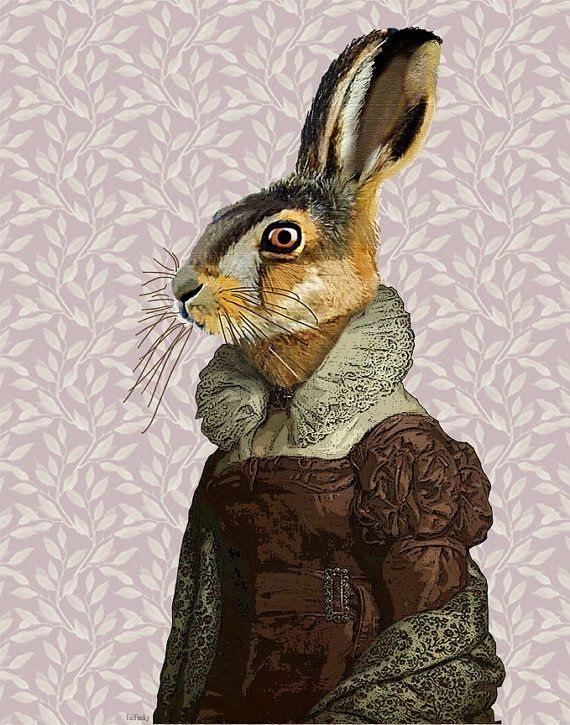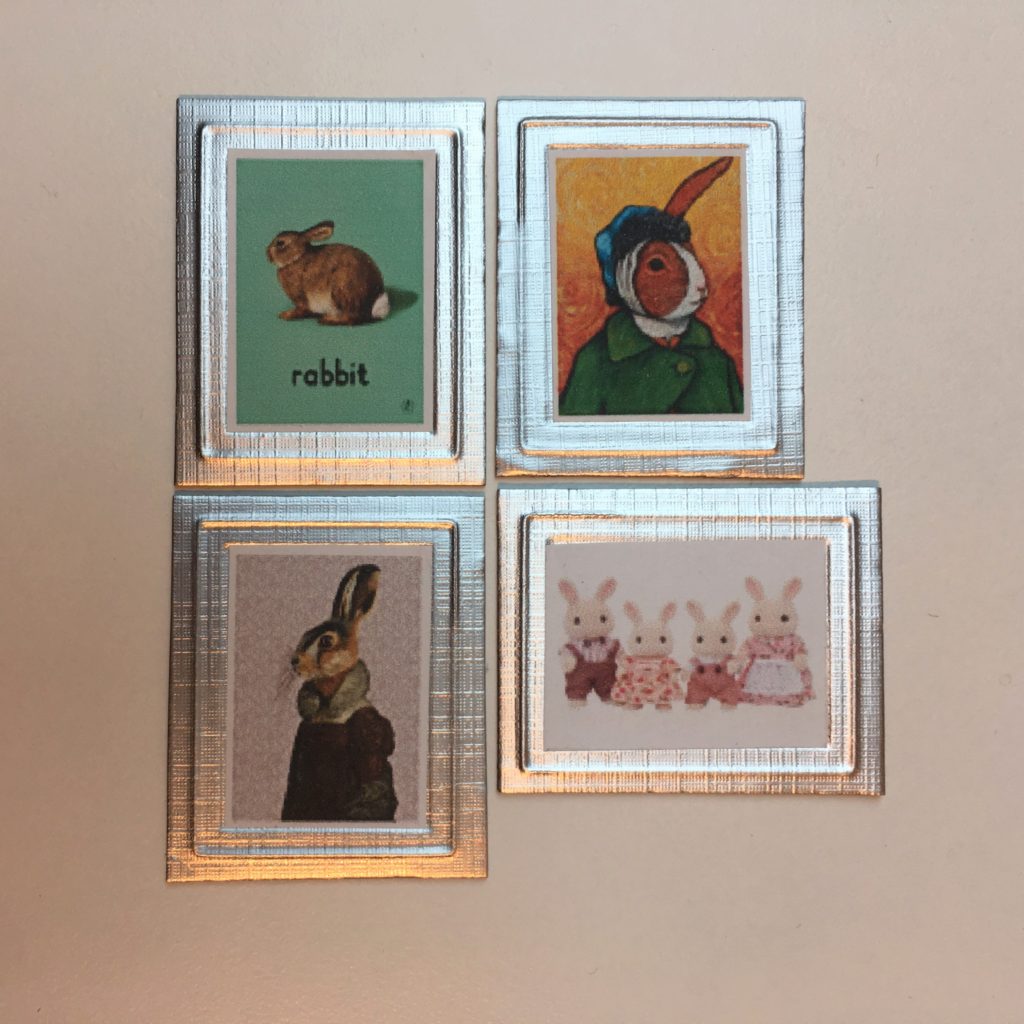 Here's a close up of the finished rooms with the art up. I also got a house plant (hiding behind the coffee pot).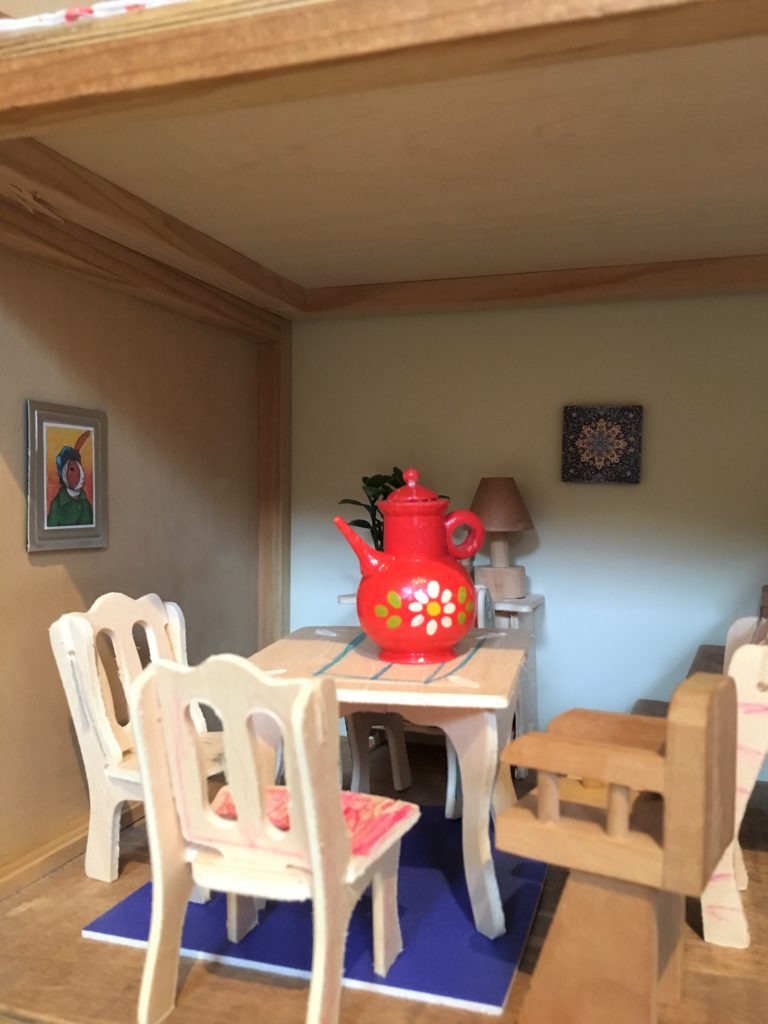 And a Christmas tree.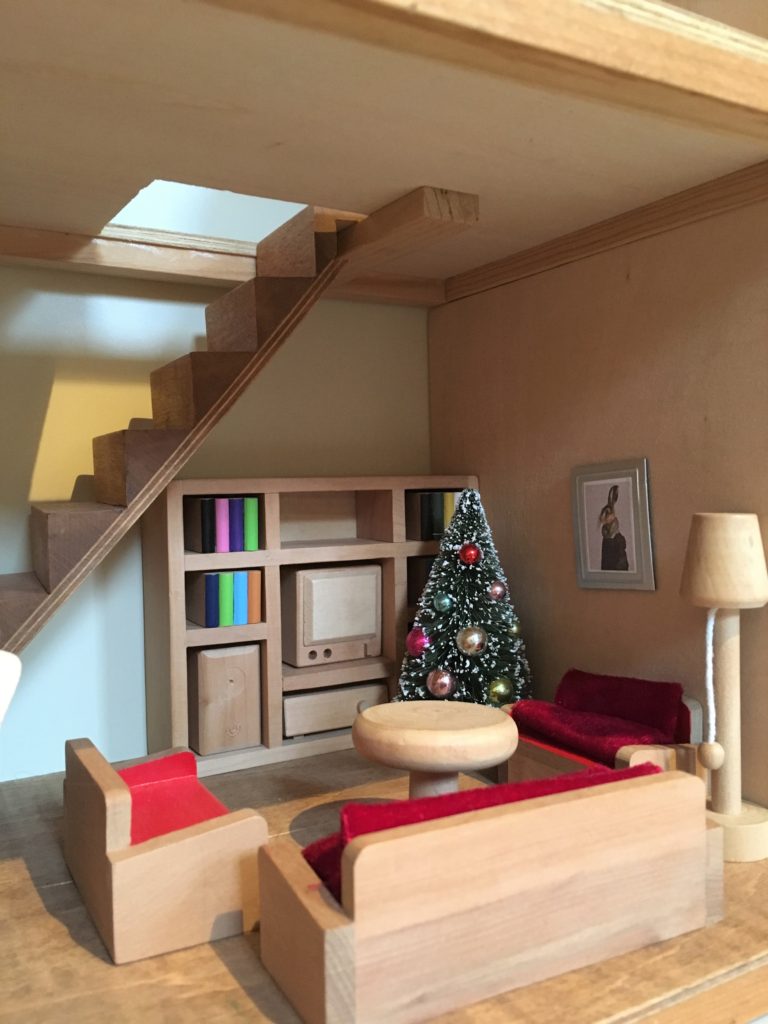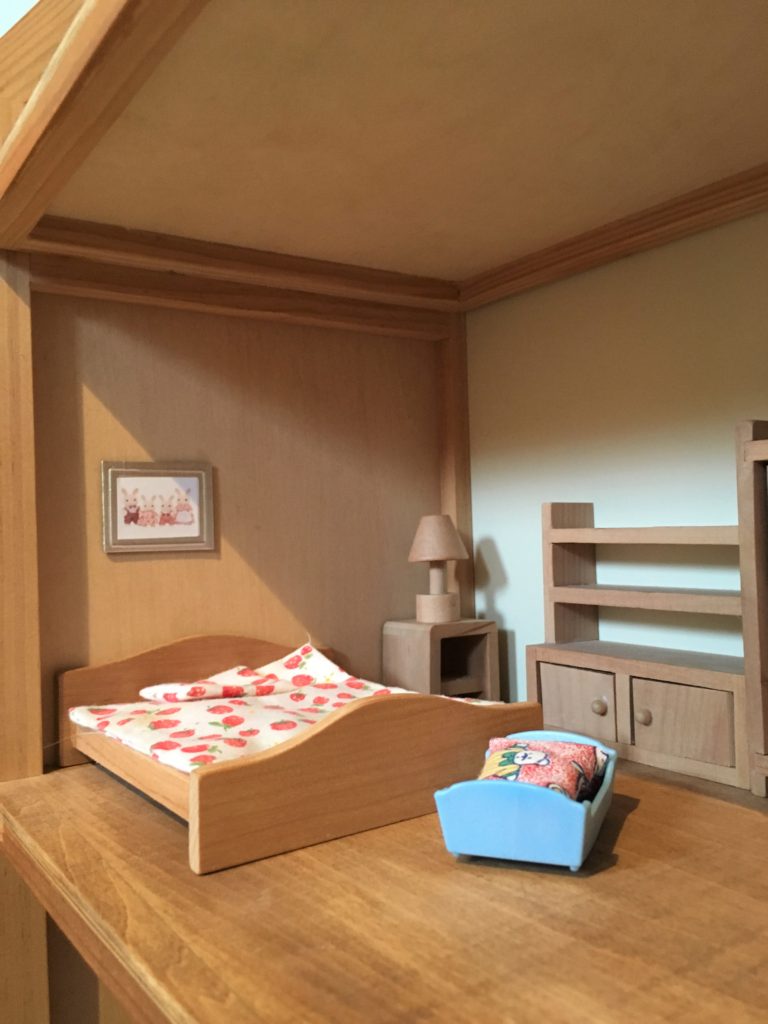 The girls' playroom has a canvas I made which says Play in Arabic on it so I decided to echo this in the Rabbit's  kids' playroom. I also echoed the mini Christmas tree.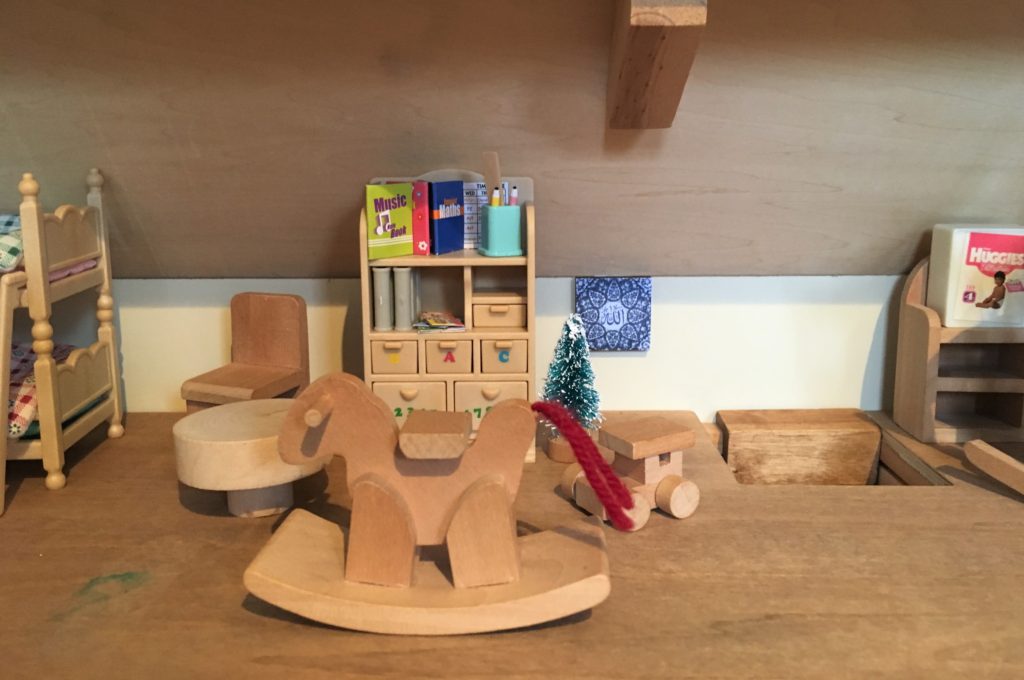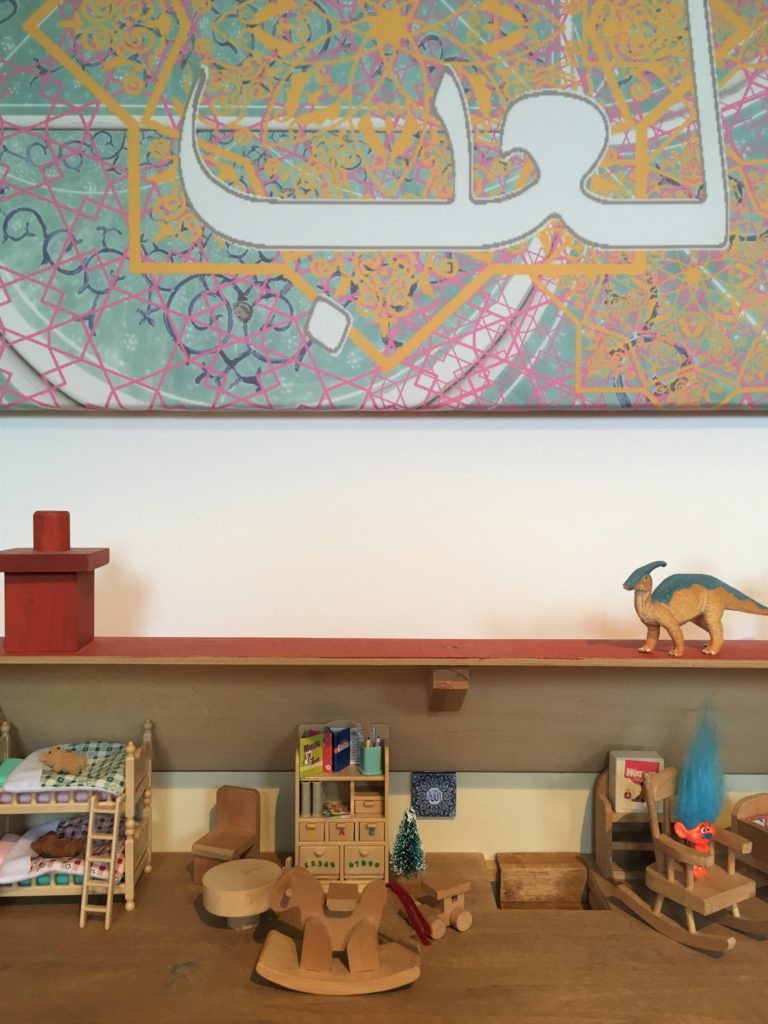 My girls are HUGE fans of Julia Donaldson books so when I found miniature ones on eBay, I couldn't resist and I'm so glad as they blew my daughters' minds.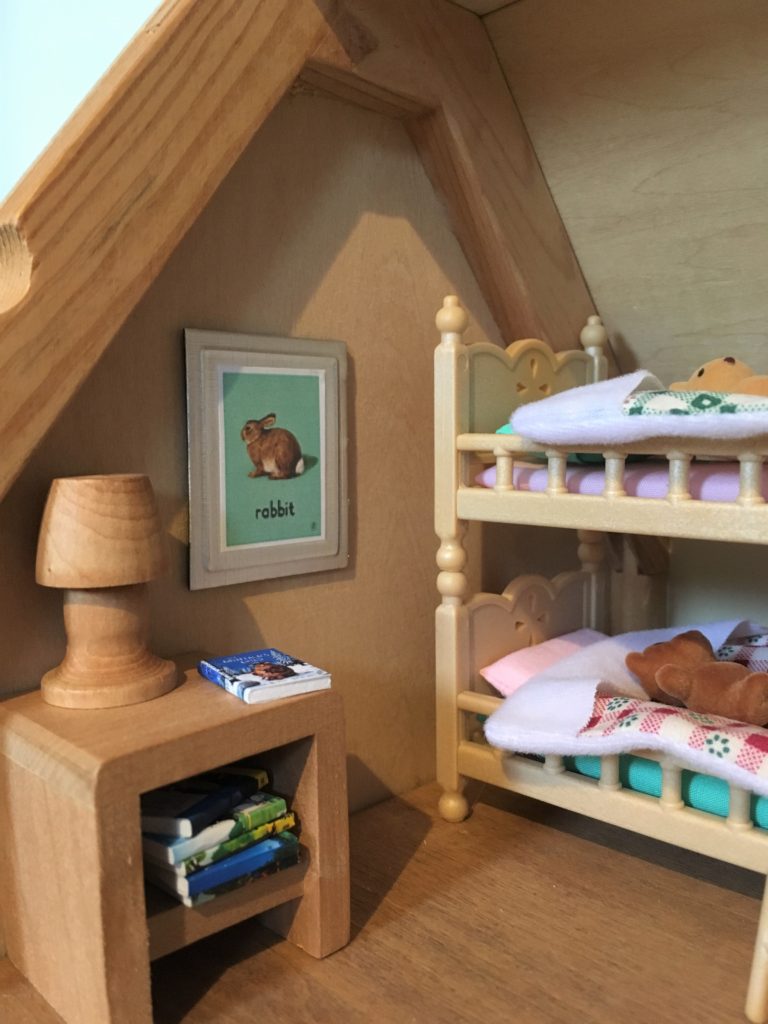 Hope you enjoyed the tour.
Happy making!