I got a lovely Christmas Eve surprise today: I discovered Søstrene Grene. They opened a new shop near my mum in November in the shopping destination Polygone Riviera, Nice, France. And it was hard to tear myself away but I did take some photos before leaving to share with you.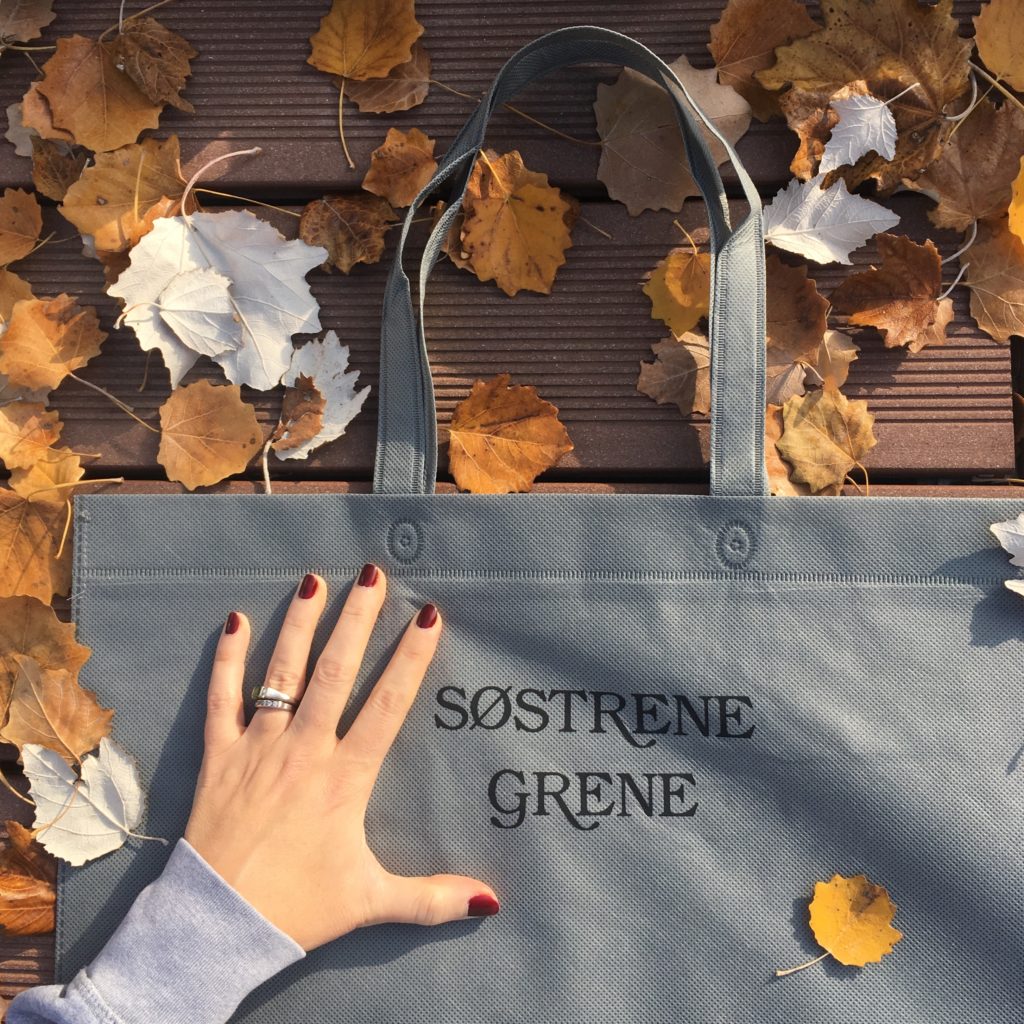 Søstrene Grene is a Danish shop started by sisters Anna and Clara Grene in 1973 with the aim of bringing 'beauty to everyday life'. It is all the hygge you could want with beautiful Nordic colours – you know those moody dark pastels – and all at affordable prices. As soon as I got home I did some research and it turns out Søstrene Grene does have shops in the UK (well 3 to be exact: Belfast, Nottingham and Chester) but it is still relatively unknown on UK shores. The brand has already enjoyed success at home in Denmark and across Europe in Spain, France, the Netherlands, Norway, Sweden and Ireland. You can't buy or order their items online and their stock is limited so if you happen to come by one of their shops, pop in and snap up anything you fall in love with!
If you read my blog, you'll know I have a thing for chairs well this one hit me right in the heart! I mean look at it and aren't those colours perfect!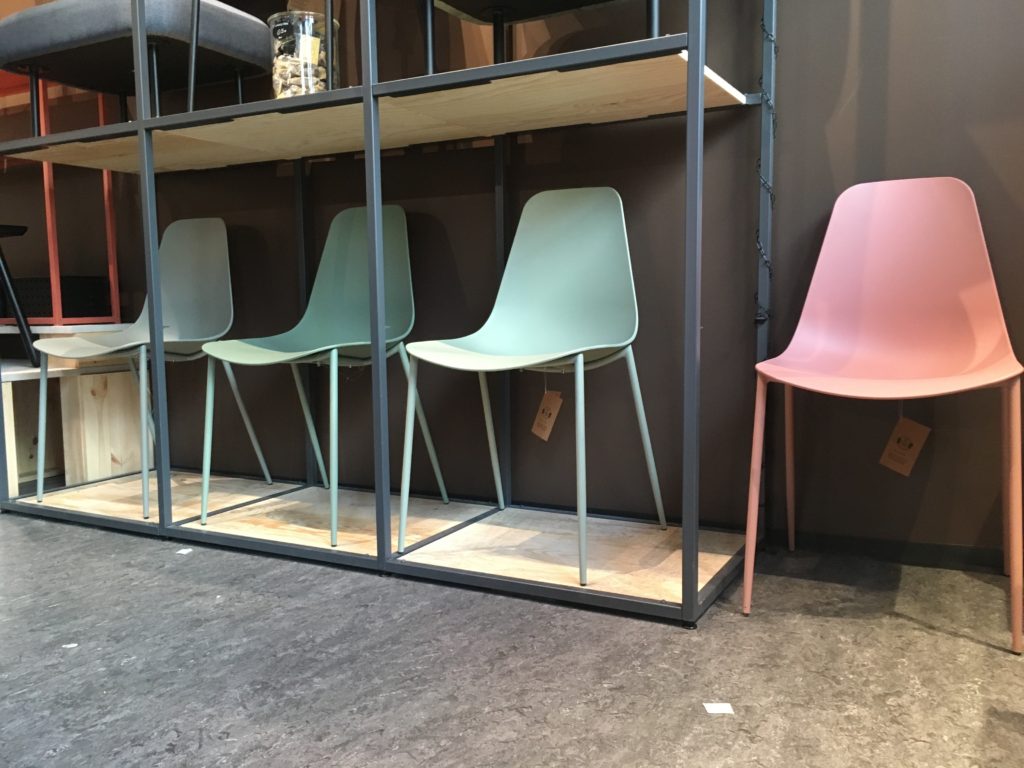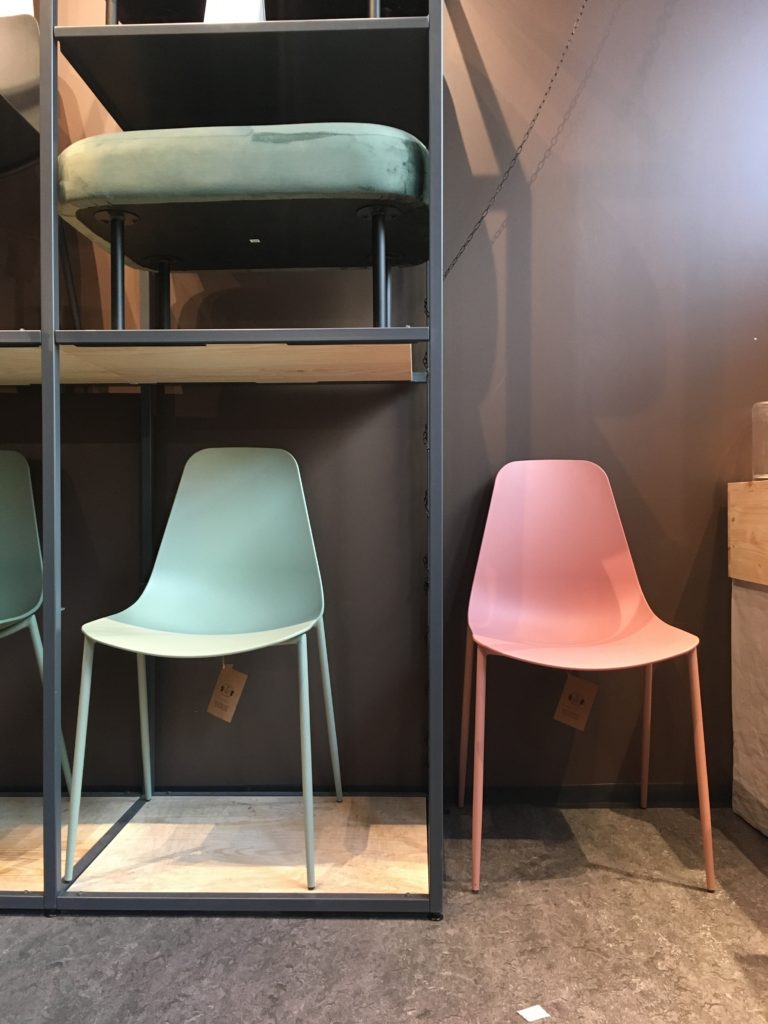 This chair is from their 2017 Autumn/Winter catalogue and has been available in shops since the end of September. It comes in 6 colours and cost £38.80!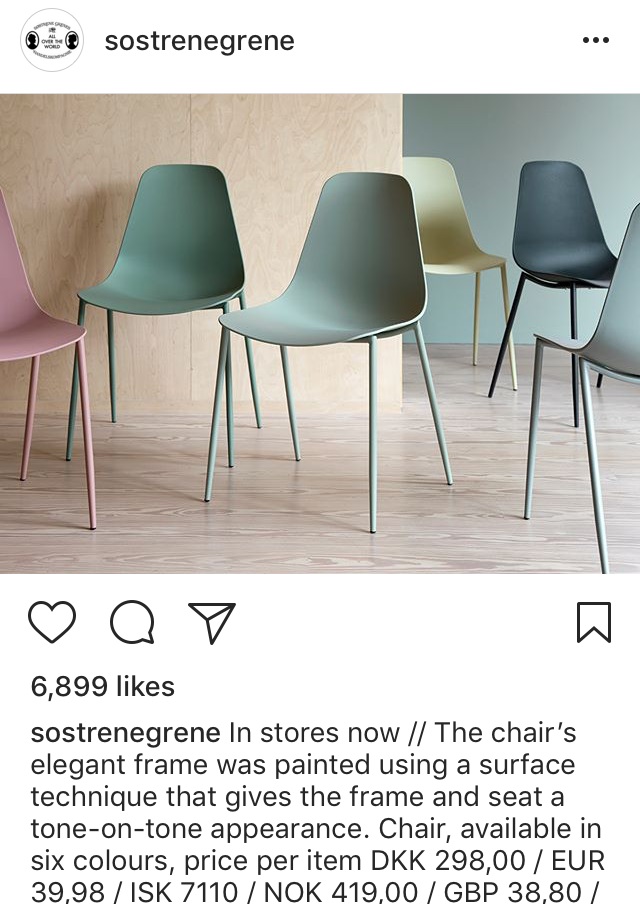 This is another photo from today featuring another beautiful chair and its matching velvet pouffe friend (shown here as a side table thanks to one of their trays).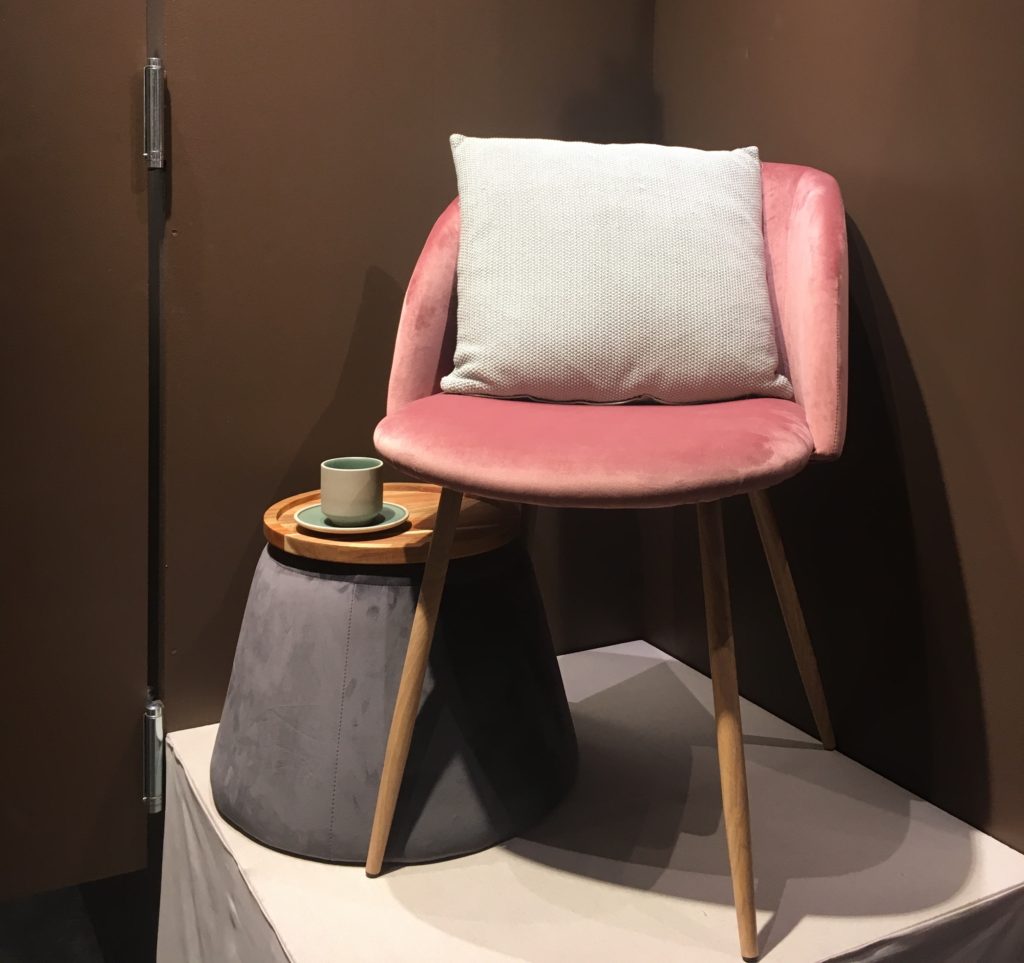 Because their colour palette remains the same across their ranges, it's really easy to mix and match the items.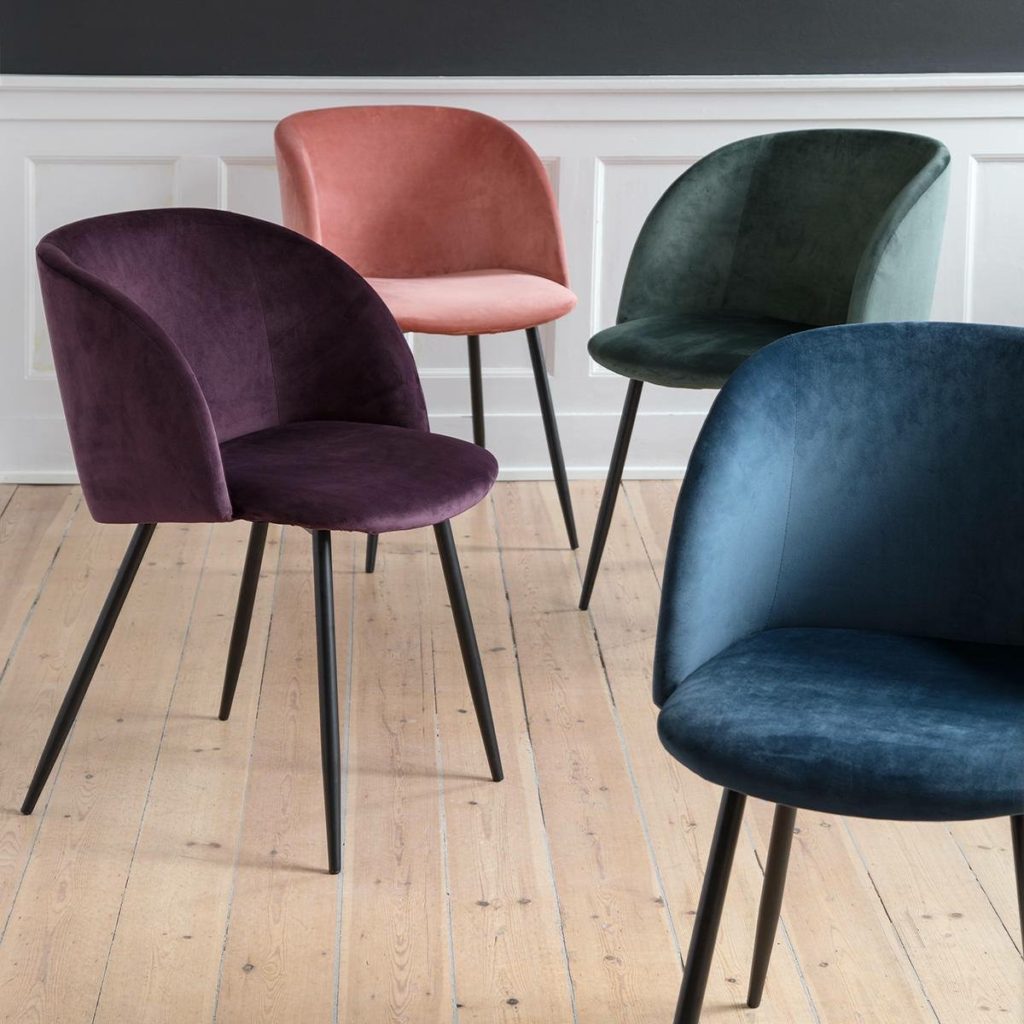 They have lovely shelving too.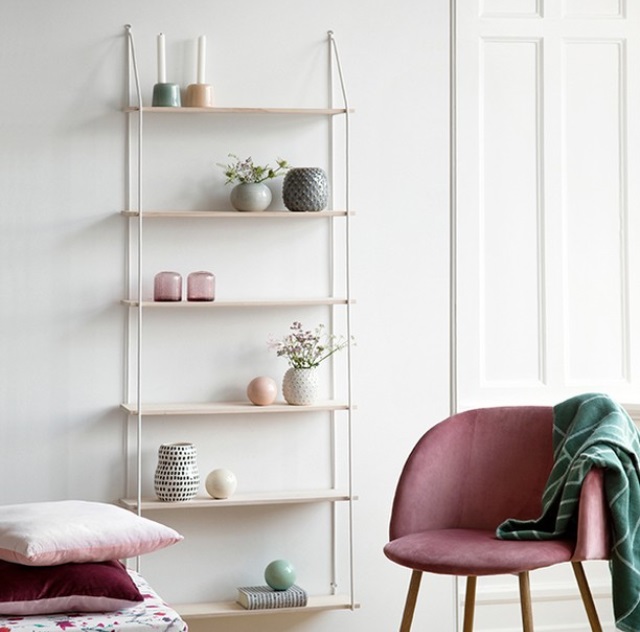 During my online research for this post, I came across these planters from their Spring/Summer catalogue. Gorgeous right? Sadly I didn't see any in the shop.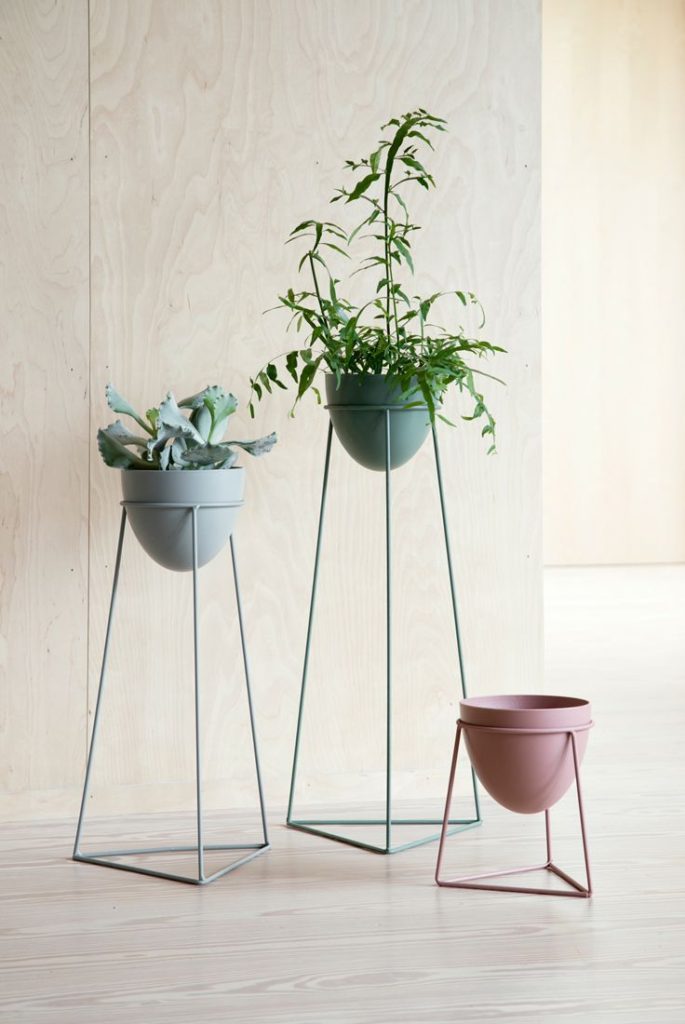 Their dreamy Nordic colours flow through their kid range too so you can do a colourful nursery or kids' bedroom without it looking like skittles have thrown up everywhere. Imagine against a backdrop of my favourite grey Dulux Night Jewels 5 with white furniture? Perfection.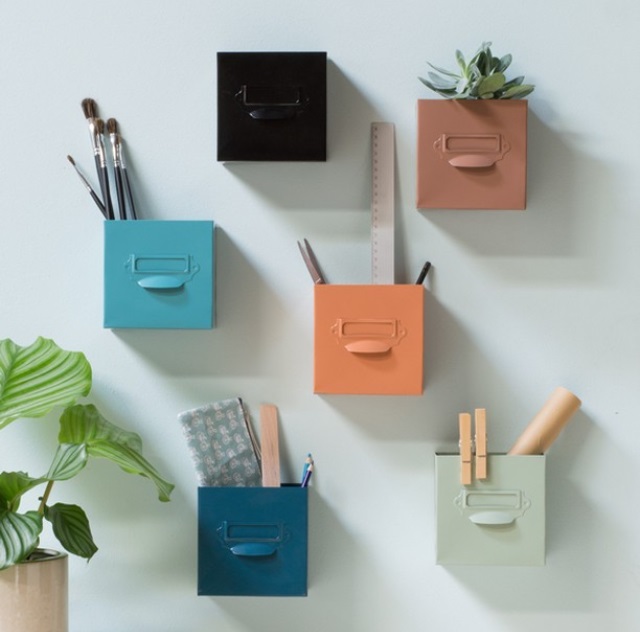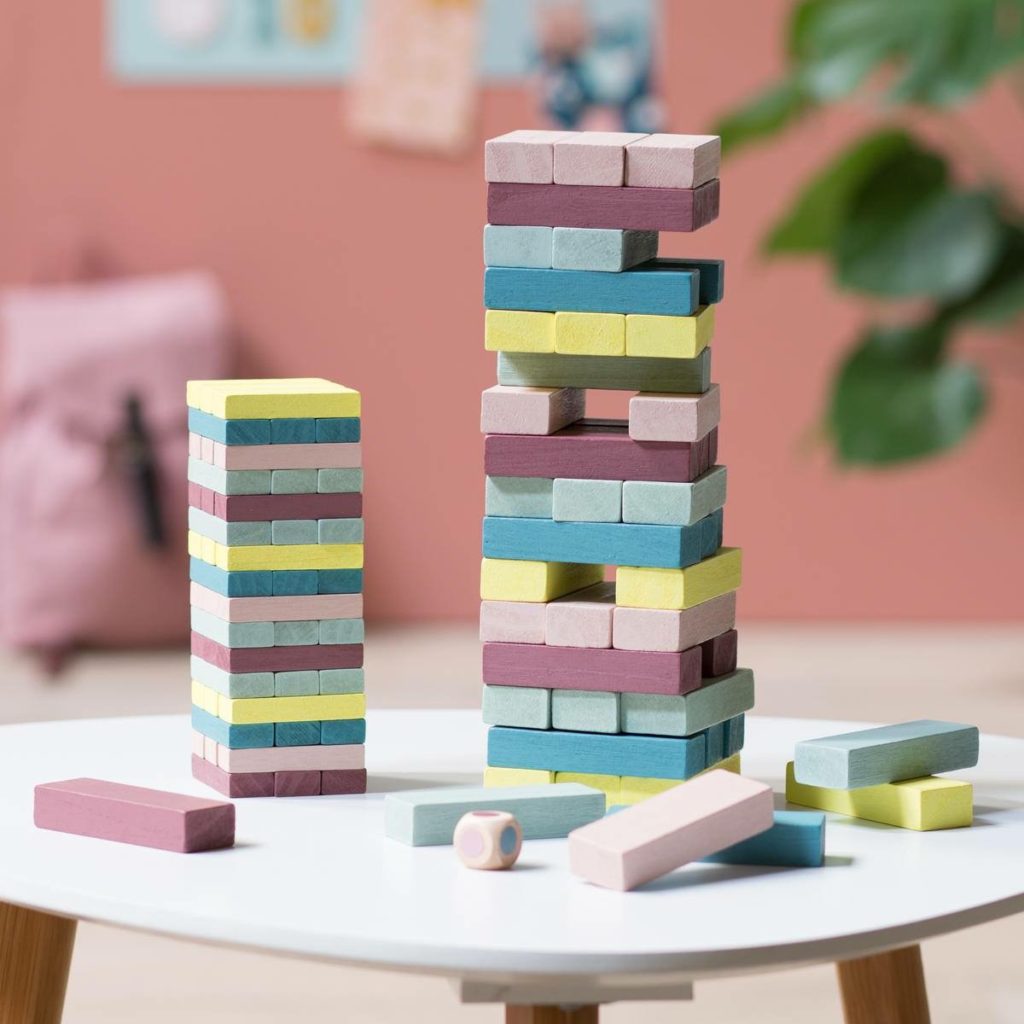 And even if you are after a pop of Pantone's colour of the year 2018 Ultra Violet, Søstrene Grene have got your back!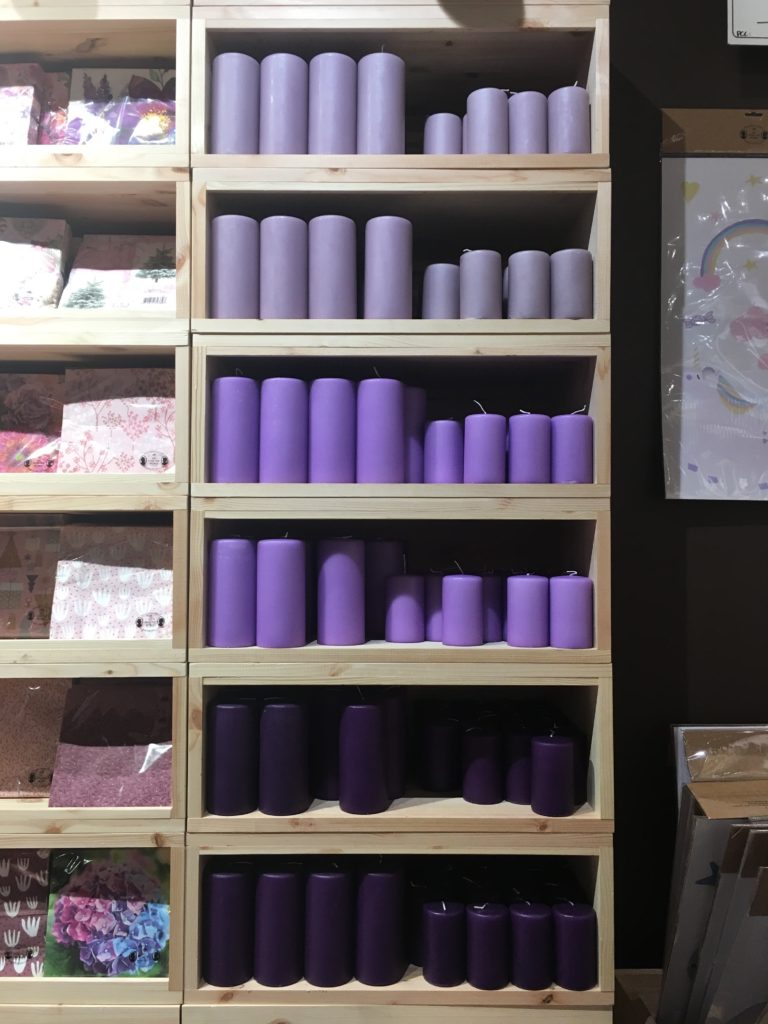 I hope you enjoyed this fan mail. For other fan mail posts please click here.
Happy decorating.
PS: not sponsored just inspired 😉