I grew up with a piano in the house and I really wanted my girls to too. But there always seemed to be something better to spend the money on. And then I saw this beauty on a free Facebook group and I feel in love with its shape. It had been well loved but then I like that quality in furniture. I did learn a lesson though: I said I would take it and asked my husband to go and pick it up. He laughed. Yup I had no idea that you need to get professional piano movers! So not quite free but still not bad for £100.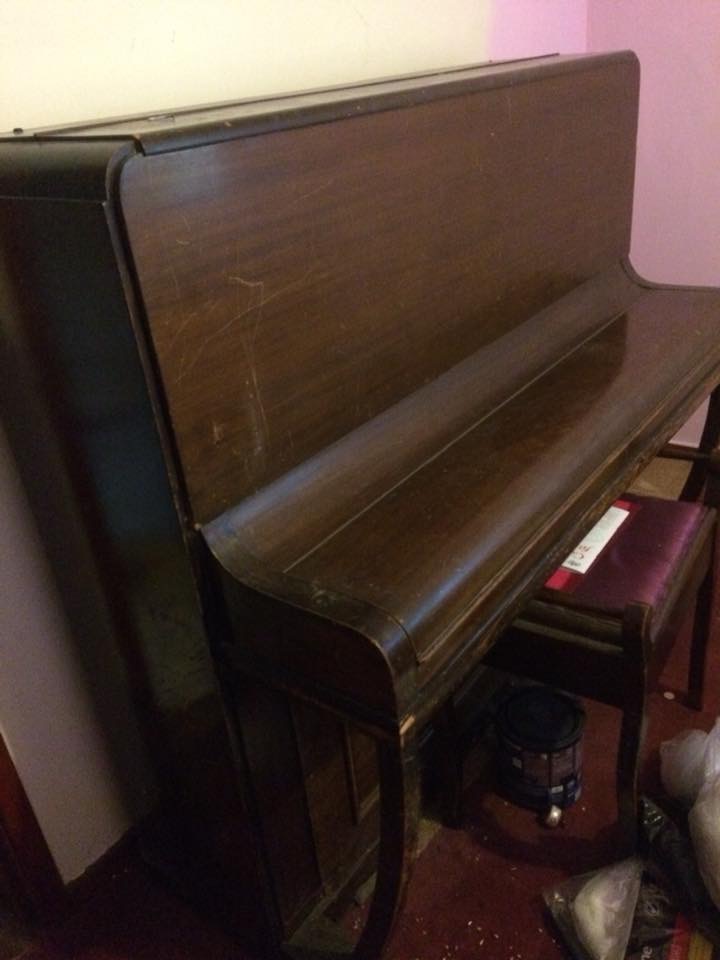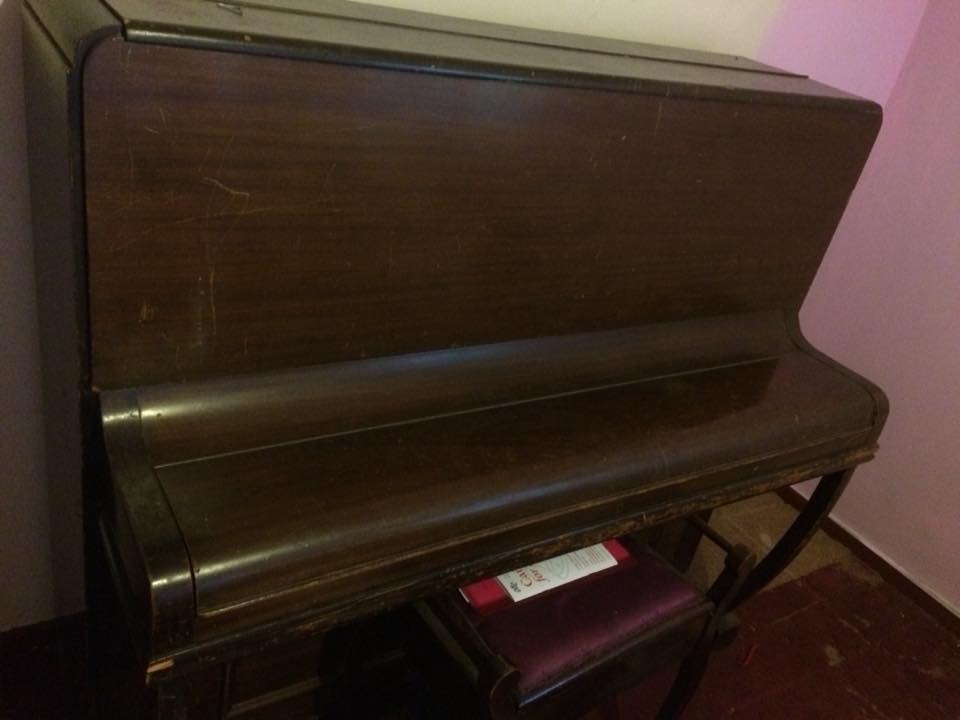 The piano and a new (to us but old) sideboard were my excuse to introduce some colour blocking into my sitting room. I picked a Dulux 19YR 14/629 for the red which goes well with the Dulux European White already on the walls and pulls together the rest of the elements in the room. I got both Dulux colours mixed up in Eggshell at the Dulux centre.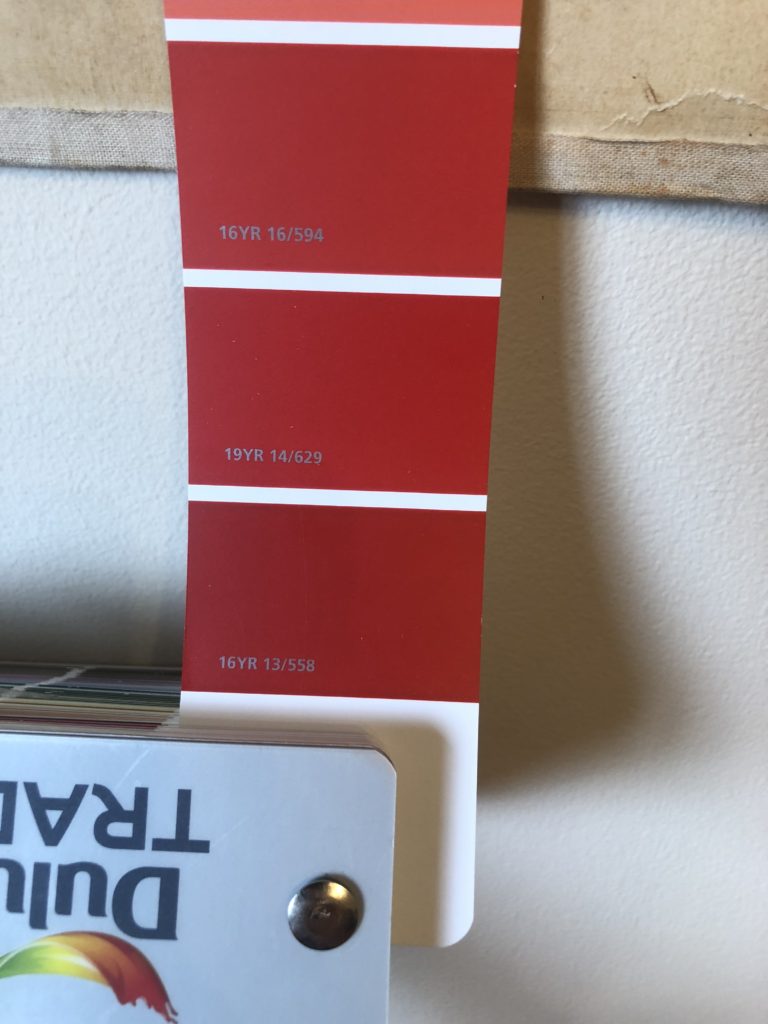 First job was to get some cardboard under the ends of the piano so I could paint it in situ. Then a sand. I also filled the big knocks. If you don't want to sand you can use Chalk paint but then you would need to wax after.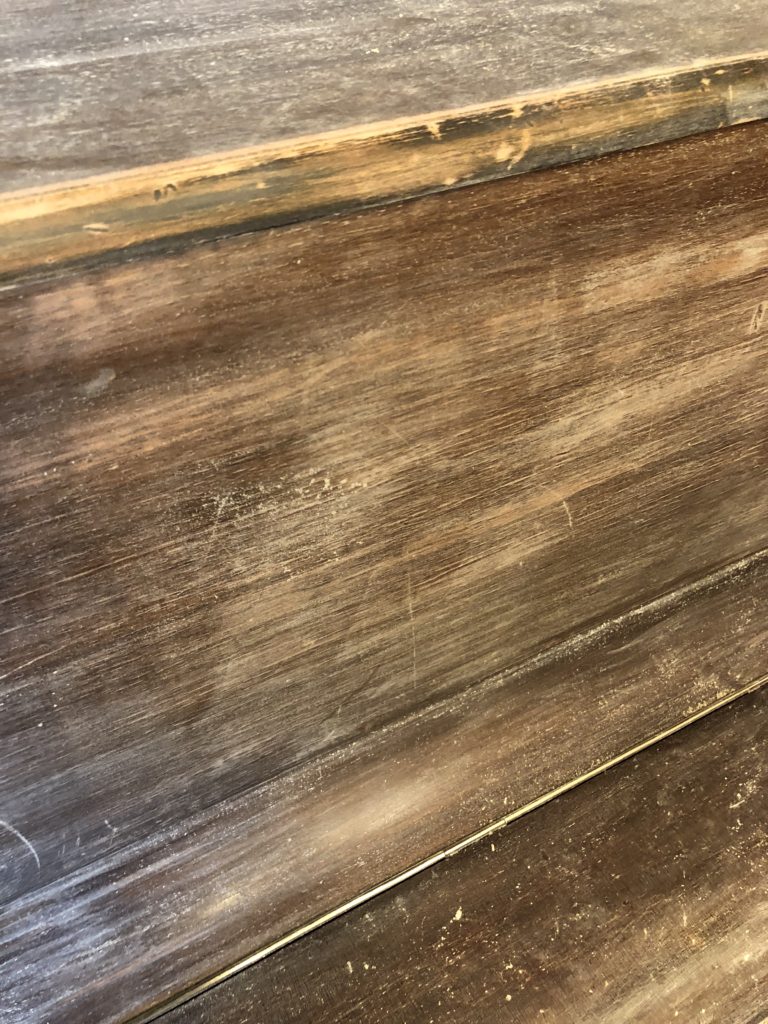 The piano is colour blocked to match the walls. It shows off it's beautiful shape but it also then blends into the walls. I really recommend the green FrogTape an essential partner for colour blocking. You can see piles of it on the floor in these mid paint photos. I probably should have primed the piano to reduce the number of coats but I think I would have still ended up doing 3 coats. As you can see the sideboard also got some colour blocking.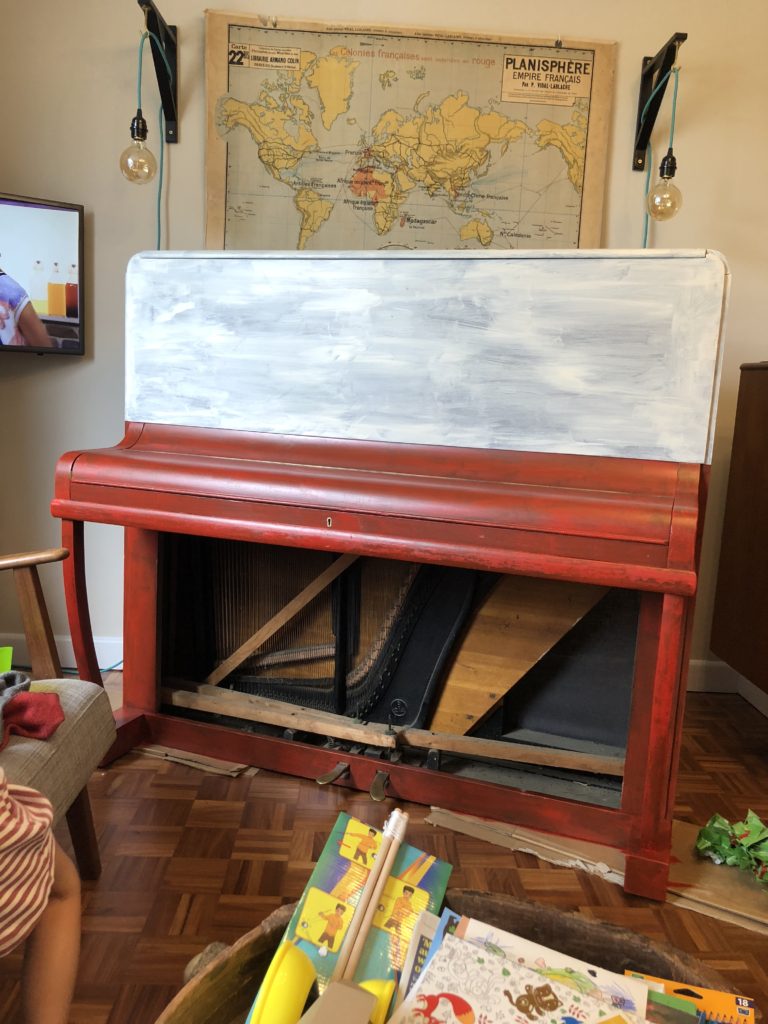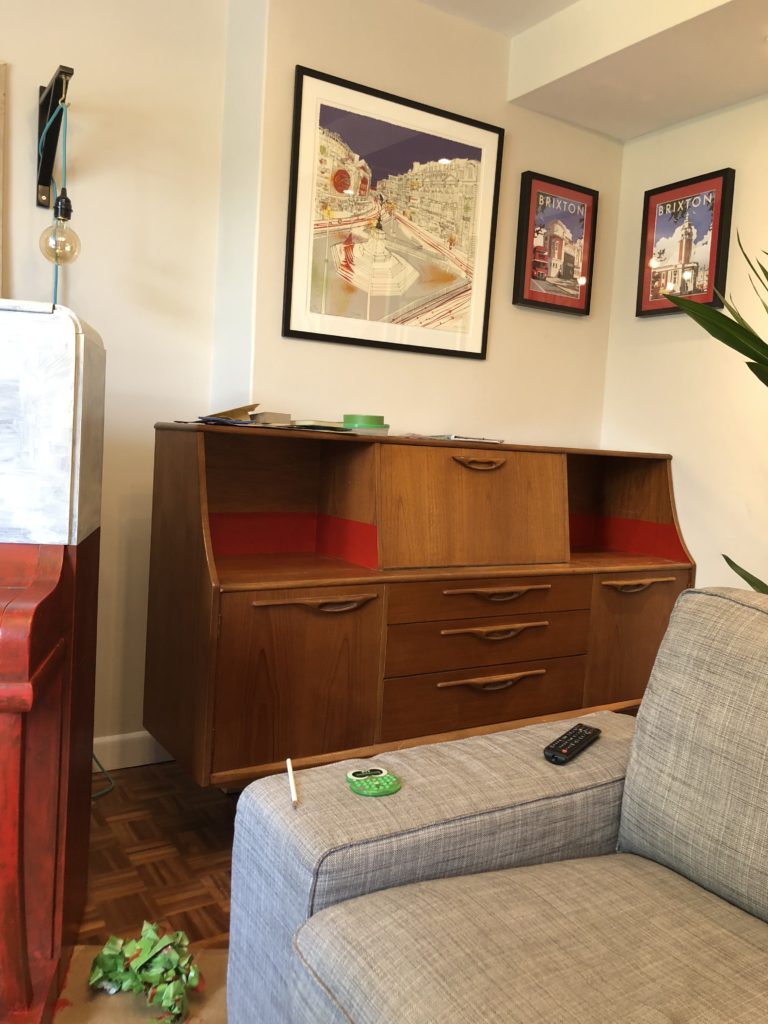 Et voilà! The finished piano in the finished room. You can see the room in full here.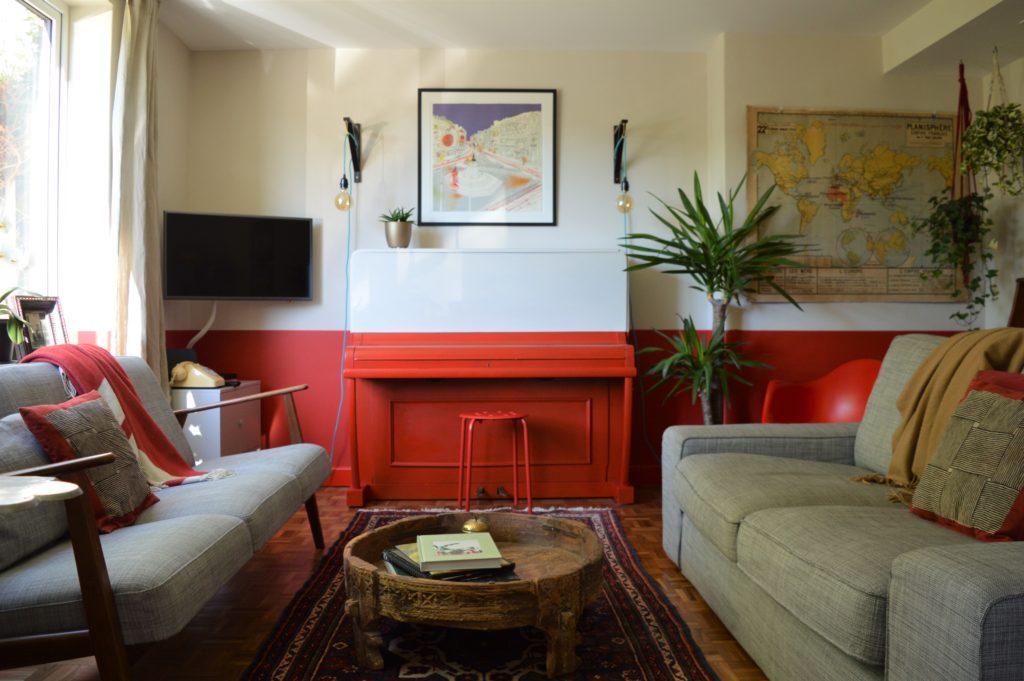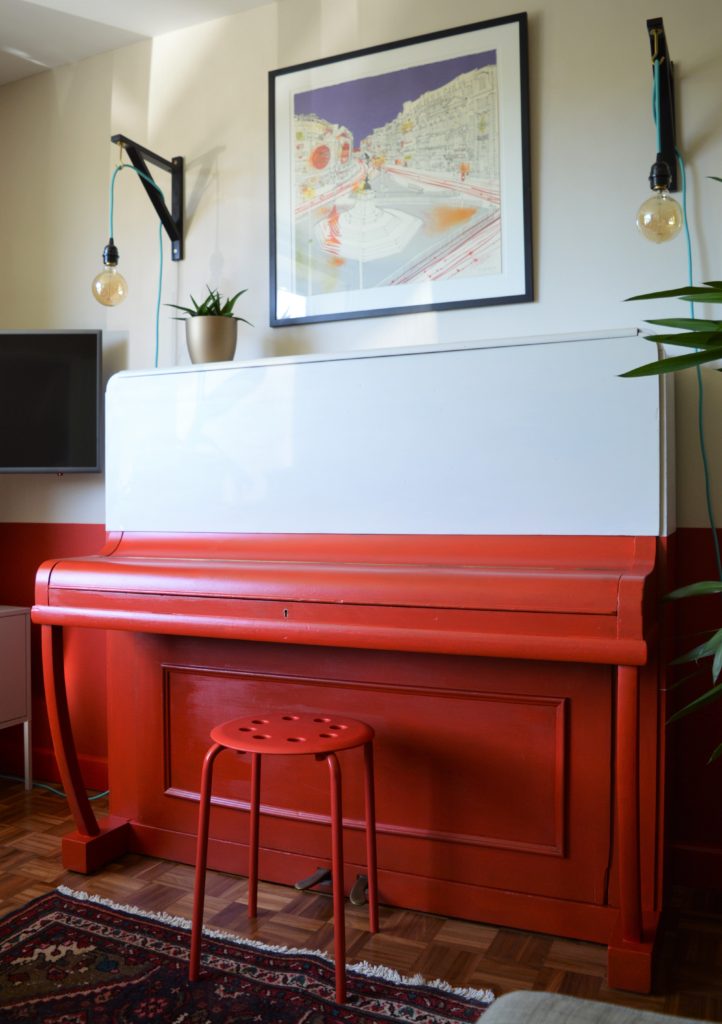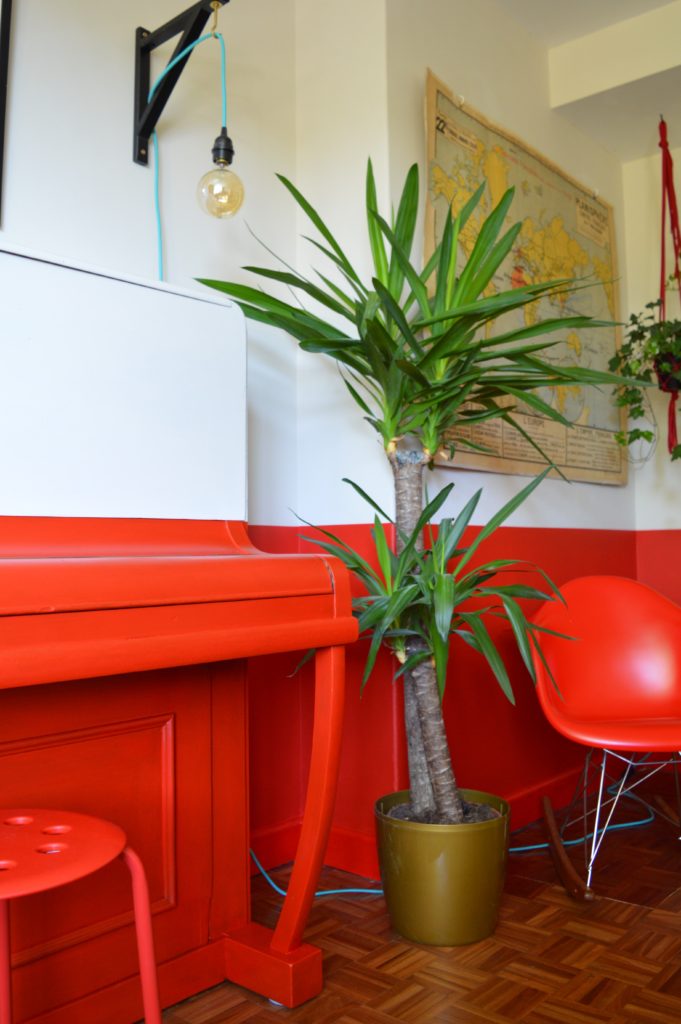 Pin this image to Pinterest to find this post later.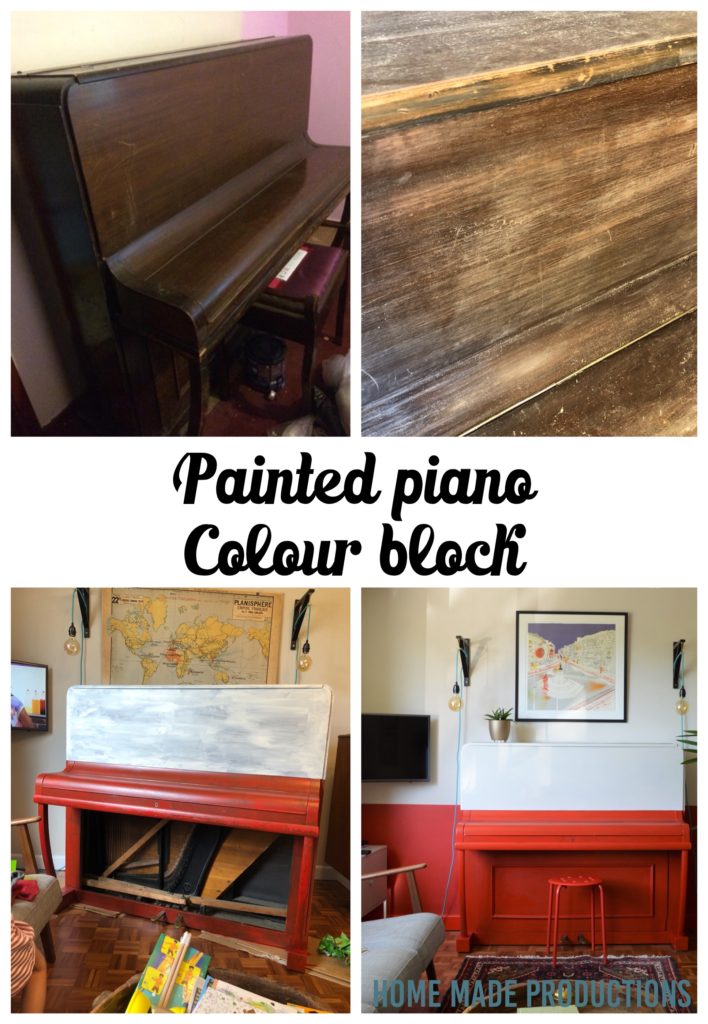 Please comment below if you have any questions and please share your inspired home made productions on social media with the tag #homemadeproductions
Happy making!