As promised in my No36 house post, here are more photos of the girls' shared woodland bedroom. I had great fun decorating this room: on the beautiful grey base, the black and red work really well along with some traditional woodland objects – like the toadstool.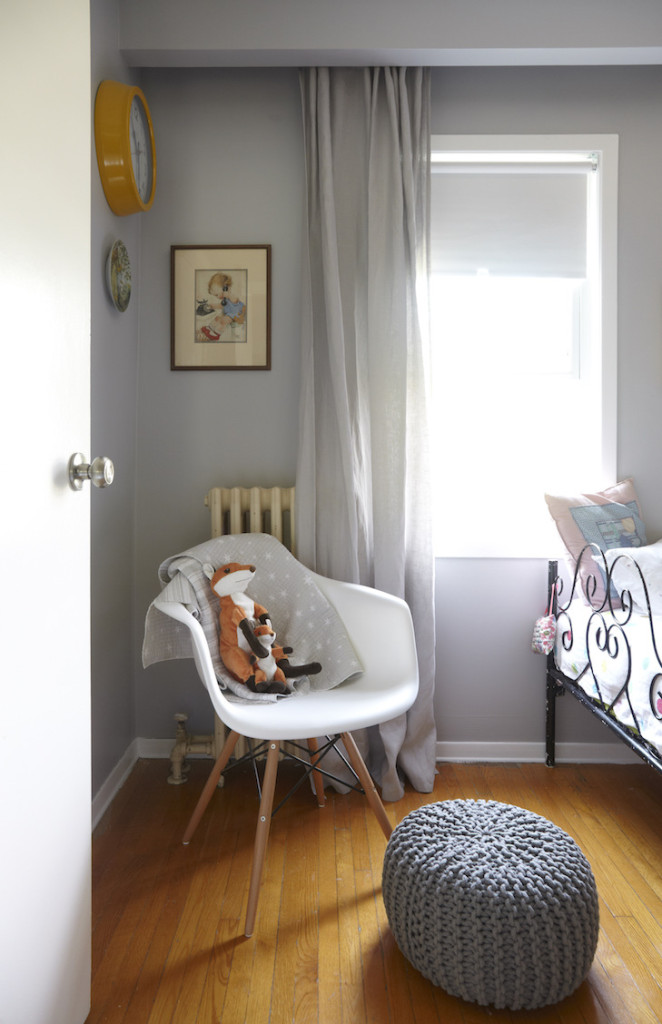 I think it's important to have a mix in any room of sentimental objects – which stay the course of time – and some more décor focused objects. The Mabel Lucie Attwell print (on the right) was given to me as a Christening present from my granny.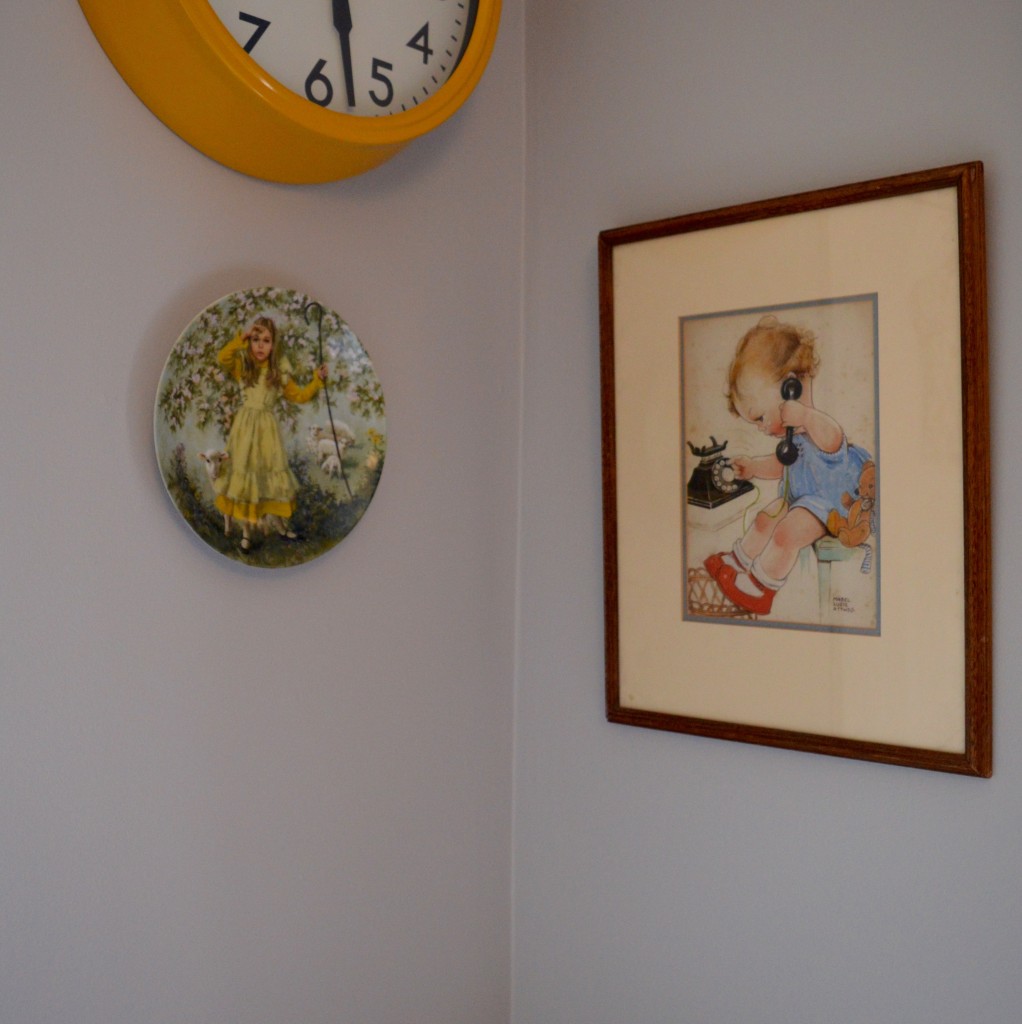 My eldest daughter has the bed I had as a child. I painted it black when I was a teenager. I was delighted to find the black cot at Ikea in Canada.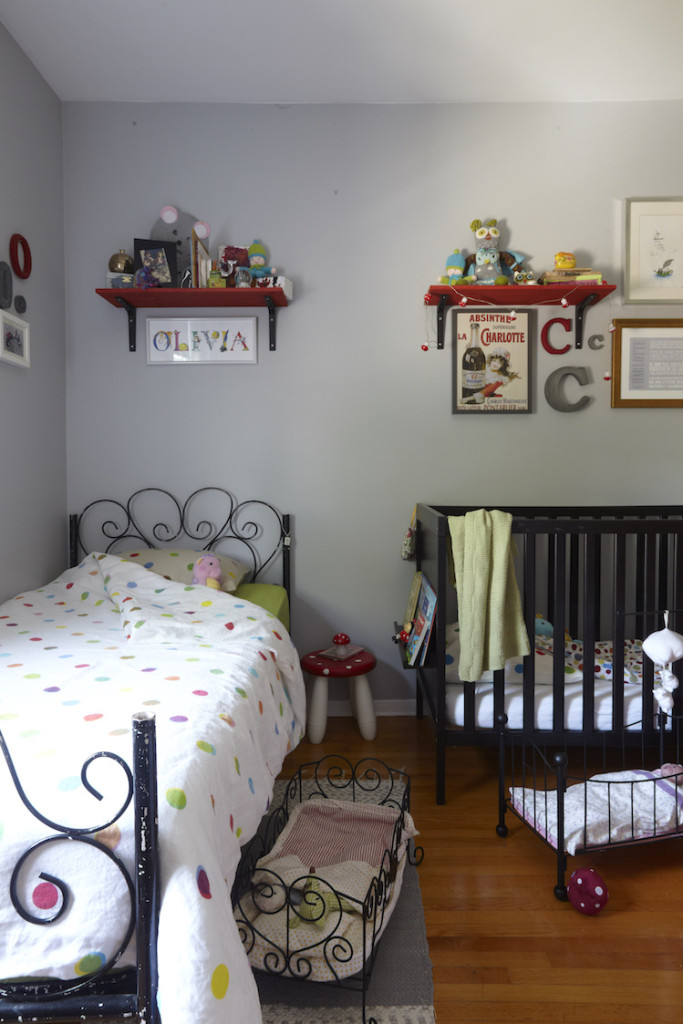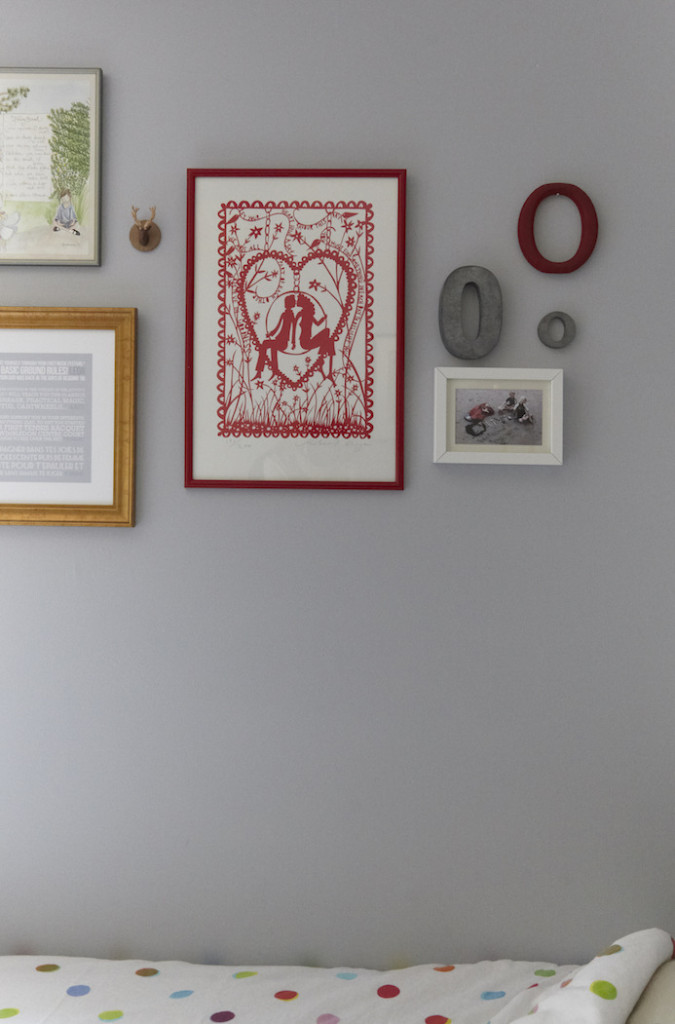 Organisation is key in a family house. And I believe that useful should also be beautiful.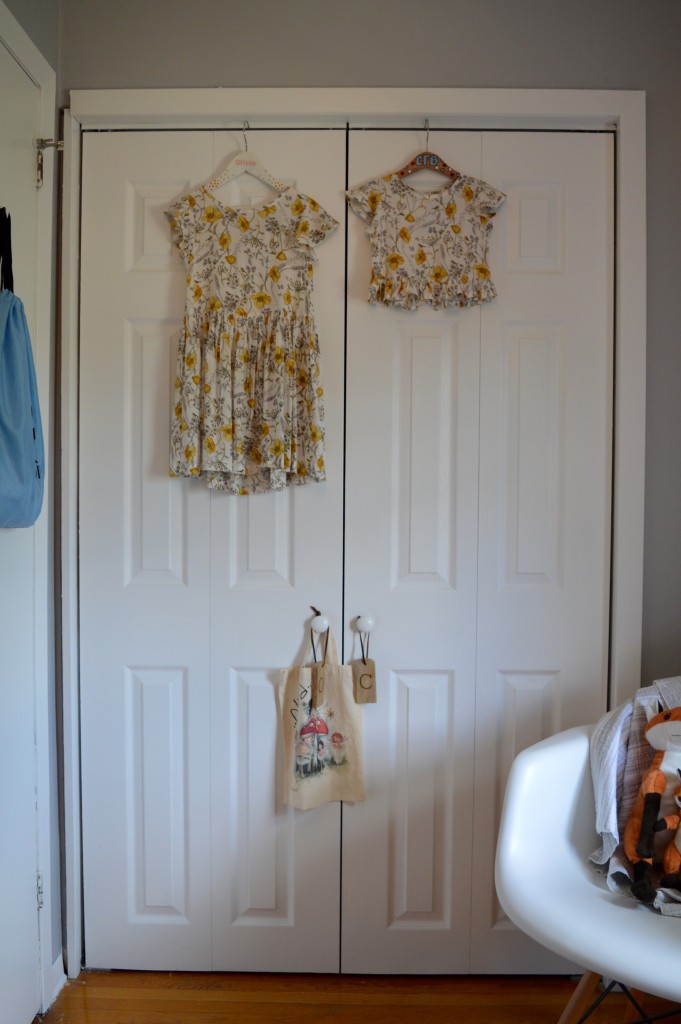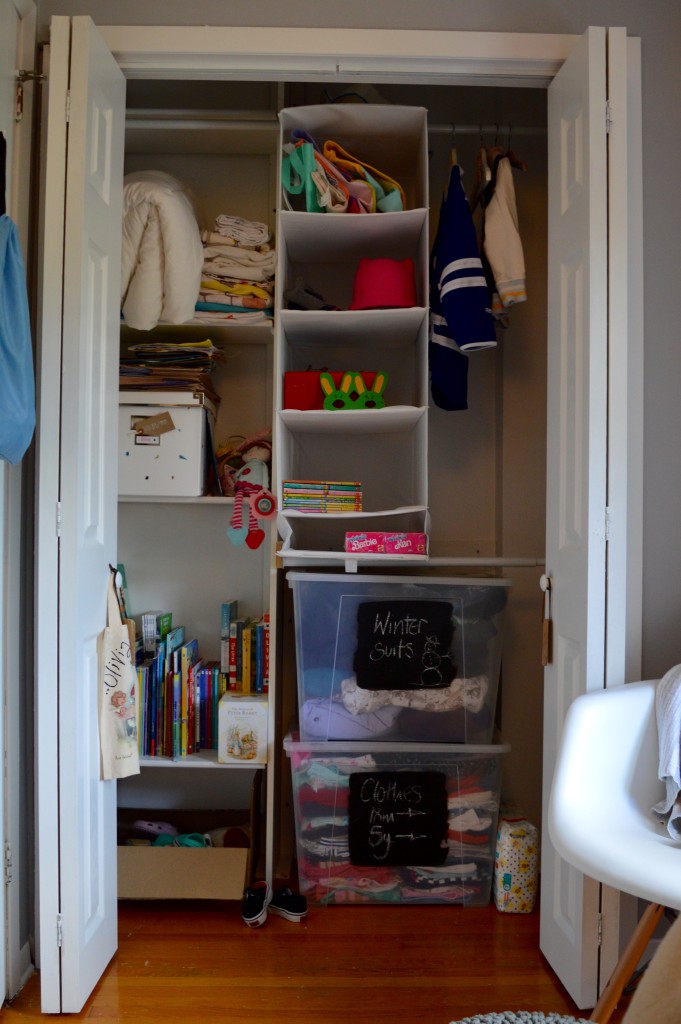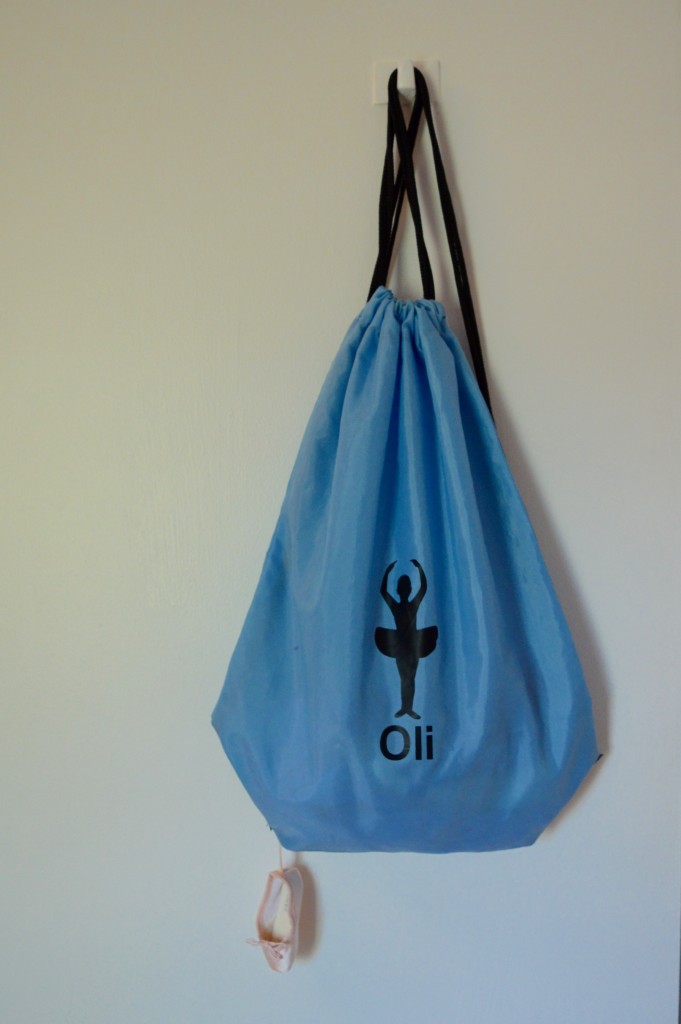 The framed poem is a French poem called 'Un Sourire', one of the French au-pairs we had as children gave it to me.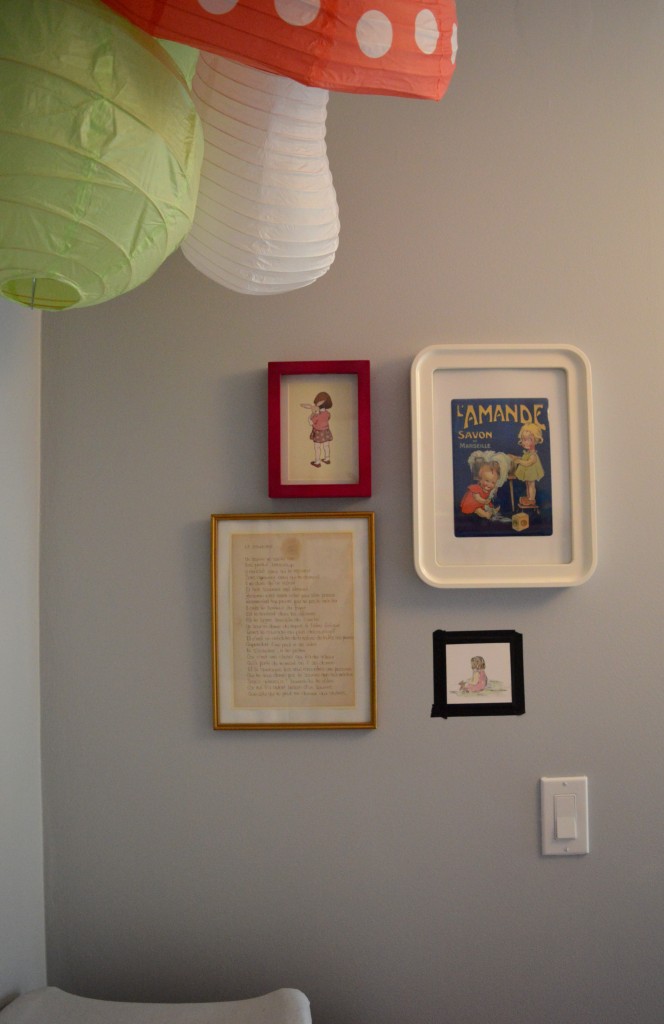 The bedroom is very cosy – designer term for small – so I came up with a practical space saver: I added an Ikea Picture ledge as a book ledge to the cot.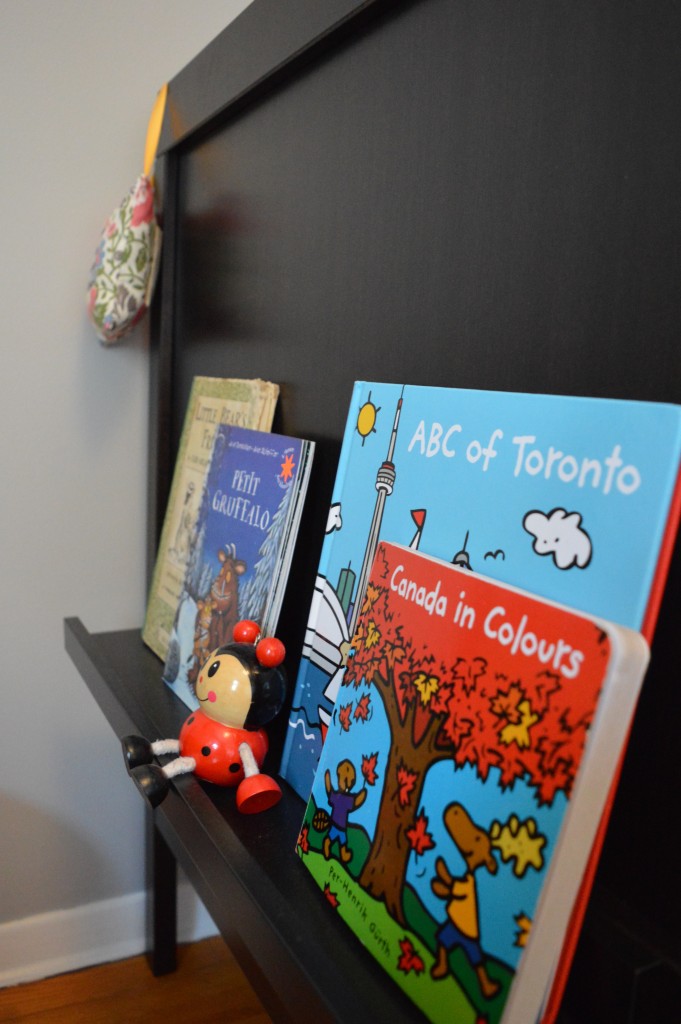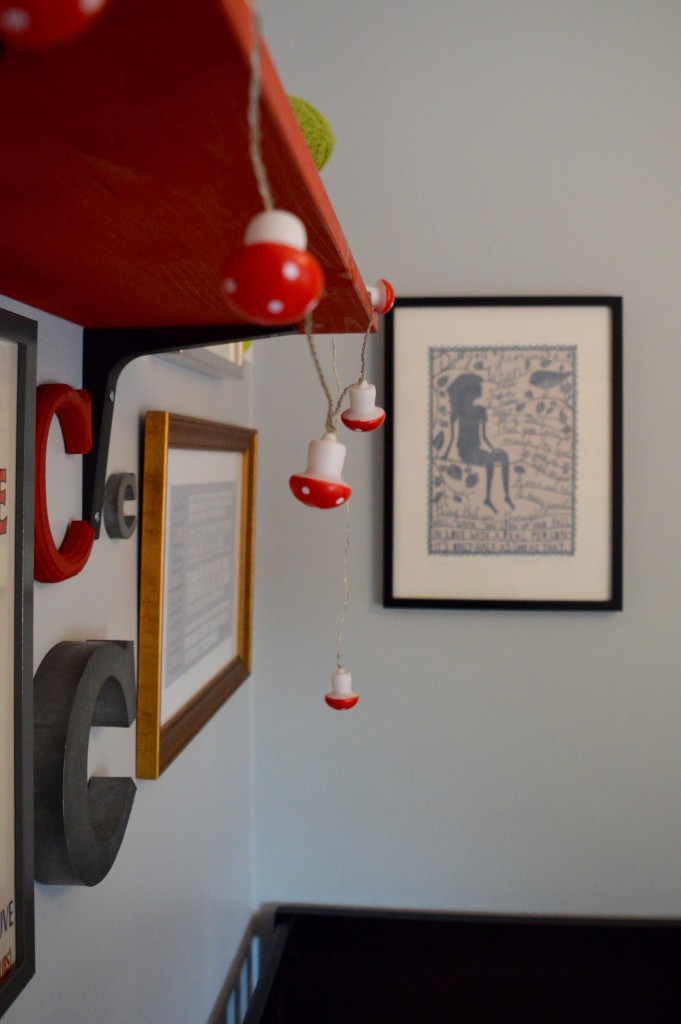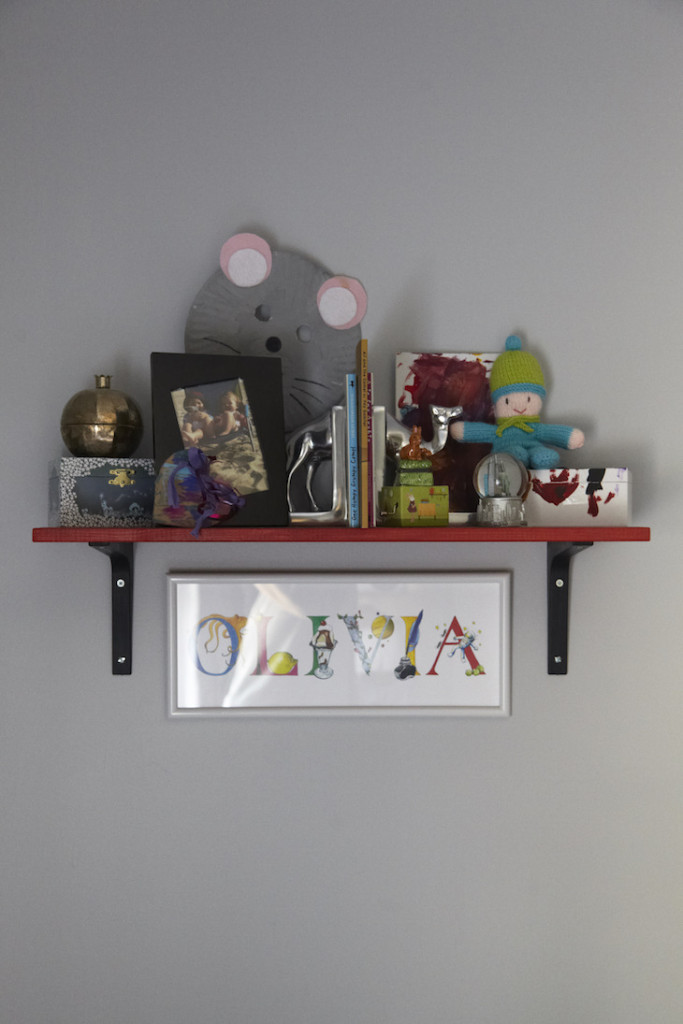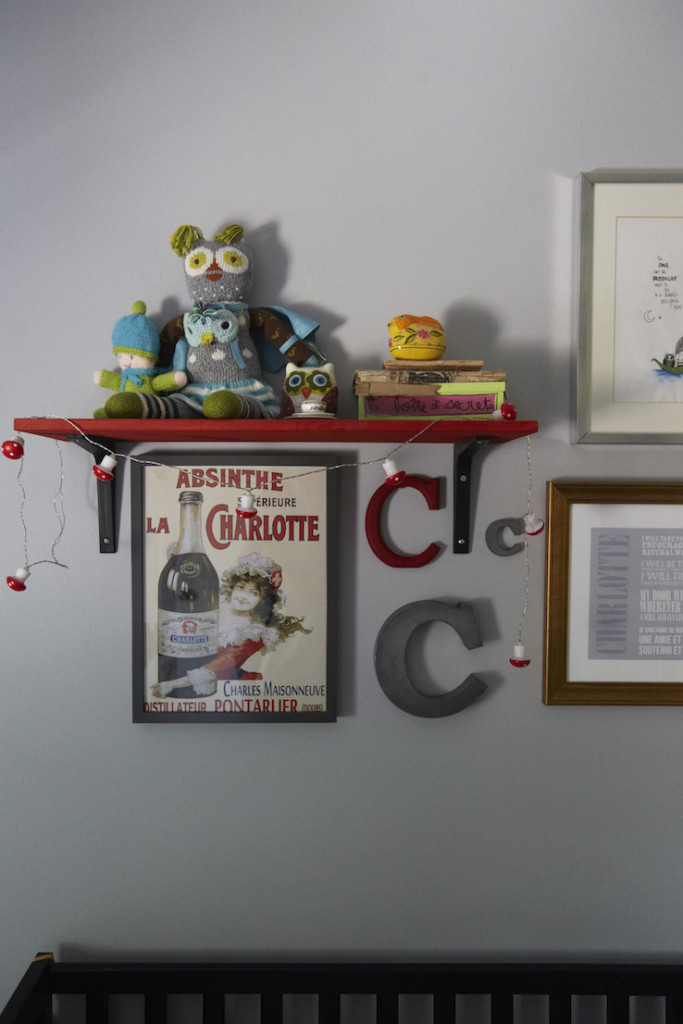 I love these paper lamp shades. They are attached to the ceiling with fishing wire. I think it's great not to forget ceilings in kids' rooms as they definitely look up more than adults and it's good to have something above – and out of reach of – a changing table. And on the subject of changing tables… I wouldn't go as far as saying that I hate changing tables but I don't understand why you would get a piece of furniture which will last you 2 years max when there are so many amazing alternatives out there, which you can carry on using as baby grows up. You can check out some non traditional changing tables on my Facebook page.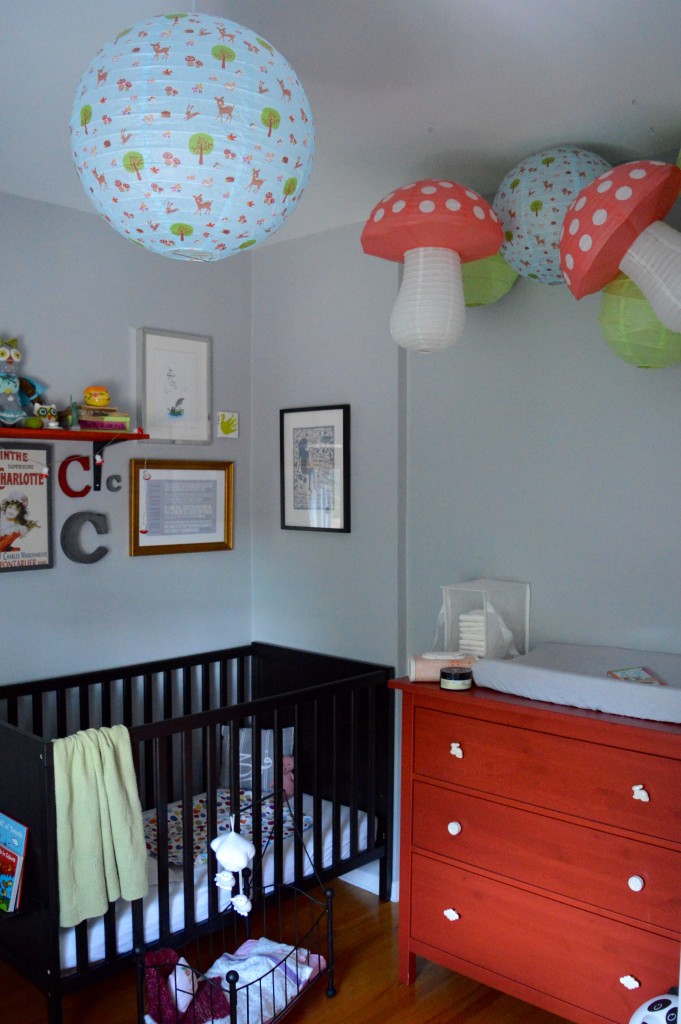 Having two daughters, I knew my girls would probably have a doll. I decided that this didn't have to mean that their rooms would have to have pink plastic doll accessories in them. I got both my girls pre-loved Baby Annabells with pre-loved metal doll beds which I spray painted black to match their beds. My mother-in-law kindly made the bedding and my mum turned a baby grow from when they were tiny into little doll cushions.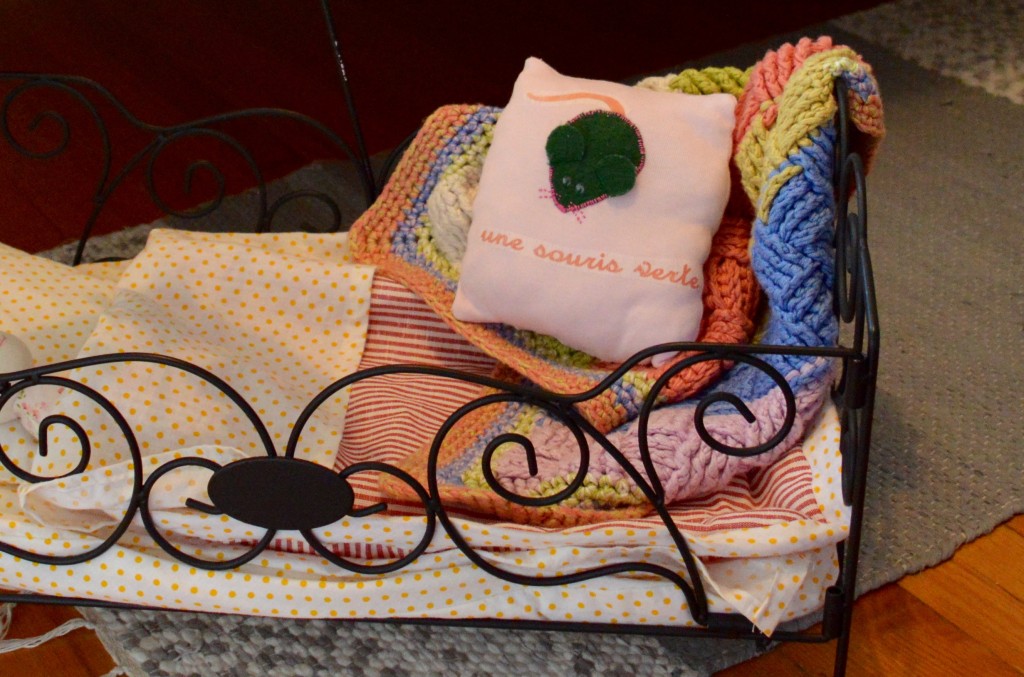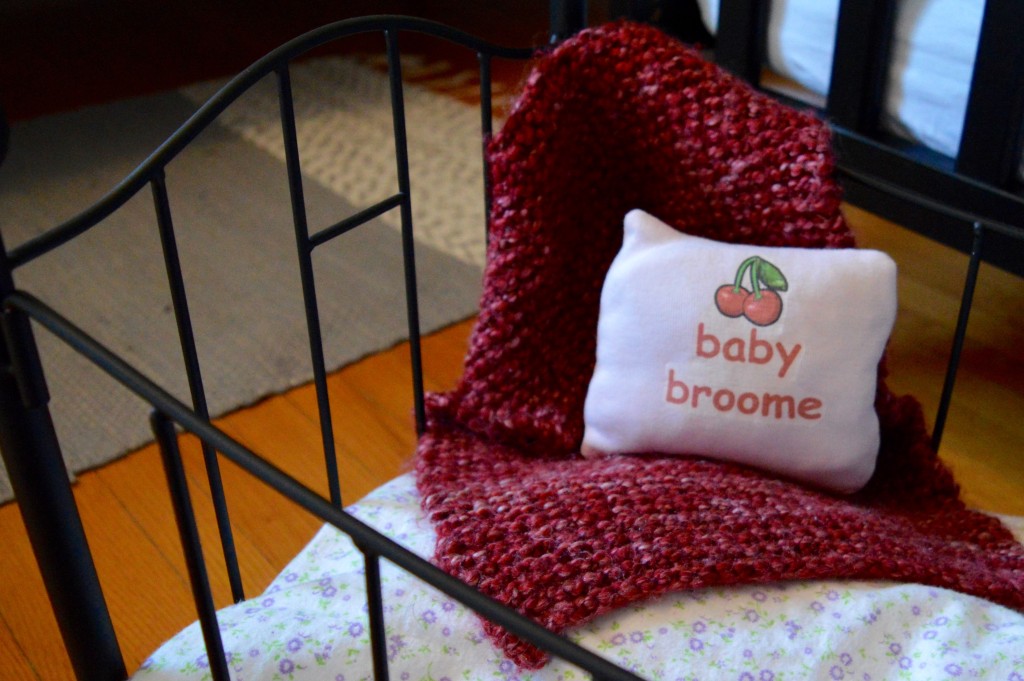 I hope you're inspired!