My love of interior design is definitely inherited from my mother. By the time I met my husband, I had lived at 21 different addresses split between England and France, and 12 of those were before I'd left home (since we've added 7 addresses to that, split between the UAE, Canada and England!). Each of those 12 childhood homes were re-designed in some way by my mum and instilled in me a love of interior design.
I grew up knowing names like Farrow & Ball, Osborne and Little, and Annie Sloan. Of course I – like most young adults in search of their own identity – have since explored my own design heroes but I am appreciating the classics more and more as I grow older. When we moved to Oxford nearly 2 years ago, the name Annie Sloan kept popping up. For those of you who don't know, Oxford is Annie Sloan's headquarters: where she lives, where her flagship shop is and now where she makes her paint (as she recently brought the manufacturing of her paint back in house to maintain quality control).
Here's an extract of Annie's story: "She had three young boys under 7 at the time, so she had little time to decorate. She wanted a fast turn around – paint in the morning, then wax and put it back in position by the afternoon. What's more, she wanted to develop a paint that could go on more or less anything – old and new wood, metal, plastic, cement, bricks, etc. – all with no priming, no sanding, no preparation needed." As a craft-oholic mum of two girls under 6 surely this paint was meant for me. But in my childhood memory of Annie Sloan chalk paints, I remember old fashioned colours and mainly decorative furniture. Not my taste. So I dug a little deeper and of course, like most creative products you can use them to create a multitude of results… not just ornate ones!     
To make my point, here's a photo from Annie Sloan's Facebook page. Completely in my design comfort zone – mid-century chairs – and beautiful.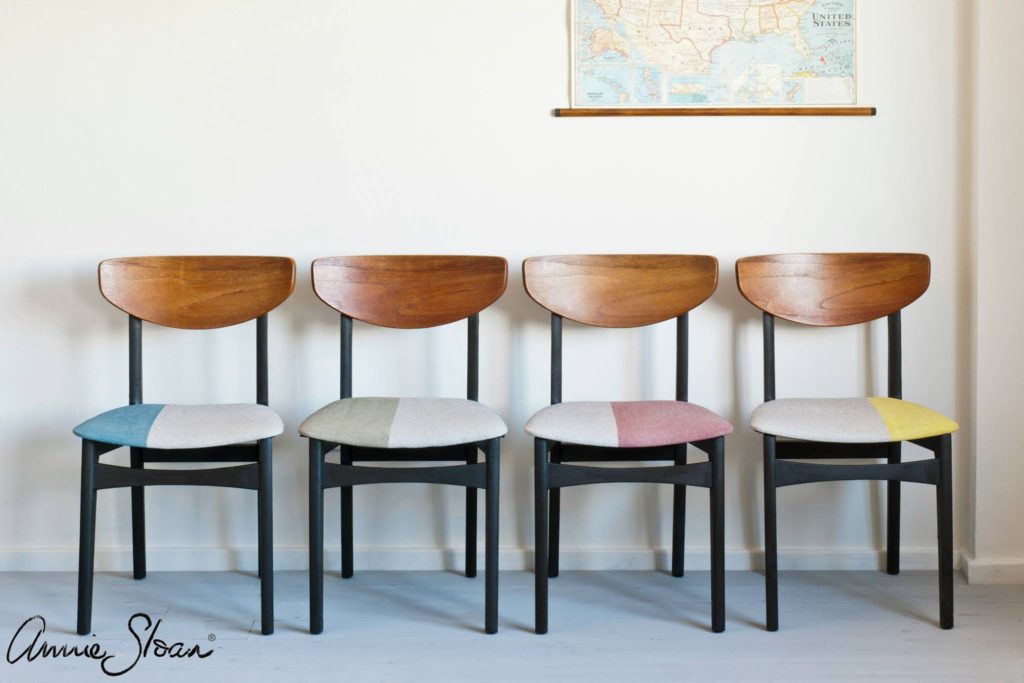 Below is another example. This jungle themed nursery beautifully painted by Lara of FullHouse Designs (based on the Sunshine Coast in Australia) shows how modern the Annie Sloan paints can be. And how perfect that you can paint a cot with them! No prepping and completely non toxic.
Colour info: The crib has been painted in Barcelona Orange and that green wardrobe is a mix of Amsterdam Green, Florence and Antibes Green. The tassel is dyed in Antibes Green.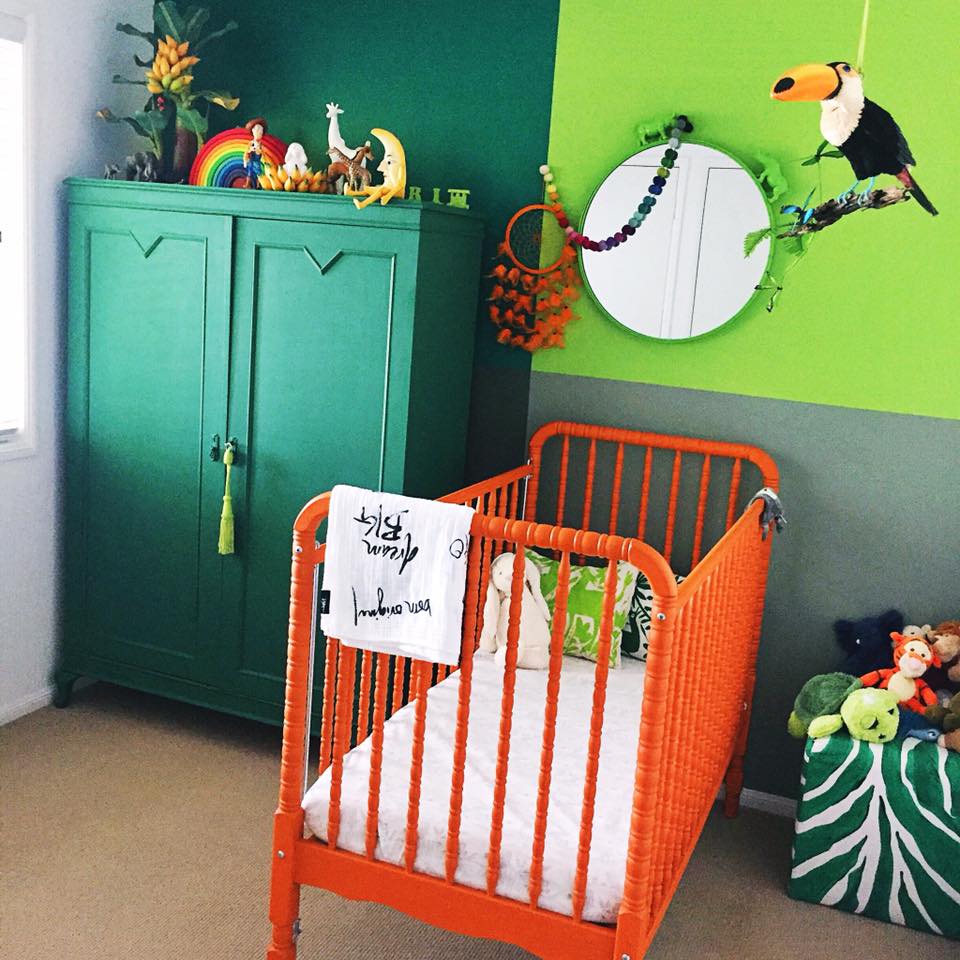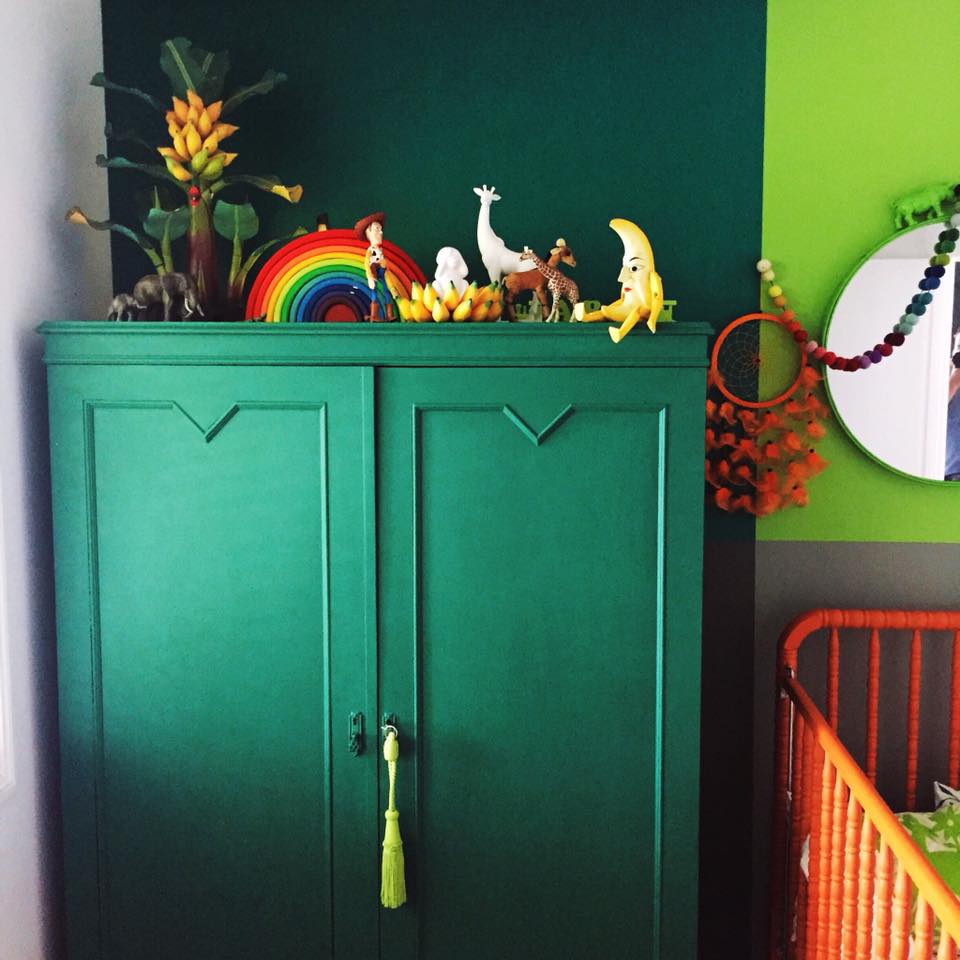 So with this new desire to rediscover Annie Sloan paint, my lovely husband booked me on a painting workshop at our local Annie Sloan stockist CSW Creations. Oh and that's another reason to love Annie Sloan, she champions local suppliers.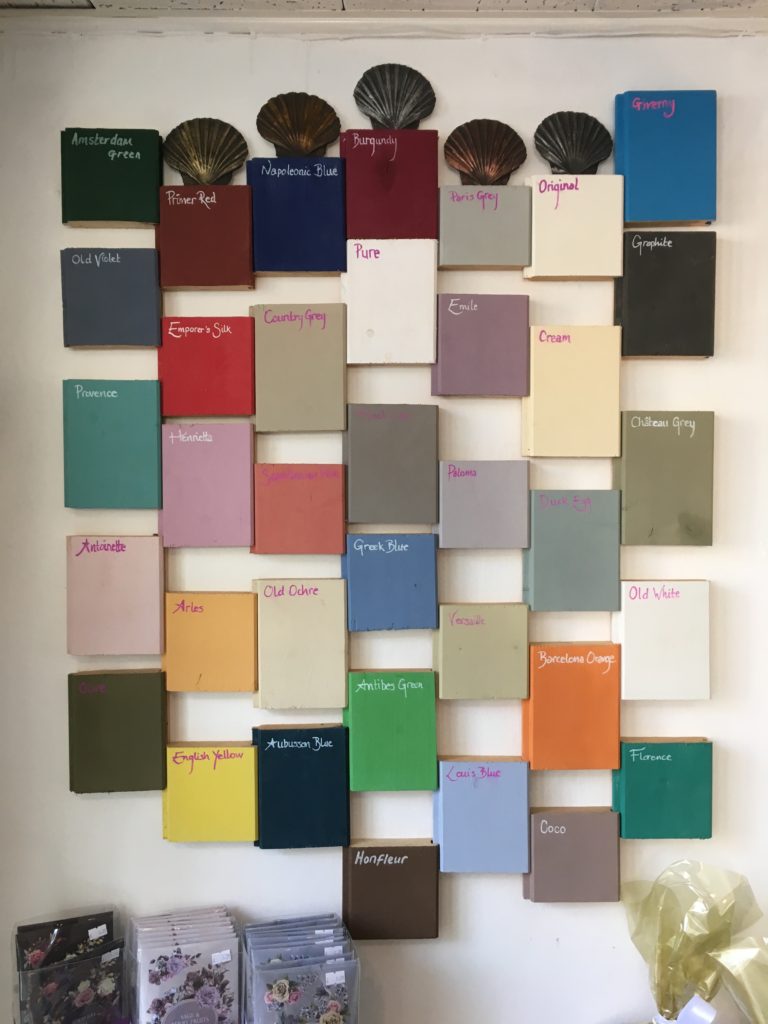 Photo of Annie Sloan paint colours displayed in the CSW Creations shop in Wantage.
Simon taught the workshop and he was great. A real wealth of knowledge when it comes to up-cycling furniture and a lover of Annie Sloan products. What was especially great about the workshop was, not only did we explore lots of techniques – as shown below – but, I also got to talk about how to use the products in a way to suit my design preferences.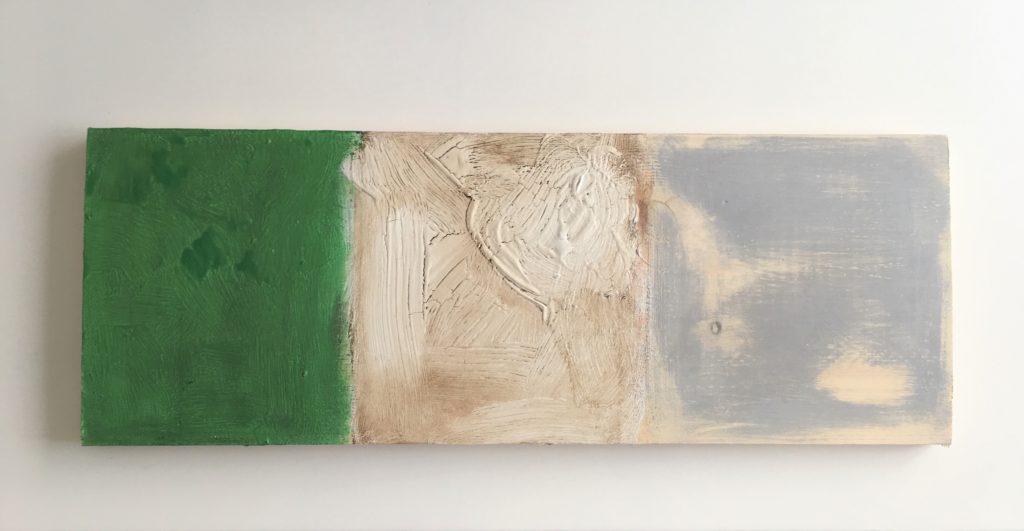 To learn about the paint we did these 3 different techniques:
The simple vintage look: Antibes green paint with black wax
The rustic 'chippy' look: Pure paint with dark wax
The two colour distressing: Original and Paris grey paint with clear wax
If – like me – you prefer the 'sleek' look, you can apply the paint thinly (or even water it down). You can use clear wax for a lovely modern matte finish or black wax for a more industrial finish.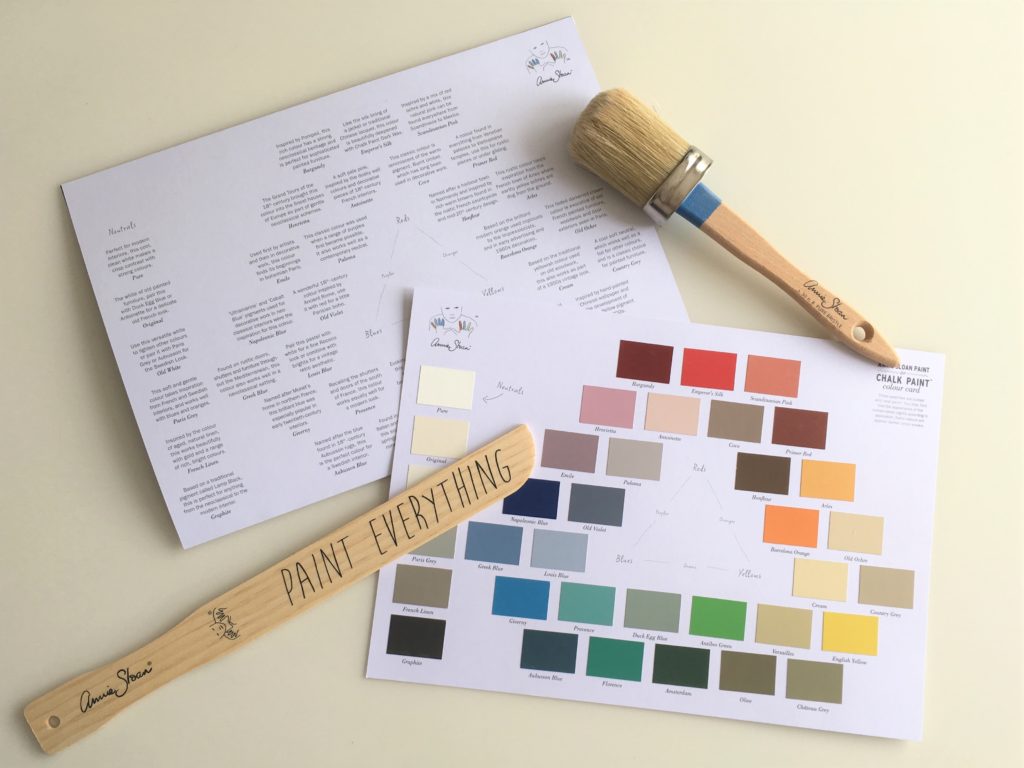 Just before attending the workshop, Annie Sloan had hosted a blogger's event including quite a few bloggers I follow on Instagram. I had shared on my Facebook page the instahop Annie had started featuring pineapples painted with chalk paint and glided with her new Gilding Wax. Simon saw this and kindly included a Gilding Wax project as part of the workshop. We painted a shell with Graphite paint and then I picked the Gilding Wax in Copper to bring out the details. If you follow my Facebook page, you'll know I'm obsessed with copper at the moment!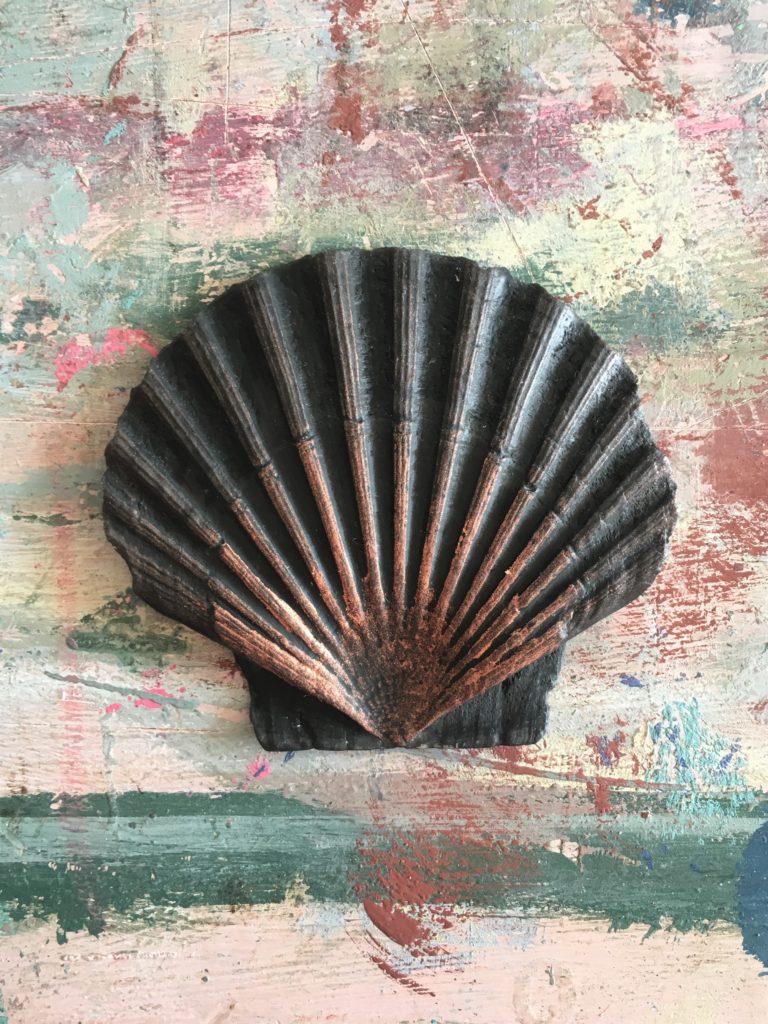 A great little addition to the workshop was that all attendees get 10% off all Annie Sloan painting products bought on the day. So I couldn't resist this Mini Project Pack. Everything you need to start off with and potentially complete a small piece of furniture. I love that you can pick your sample pots and after much deliberation I choose the very on trend Antoinette and Paris Grey, with clear and black wax.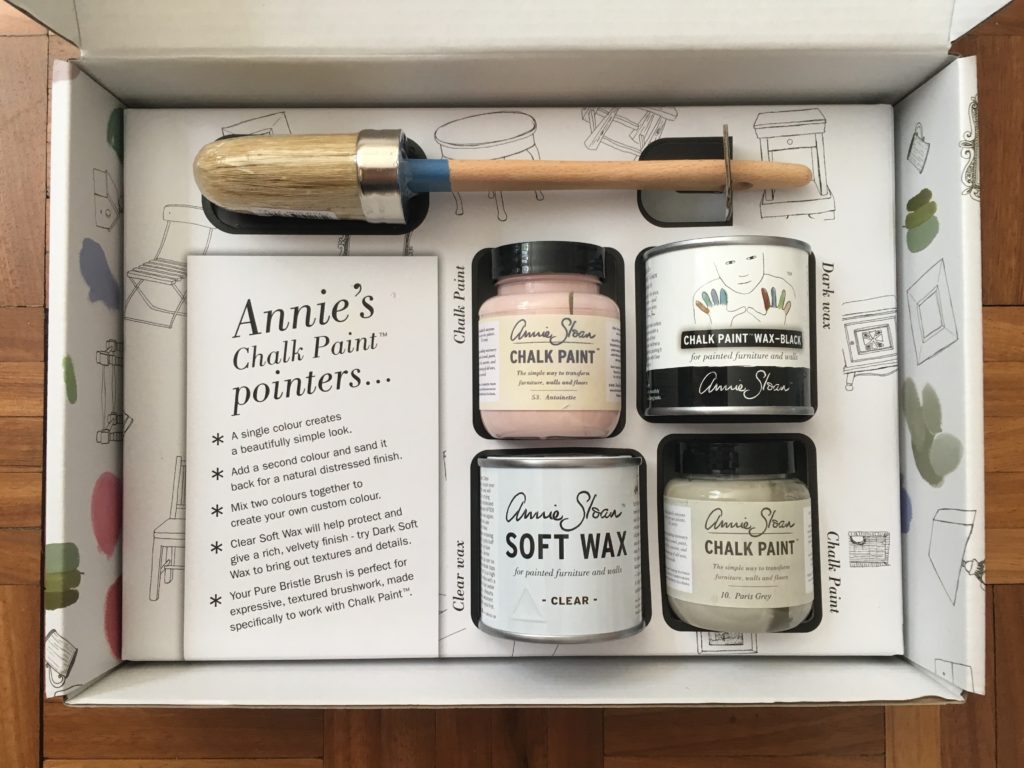 And for my first project, I couldn't resist doing an Antoinette pineapple! (You can buy the papier mâché pineapple from hobbycraft.)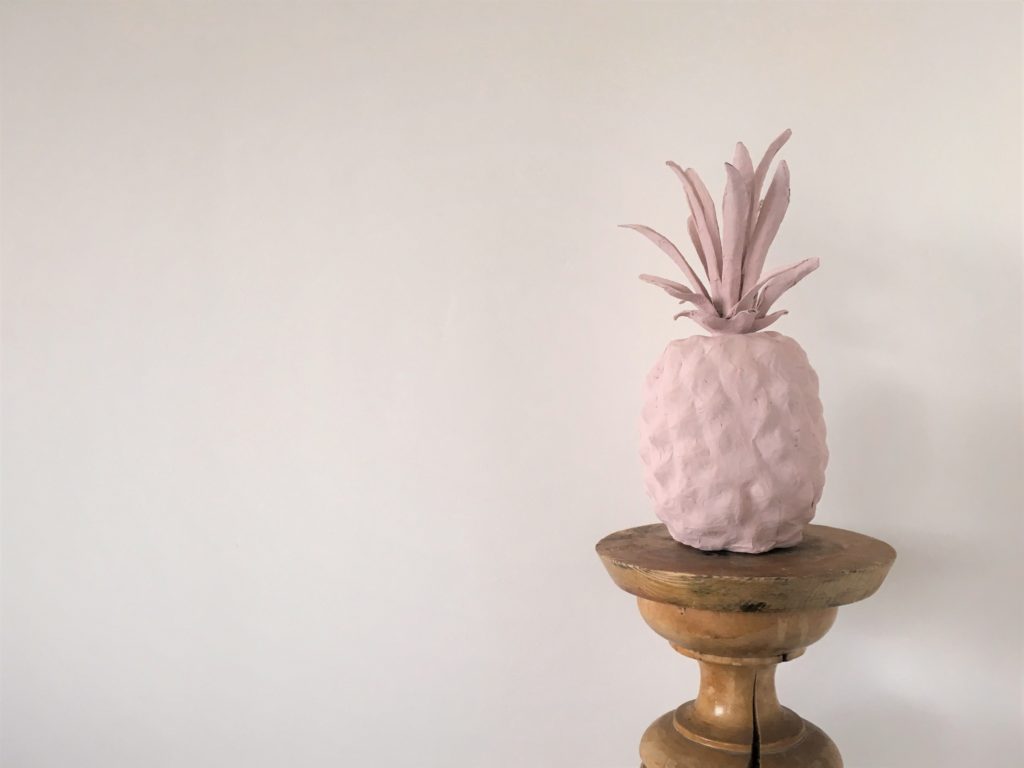 I am definitely now a chalk paint convert and I'm looking forward to sharing more chalk paint up-cycle projects with you.
I hope you're inspired!