Two months ago I co-wrote a post with Sarah Johnson from Tuck Sleep – a non-commercial community devoted to improving sleep hygiene, health and wellness through the creation and dissemination of comprehensive, unbiased, free web-based resources – about the science behind well-designed bedrooms and in particular, why some design choices create a relaxing sleep environment. The conclusion was that the best colour to decorate a bedroom was blue! "Blue is associated with calming and soothing. It can promote serenity and prevent nightmares."
The research into colours completely inspired me and I decided to repaint my bedroom blue! It was grey – which is in terms of science OK – but hey, why wouldn't I go for the winning colour? So which blue did I pick (I wrote a post about how many great blues there are out there)? Farrow & Ball Stiffkey Blue.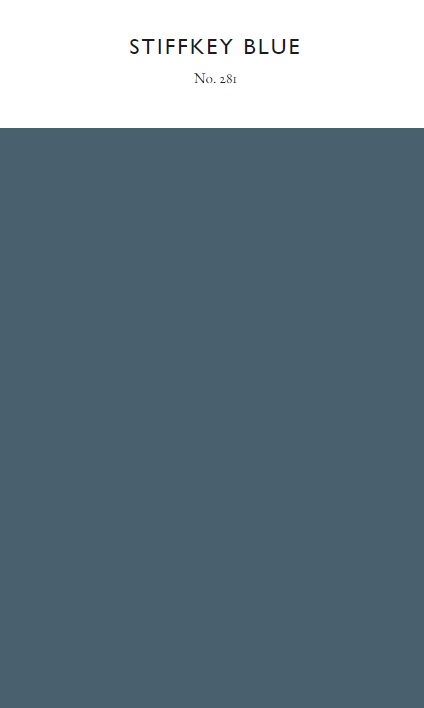 Farrow & Ball describe it as "an inky blue is named after the Norfolk beach where the mud, along with the cockles, share a particular deep navy hue. Although traditional in feel, Stiffkey Blue is often used as an alternative to Down Pipe to create a richly dramatic space with a more contemporary finish." For me it was the perfect dramatic dark grey blue to pair with the light grey and petrol elements I was keeping in the room. And I decided to pair it with a warm champagne/camel colour as inspired by the detail of our wedding photo above our bed.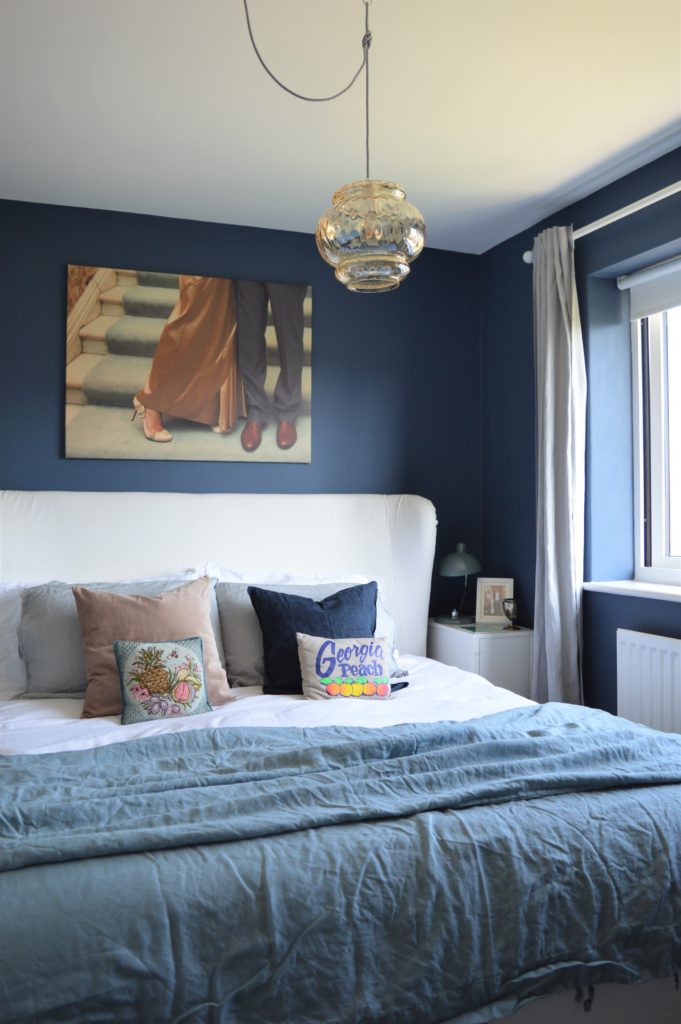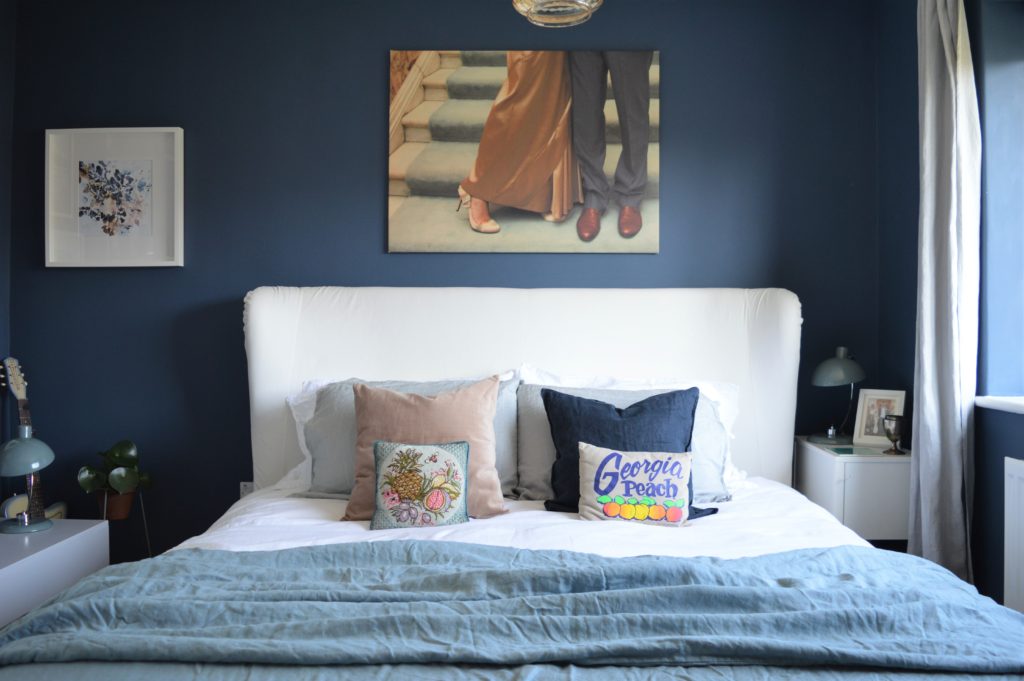 It's funny as you think going dark is going to make the room small but the room feels bigger and the art work really pops now.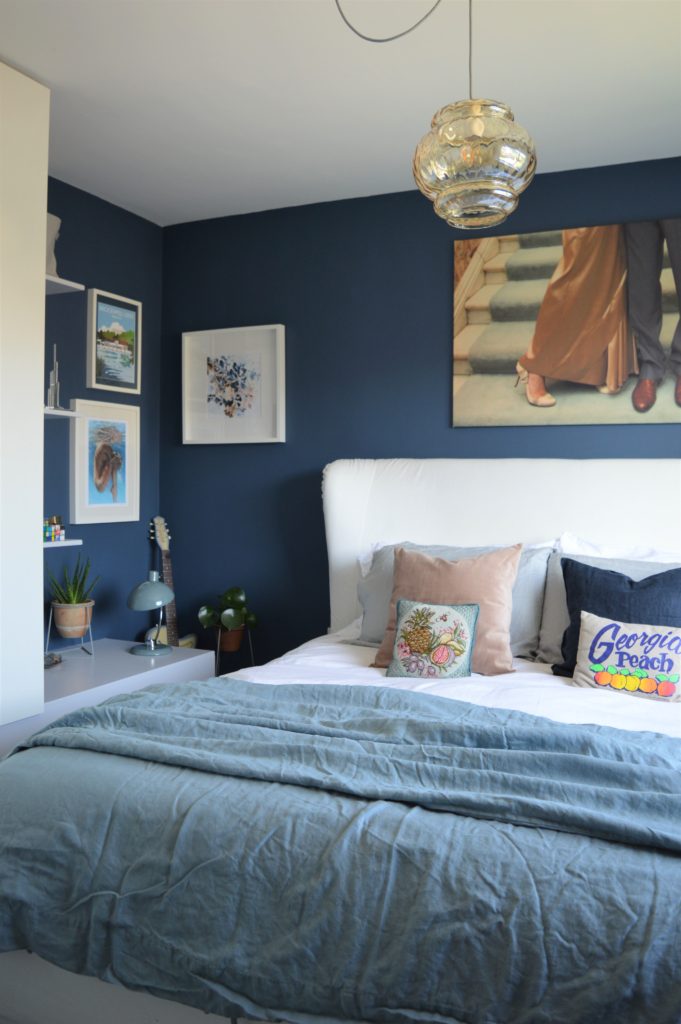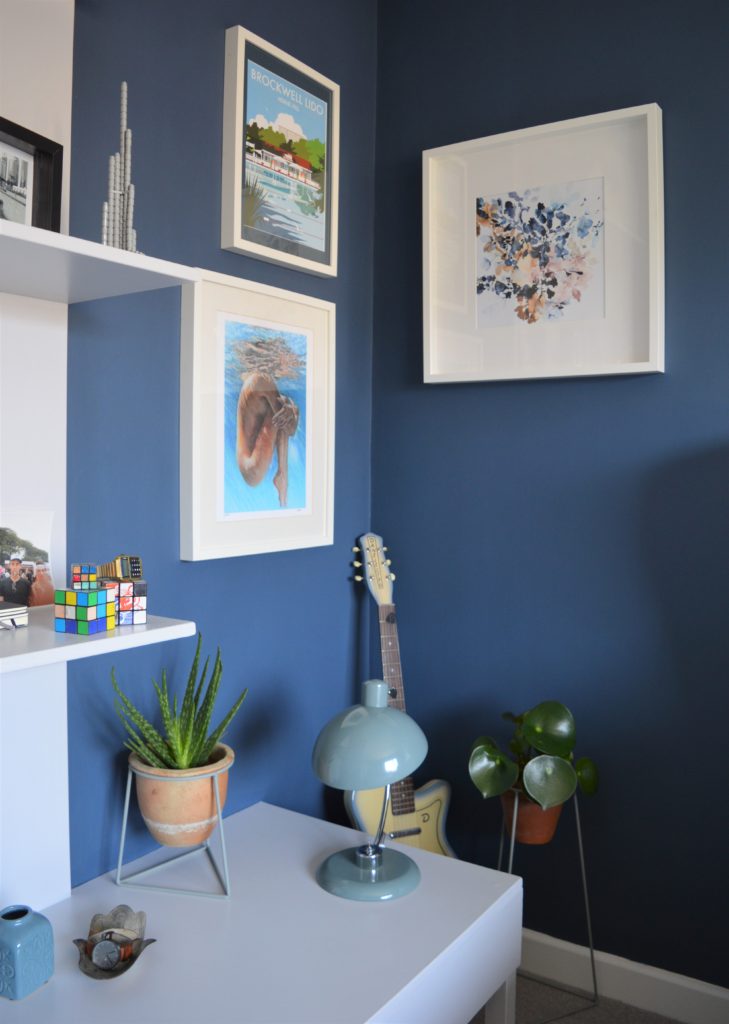 I reframed some of the prints already in the room with new mounts from Picture Frames Express in Nightshade which is the perfect match with Farrow & Ball Stiffkey Blue.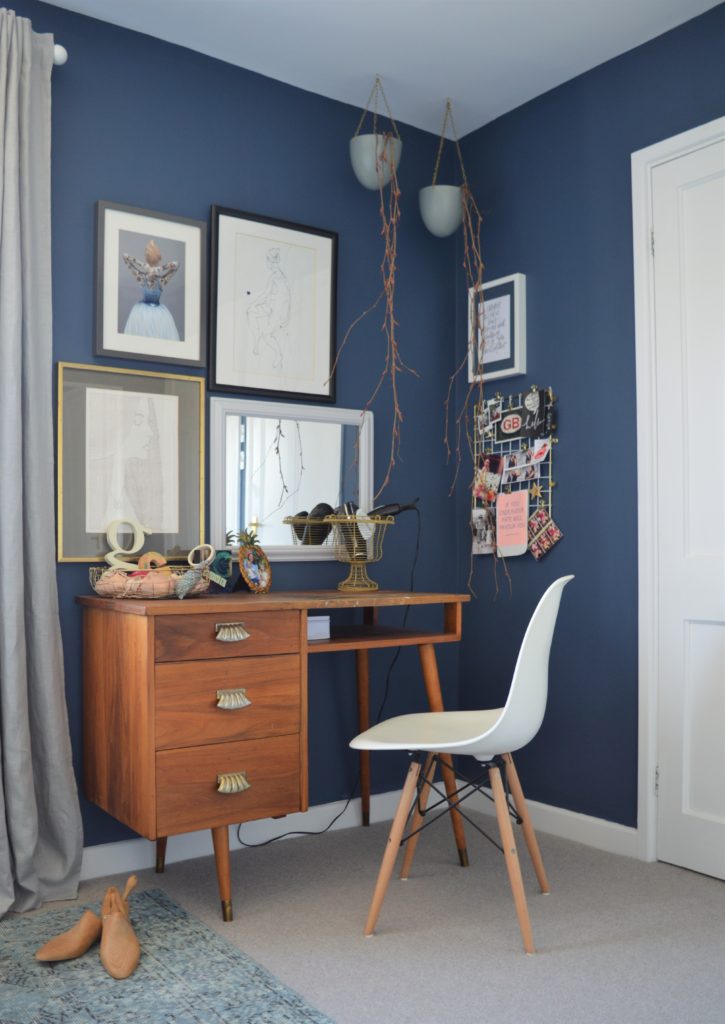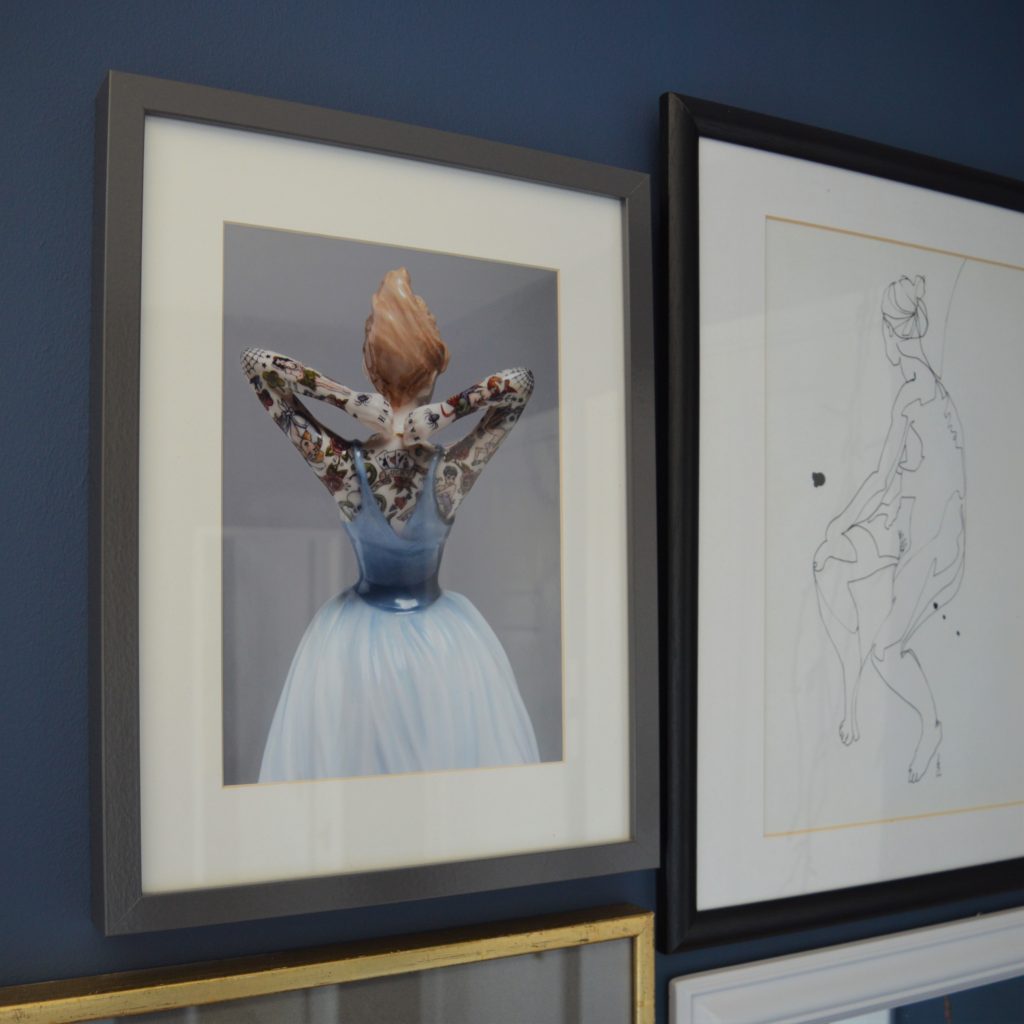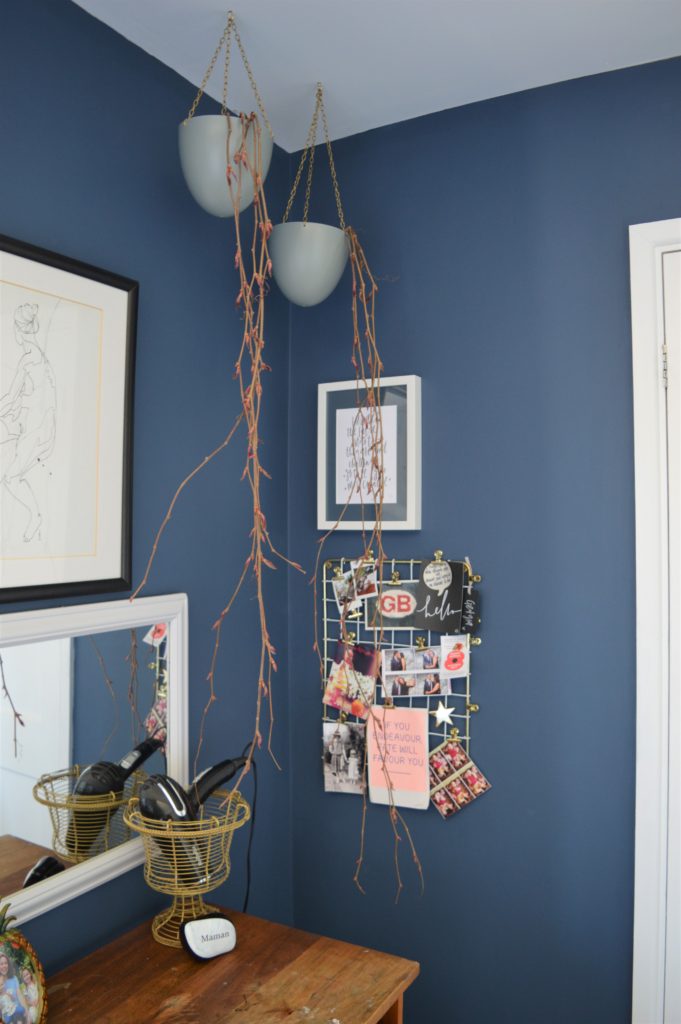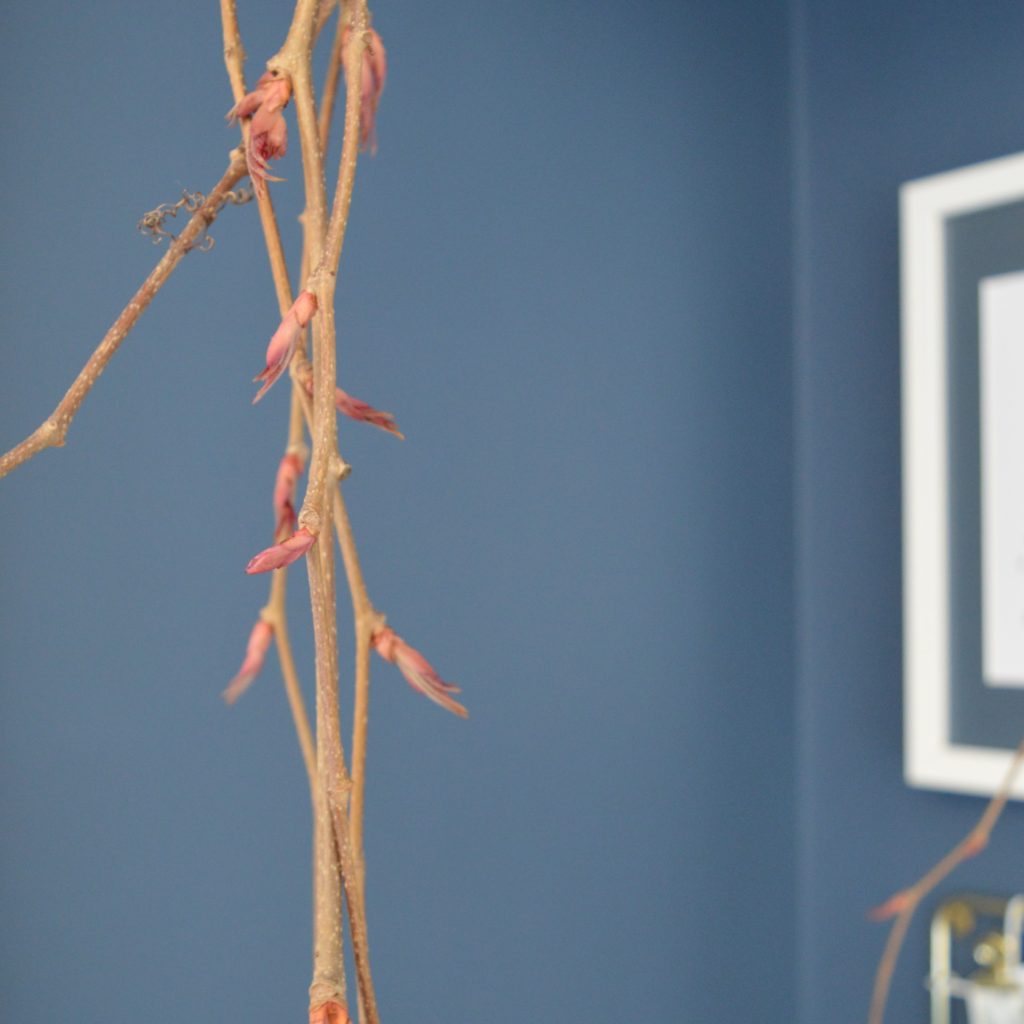 I love how rich the teak looks on my vintage dressing table (which is an old desk). And the shoe lasts which were my grandpa's.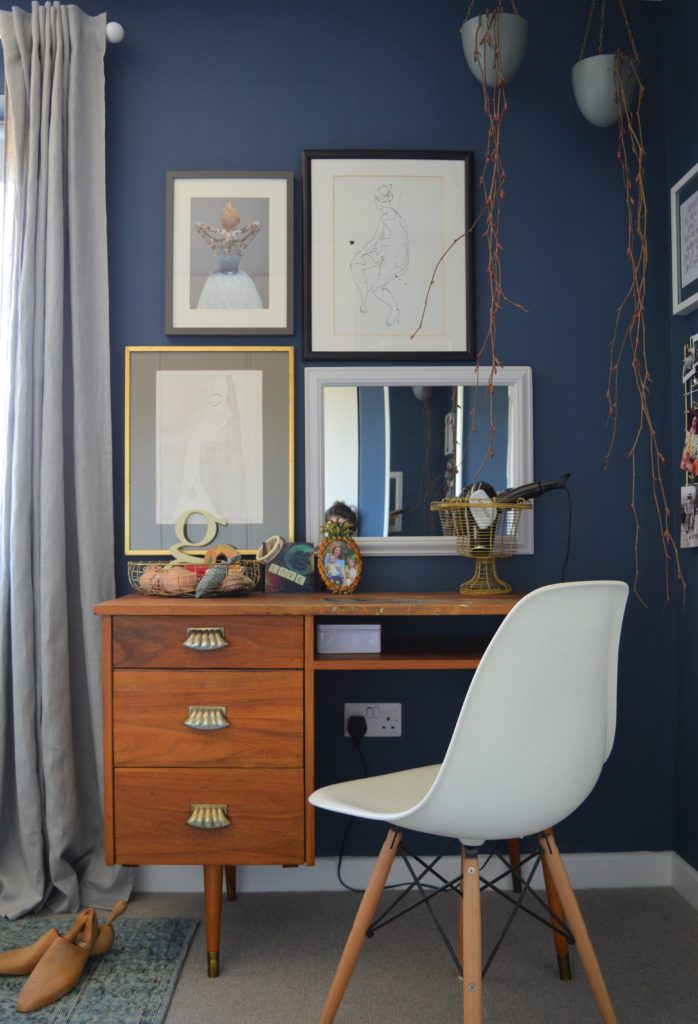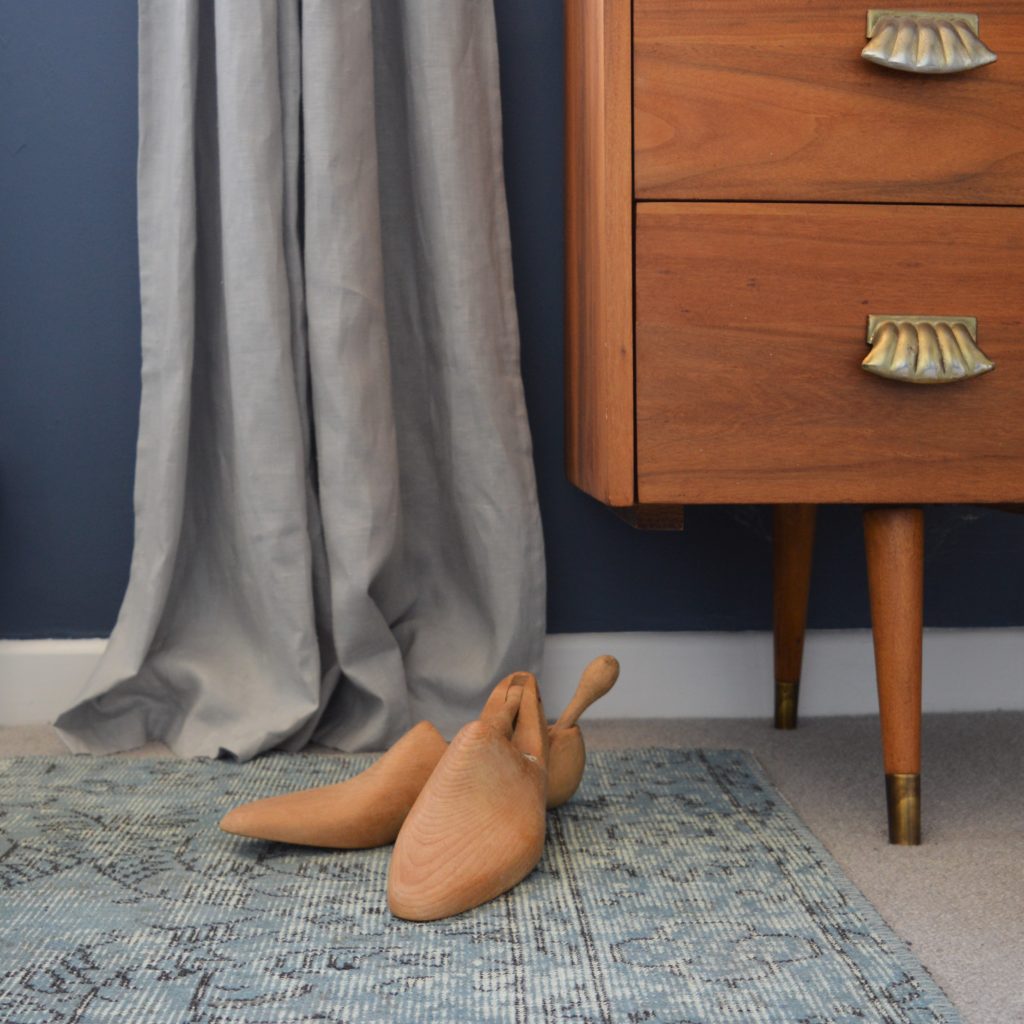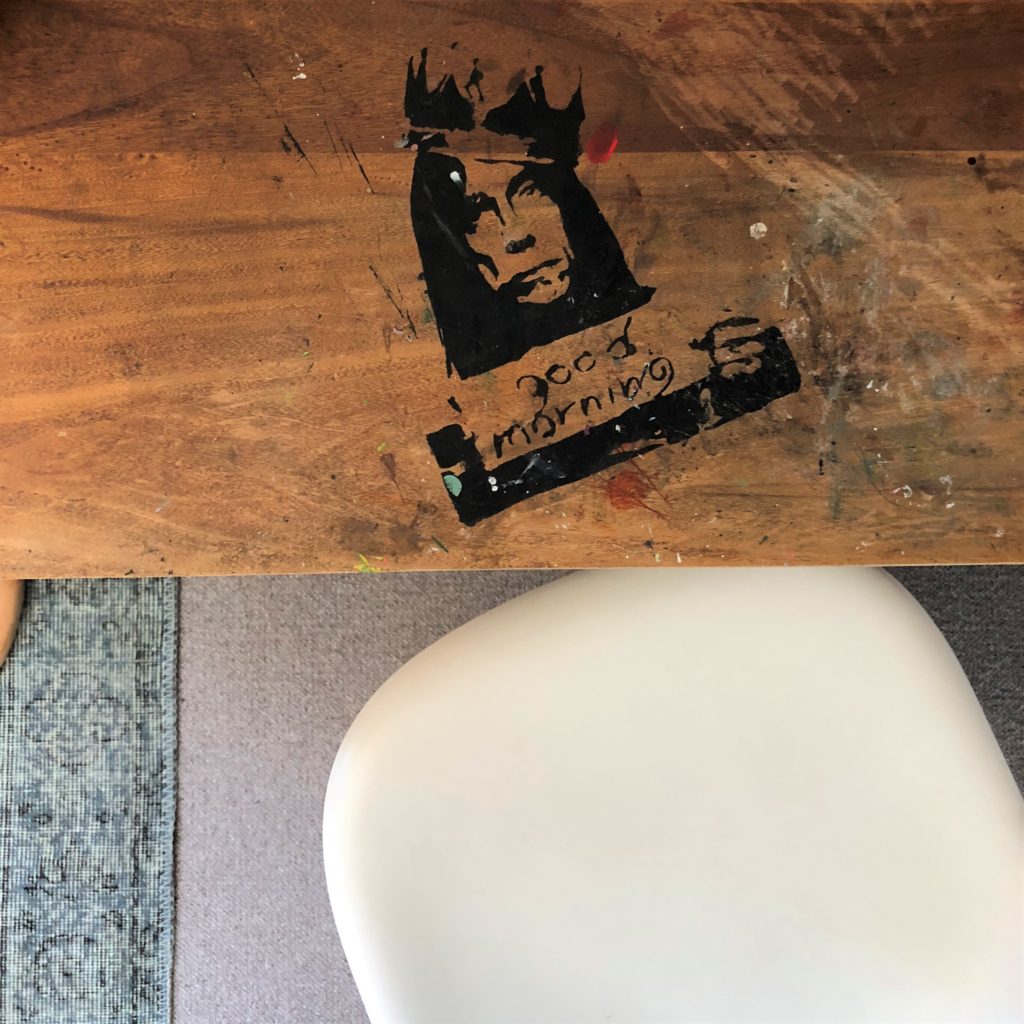 The pendant was an upcycle project which also realigned the light to the middle of the bed. For more detail about how I made it click here.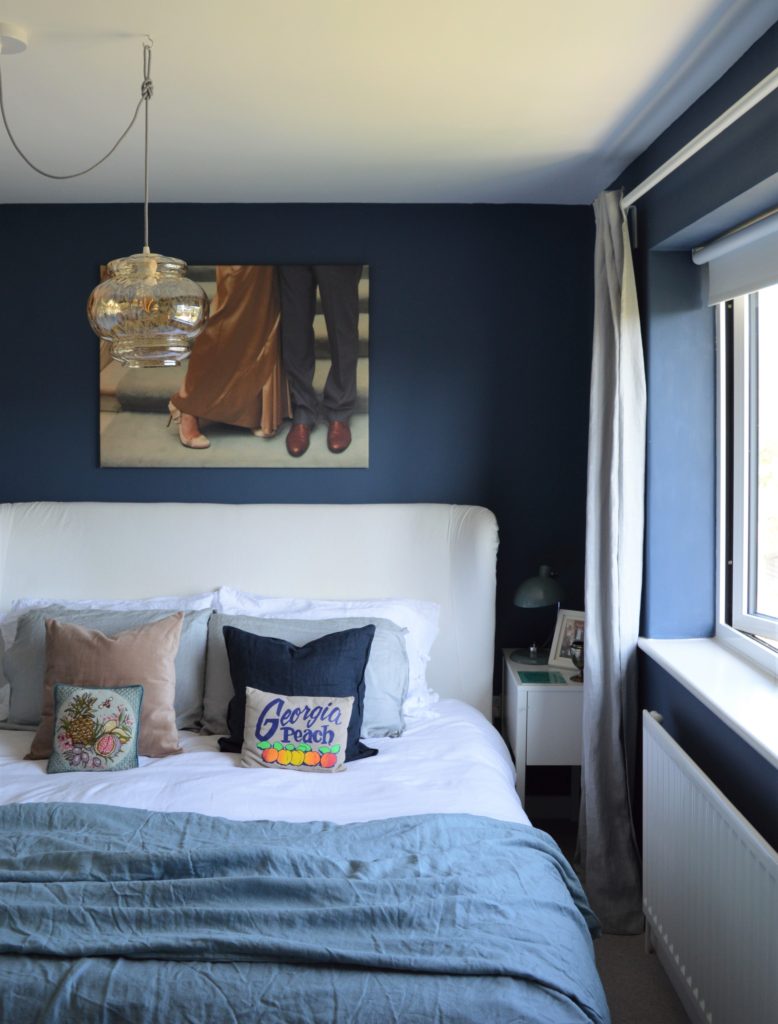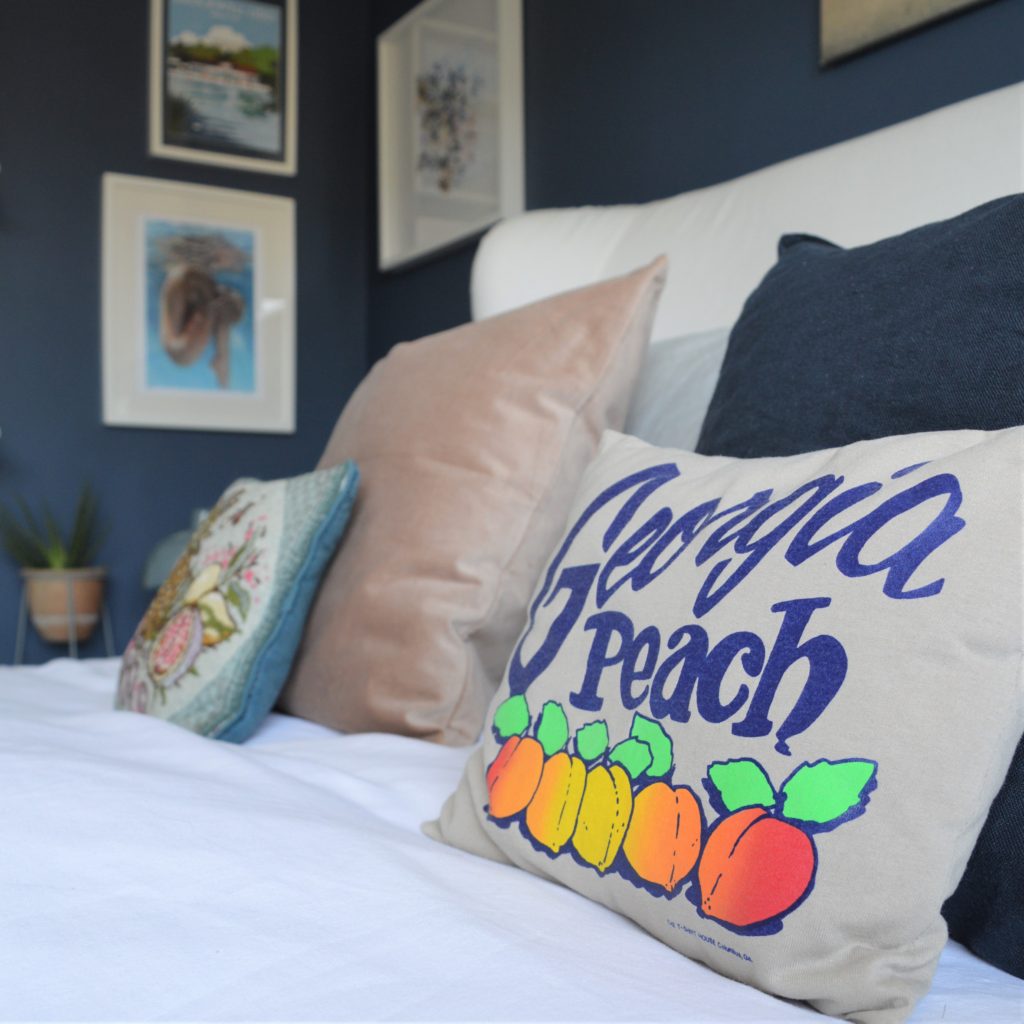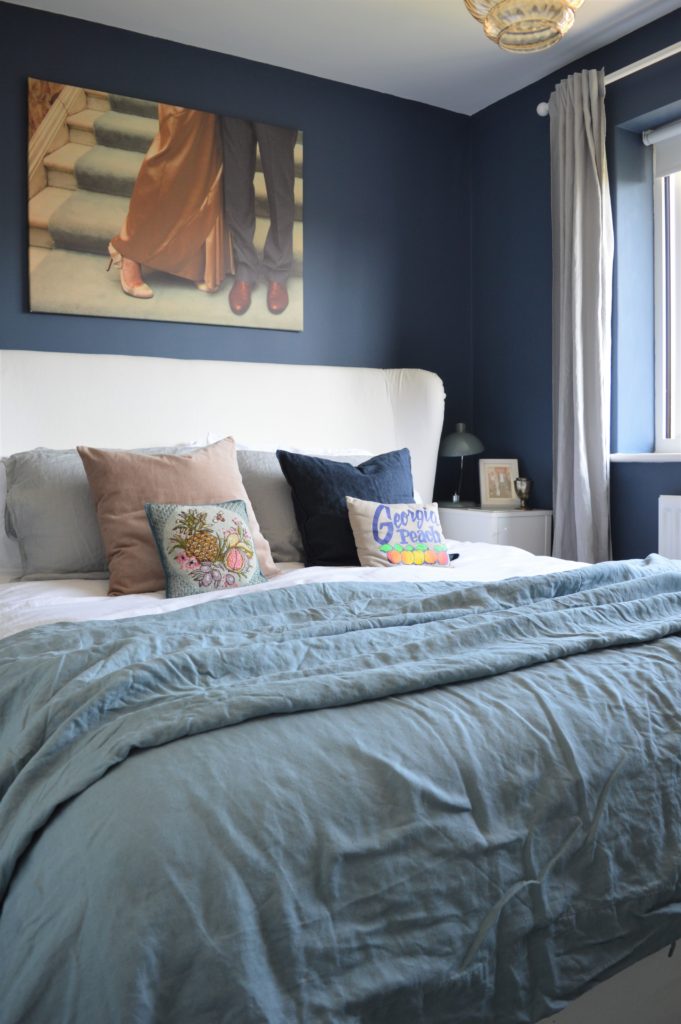 We absolutely love it and have of course been sleeping like angels since.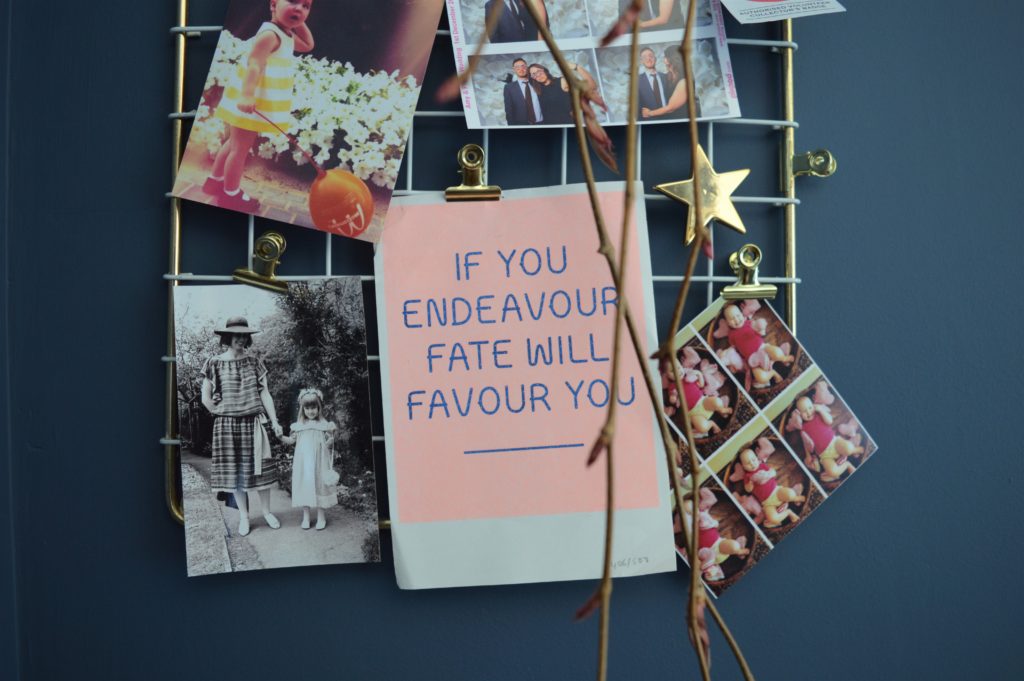 I hope you're inspired!