When we lived in Canada we really discovered and fell in love with deck living. It's been on the house to do list since we moved in 18 months ago but as usual, the outside is the last job. But having drawn up the designs, the great guys at DMFences have made it reality and we love it! Here are some before and after photos to start off: when we bought the house, how it's been the last 18 months and now.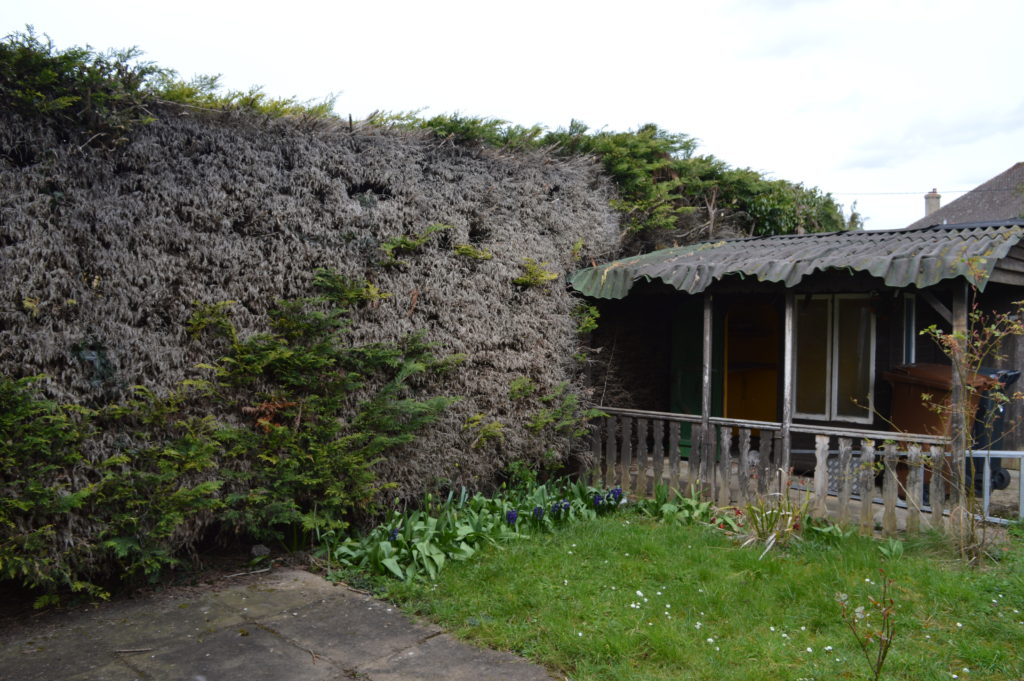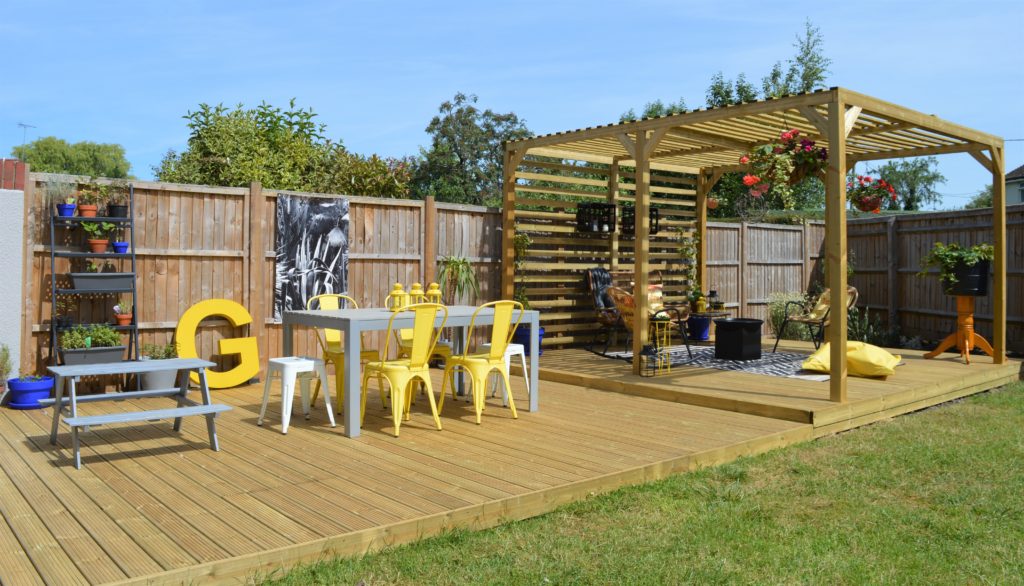 Using the old concrete bases I designed a 4.2m wide deck which fill the whole length of the garden. I designed a modern pergola to create a sitting area and break up the long deck.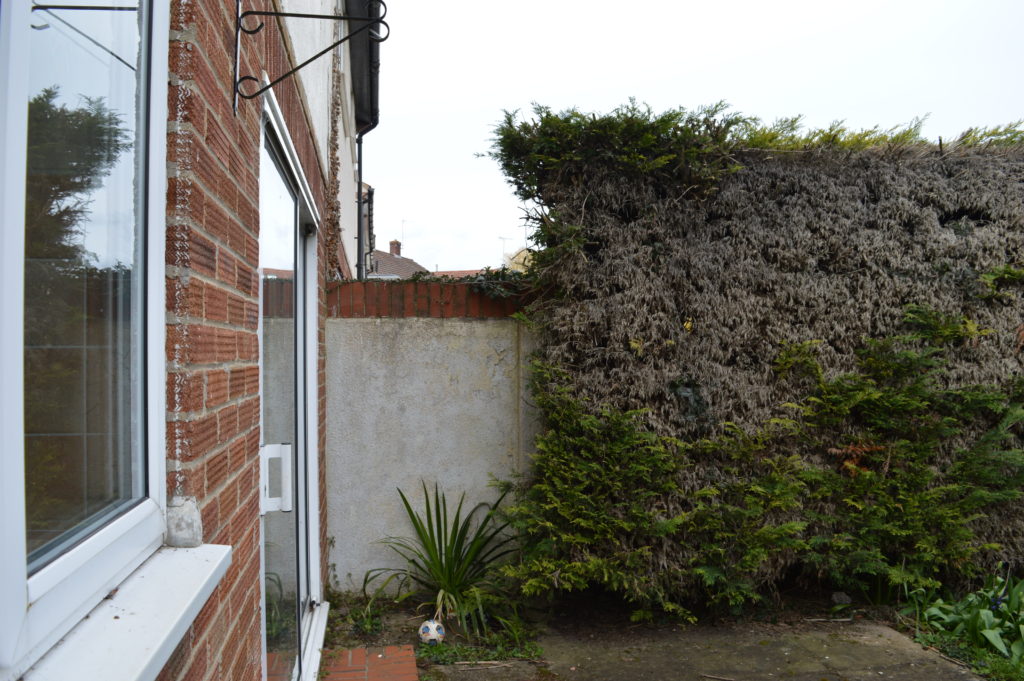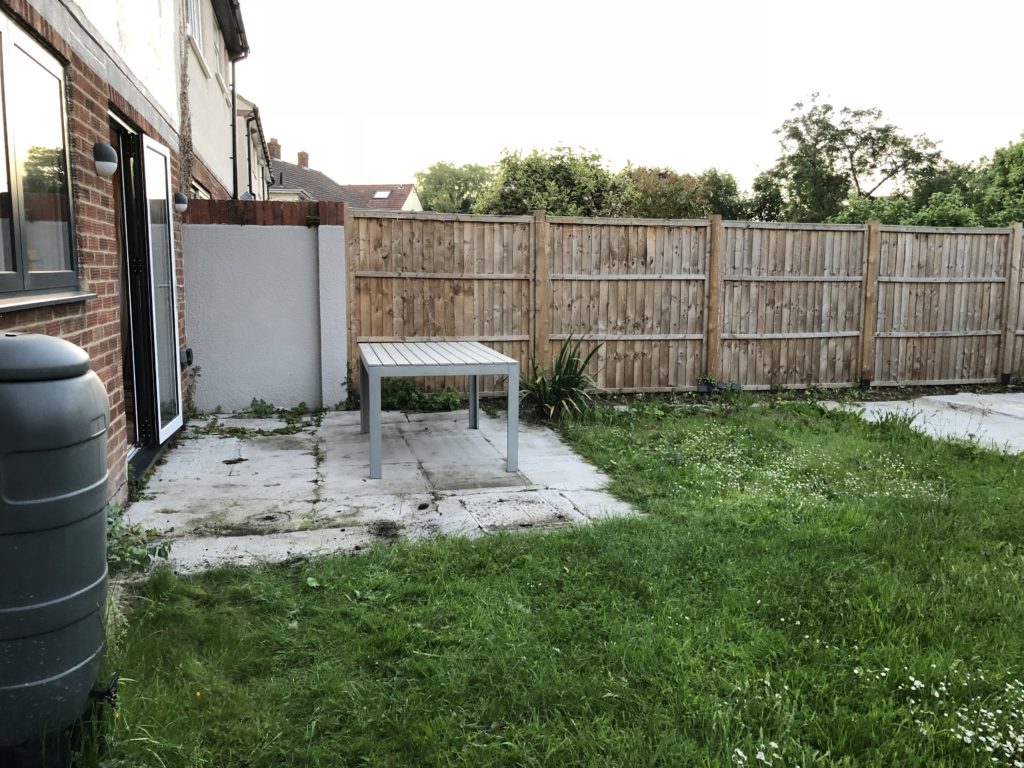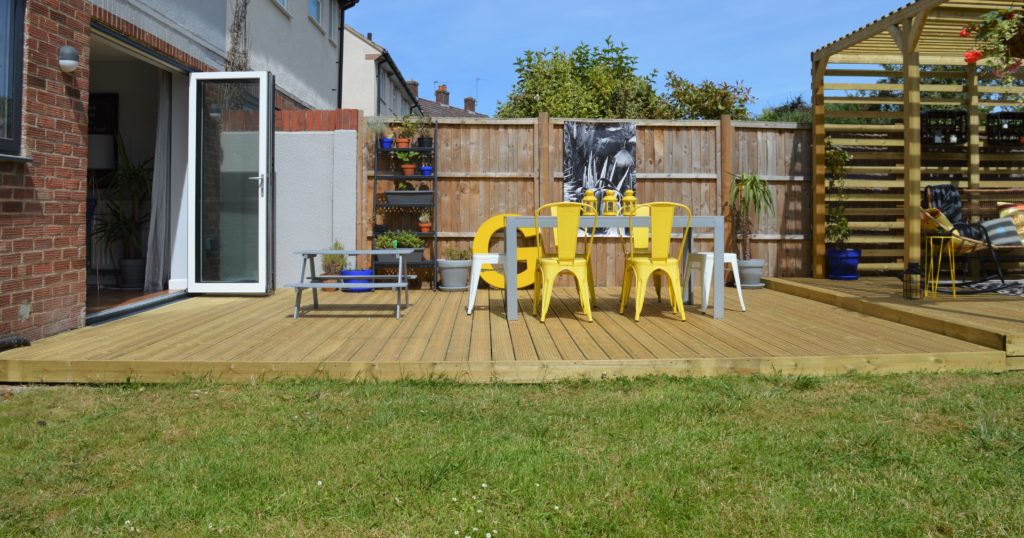 The design palette for the deck area is grey, white, yellow and industrial (you can shop the look here). And of course lots of upcycling or home made items. The Ambre cushion covers I made from Moroccan flour bags (click here for more information) and the side table and tall planter were made from an free table (click here for more information).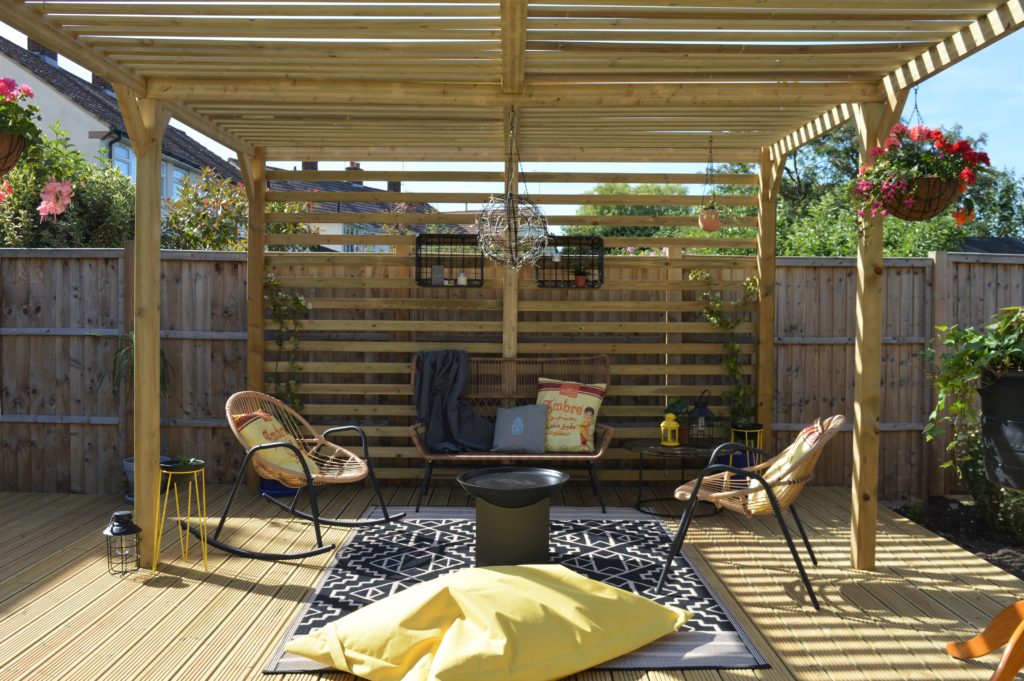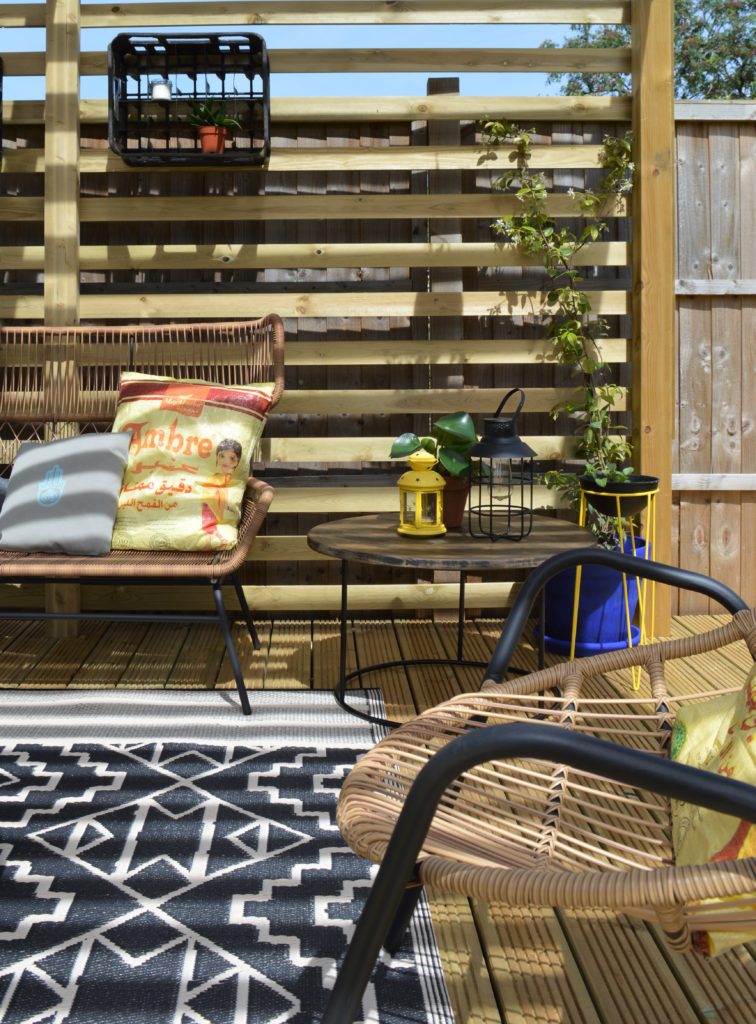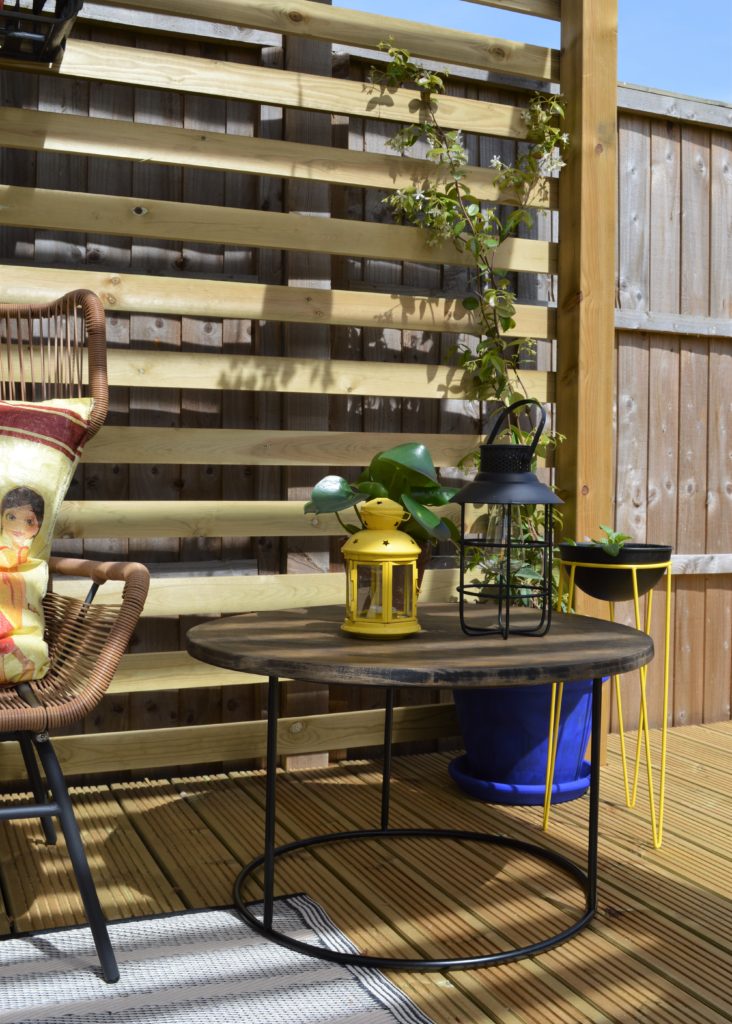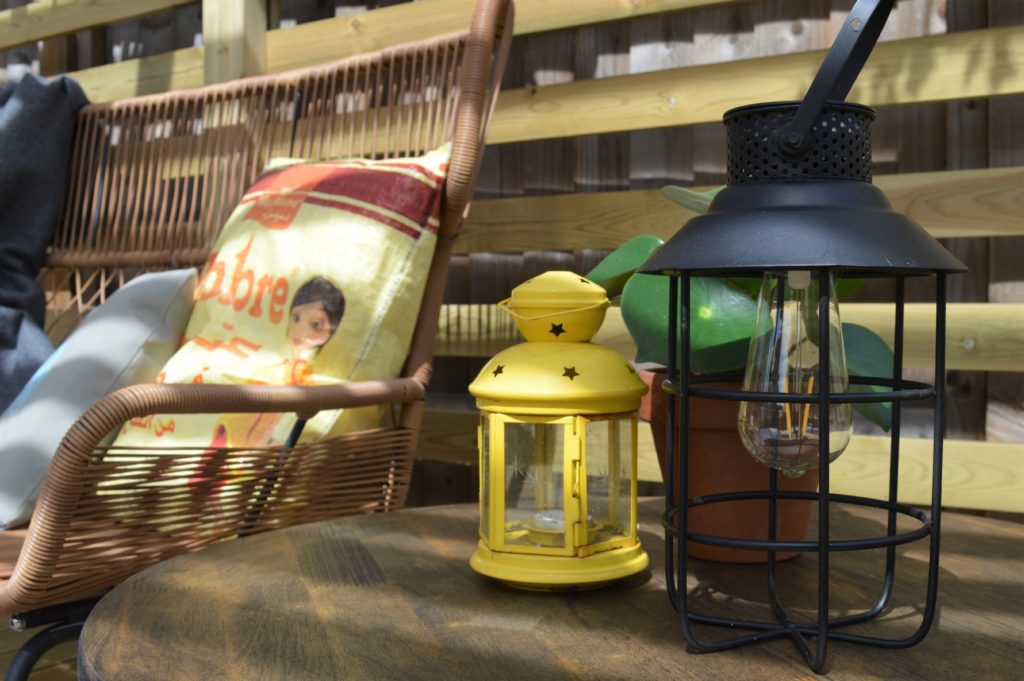 It's kinda mad seeing this before photo of the old French doors off the sitting room. This is now our kitchen dining and we now have bifold doors out into the garden. If you want to read more about the windows, render paint and outdoor lights, please click over to my Anthracite Grey post.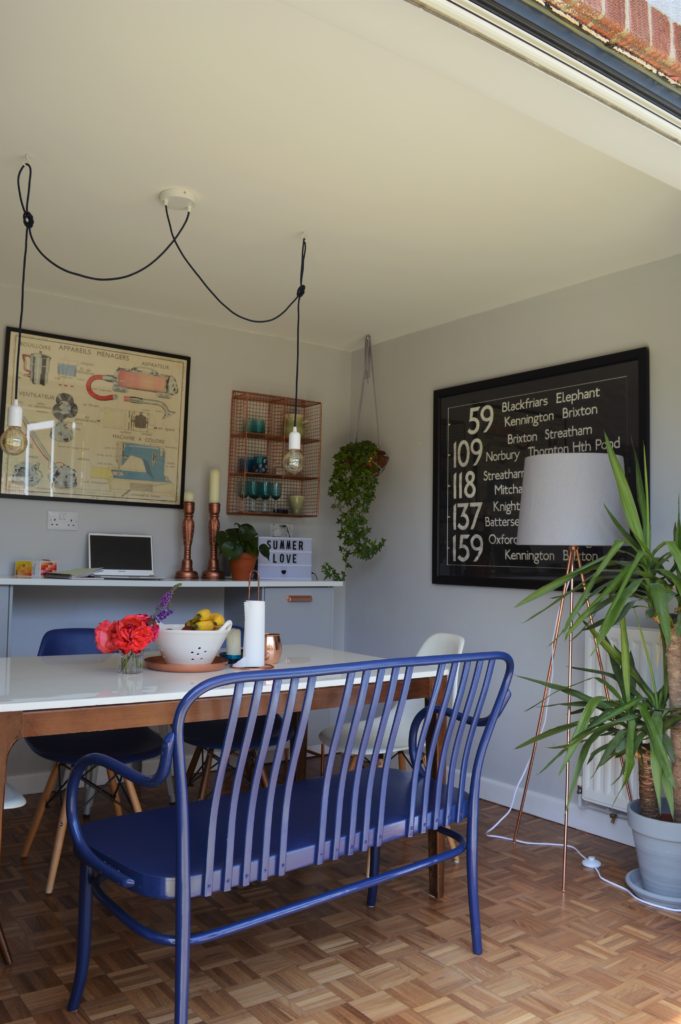 Of course when we had the bifold doors fitted we were dreaming about this transition from the original 1950s parquet to deck! It does make such a difference to now have an added 45sqm of deck straight out from the kitchen dining room.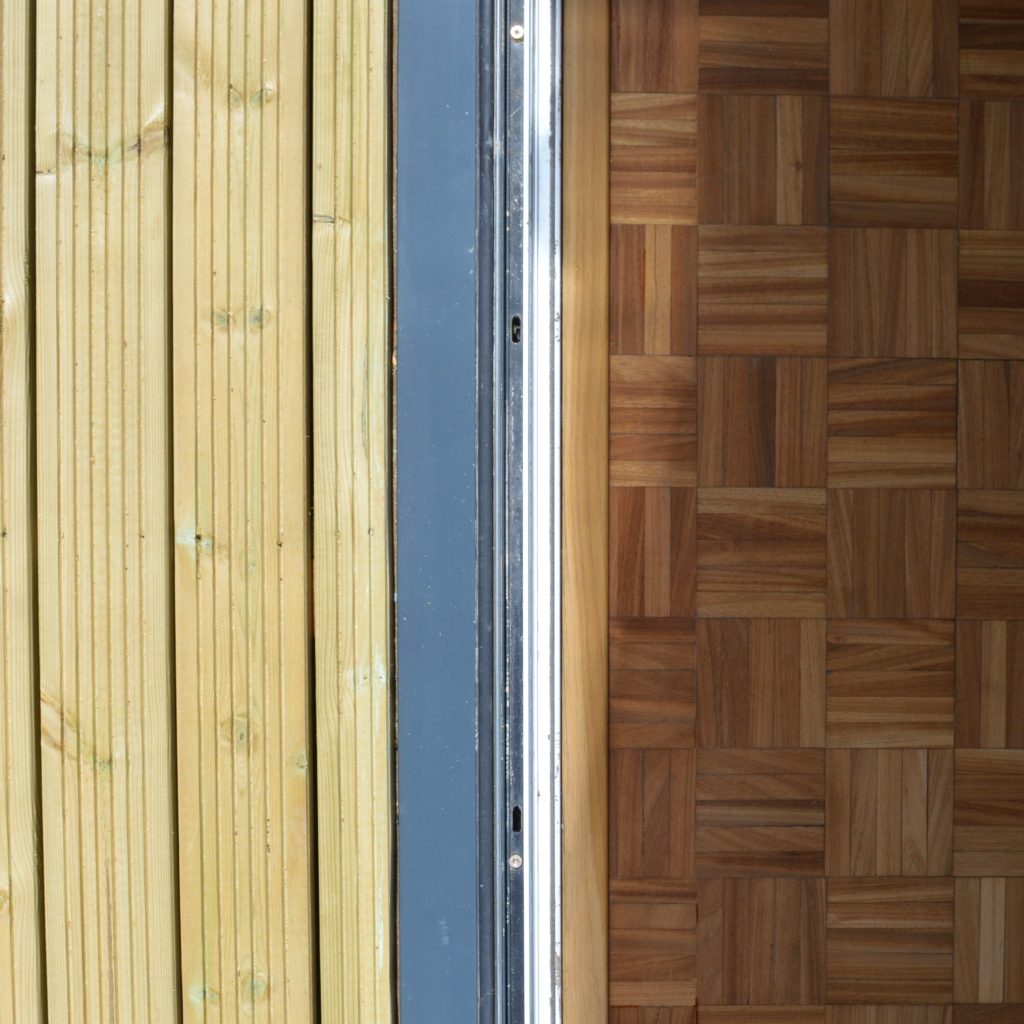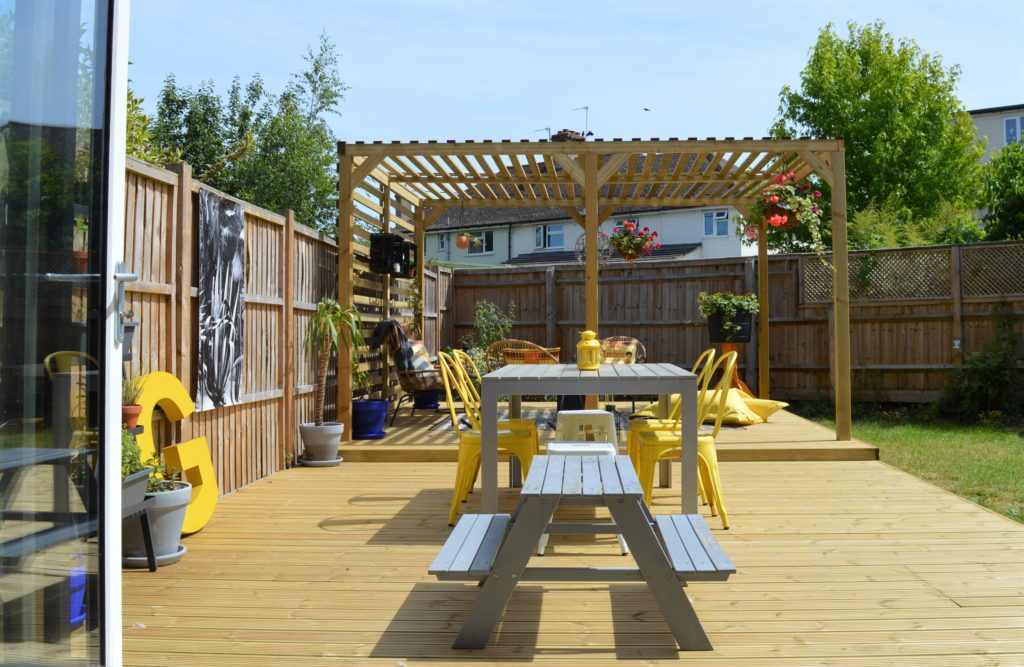 I love art in a design and an outdoor space is no exception to that. There isn't much outdoor art out there so in true HMP style, I designed my own (click here to find out how). The oversized letter is a reclaimed vintage metal shop signage letter.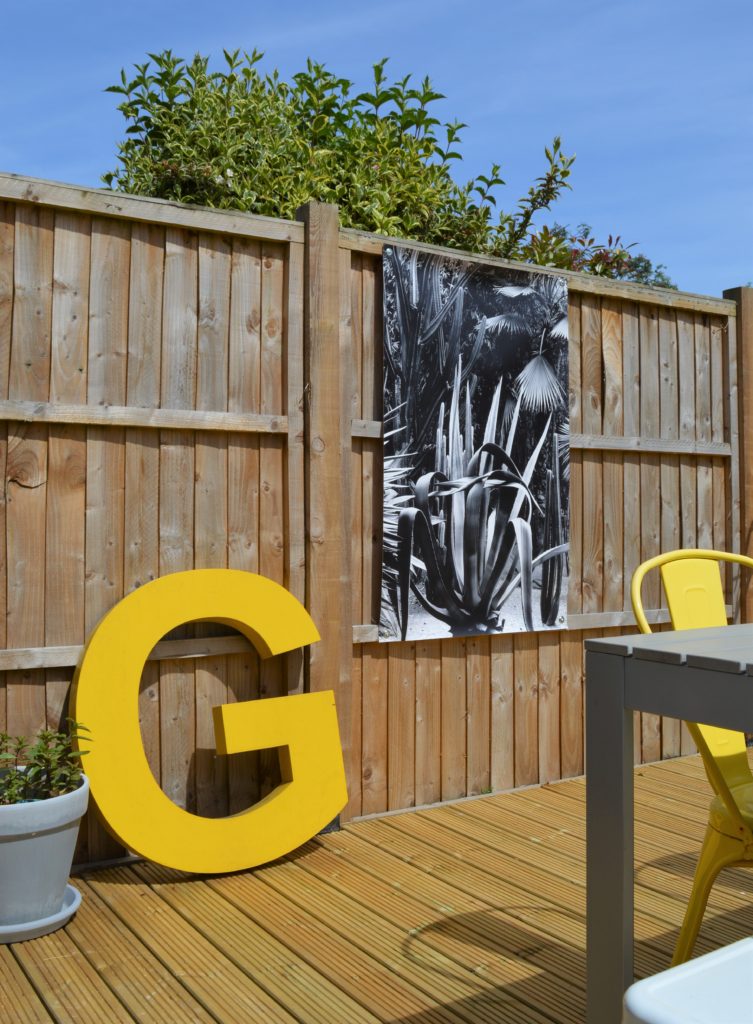 I did a post last week about my top 10 outdoor rugs. I went with the FAB HAB Kilimanjaro reversible which is made with recycled plastic.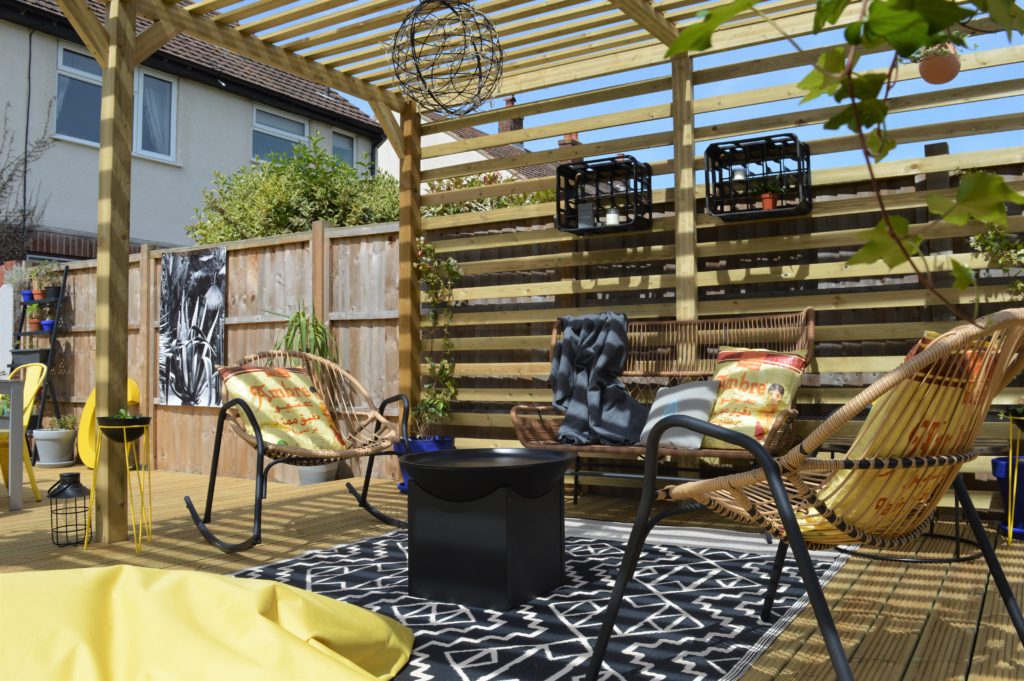 It's a lovely space for outdoor dining and is perfect with my mix matched blue and white melamine collection.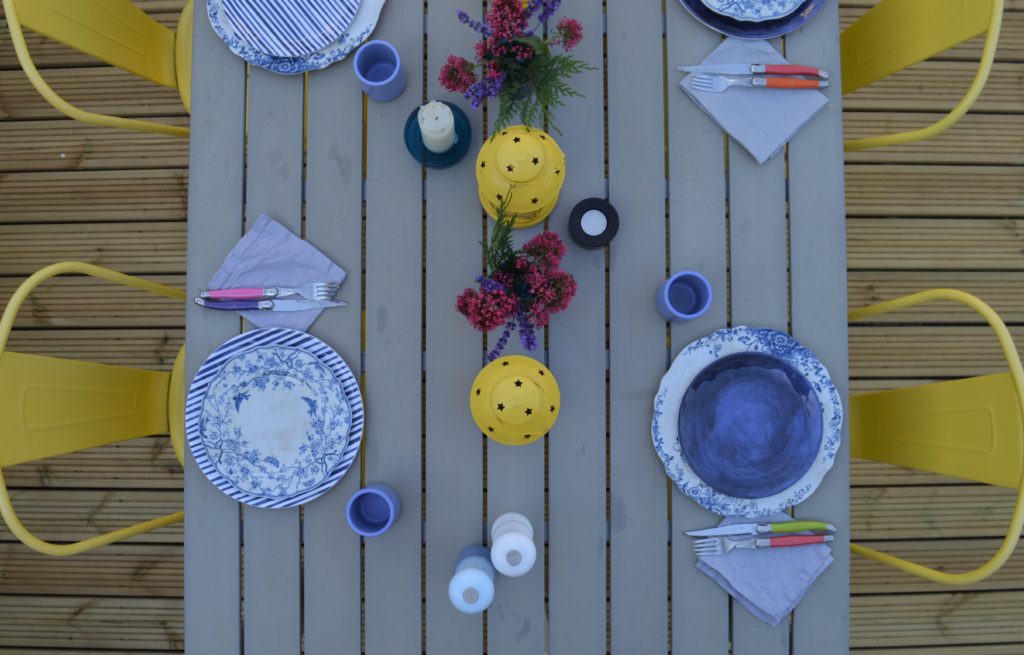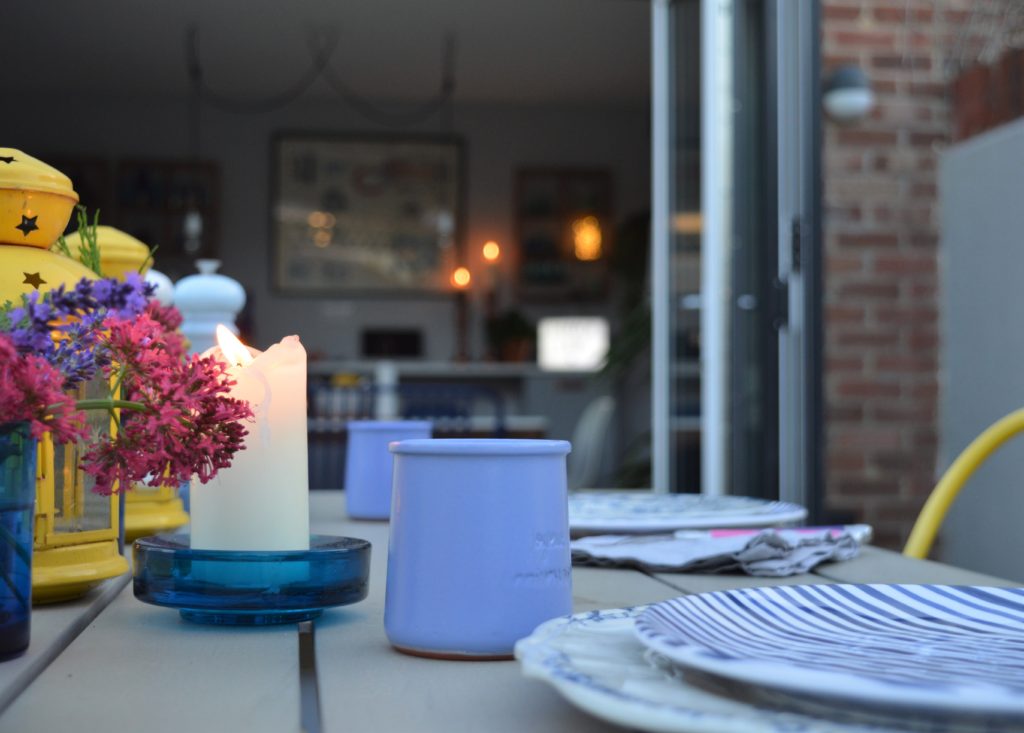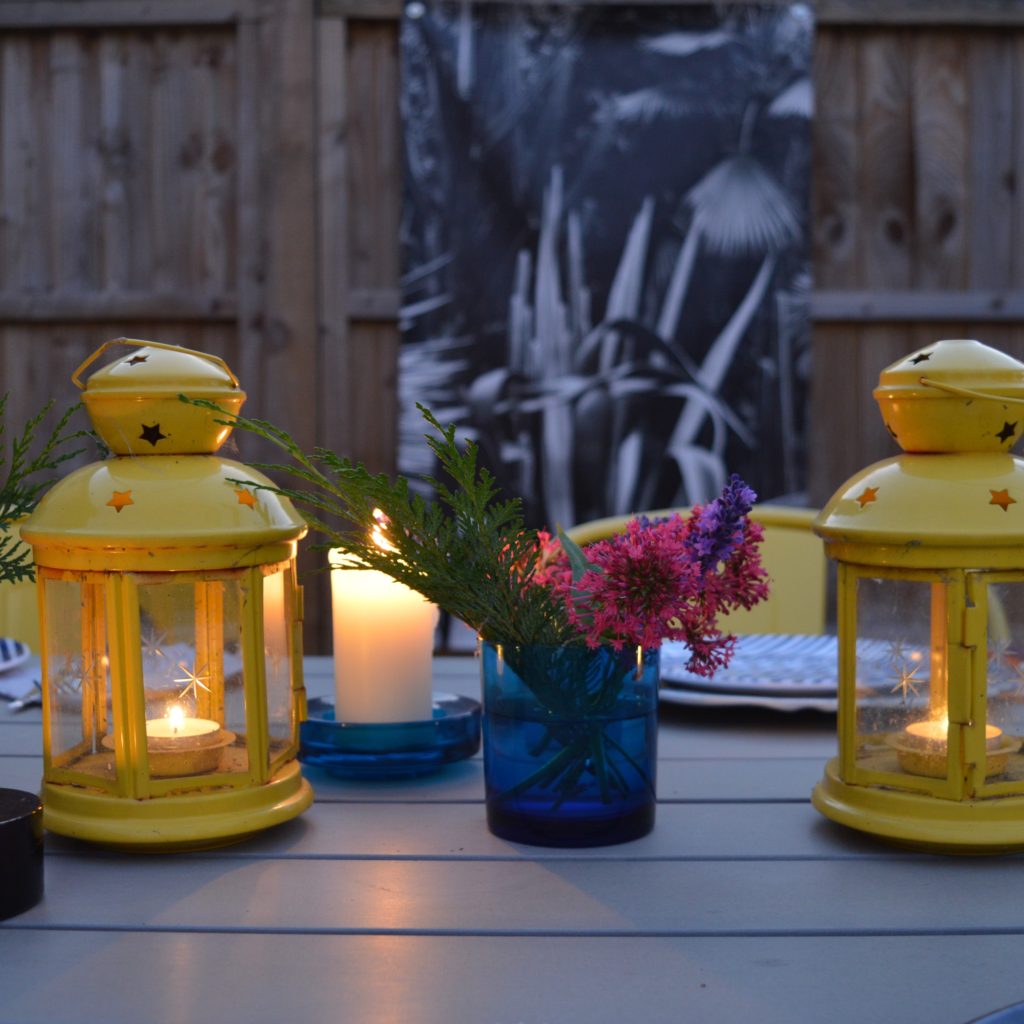 It's looks so inviting at night with the candles, solar lights and the firepit. I made the ball hanging light (for the how to click here).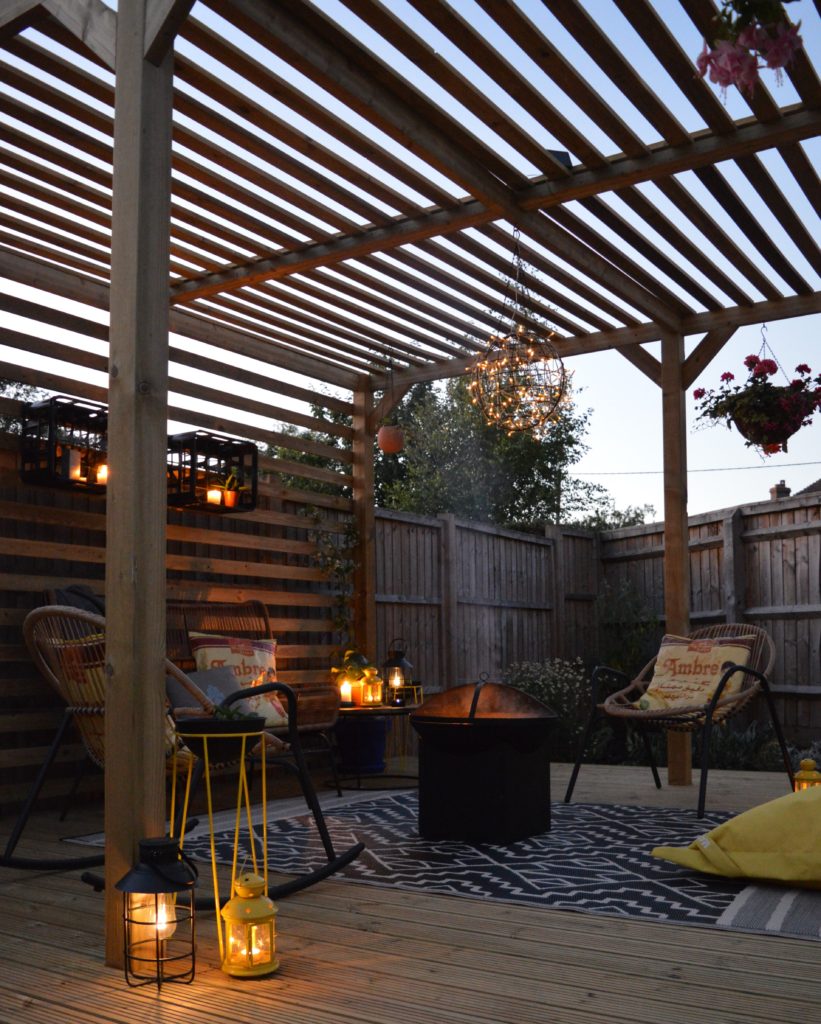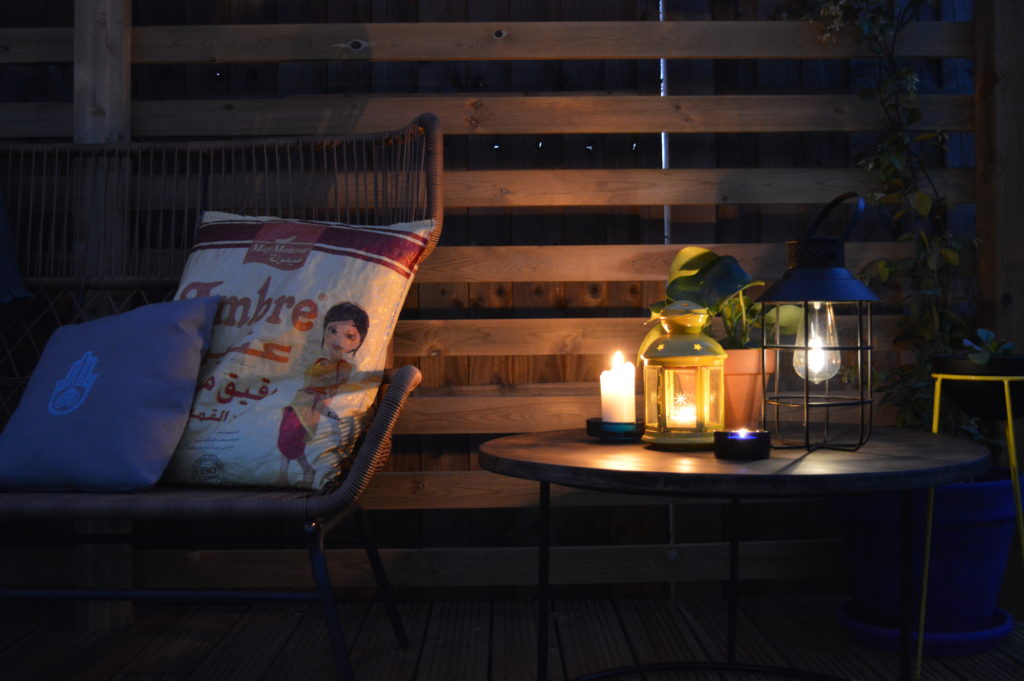 This deck is definitely our summer love.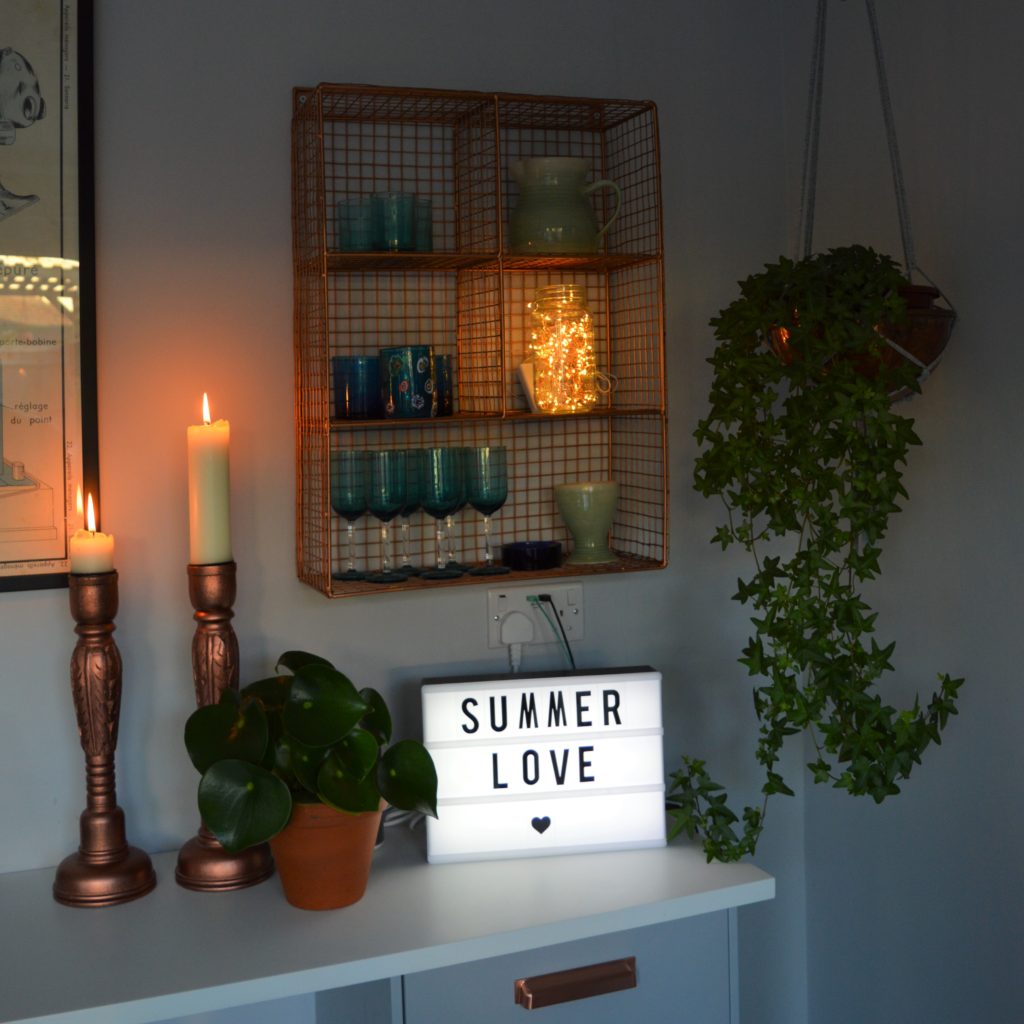 I hope you're inspired!