When we lived in Canada we really discovered and fell in love with deck living. It's been on the house to do list since we moved in 18 months ago but as usual, the outside is the last job. But having drawn up the designs and found our deck guy we're all booked in for next week so it was time for me to find items for the sitting area.
When I designed the house I picked a palette for the deck area: grey, white, yellow and industrial. And even though the deck wasn't there – it's just a huge mess of concreted areas – it meant that I could pick out items along the way knowing that they would work in the end design.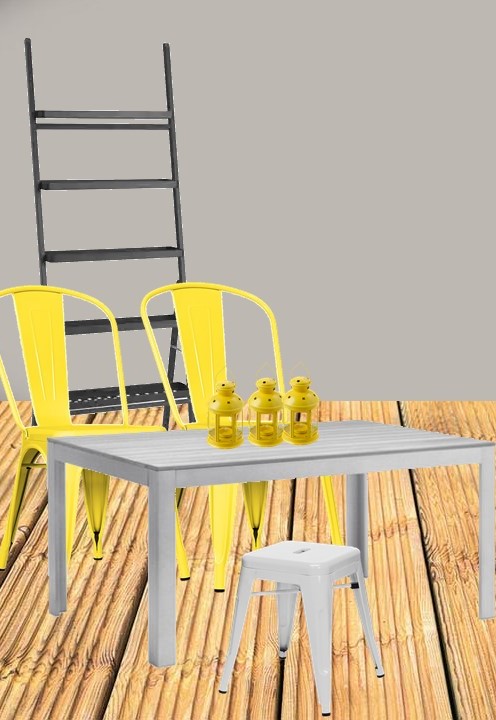 This is computer version of how the dining deck will look using the items we already have: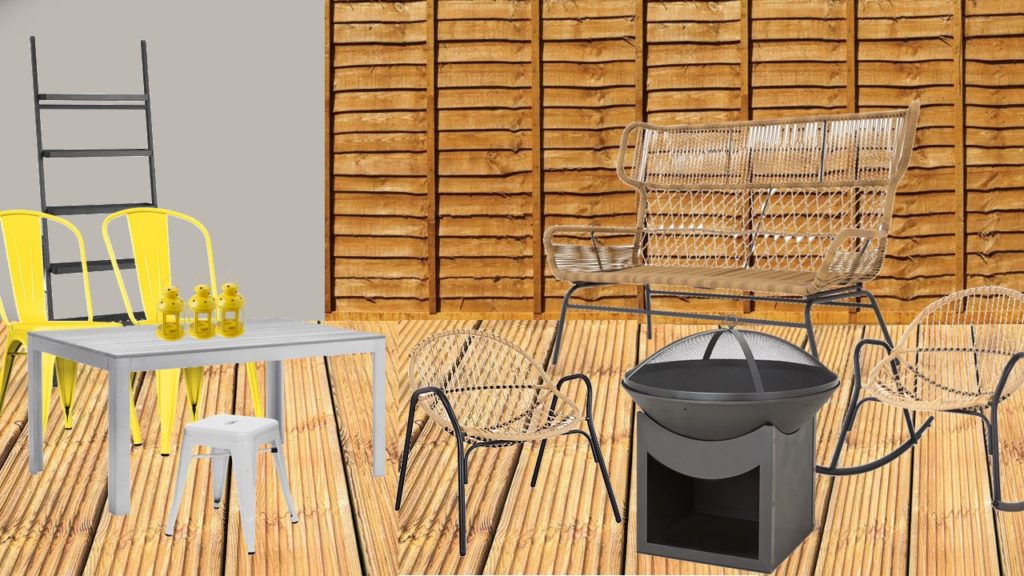 I have designed a long deck with a dining area and a lounging area under a pergola. We didn't have any lounging items so here's what I picked.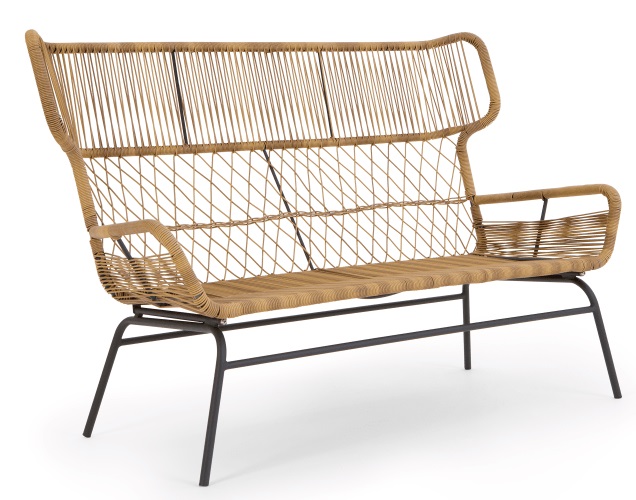 The MADE Lyra outdoor sofa comfy and stylish.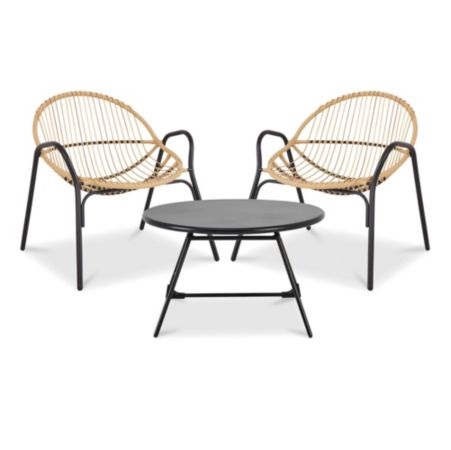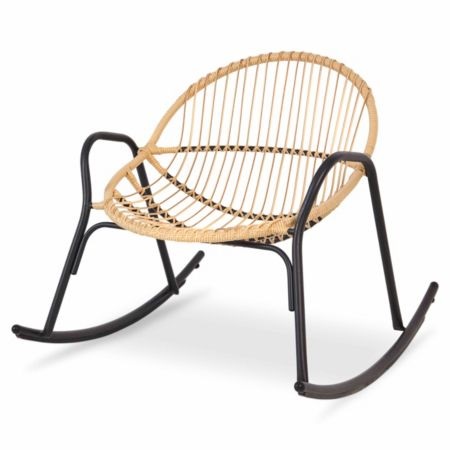 To go with it, I wanted something similar but not a complete matching set. The B&Q CUBA rattan collection is lovely and a great match with the MADE sofa. You can either buy the 2 seater set which includes the coffee table or you can buy the chairs individually as an armchair or a rocking chair (and bonus points as they stack).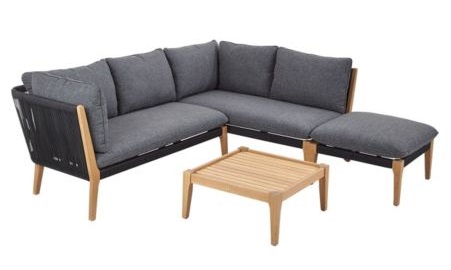 I would love to have the budget and the cushion storage to have this B&Q JUNEAU gorgeous set.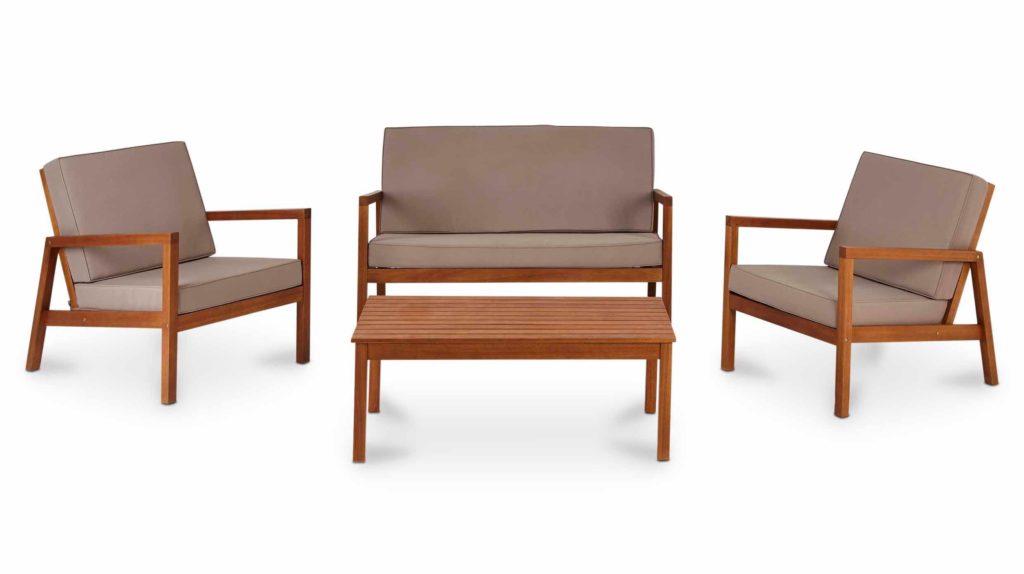 I also love this retro B&Q SAKAR set but in our case the wood would have clashed with the decking.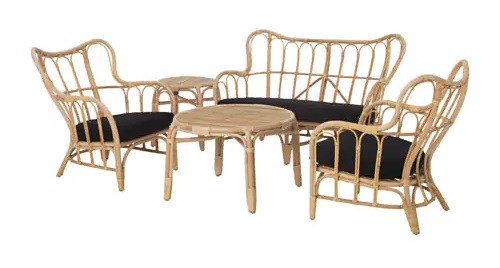 The more budget friendly and still lovely set is the IKEA MASTHOLMEN collection – you can buy all the items individually to suit your garden perfectly.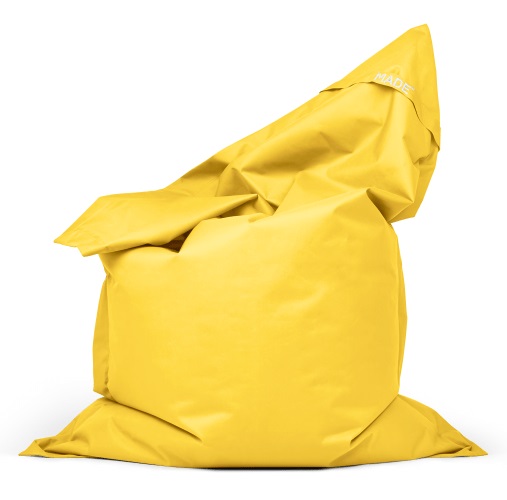 I couldn't resist this pop of comfy yellow in the form of an outdoor beanbag: MADE Piggy bag. It comes in red, yellow or grey and in 2 sizes. I went for small.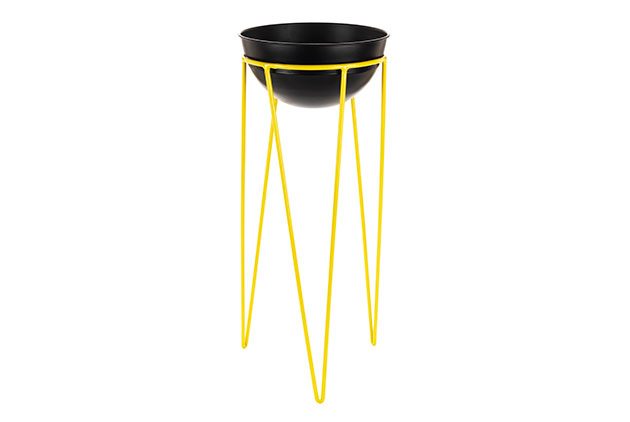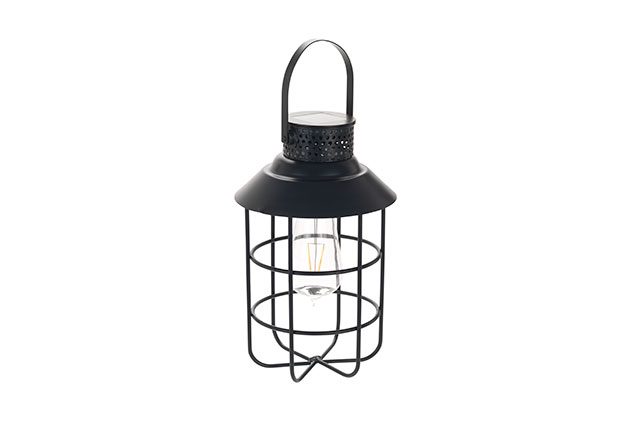 Sainsburys Home are killing it with their outdoor range again this summer. I LOVE the hairpin leg planter and the industrial style solar lantern is the perfect fit for my industrial inspired design. And they are super affordable!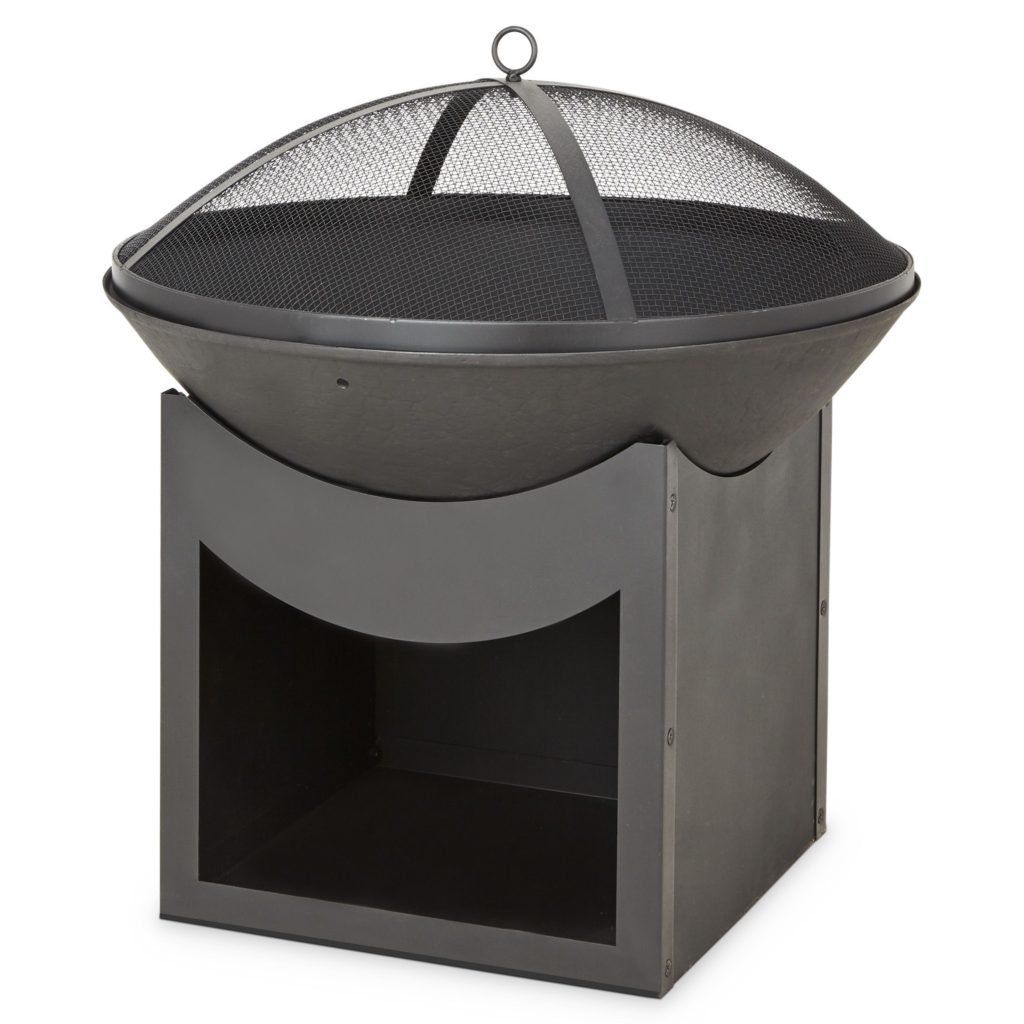 According to my husband you can't have a deck without a firepit. We picked the B&Q BLOOMA ULONG one, not only is it compact and lovely to look at (my main requirement!), it has room to store logs underneath.  I then found this tray table which is the same diameter as the firepit so we can put the tray on the pit when it's not lit and use it as a table.
Can't wait to share the finished deck with you.
I hope you're inspired!