For a long time 'anthracite grey' or RAL 7016 was my most used search term in google. My husband and I even joked that we should contact Royal Mail to see if we could call our new home 'Anthracite Grey House'.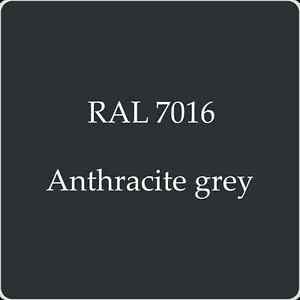 It all started with windows. Like anyone who reads interior design magazines, I had fallen in love with Anthracite Grey aluminium windows long before we had found a new home. So top of my wishlist for a new home was Anthracite Grey triple glazed dual colour aluminium windows (so Anthracite Grey on the outside and white on the inside) with a matching front door. I swear I didn't do it on purpose but I was very excited that the house we finally bought (I visited and offered on a lot!) had old PVC double glazing which was shot.
Here's a photo of the new windows going in. You can also see in this photo, my next Anthracite Grey obsession: grey guttering, fascia and soffits. As we had to re-roof, we had an overhang added to the roof on the gable end so we changed all the guttering, fascia and soffits to Anthracite Grey PVC.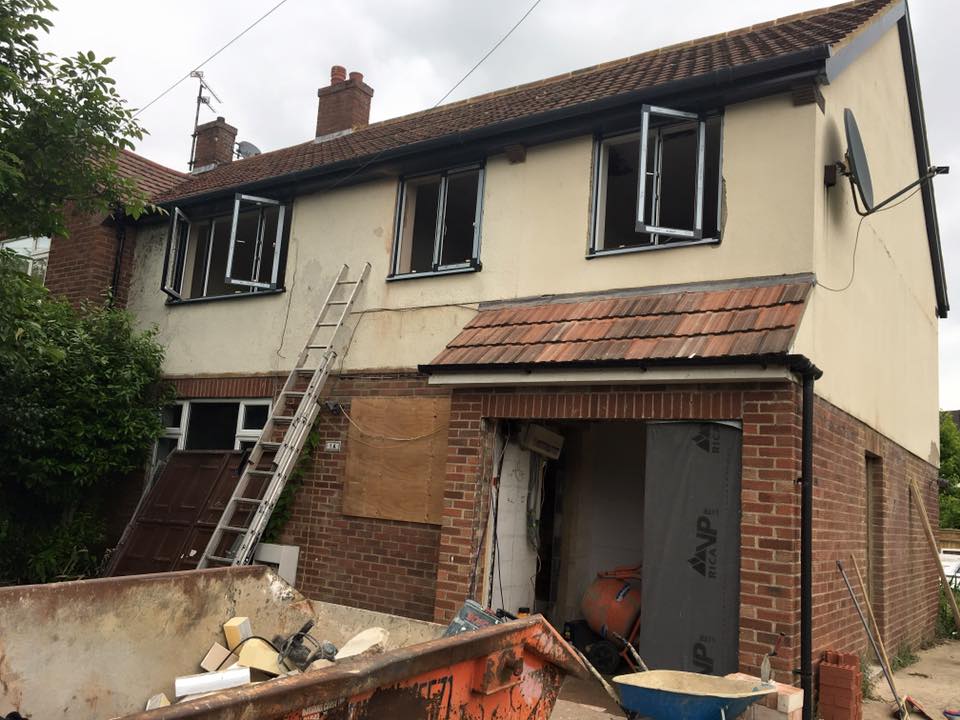 Next I moved on to the external lights. We needed lights by the side door and bi-fold at the back of the house, but we also needed one at the front by the front door. Philips do an amazing collection of outdoor lights called myGarden and lots of them are available in Anthracite Grey. I picked the round ones for the walls and the column light for by the front door.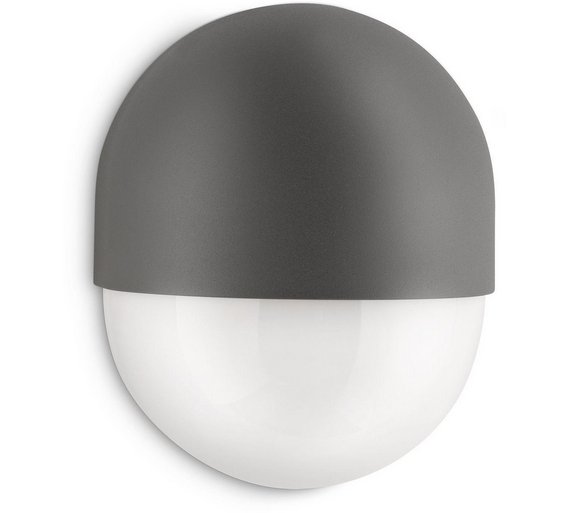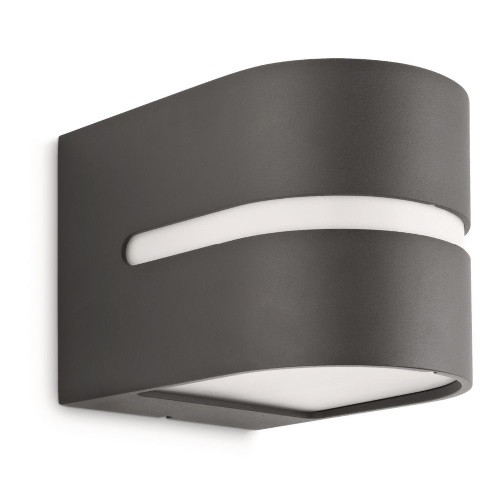 Then came the render paint colour. We had hoped to clad the top half of the house but in the end budget and timescales meant that we decided to paint the render. At the time – last September – Sandtex only had 2 greys in their smooth masonry paint: Plymouth Grey and Gravel. A sample of Gravel could only be obtained directly from Sandtex (they did kindly send me a free sample I must add) but luckily Plymouth Grey looked great with the Anthracite Grey windows and the brick.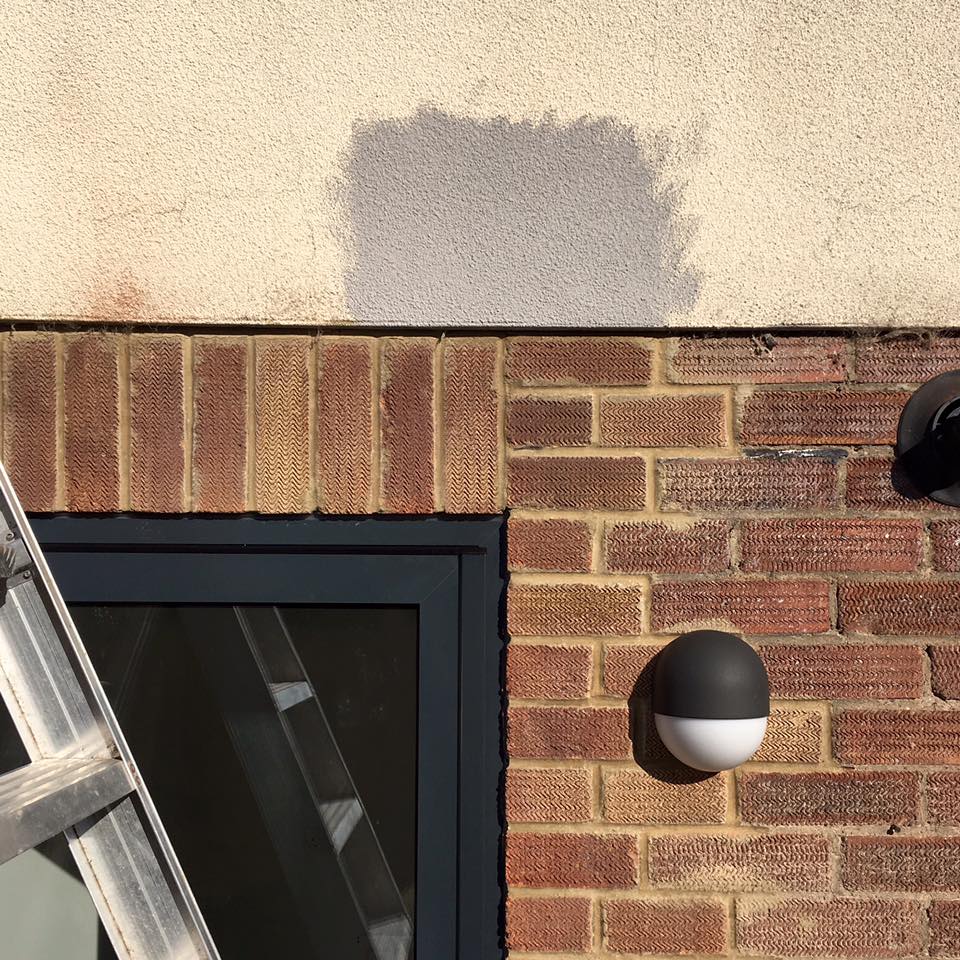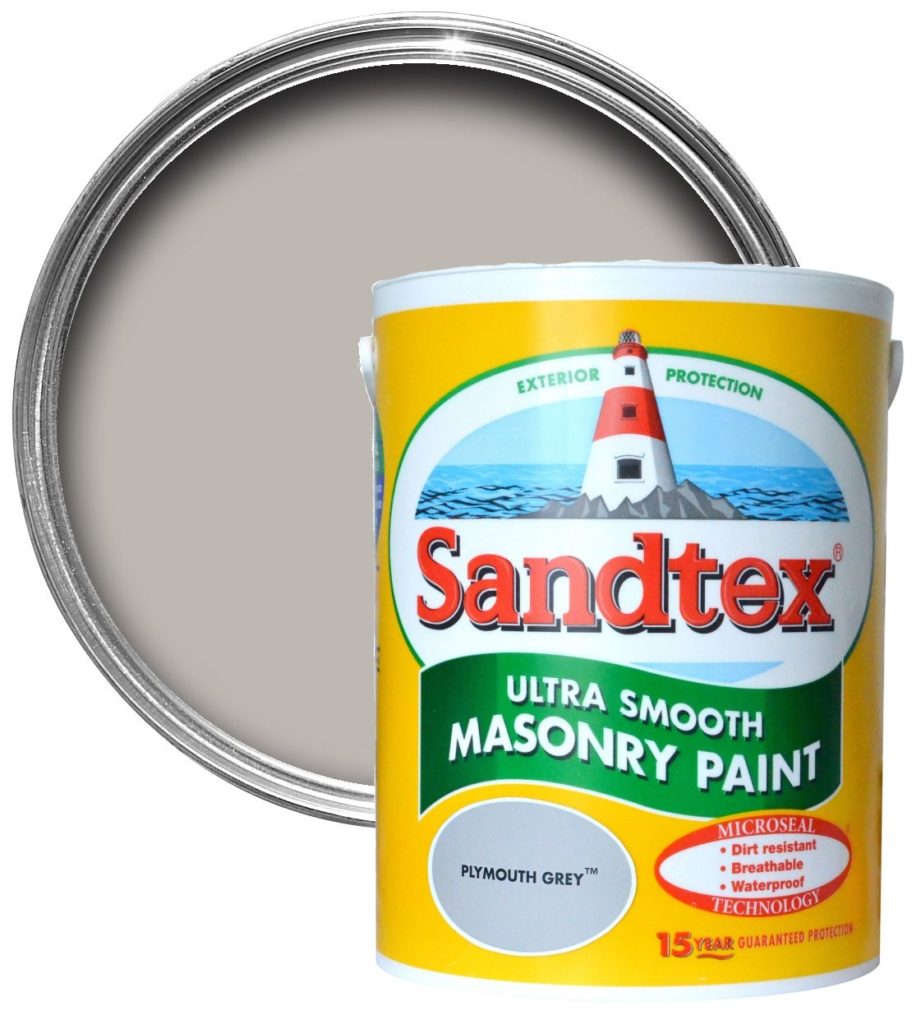 Having just looked at paint in Homebase – as we have painted a cement slab in the garden to match the render – I see you can now get 5 greys!

Here's the render mid-paint – on a sunny day.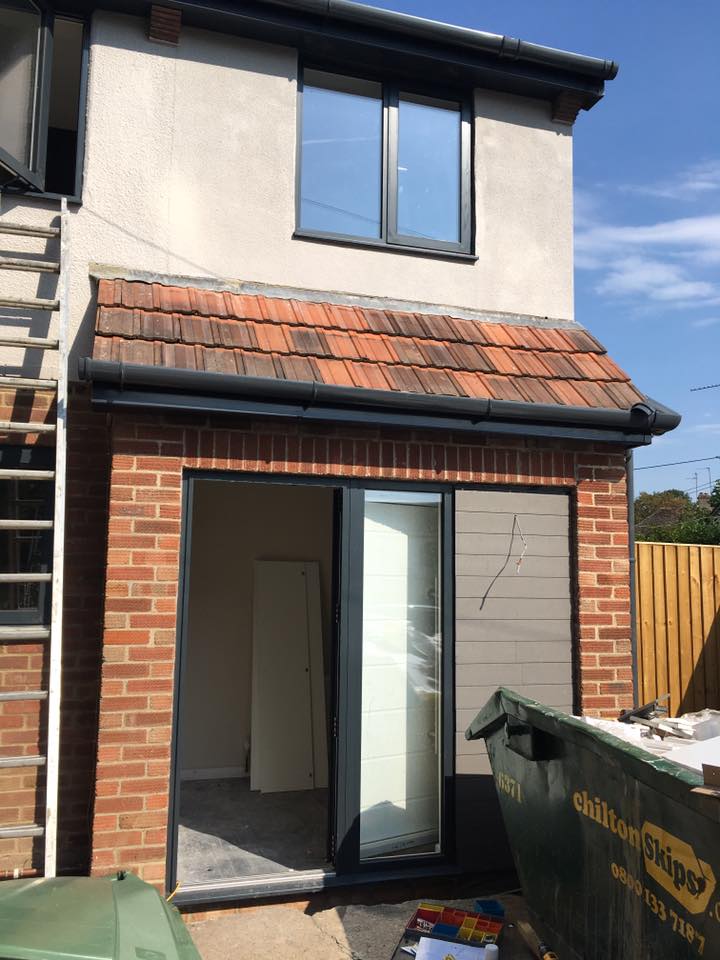 Here's the end result on a grey day. I kinda love the more intense colour you get on a grey day which is probably a good thing considering we live in England!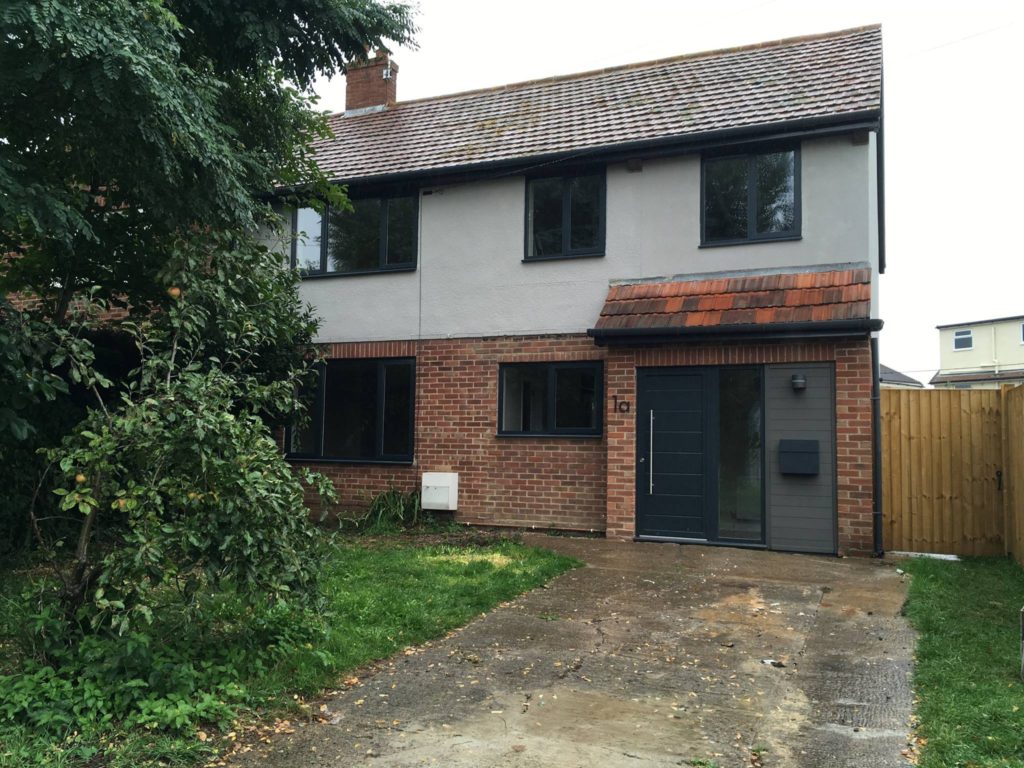 So you might notice that in my attention to detail, I also: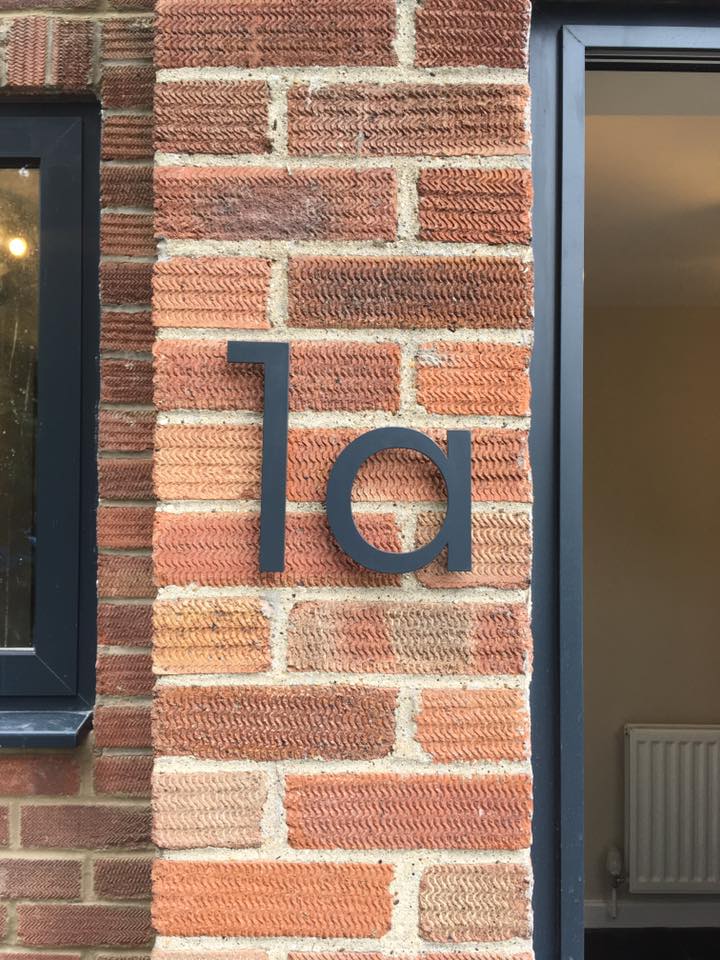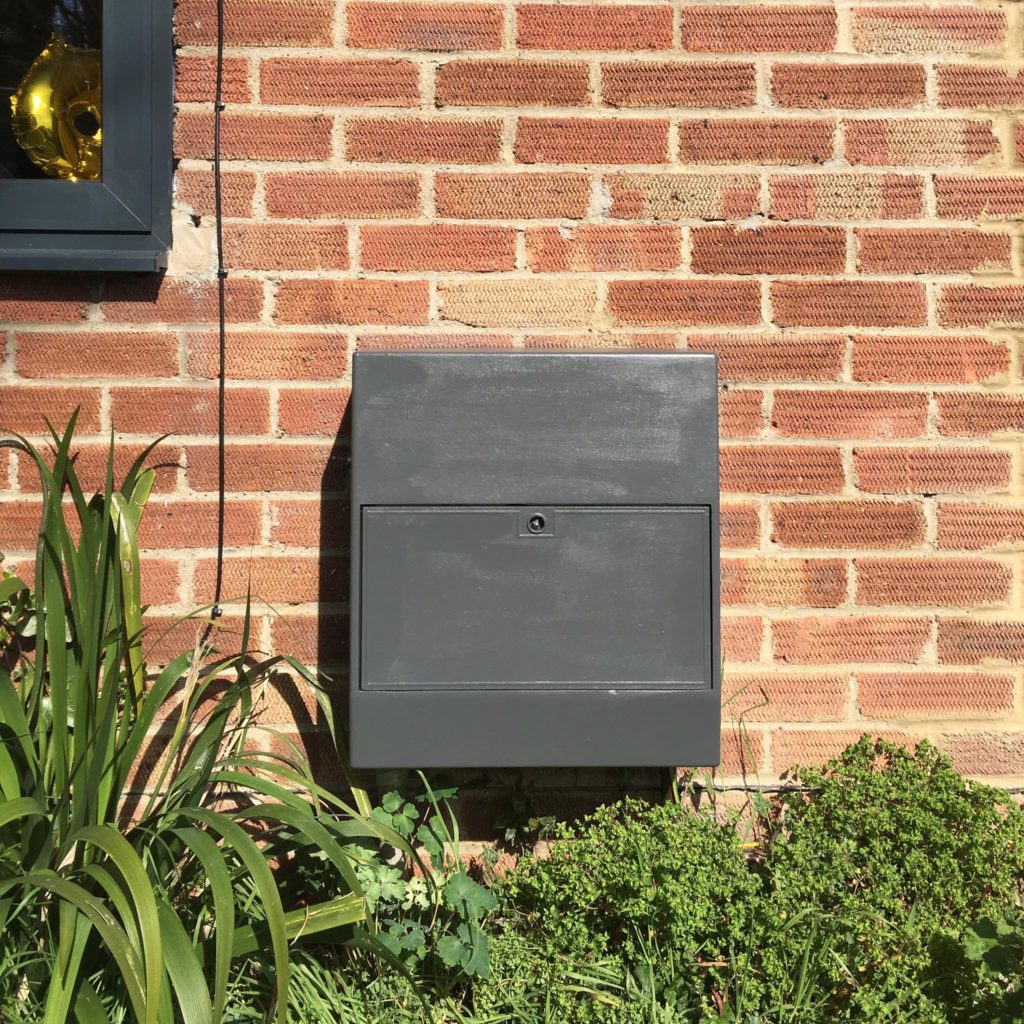 We still need to pave the drive – with graphite grey paving stones of course! – but my labour of Anthracite Grey love is complete. If you want to see which grey I picked for the inside, here's my 50 shades of grey post.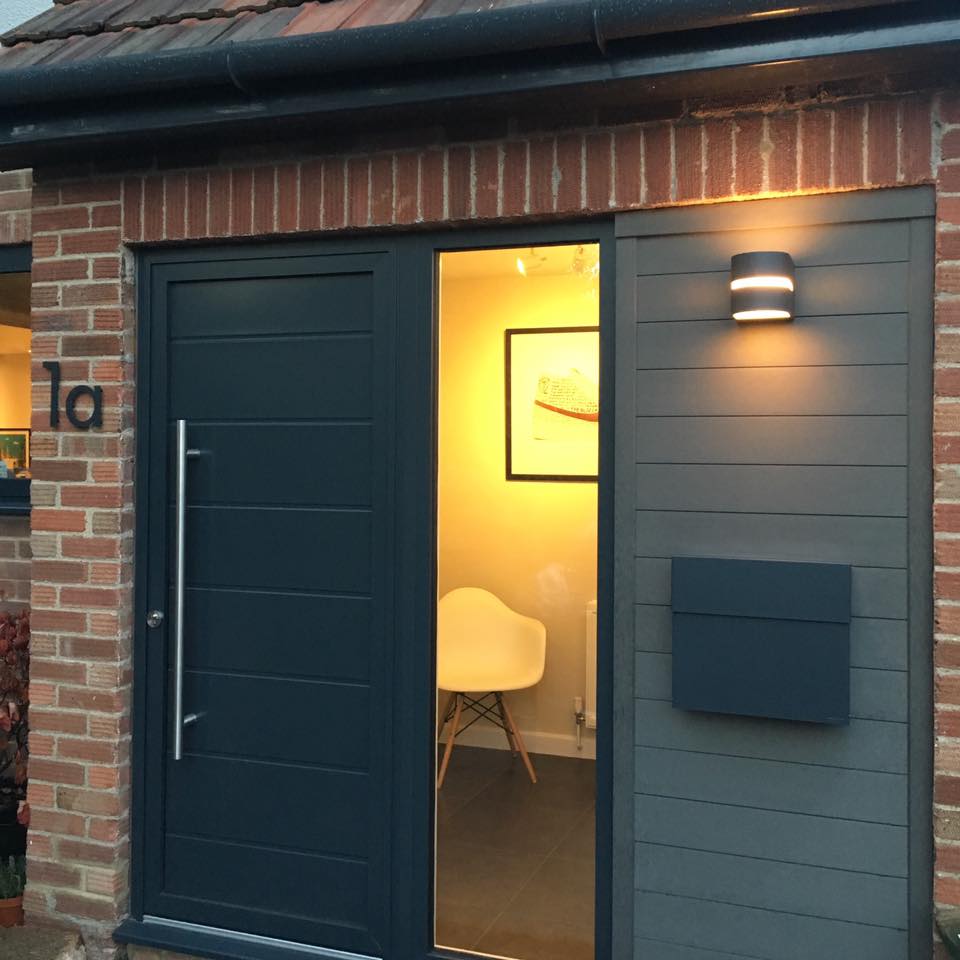 I hope you're inspired!