I saw this table offered for free on Facebook as it was going to the skip and I had to save it. Nothing was wrong with it, apart from the top being worn but as it's solid wood I knew I could restore it or paint it. But then I started designing our new deck and I realised I could get two items out of it.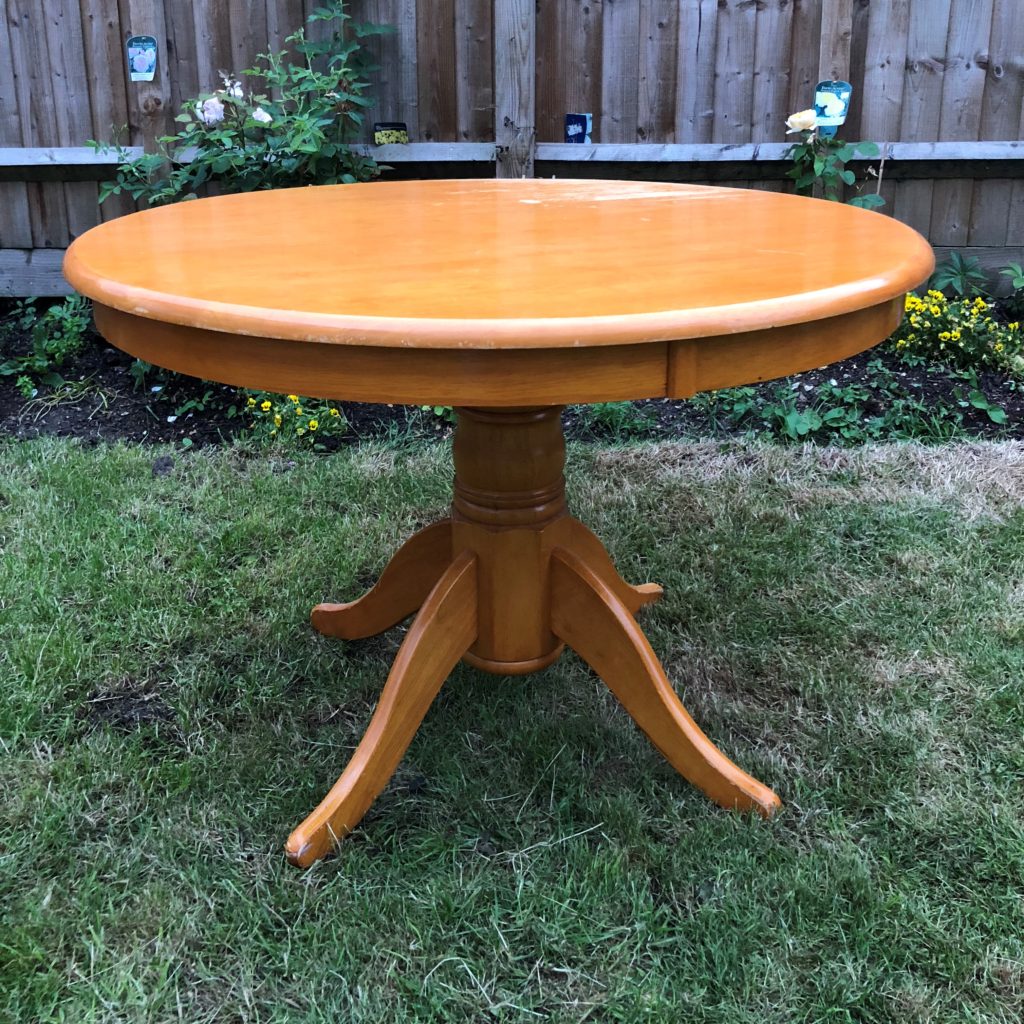 Starting with the base, I made a plant stand. My husband attached the planter on top. I then gave the base a rub with Annie Sloan black chalk paint wax to give it a dirtier look. I then filled it with plants which will hang down as they grow.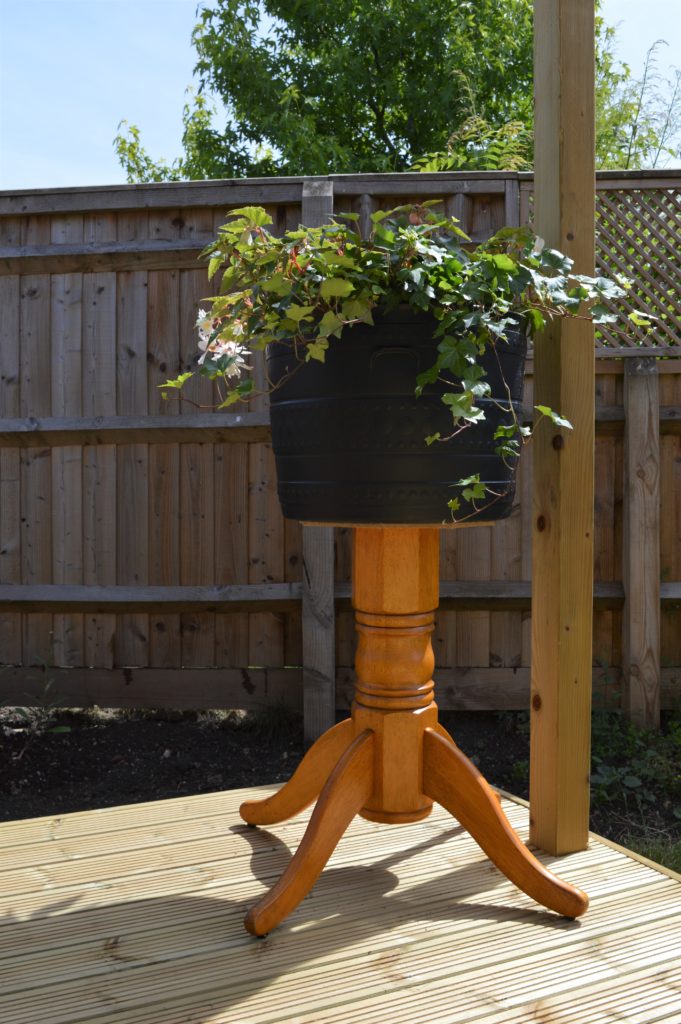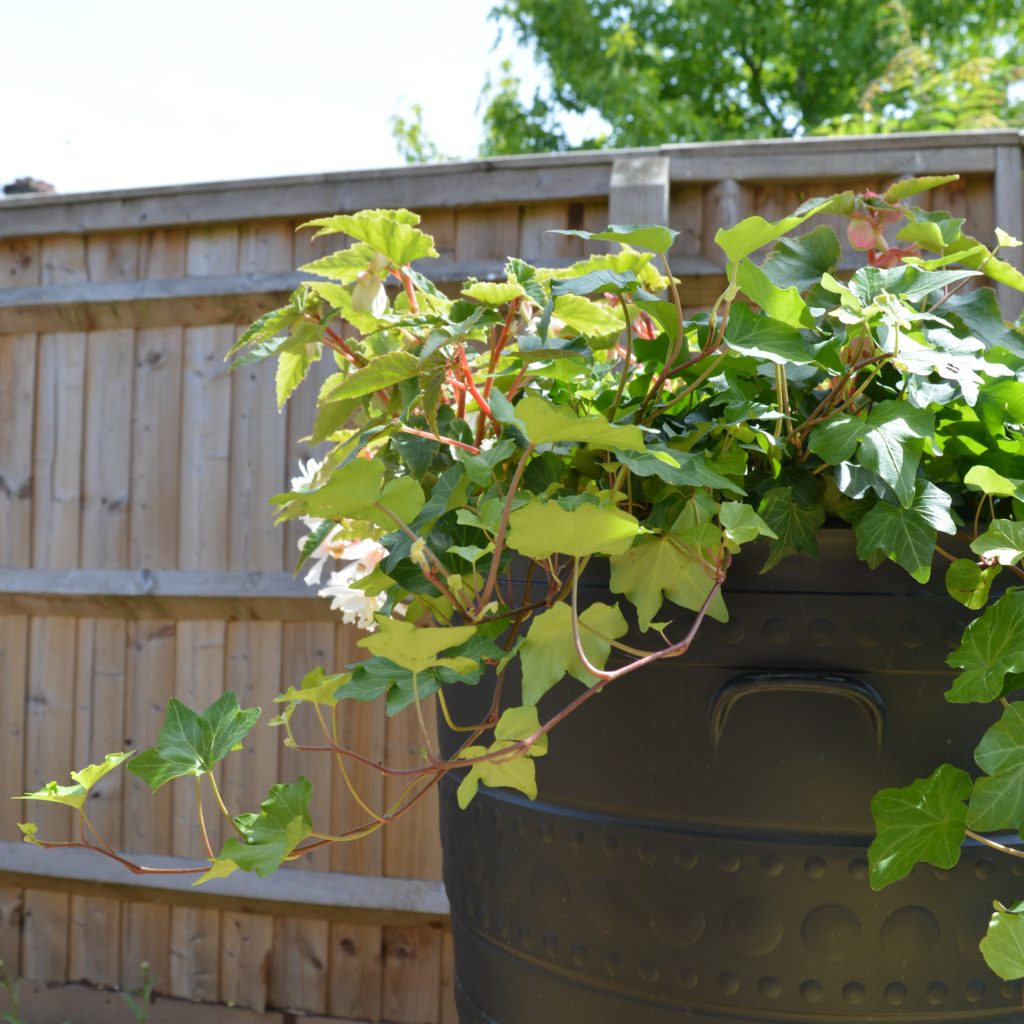 I had this metal table base and wanted a side table for the pergola. My husband cut the table top to fit and then sanded it down.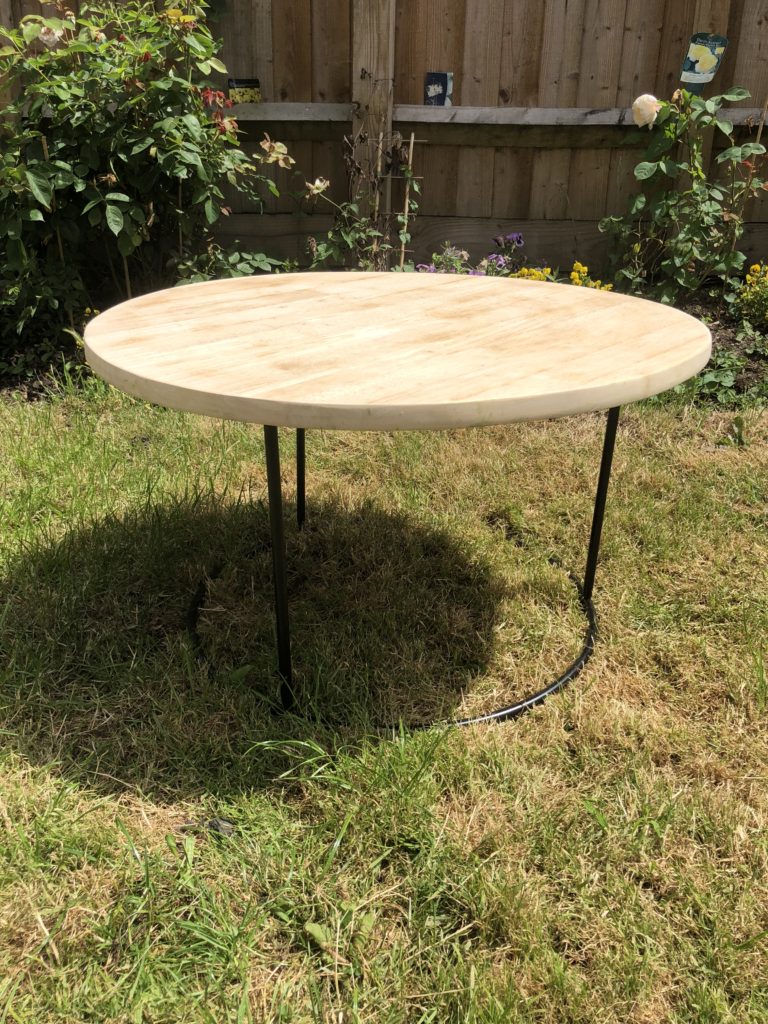 A coat of Annie Sloan black chalk paint wax and it's the perfect industrial looking side table.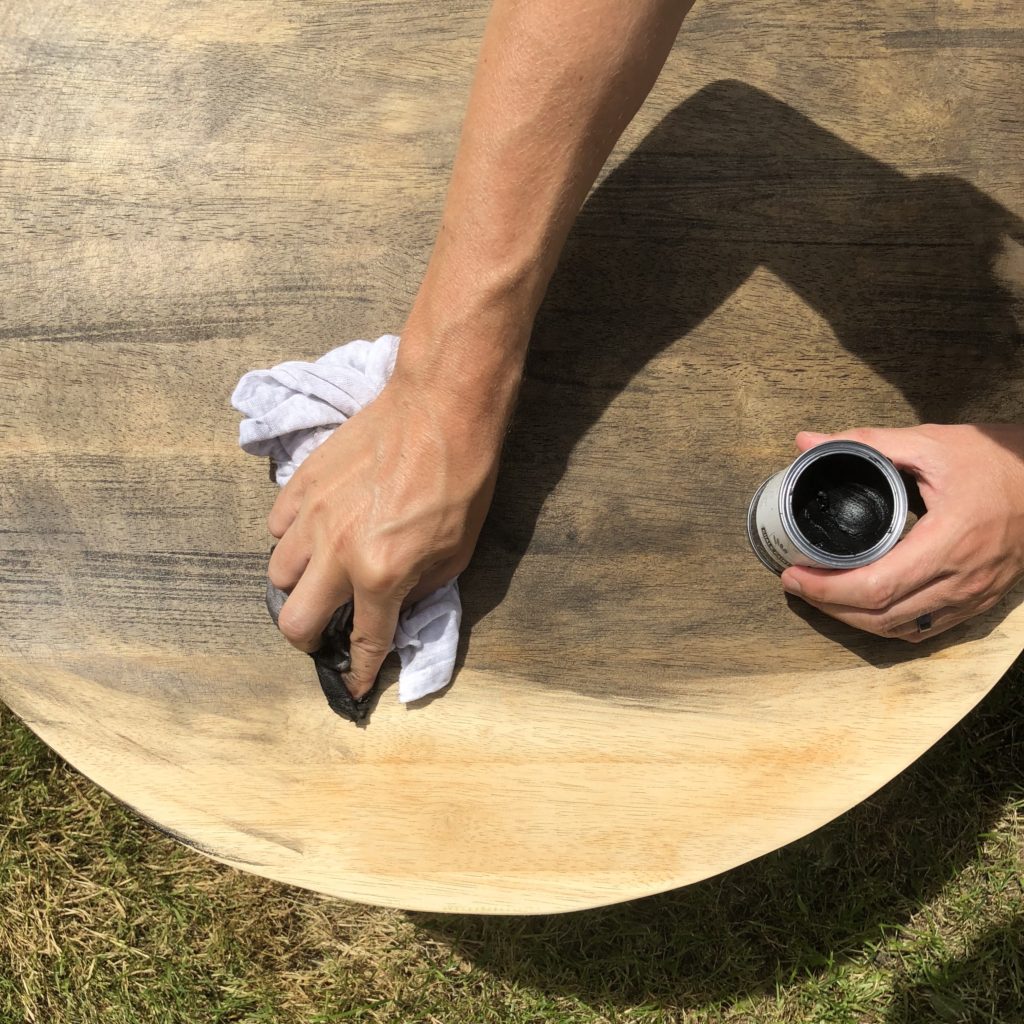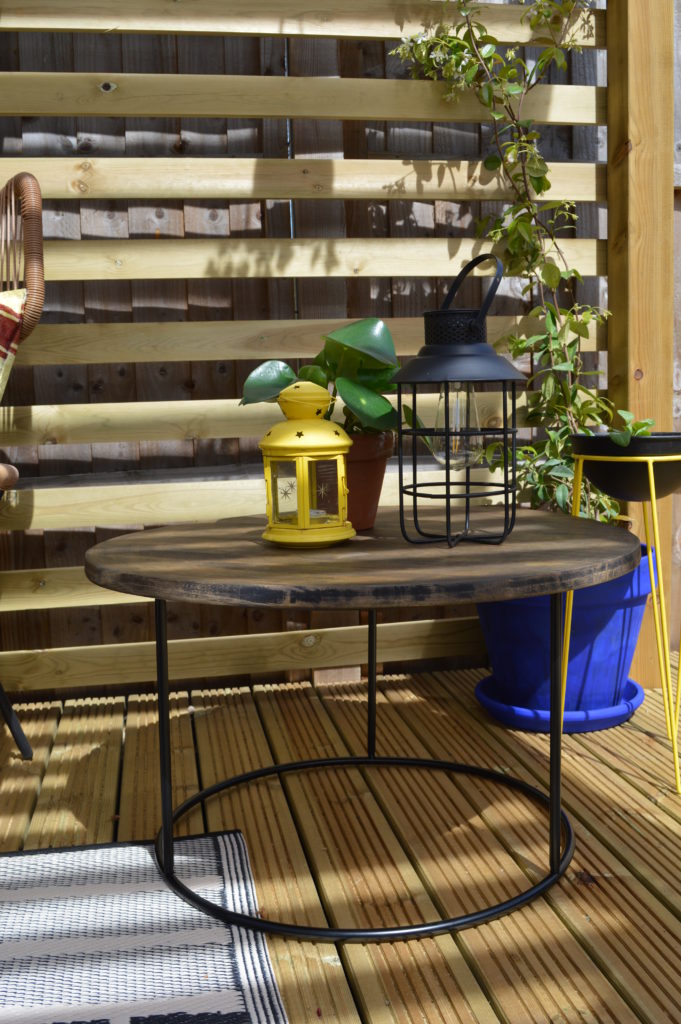 I love how the grain comes through with the wax. I think it's one of my favourite bits of furniture on the deck and it was completely free.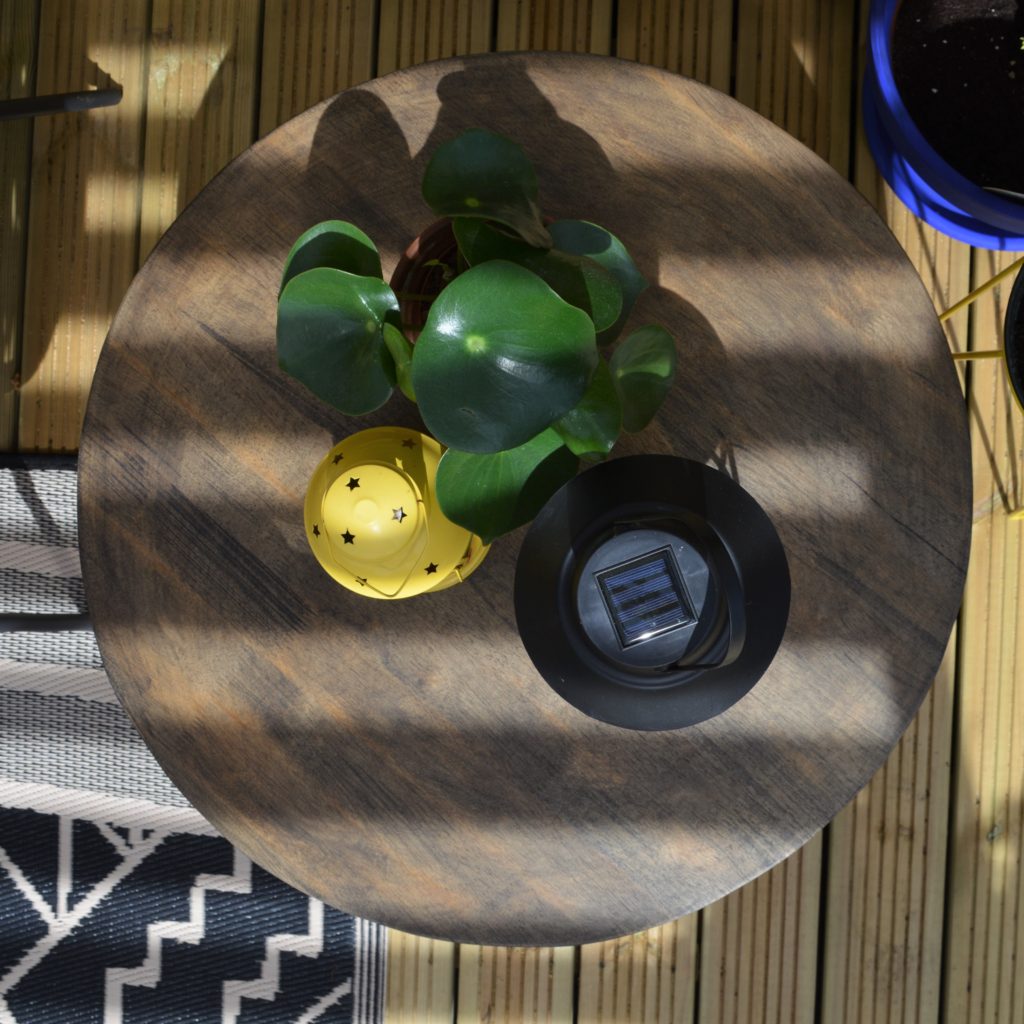 Happy making!