Forever wreaths are great as, as their name suggests, they last forever and you can use the metal base to make wreaths all year round with seasonal foraged items or decorations. Here's my easy how to tutorial to make your own.
To make a forever wreath you will need:
a black metal hoop
a bow (here I made a bow from William Morris red Strawberry thief fabric)
dried eucalyptus
4 red matte metal wired mini baubles which look like berries – you can buy these re-wired or glue gun wire into them
4 pheasant feathers
a reel of florist wire (here I used gold)
something sharp to cut the florist wire (either good scissors or wire snips)
a way of hanging the wreath on your door or in your chosen location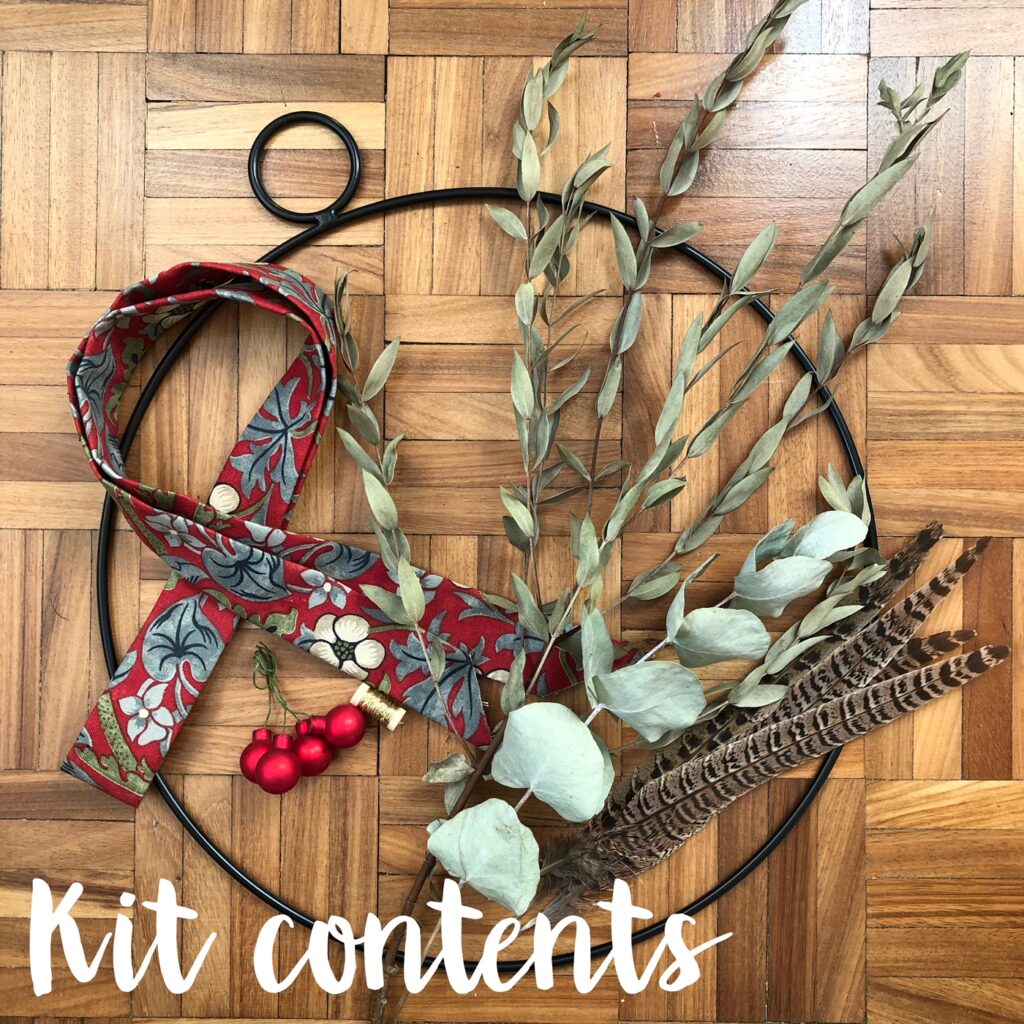 Tutorial:
Design. Gather your materials and have a nice space to work. It's a lovely therapeutic task, I strongly recommend taking your time, having a cuppa (or something stronger) and playing some music. You need to start by deciding on your design. Lay your items on the hoop to see what you prefer. There is no right or wrong design, it's up to you.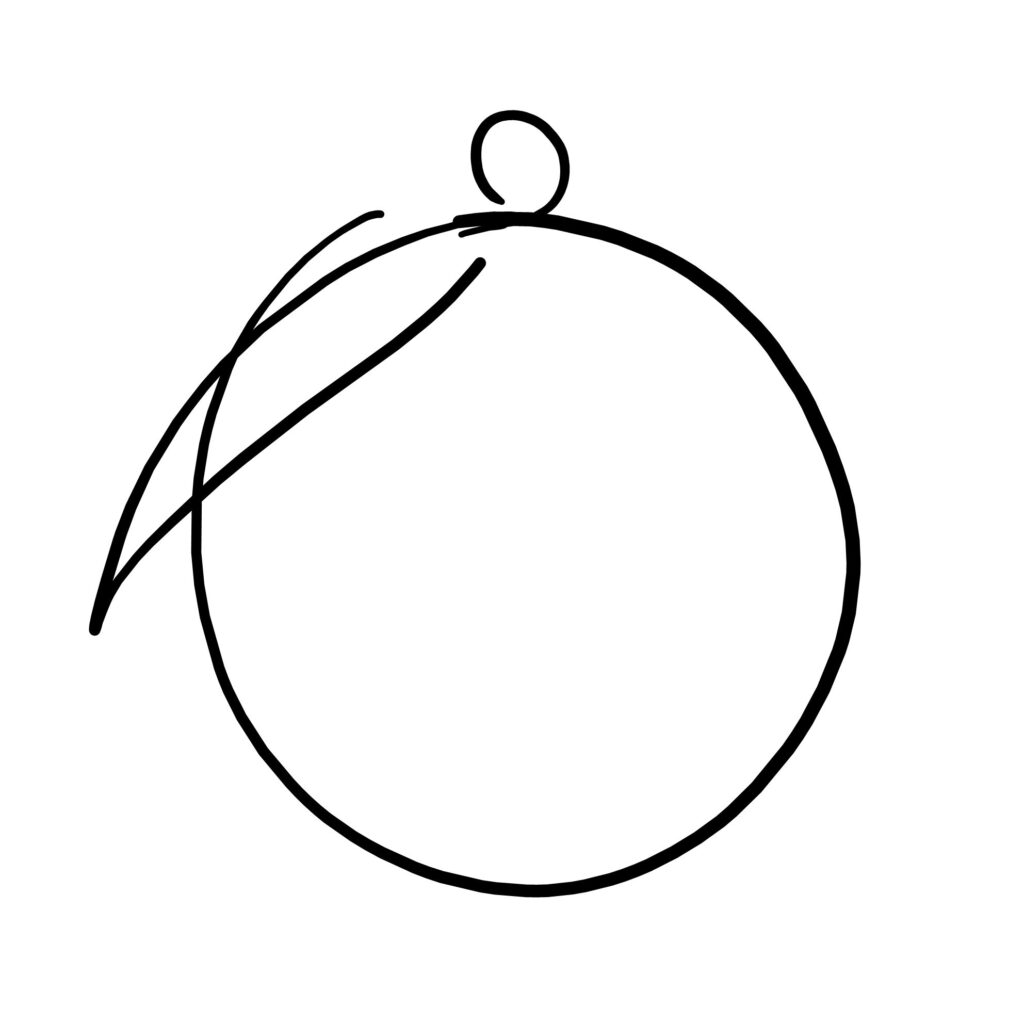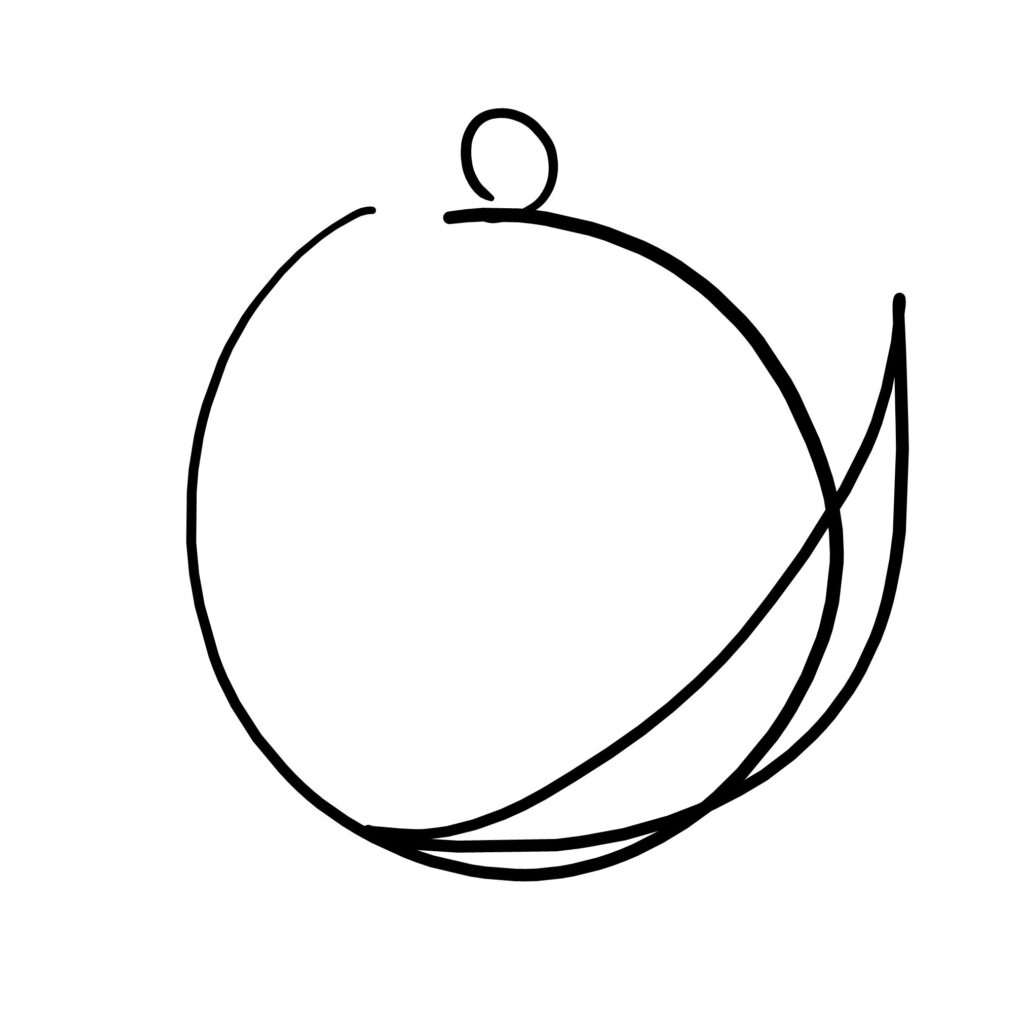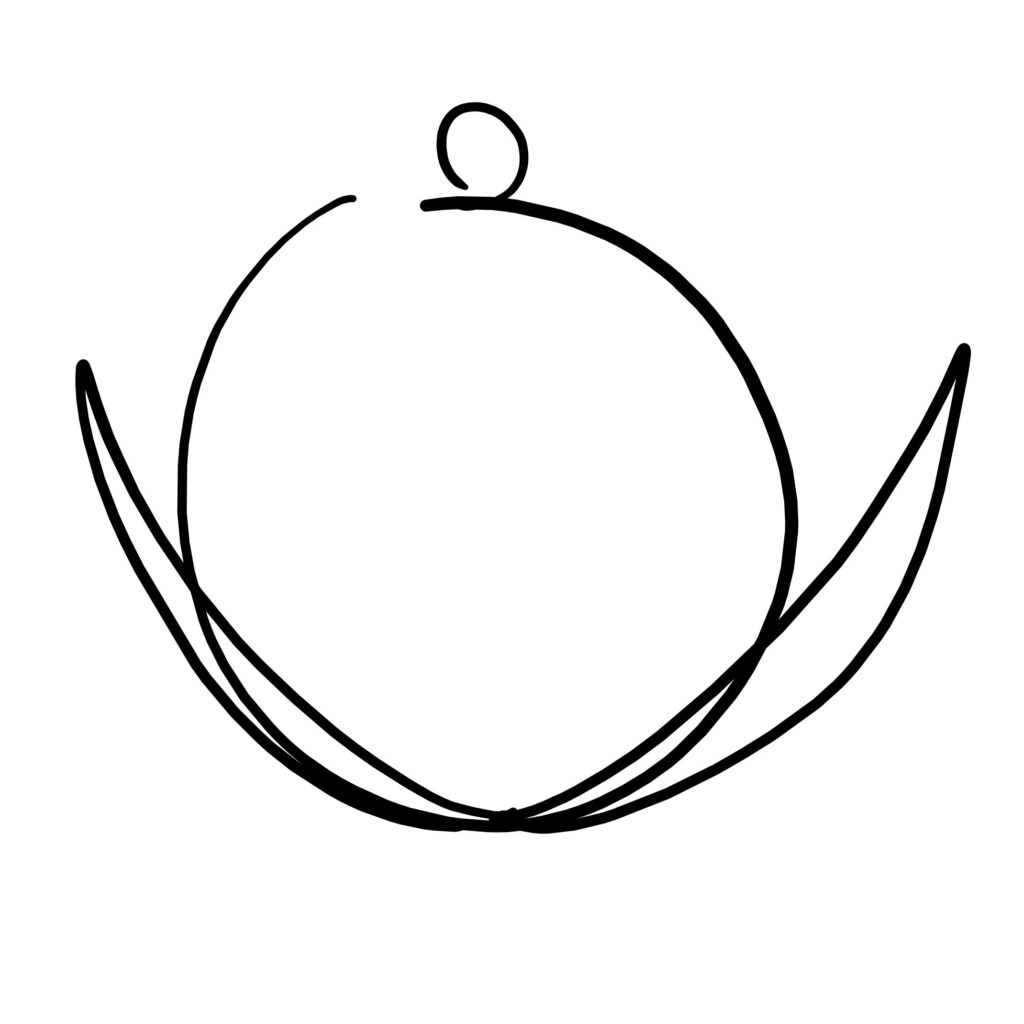 You start by creating little bouquets. One if you are hanging it from the top or the bottom, or two if you are doing a double option at the bottom, like the illustrations above. Hold the items together in a bouquet, cut a section of wire and wrap it round and round to fix your materials into a bouquet. To finish off the tie you need to twist the wire together and fold it into the bouquet (or snip it off but that can leave sharp ends).
Once your bouquet or bouquets are ready, lay them on the hoop, then wrap a section of wire around the bouquet and hoop three to five times. Each time you wrap the wire, be sure to give it a substantial pull. This tension is what holds your wreath together. If you are using foraged items, keep in mind, the greens and branches will dry and shrink during the weeks your wreath hangs on your door or wall, so don't be afraid to give that wire a good, tight pull! To finish off the tie you need to twist the wire together.
The little red berries have wire attached so they can be attached to the hoop or the bouquet, depending on your design.
Next, turn your wreath over and tuck in the ends of the wire. You need to do this so it won't scratch your door or wall.
Wreaths don't seem complete until they are finished off with a large bow. This set includes a handmade William Morris one, you can't get more Christmas than that! But of course you can add different bows for different occasions. It can be styled in a number of ways from a fluffy rosette to a minimalist draping. Have fun.
Take a step back and admire your creativity! Command strips are ideal for hanging a wreath or you can buy wreath hangers which will hook over the door or frame.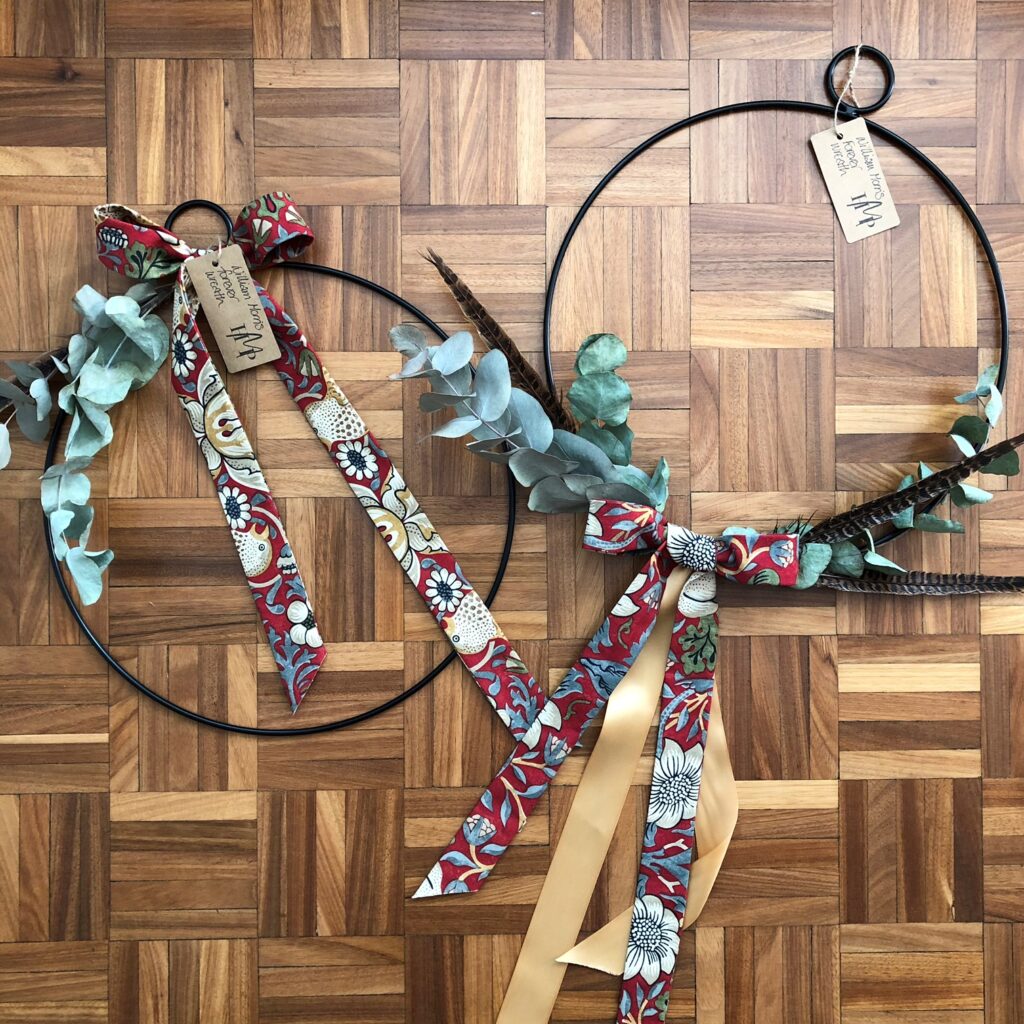 One of the best parts of crafting a winter wreath especially is that you likely have a number of ingredients waiting for you just outside your door. If you're able, try foraging materials to add or adapt this design. These are fresh and dried items from my garden.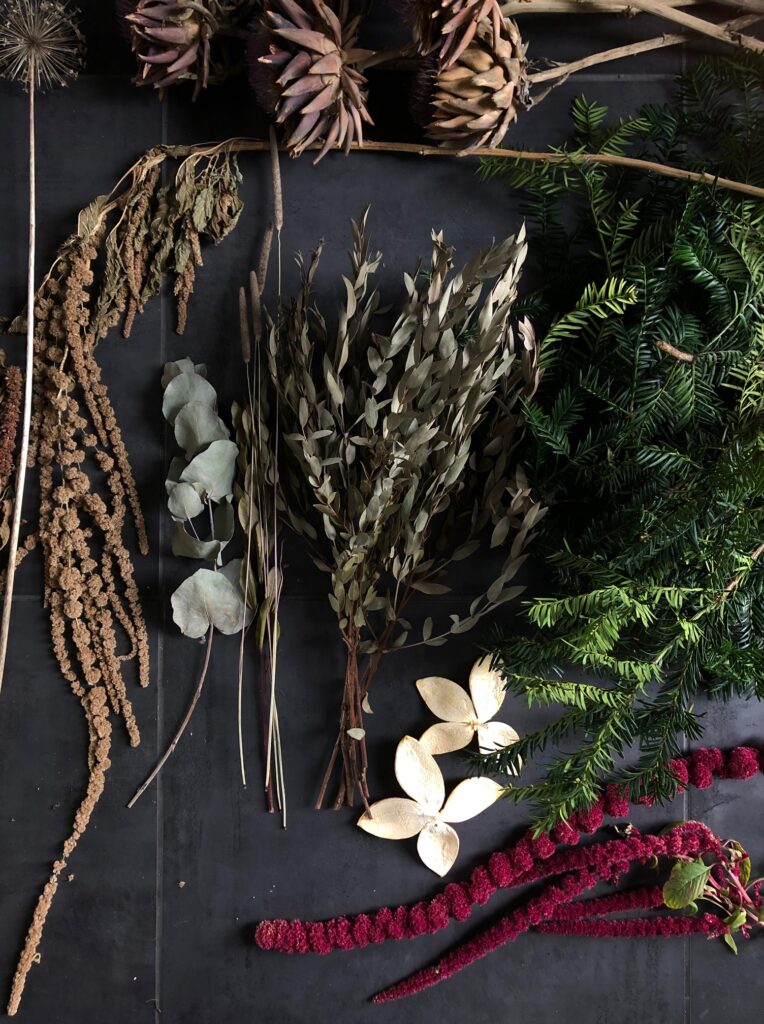 These orange flowers are made by peeling the orange in one and drying them in the oven (140C/120C fan/gas 1 bake for 45 mins-1 hr, until completely dried out, leave to cool).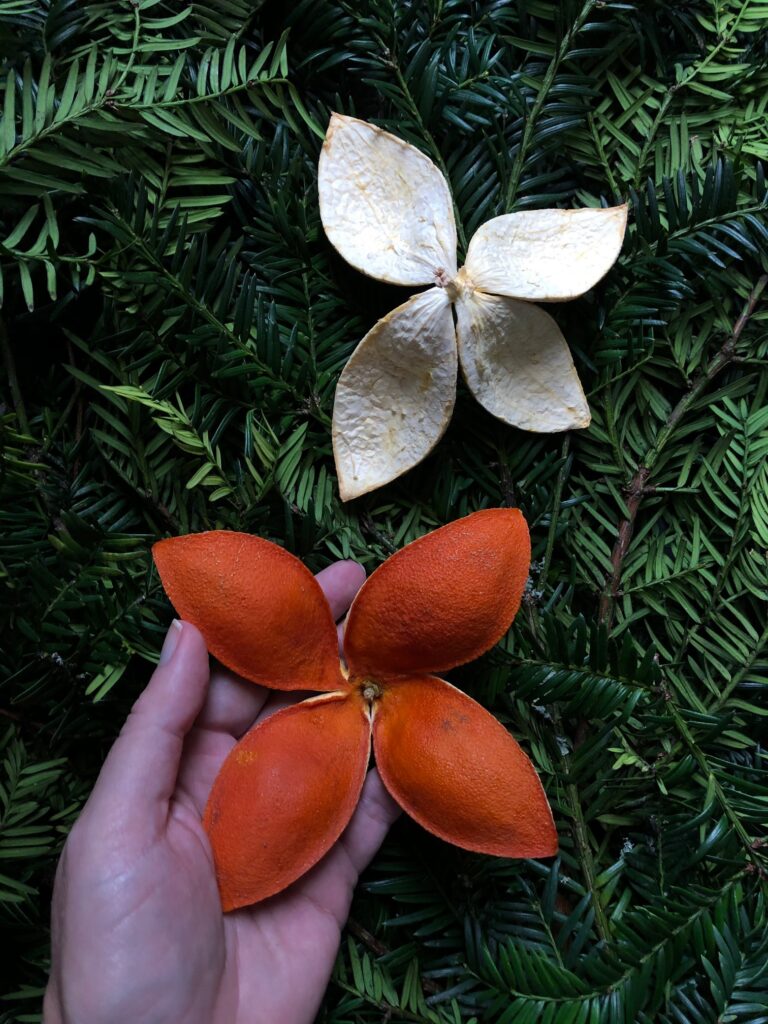 This kit can be used again and again, year after year. The method detailed above works anytime of year – it's easy to adjust your ingredients for spring, summer, or autumn.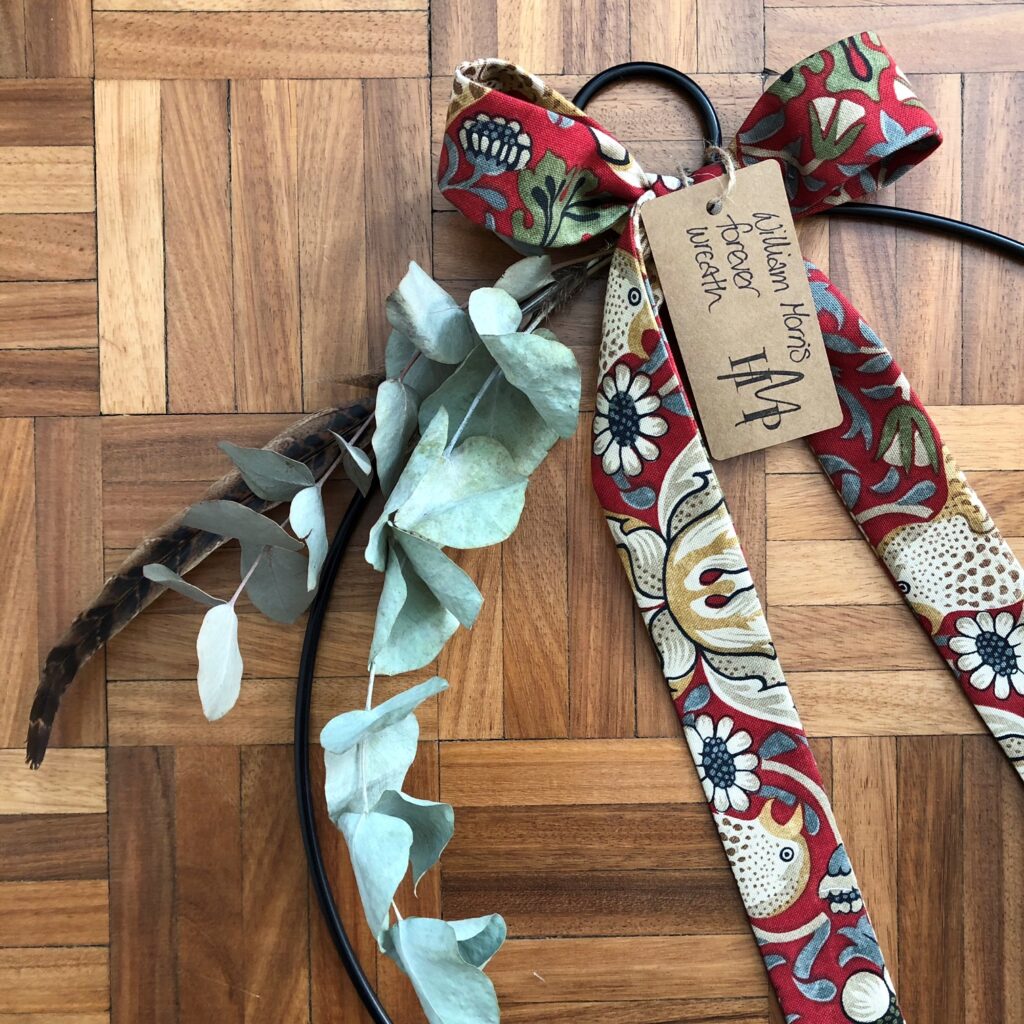 Happy making!