My youngest has expensive taste in raspberry jam. She can pick it out of a blind taste test. So I have a lot of Bonne Maman empty jam jars in the cupboard. I'm always looking for ways to give them away or upcycle them. I made some Christmas candle holders for the school fair so I had a pile of lids. As I was clearing up a vintage Flower fairies book I cut up a few years ago, I had an idea. Here's my how to upcycle jam jar lids into Flower fairy decorations. You will need:
Jam jar lids – clean*
Decorative paper for the insert – I used a vintage Flower fairies book
A compass, pencil, scissors and glue
Paint – these lids are metal so you need metal paint – and paint brush
Hooks
Glue gun
Ribbon or twine
*I clean my jars by first sitting them in a bowl of boiling water and if some glue remains, I use a glue remover like De-Solv-It Sticky Stuff Remover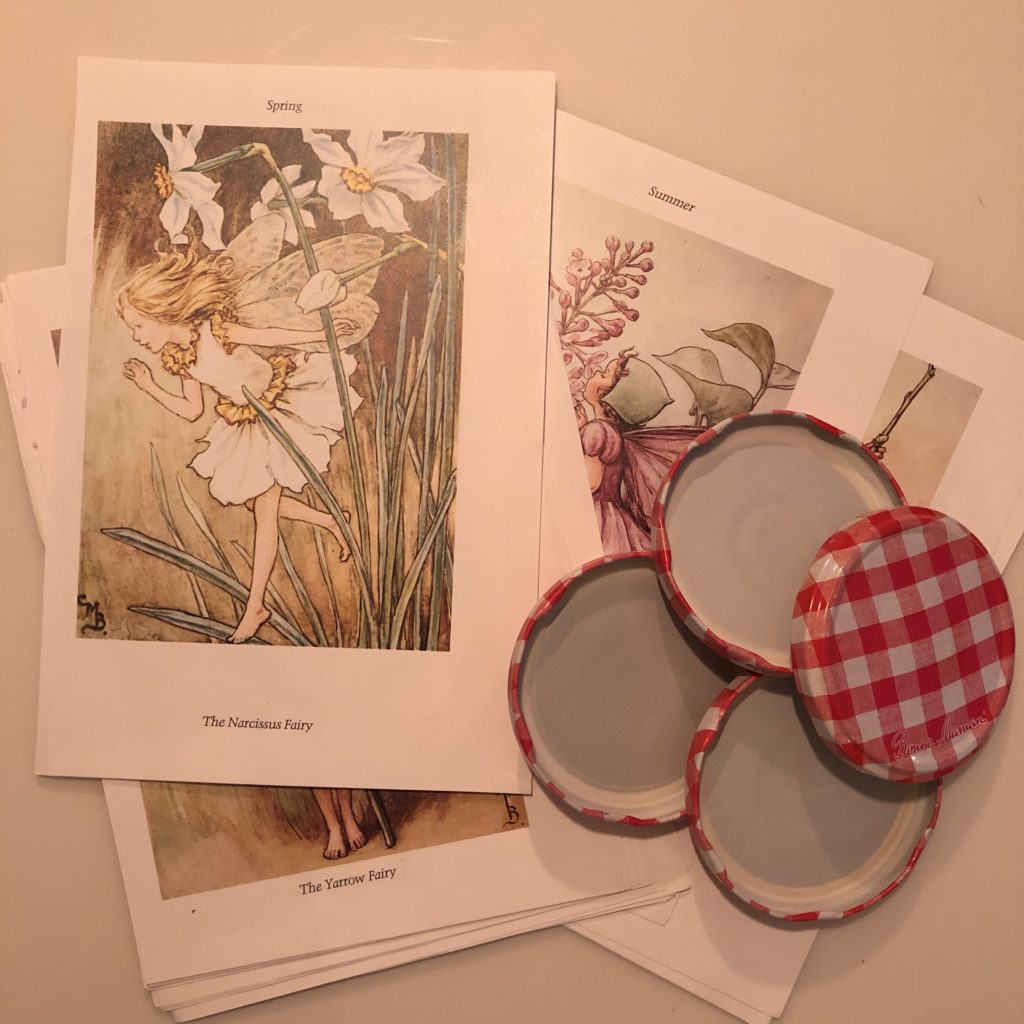 I started by preparing the decorative paper inserts. Using a compass I picked out the details in the images which I wanted to insert into the lids. I then cut them out.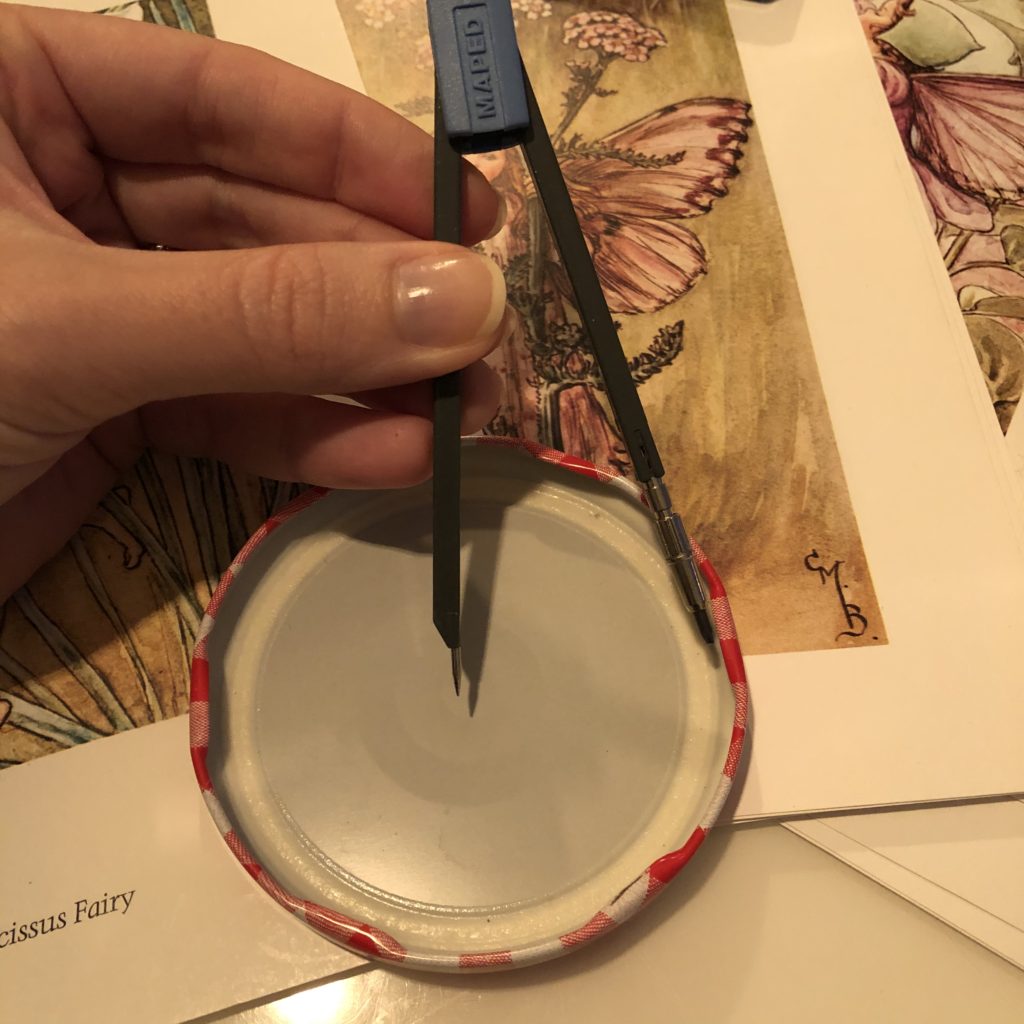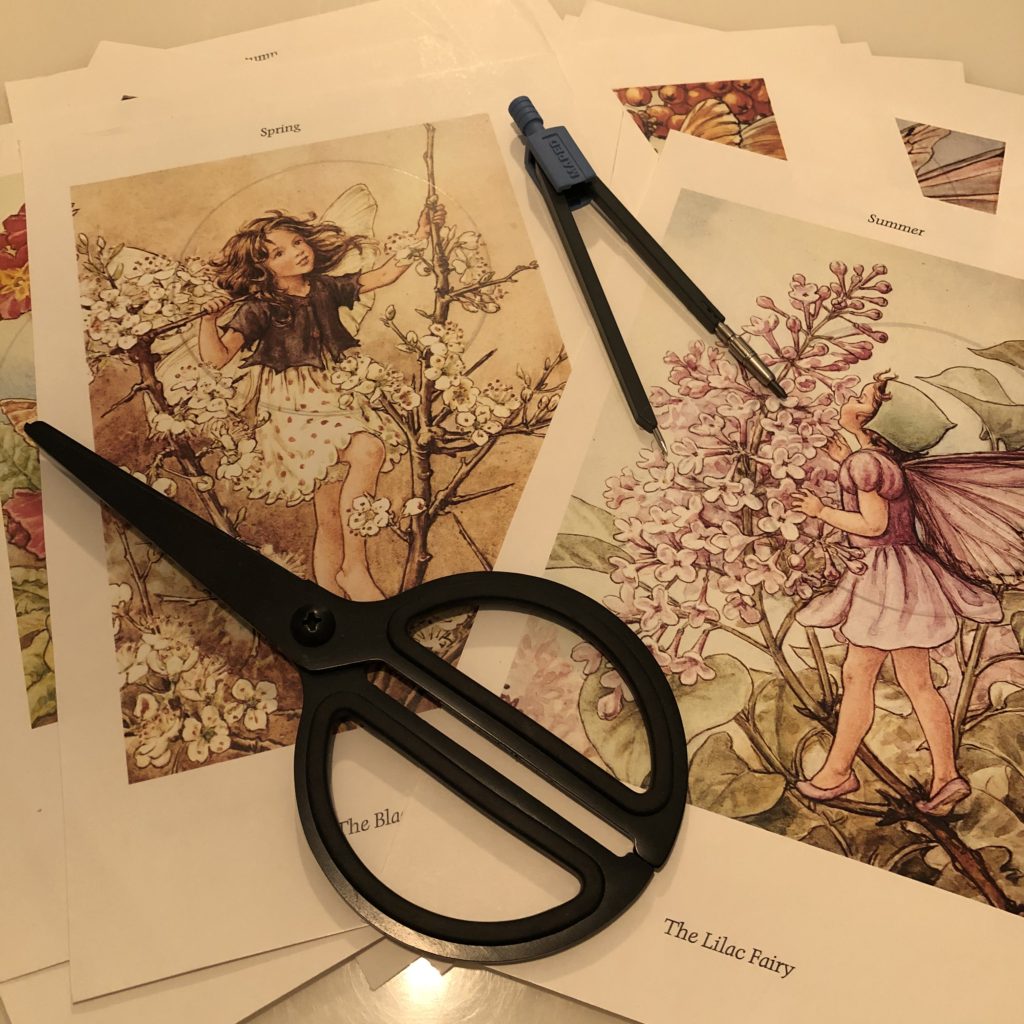 The paint I picked for this project was goodhome furniture paint from B&Q . I wanted to try it out as it's reasonably priced and has some nice colours. It's low VOC, describes itself as self-priming and suitable for metal. I picked autumnal colours: chueca and santa fe in flat matt. I would say that the paint is very thick and I wouldn't use it on furniture. It worked well on metal though. Weirdly the yellow needed a 3rd coat to cover the red but I didn't prime and it went on well with a nice matt finish. I love the colours.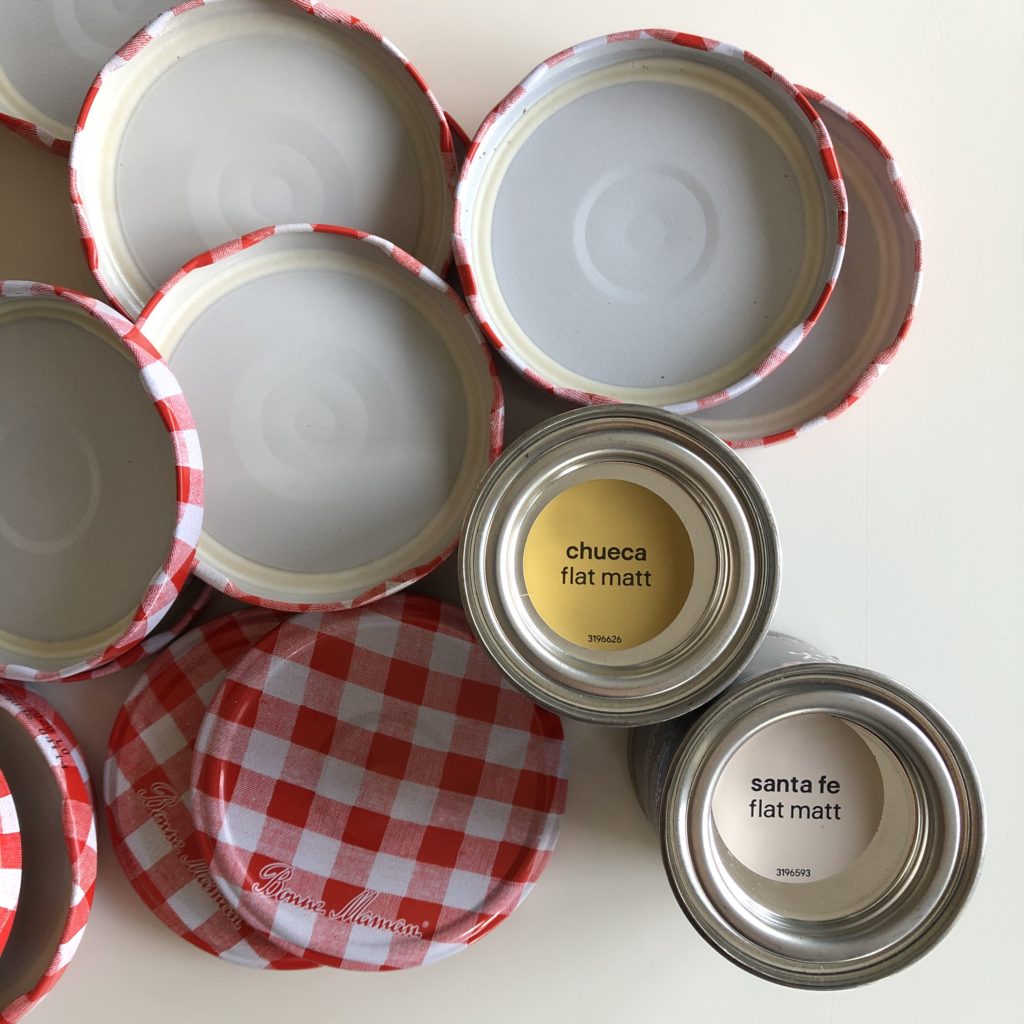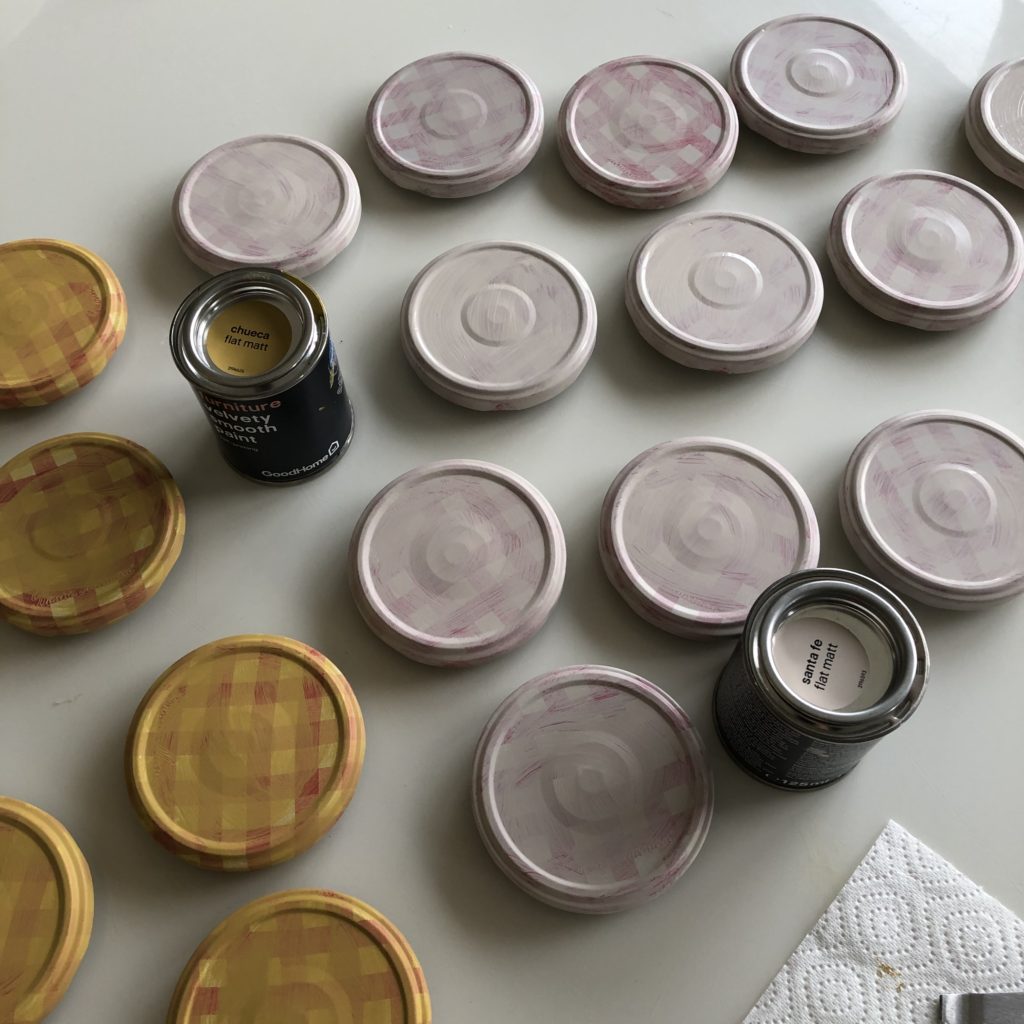 I picked up these small brass ring and plates at B&Q too. They came in a pack of 6 – this was the most expensive part of the project so you could look around to see if you could find something similar but cheaper. I glue gunned them on, taking care to avoid the lip on the lid.
Et voilà!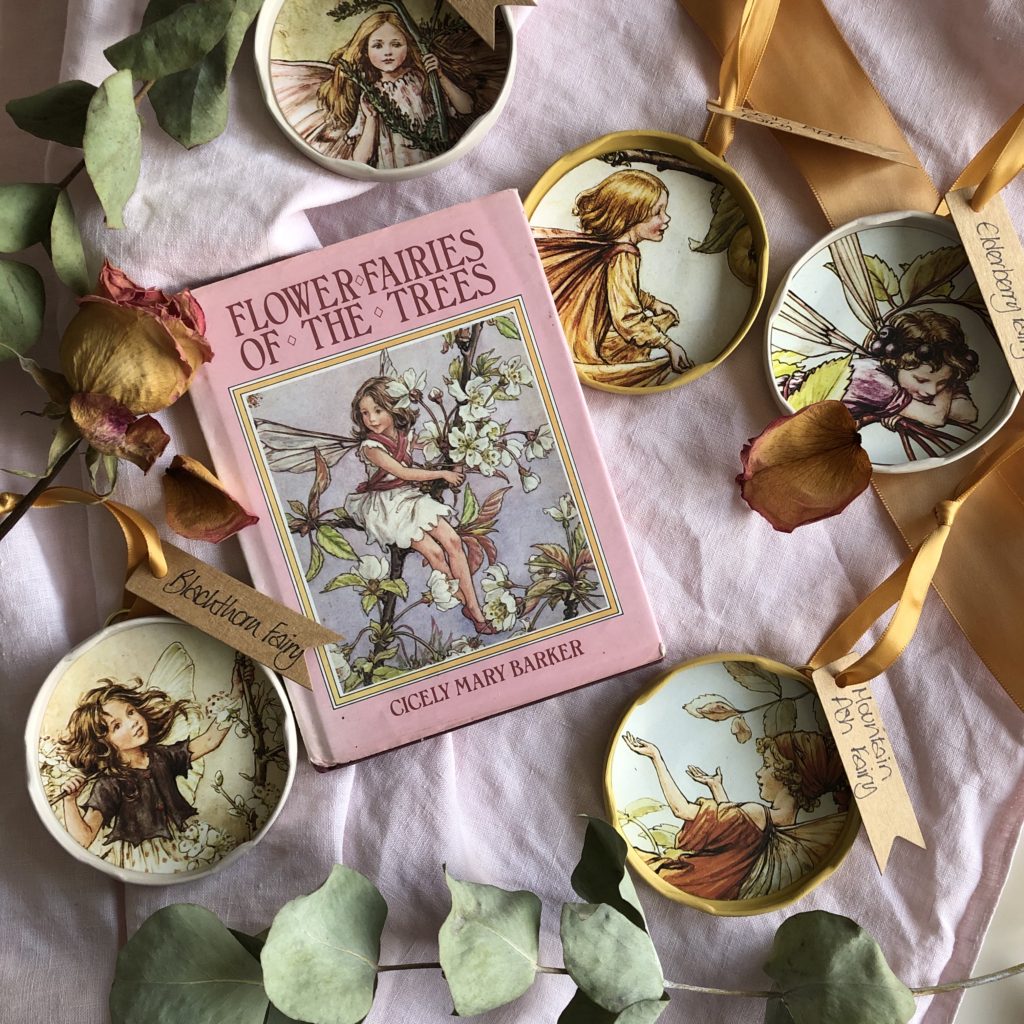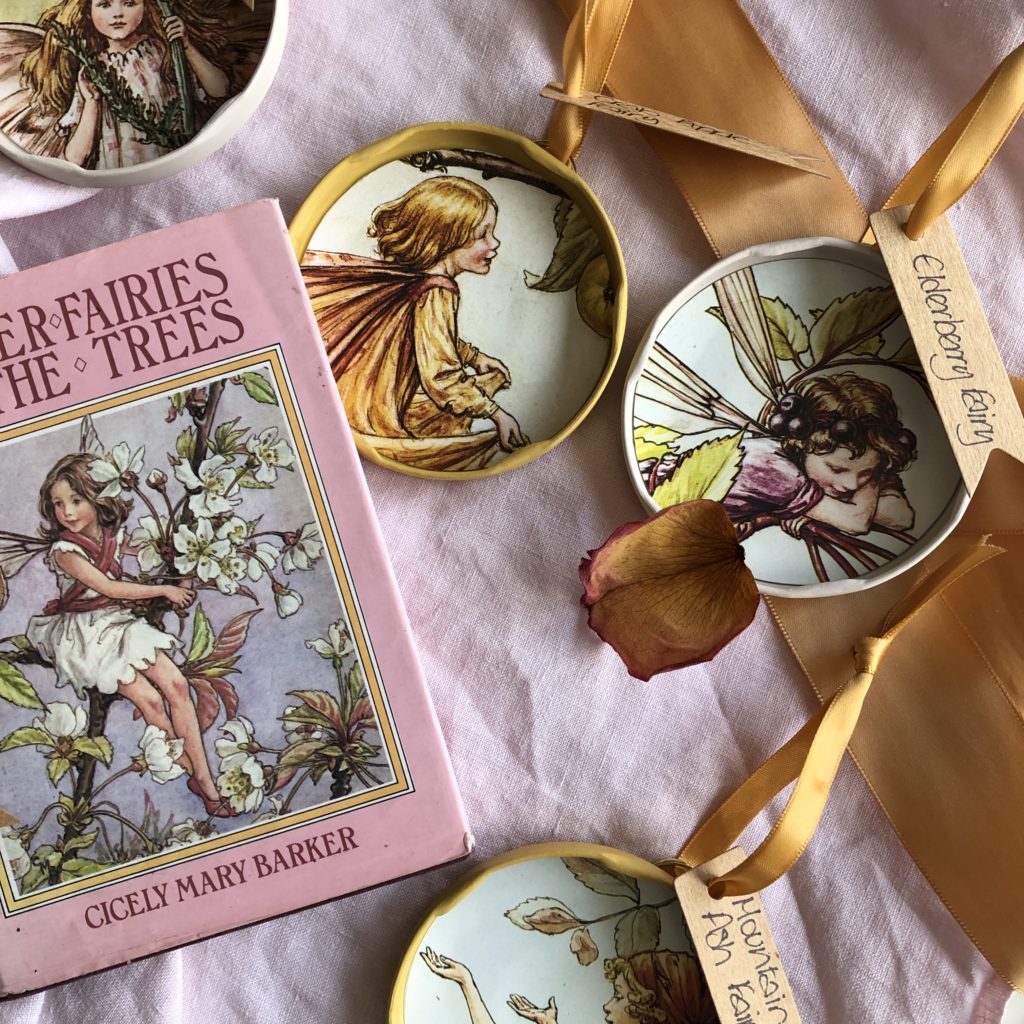 I photographed them here with my Flower fairy book from the 1980s. I think they would make a stunning Christmas decoration but also a beautiful keep sake.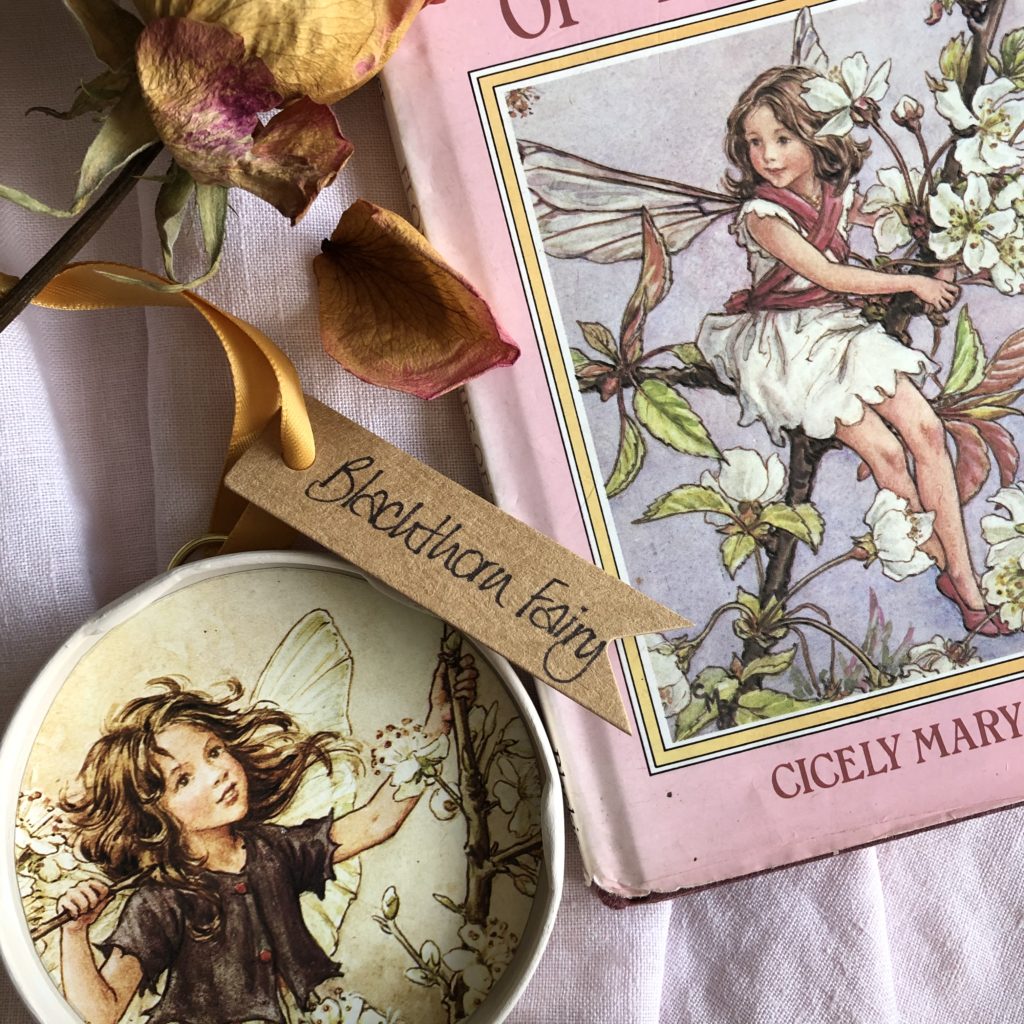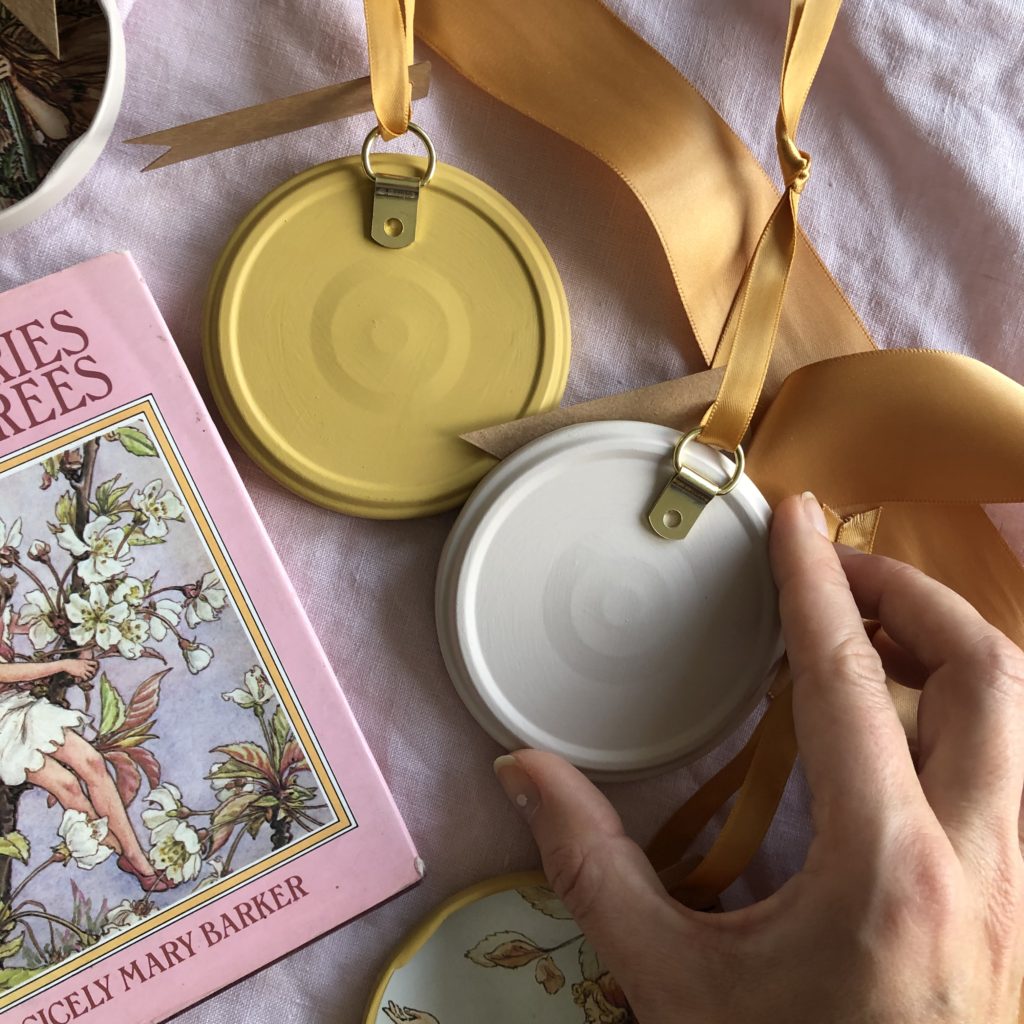 Pin this image to Pinterest to find this post later.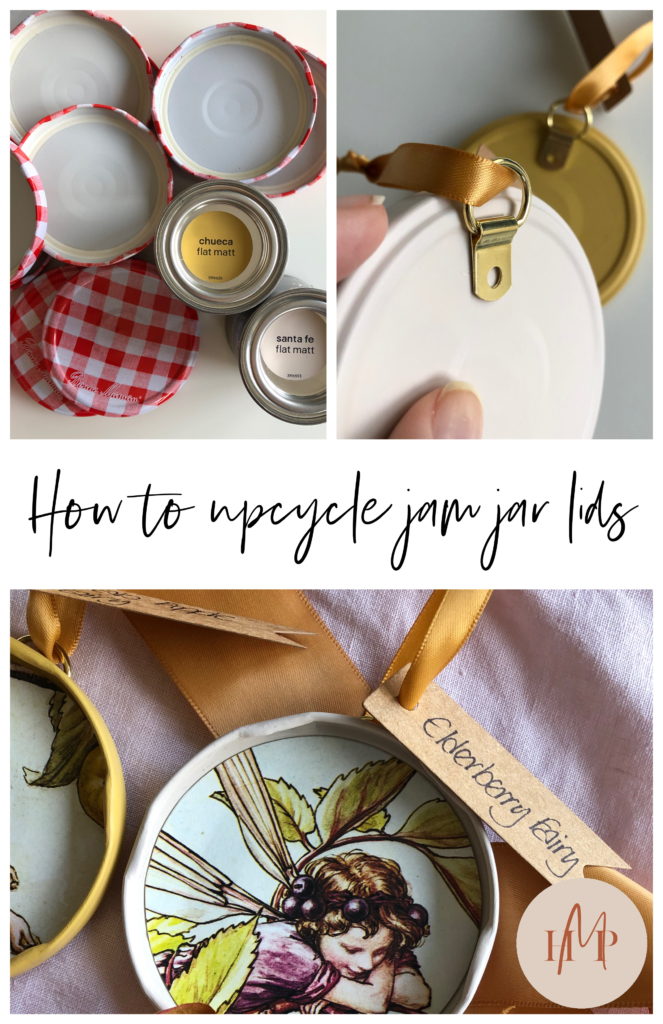 Please comment below if you have any questions and please share your inspired home made productions on social media with the tag #homemadeproductions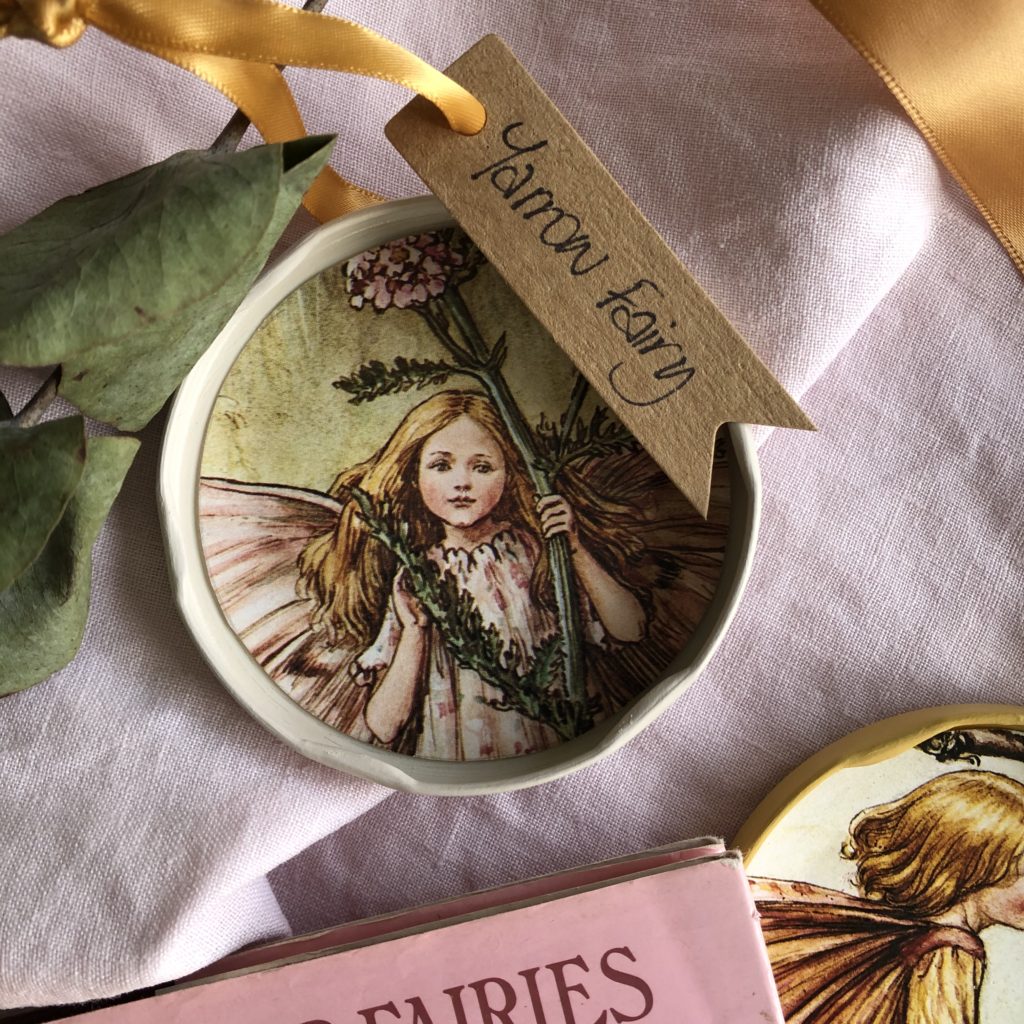 Happy Christmas making!