I guess like a lot of schools, my daughters' school has a lost property plastic problem. These are the unnamed and unclaimed items from half a school year. As I hate waste, twice a school year I pick it up. I sort it and clean it all with a lot of bleach. Perfect or very good condition is sold back to the school community, usable is donated (for storage or animal food containers) and the rest I recycle or upcycle (and any money made is donated back to the school). I found it hard to find upcycling ideas online for plastic items like these so I thought I would share some of my upcycles from my latest batch as we all have these items kicking around at home.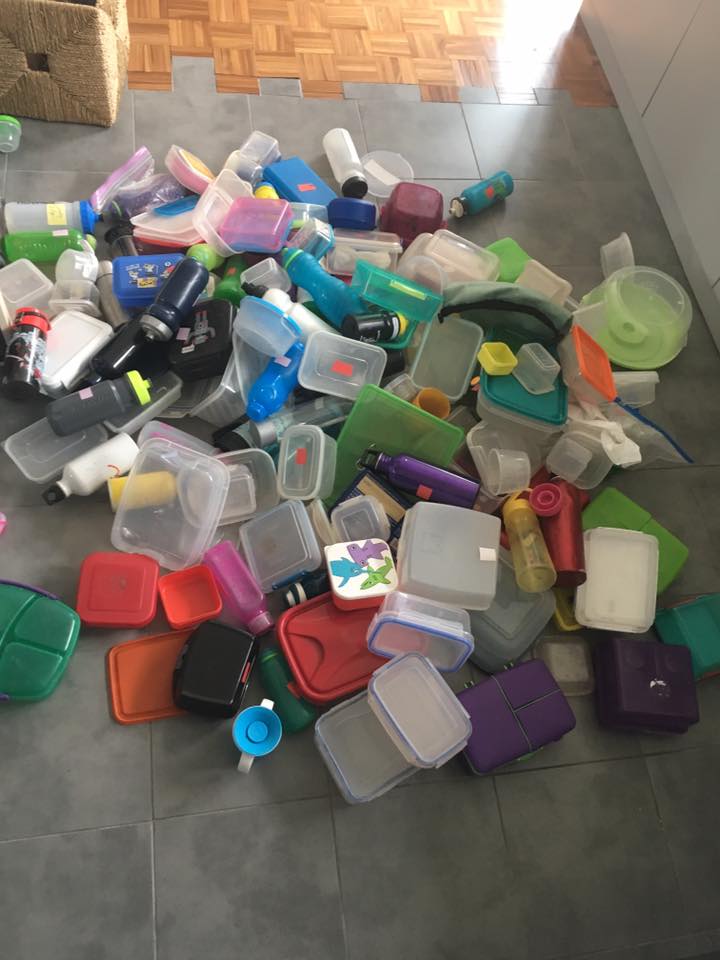 These containers were missing their lids which makes it hard to donate them for storage or animal food containers. So I decided to make them into nice dishes. It's amazing how adding feet to an item can make such a difference so using wooden beads from an old broken necklace and some sugru (mouldable glue) I added some feet. All you have to do is make little balls of sugru, stick the beads on with the balls and then leave to dry overnight.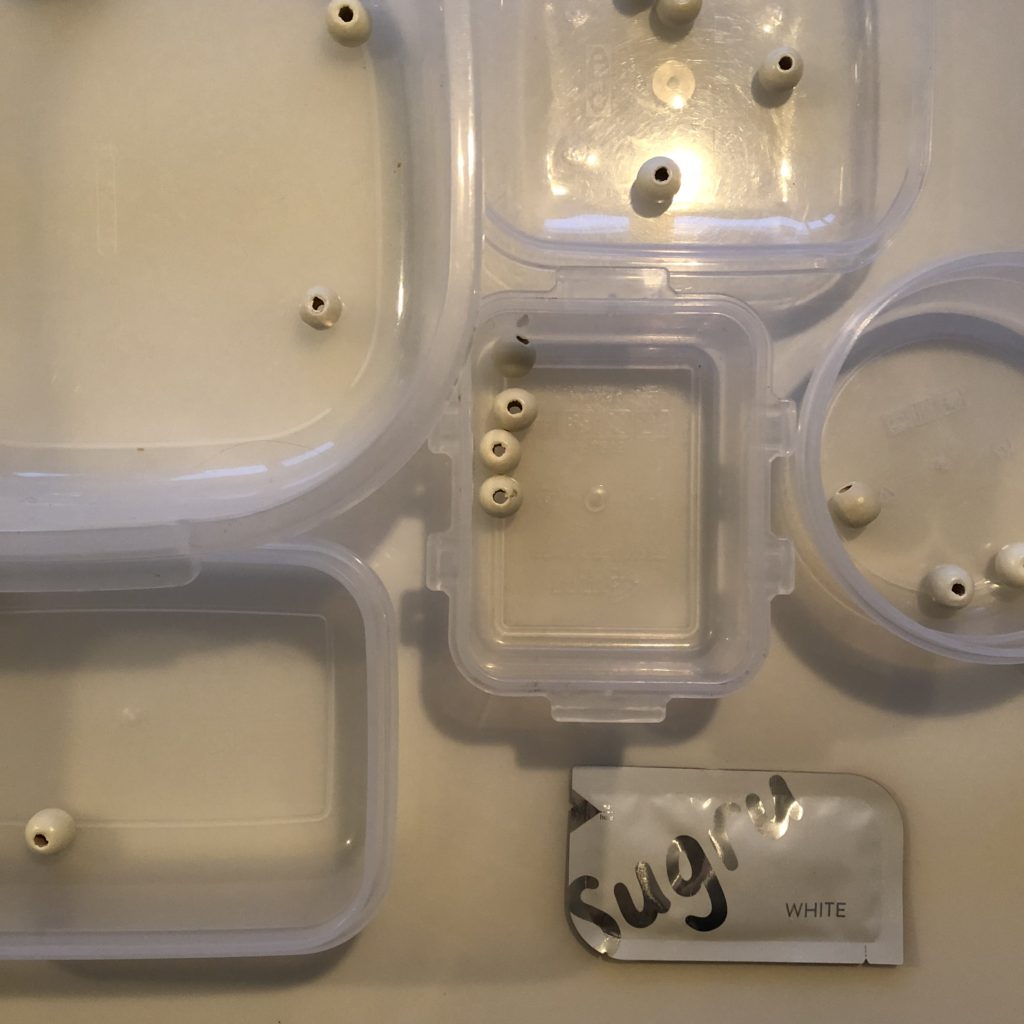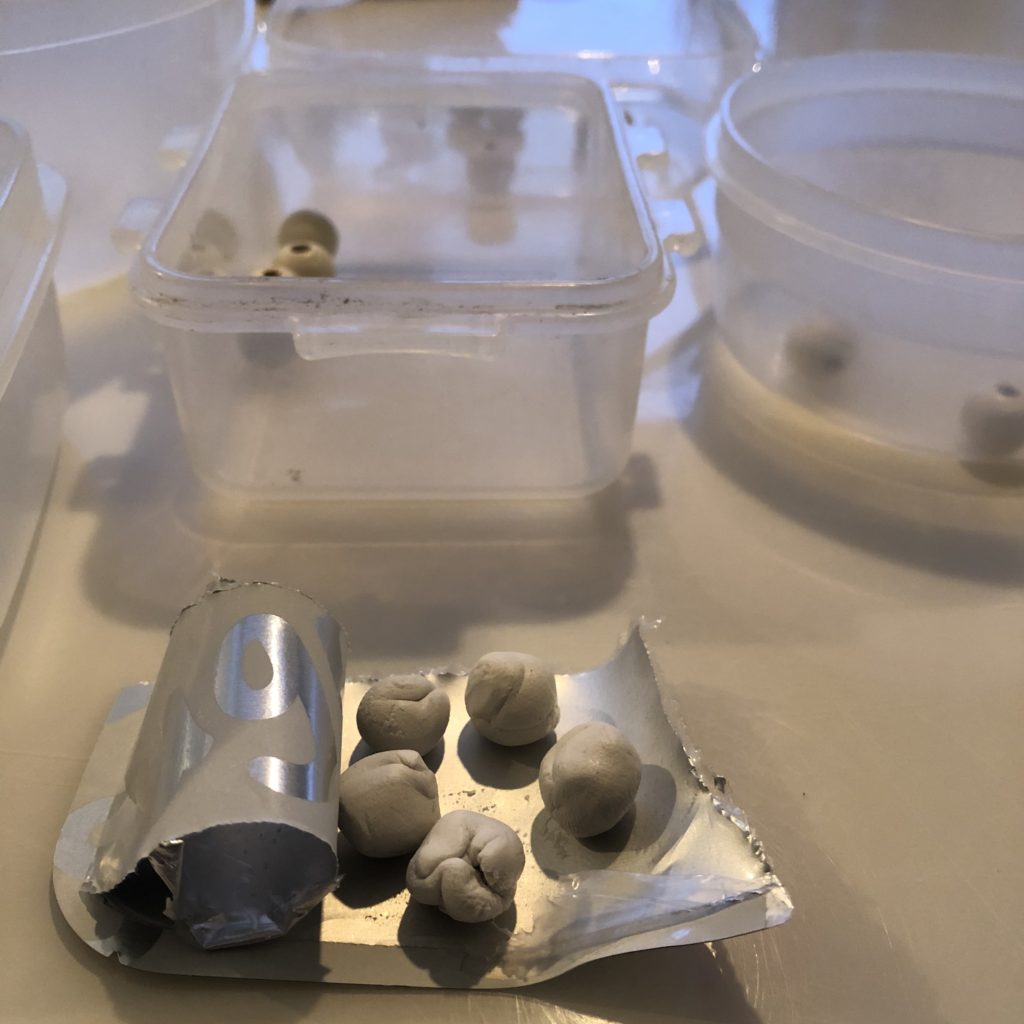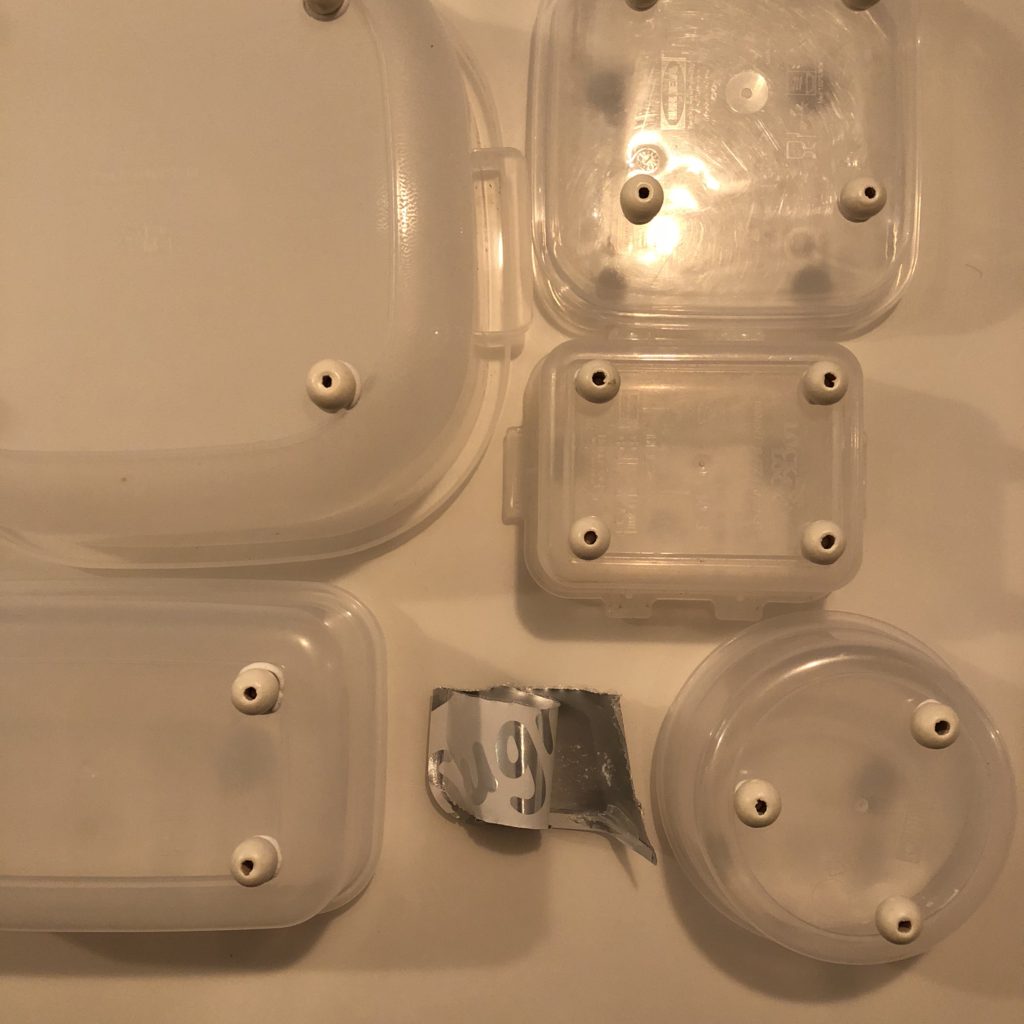 I then decided to paint them. The beauty with Annie Sloan Chalk paint is that you can paint plastic like this with no prep (well it was cleaned and dried before hand). To make sure the first coat went on well I used the paint left inside the lid when you open the tin and left it to air for a bit before painting. This means it's thick and dry so it went on like a dream. Once dry, I did a second coat and again once dry, I gave it a coat of clear wax. The other beauty of Annie Sloan Chalk paint is you can paint everything, so I could also paint the beads and the sugru. I used Scandinavian Pink and Paris Grey as I had them on the shelf. I only painted the outside of the containers as they are see through.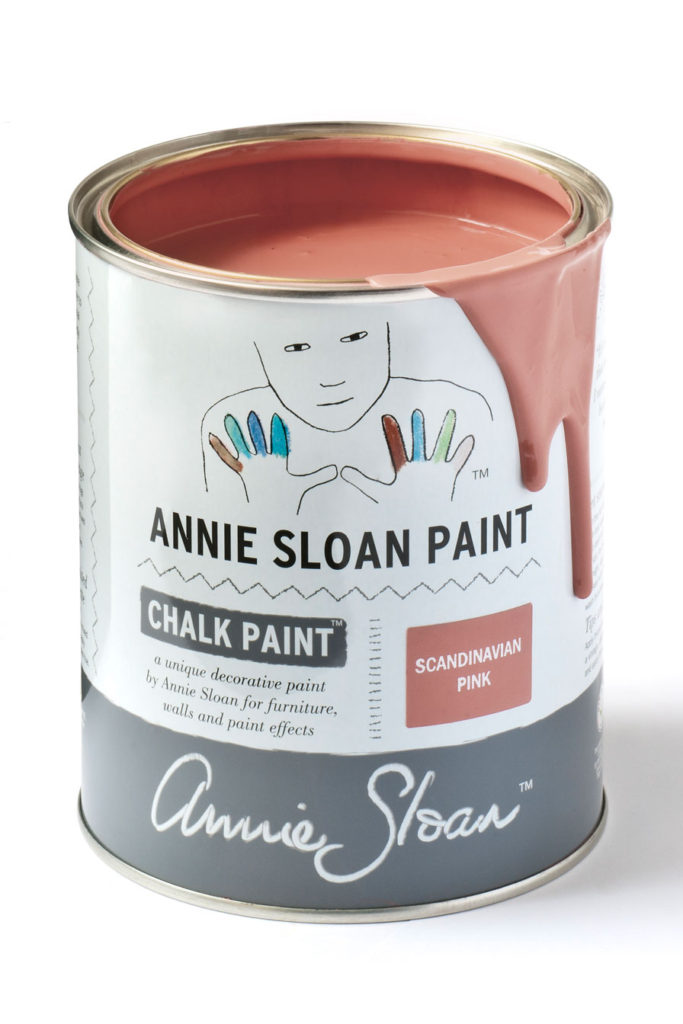 Et voilà! The little grey one had little stick out bits for the lid so I glue gunned twine around it.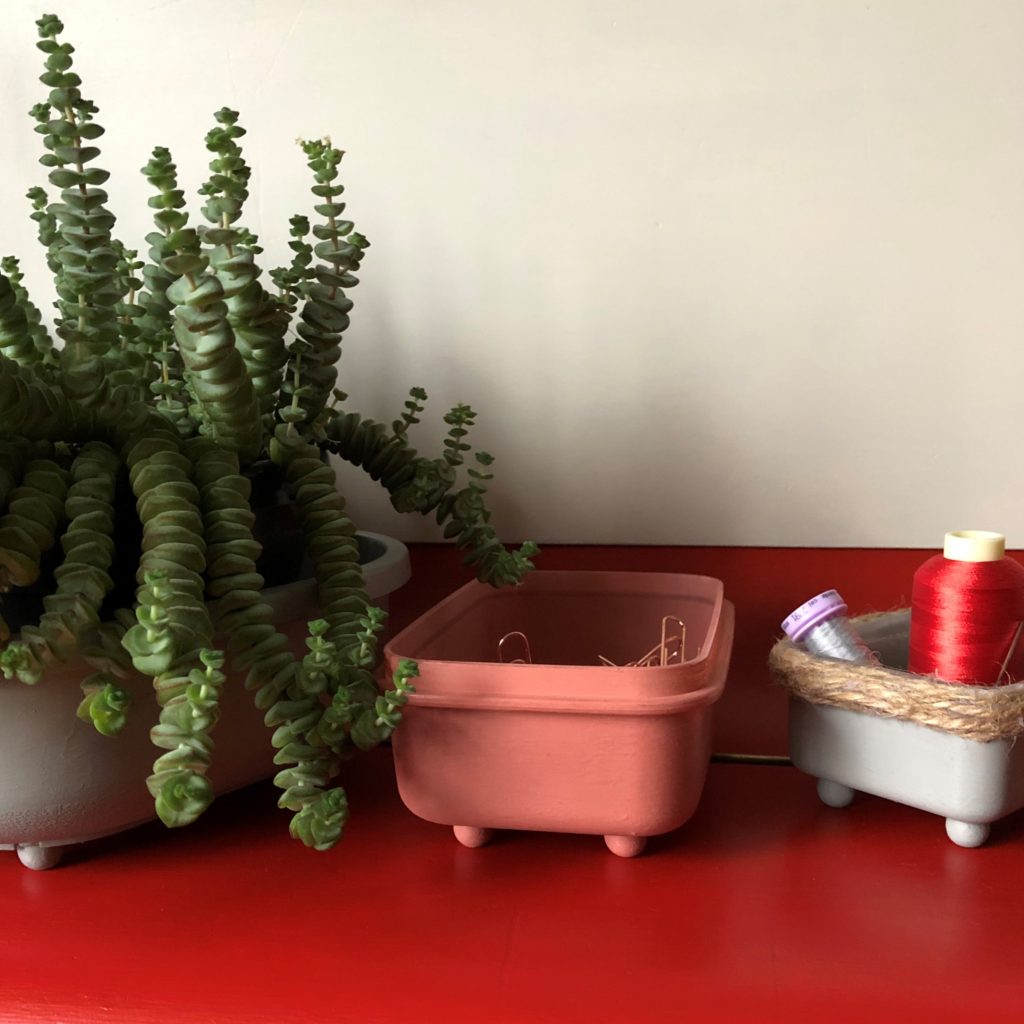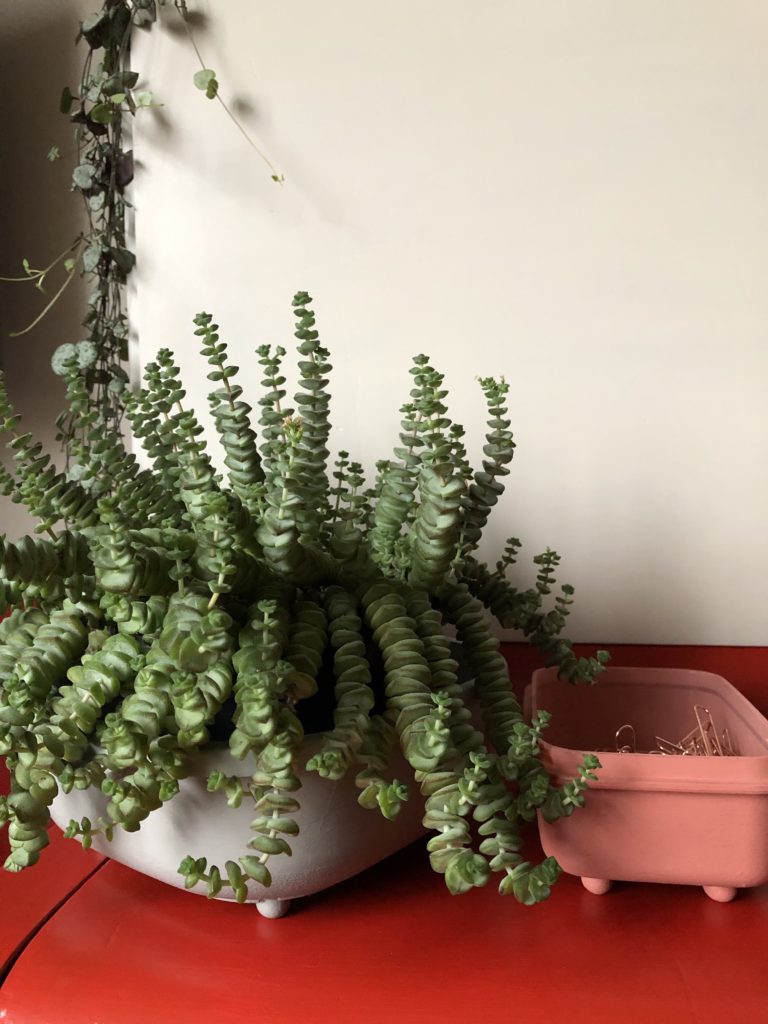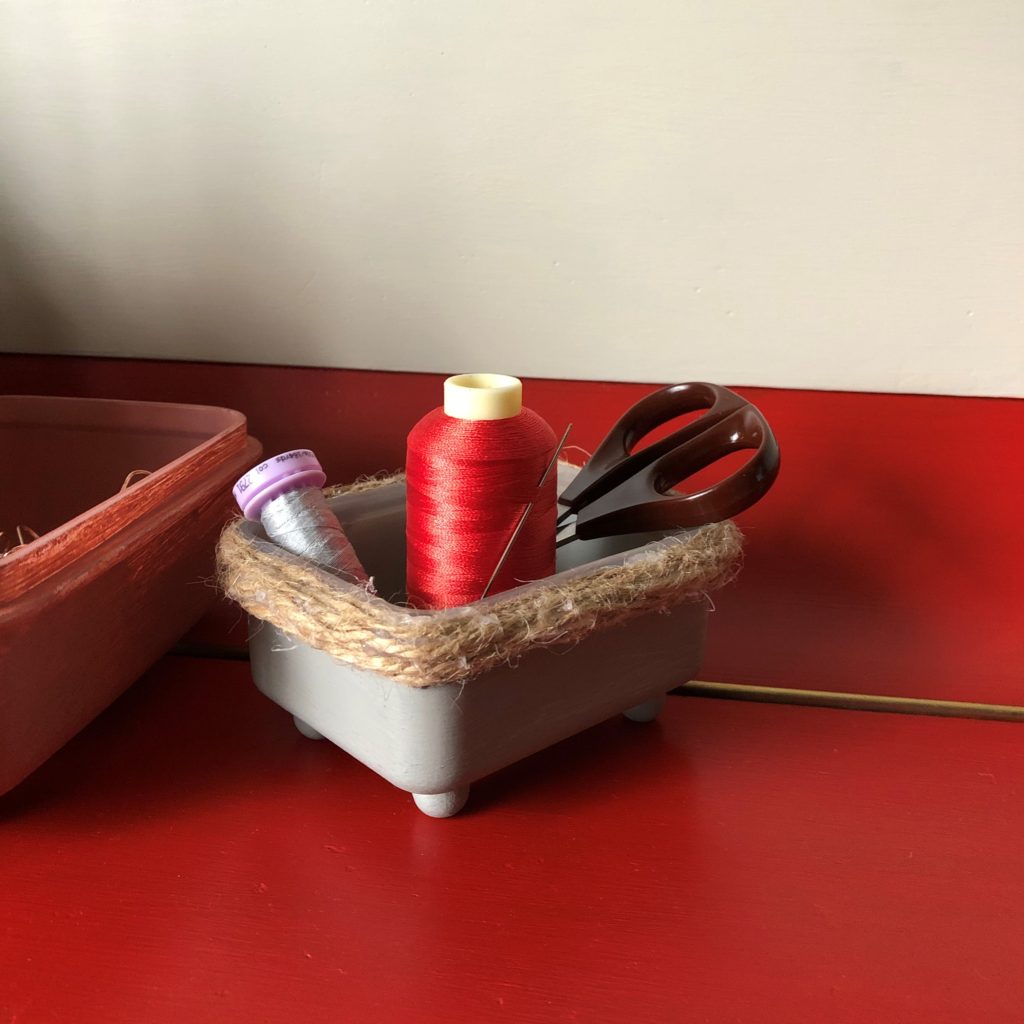 As I said you can paint everything with Chalk paint so here are the containers and a glass maple syrup bottle I painted earlier in the year.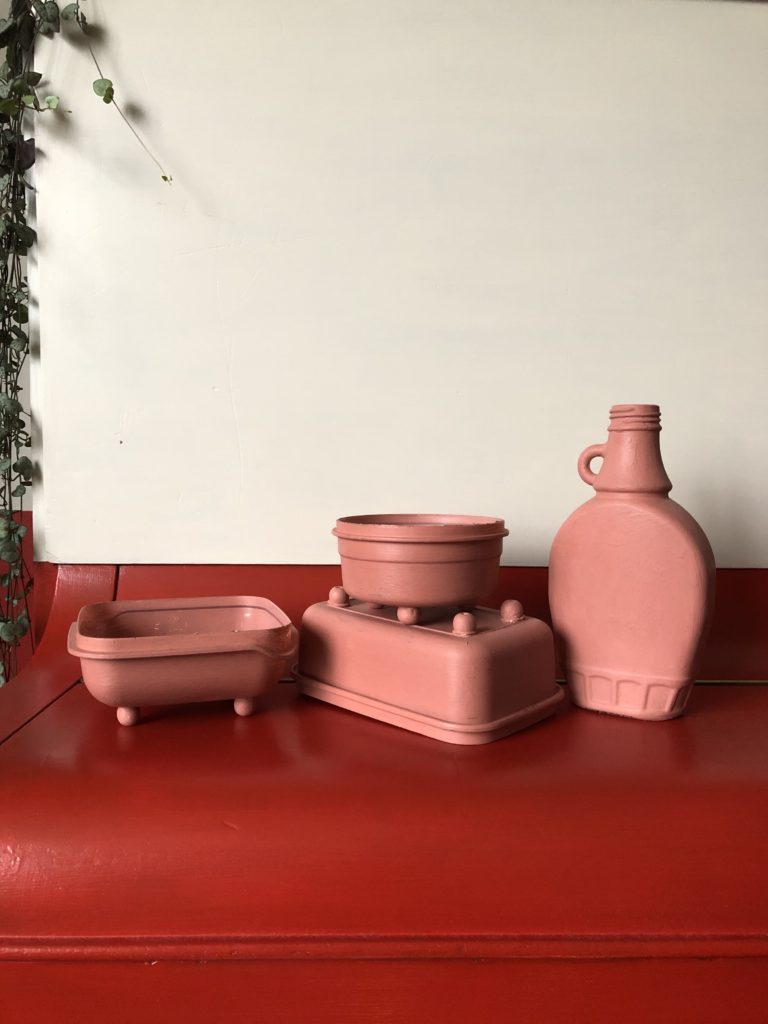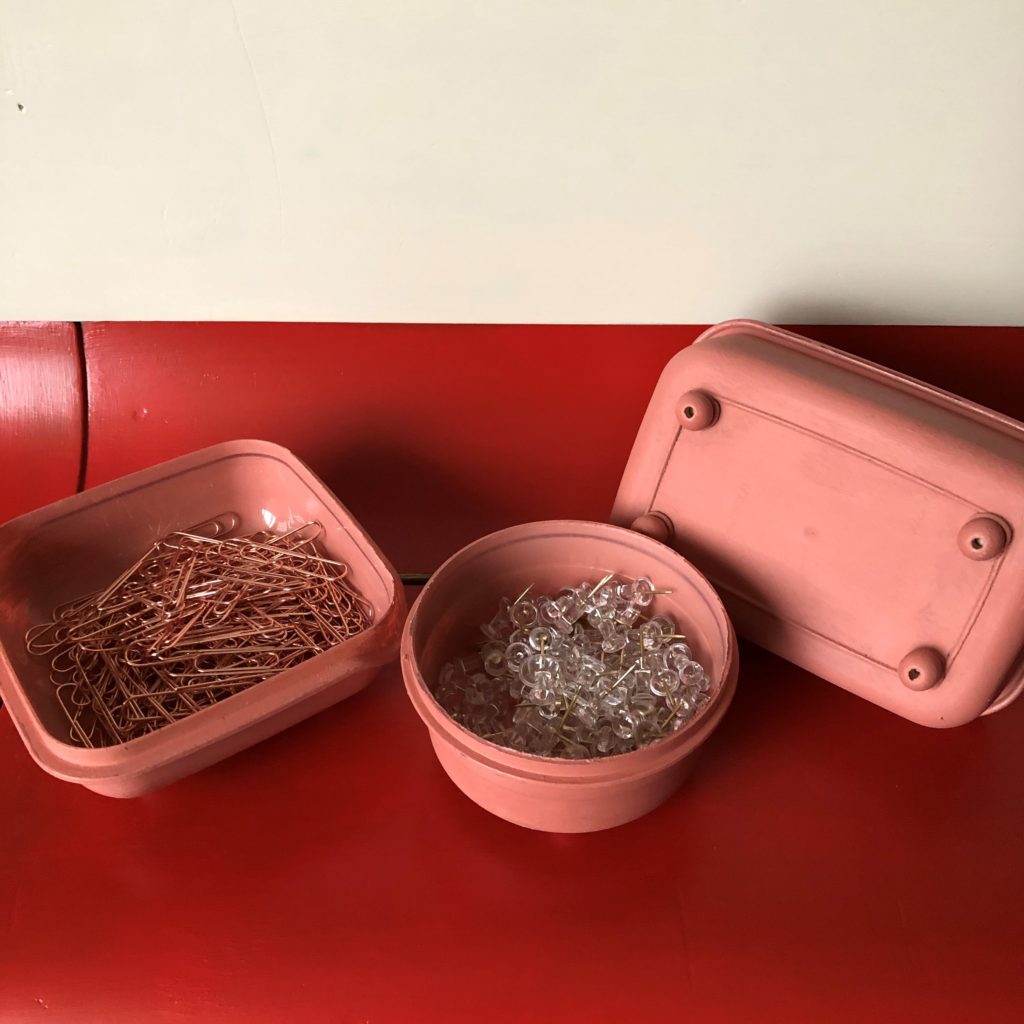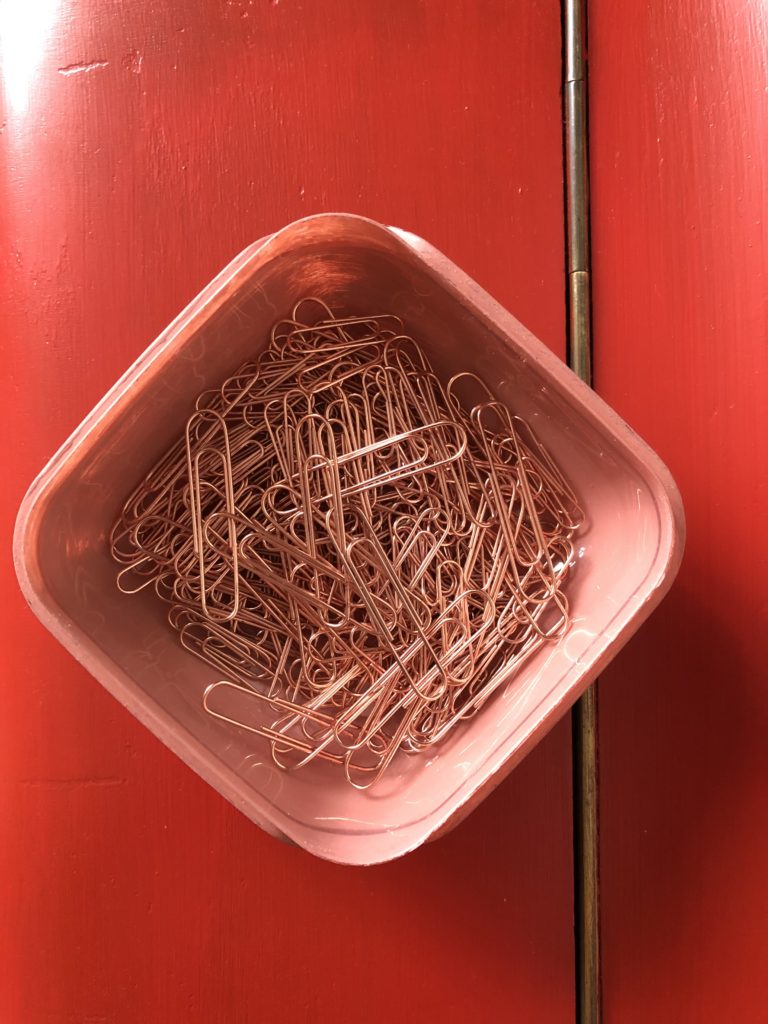 For the water bottles, I decided to make pen pots. My daughters go to a bilingual school so I thought it would be a nice touch to make them French. I bought the gorgeous vinyl decals from ShellsGlitterGarden on etsy (Michelle was super helpful and fast). I simply sawed the bottles in half and sanded the edges so they were smooth and then added the decals as per Michelle's instructions. I had the little pots in my recycling pile and used the 4th decal allowance to have 2 mini pink "trésors" (treasures) made. They make super cute treasure keep safes.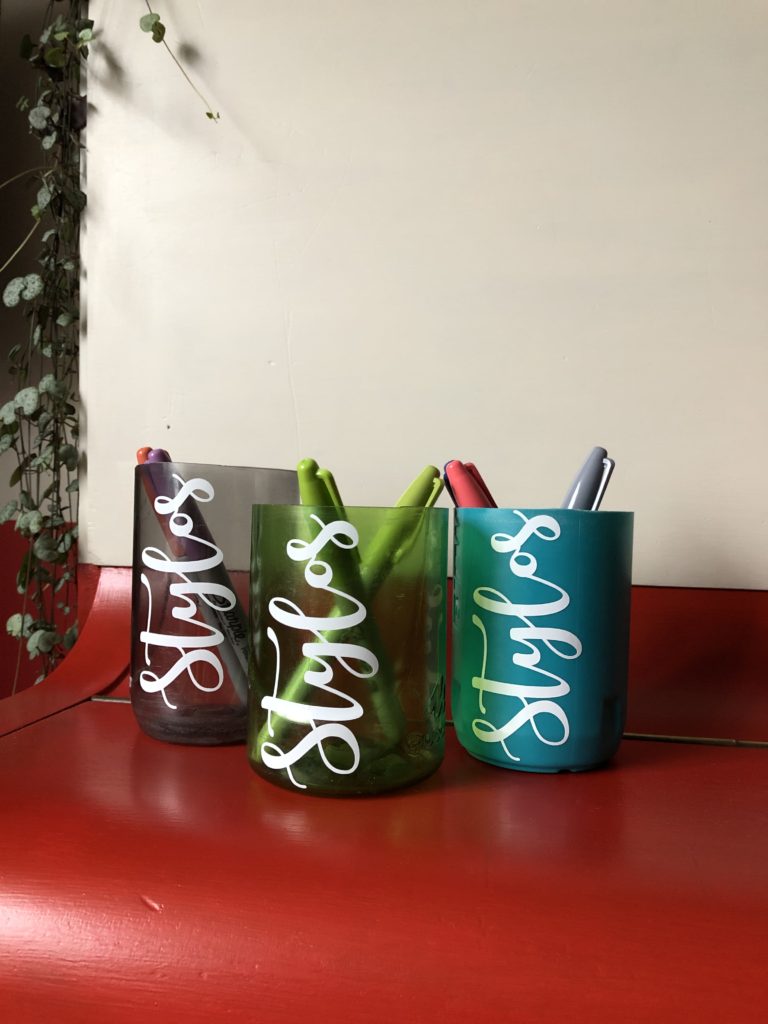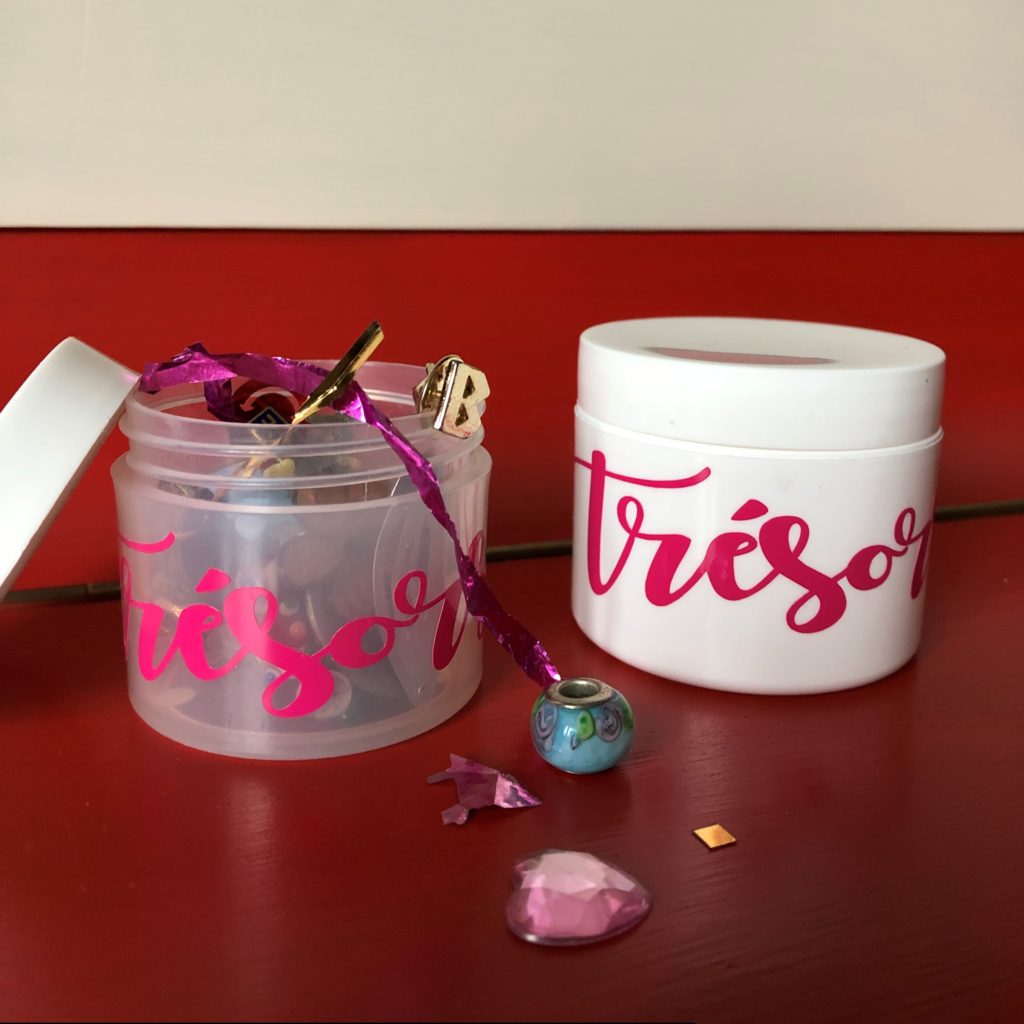 I thought I would also share this plastic upcycle. The pots aren't from lost property – they are M&S snack pots from my recycling pile – but with 2 coats of Annie Sloan Emperor's Silk chalk paint and 1 coat of clear wax, they became the perfect plant pots for my festive poinsettias.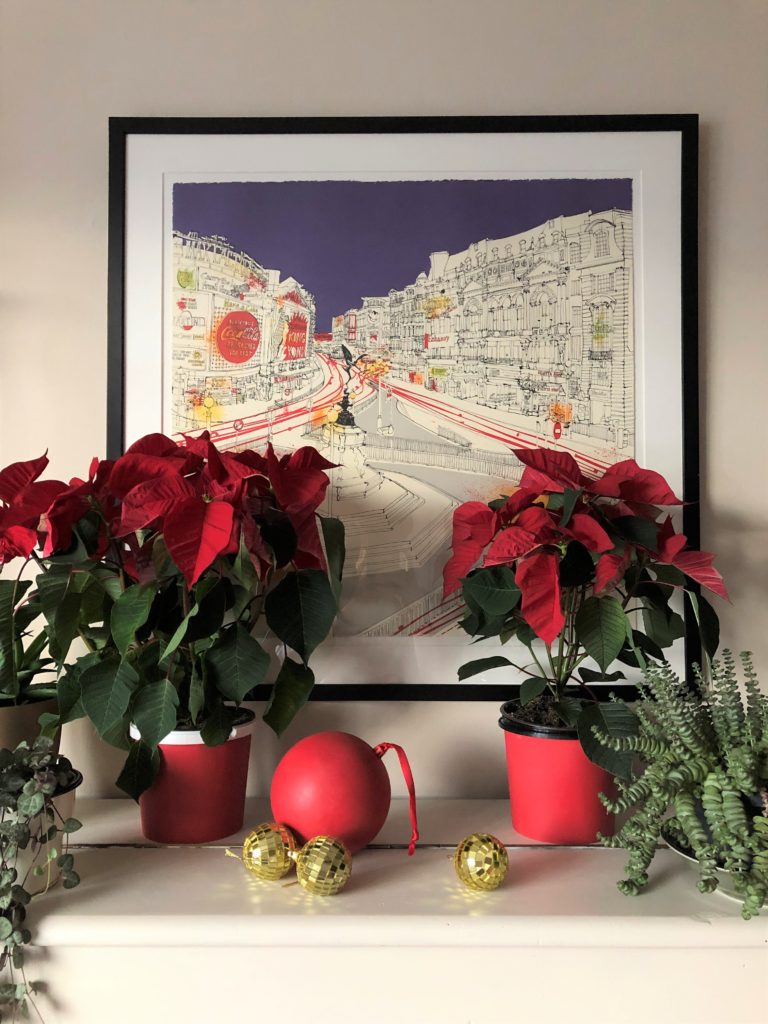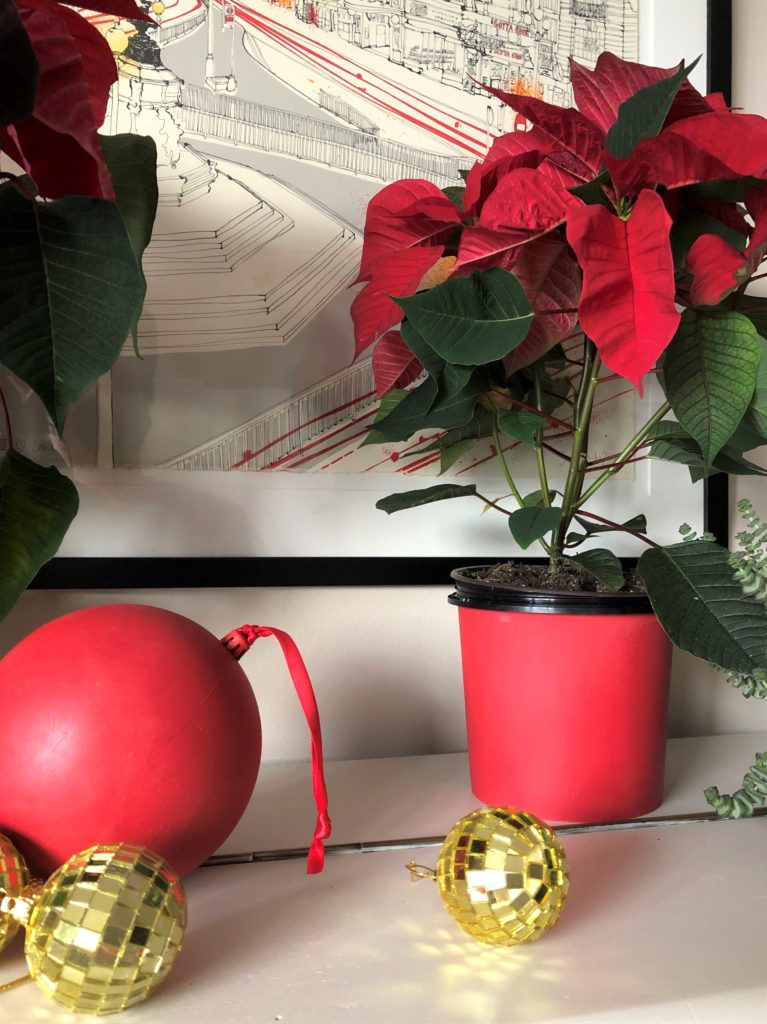 Pin this image to Pinterest to find this post later.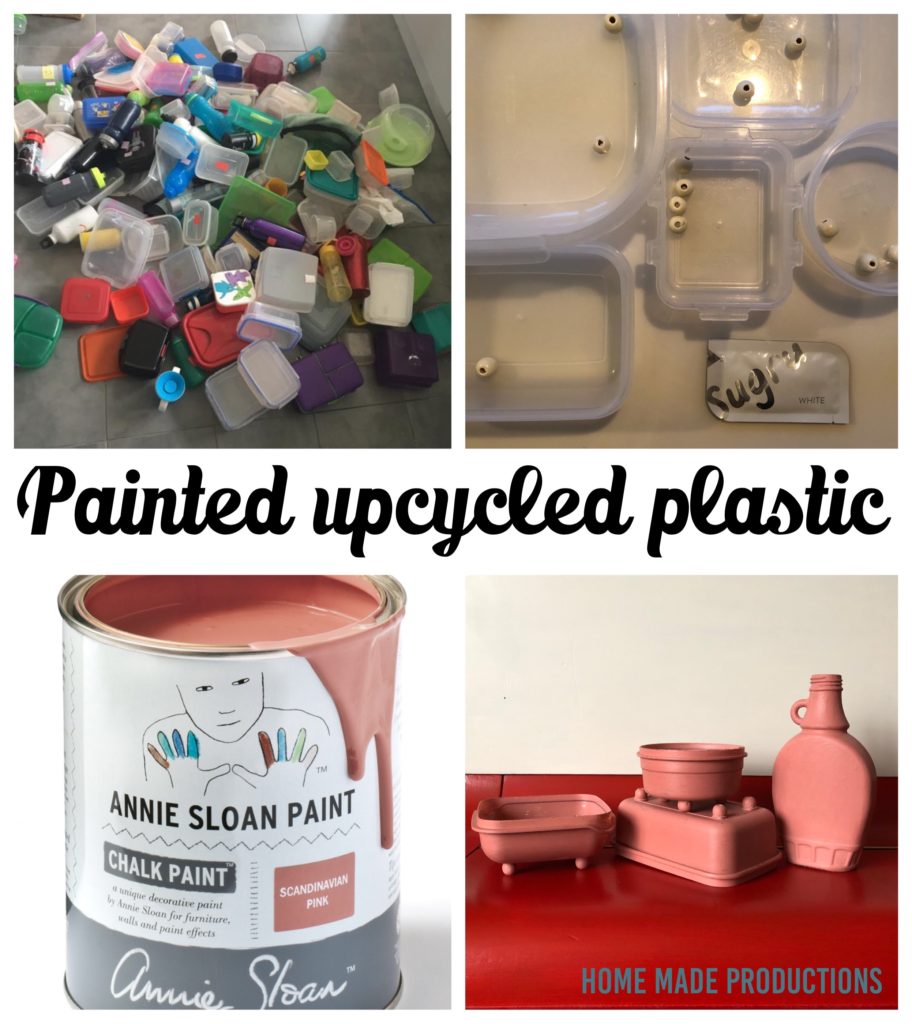 Please comment below if you have any questions and please share your inspired home made productions on social media with the tag #homemadeproductions
Happy making!