EKBY VALTER what? The IKEA EKBY VALTER is technically a shelf bracket, available in birch or black and in two depths: 18 or 28cm. But it is perfect for moonlighting as a pendant light bracket – at a fraction of the cost of the ones you see online. Here is how I've used the EKBY VALTER 3 ways.
Here is the 18cm deep version in birch and then painted to match the wall.  The design concept here is that the bracket disappears into wall so the pendant light does all the talking.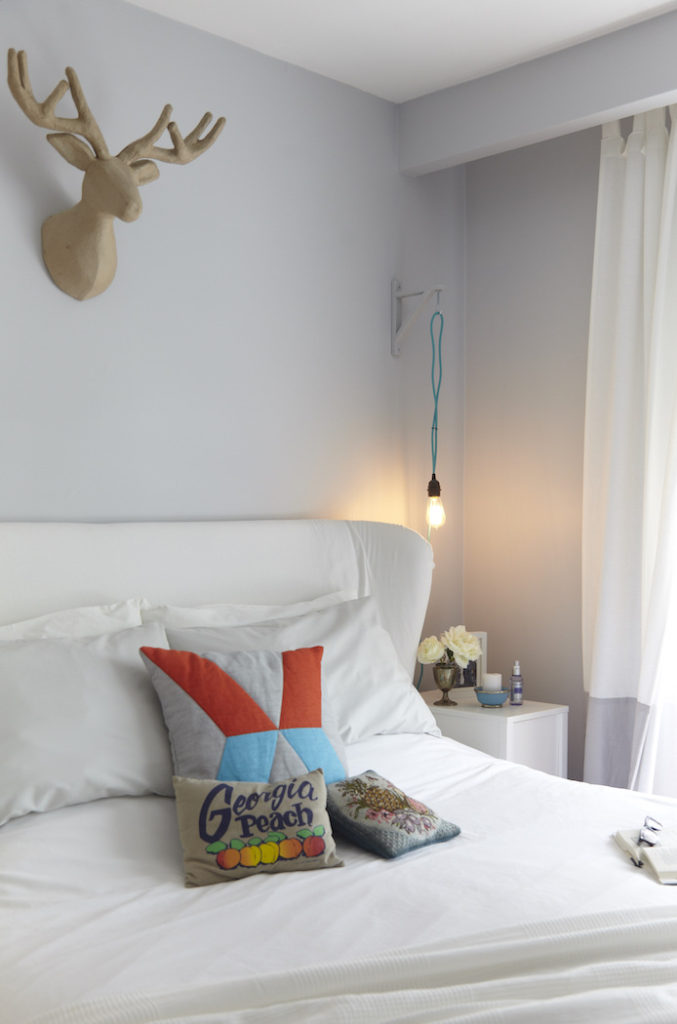 Here is the 28cm deep version in black. The bracket is part of the design. Bold and geometric which is offset by the large circular bulb. Both the pendant and bracket are talking now!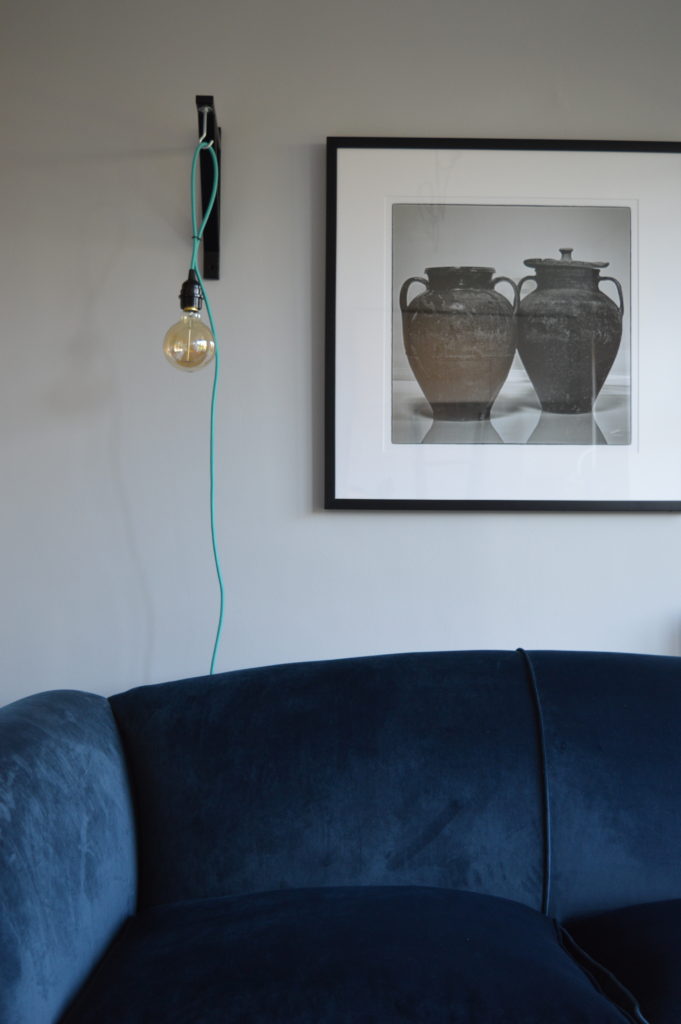 Here the pendant light hangs away from the wall.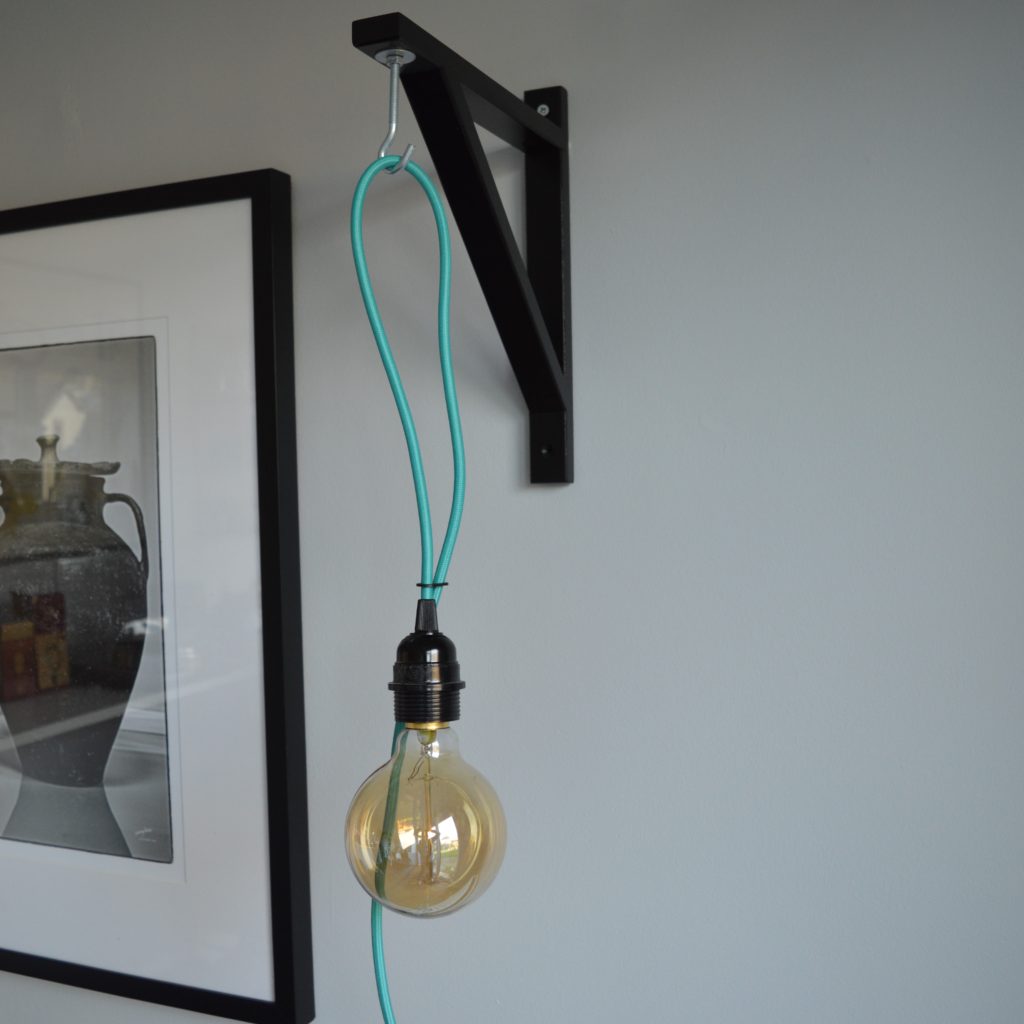 Here is the 28cm deep version in black again but with a brass twist. I spray painted the bolt hook brass and used brass screws to fix it to the wall. This really makes your eye hone in on the brass detail at the top of the bulb and compliments the smoking tone of the glass.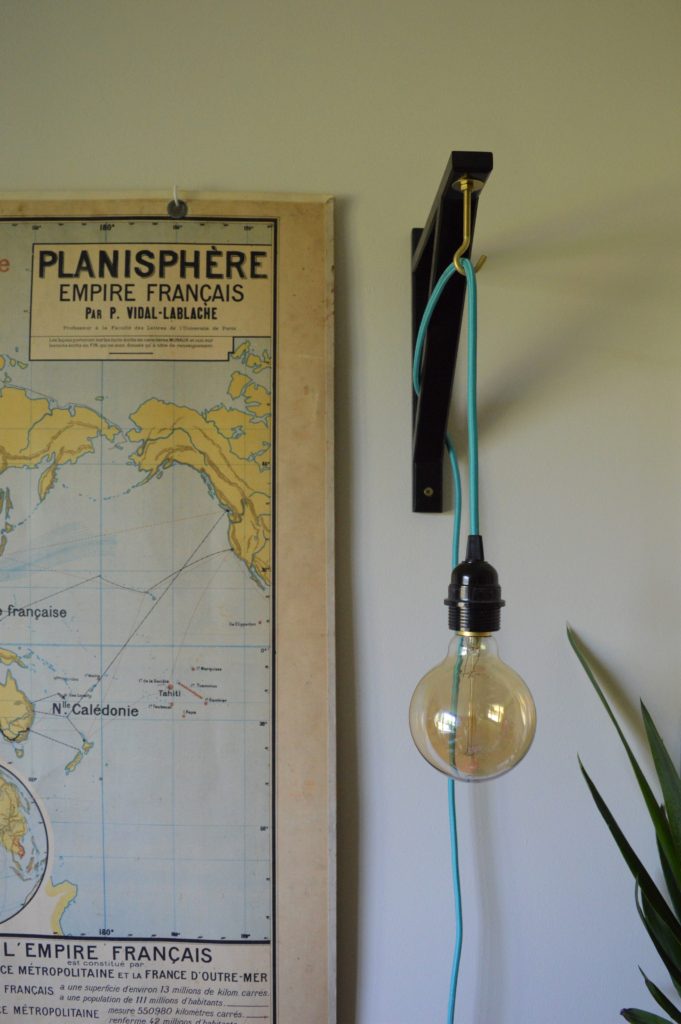 I wanted to anchor this look back to the wall so the cord is taken through the back of the bracket and then hangs down the wall. It's still a bold look but slightly softer than the look above.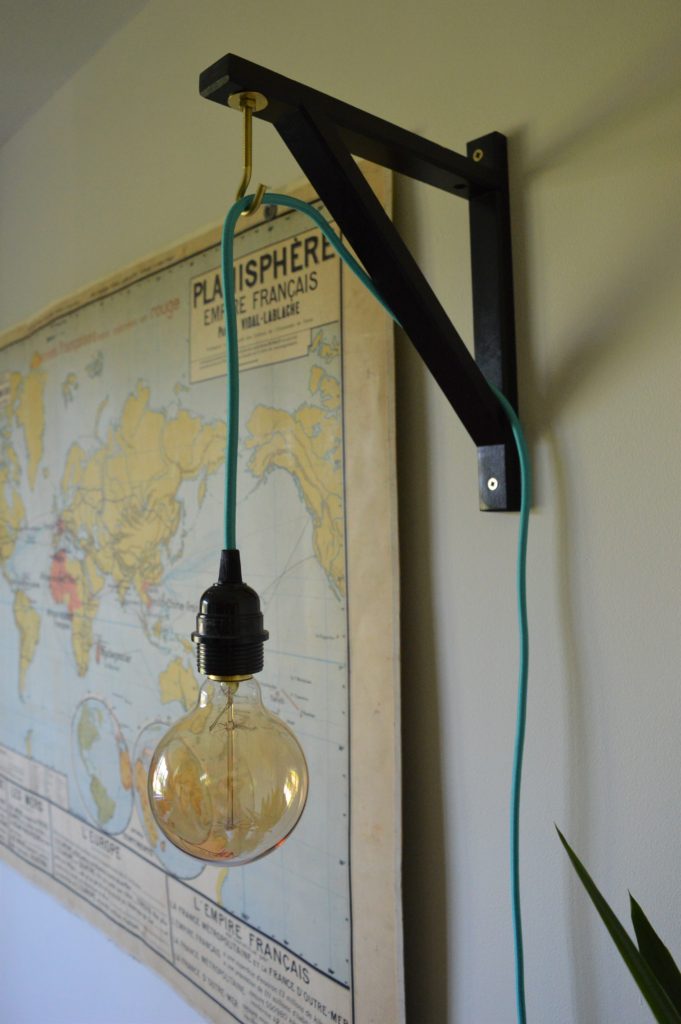 I really love how the turquoise cord makes the blue in the antique French school map pop. The pendant lights in these photos are from the Color Cord Company in the states (as I bought then when we lived in Toronto – first photo). Cord colour turquoise.
But if you live in Europe, you can buy similar pendant lights from Creative Cables (hyperlinked to their UK site so you get UK plugs but you can select the .com version of the website and then select your country). I've used them loads for my home and clients' houses as shown below. Cord or cable is a great way to add a pop of colour or dramatics to an interior design.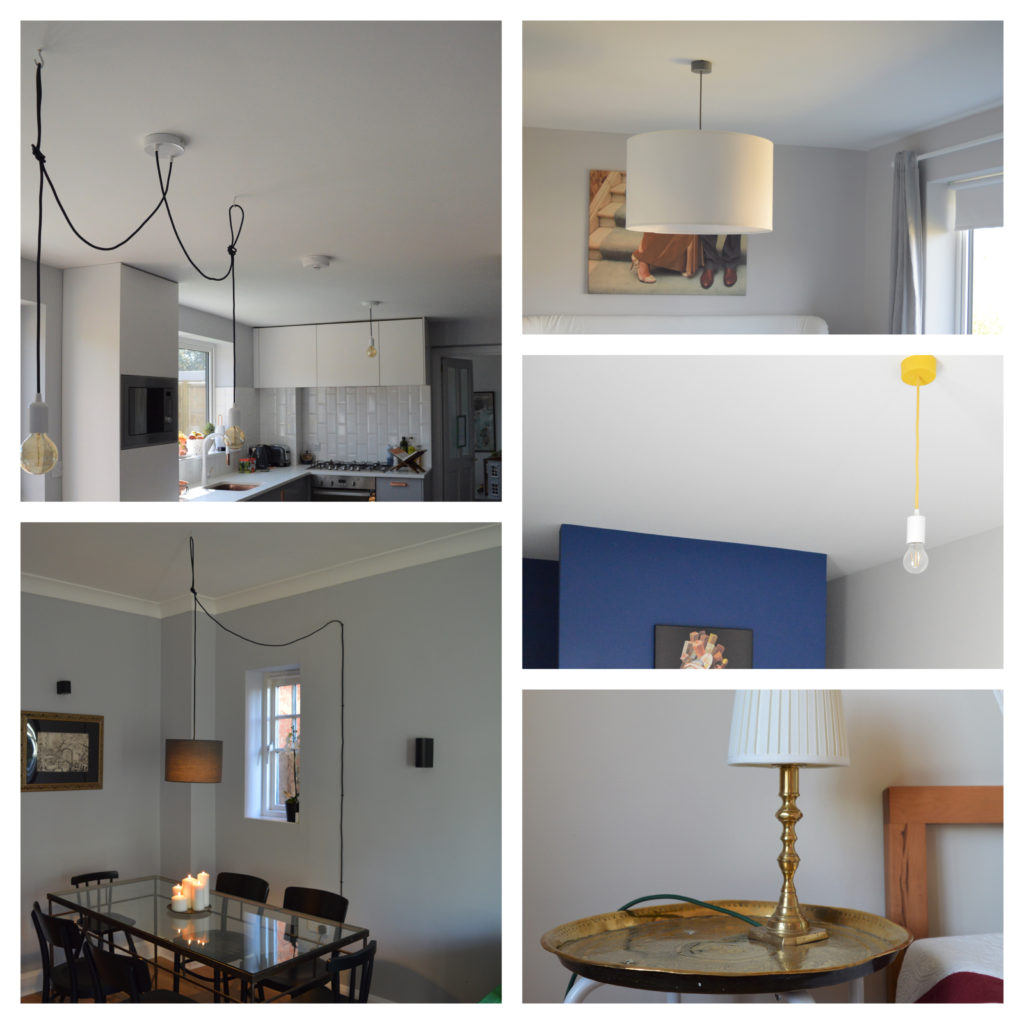 So how are you going to use your EKBY VALTER?
Happy making!