Spring (OK I'm a bit early) is the time of year I assess how many plants I've managed to kill during the winter. I love having plants in the house, sadly they don't seem to like living with me as much. Last year I went on a plant buying spree in IKEA (seriously IKEA is a great affordable place to get plants, have you seen their giant cacti? gorgeous and super affordable at £49, anyway I digress) and I got 3 Yuccas. I have managed to keep 2 alive but sadly the one in our main bathroom didn't do as well. (It's currently trying to recover in the mud room so cross your fingers.) After googling what plants are best in dark bathrooms, I decided to replace it with a Spathiphyllum. Air purifying and will like being in the bathroom. I needed a plant stand so I used one of my Argos Simple Value pair of solid wood stools. The other one of the pair serves as a bedside table in our spare bedroom.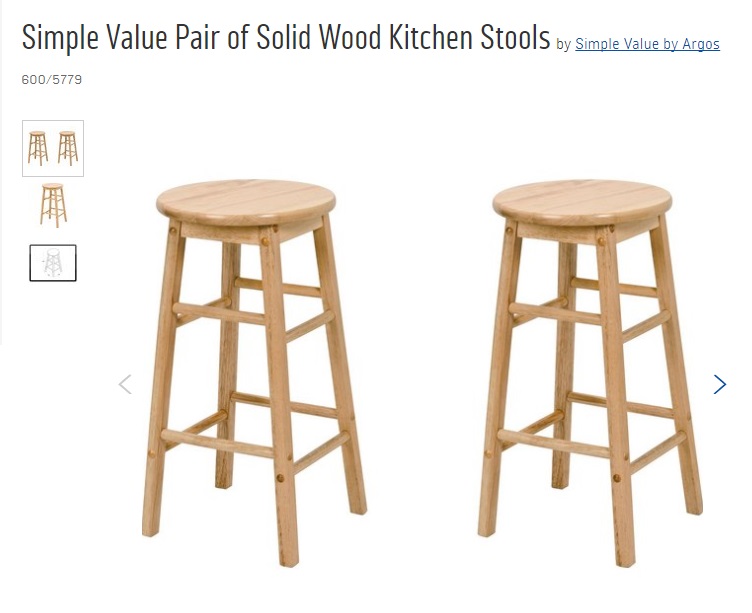 I tested a few blue paints when I painted our spare bedroom and decided Dulux Sapphire Salute was the winner. My husband painted my old desk from when I was a teenager Dulux Sapphire Salute eggshell so we had some leftover in the loft.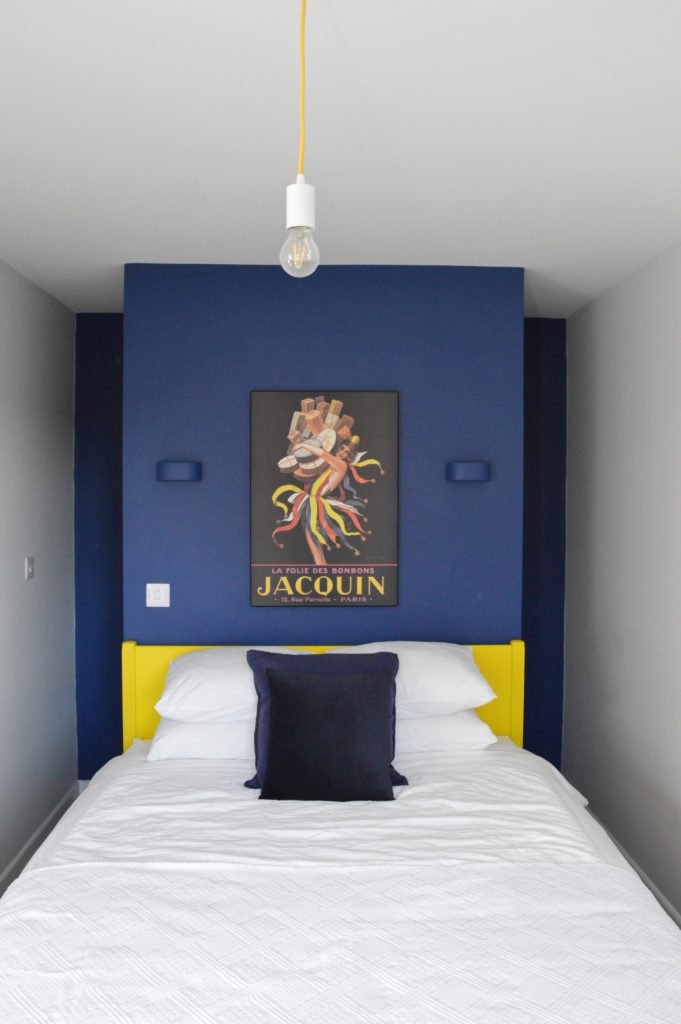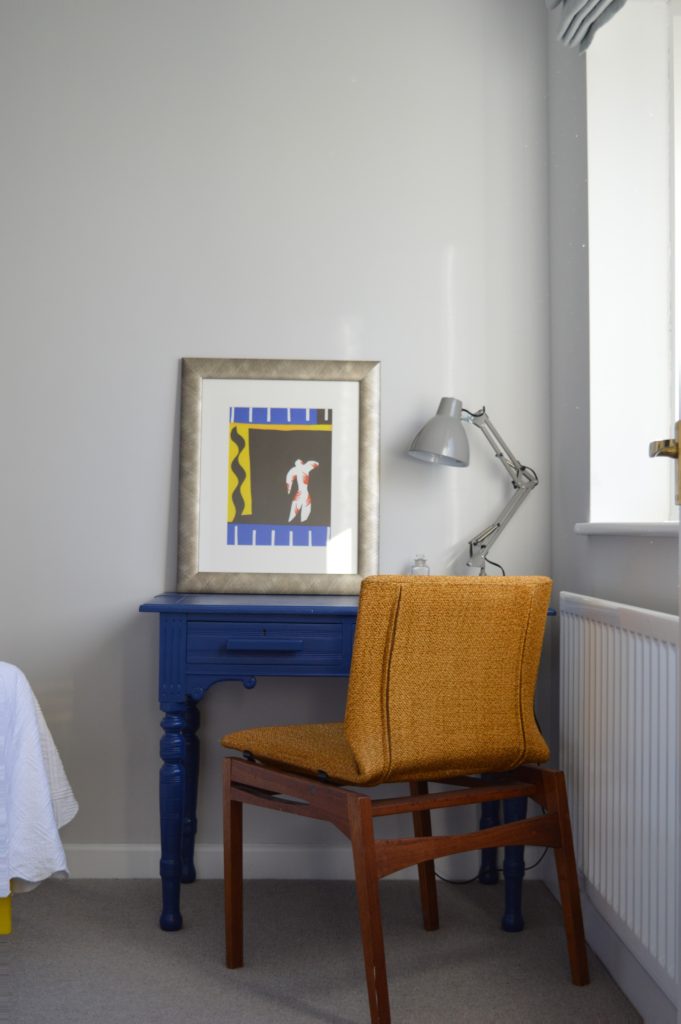 Painting the stool was my weekend project. Here's a screenshot from my Instagram story.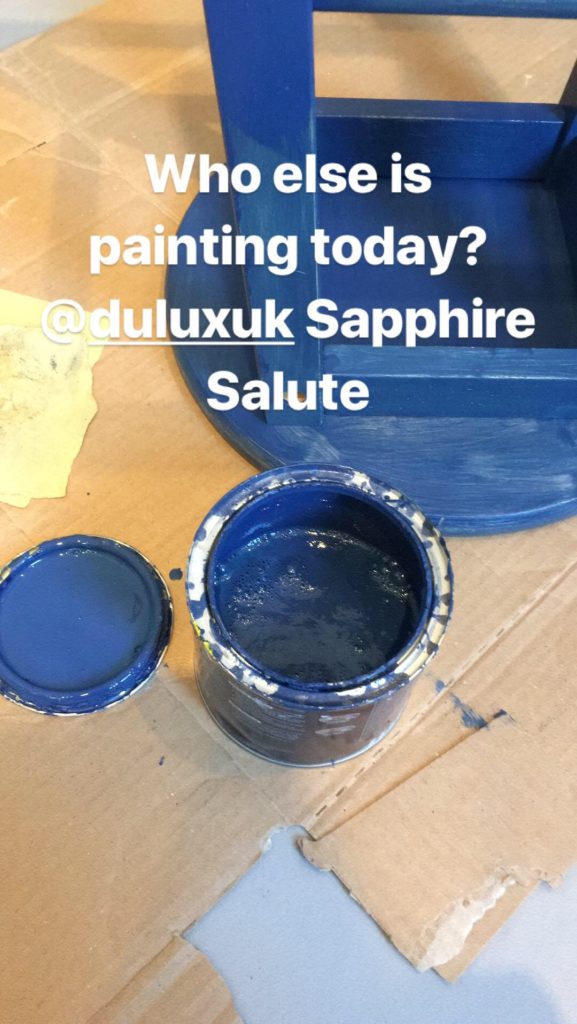 And here's the end result!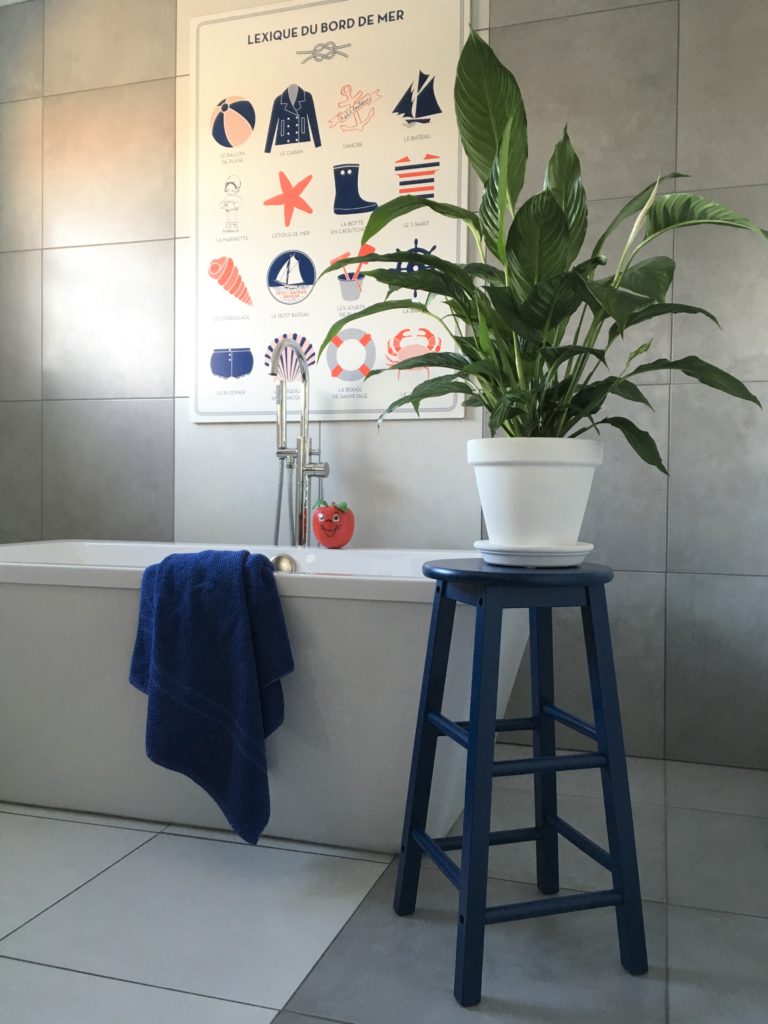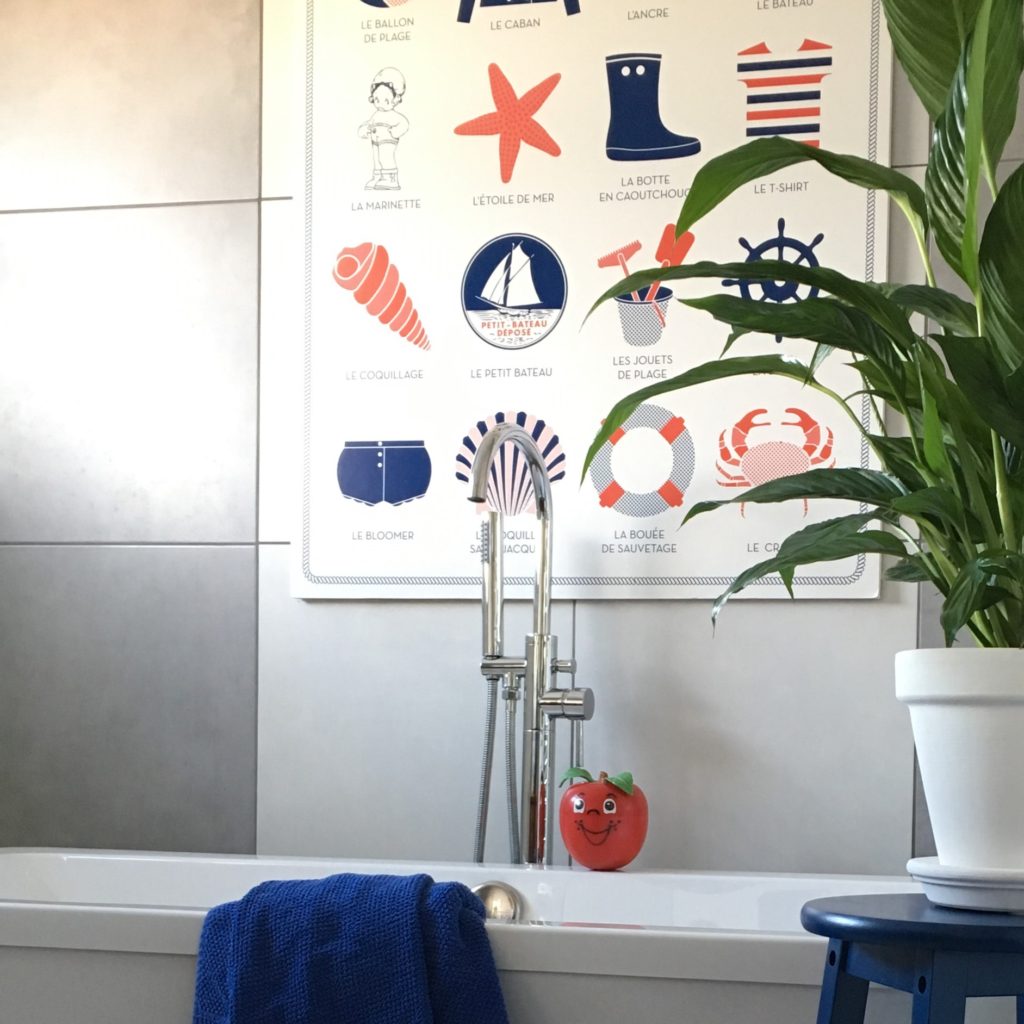 As the stool hadn't been assembled, I gave it a first coat and a fine sand before assembling it. I then did a second coat. As it's eggshell no varnishing required. I photographed it at the edge of the bath as it's a nicer photo than the dark corner of the bathroom!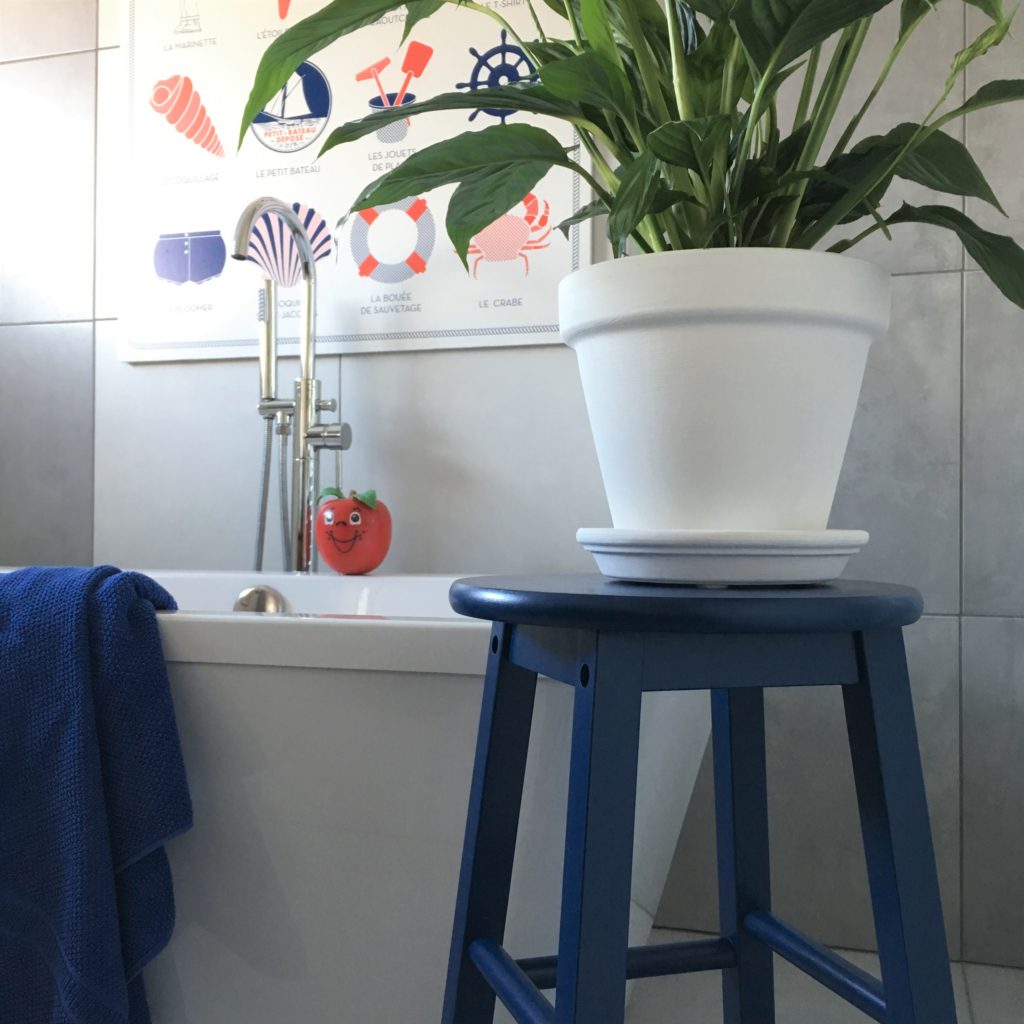 I can never justify the cost of the pretty plant pots at garden centres so I buy the cheap terracotta ones and paint them. I painted this one with Annie Sloan Chalk Paint Pure which is a bright modern white. It looks great paired with the blue. Total project cost: £3 for the pot and saucer + £7.50 for the plant (I had already the paints and the stool).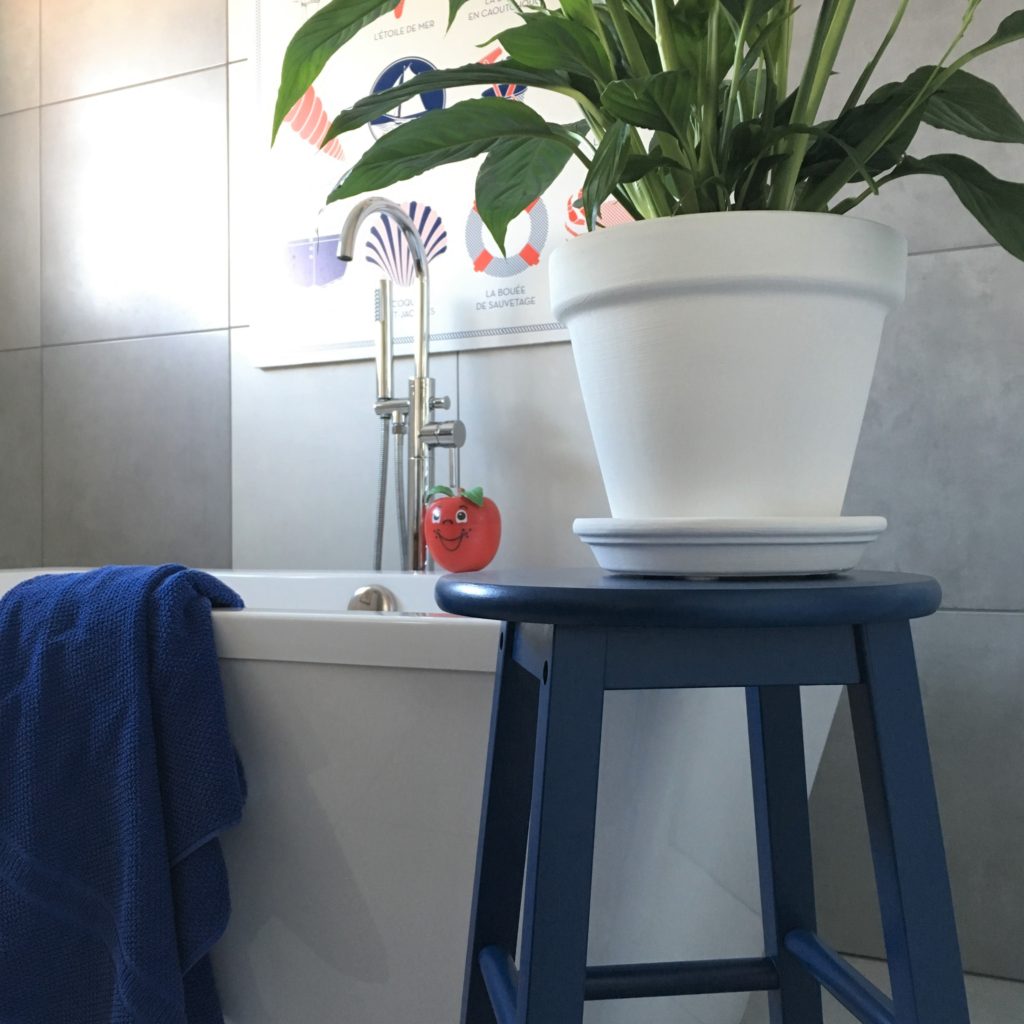 The stool is a lovely extra pop of blue in the bathroom.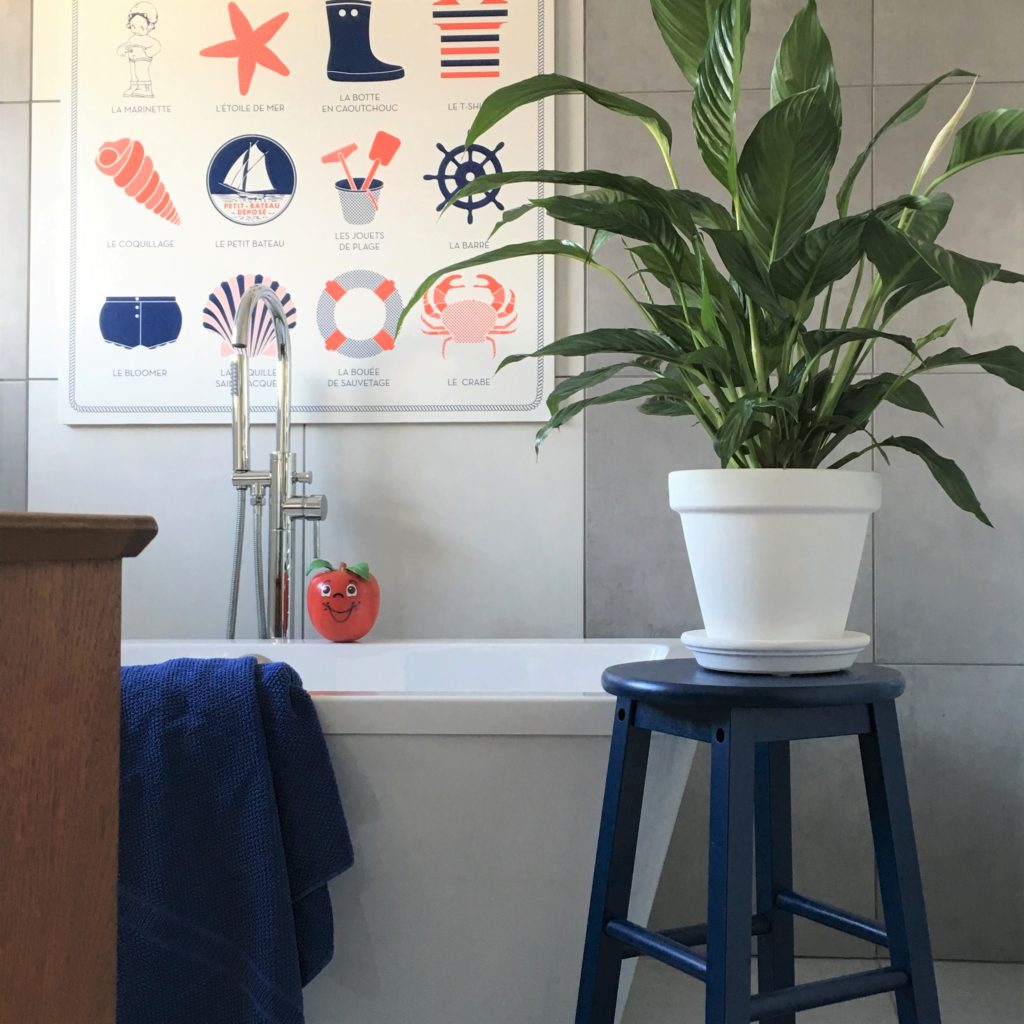 This is where it will live – and hopefully thrive.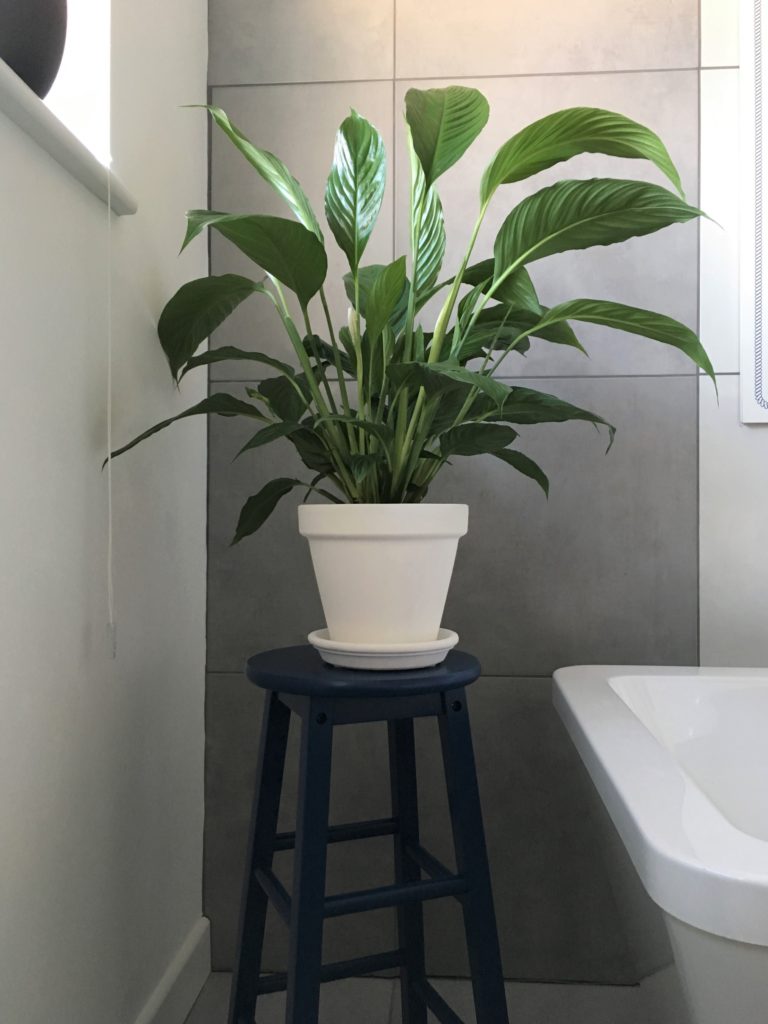 Happy making!