I love a bit of sponge stamping. Super easy and a great way of using up old washing up sponges. Some of my cut sponges I've had for ages like my heart sponge. Here's a photo of my eldest 5 years ago, I had printed a red heart on an organic cotton baby grow with fabric paint.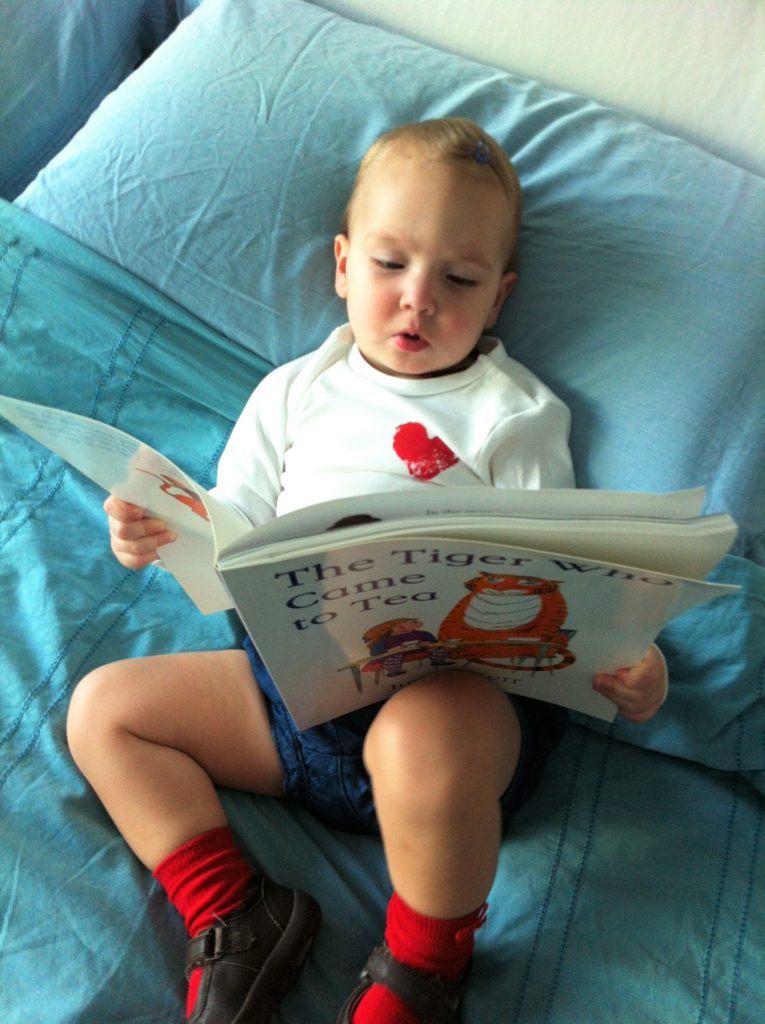 Anyway I thought I would share my last two sponge stamping HMPs with you. Here's the heart sponge again, this time I was decorating a Valentine's themed treat box for the teaching staff at my eldest's school. We give treats the week before every school holiday to get the staff through those last few days before the break.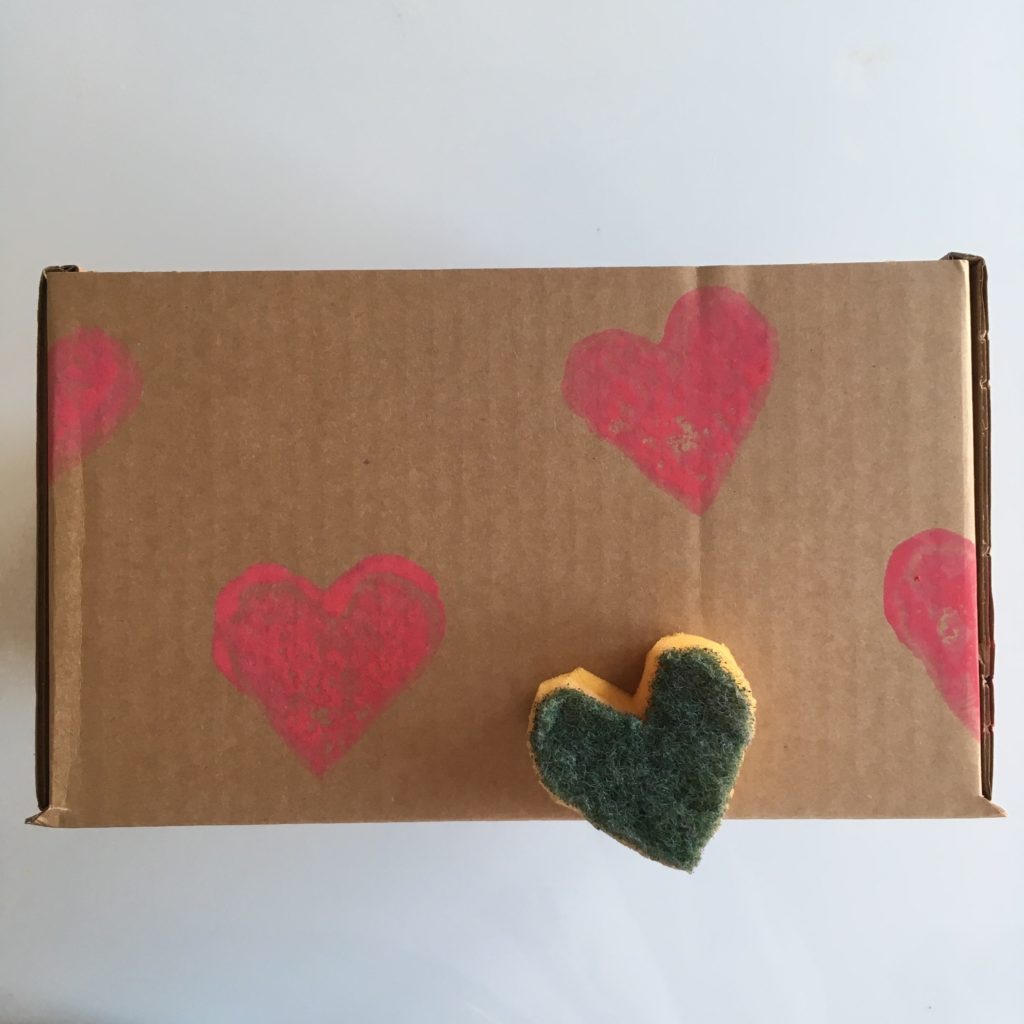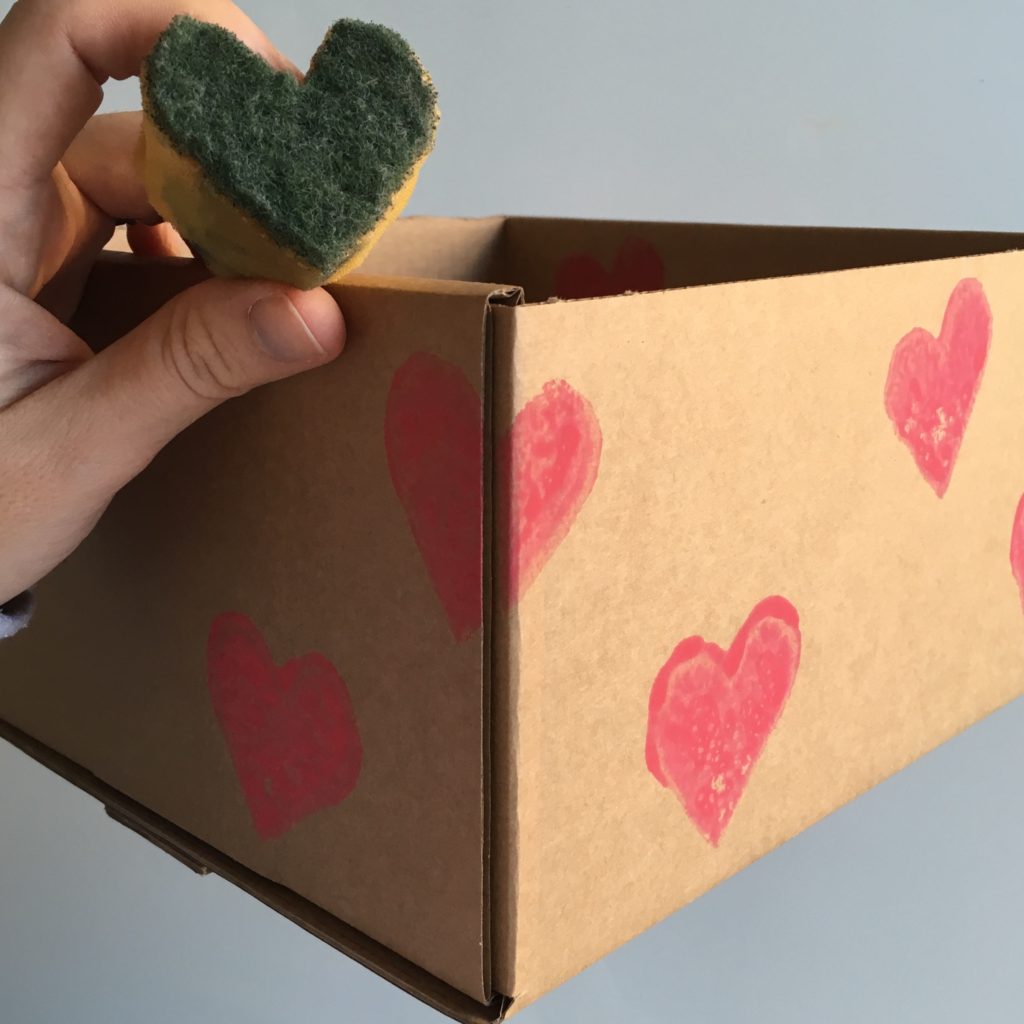 As they say in the UK "those who can teach" and I think the rest of us should say thank you a lot!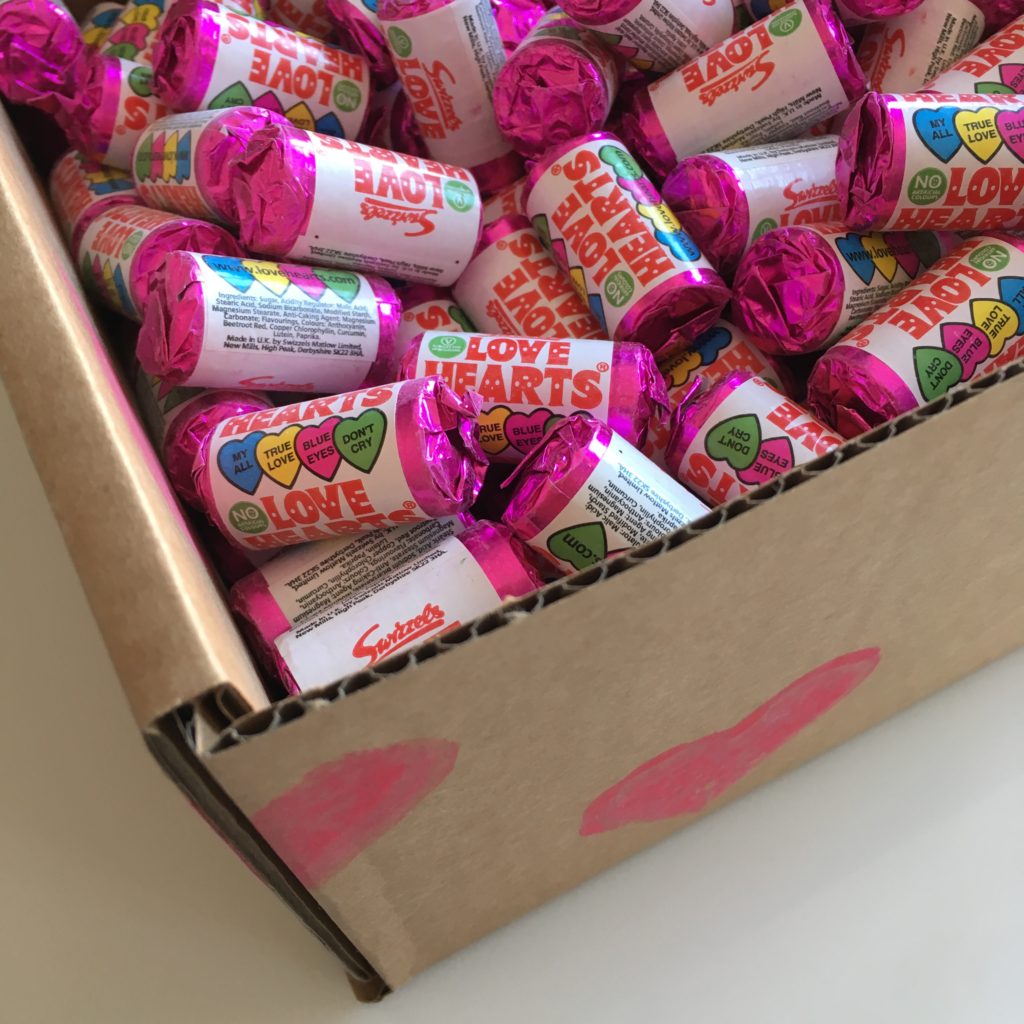 My neighbours – after tasting my vegan spaghetti bolognese – decided they wanted to try a month meat-free. Yay! So my girls and I decided to make them a vegan celebration package which we wanted to decorate with avocados (I think they're the unofficial vegan mascot!). So I got an old sponge out of the cupboard and cut out the avocado and it's stone.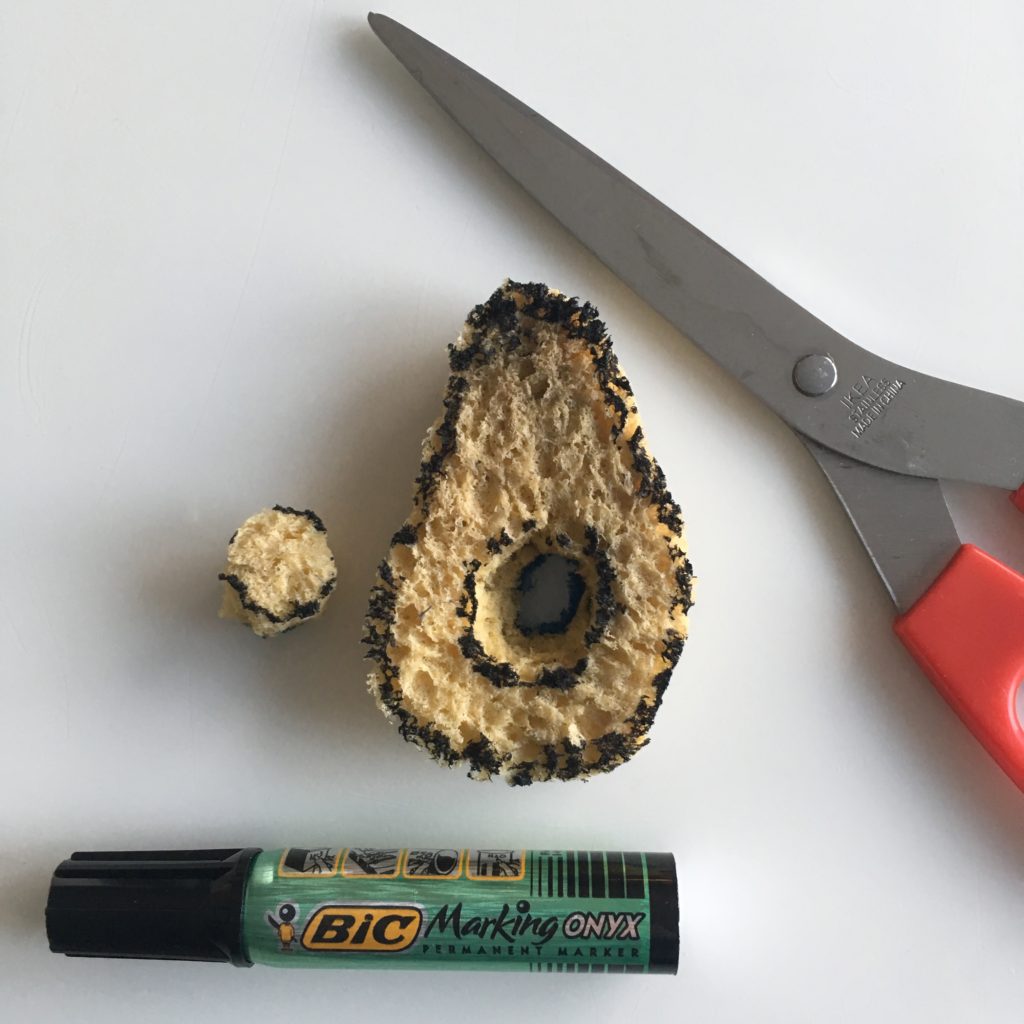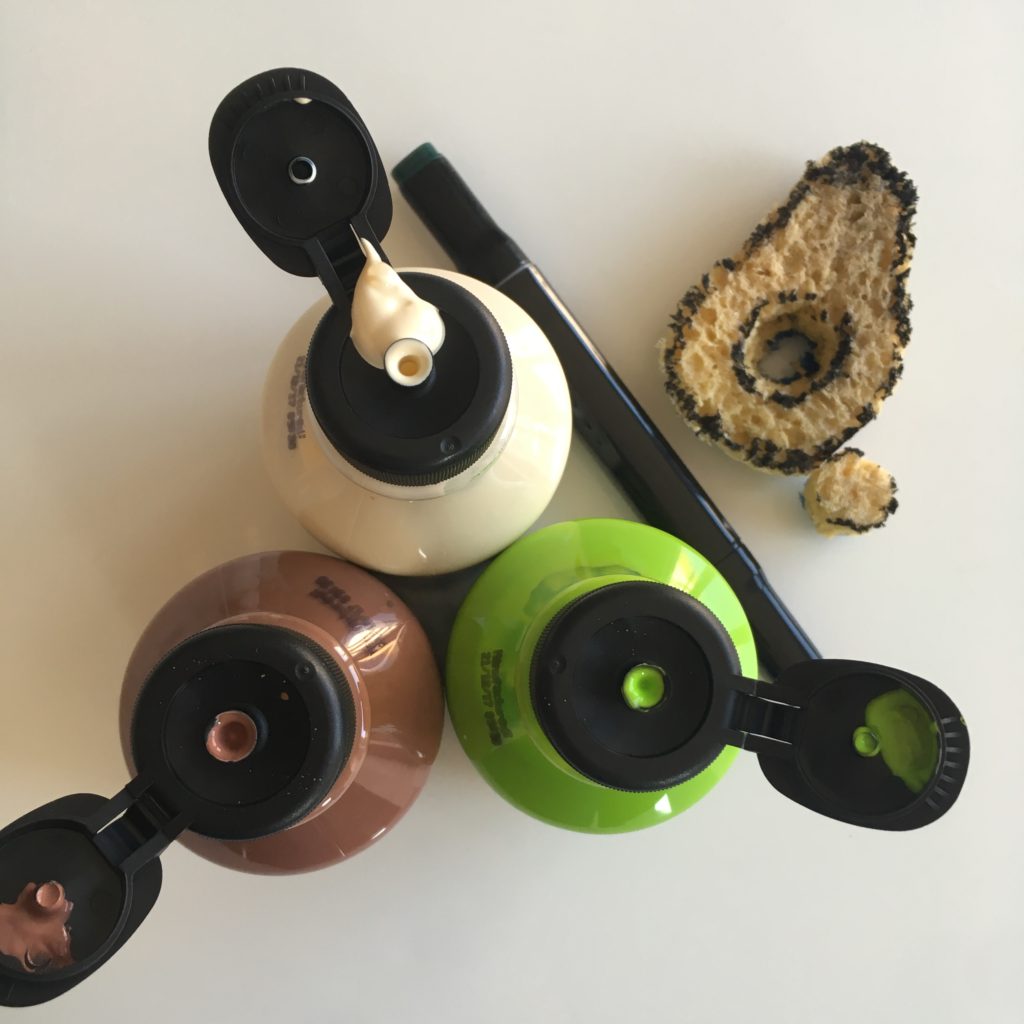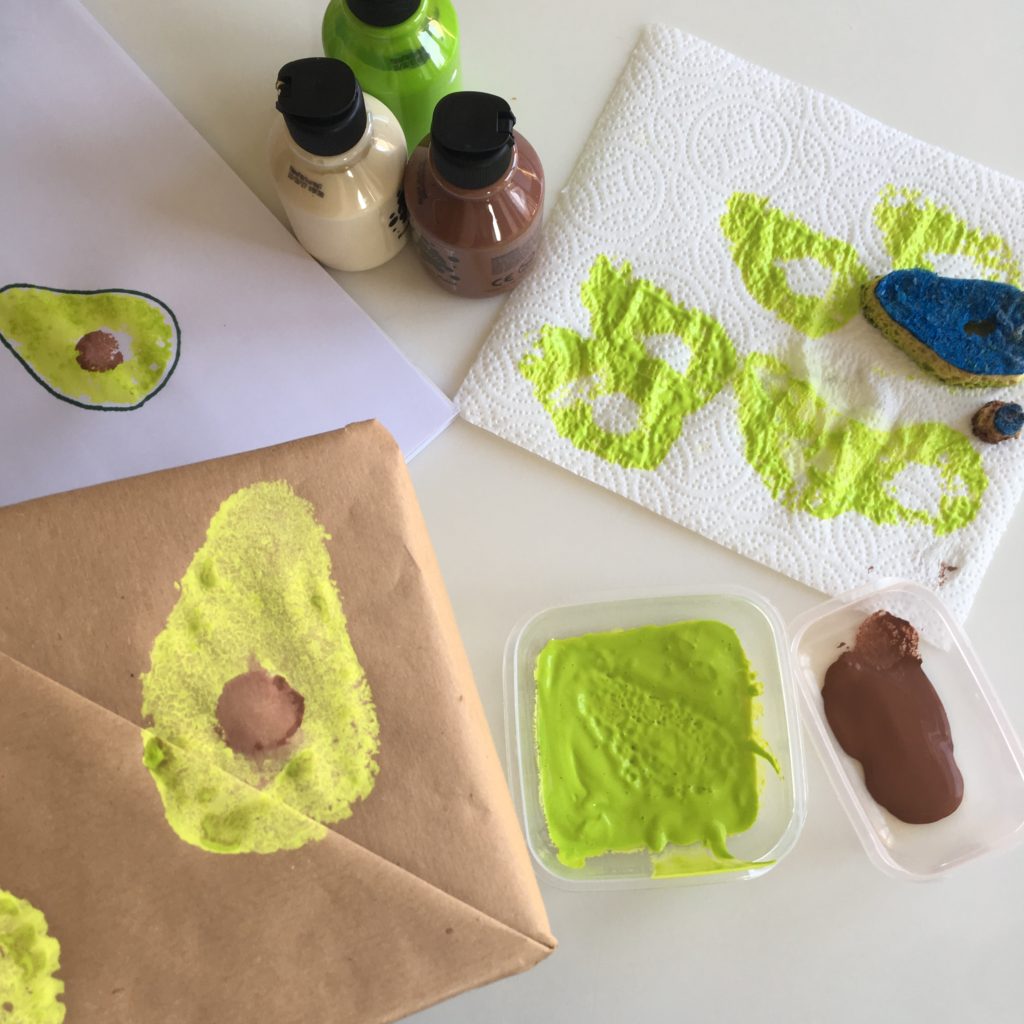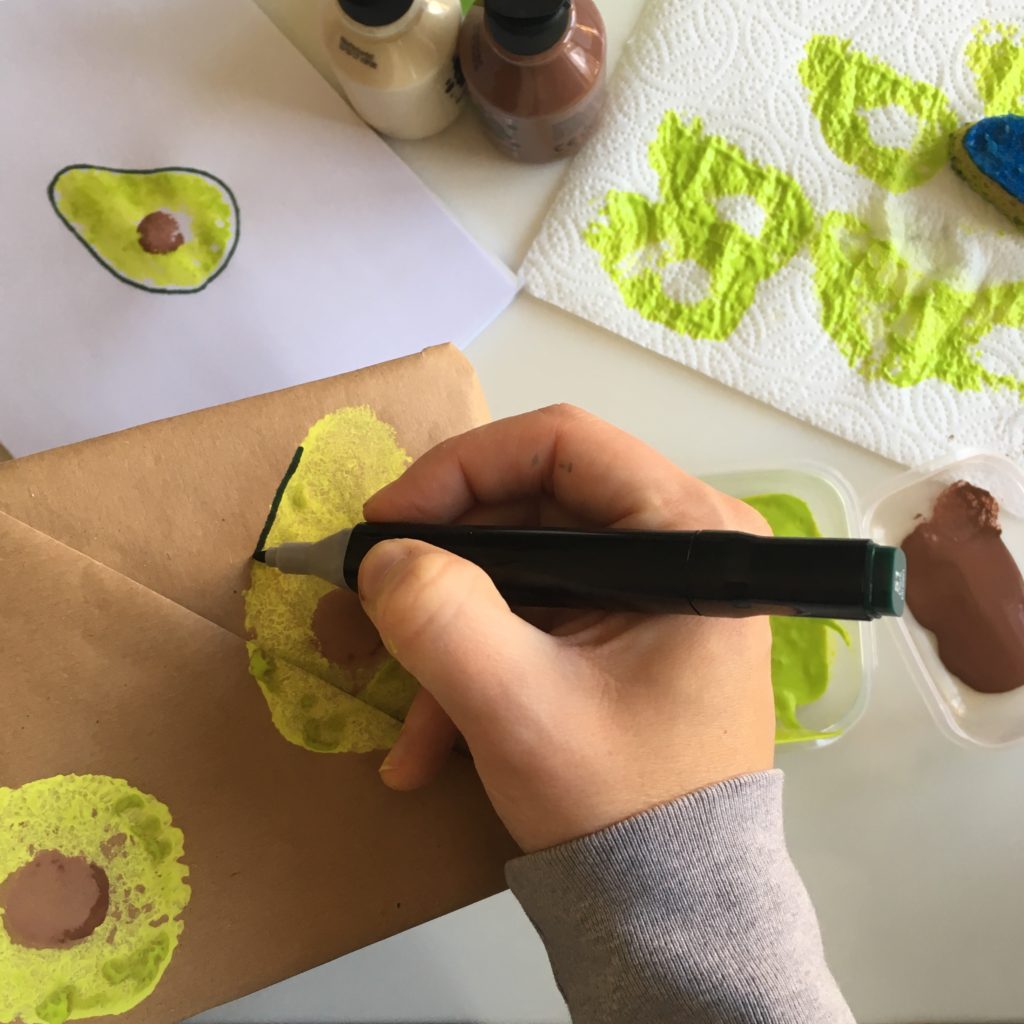 Stamped and outlined with a dark green pen (for the skin). Vegan box done. I'll definitely be reusing this one.
And here's what we delivered.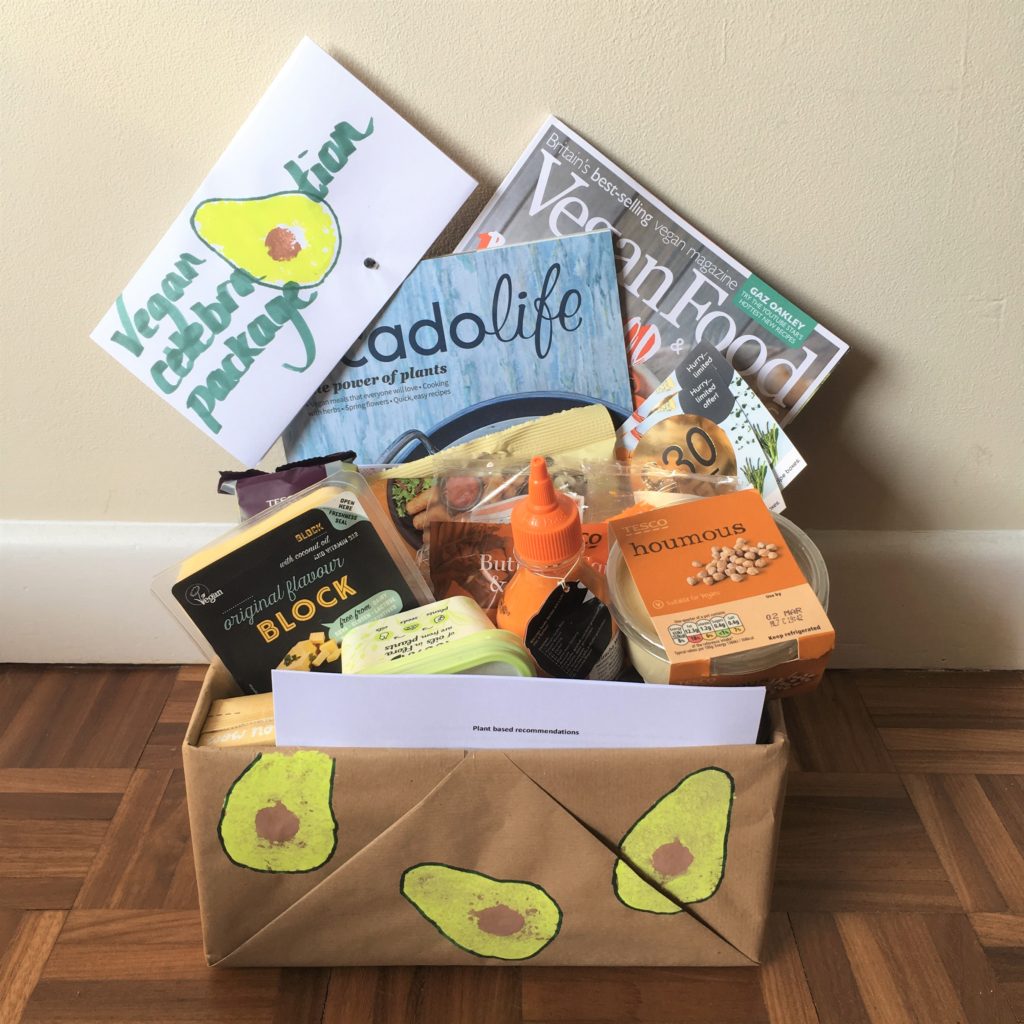 Sponge stamping is super easy, give it a try and happy making!