Fancy making one of these little beauties? Here's my how to.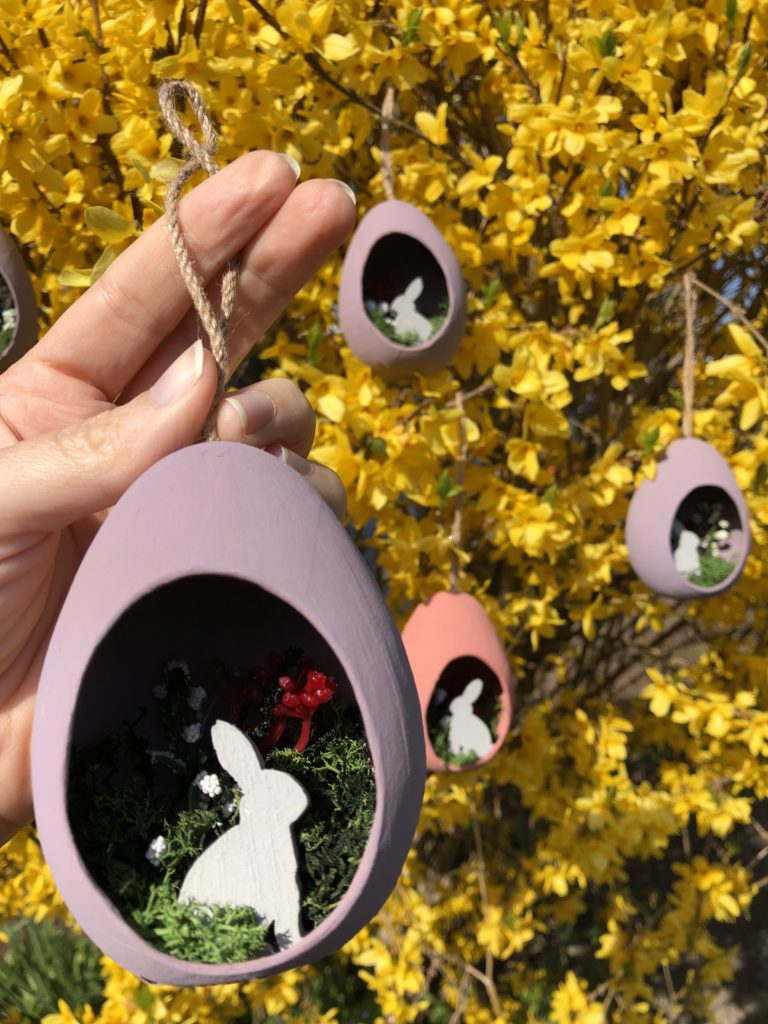 You will need:
papier mâché eggs (I got mine from Hobbycraft not affiliate link)
Annie Sloan Chalk Paint in the colour of your choice. I went for Scandinavian Pink and Emile for the eggs and Paris grey for the rabbits (which I forgot to include in the photo)
Annie Sloan Chalk Paint brush
Some masking tape
A glue gun
And some decorative items to put inside. I used moss, wooden rabbits (again from Hobbycraft) and some plastic flowers I had pulled off something else and kept in the loft, as you do.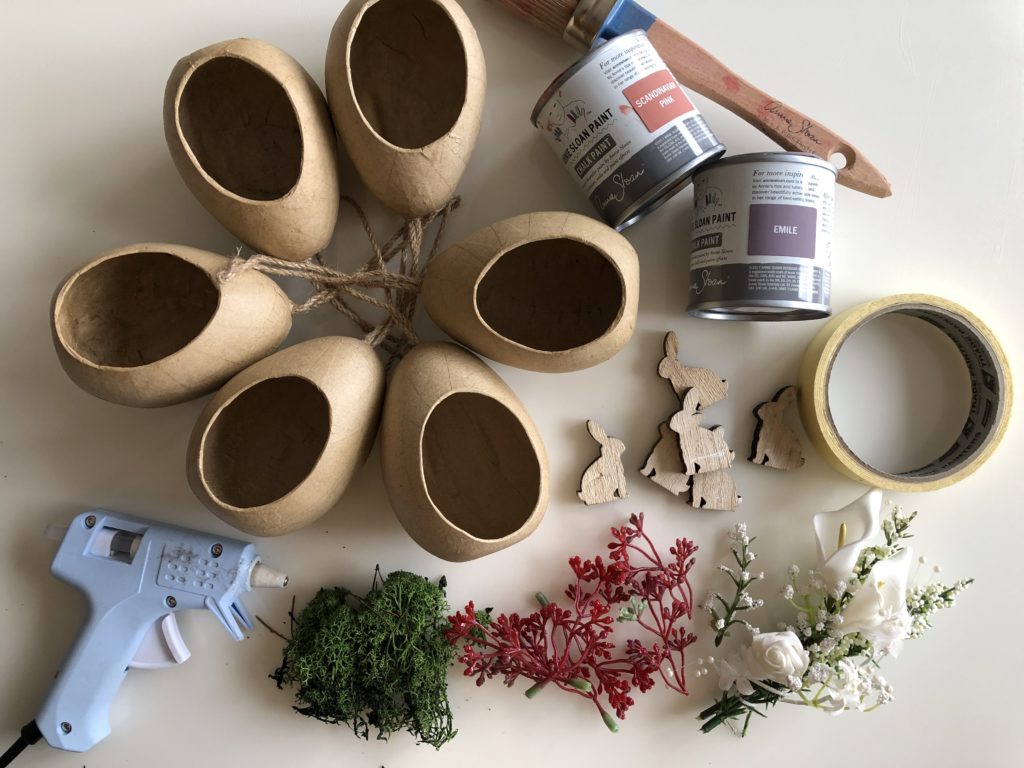 Starting with the painting. Put masking tape over the base of the tine so you keep it paint free. Then just apply a coat of chalk paint. The beauty of the chalk paint is that you only need one coat. I also painted inside the egg.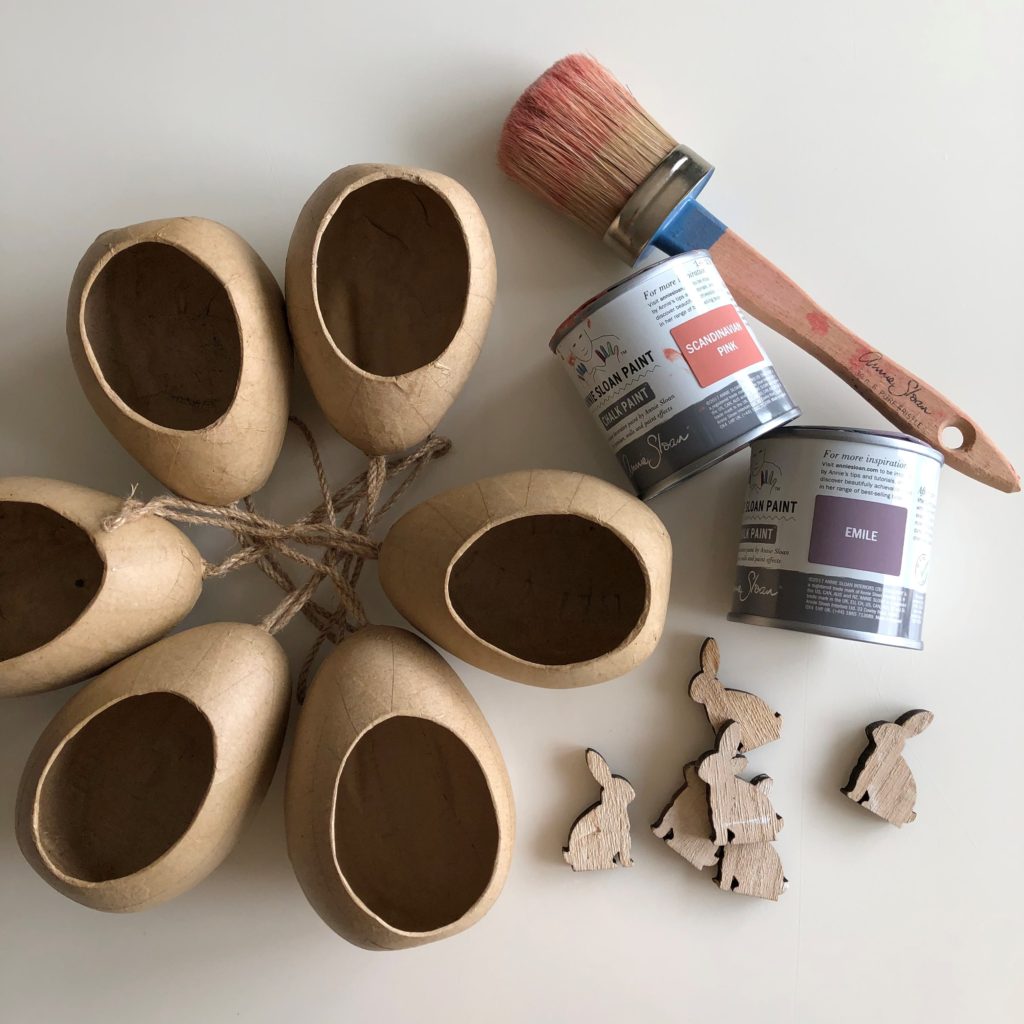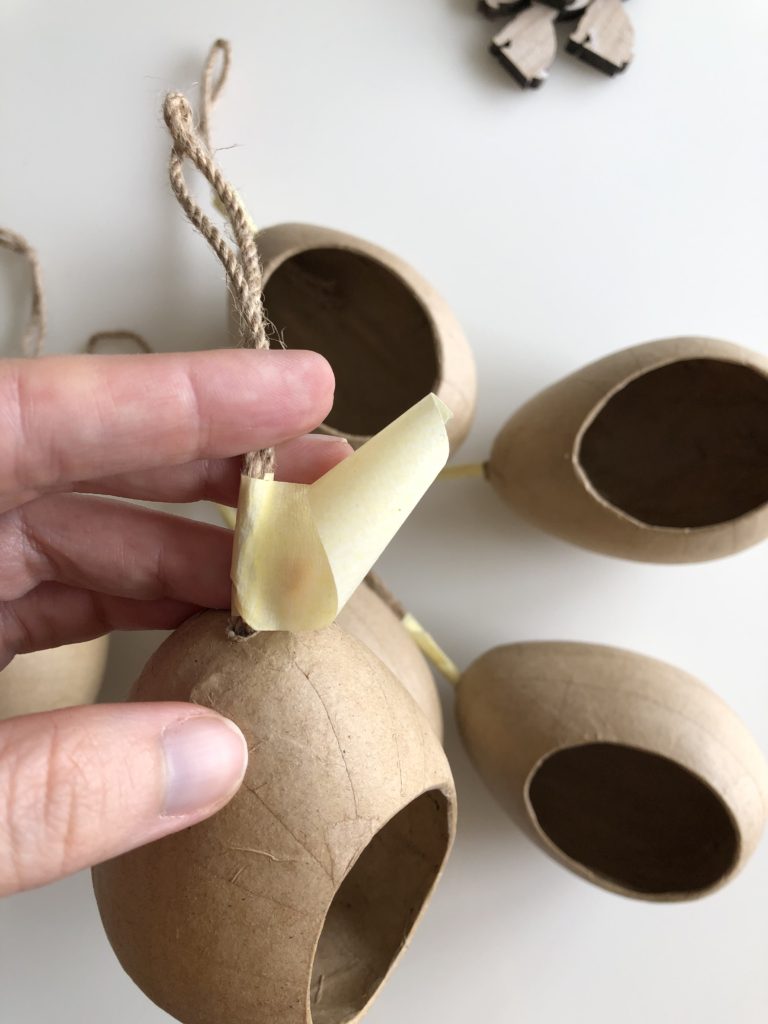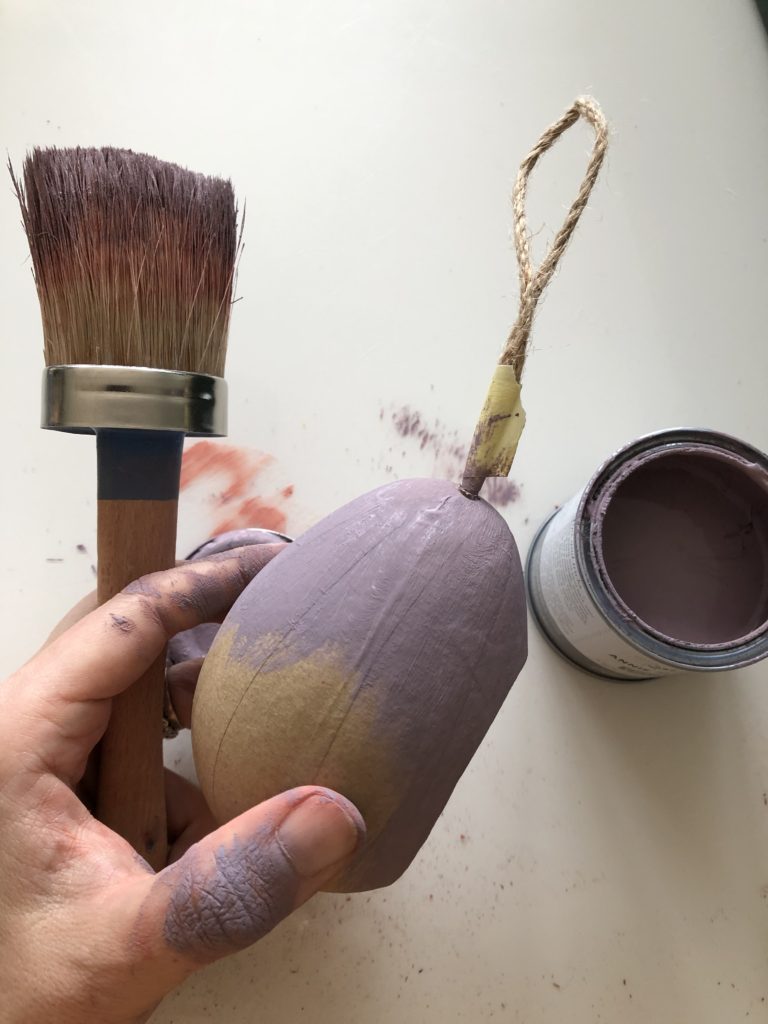 I placed a broom over a box and hung them out to dry!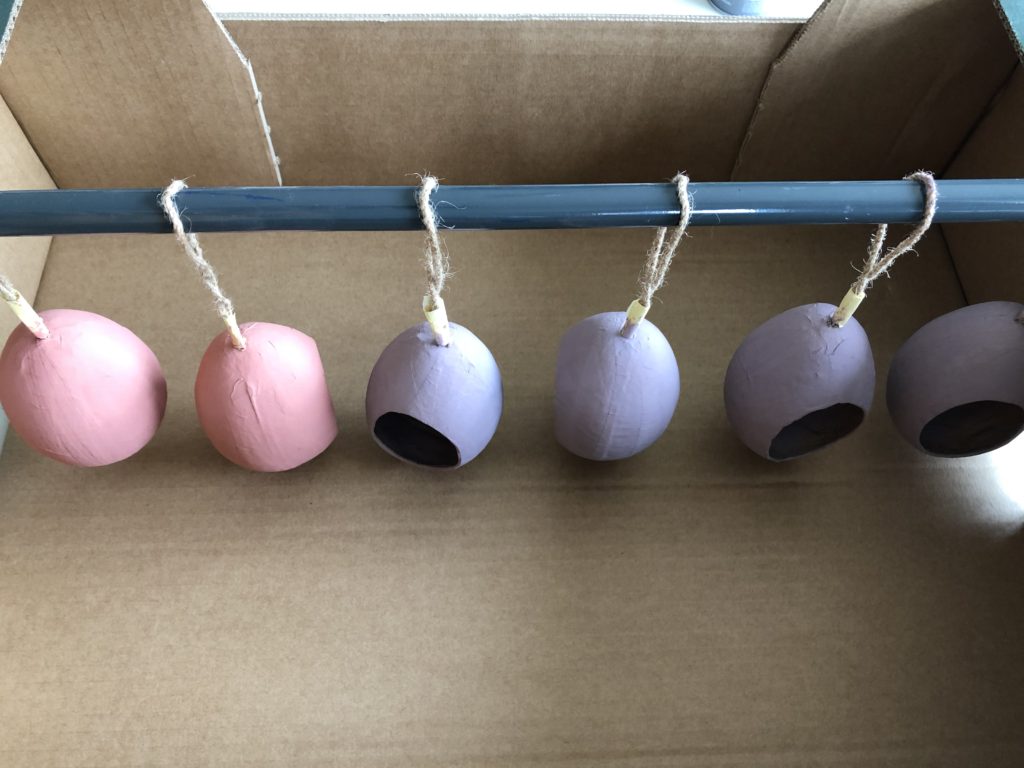 I then painted the wooden rabbits grey. If you are using old toys or figurines of course you wouldn't need to paint them.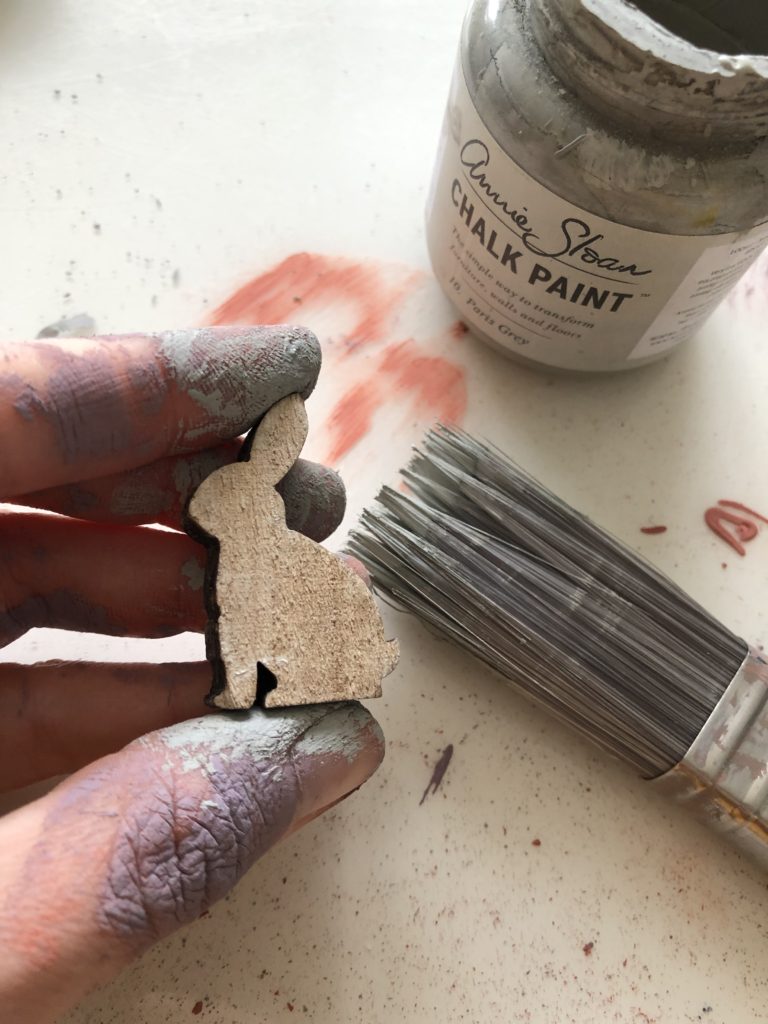 When the eggs and rabbits were dry, I gathered my decorative items to go inside and my glue gun. This is the fun creative bit. I stuck the flowers at the back to give height and depth and then glued the rabbit at the front. I then placed the moss around it all but really it's up to you.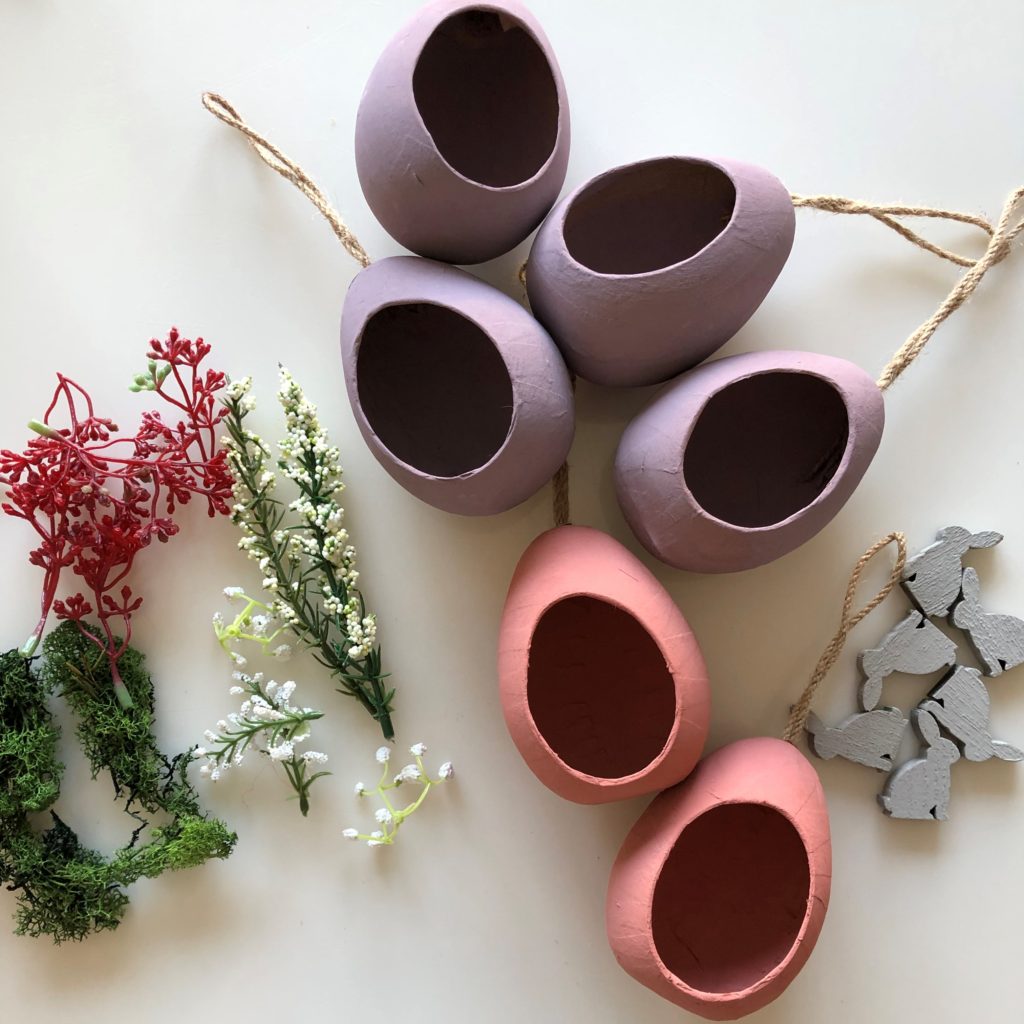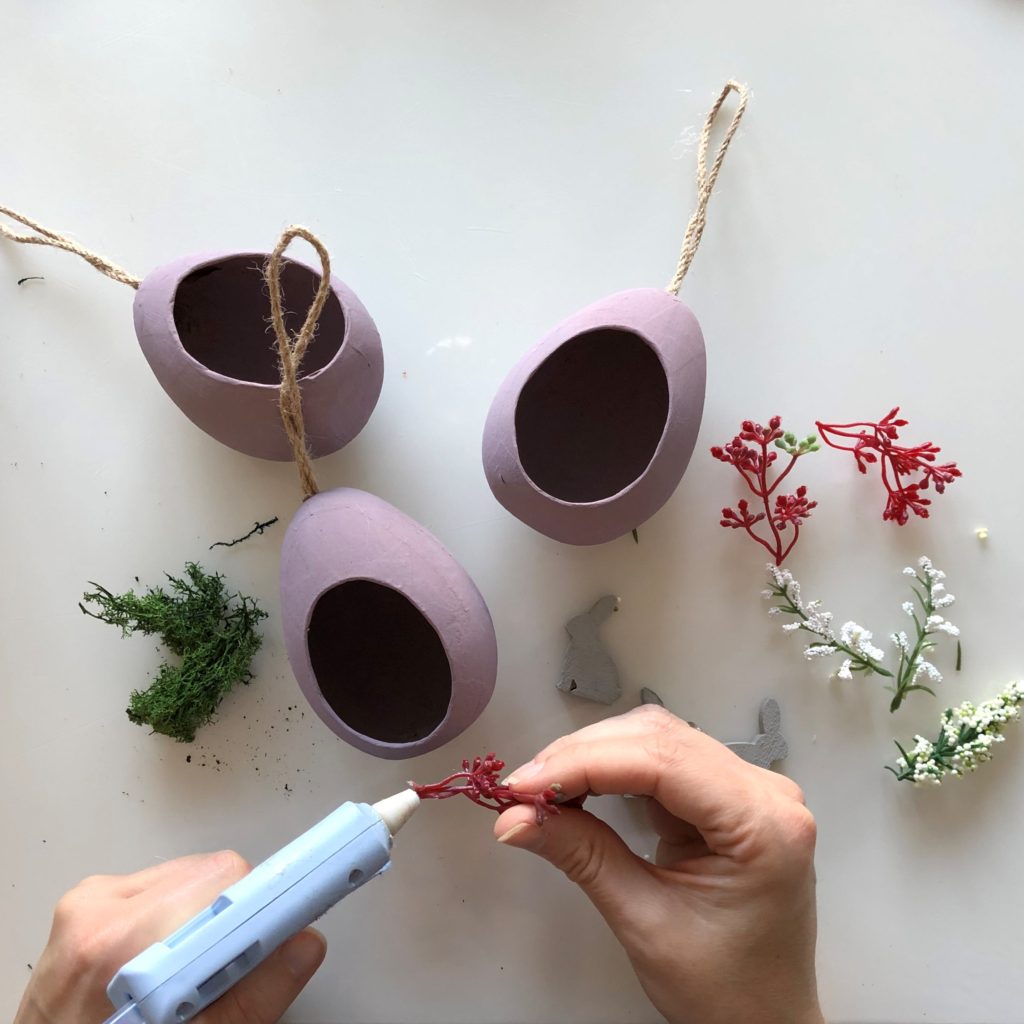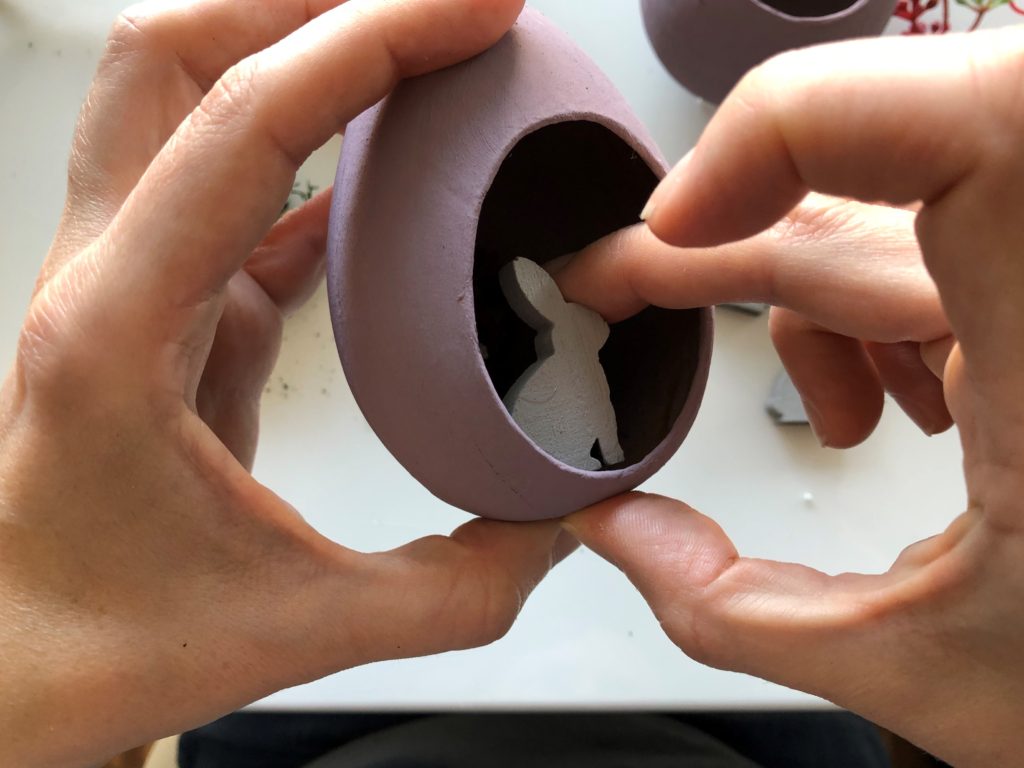 And here they are. Super easy but very effective. You could even place little chocolate eggs inside and give them as a gift.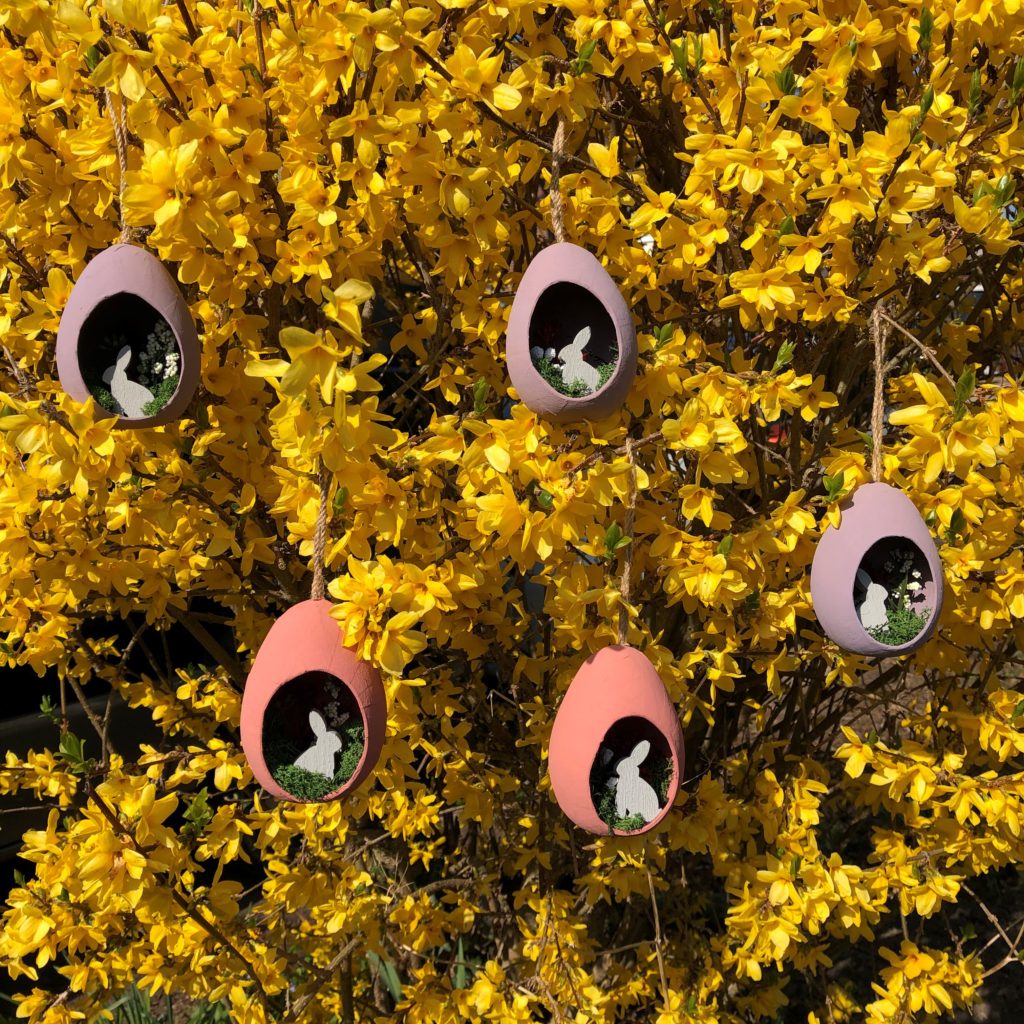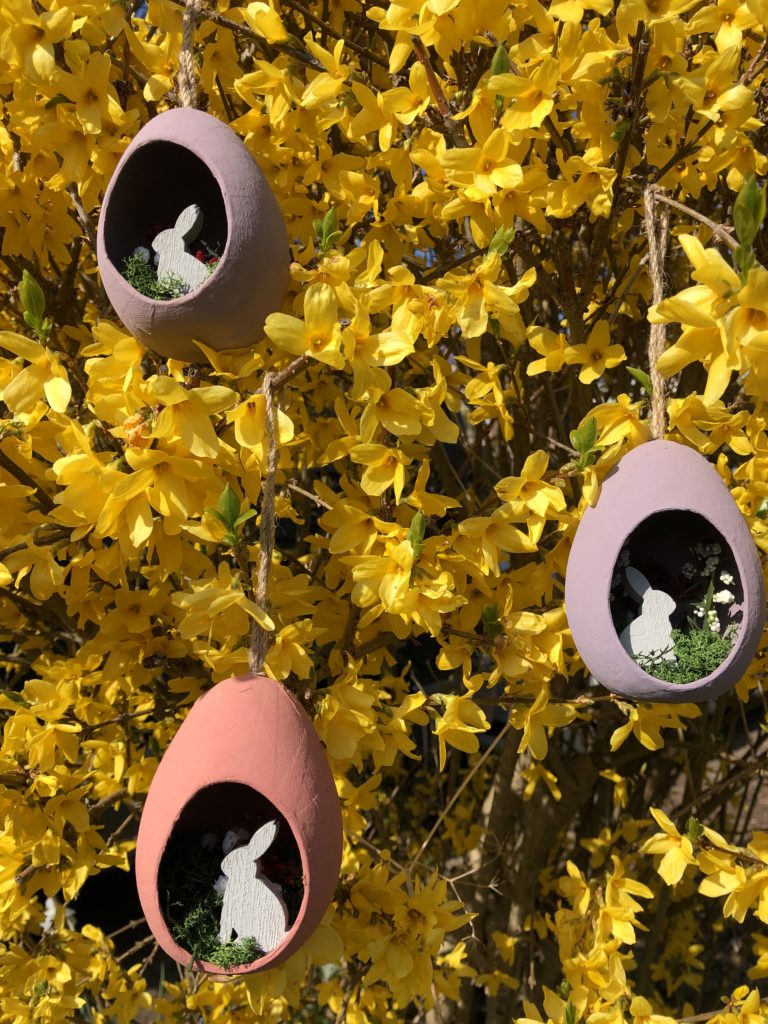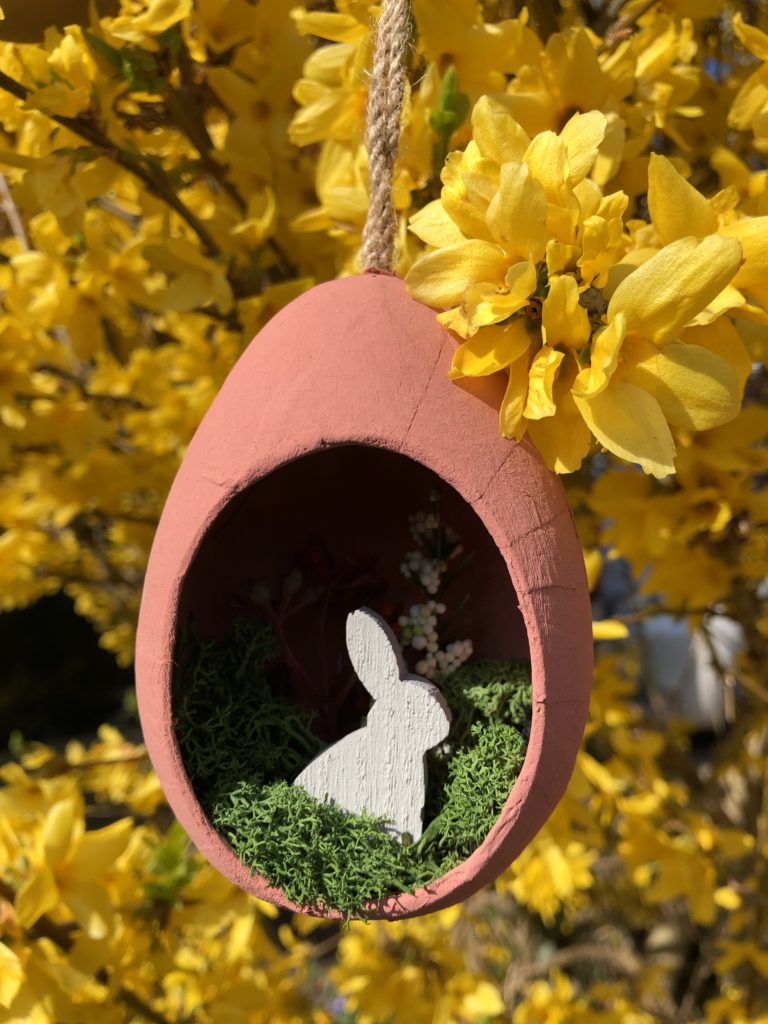 Pin this image to Pinterest to find this post later.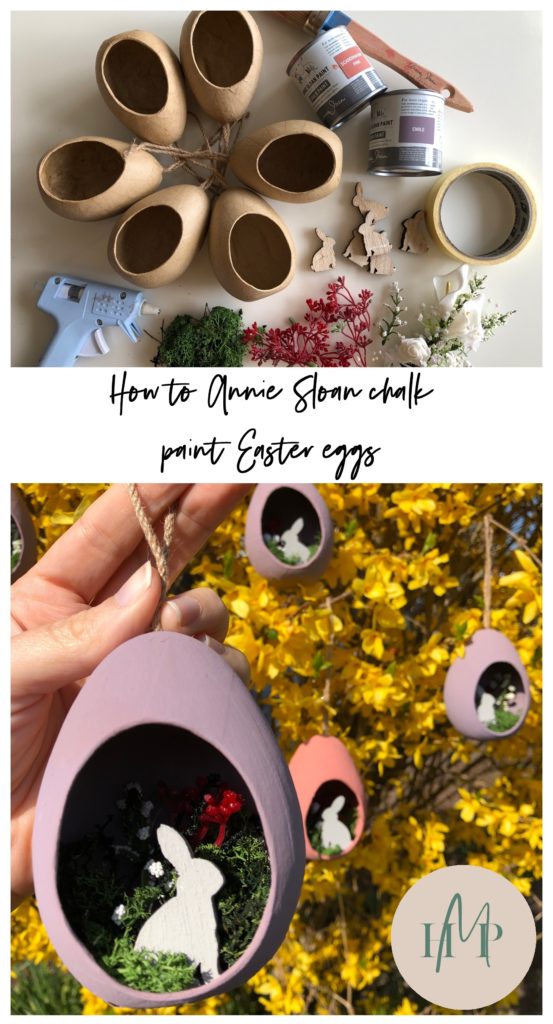 And a special shout out to my neighbour's stunning blossom combination.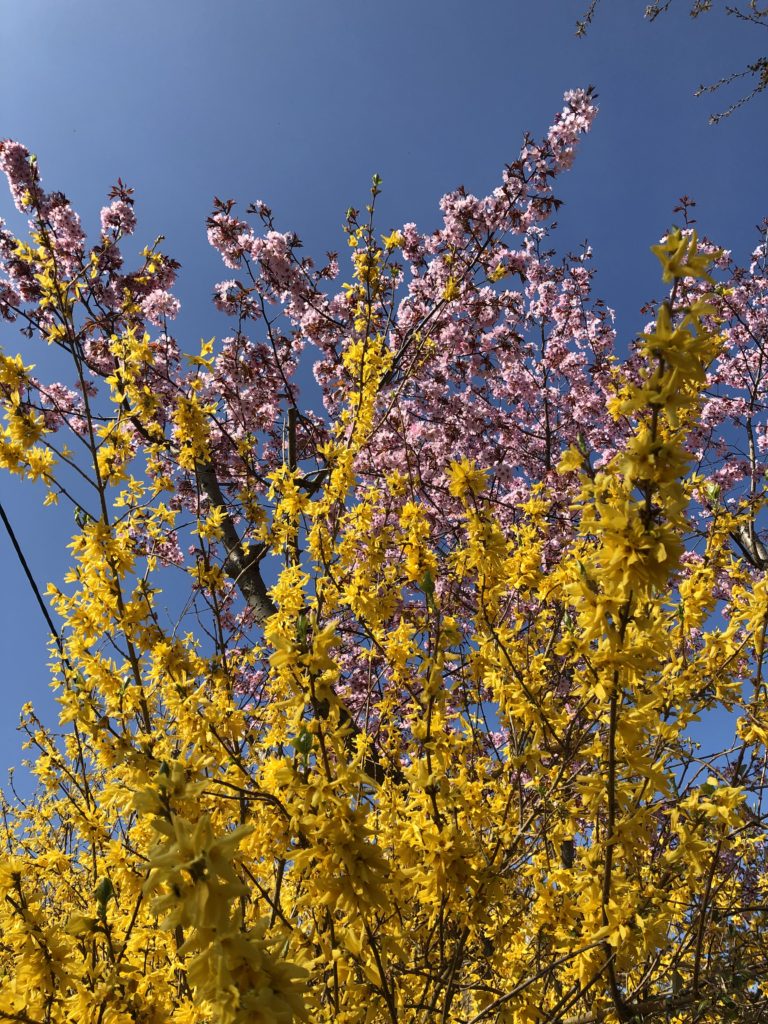 Please comment below if you have any questions and please share your inspired home made productions on social media with the tag #homemadeproductions
Happy Easter making!