I was on the look out for second hand reasonable garden furniture for a client when I spotted this photo on Facebook market. The lady was selling the greenhouse behind but I messaged her about the furniture and she said it was mine for a £10 donation to Breast cancer research. Done.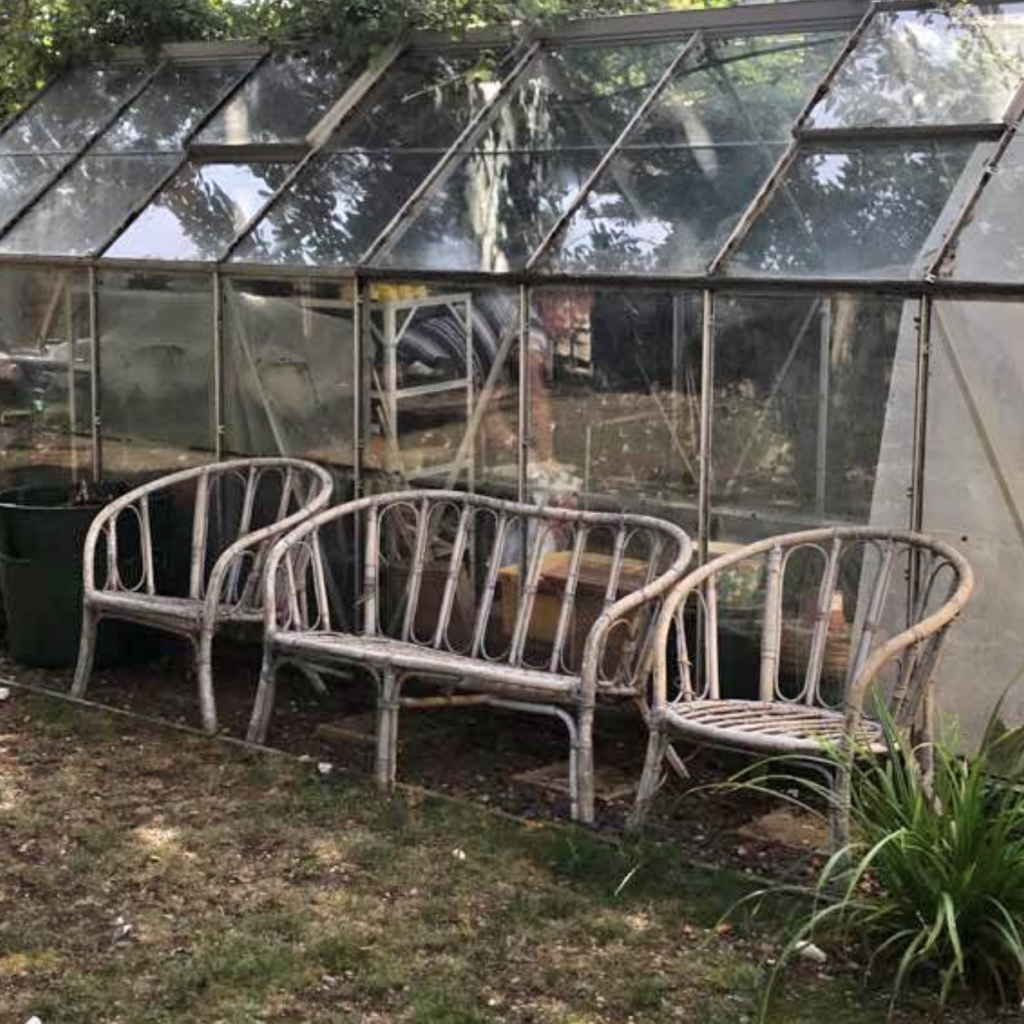 The chairs were sadly pretty far gone but the bench was completely worth saving. To prep the bench for painting, I started with some wire wool to get the flakes off and then gave it a good brush down. I then spray painted it with Rust-oleum Surface Primer in grey this helps the colour to adhere and last longer. It took me nearly 2 cans but then you use less colour.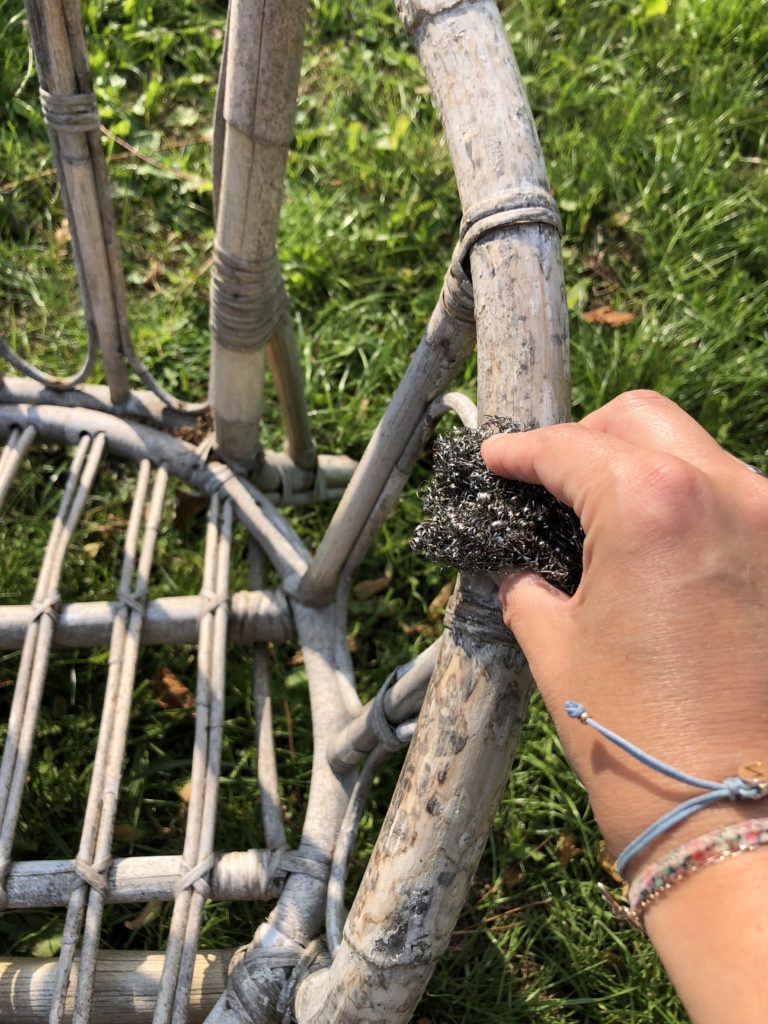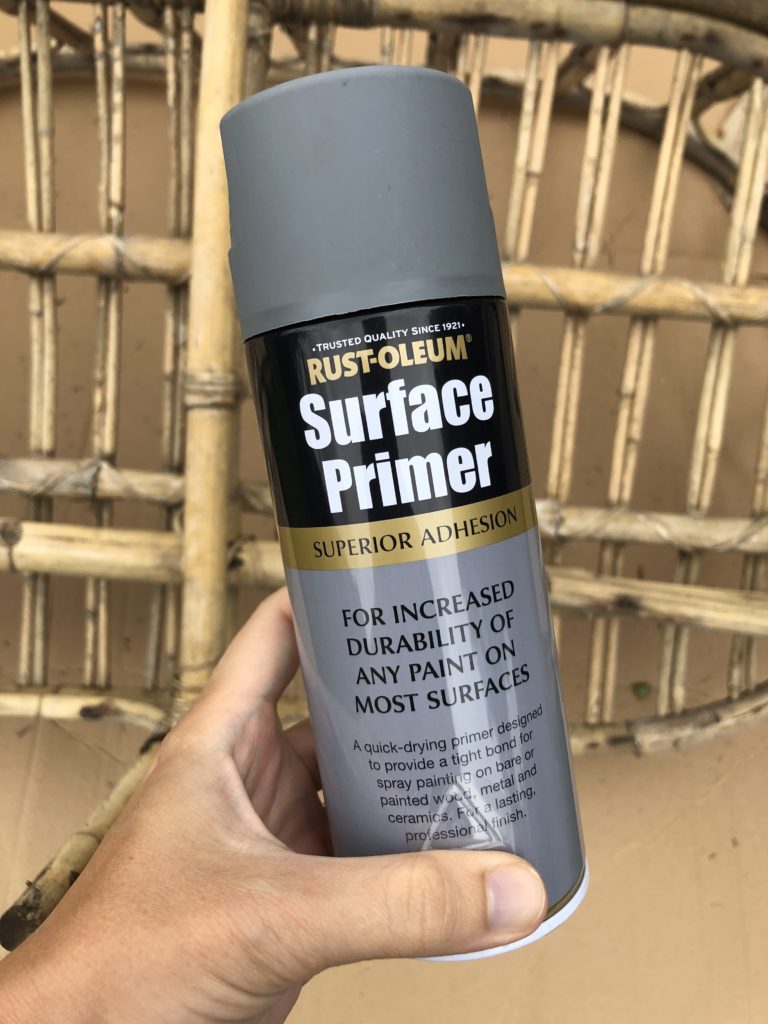 I then fixed any broken bits of wicker. To be honest, I meant to do this before doing the primer but I forgot. This doesn't have to be a precise job, just saw off any loose bits you can't nail back on.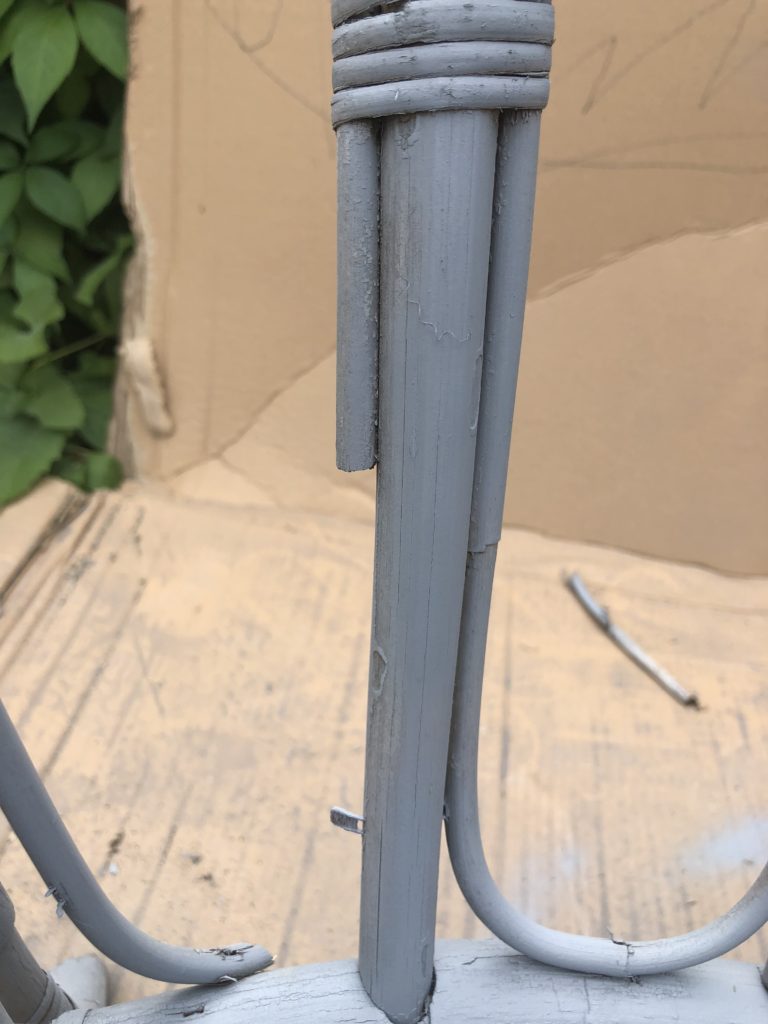 Then the fun part: the colour. For the client's garden courtyard project, I wanted a bold statement so I went with an ombré blue. With spray paint as you can't mix the colours before hand with black or white – like you do with paint ombré – you need to pick 2 colours which are very close and will blend easily. I used Rust-oleum Painter's touch in Brilliant blue and Deep blue. I started with the lighter colour – Brilliant blue – and spray painted the top half. I then used the darker colour – Deep blue – to do the bottom half and gently blend over the lighter colour in the middle section. My top advice with spray painting – especially if you're doing an ombré effect – is short sprays from about 30cm. Layer it up otherwise you'll get paint runs. And obviously stop to save ladybirds!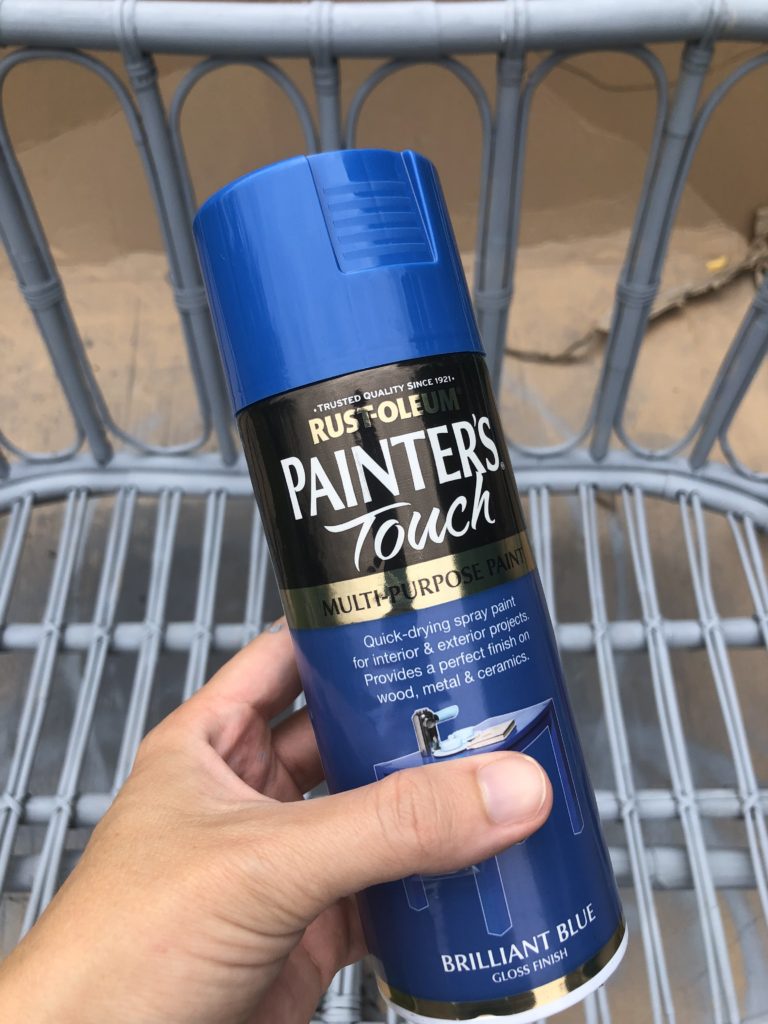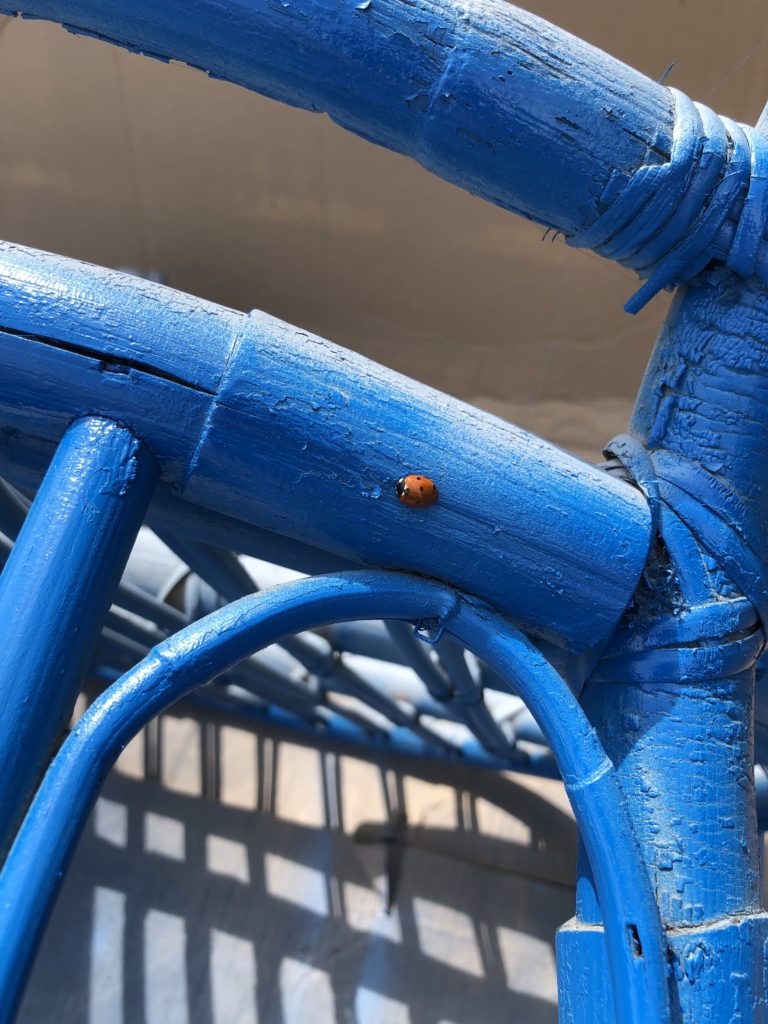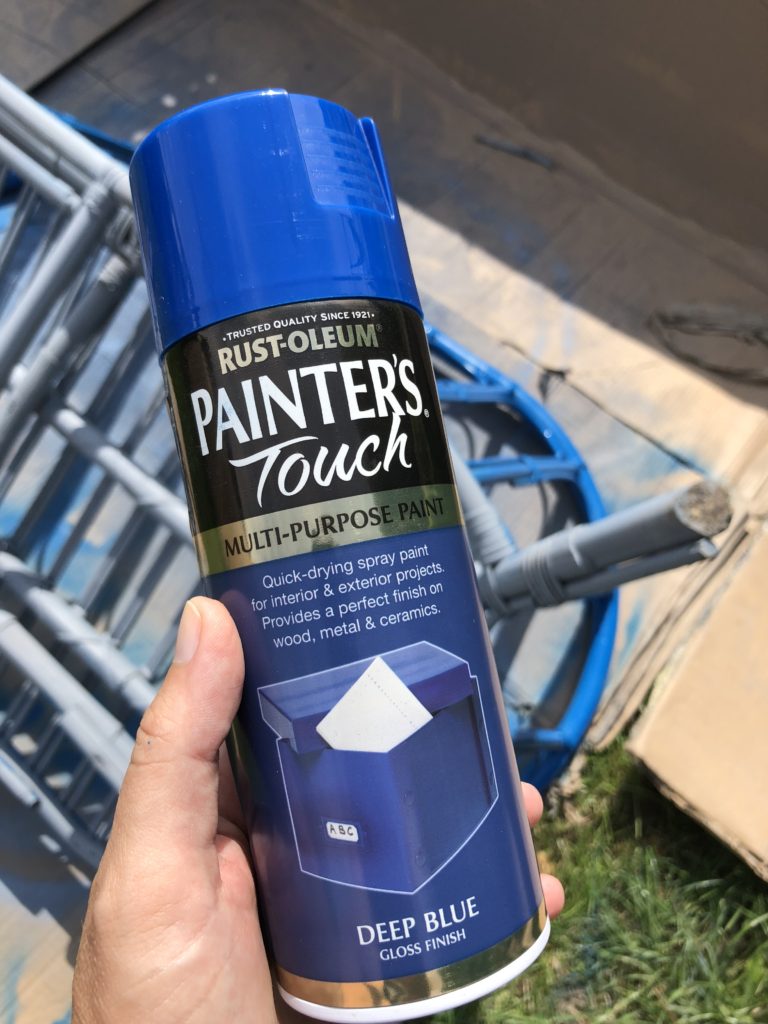 Voilà!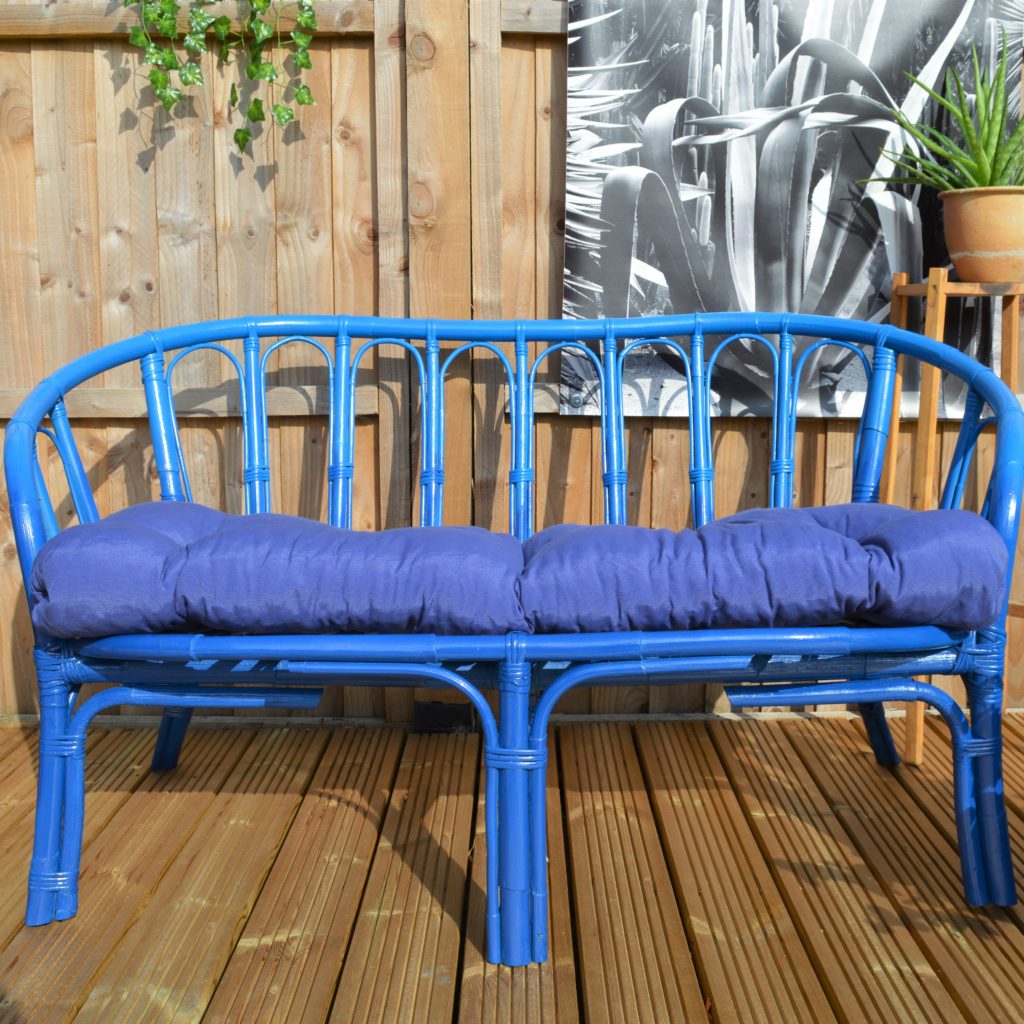 A lovely upcycled ombré blue bench. Total cost: £78.88 for materials.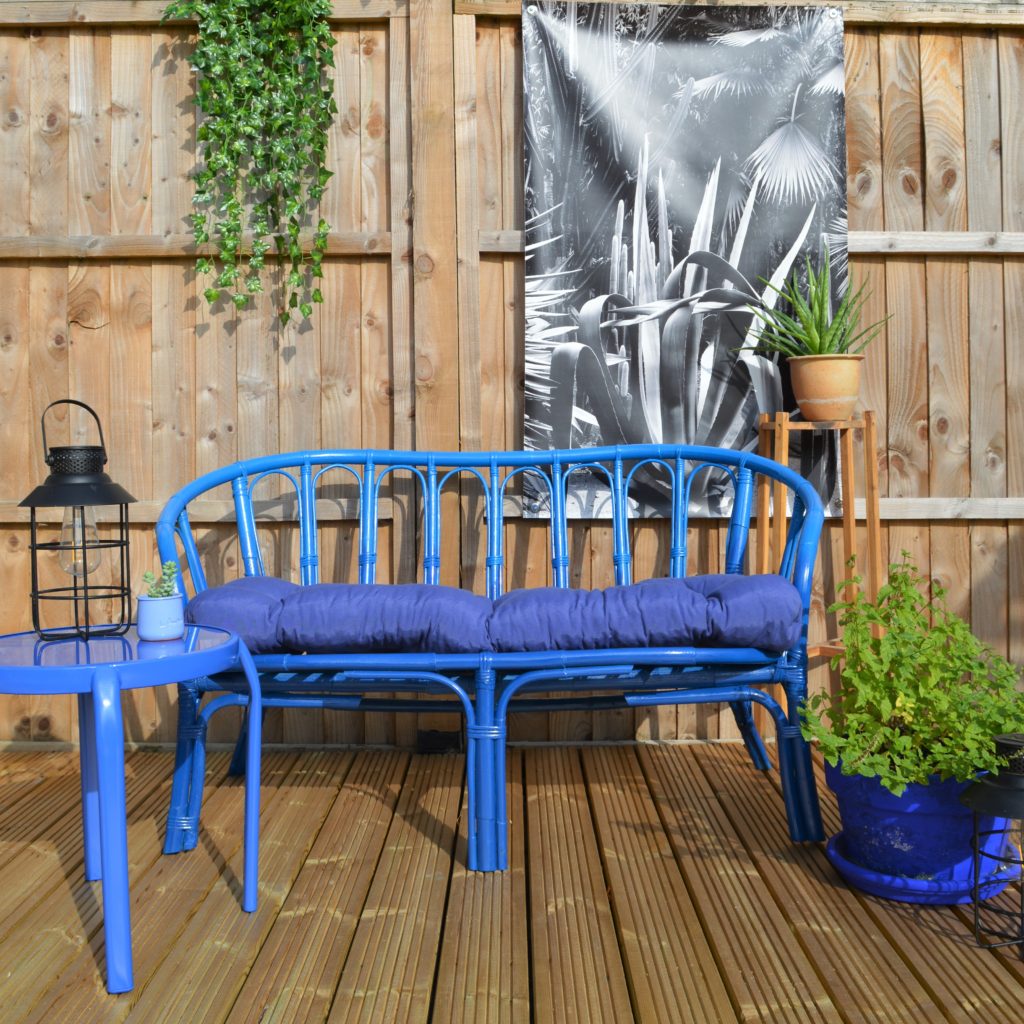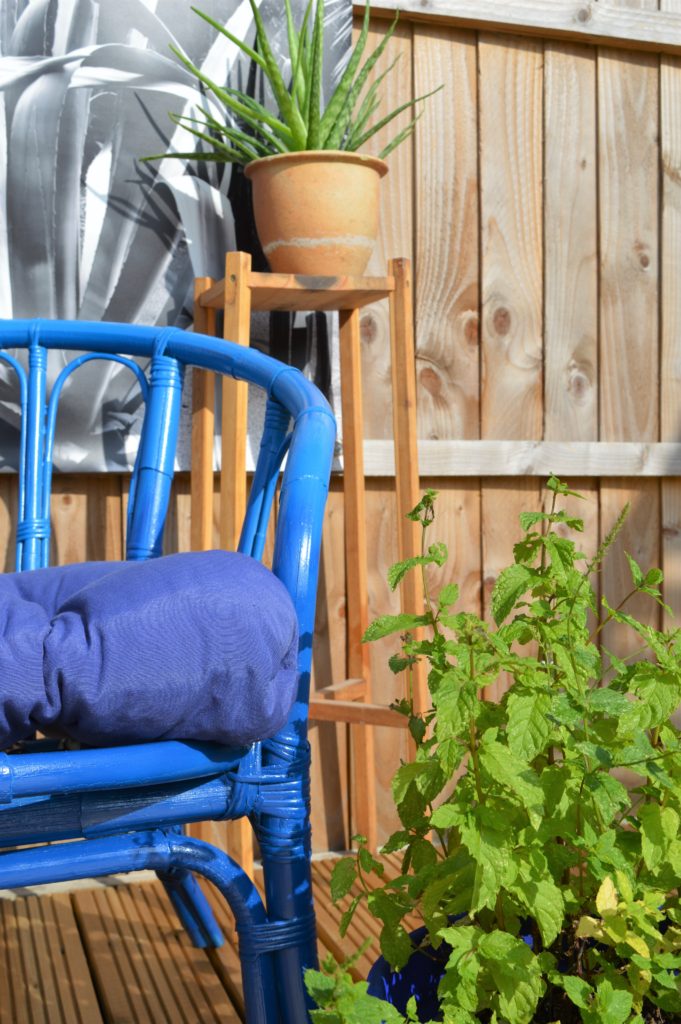 The new seat pad is from Beautissu on Amazon. I've linked to the one I used in blue 120x50cm but they have a few colours and different sizes. They also sell matching chair pads.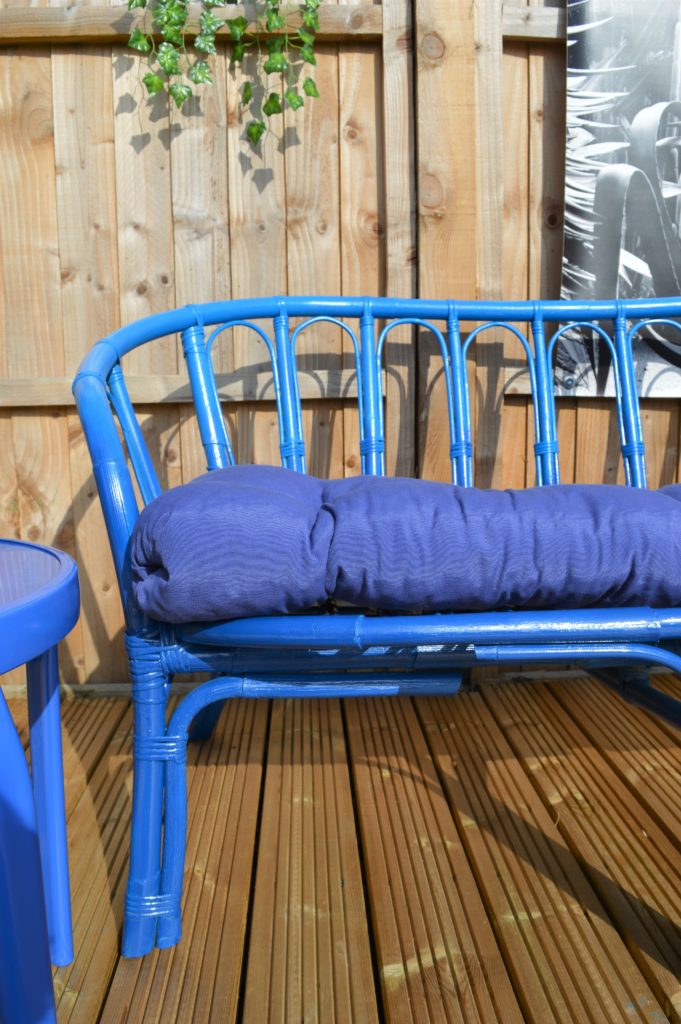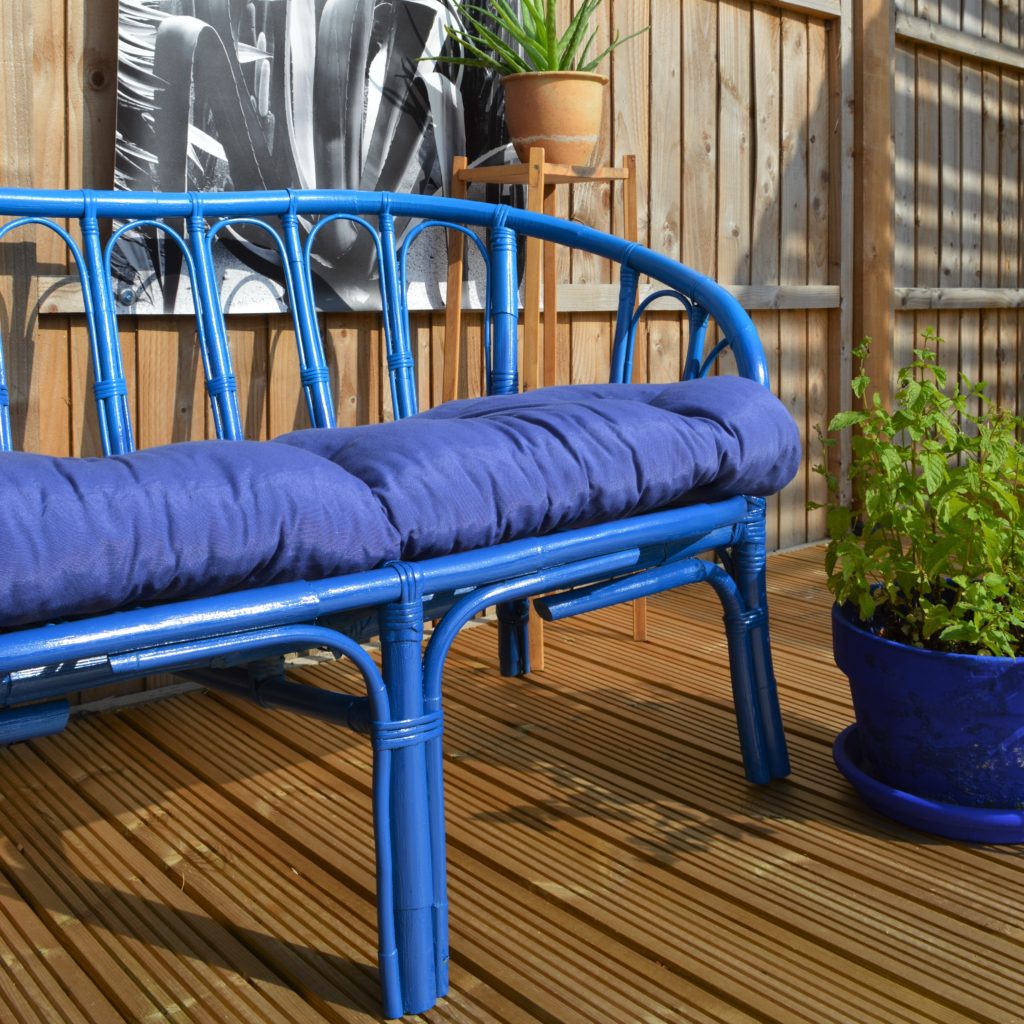 Hopefully we'll have an Indian summer.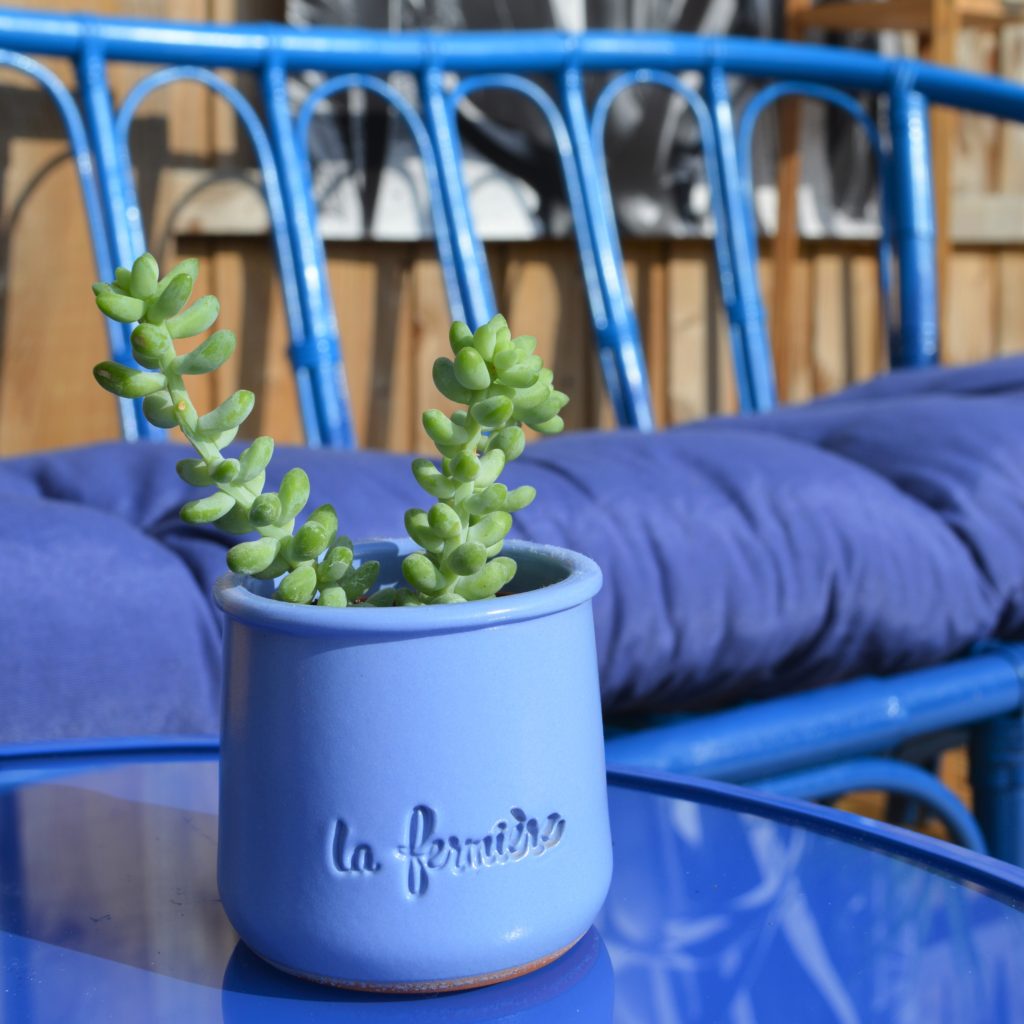 Please comment below if you have any questions and please share your inspired home made productions on social media with the tag #homemadeproductions
Happy making!