Last month I was really inspired by the new H&M conscious home collection and I did this bedroom design against the backdrop of Dulux Colour of the Year 2018 Heart Wood. I included a suggested HMP IKEA hack for the bedside pendant light using the H&M Monstera shaped metal tray, an IKEA black cord pendant light and a packet of black Sugru to fix them together. Total cost per pendant: £27.32 (without the bulb)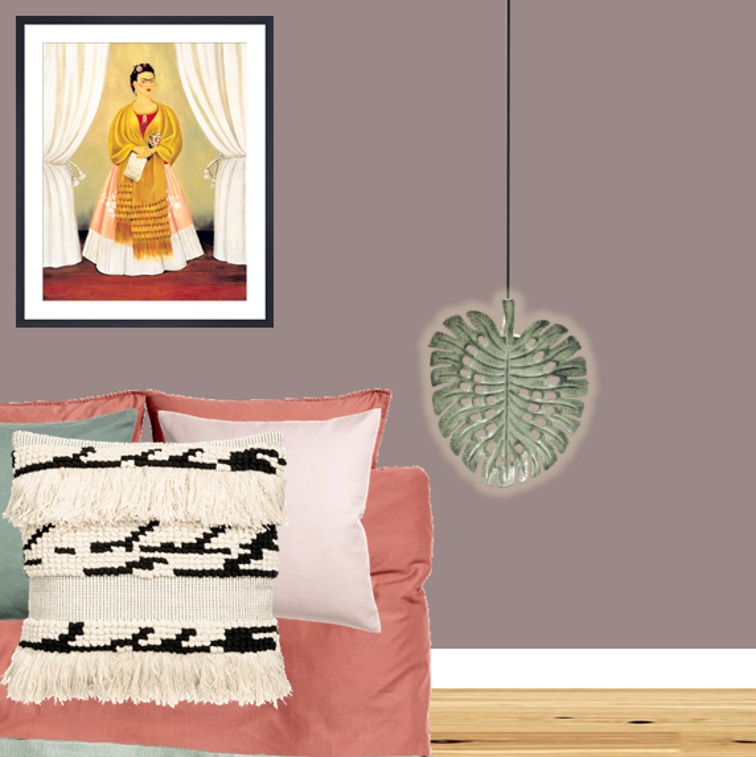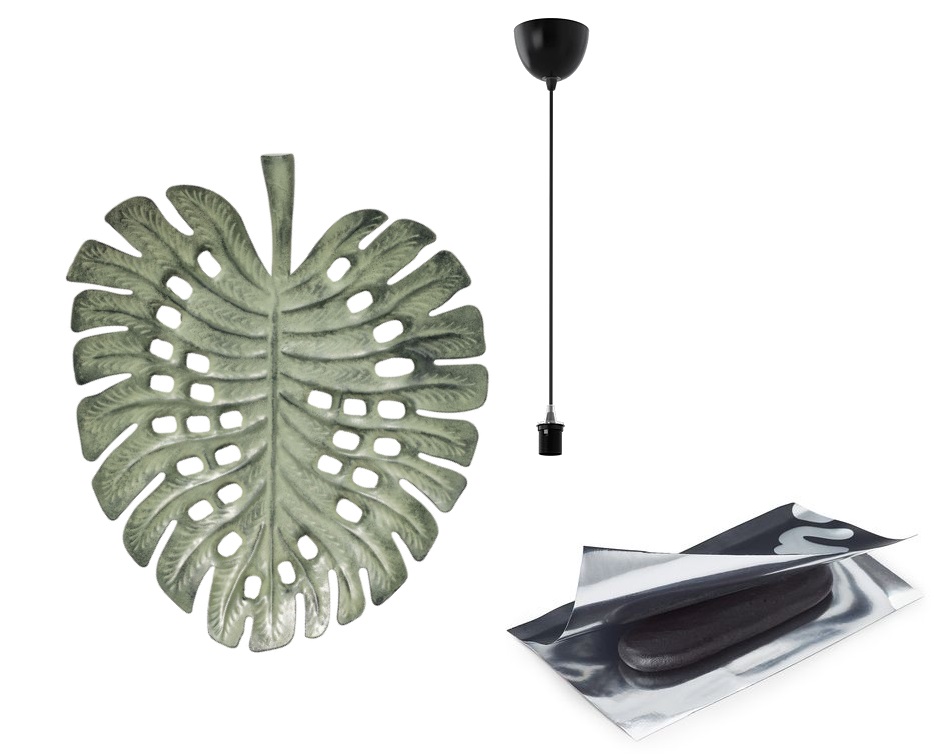 Well I decided to make it.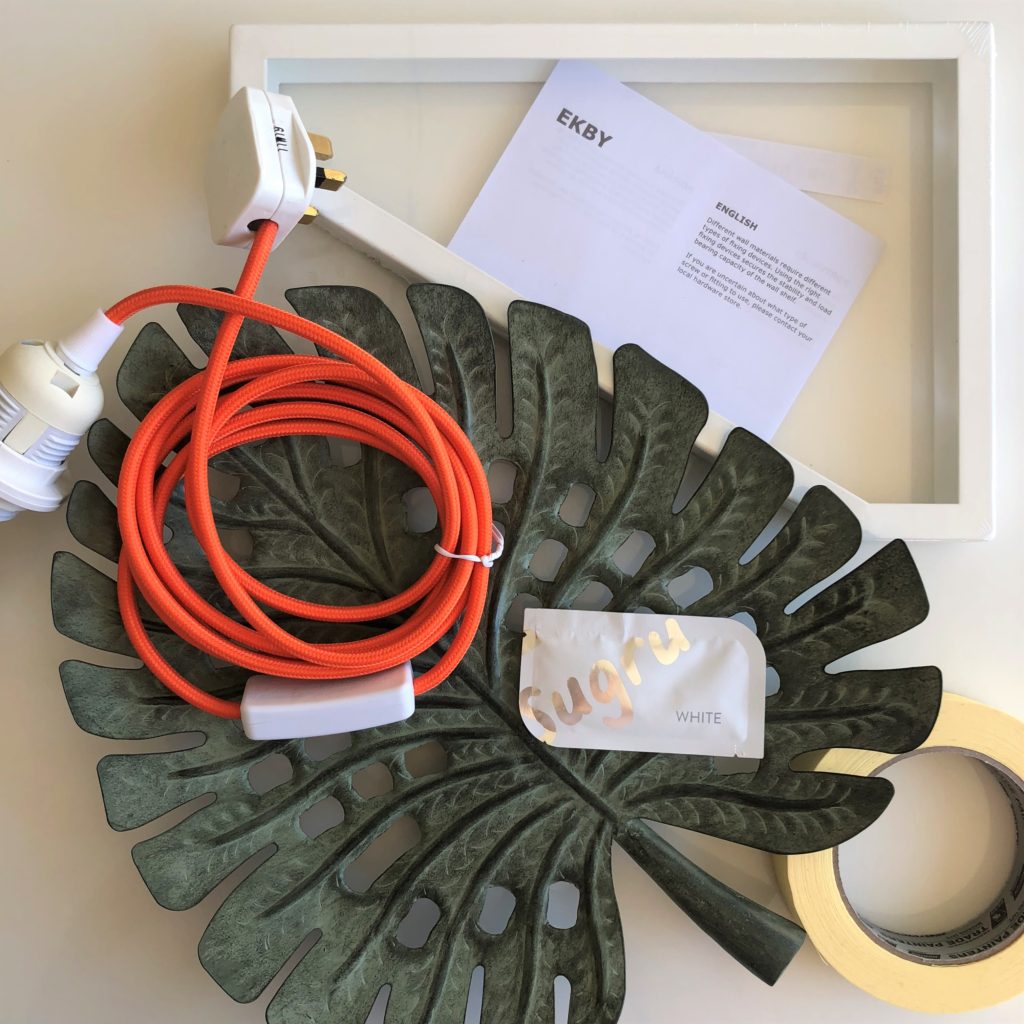 I slightly changed the design as I had a plug in orange light in the loft – and I love the orange and green together. So I got an EKBY LERBERG shelf bracket (as the sides of the triangle are different lengths, it can give you two depths, so make sure you have it the right way round for your desired length). I switched the Sugru to white to match the bracket.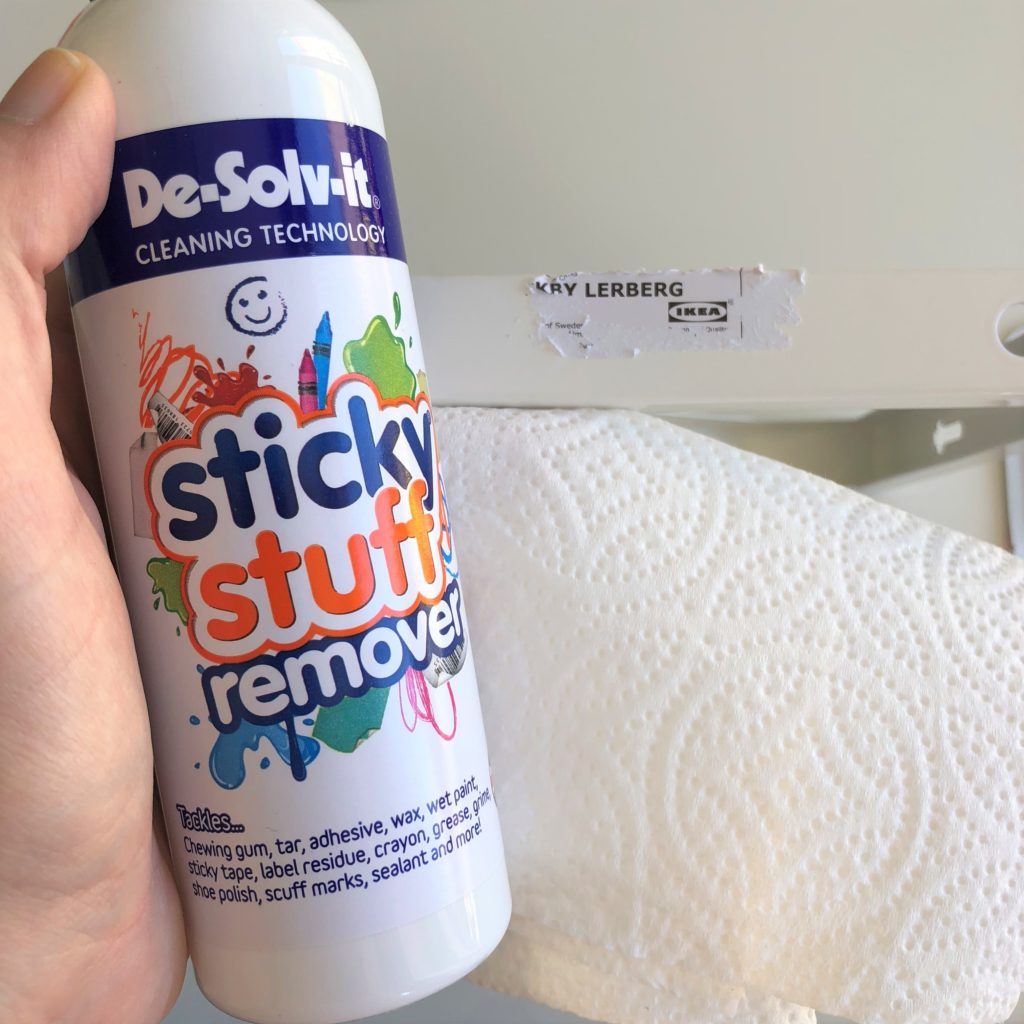 To remove IKEA stickers I used this solvent. There are different ones out there.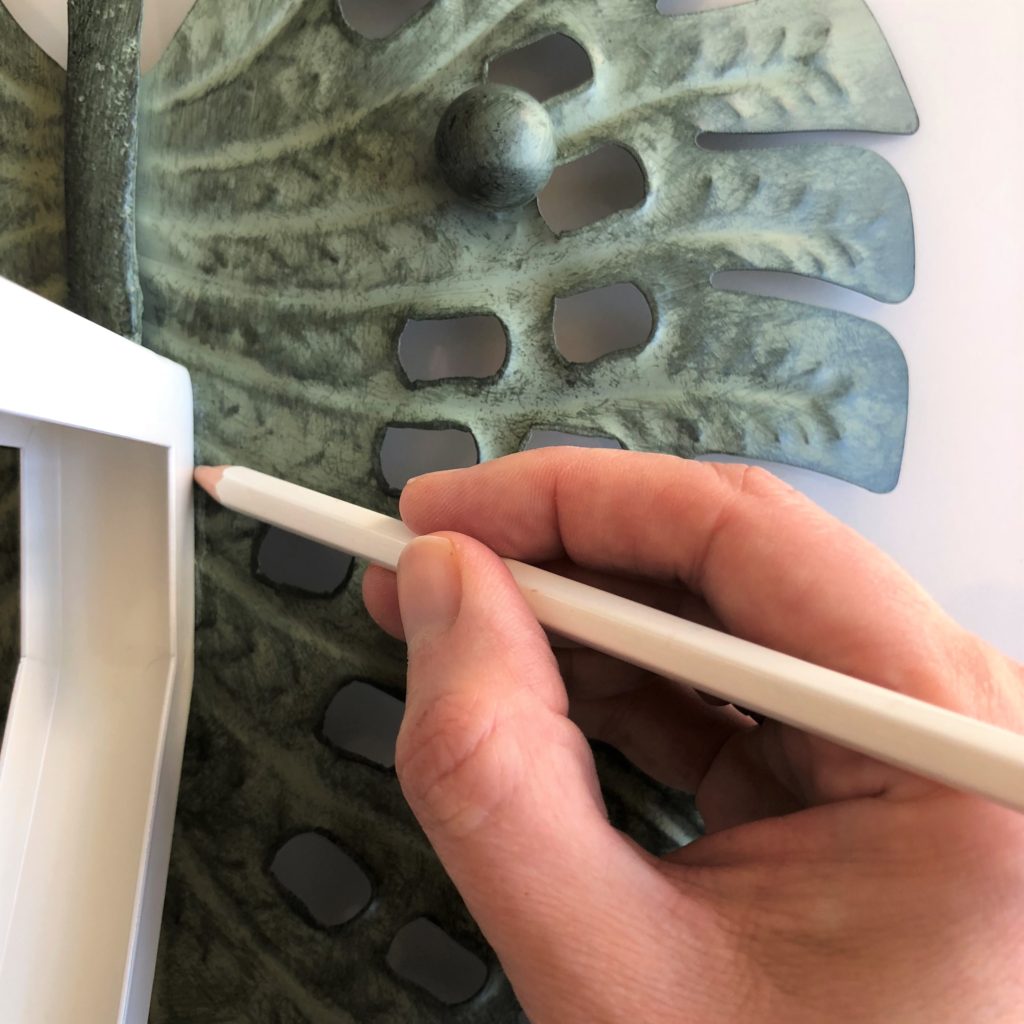 I marked the connection area with a pencil.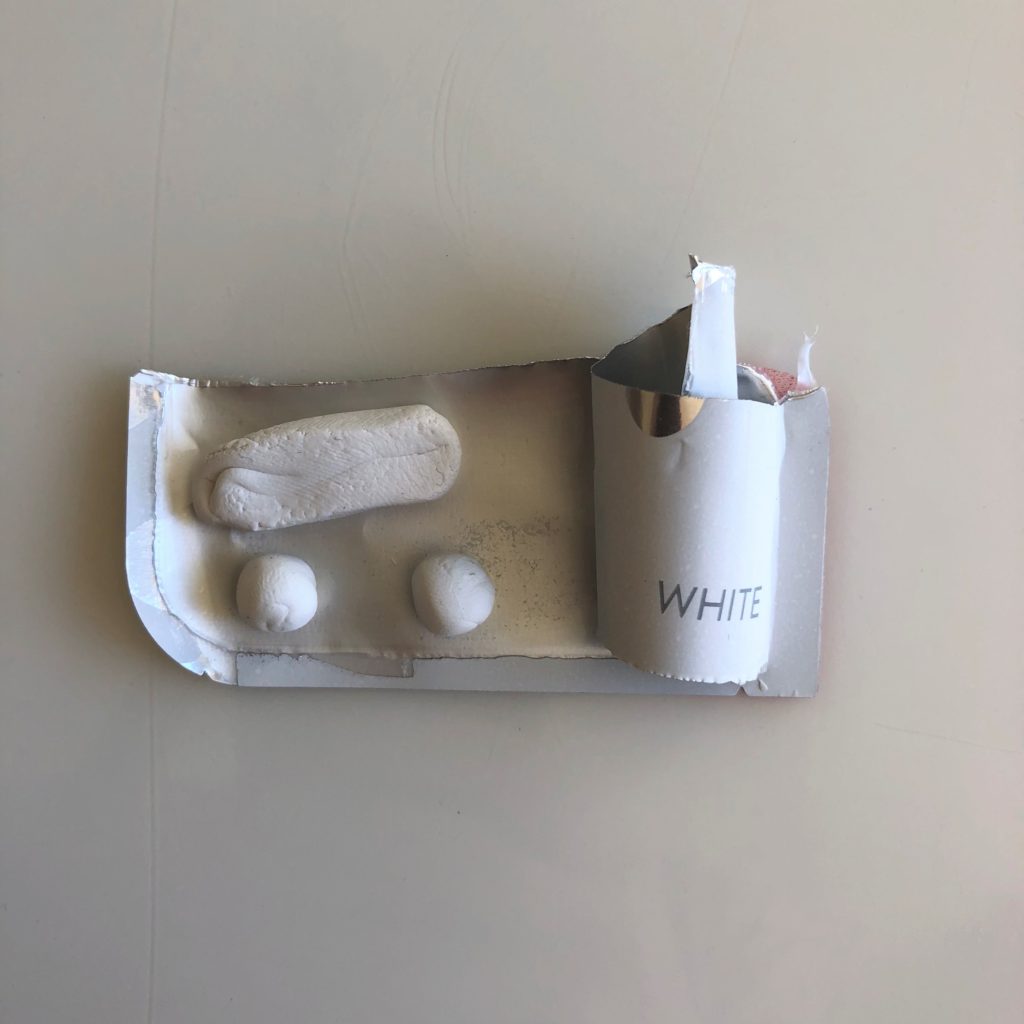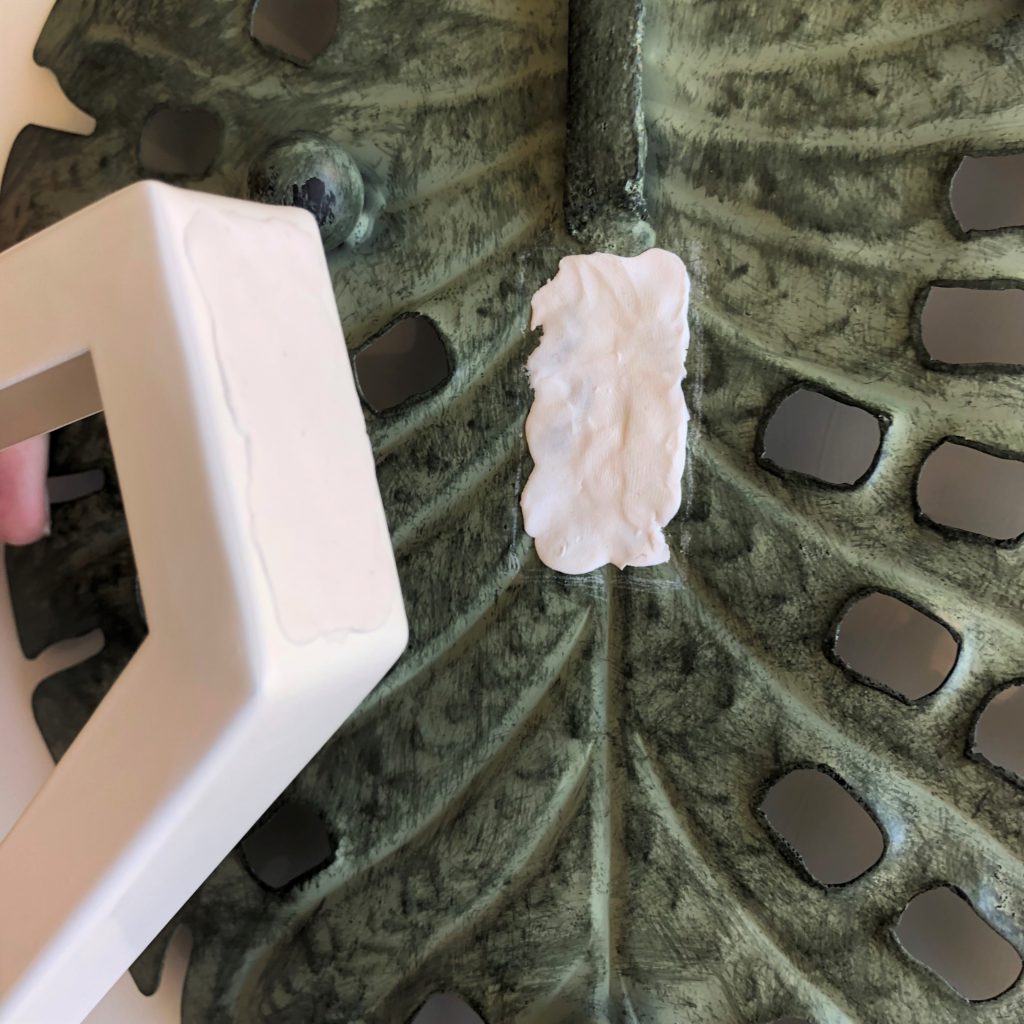 I split the Sugru into 3: 2 small balls and 1 big. The small ones were applied to the outlined area on the leaf and the end of the bracket. I left these for a few minutes to take. This helps the bond form, especially on the leaf as the surface is uneven. The large ball was used to bond the two areas.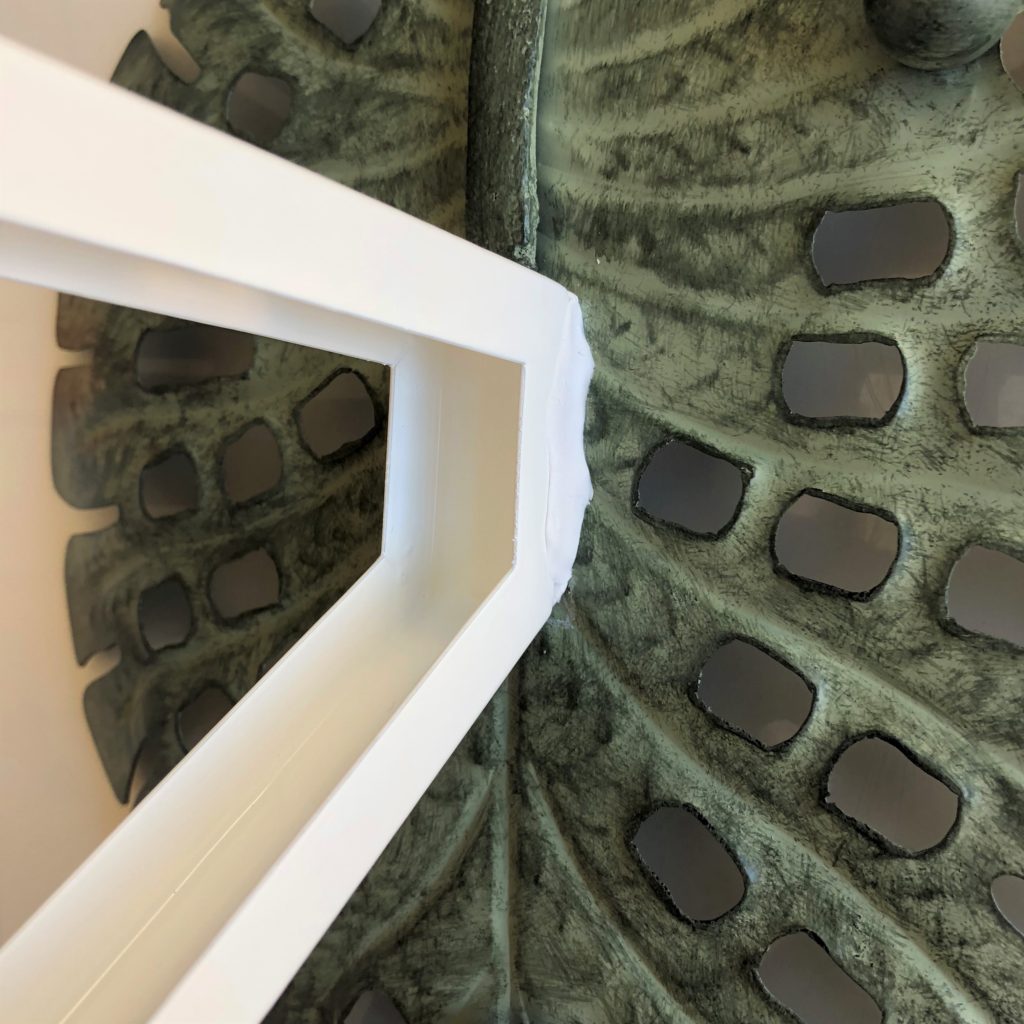 I applied pressure and when I was happy it was straight, I wrapped masking tape around it to ensure it dried overnight straight!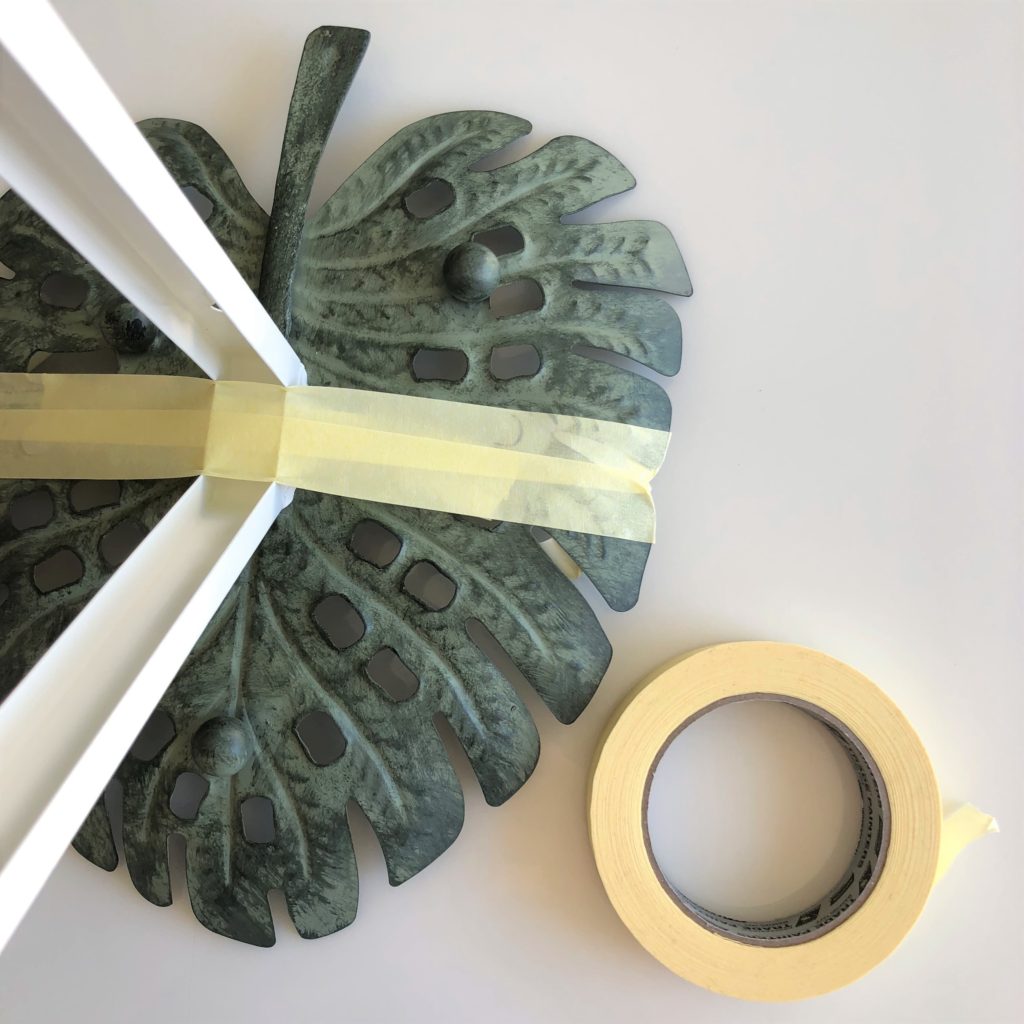 Voilà!
The plug in light is just looped round the bracket.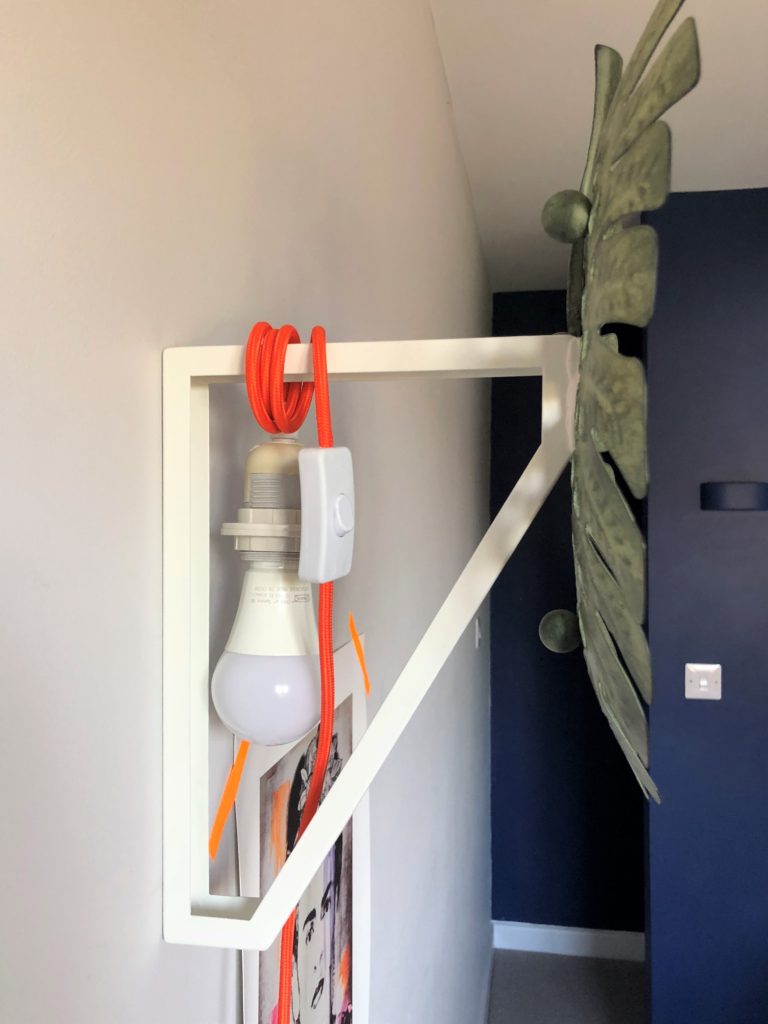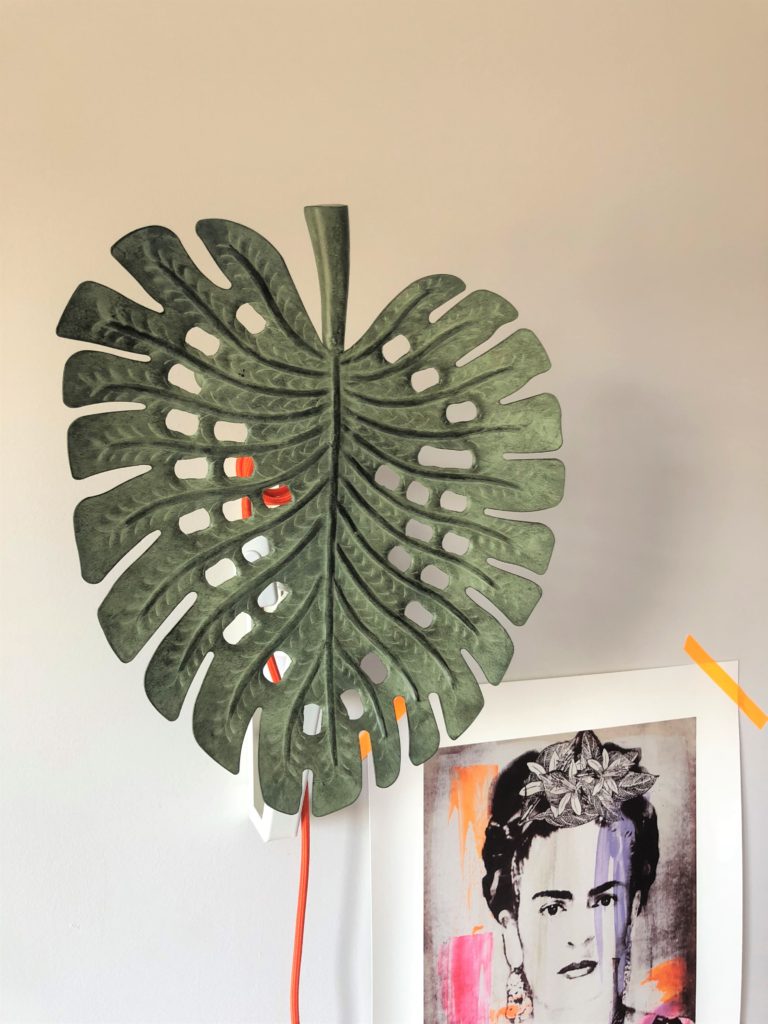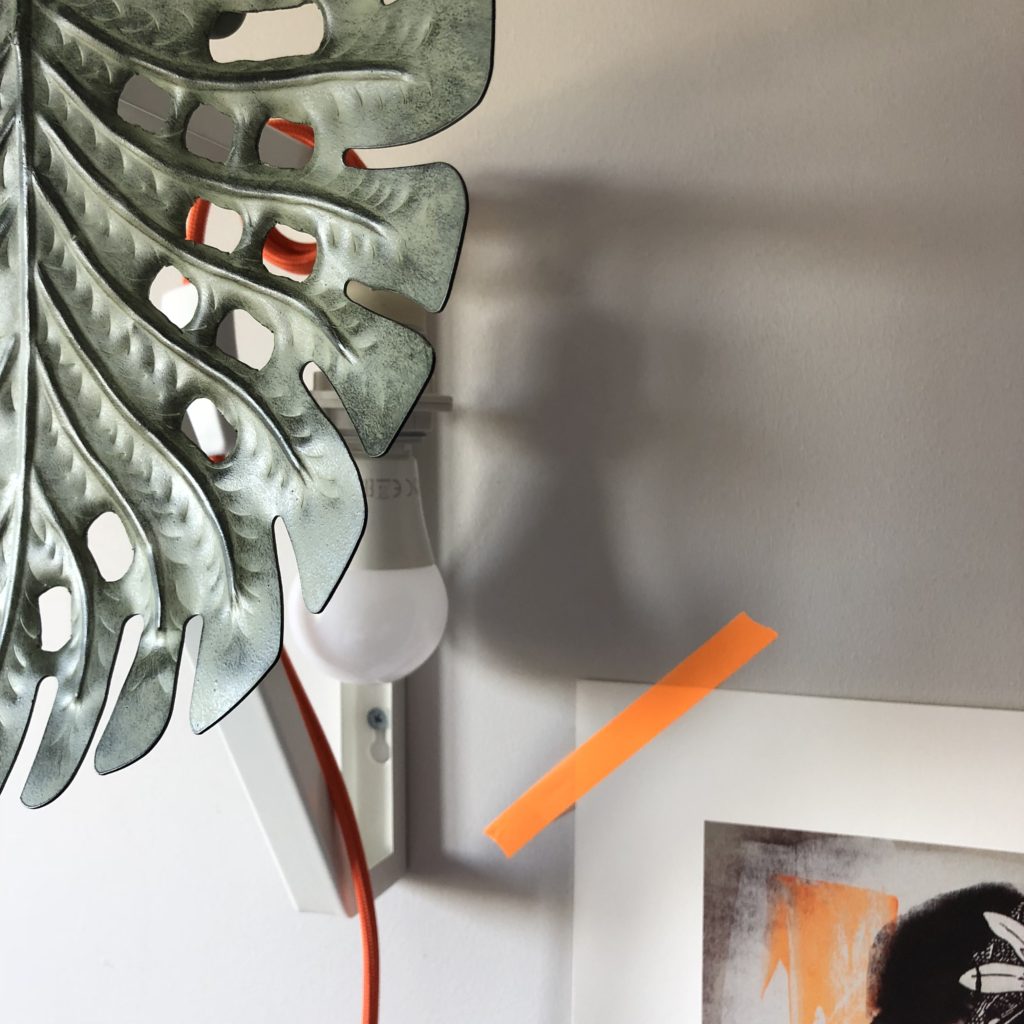 I had to pair it with a Frida Kahlo print like in my original inspiration and when I saw this gorgeous print from King and Mcgaw I was in love. The colours are perfect and I love that it's an original screen print by Adeline Meilliez – not just a reproduction of Frida's work – and Adeline is French!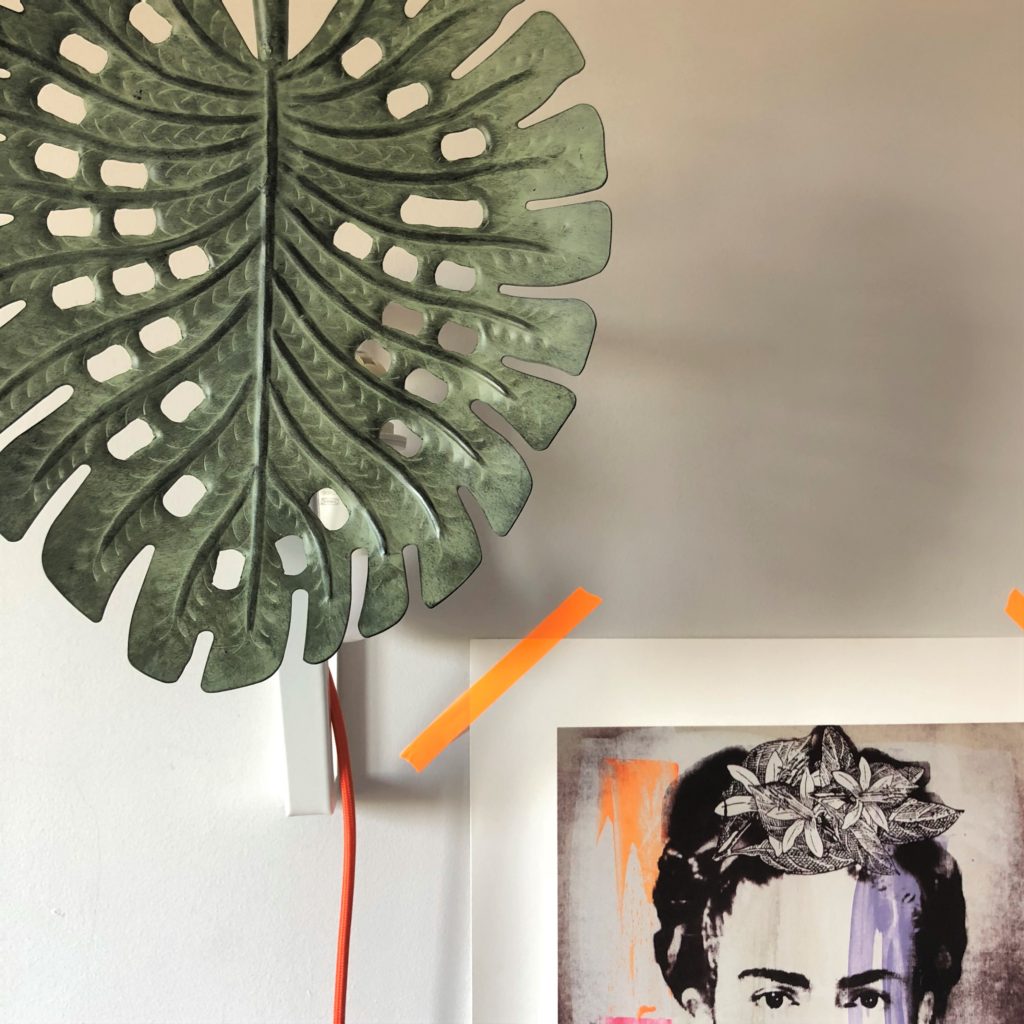 I love seeing my brain sprouts germ into beautiful blooms!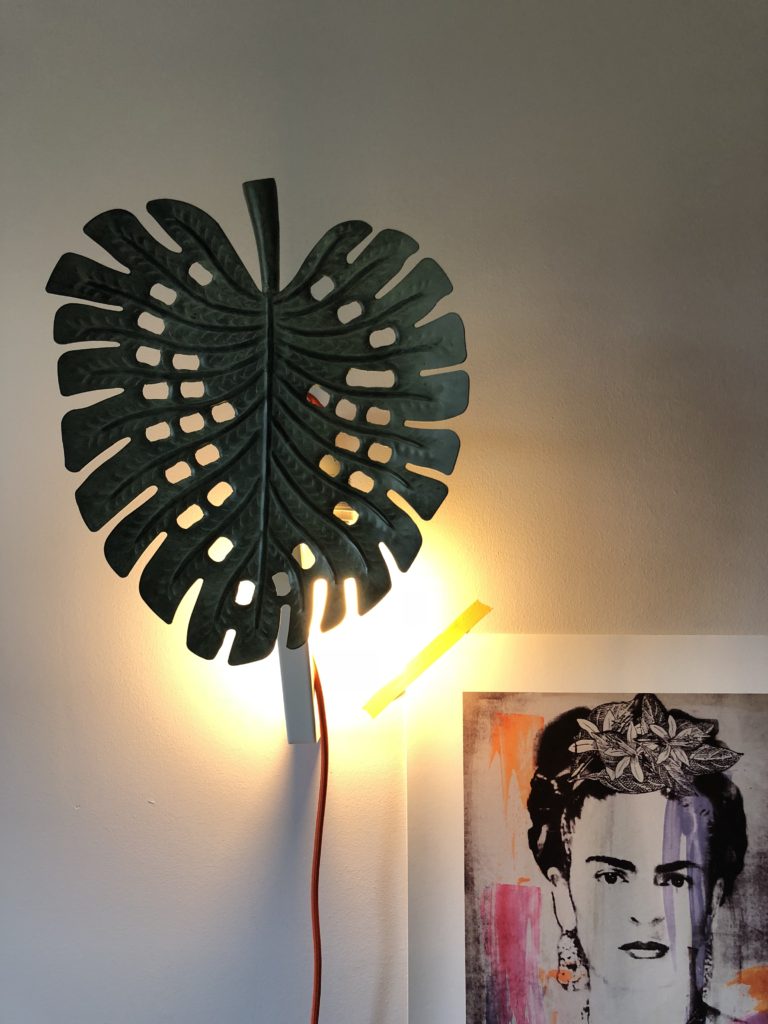 Happy making!
Small print: The Sugru used in this post was kindly gifted by Sugru.