I've been inspired by Annie Sloan's new colour Athenian Black this Christmas. It's a real deep black which has a lovely velvety finish. Perfect for the festive season. I had a vision of it with the iconic British fabric Strawberry thief by William Morris (which I happened to have from some old curtains).  Here is a how to make this NOEL sign. You will need:
N O E L fillable letters
Chalk paint and paint brush
Gilding wax optional
Cardboard
Spray adhesive and scissors
Fabric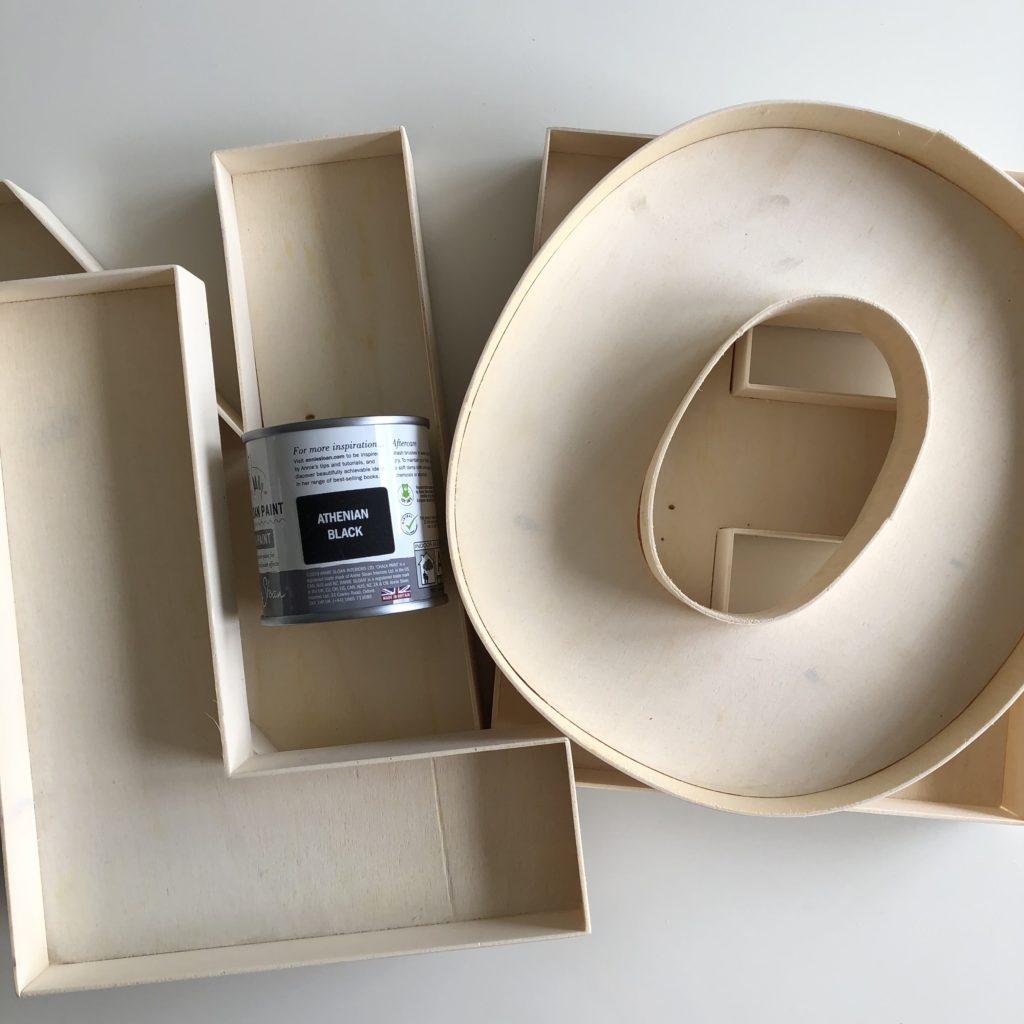 I started with the wooden fillable letters and a coat of the chalk paint.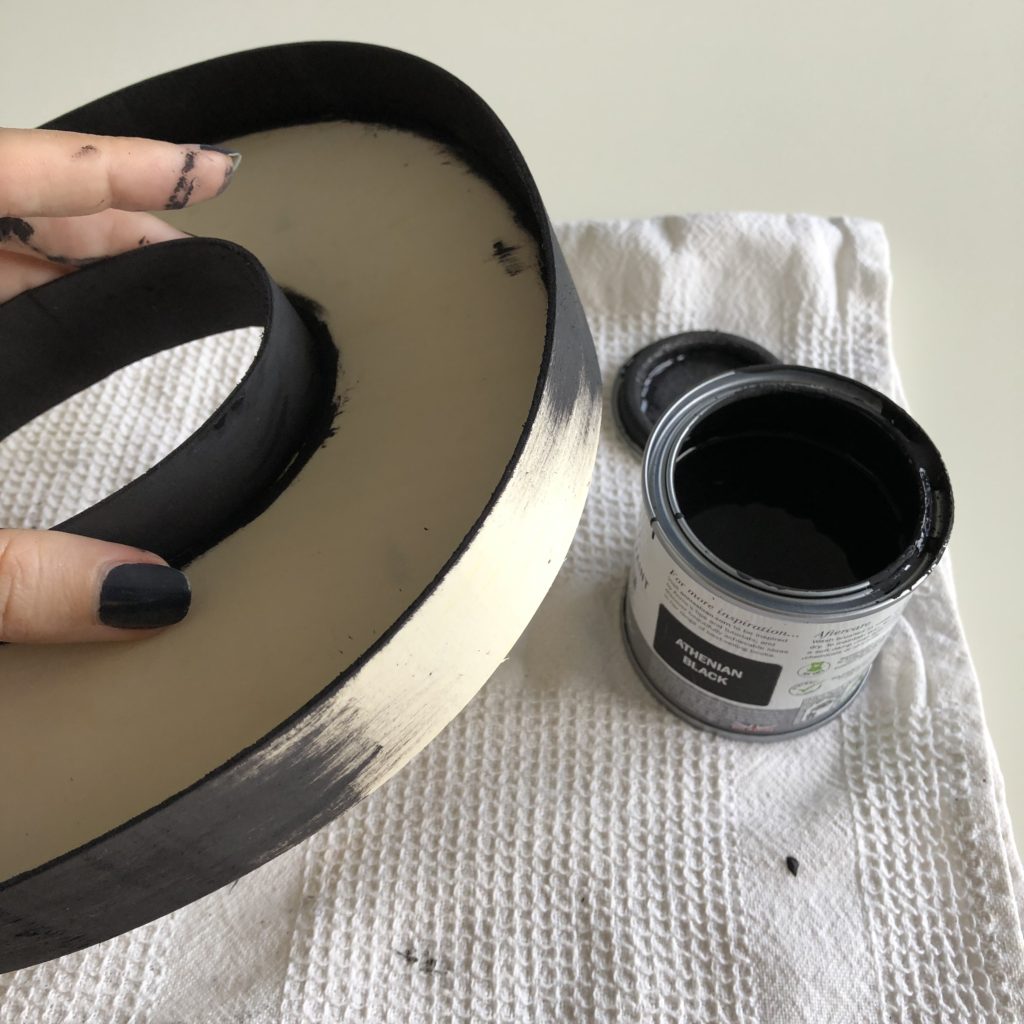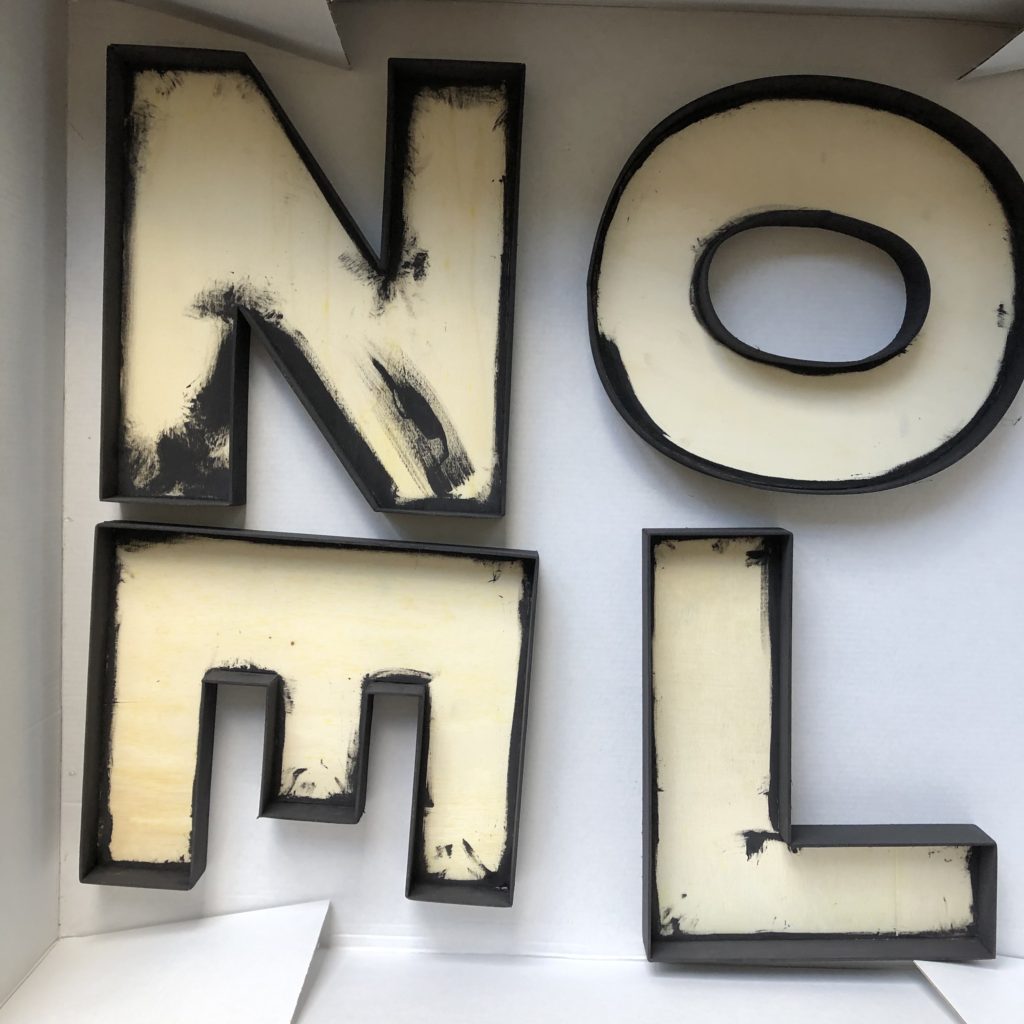 I then used Annie Sloan gilding wax in warm gold to give some texture to the letters and as it's a wax, it protects the chalk paint (although as a decoration, you don't need to worry too much). I apply it with my finger and you don't need much.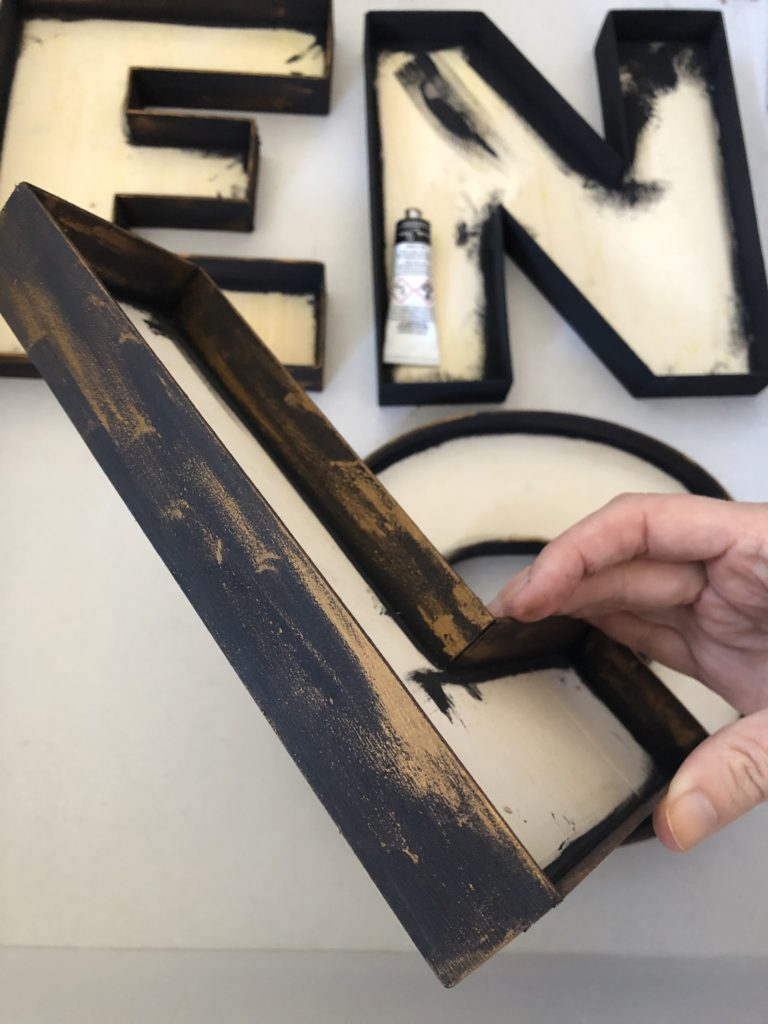 I then used the letters to cut out cardboard inserts. I drew round the letters and then cut a few millimetres inside the line to allow for the frame of the letter, so the cardboard can fit inside.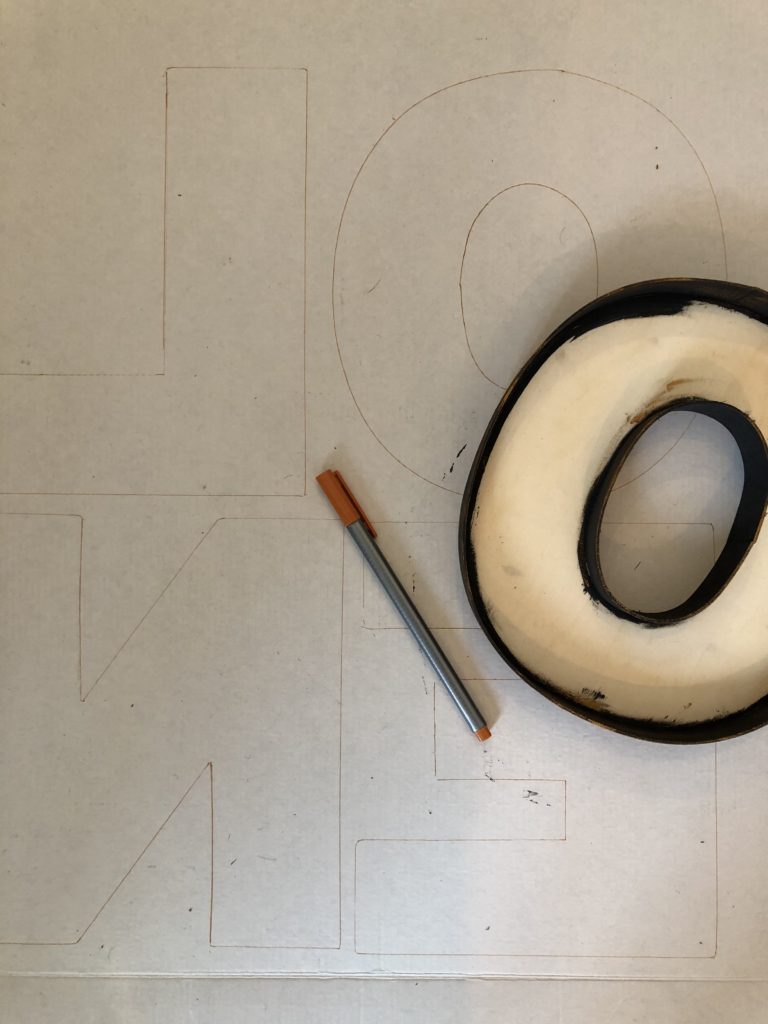 To attach the fabric to the cardboard inserts I used spray adhesive (I had this one in the loft but you can buy others). Make sure you check your letter is the right side and the right way up and if you use a fabric which has a direction IE it needs to be a specific way up, check your fabric before gluing! Once glued smooth down and cut out the corners so they are easier to fold over.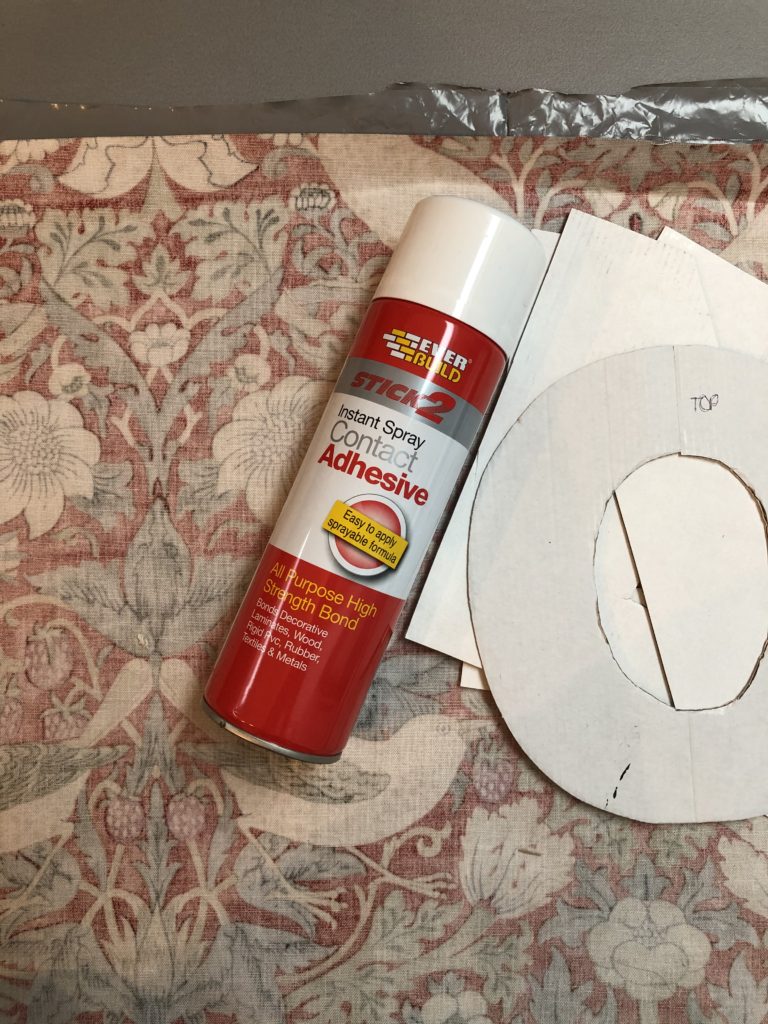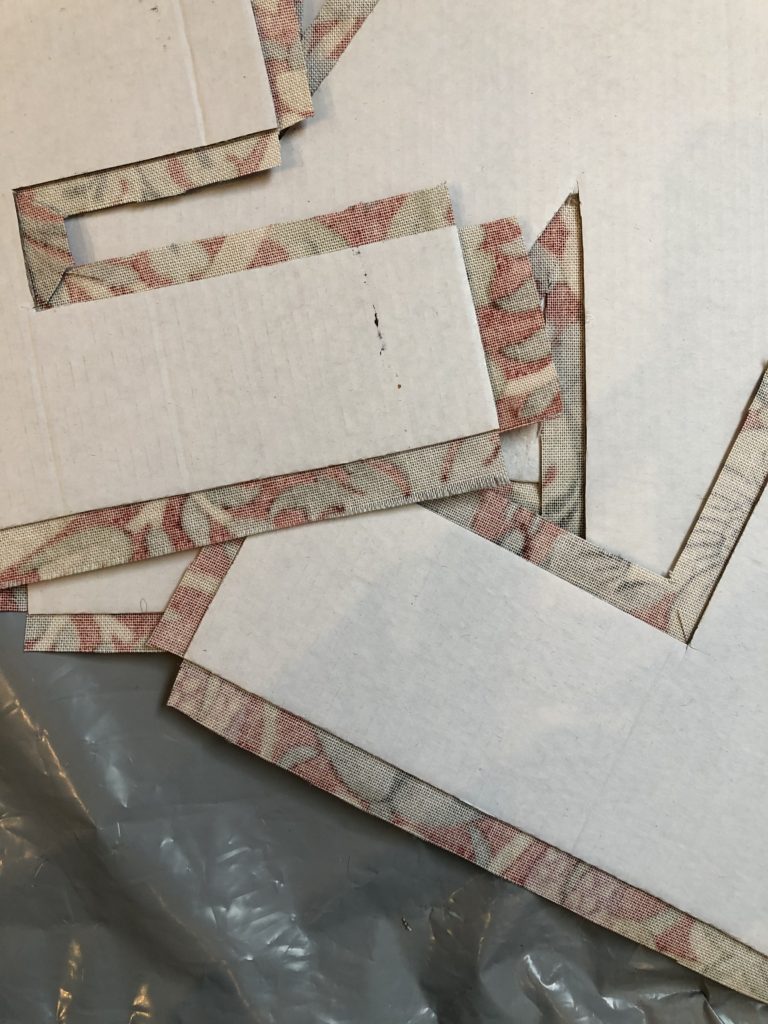 Spraying some more adhesive, fold over the edges.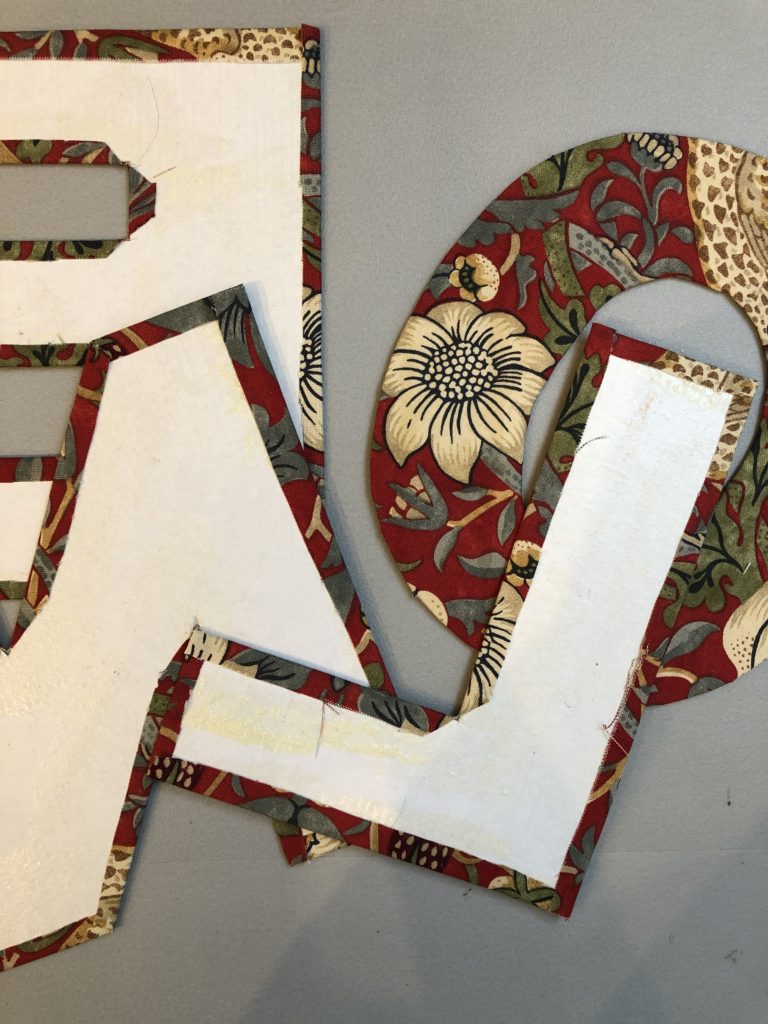 Then insert the cardboard into the wooden letters. They are a sung fit so no need to glue then but you can if you want.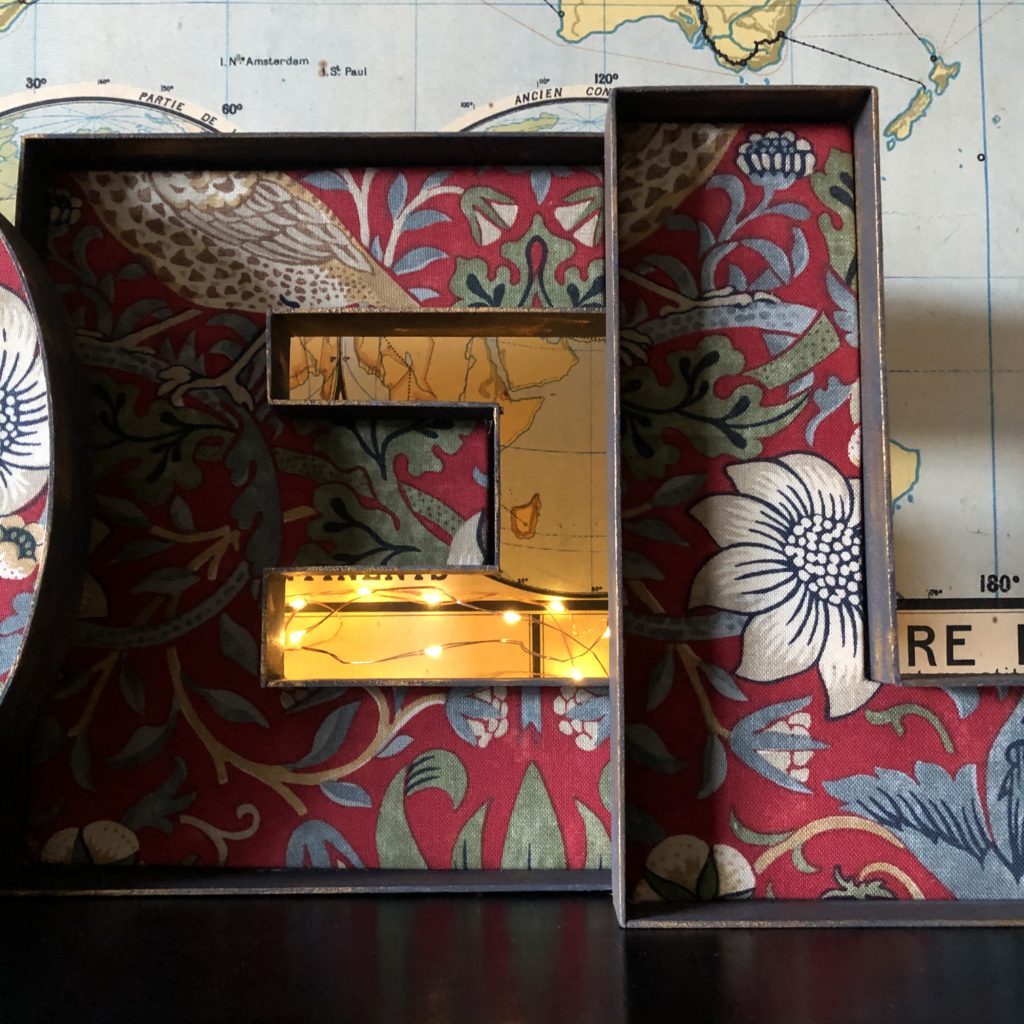 Et voilà!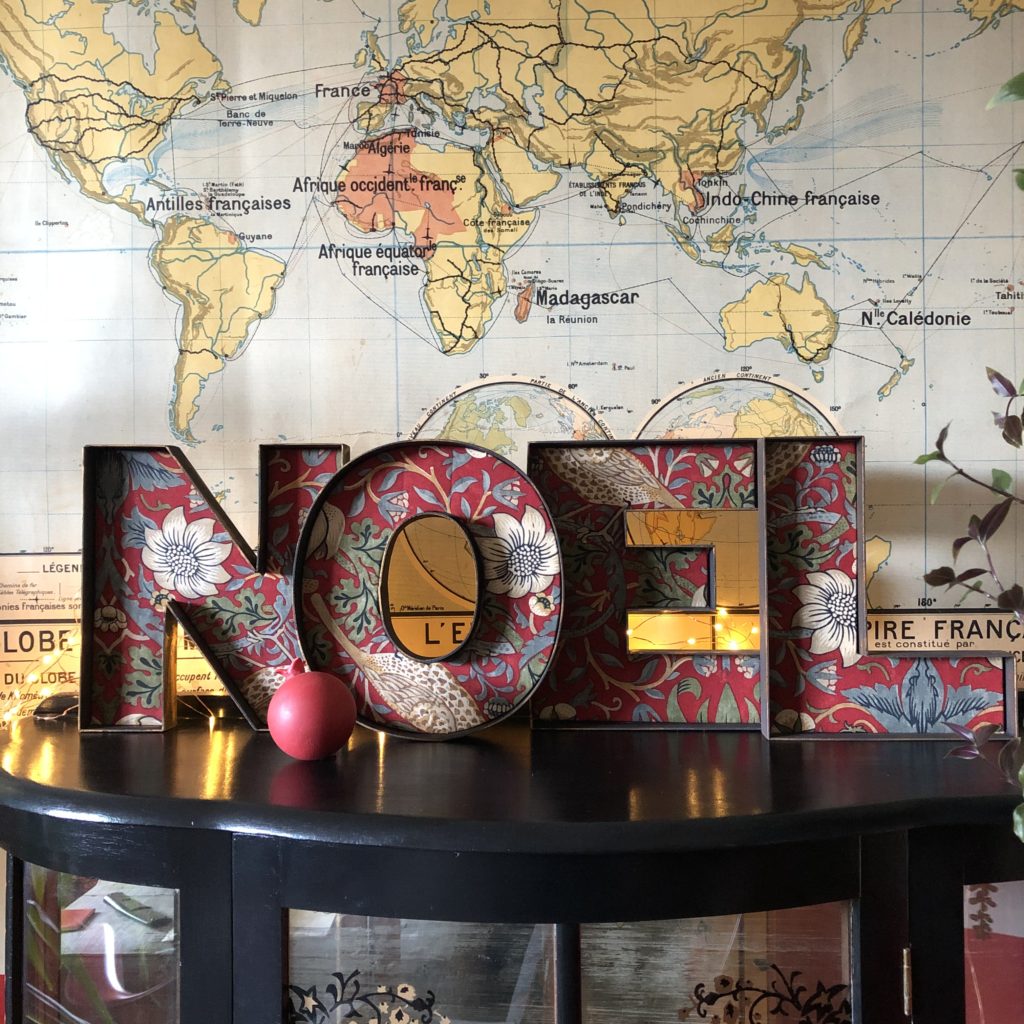 Pin this image to Pinterest to find this post later.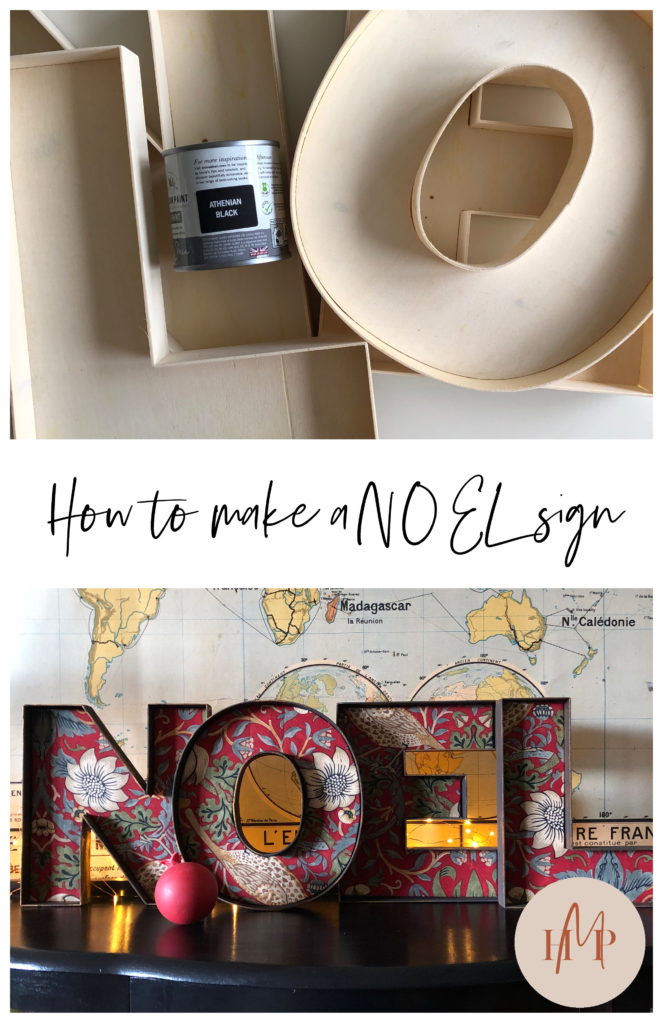 Please comment below if you have any questions and please share your inspired home made productions on social media with the tag #homemadeproductions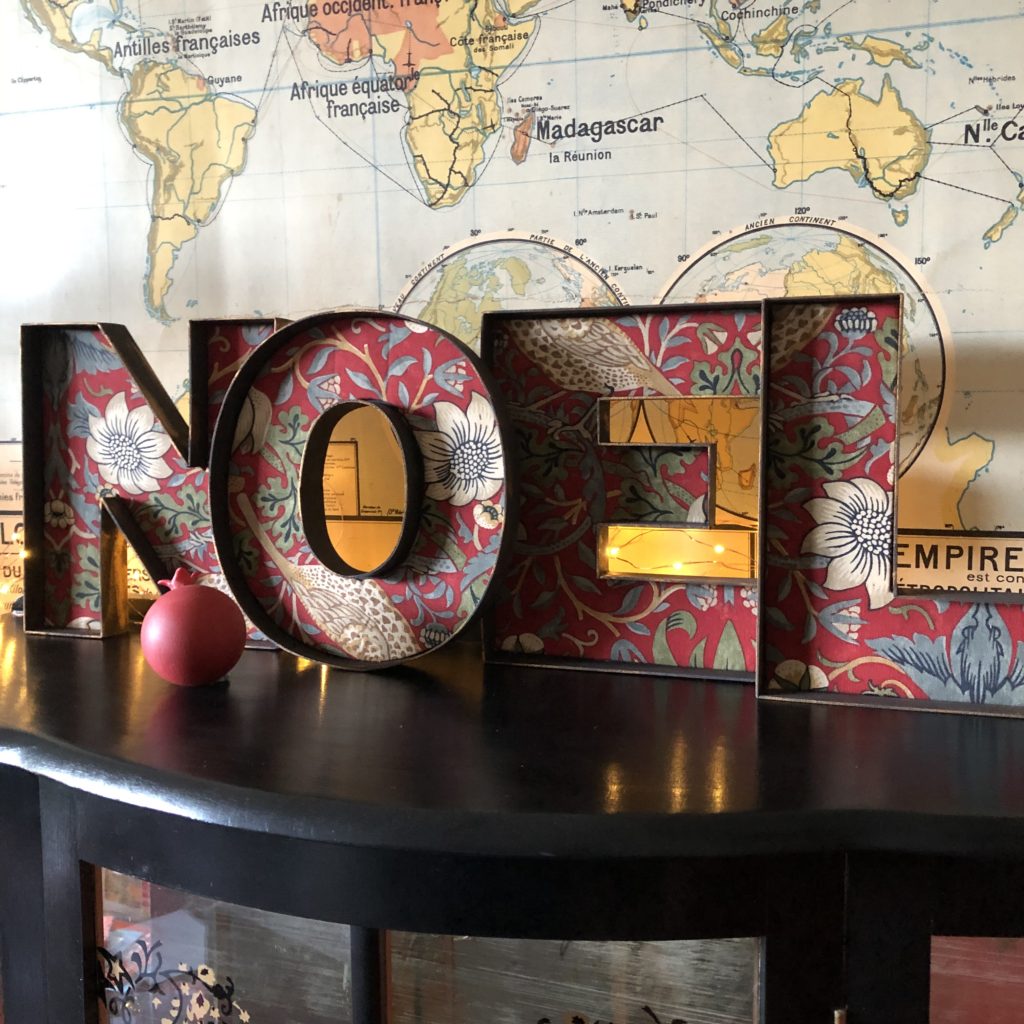 Happy Christmas making!