Last Christmas I saw Jonathon Marc Mendes' Annie Sloan chalk painted Christmas baubles shared on social media and I thought wow! I love the fact that you can paint anything with chalk paint and had to have a go so after Christmas I asked around if anyone was throwing out baubles and got 2 packs. I've been wondering what to do with them and on a warm June evening it hit me: fruit!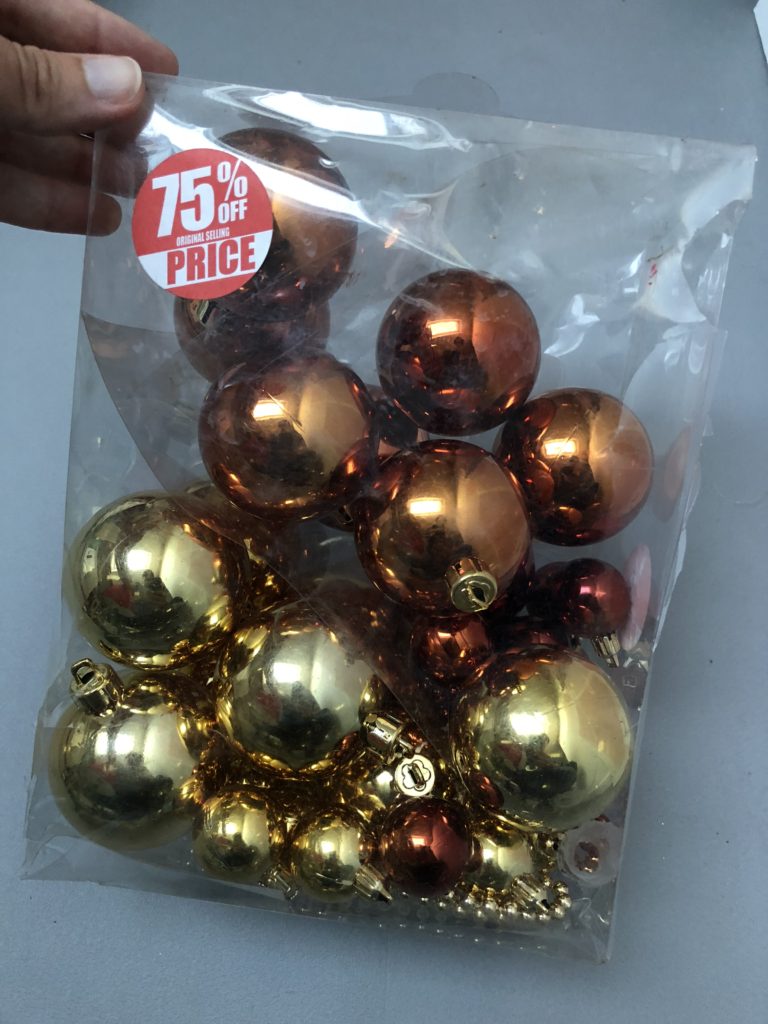 So armed with Emperor's silk, Emile and Scandinavian pink I set to transforming them from Christmas baubles to fruit.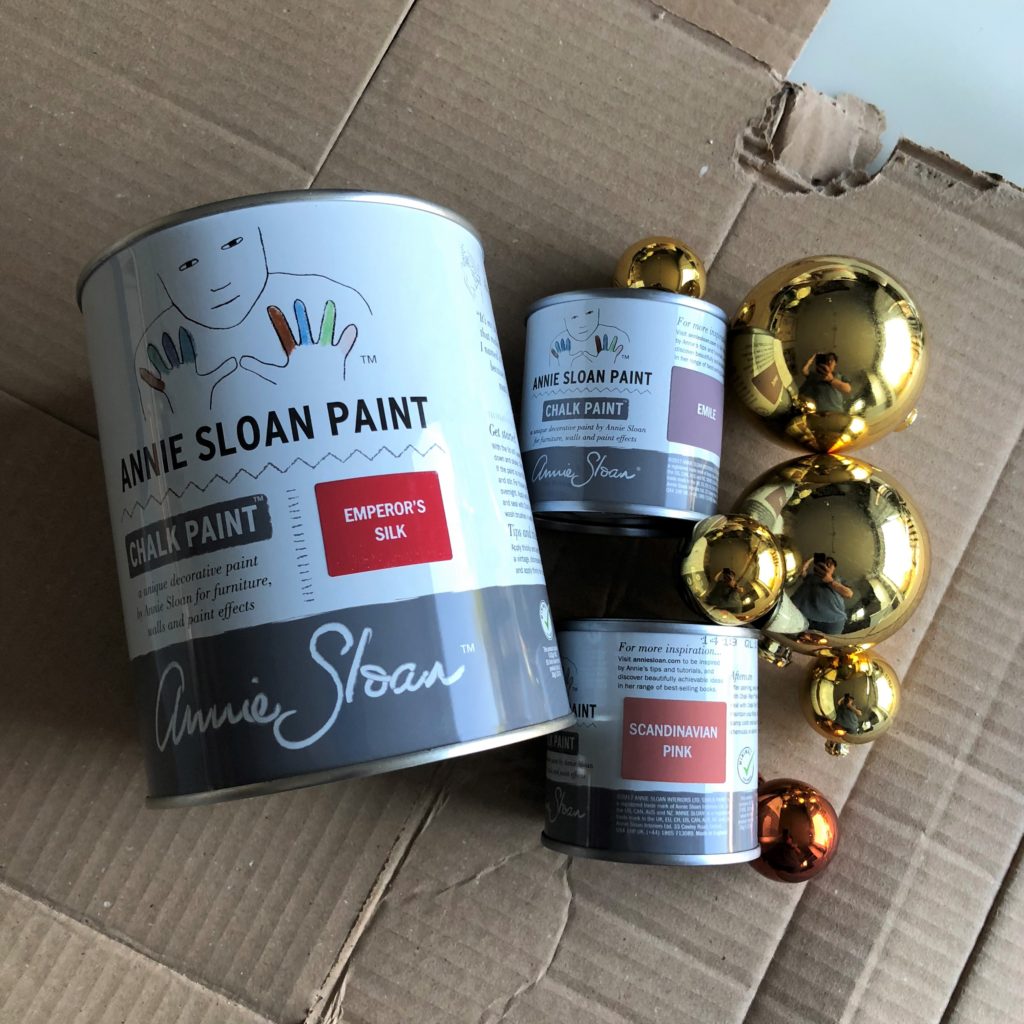 No prep, I just painted them with 2 coats waiting for it to dry in between. To be honest the only tricky bit was how to hold and paint them but then I made little cardboard handles for them.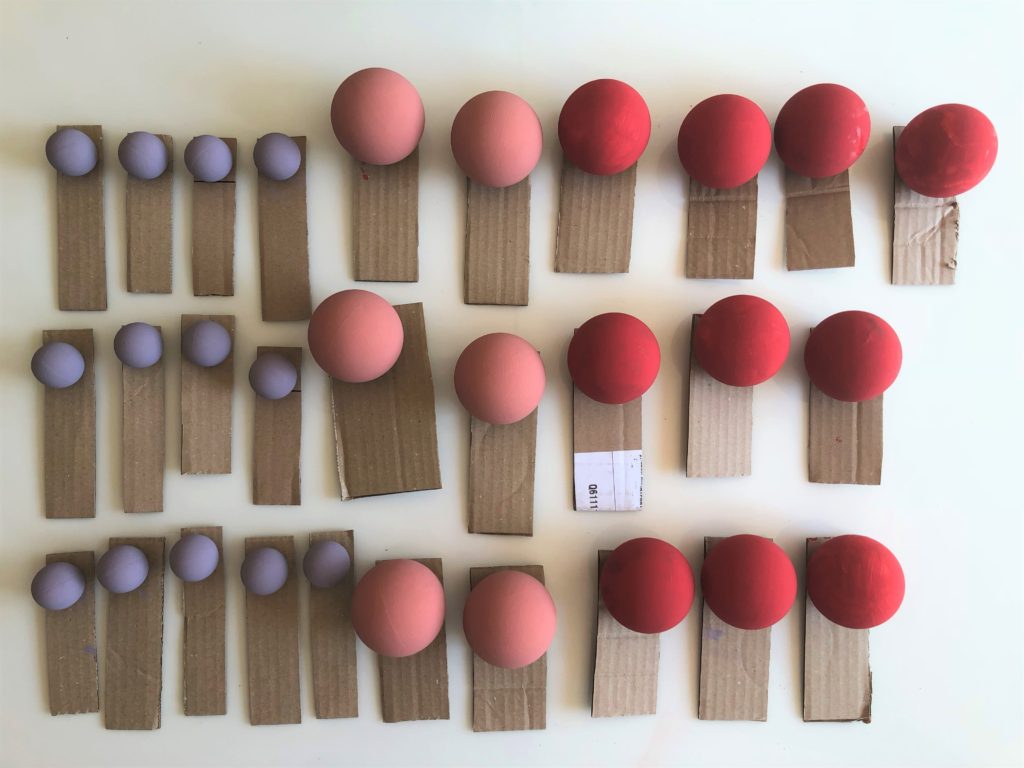 I spray painted the tops of the baubles green with spray paint.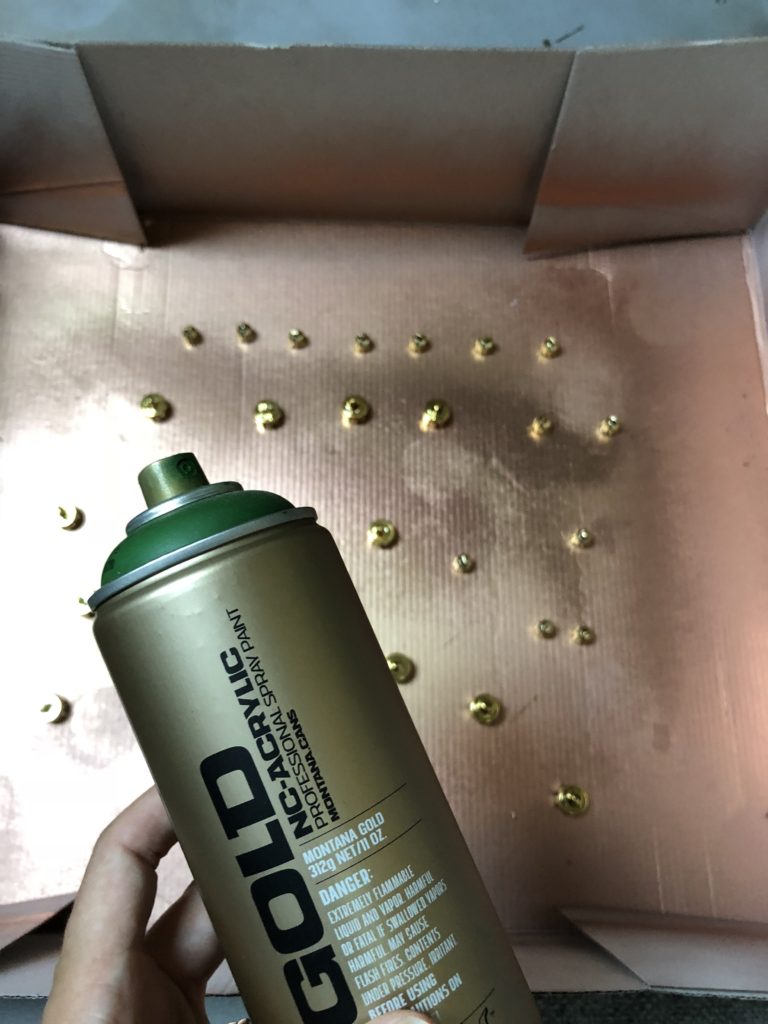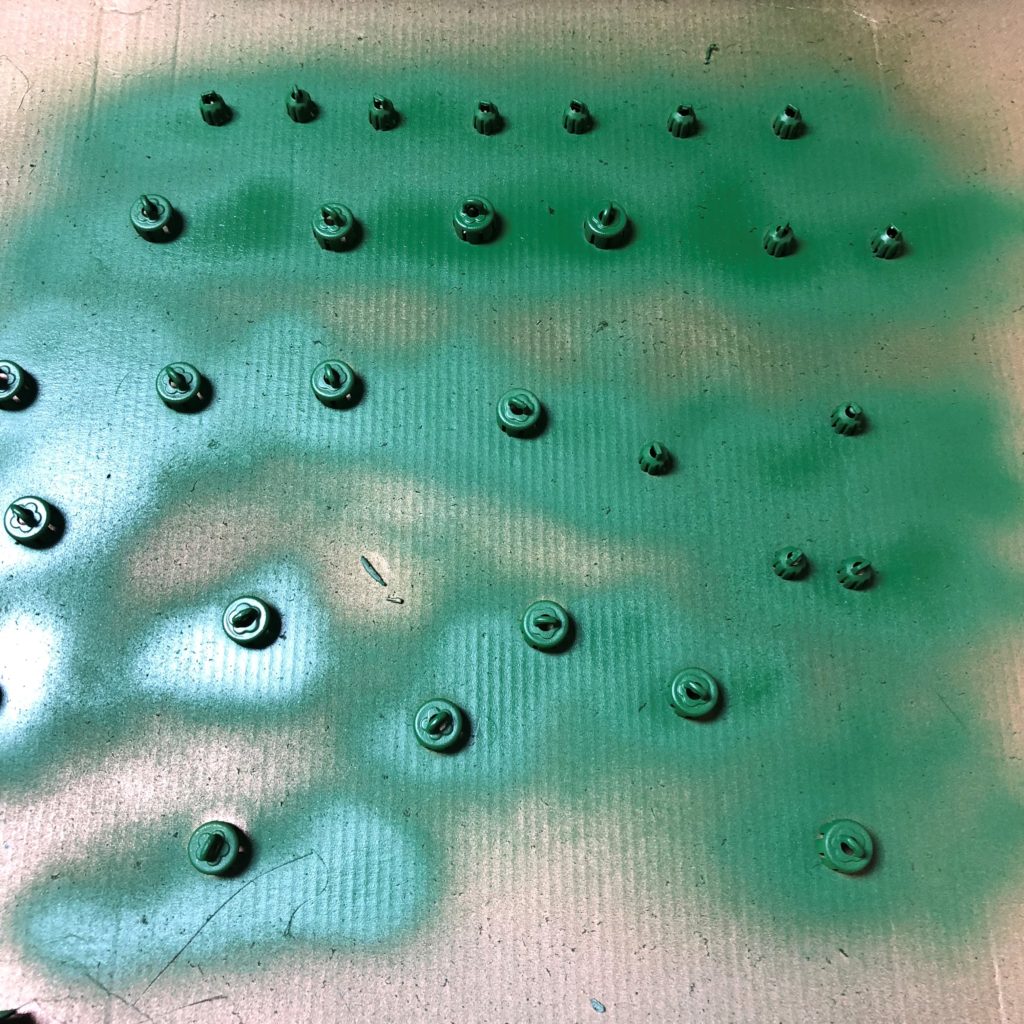 My daughter thought that the red ones looked like pomegranates (I was going for apples). So I used a packet of red sugru to transform 4 into pomegranates.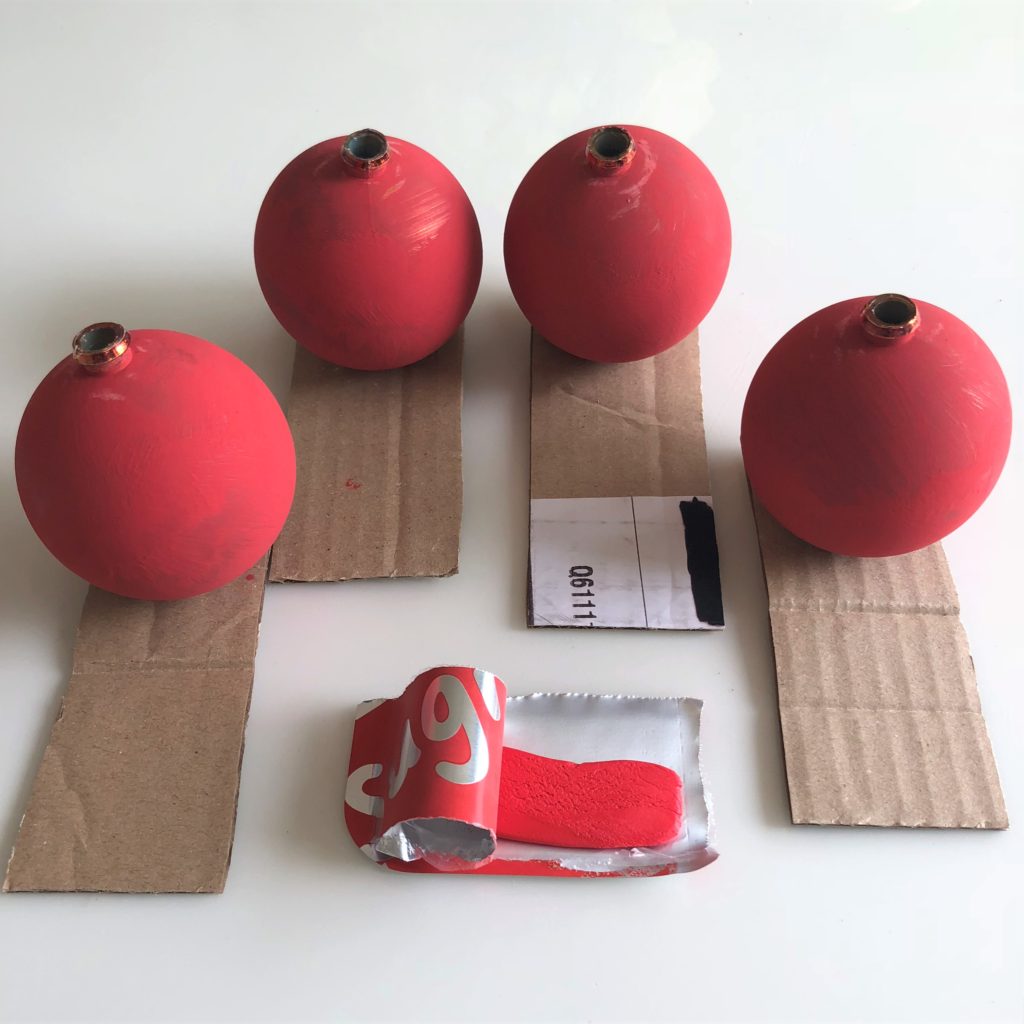 I then gave them all a coat of clear wax to seal them before adding the green tops on.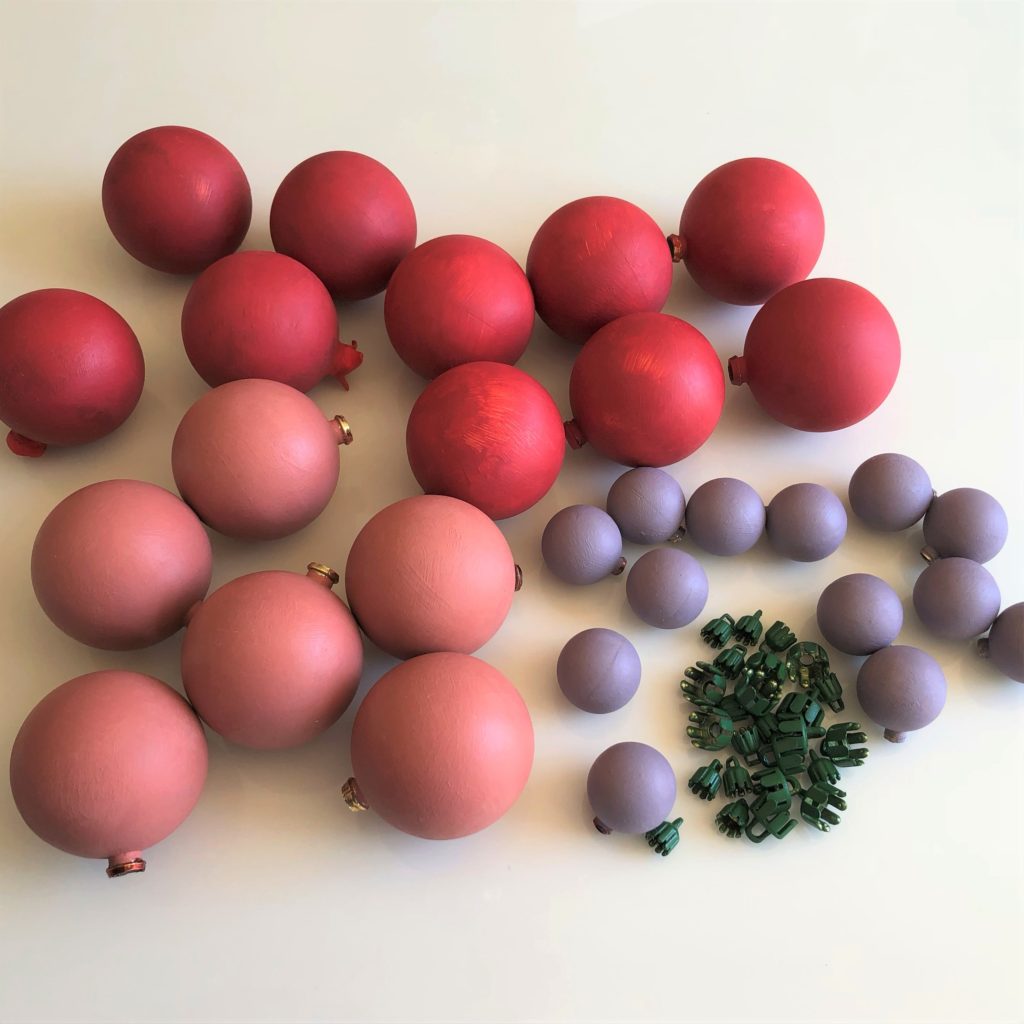 I glue gunned simple felt leaves onto the apples and peaches. For the bunch of grapes, I googled a vine leaf and cut one out of felt. I then cut 3 lengths of green gardening wire. I glue gunned one length of wire to the left and pinched it at the end to fold over. I then twisted the other 2 lengths round a pen. I used one as the centre of the bunch, threading all the purple mini baubles onto it and hooking it over at the end to hold them on. I used the other as a vine tentacle (no idea of what you call that bit of the vine!).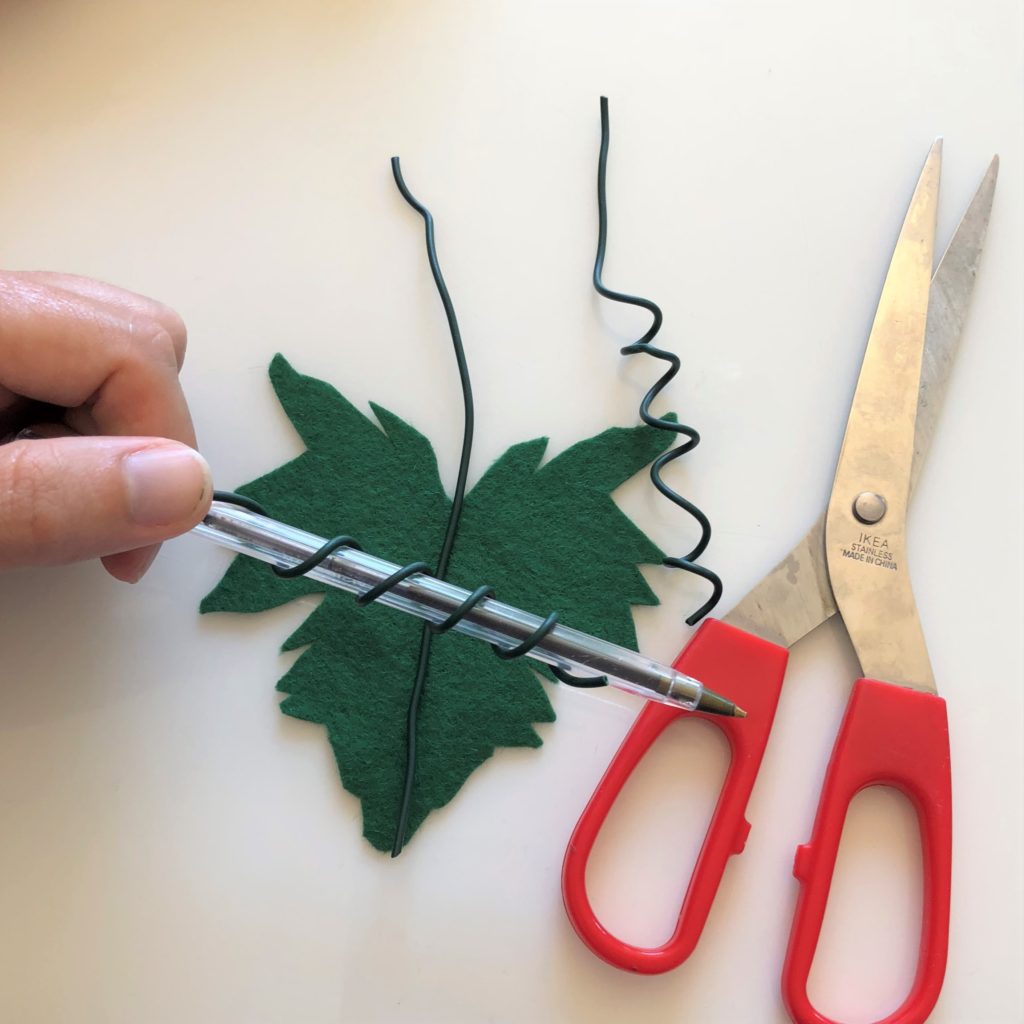 Et voilà! A chalk paint fruit collection.
Pomegranates and apples in Emperor's silk, peaches in Scandinavian pink and grapes in Emile.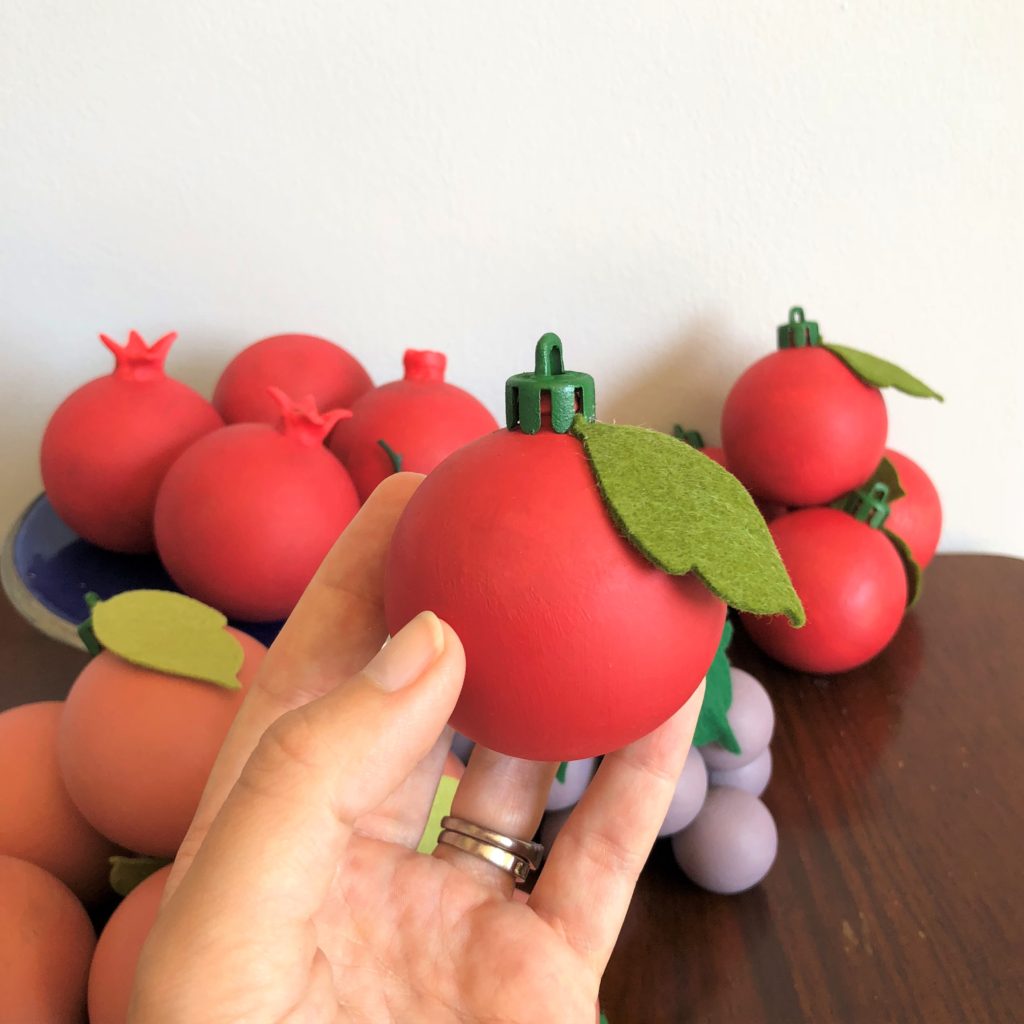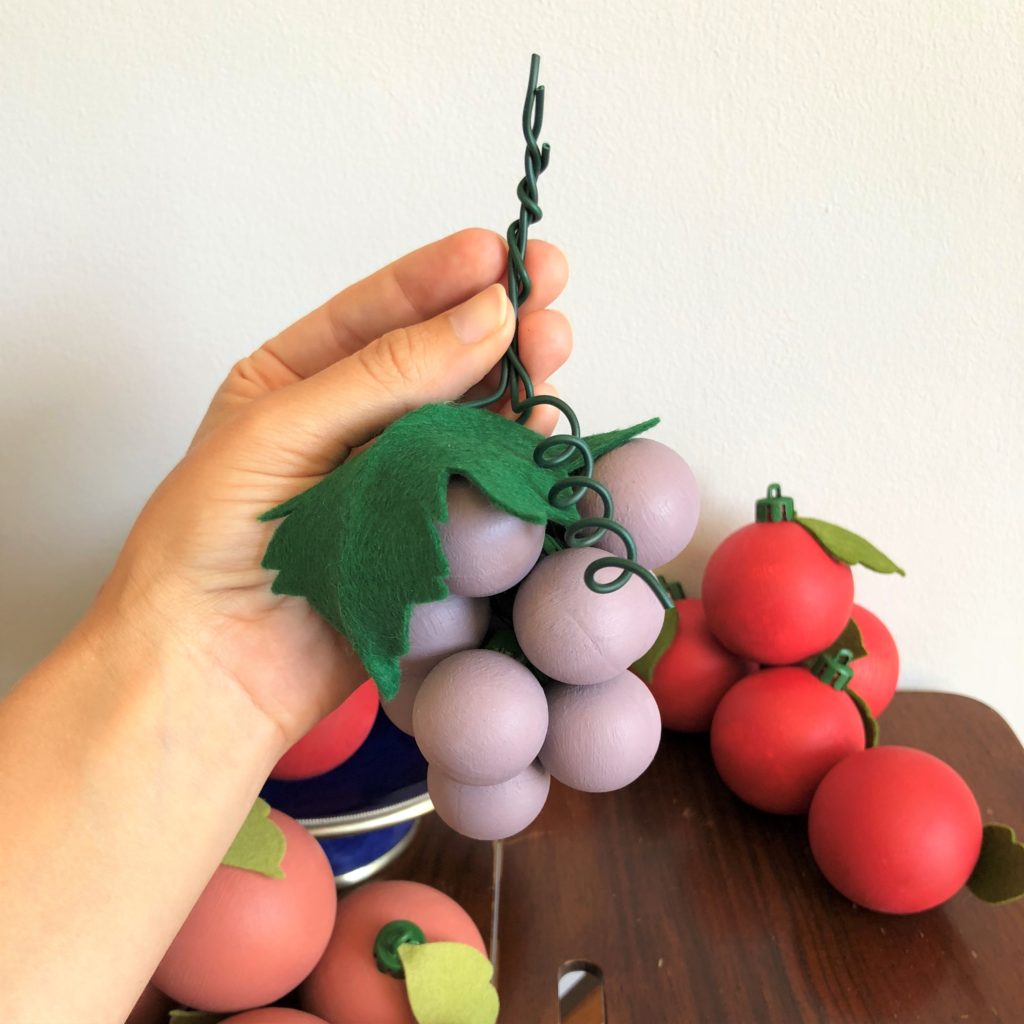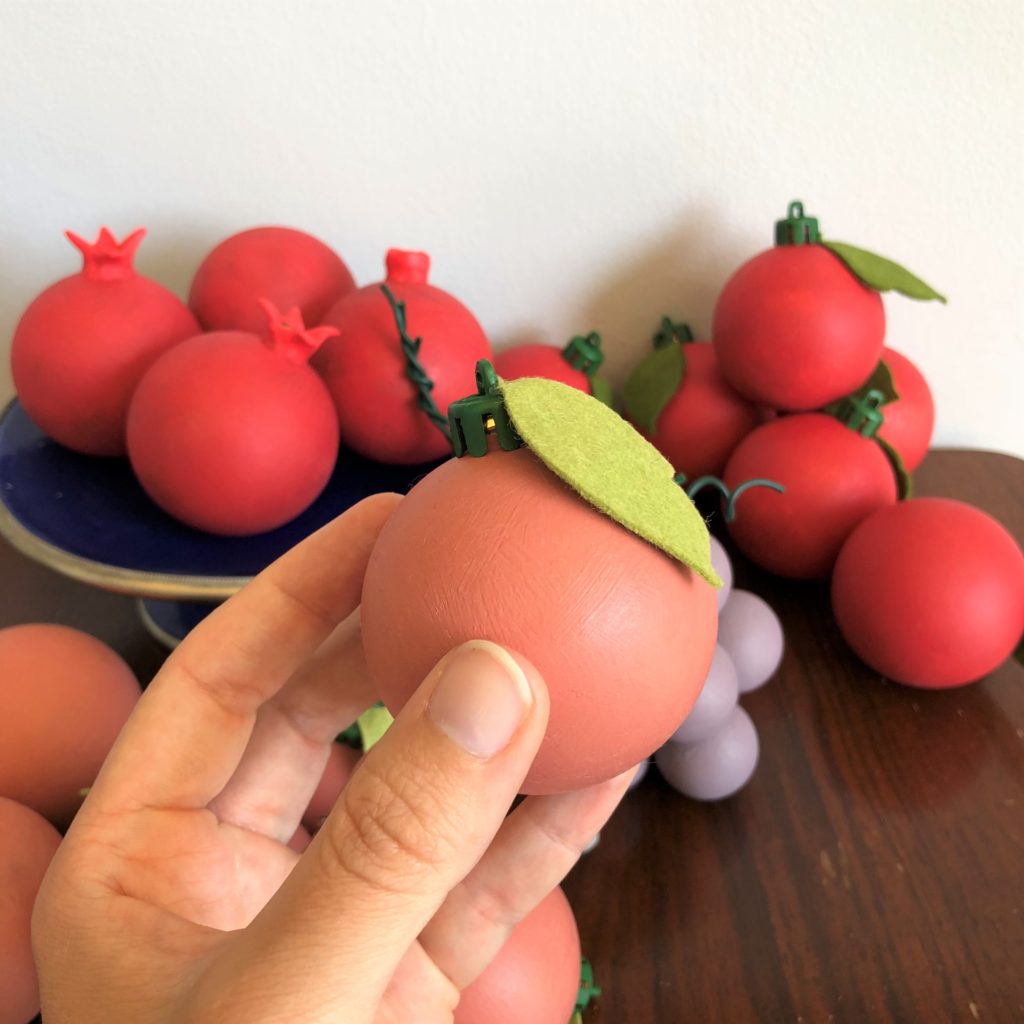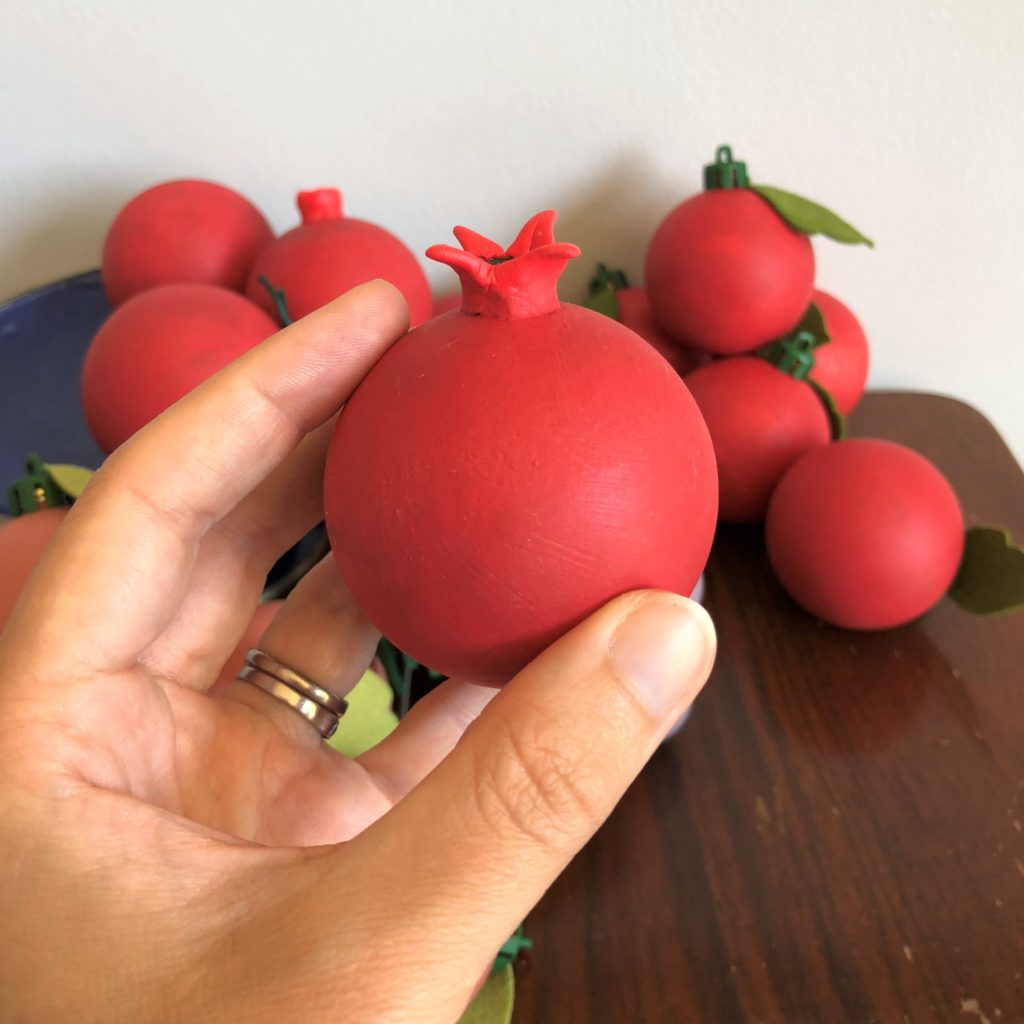 The curve of the vine leaf is beautiful but then as a Georgia peach, I love the peaches.. and the pomegranates. Ahh it's too hard to pick a favourite. What's yours?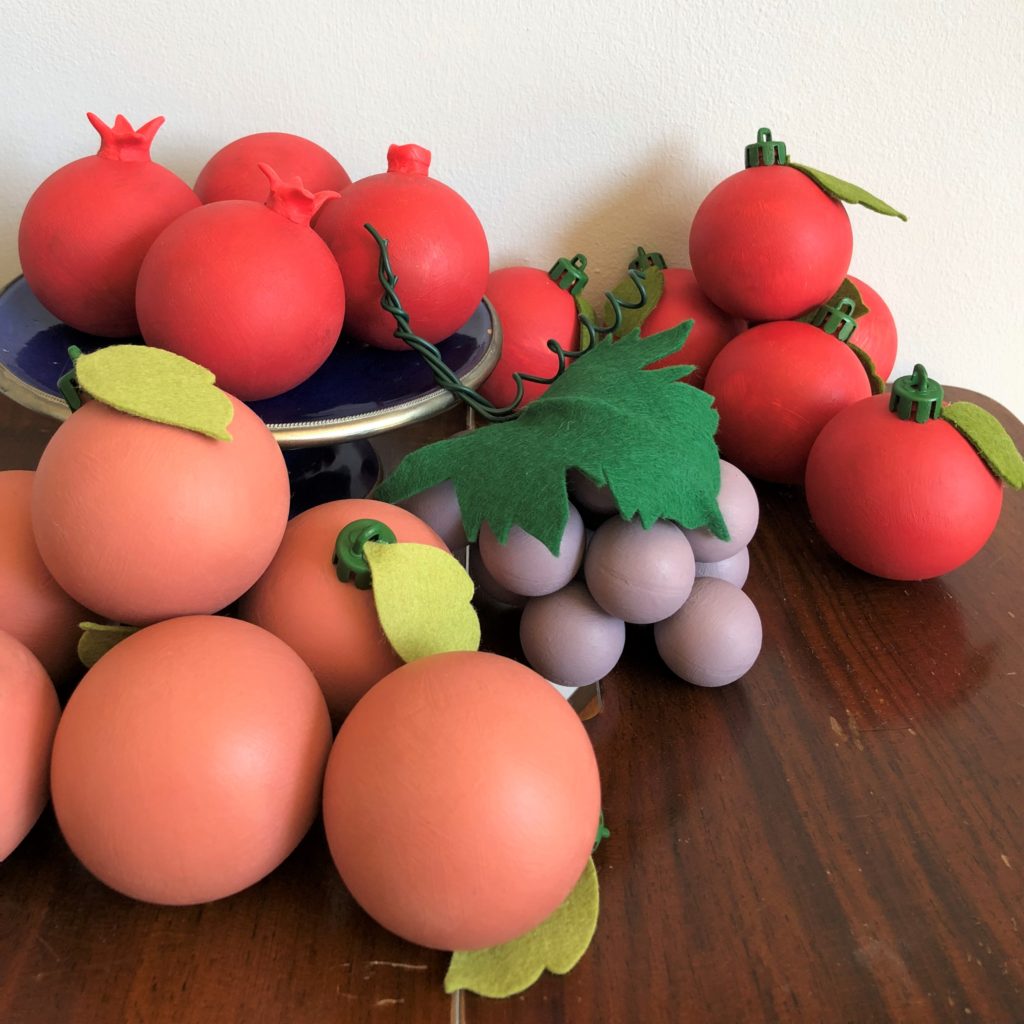 Please comment below if you have any questions and please share your inspired home made productions on social media with the tag #homemadeproductions
Happy making!