Last October Annie Sloan launched a new colour of Chalk Paint: Lem Lem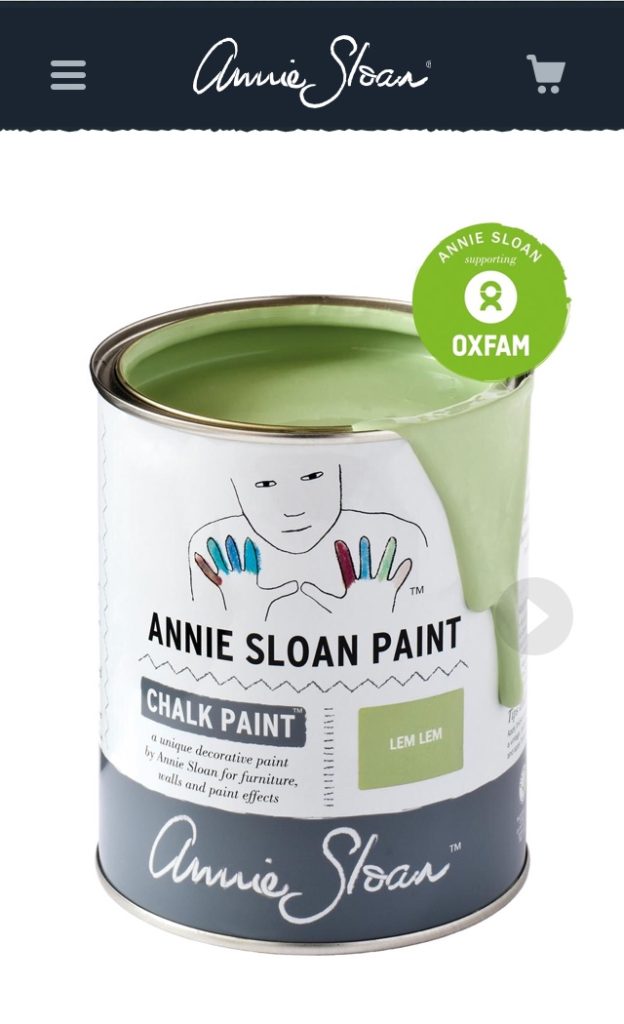 "A soft, warm green, inspired by fields of alliums that Annie saw in Ethiopia, grown by women farmers who are supported by Oxfam's Ethiopian Seed Project. This limited edition colour is great for creating a retro 50's look, and works well as part of a vintage floral style."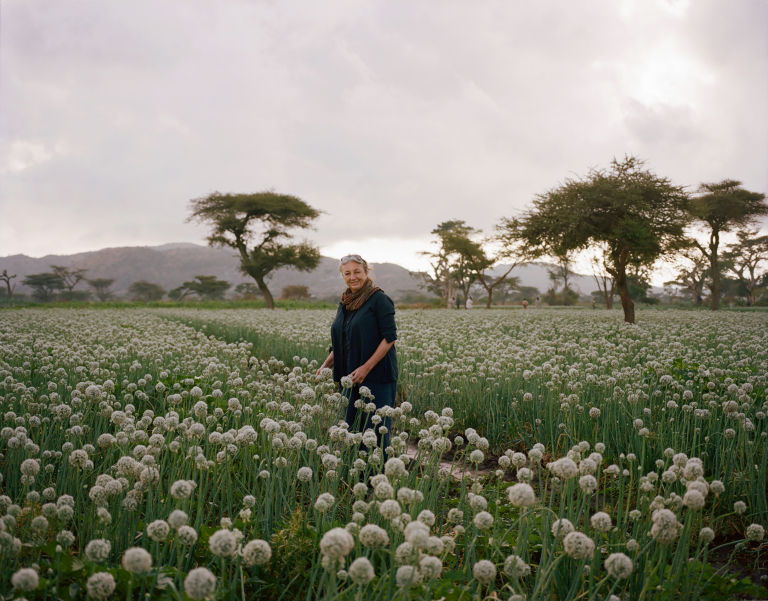 Annie Sloan in the fields of alliums, Ethiopia.
The colour was launched on Oxfam's 75th anniversary. It will be sold across the world for a three-year period, where every pot sold will raise vital funds for Oxfam, helping people beat poverty worldwide.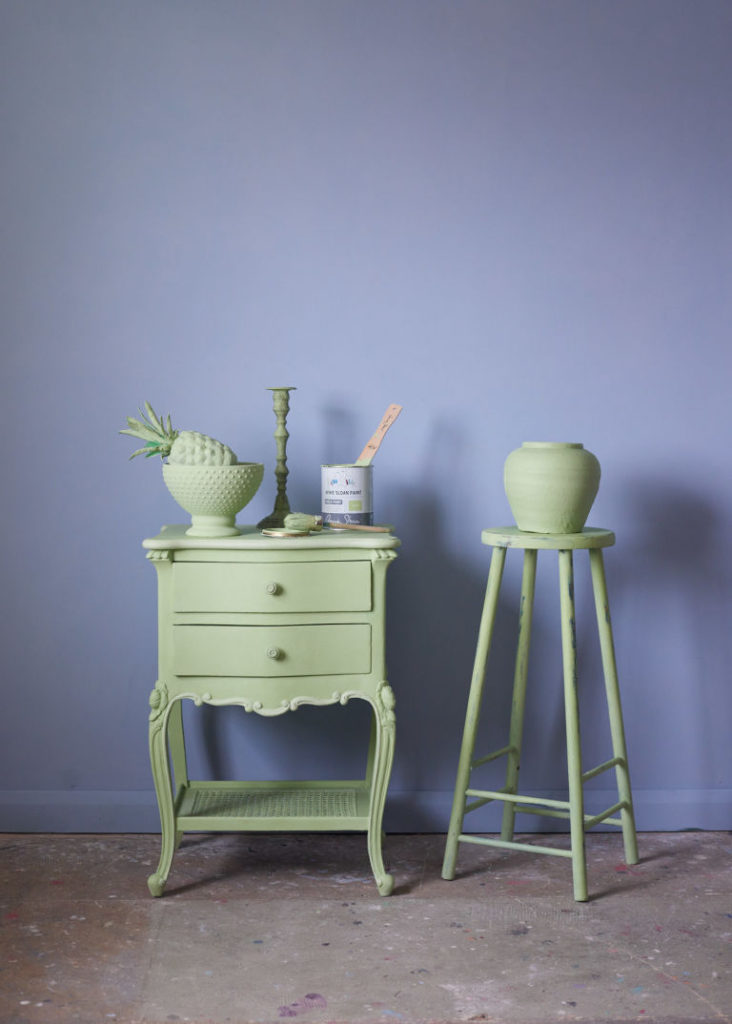 Photo from the Annie Sloan factory in Oxford: items all painted in Lem Lem.
It's funny: sometimes the paint colour comes first and you have to find the right bit of furniture to match; sometimes you find the bit of furniture and then have to find the right colour for it.
Well I had to try this new colour and with Lem Lem in hand, I stumbled across this 1950s chair in my local charity shop and they were a match made in heaven.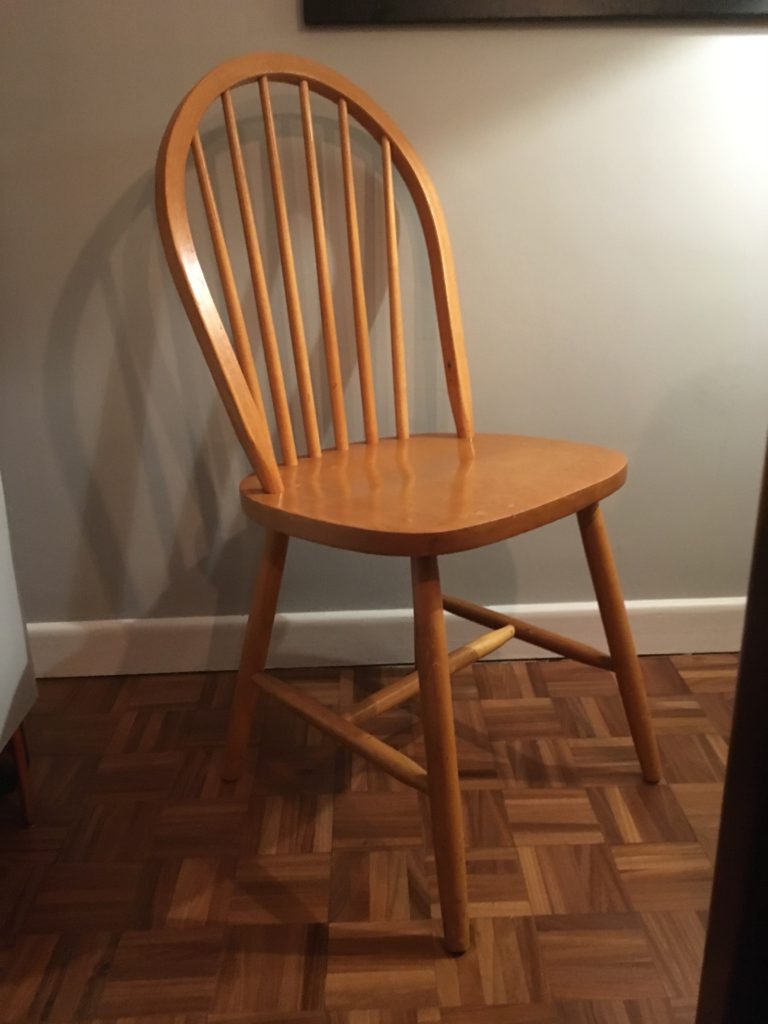 I just want to point out that I painted this chair with a tester pot (120ml for £4.95) which is amazing value. I even had enough left to paint a paper tassel (although this wasn't the easiest task and I wouldn't recommend it!) and the cover of my new 2018 notebook in the spirit of "hope and growth" this colour brings. Before painting, all I did was clean the chair. That's it. No sanding.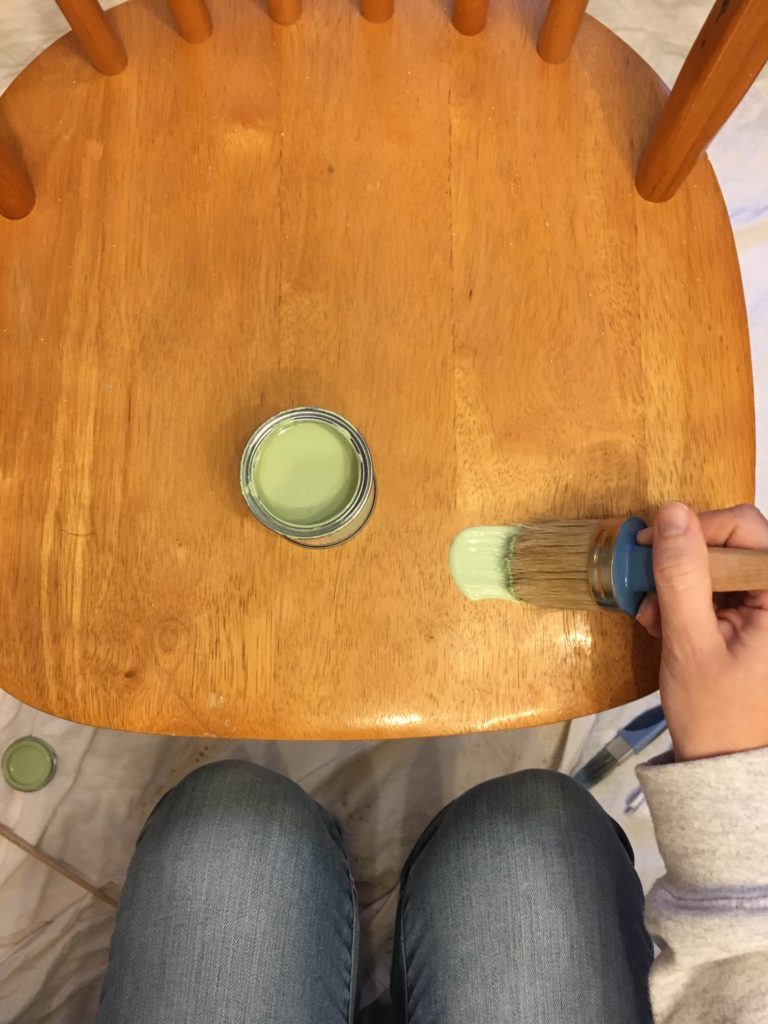 Two coats and some Clear Chalk Paint Wax later, here's the end result. My mum says it reminders her of her mother.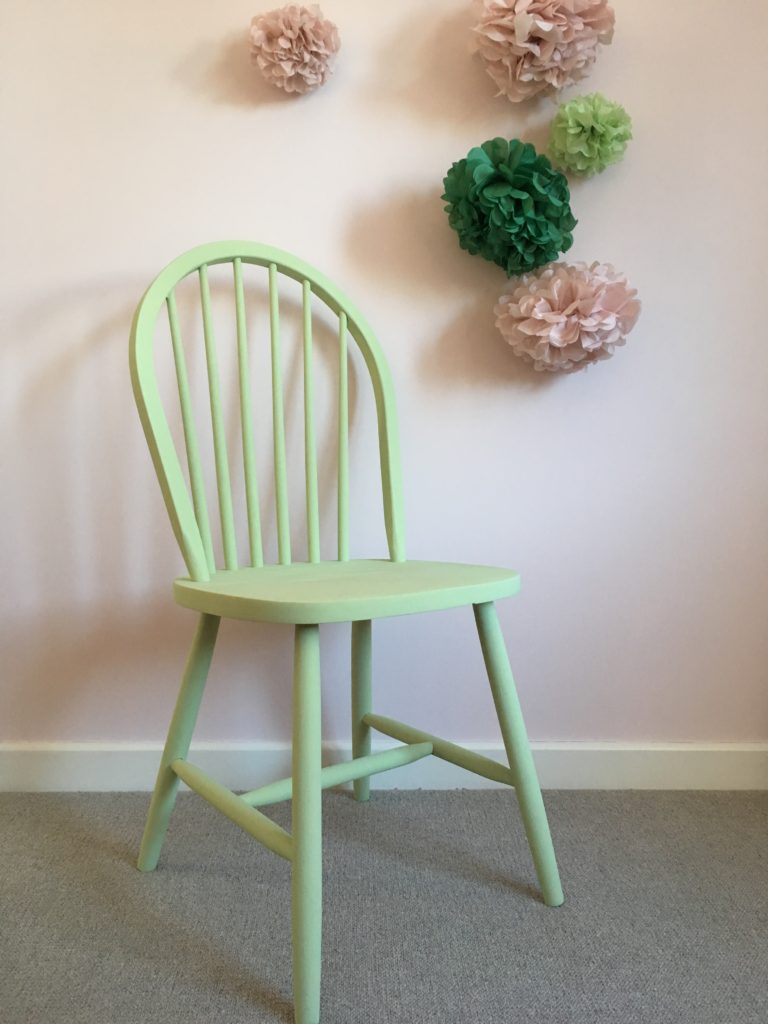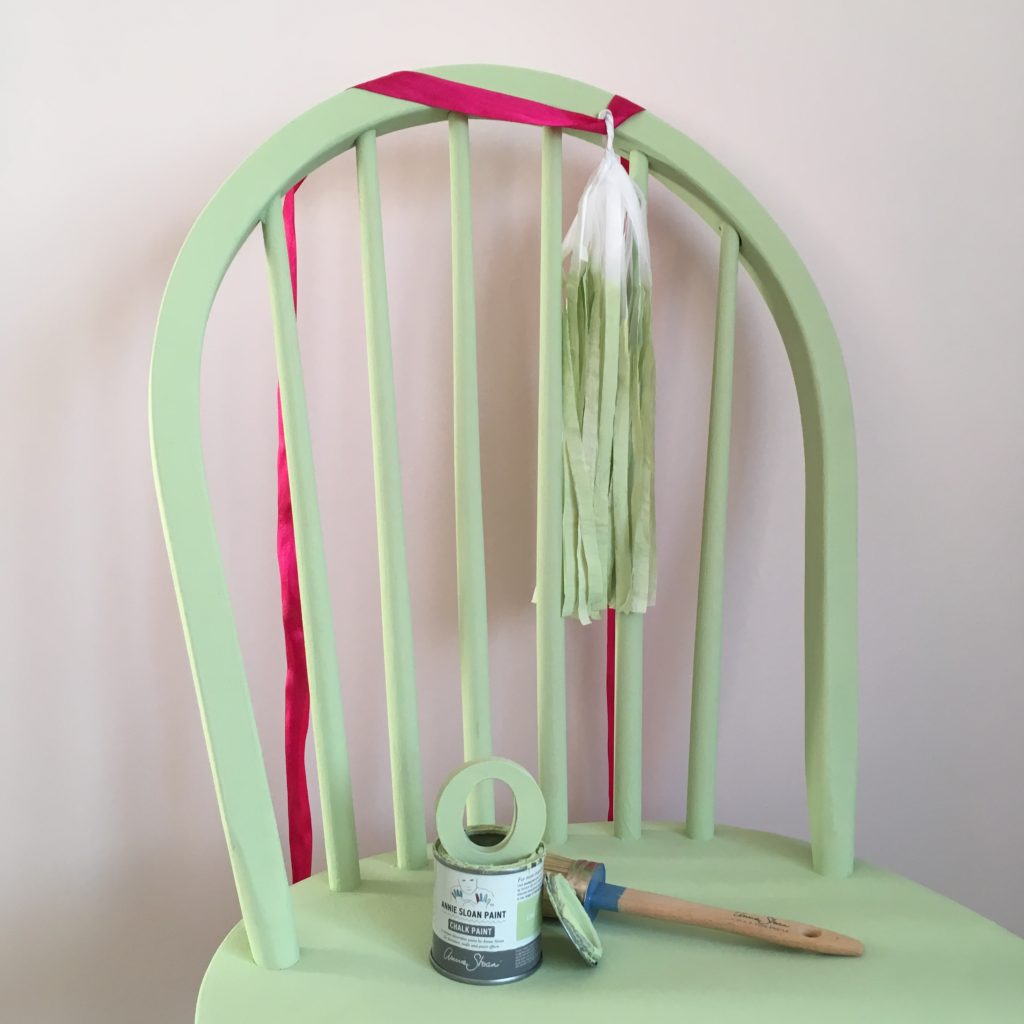 I photographed it in my daughters' newly decorated bedroom which has soft pink walls (Dulux Pink Nevada 6 – more on that in another post) as I'm loving pink and green at the moment.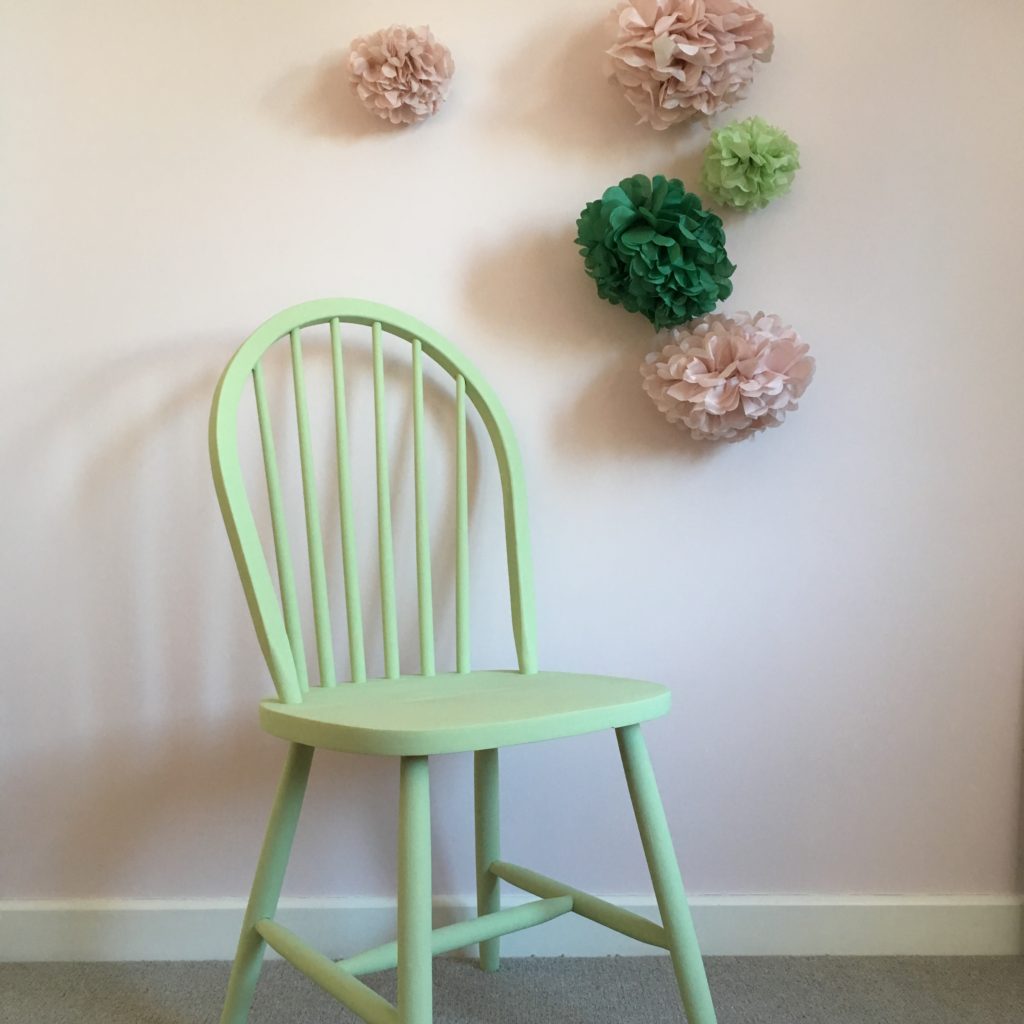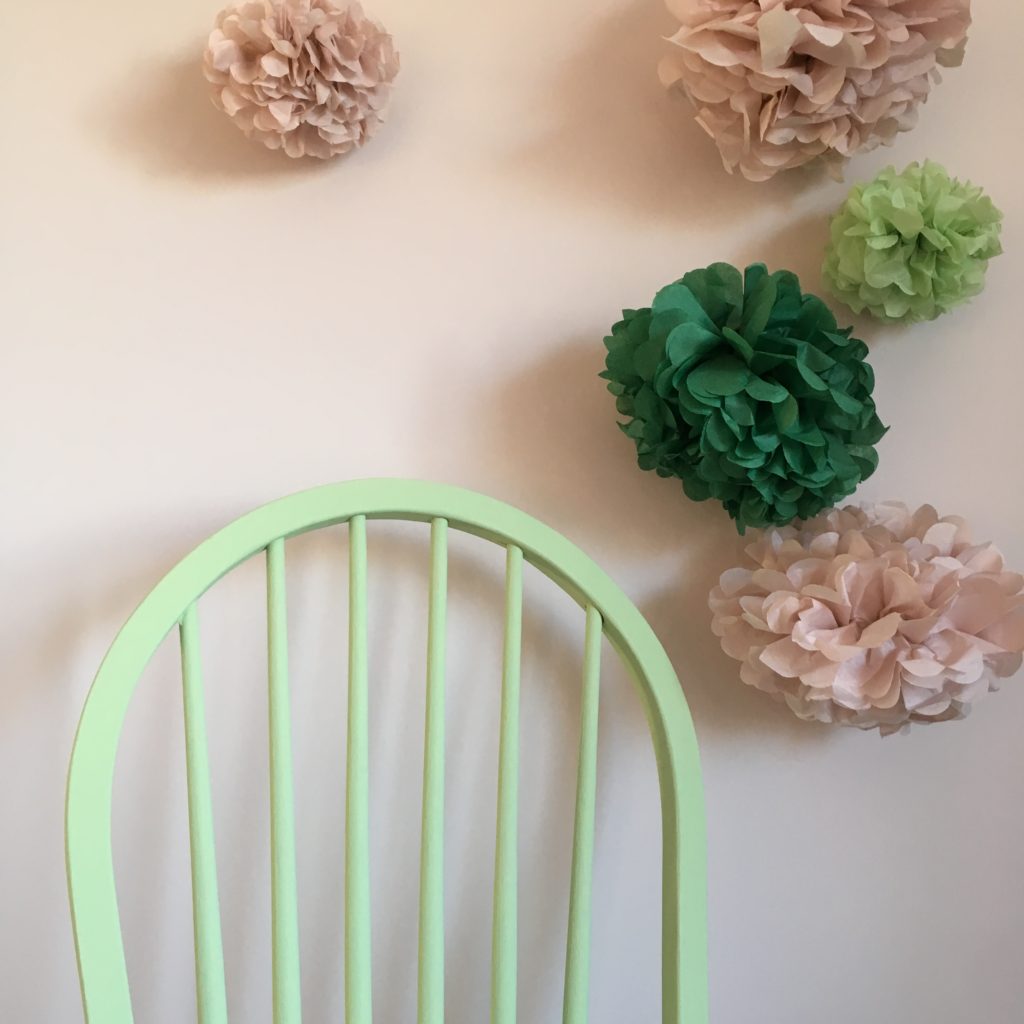 So why not see where a pot of Lem Lem takes you…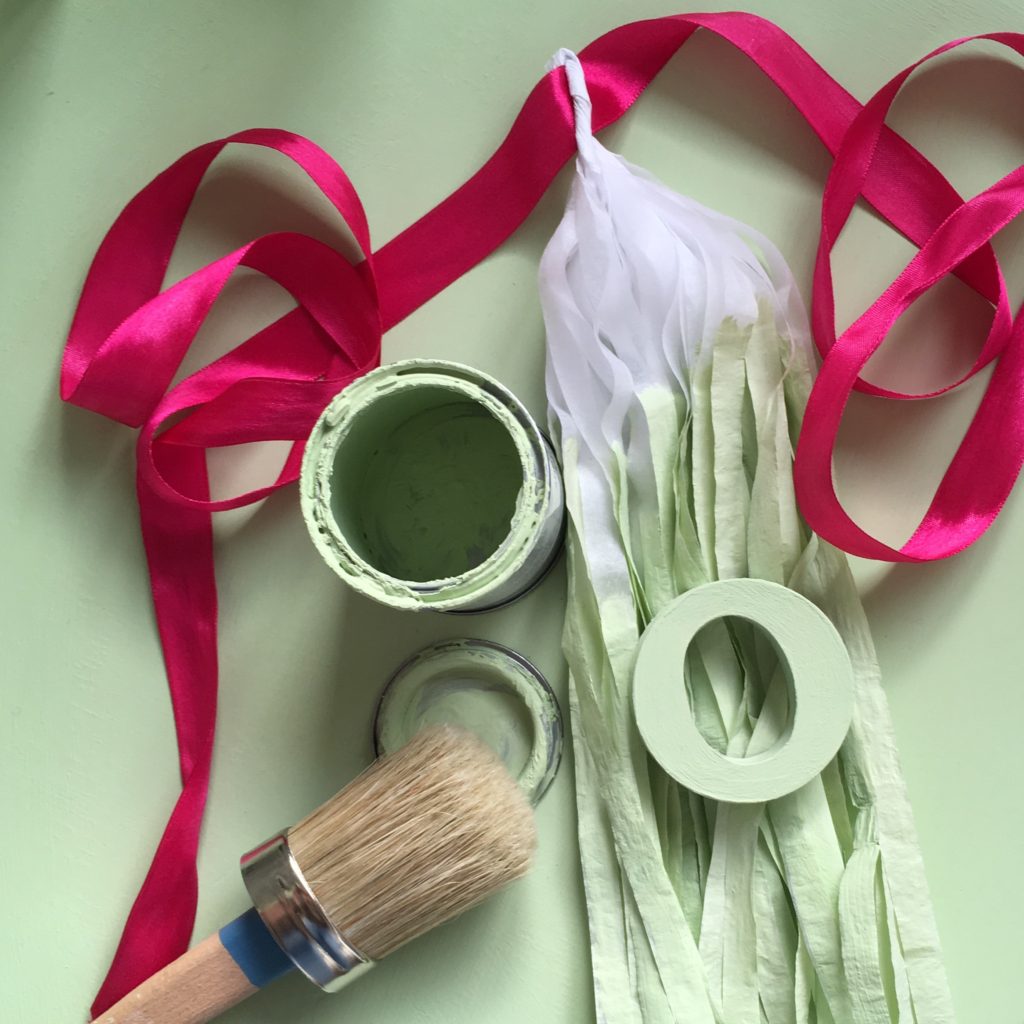 Happy painting!