Built in wardrobes are such a great space saver and the Ikea PAX system has so many interior organisation options, I decided to get a PAX built in in our master bedroom. We are both tall so I decided to design the built in up to the ceiling, providing space for shoes etc underneath. Our bed is massive so there was no room to fit a bedside table on my husband side without it feeling cramped, so I integrated shelving and a table on the end of the built in.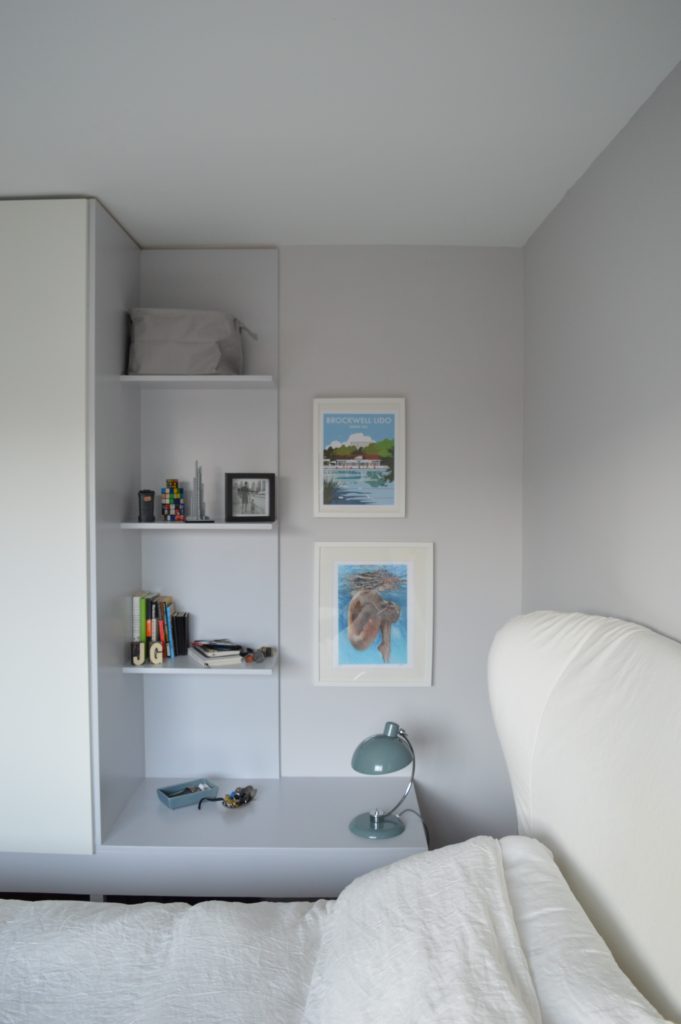 Here you can see the storage underneath.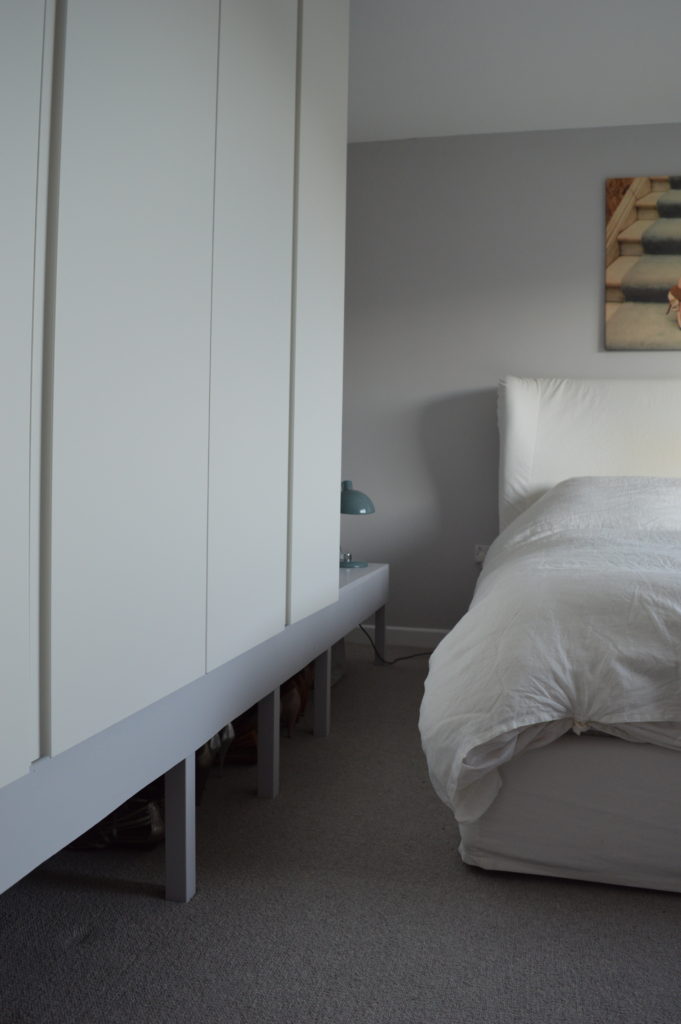 In full length.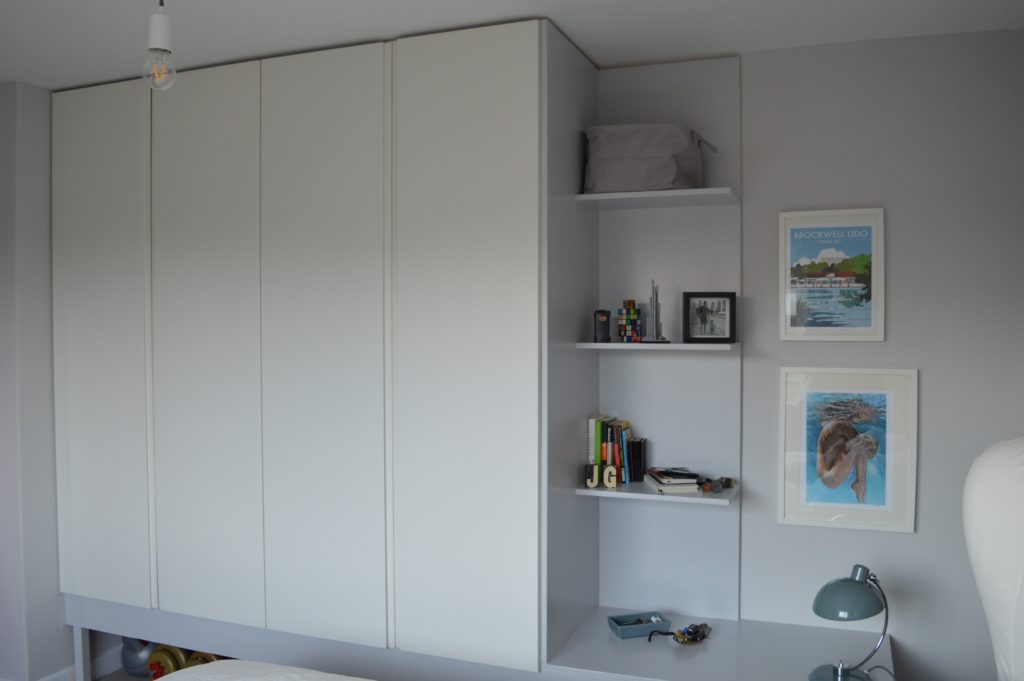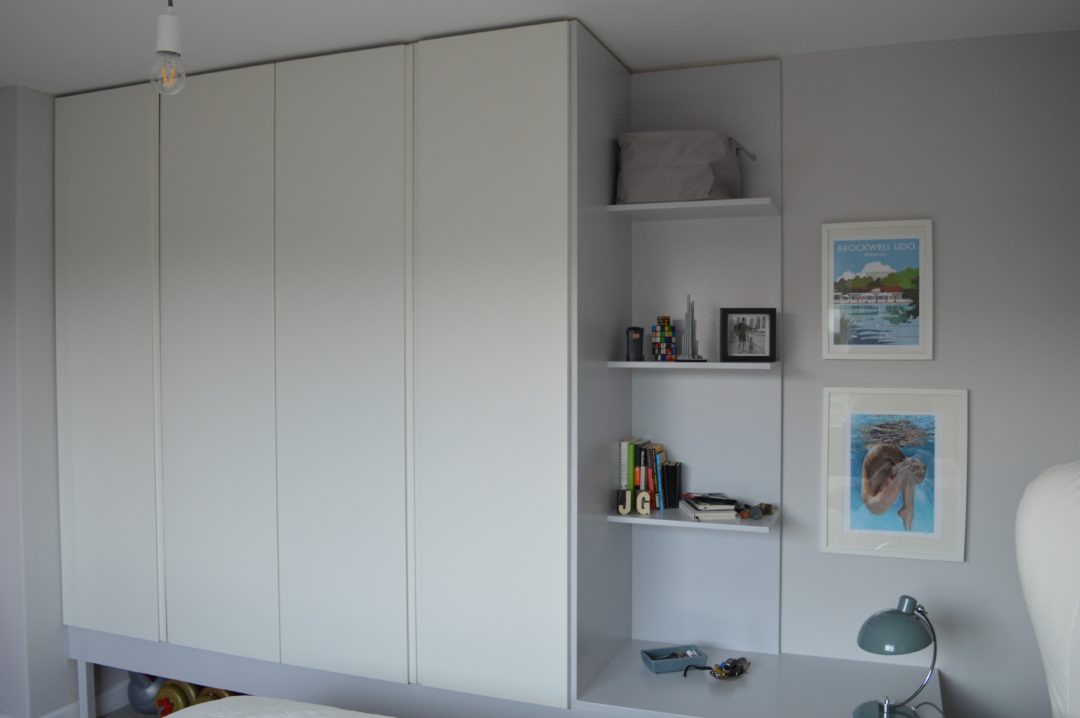 I love how the shelves at the end and even the pictures aren't visible from the door and only reveal themselves as you walk in to the room.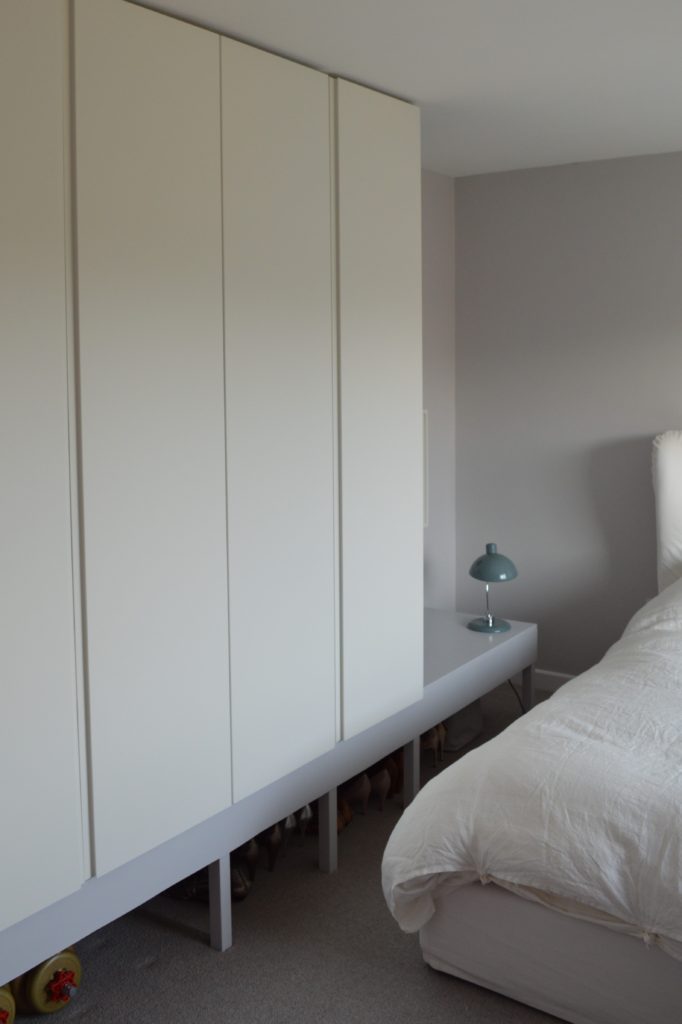 The room is painted Dulux Night Jewels 5 (you can see how I picked this grey in this post) and the shelves and legs are painted in eggshell Dulux Night Jewels 5 to match.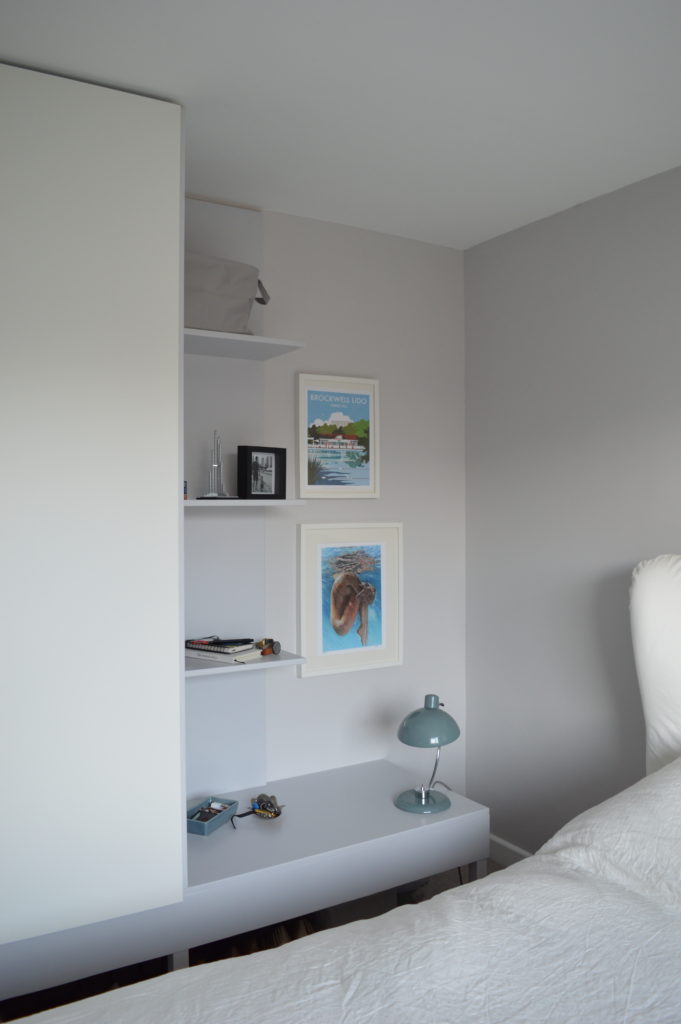 I designed the built in but it was built by Steve from W J ARMSTRONG (CONSTRUCTION) LTD.
Happy making!