There is nothing like a quiet scroll through Pinterest looking for inspiration (if you follow my Make board on Pinterest you'll see what projects I'm thinking about making). I had a spare solar powered outdoor string light but wanted a hanging light for our new pergola. Pin inspired idea: make a hanging light with hanging baskets! Here's my how to.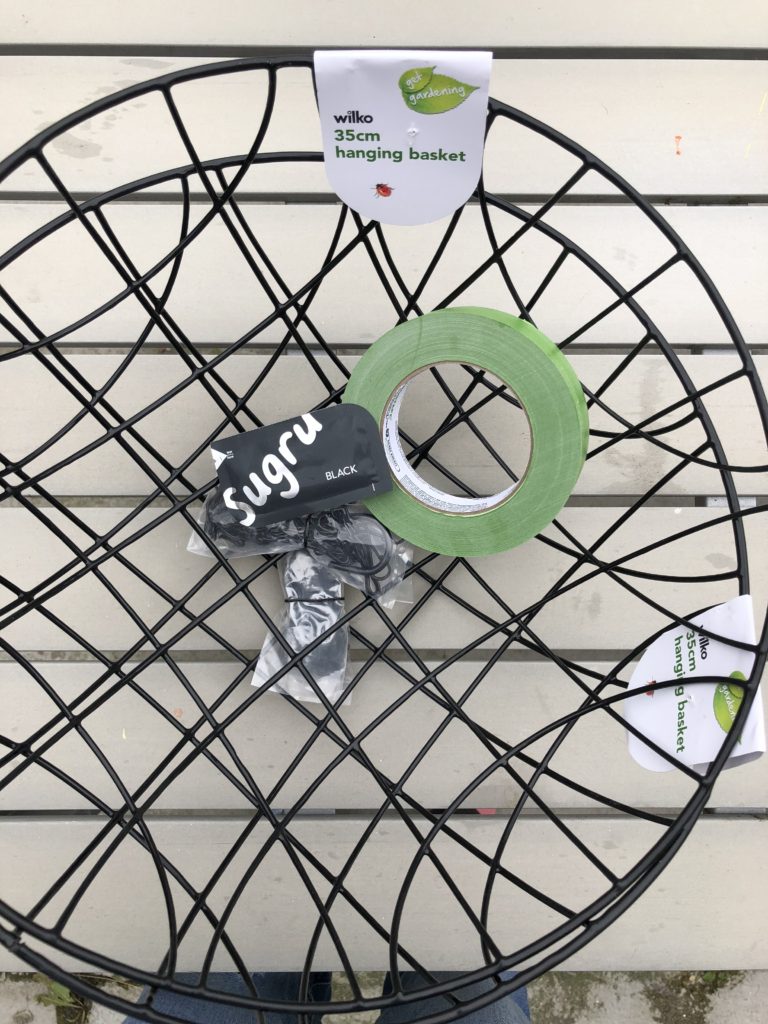 You'll need:
2 identical hanging baskets. I got mine from Wilko – I can't find them online but they are available in store – they were £1.50 each, black and had a round bottom (this isn't common as I guess people want to be able to put them on a surface and easily fill them with plants but for making a sphere it's important).
masking tape
a string or curtain of solar powered lights
twist ties – I used the ones which come with the Wilko baskets securing the chain to the basket. I cut them into 3cm lengths.
I unpacked the hanging baskets and didn't attach the chain to hang them with. I opened my sugru – which is a mouldable glue – and split it into 4 balls. I stuck the balls of sugru to the top rim of one of the hanging baskets at about equally spaced points.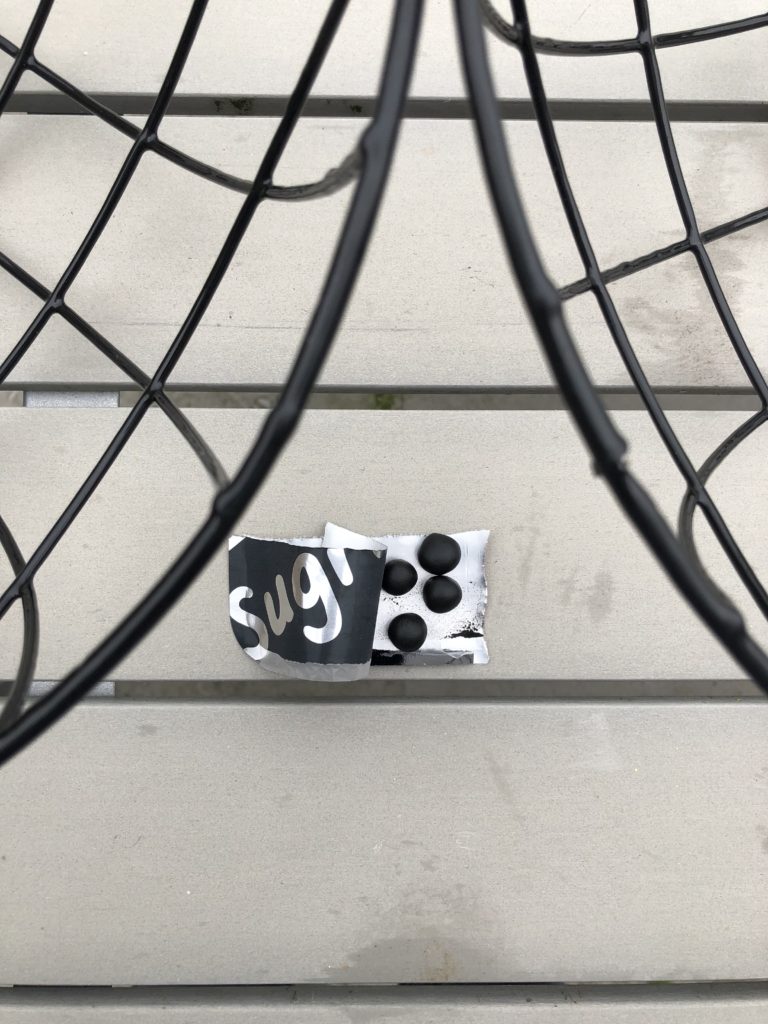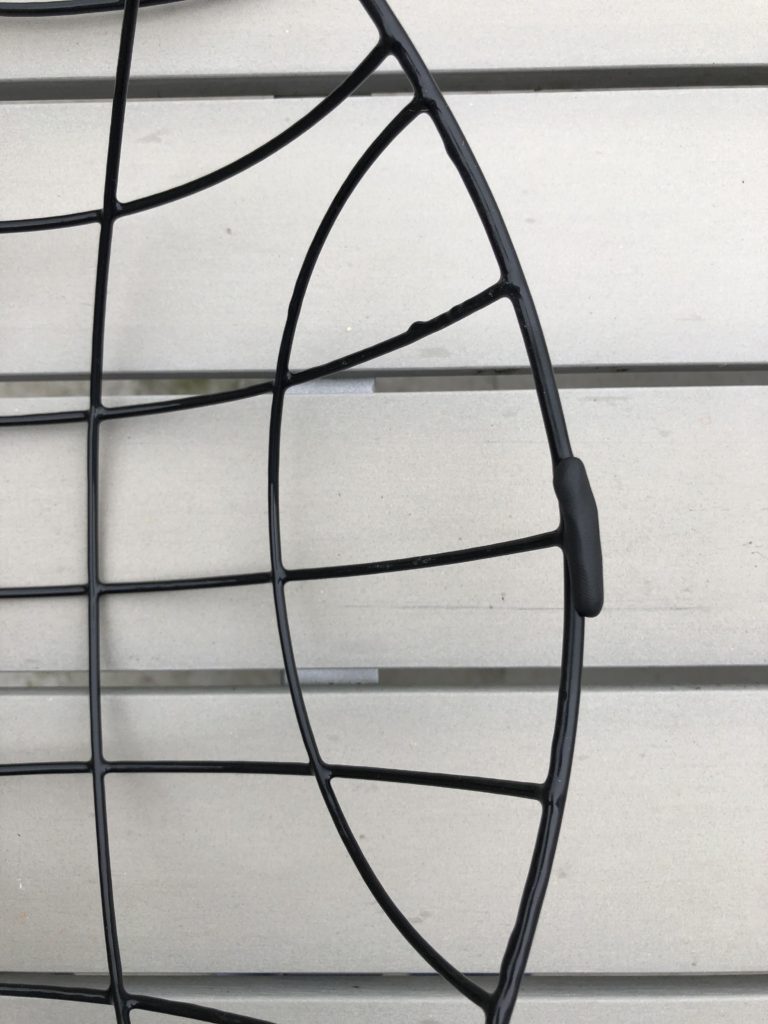 I then pressed the two baskets together. As the sugru is mouldable, you can work it to connect the two frames together. I then wrapped them with masking tape to secure them together whilst the glue hardened. I left it overnight to dry. In the morning I removed the masking tape.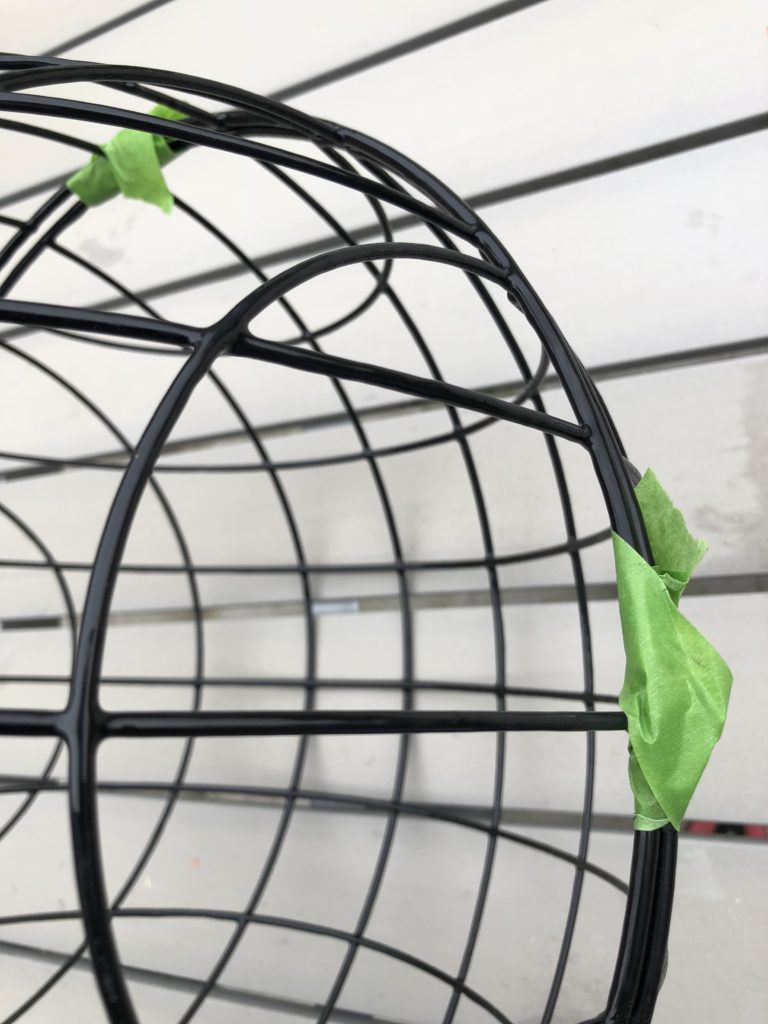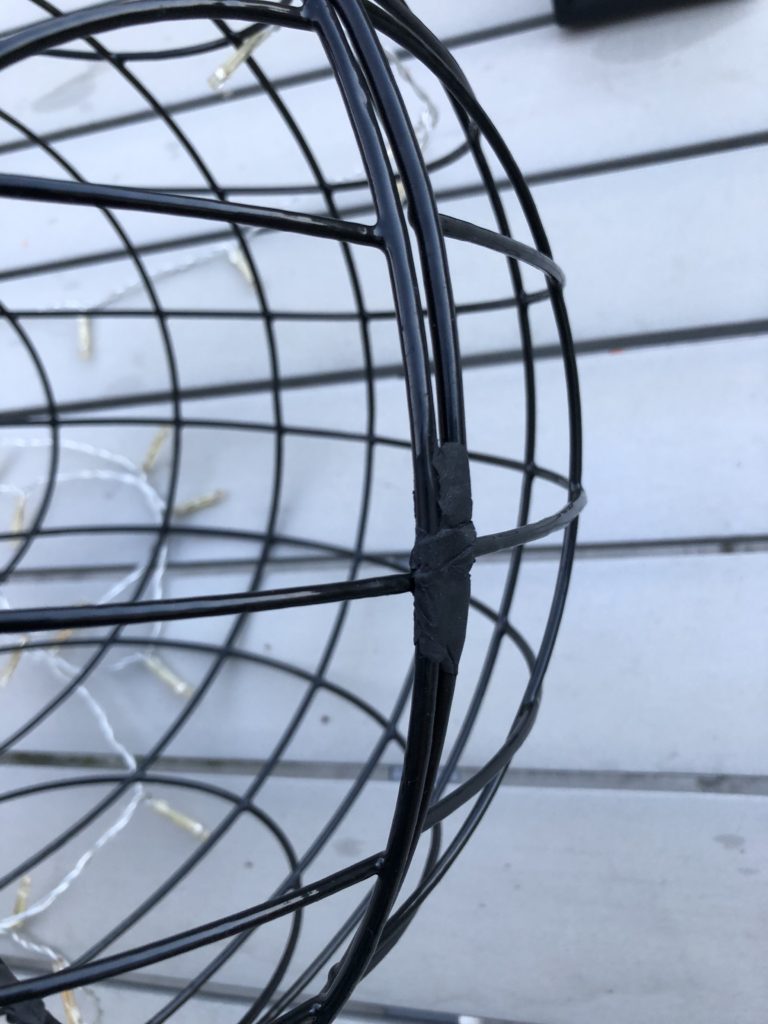 Using the twist ties – if you don't have them you can use string – I secured my solar powered light to the sphere. The ones I had were a curtain design so a long line across the top with strands hanging down so I secured the long line with the twist ties and then just weaved the strands through the baskets.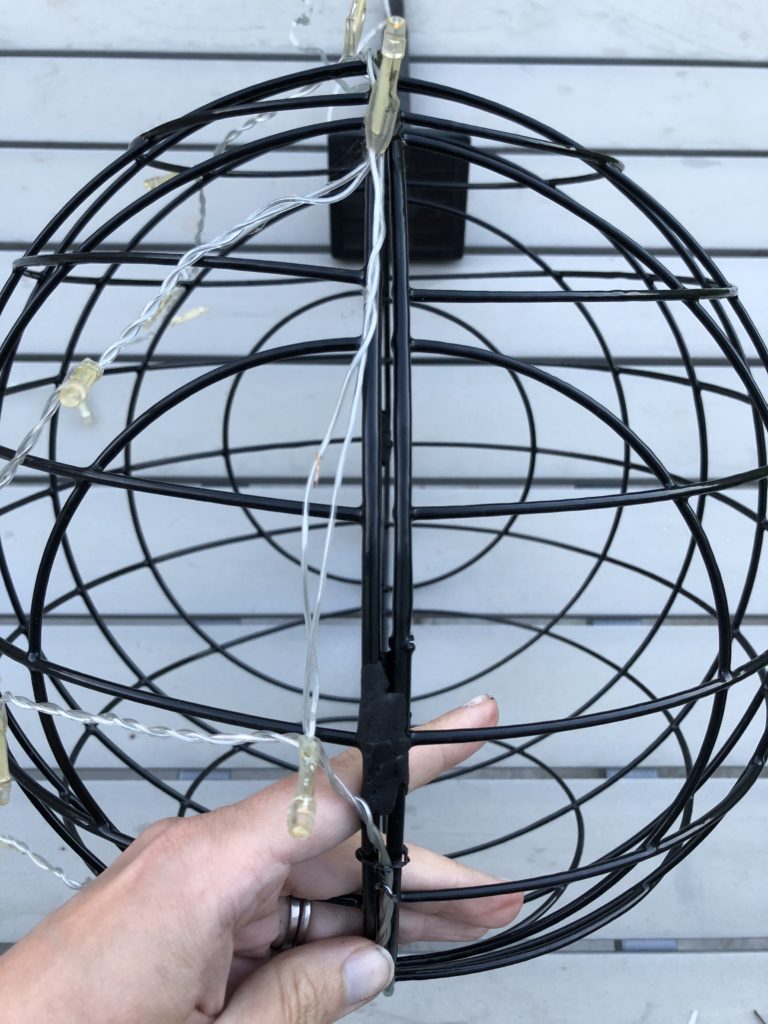 I then hung it with the chain provided and positioned the solar charger on the roof of the pergola.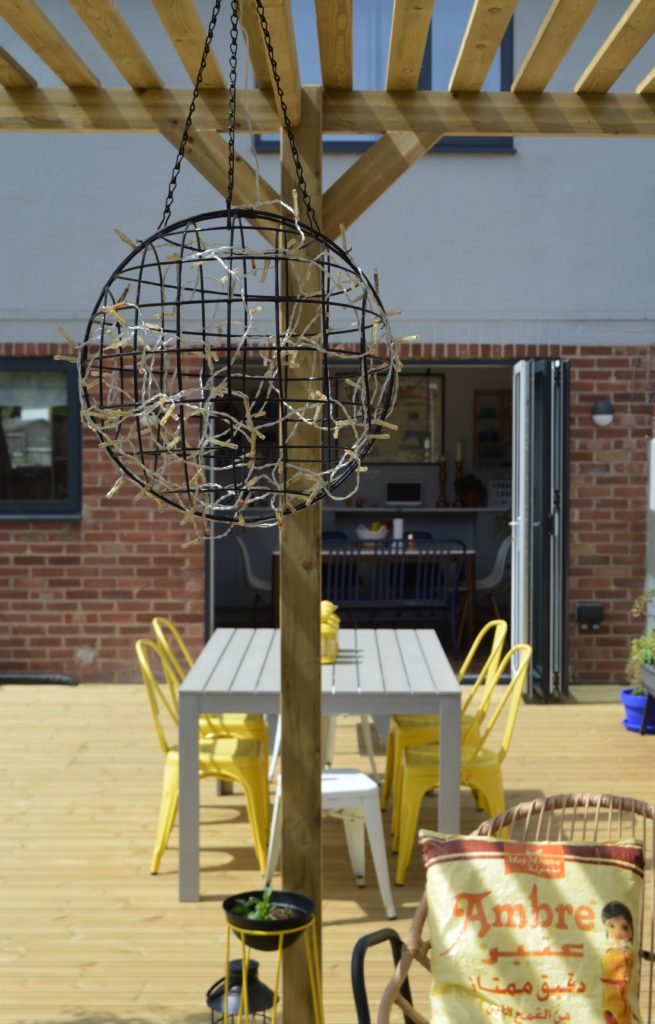 And here it is lit up at night!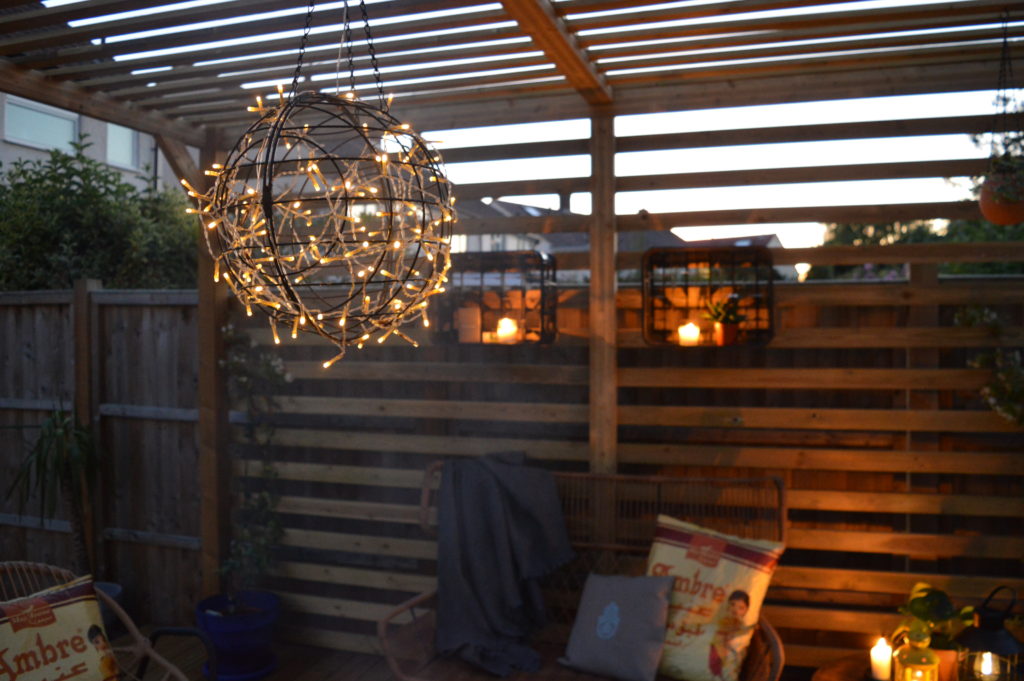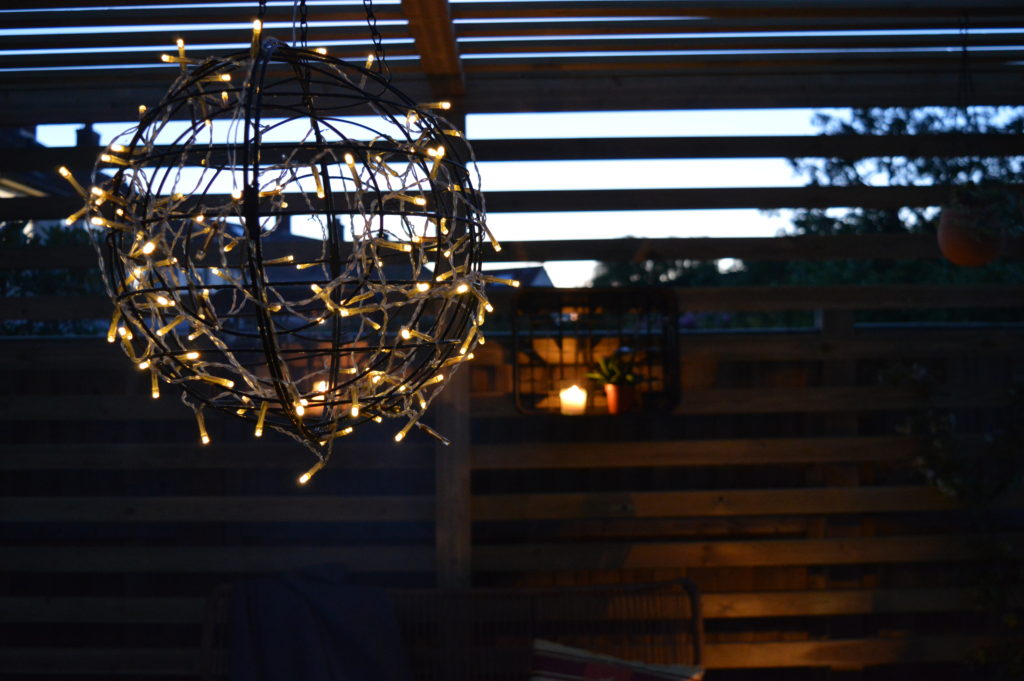 Happy making!
Small print: The Sugru used in this post was kindly gifted by Sugru.