I have been hit with a serious case of plant love. As someone who was known to kill every plant in sight, I now have a watering day – where all my house plants get some love and water – and I recently bought this gorgeous book (House of Plants: Living with Succulents, Air Plants and Cacti) for myself! How I have changed. I've even managed to keep my string of bananas alive after hours of research and re-potting.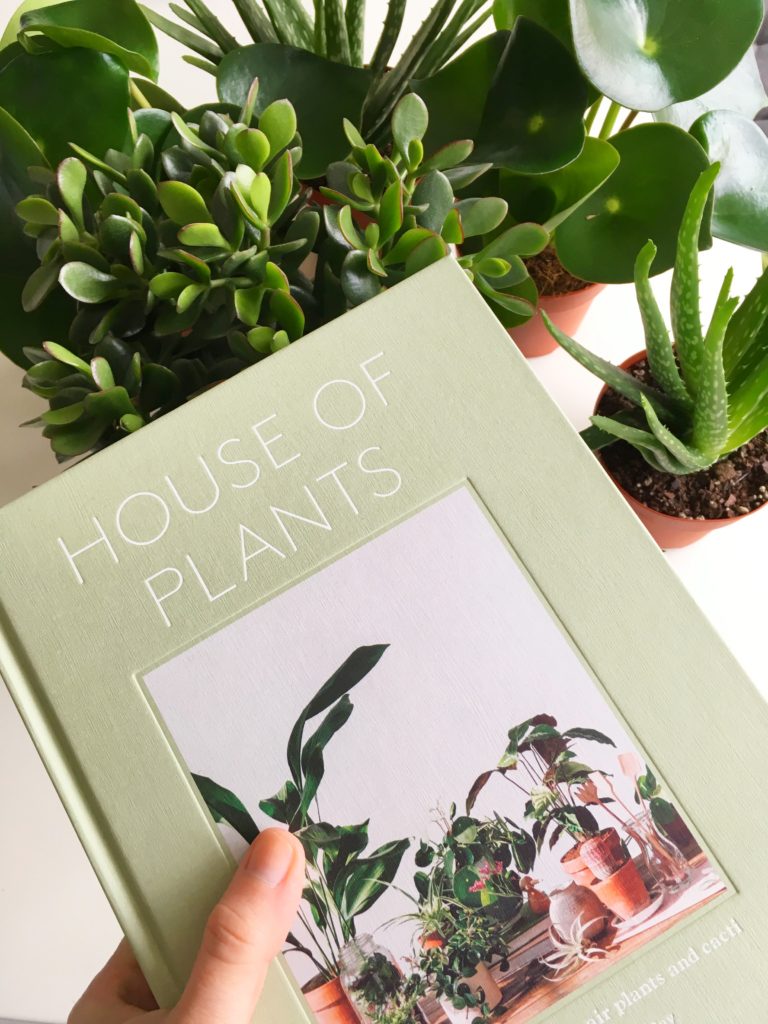 So with this new plant love, I'm now on the look out for affordable and attractive plant containers. I recently made some plant hangers which I love but I've been after some plant stands. For some reason it's really hand to find affordable ones so when I saw these at Søstrene Grene in Nice, France I snapped them up. They sell out in a heartbeat in the UK and after some convincing, my husband agreed to pack them in our suitcase to bring home.  Now I could have stopped there but I never do. I had the idea to make 4 plant containers out of 2…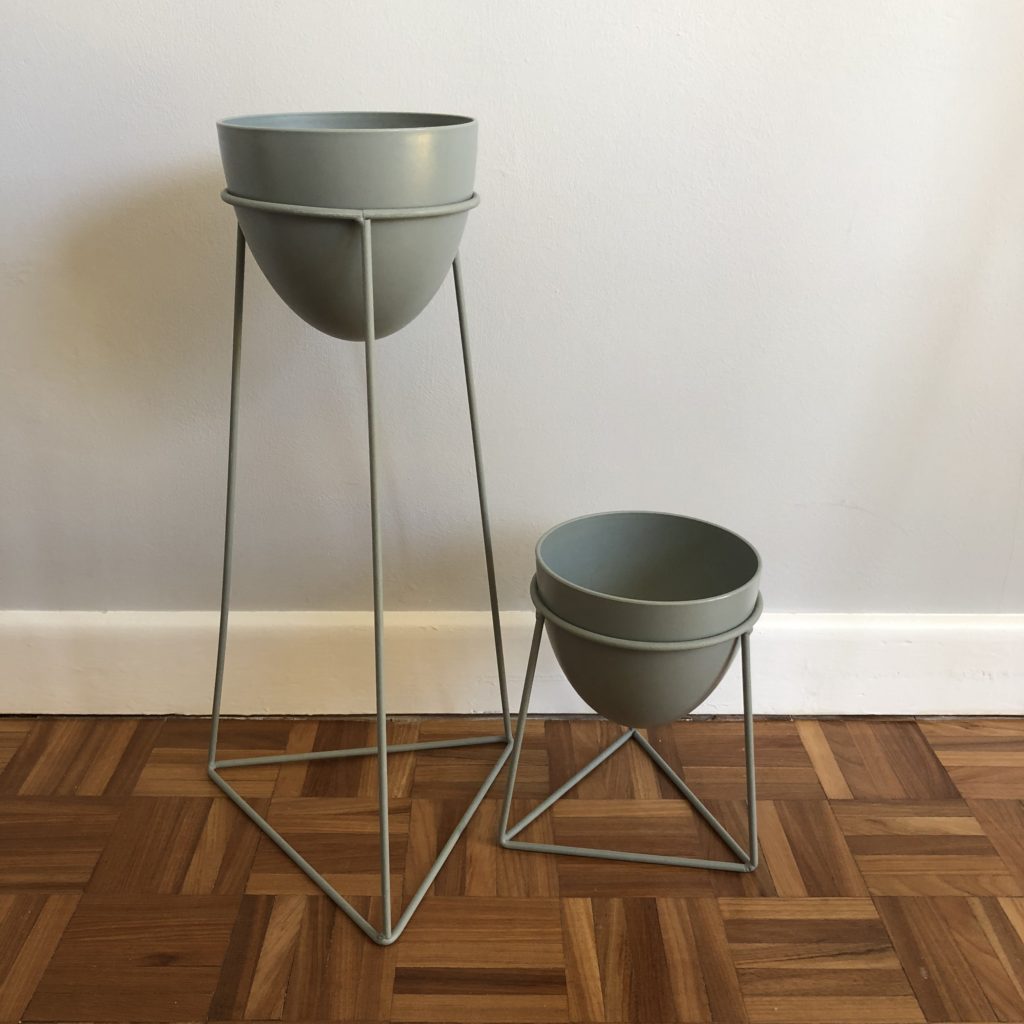 Starting with the 2 plant stands. I found two plant pots which fitted the stands but like most pots they had drainage holes at the bottom. If you follow my blog you'll know that I love working with sugru – a mouldable glue – and it was perfect for this job. I used 1 packet of the natural pack and left it over night to dry hard. Perfect watertight pots.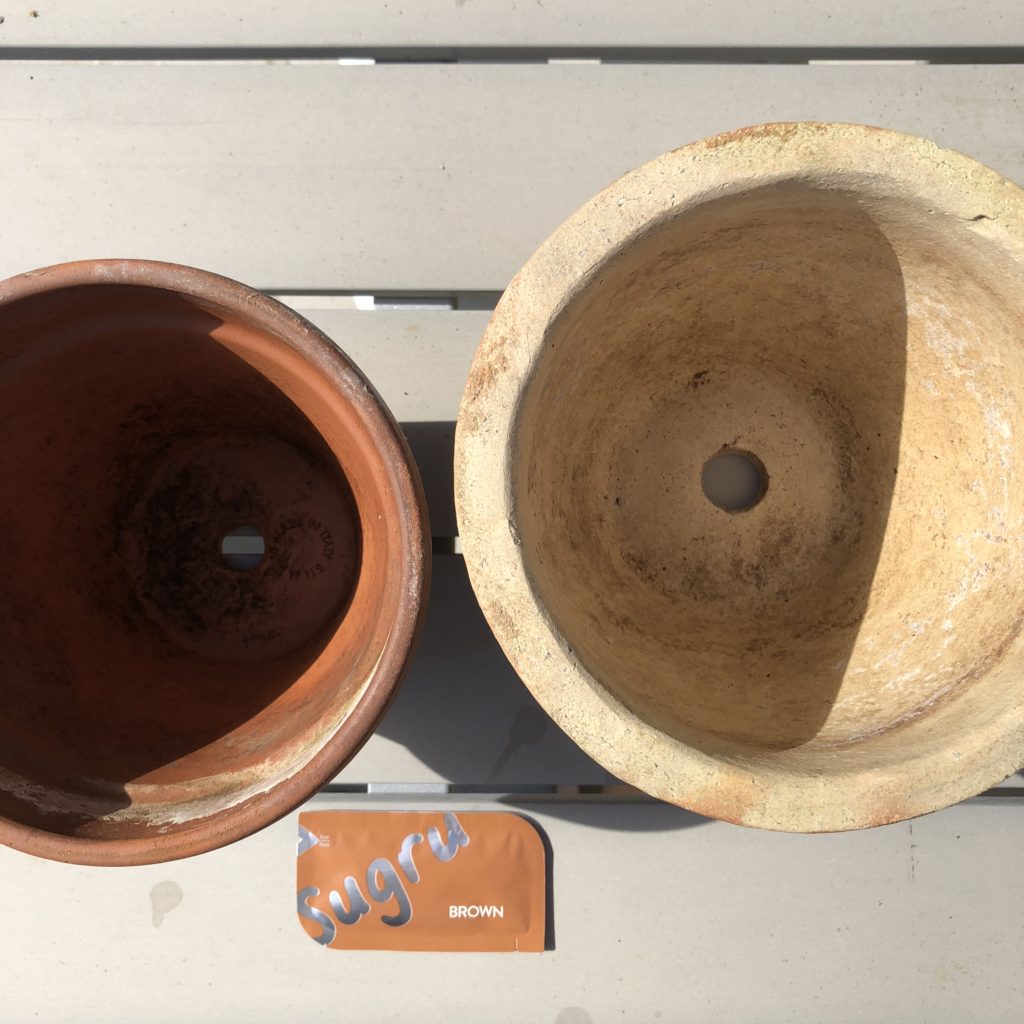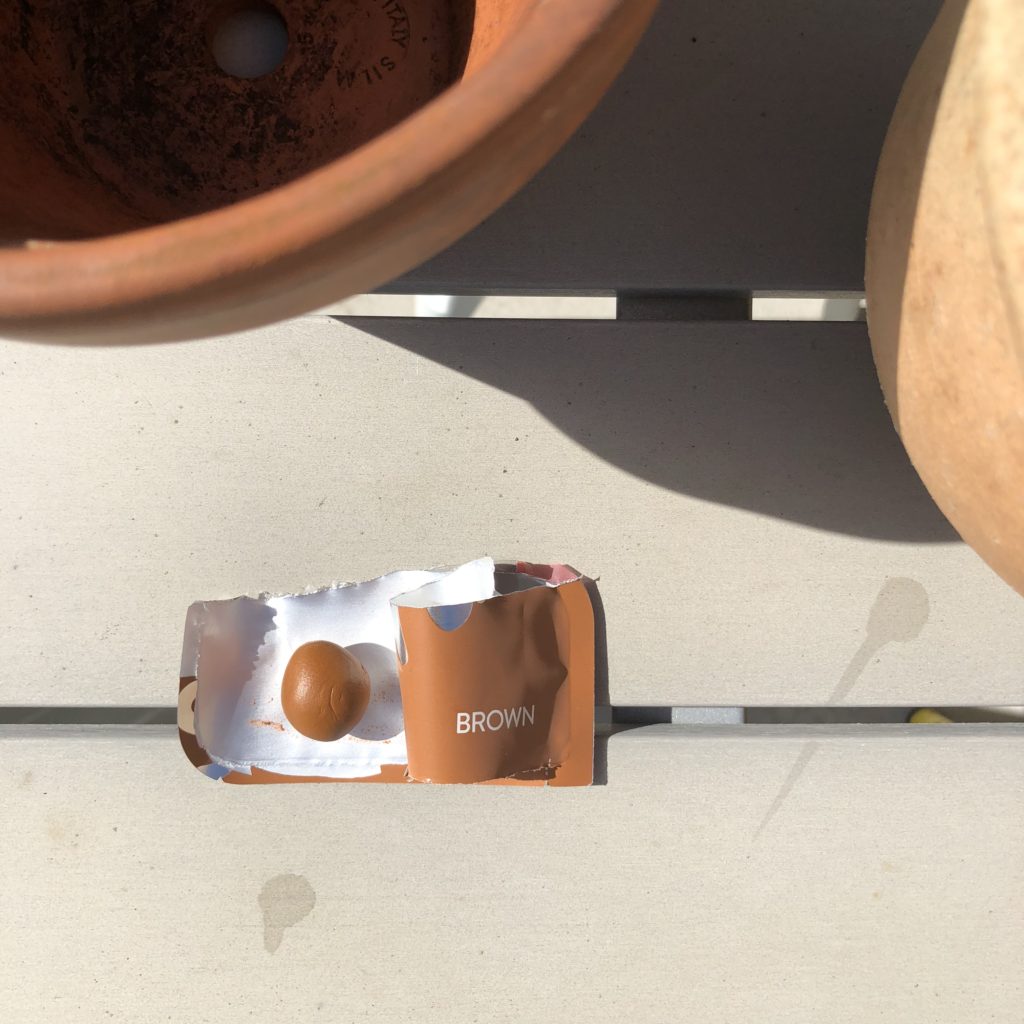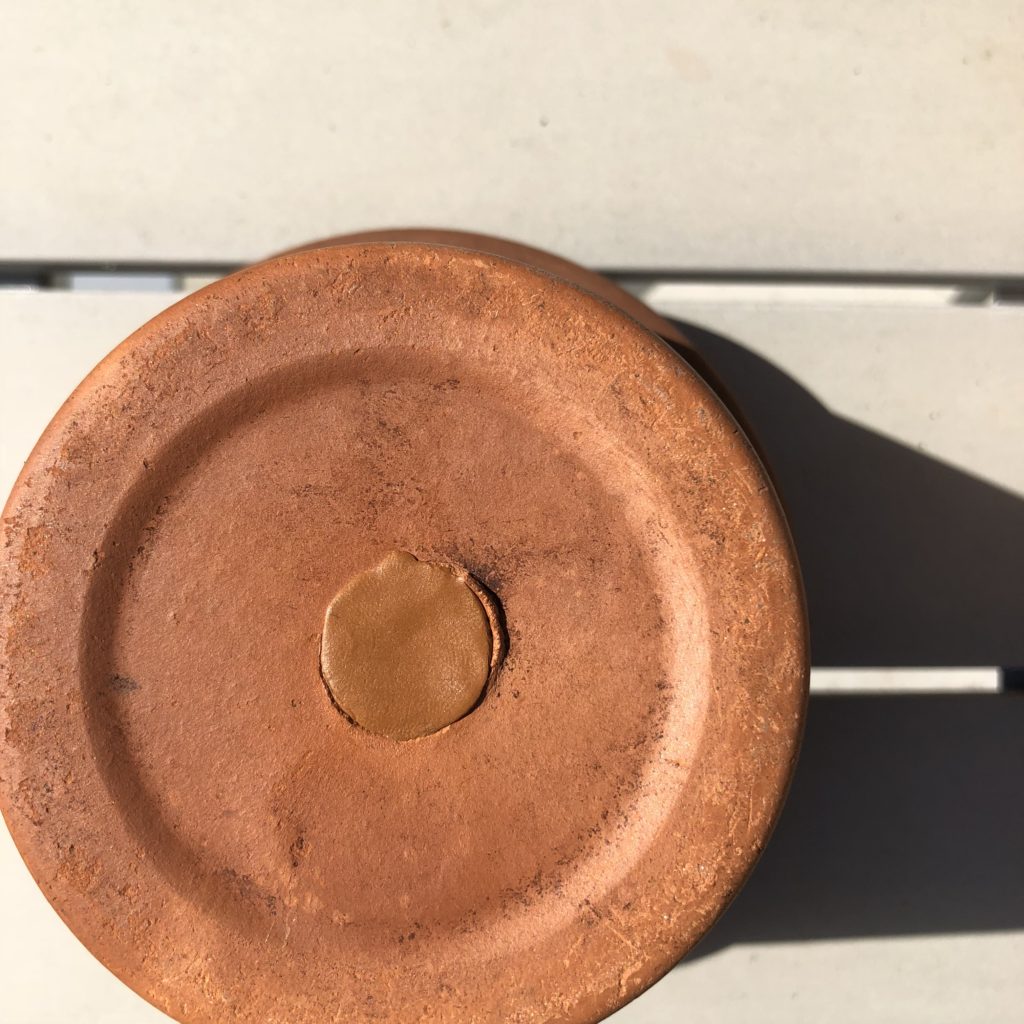 I love the old marked pots with the metal stands.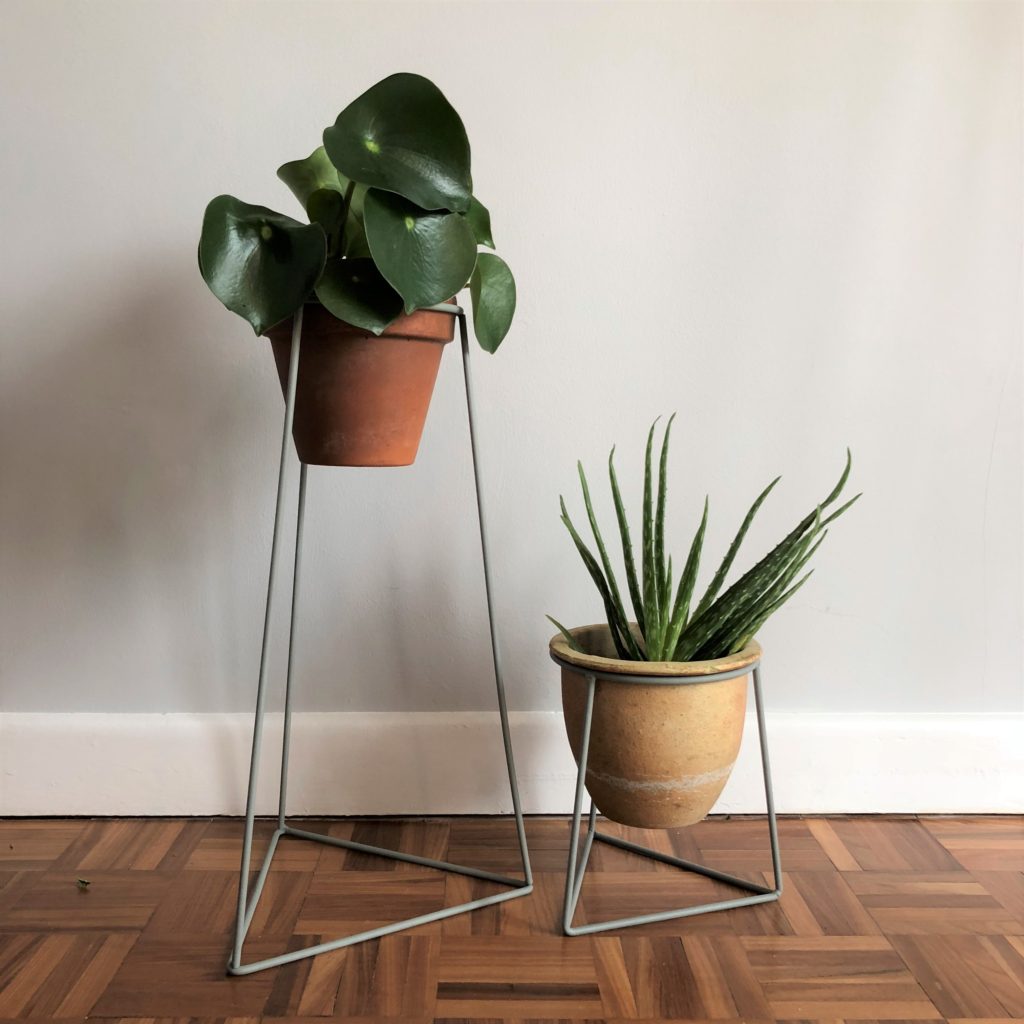 And they look great in our newly painted Farrow & Ball Stiffkey Blue bedroom (click here for a full tour).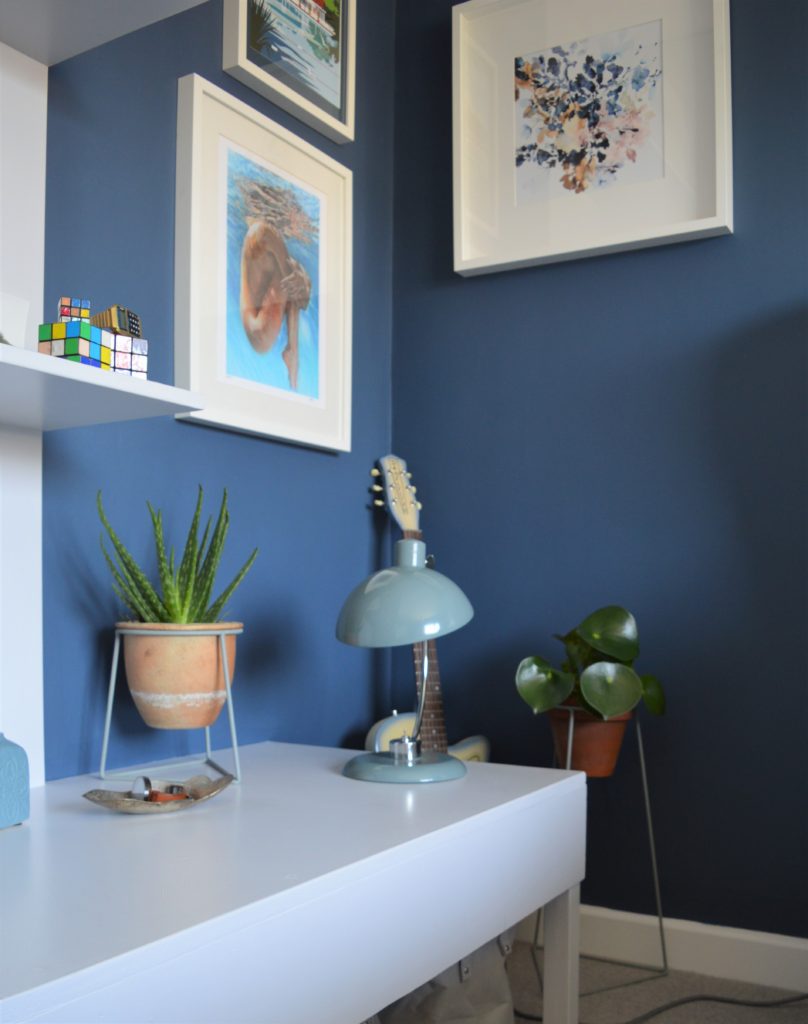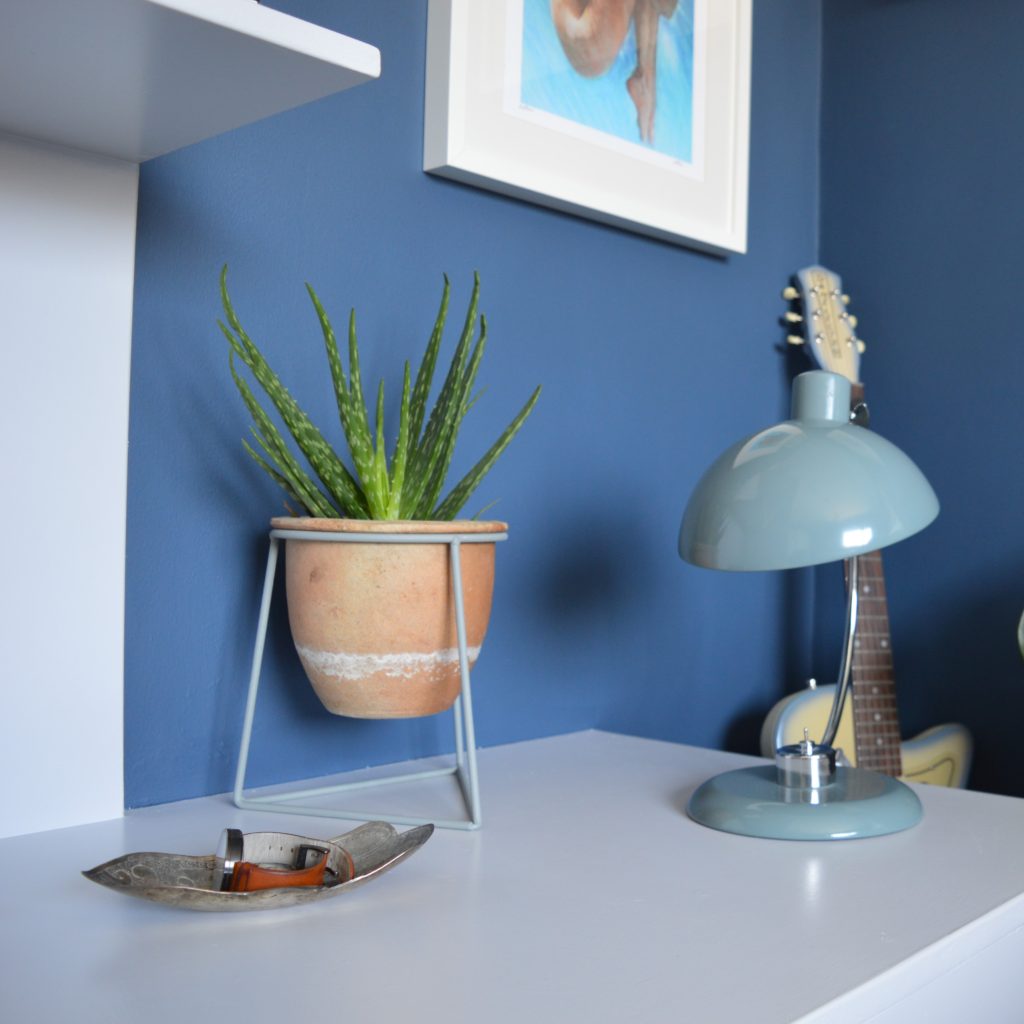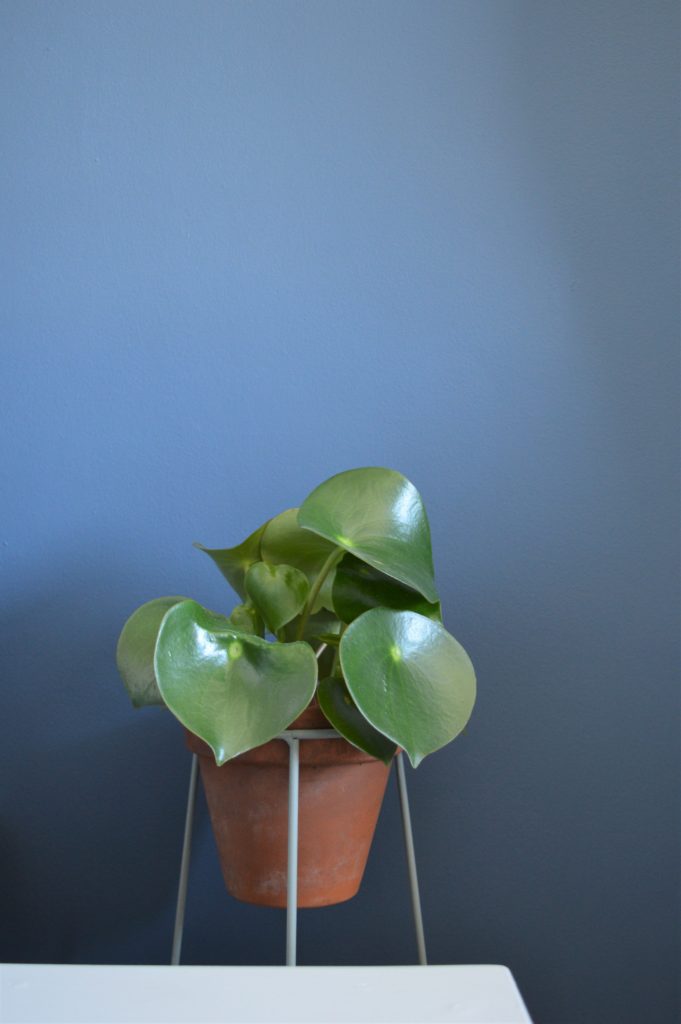 Now with the 2 plant hangers. I was left with the plastic pots from the stand, as they are coned shape it made sense to hang them. Having drilled 3 holes into them (use masking tape where you want to drill so the drill doesn't slip), I attached chain with hanging wire and then hung them from the ceiling with hooks.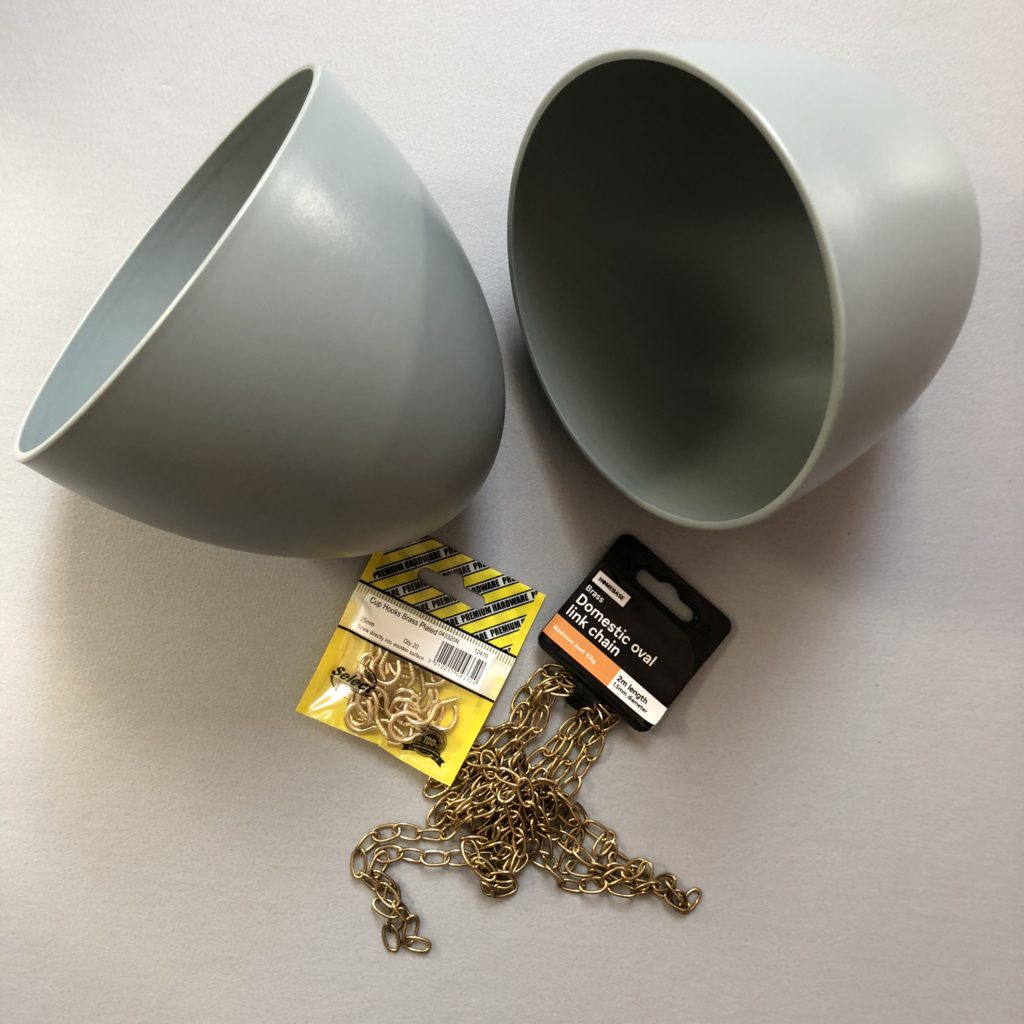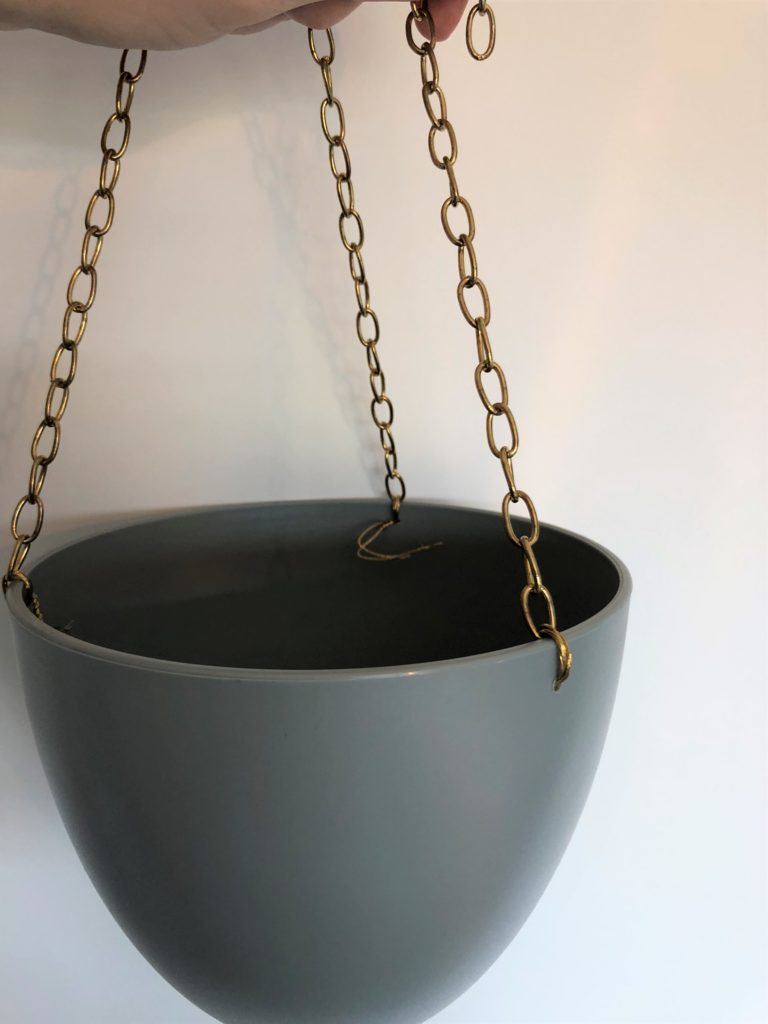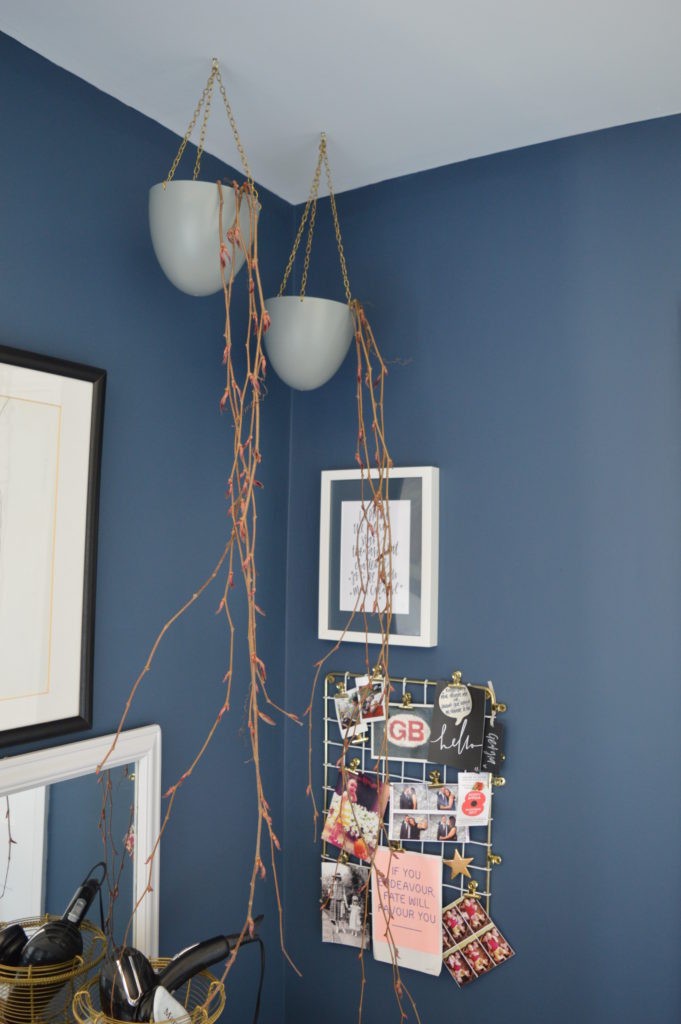 Now before you comment that they don't contain plants, I used branches from the garden for the photo as my plants hadn't arrived yet.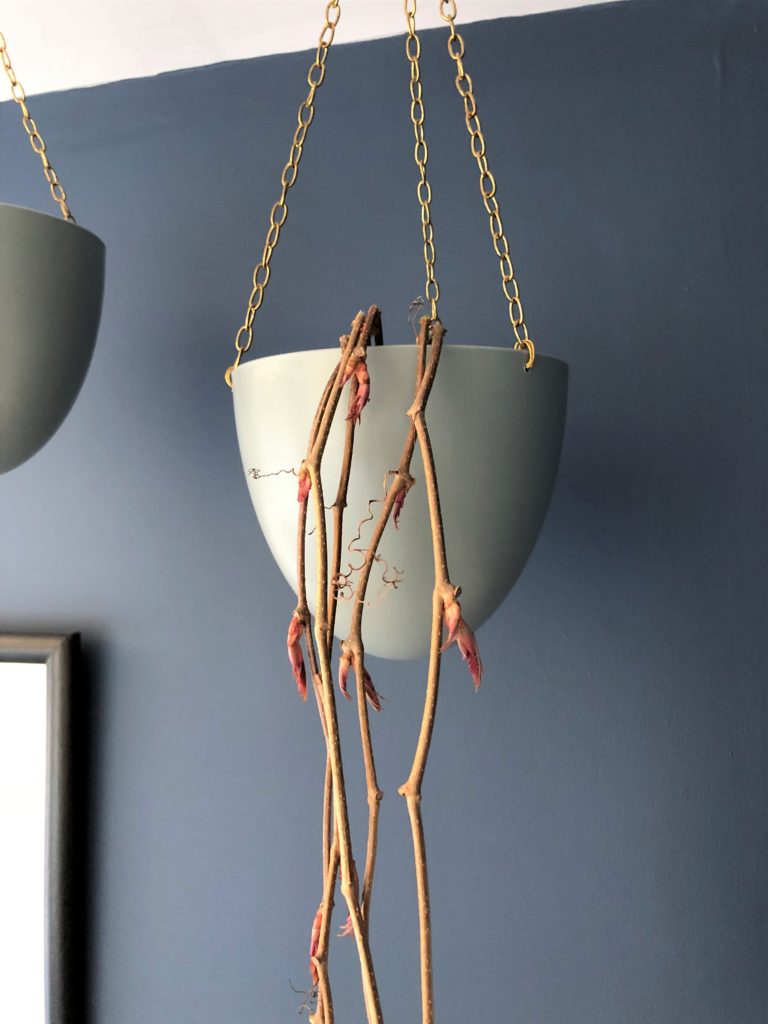 Happy making!
Small print: The Sugru used in this post was kindly gifted by Sugru.