The IKEA KURA reversible bed is a great option to get a bed and a den out of the same footprint. As my daughters share a bedroom we thought it would be a great way to give them some personal space in their shared room.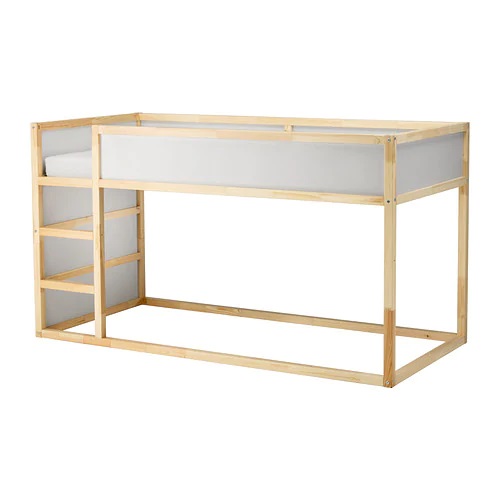 I have shared some KURA hack inspiration in my styleboards and decided it was time to put my money where my mouth is.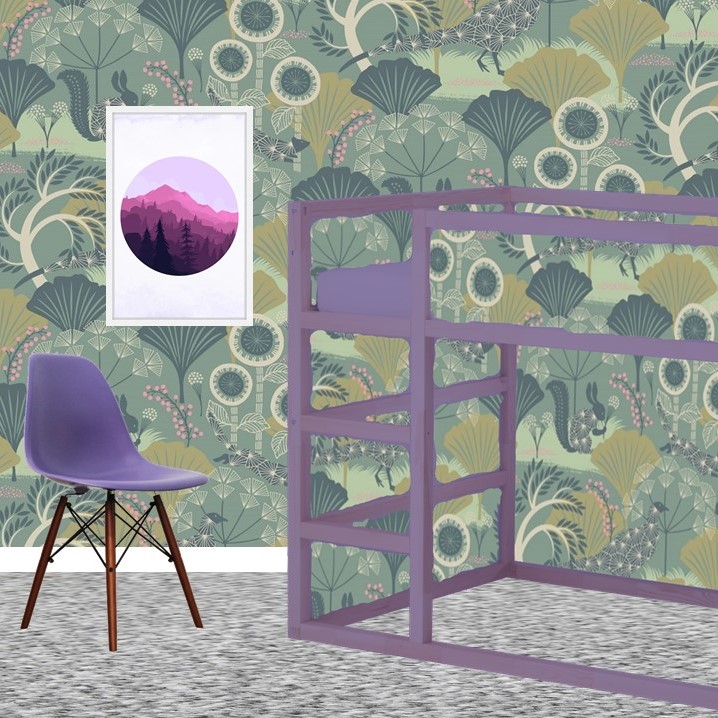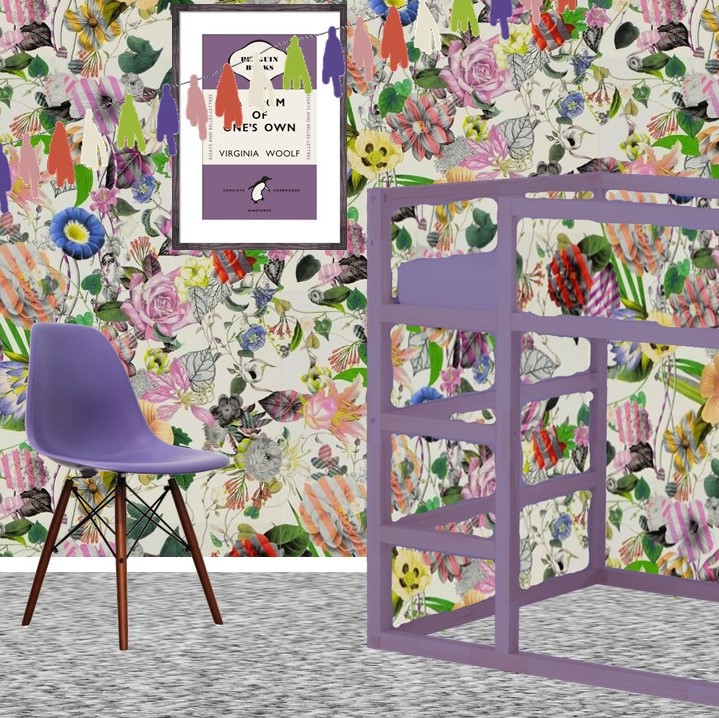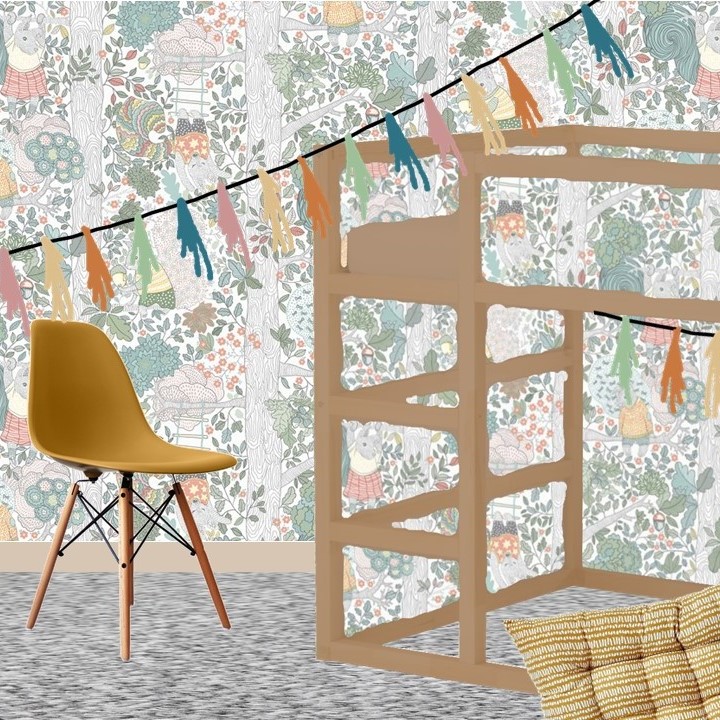 What you need:
KURA frame
your choice of eggshell paint for the frame (I used Dulux Night Jewels 1 which is a true pure black)
a paint brush
fine sandpaper
your choice of paste the wall wallpaper, wallpaper paste and wallpaper paste brush (I used Clarke & Clarke Botanica Floretta in Blush and Charcoal to match the room – you can see a tour of it here)
Step one lay out the bits (you don't need to paint the slats that the mattress sits on so you can keep them to one side). Now what I hadn't realised was that the KURA frame comes with a clear acrylic lacquer on it (most IKEA wood furniture doesn't) so let say the first coat of paint didn't go on too well. So step two is sand off the varnish! Step three is paint the frame with 2 coats of the eggshell paint, sanding with fine paper between the coats and leaving it to dry. Step four work out which panels you can see and want to wallpaper. Cut out your wallpaper to fit the panels and paste it on with wallpaper paste.
And then assemble. Now again I have to add a word of caution: to assemble this bed, you make it upside down and then have to "flip" it over. We were lucky to have the room to do that but if you have a small room you may struggle.
But here's the end result, times two!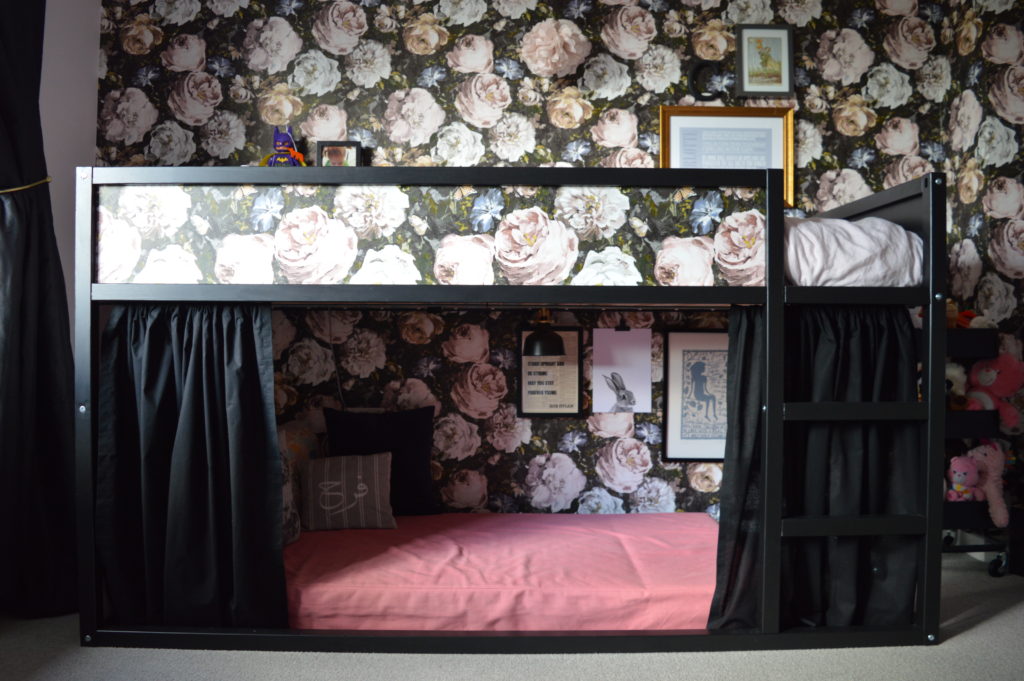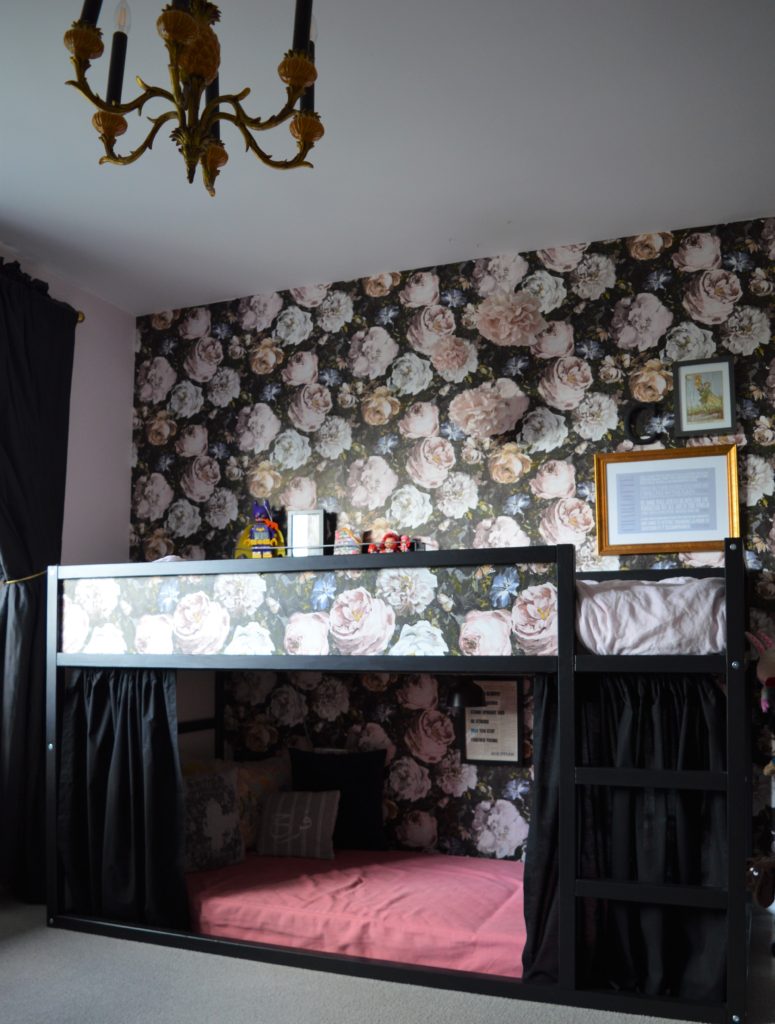 I added the curtains and re-used the covered mattresses we had from their day bed.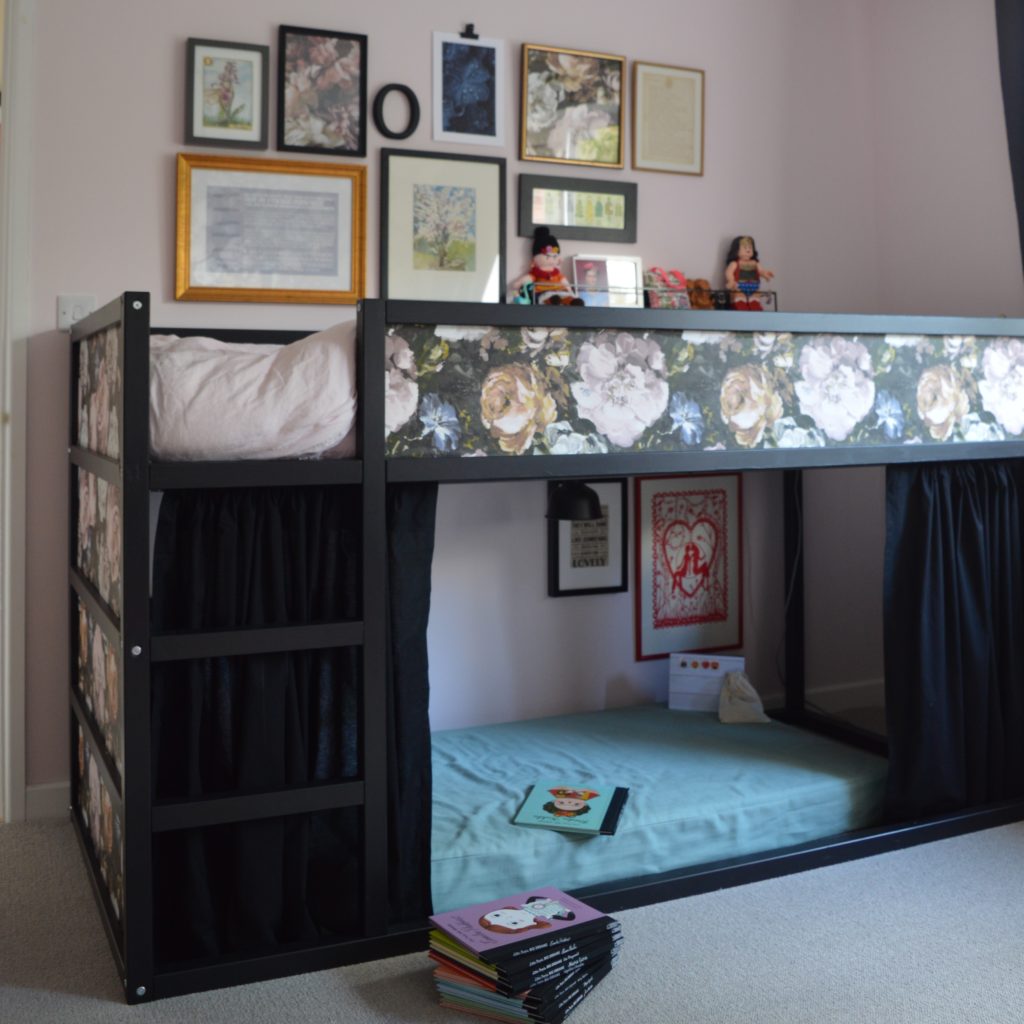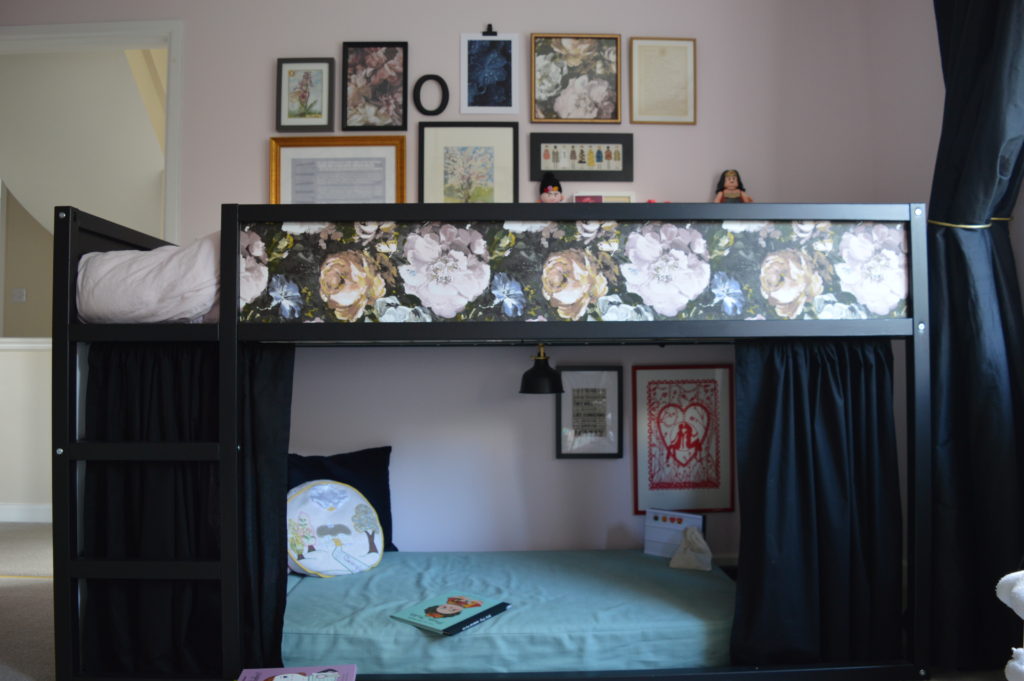 The beds are the same design but I love that they look different against the painted wall and the wallpapered wall. I did a gallery wall for my eldest to make her side feel more grown up.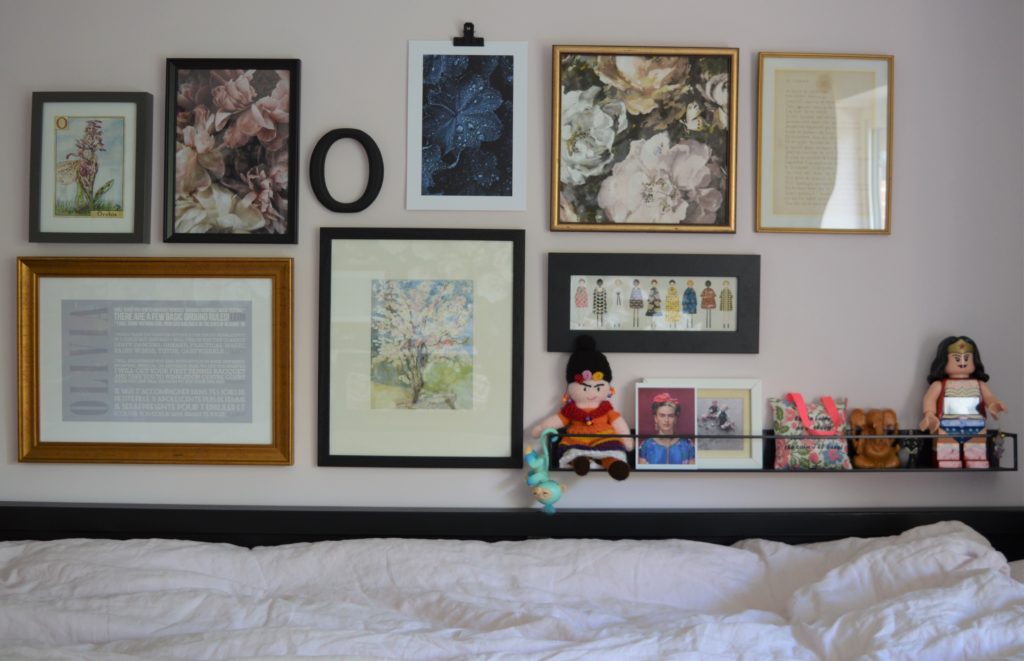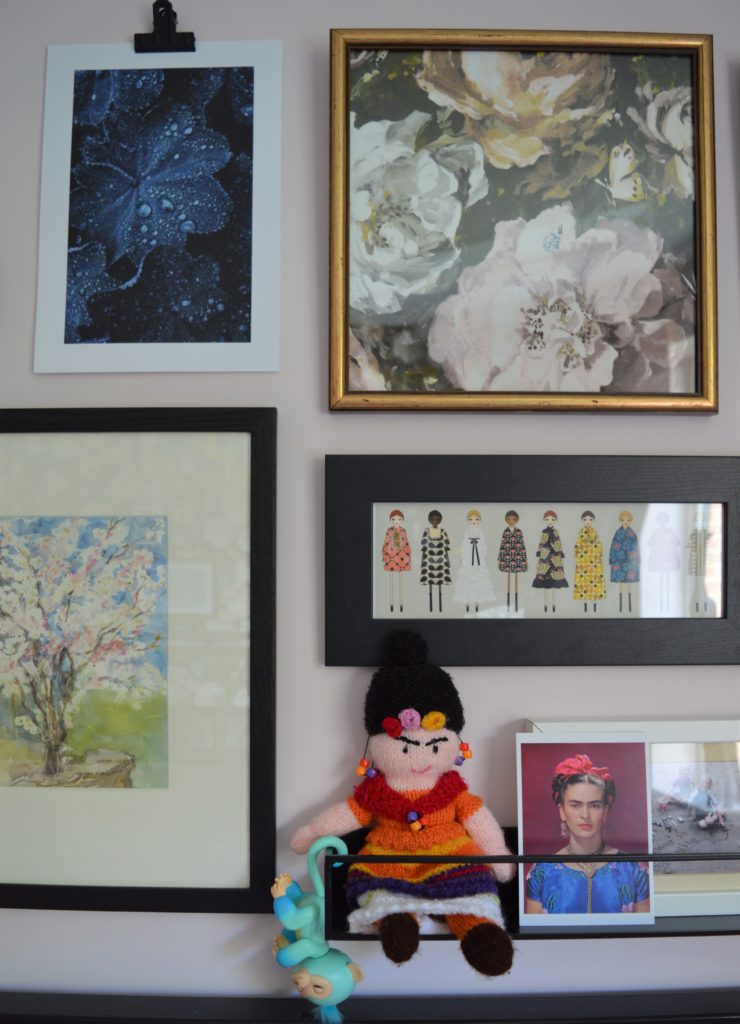 Pin this image to Pinterest to find this post later.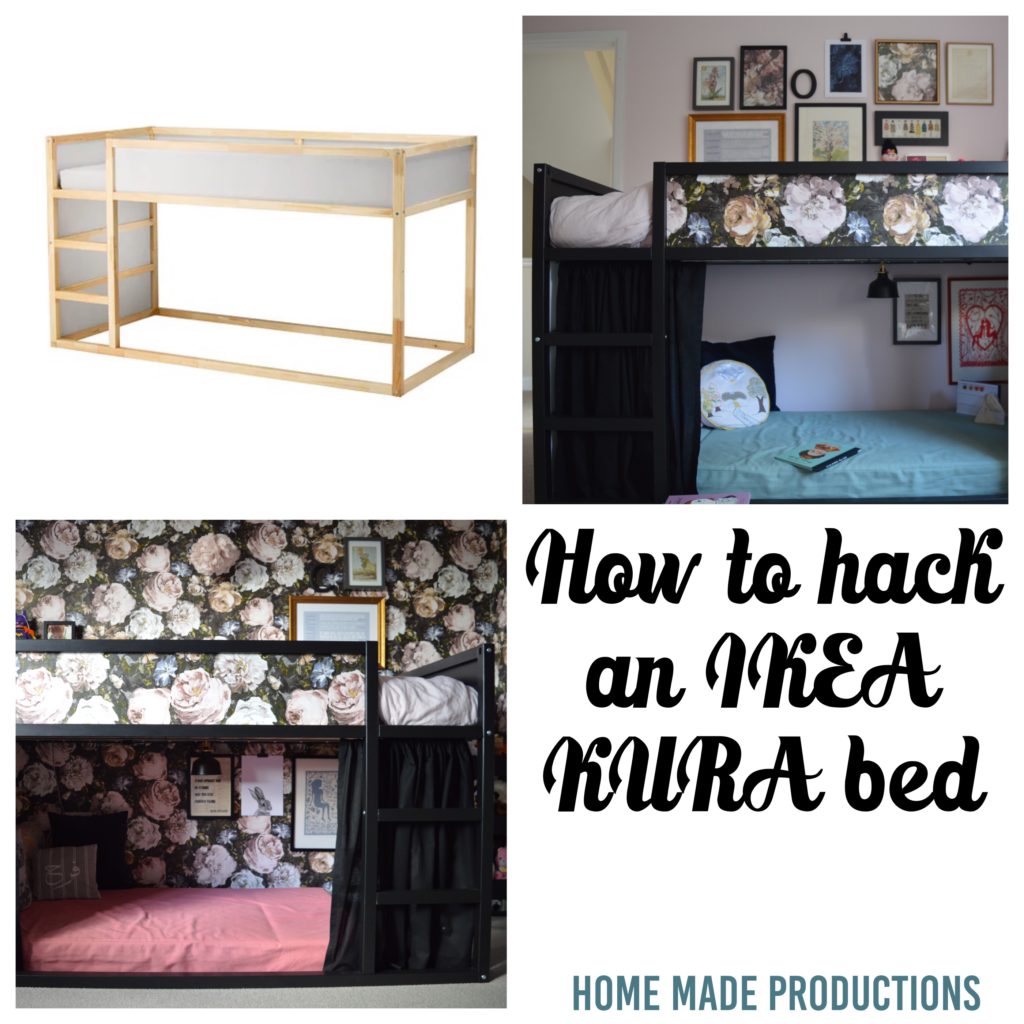 Please comment below if you have any questions and please share your inspired home made productions on social media with the tag #homemadeproductions
Happy making!