I am currently redecorating my girls' shared bedroom with a more grown up floral, pink, black and gold palette. I had a spare black IKEA MARIUS stool but I needed a small table so I decided to hack it into one.
The MARIUS stool is really affordable and super easy to hack into a table. I found this black floral print tray from H&M which was the perfect fit… and in the sale!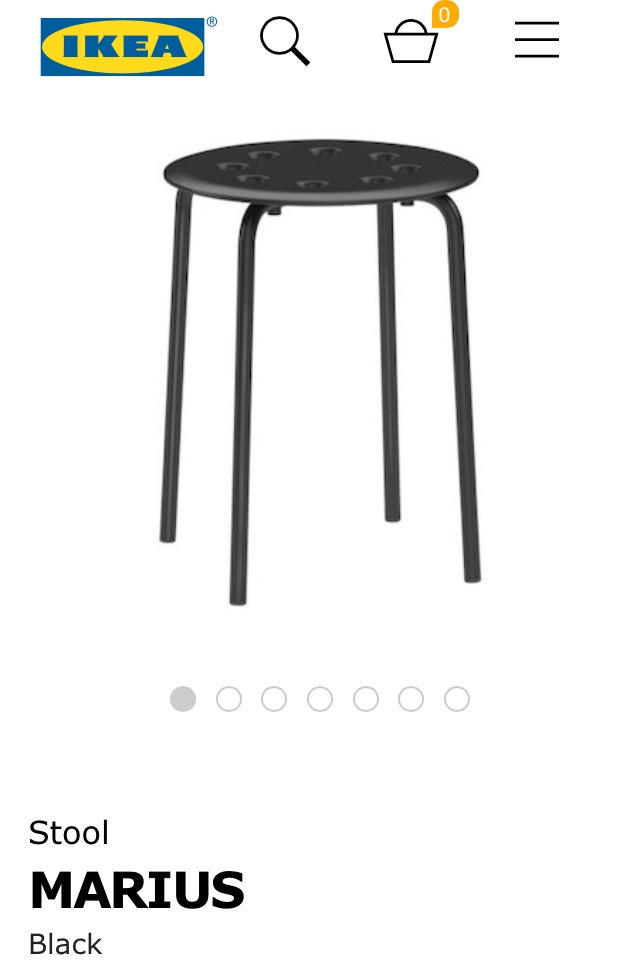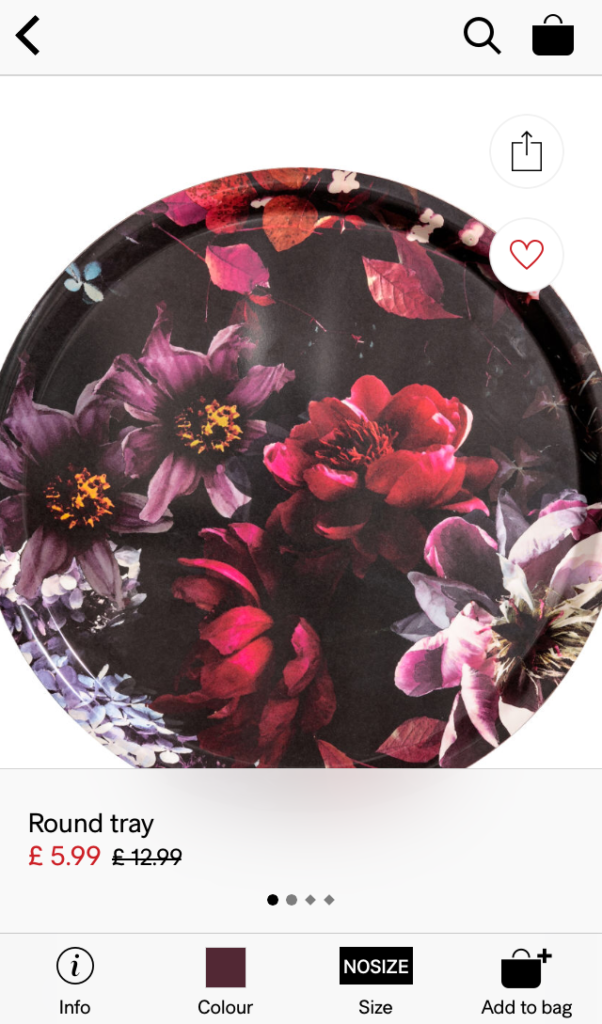 You simple replace the plastic top of the stool with the tray and fix together with screws. Here's the end result. The perfect side table for their day bed where we read bedtime stories. They love the 'Little People, BIG DREAMS' series and so do I.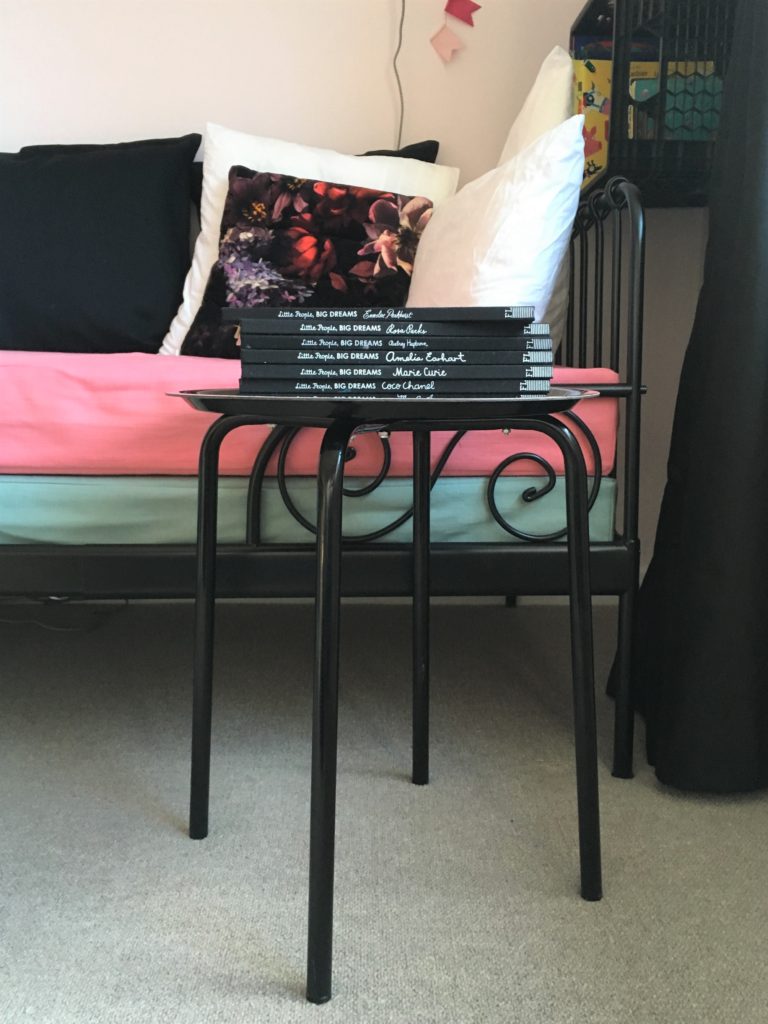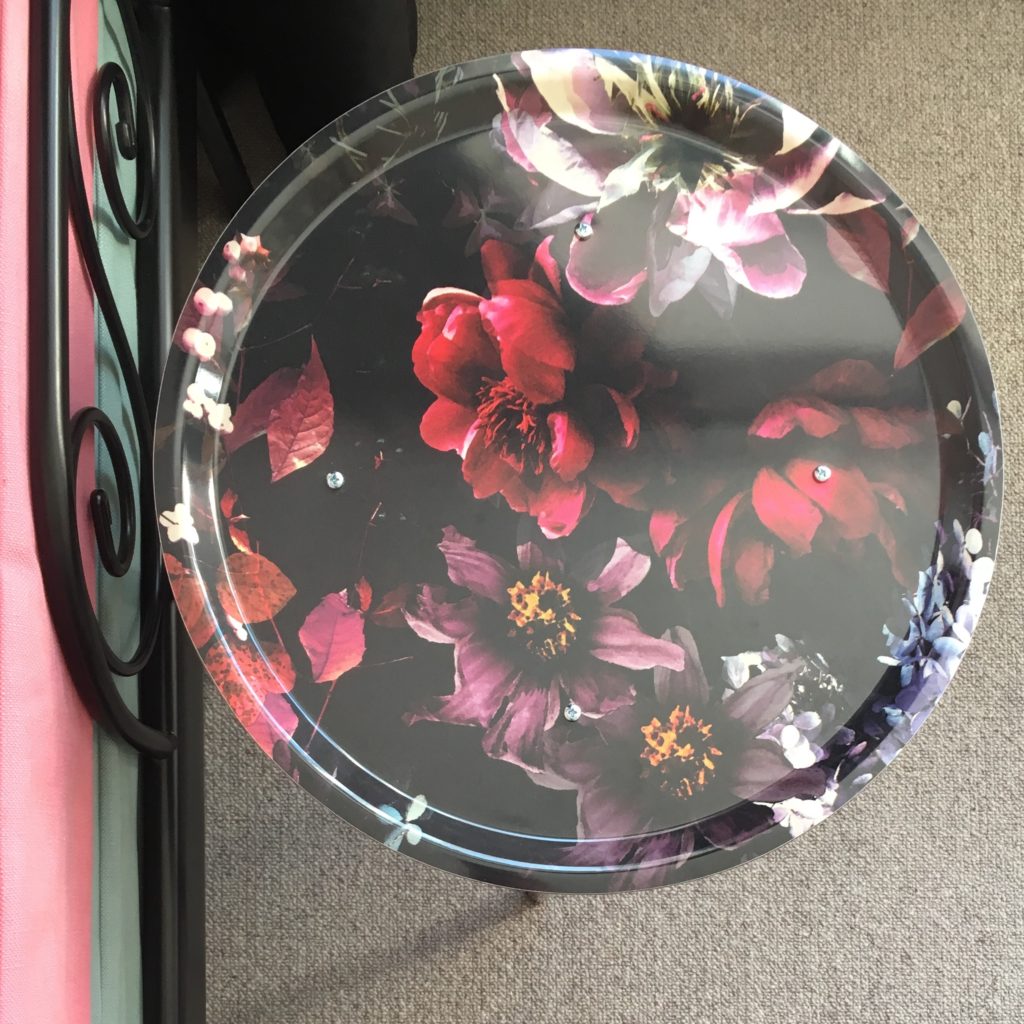 I couldn't resist the matching black floral cushions as they were also in the sale.
This isn't my first MARIUS table hack. Here are some old ones.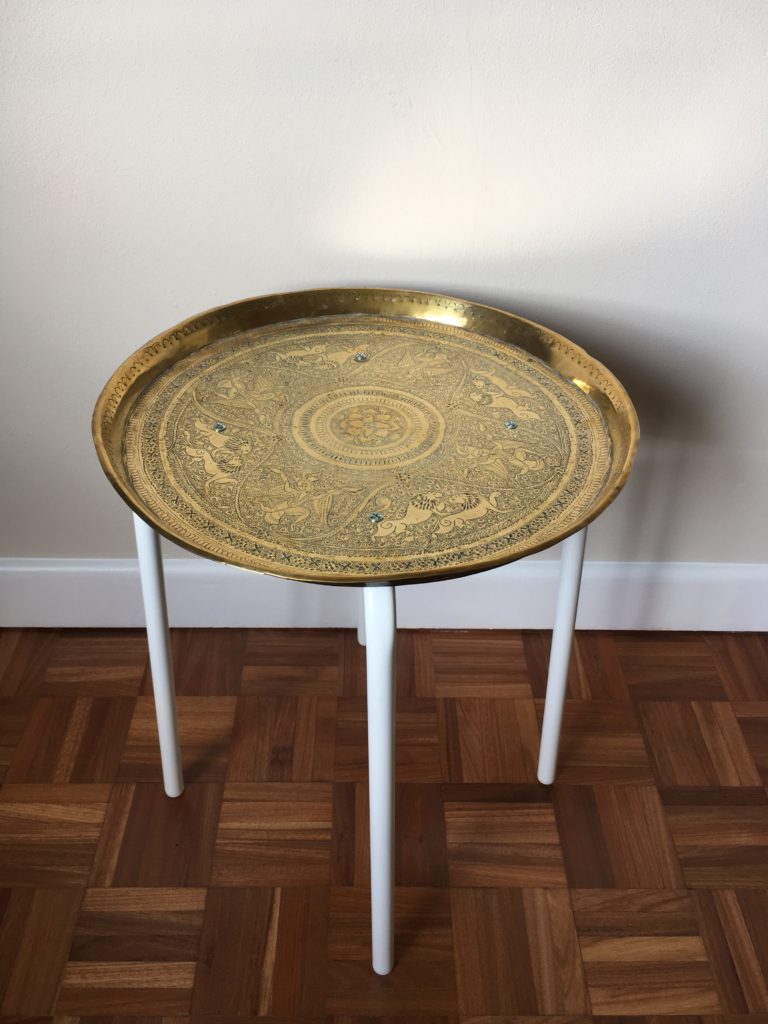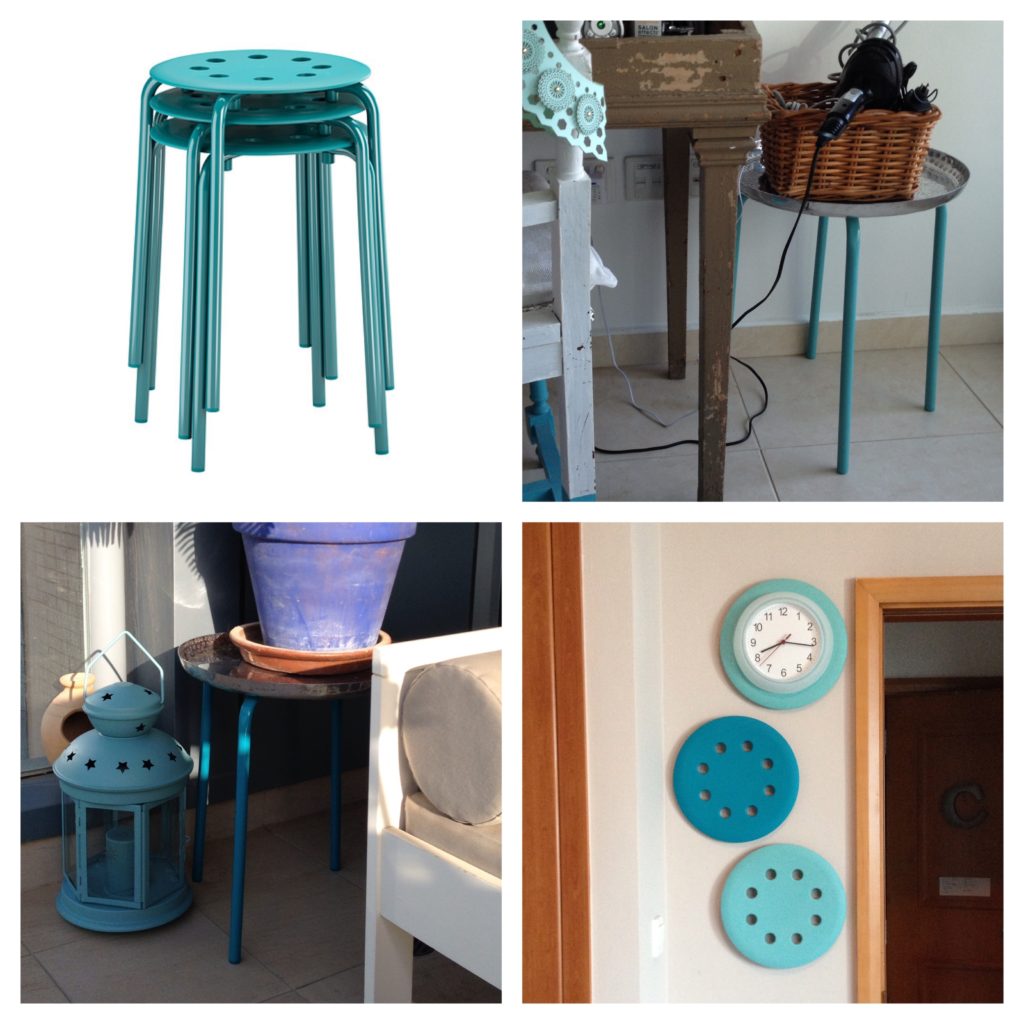 And here I simply placed a bowl on top as it was the perfect fit (check out the details here).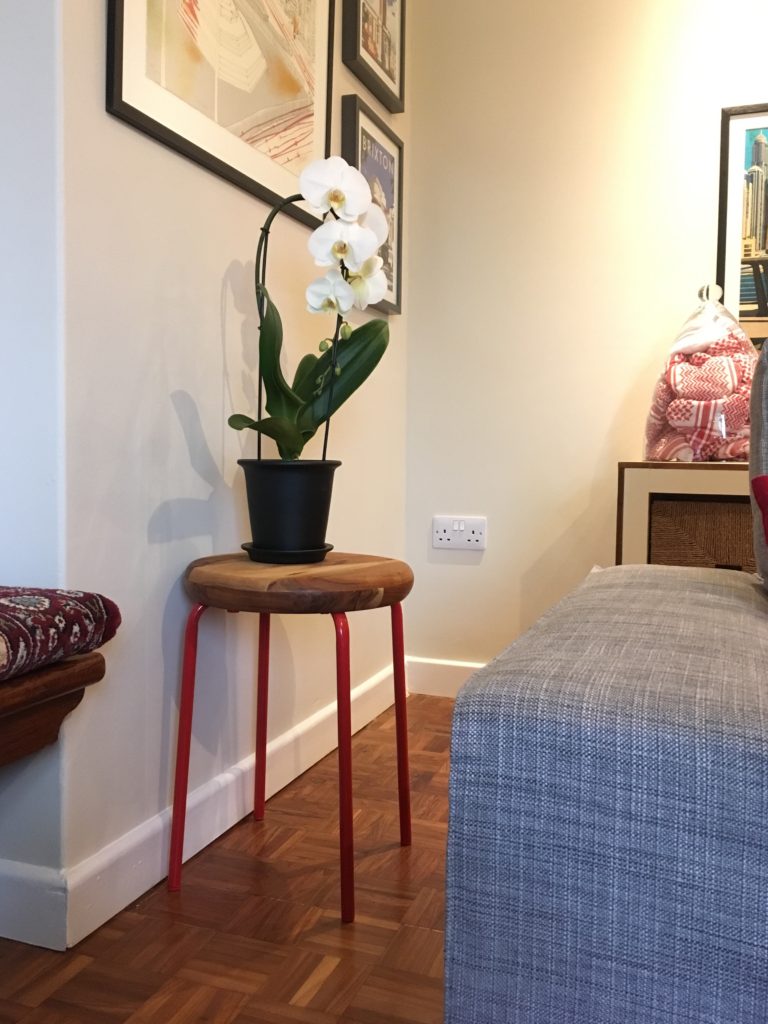 The MARIUS stools are a great base for a table hack so happy making!