As part of my deck project, I researched outdoor rugs so I thought I would share my favourites with you – and they are all well under £100.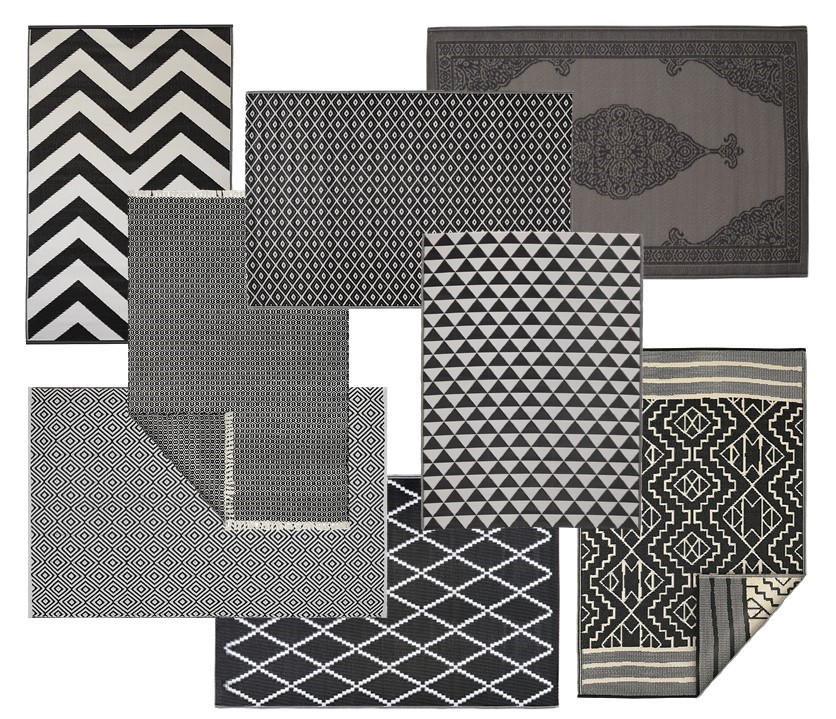 I was looking for a black and white rug and these were my favourite and affordable top 8. Top to bottom: FAB HAB Laguna zigzag – Maisons du monde KAMARI mini diamond – Maisons du monde IBIZA classic – FAB HAB Lancut tassel – IKEA SOMMAR 2018 – FAB HAB Veria reversible diamond (please note that this one is recycled cotton) – Maisons du monde LOSIA Geometric – FAB HAB Kilimanjaro reversible
FAB HAB believe in fair trade and responsibility for the environment. The outdoor rugs shown here are eco-friendly made from P.E.T – a polyester fiber made plastic soda bottles – and they are goodweave certified which means that they made by adult hands, never those of children.
I also came across these gorgeous BLOOMA neutral rugs from B&Q which at £15, are too good not to share.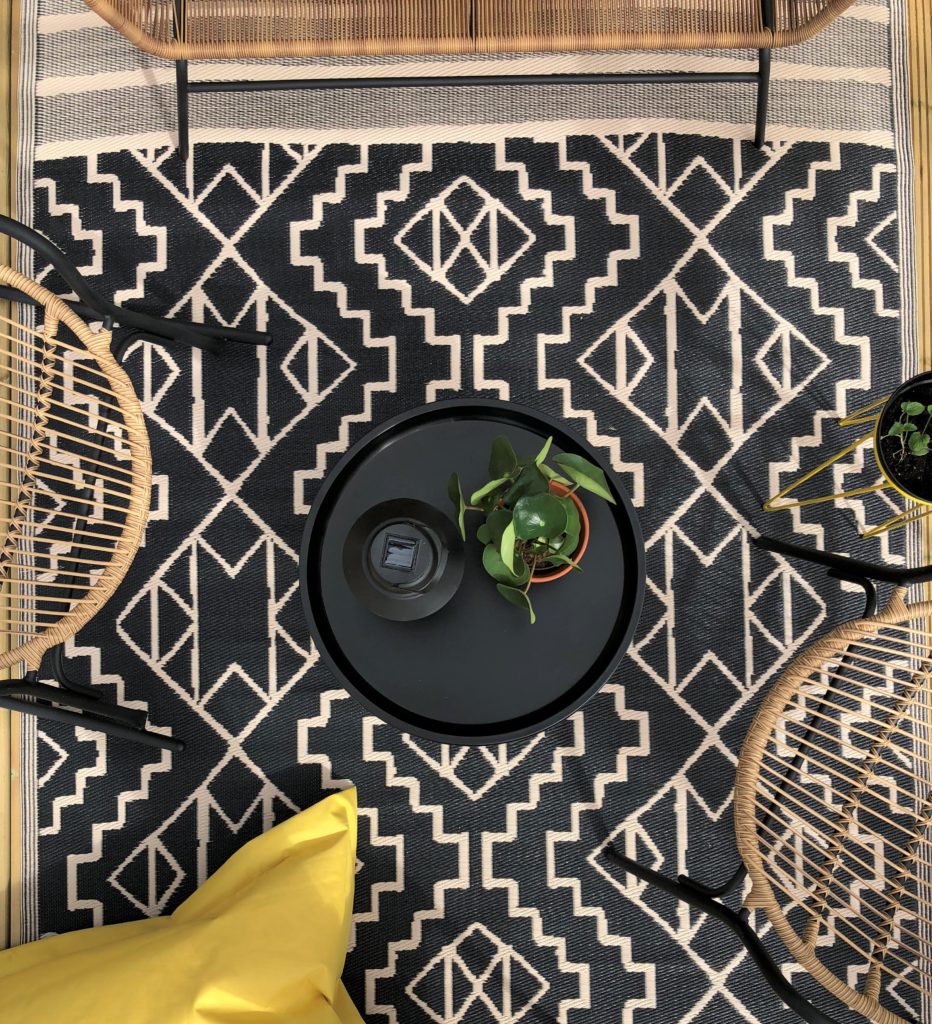 As you can see I went with the FAB HAB Kilimanjaro reversible. You can see the finished deck project here.
Happy making!