So most people buy tagine pots or rugs when they go to Morocco (if you're not flying Easyjet with a weight limit on your baggage of course). I did buy some beautiful classic souvenirs but my favourite items were these Ambre farine du luxe (luxury flour) bags. I spotted some at the back of a food stand in the souk in Marrakesh (full of flour) and I became obsessed. I then spotted that builders re-use the empty bags to fill with rubble on building sites. A conversation with a French builder later, I was directed to a builders' merchant, taken into a back room where these bags (and similar) were piled floor to ceiling. The owner kindly let me pick out 3 yellow ones in good condition and charged me twice the going rate (the French builder warned me this would happen). But at 2MAD a piece (which is 15p) I wasn't going to argue and I literally skipped out with them under my arm. Here they are hung up in our hotel room shower after a quick rinse.
Why did I want them? Well they have a lovely design, they have Arabic on them which I love, they are yellow (which matches my deck design palette) and they are weaved plastic so they are perfect to be turned into outdoor cushion covers. I shortened them a bit to the size of some old pillows I had. I sewed them on my sewing machine (it did blunt the needle which I was expecting and just changed it after).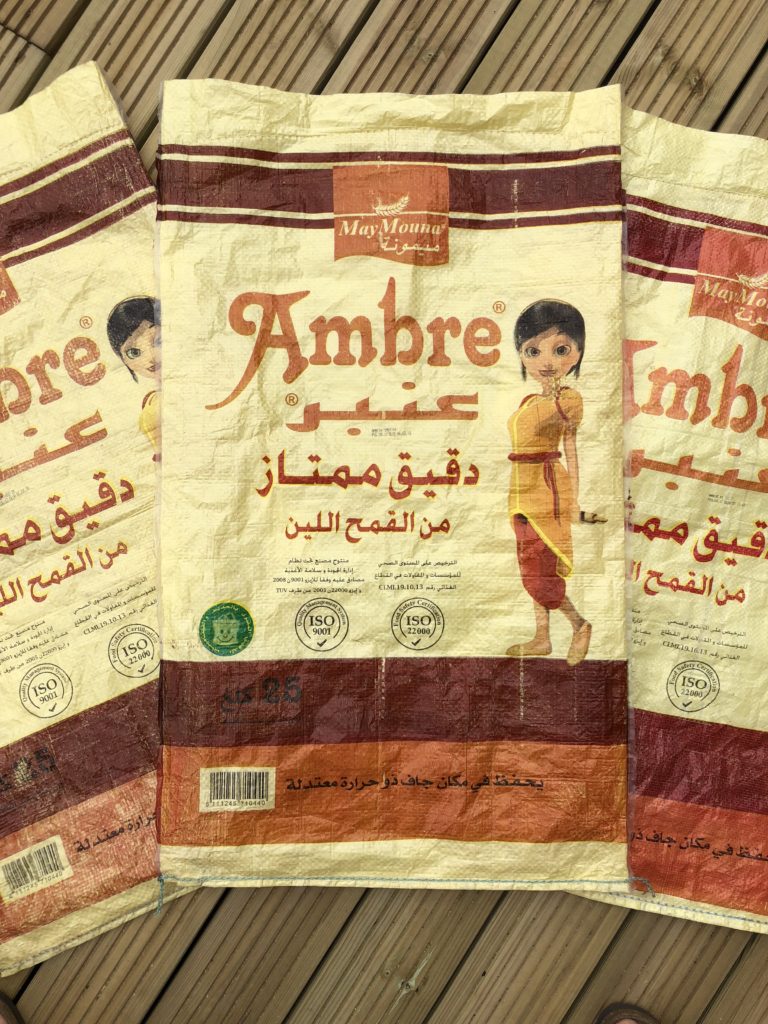 Et voilà!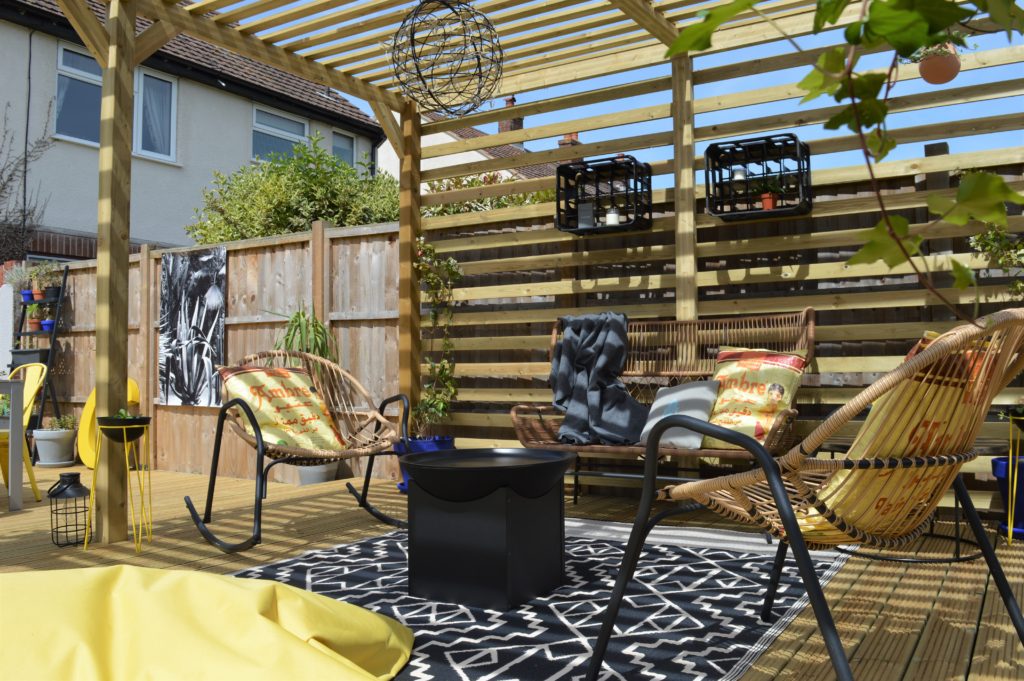 The perfect pop of yellow on our new deck.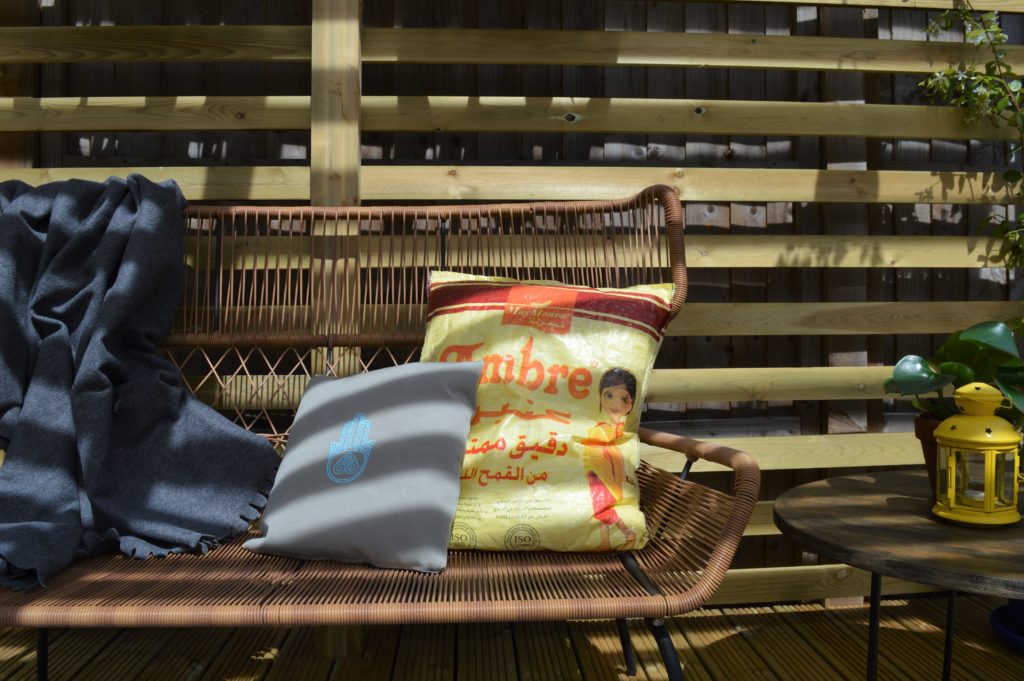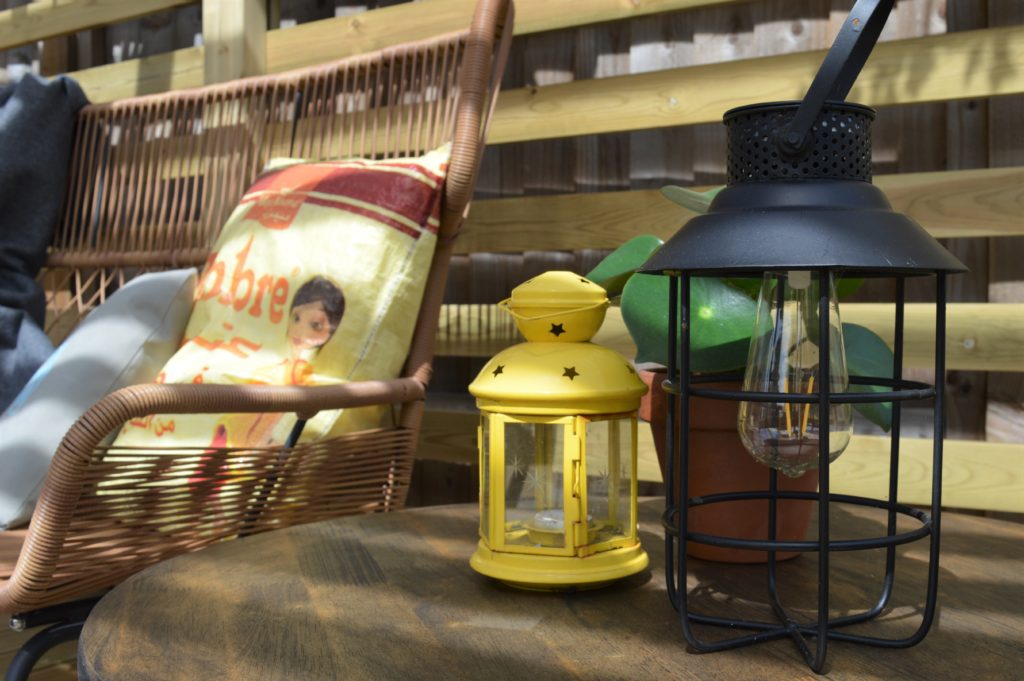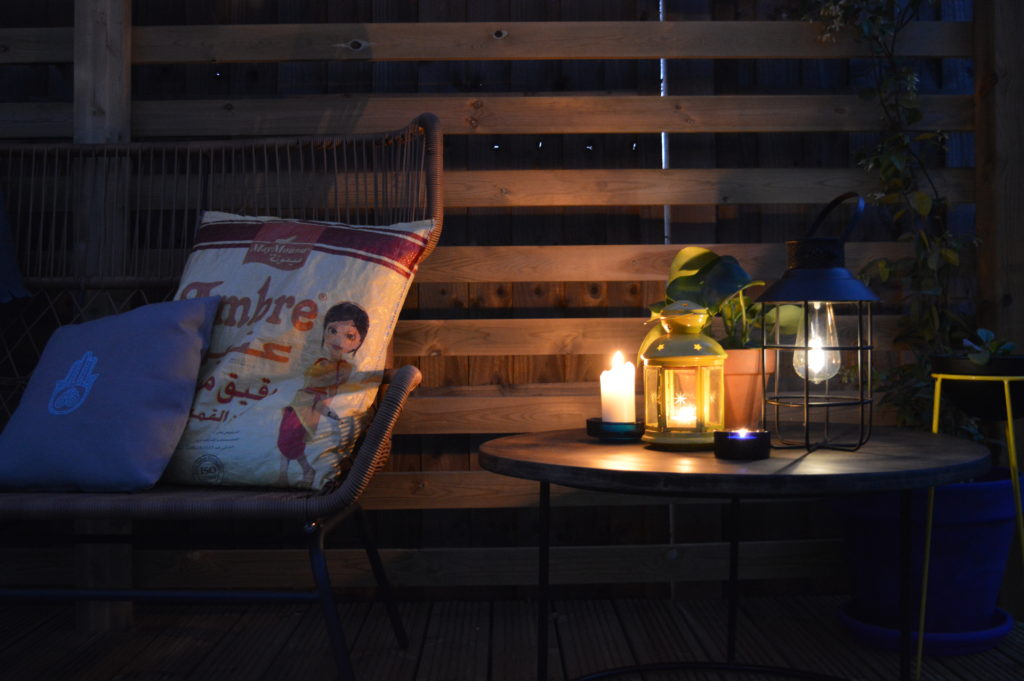 Happy making!