Nearly 2 years ago I decorated No28 – a 15 year old 3 bedroom town house in the old brewery area of Abingdon (you can see the post I did then here). Decorating a house for rental is quite a different project – a bit like styling a show home you have to keep it quite simple and neutral – but of course in true HMP style, I do it on a tight budget re-using lots of items and putting in lots of elbow grease. It has since had 2 sets of happy tenants but like any home, it needed a bit of TLC before the next people called it home. So I had a week to clear it, refresh the paint, re-carpet, clear the garden, deep clean and restyle it. Yup I'm not your average upcycler! Based on the local rental market I also wanted to create an inviting outdoor space and turn the kids room (with a bunk bed) into a single room suitable for a kid or grown up. Here is it ready to be called home again! Make sure you keep reading to the end as I have a discount code for you from wallpaperdirect for the Scion wallpaper (and other brands) featured here.
The entrance hall is a dark inviting space painted Dulux Night Jewels 3. The new carpet which is super hard wearing – essential in a rental property – runs from here to the top of the house. It's a slight beige grey called Broom (I can't think why I picked it ?).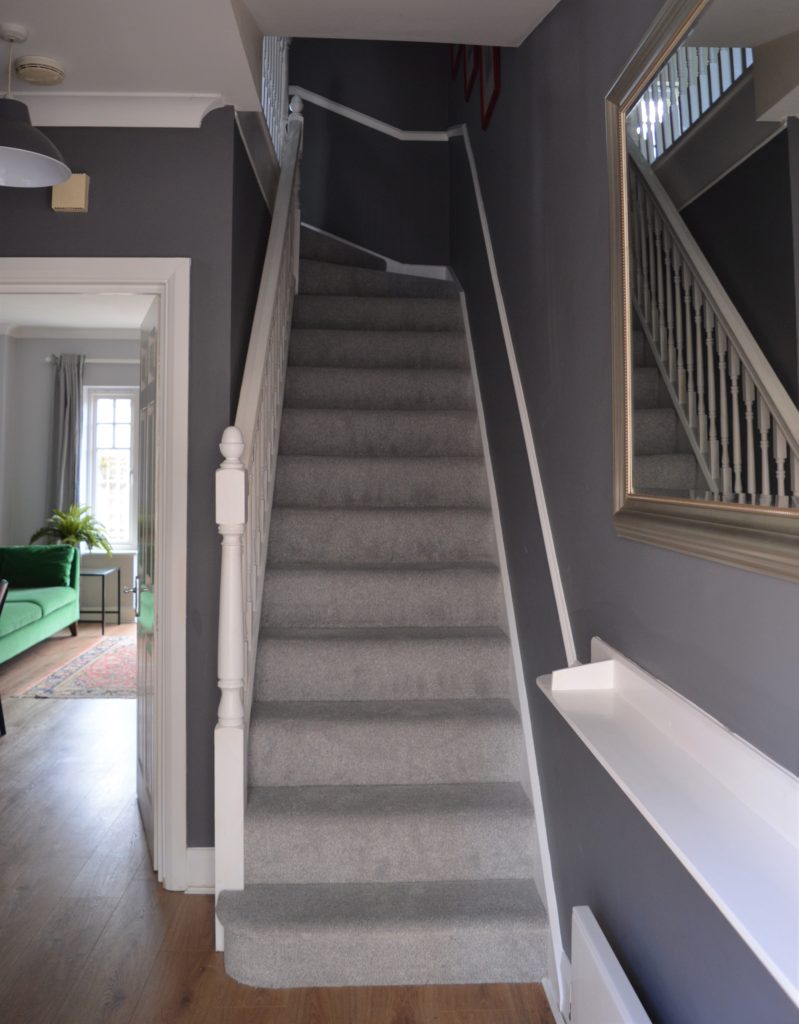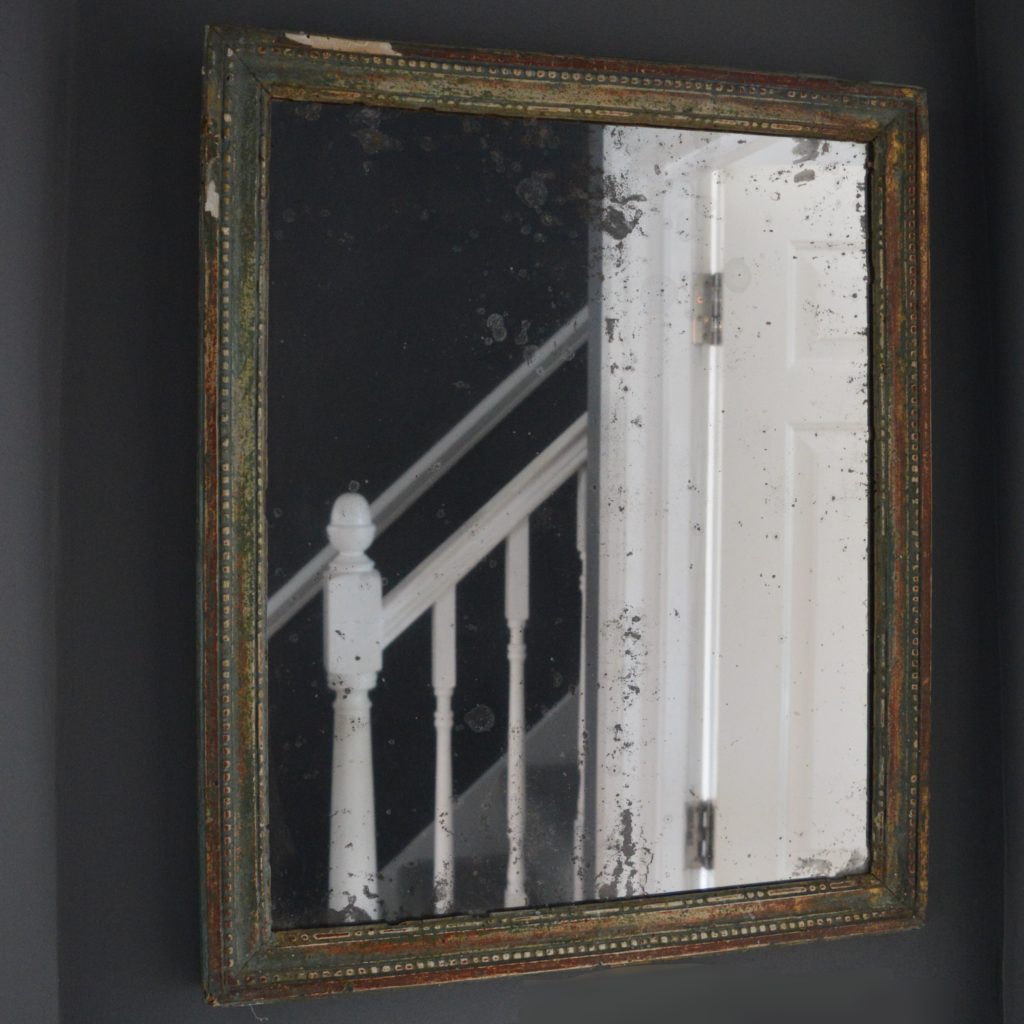 I love the discontinued IKEA STOCKHOLM sofa in green velvet. After a quick hoover it looked new again. The walls are Dulux Night Jewels 5 – my favourite grey.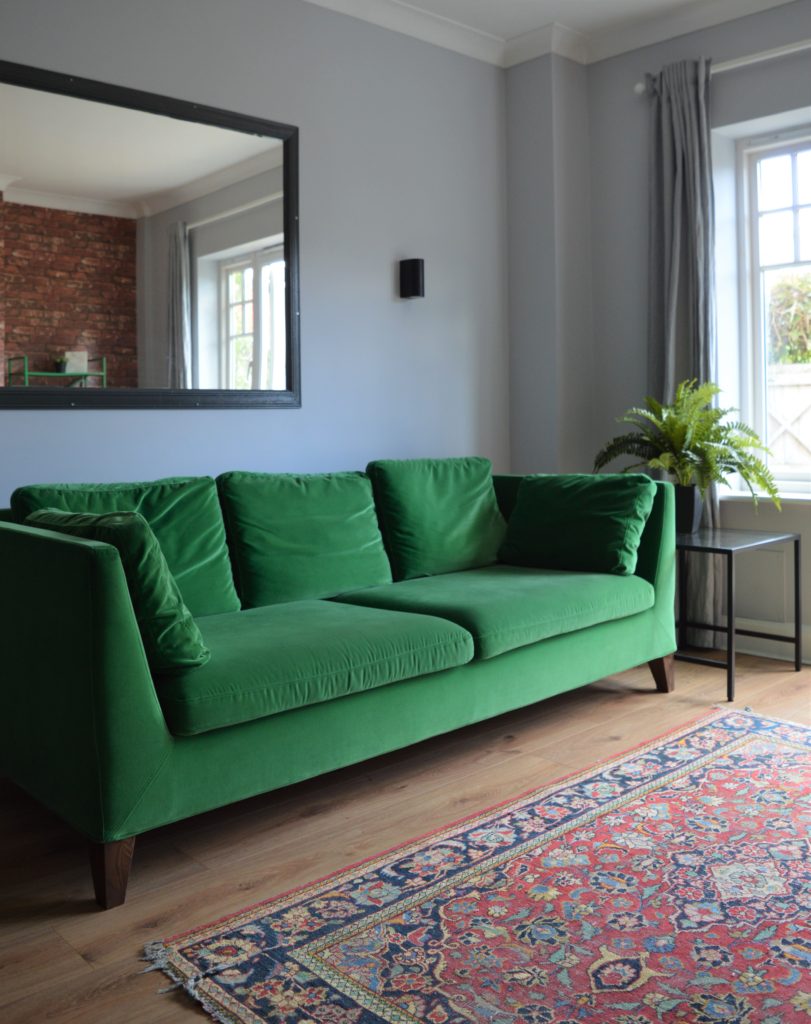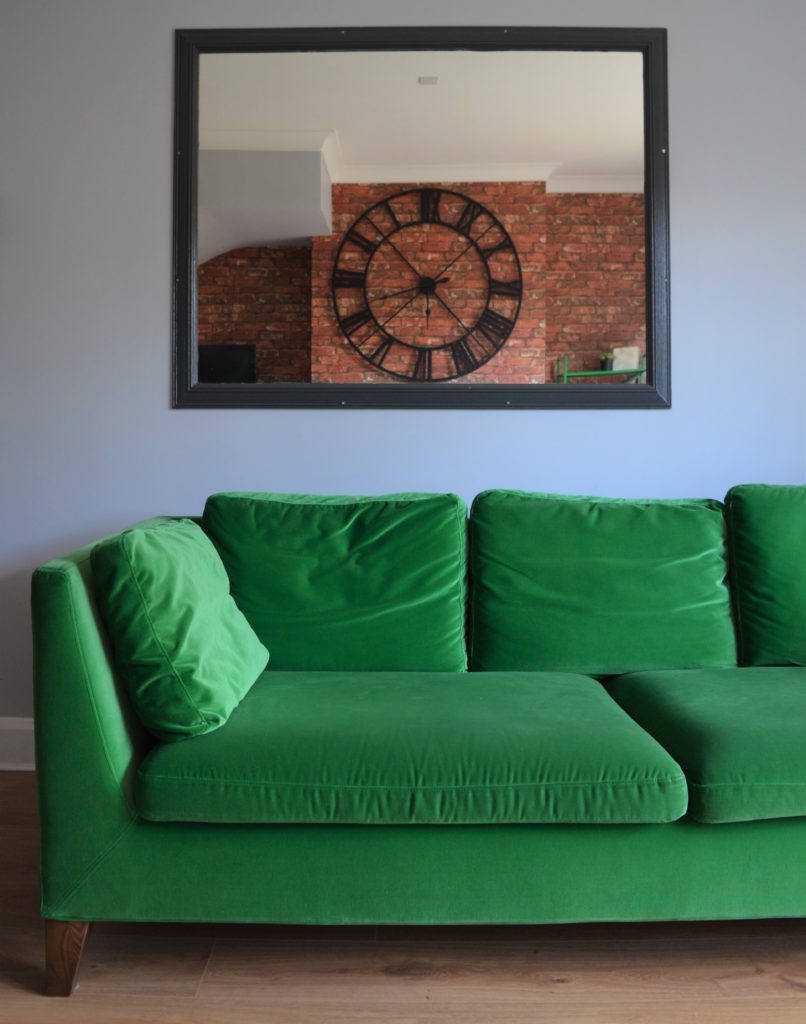 Introducing a fireplace to the room was a key design decision when I decorated the house 2 years ago. I wanted to add focus to the room and bring in some character. The brick wallpaper helps too (it's from wallpaperdirect sadly it's not included in the discount offer at the end of the post but at £9.45 per roll it's super affordable). I found the surround and hearth on eBay and I had a local carpenter install it.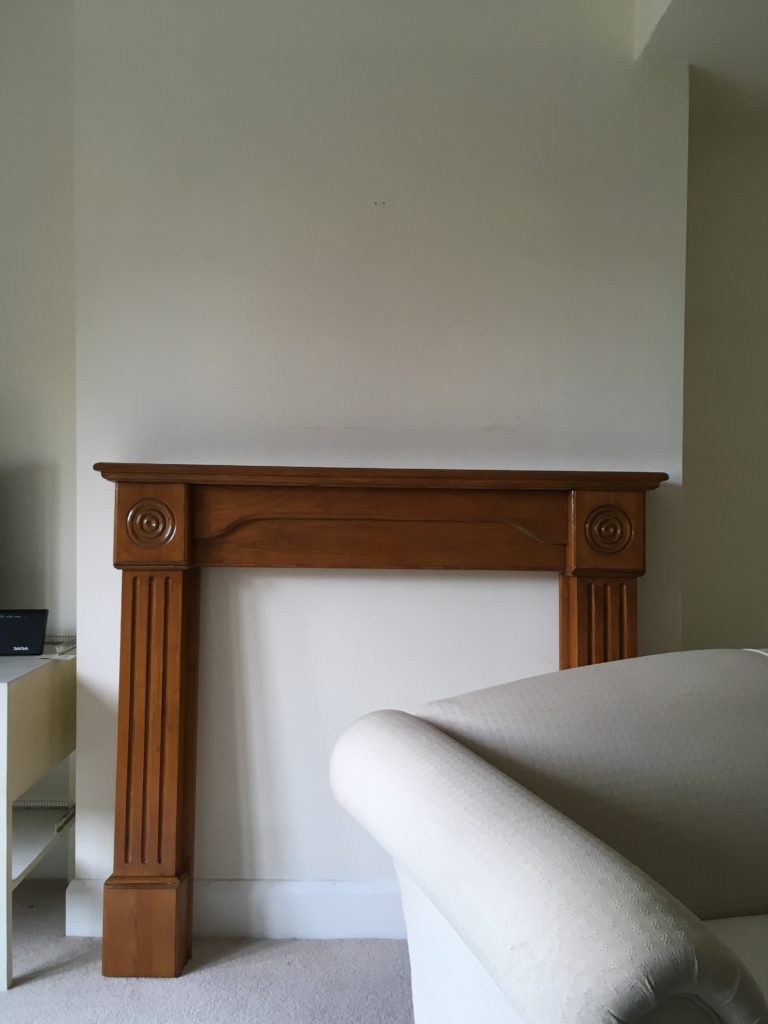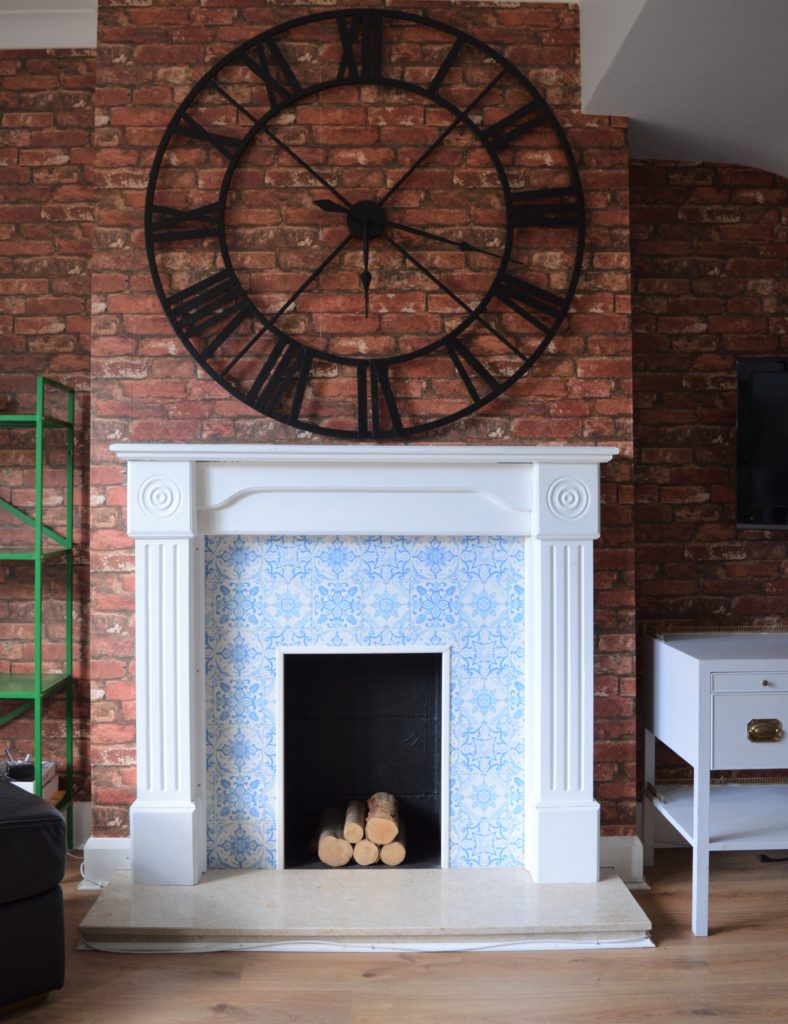 The previous tenants clearly didn't have green fingers and the courtyard garden needed a bit of a clear out and cut back.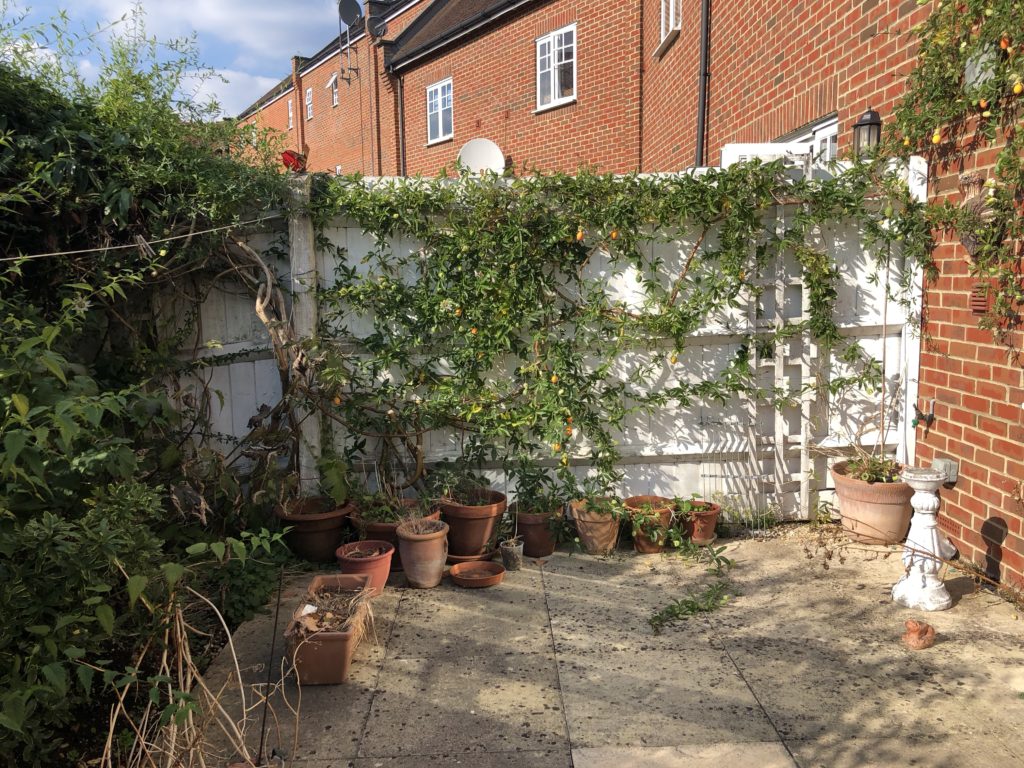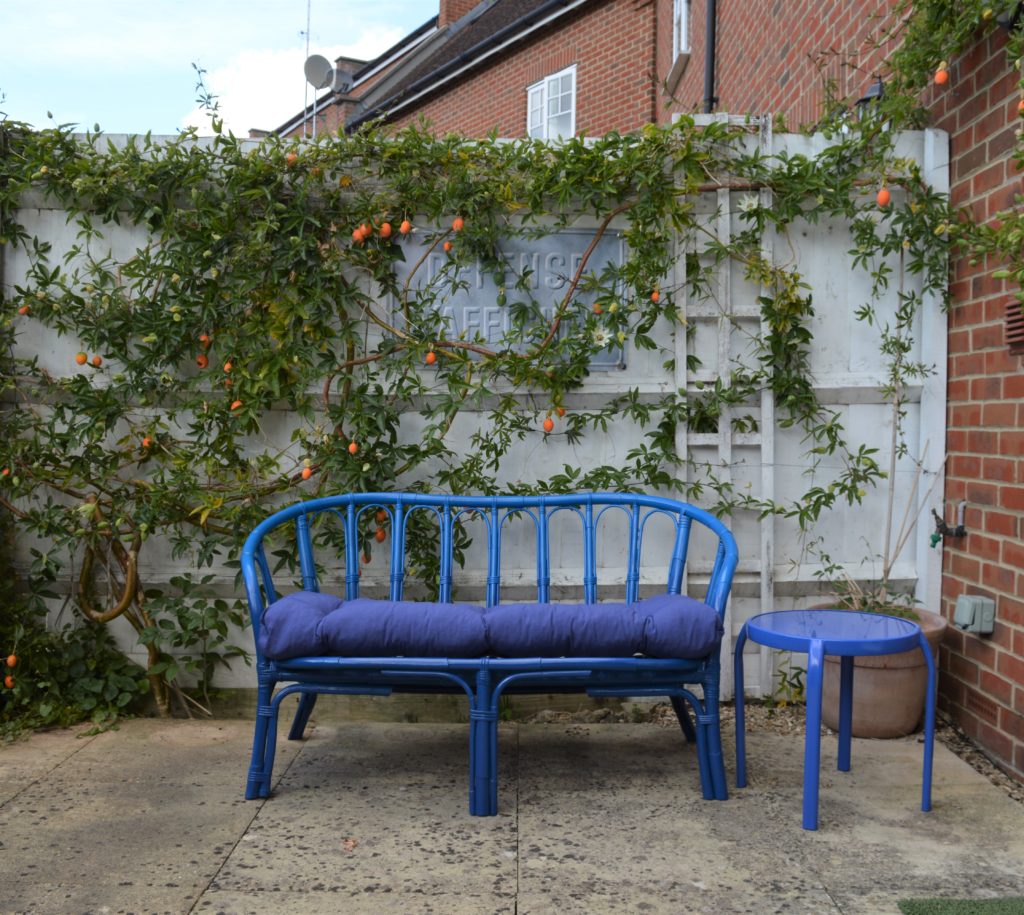 Having an outdoor space in town is such a plus so this time, I was keen to create an inviting outdoor space to show off this asset. In true HMP style, I did this on a budget, upcycling a bench destined for the tip (you can read more about it here).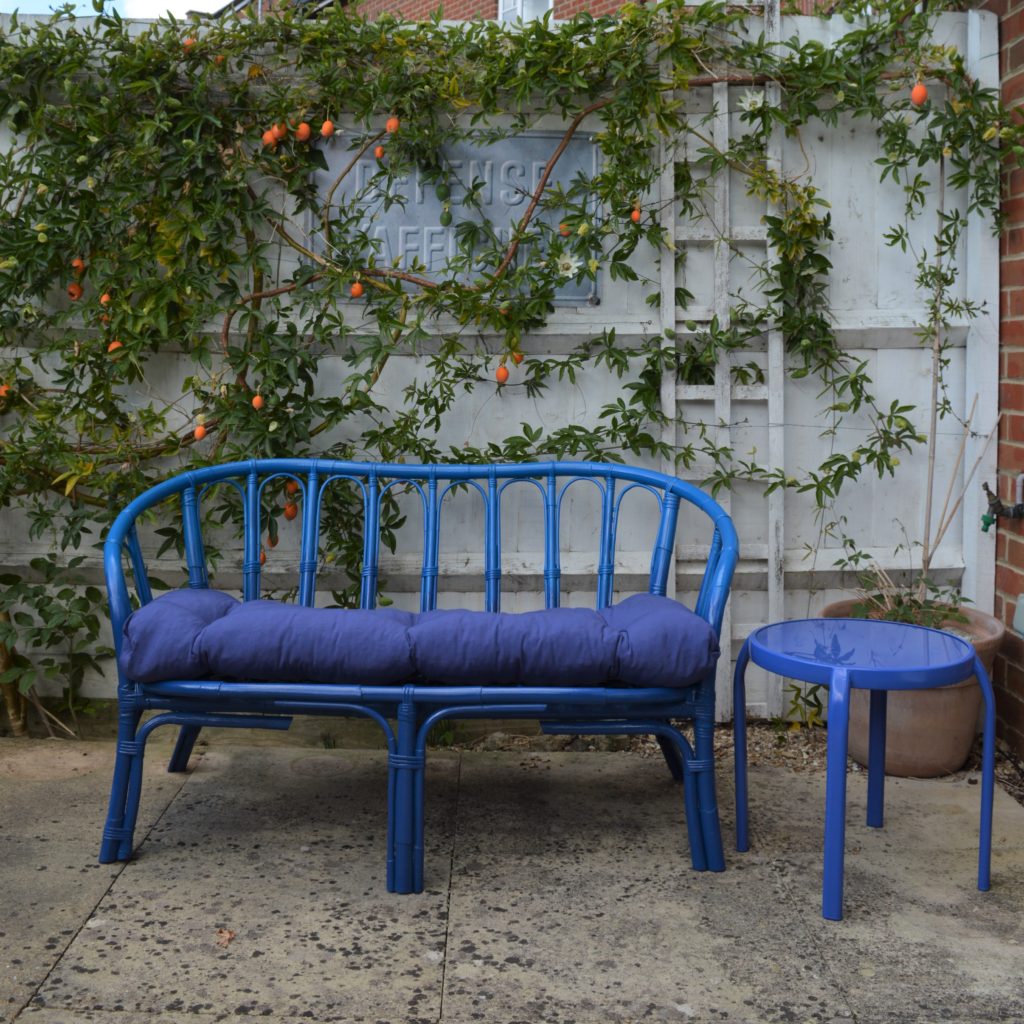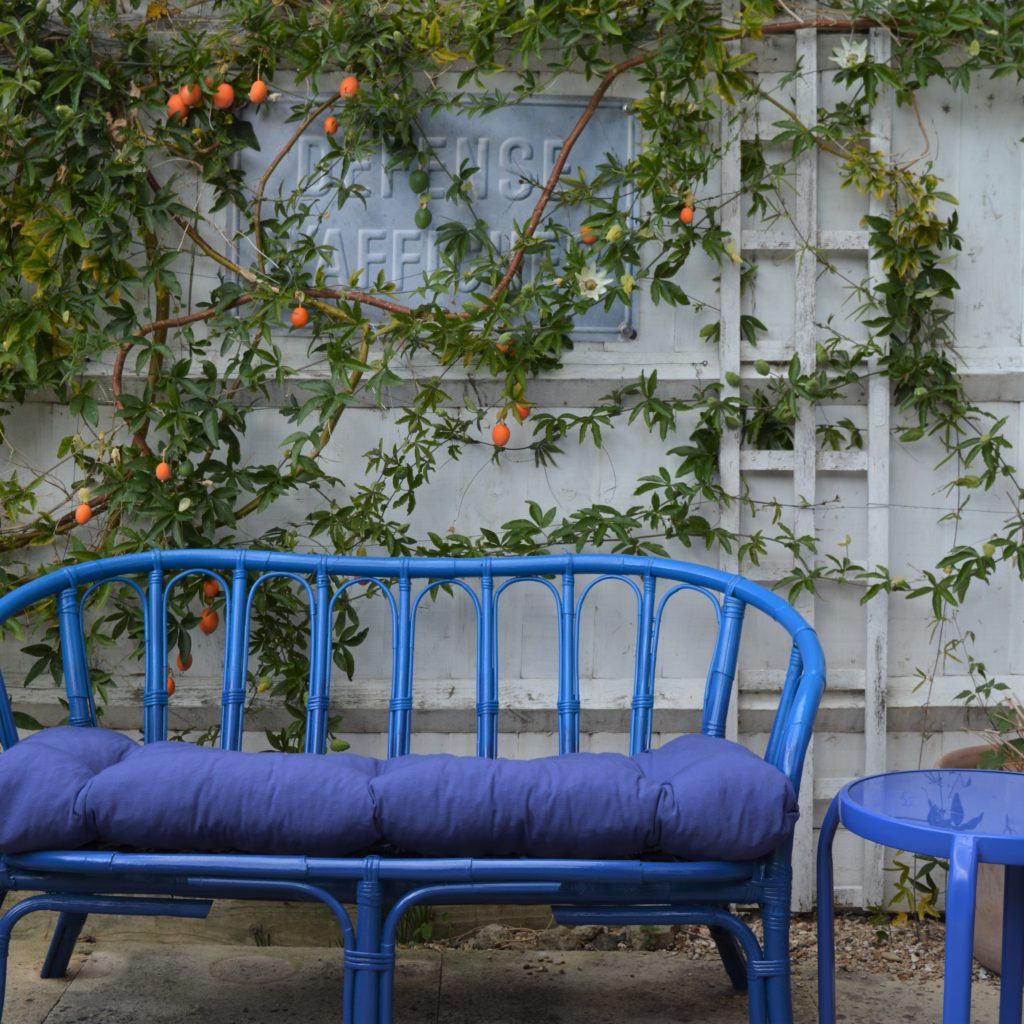 I created the outdoor vinyl poster.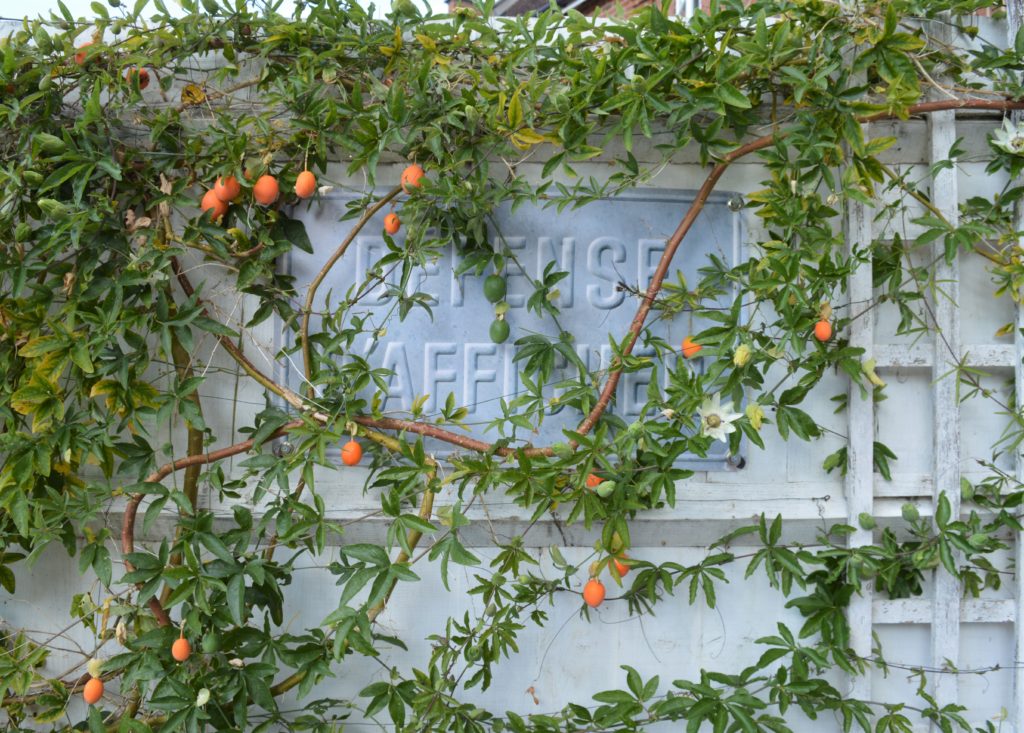 The shed had seen better days but again with some patch repairs and some wood care, it's ready to stand for a few more years.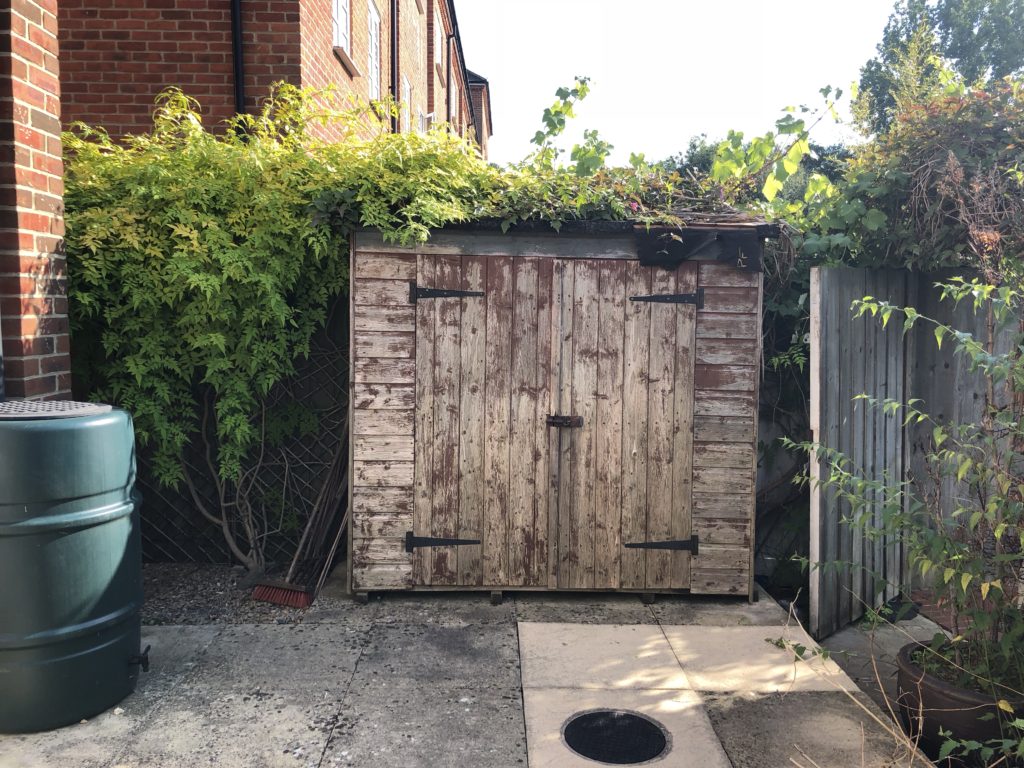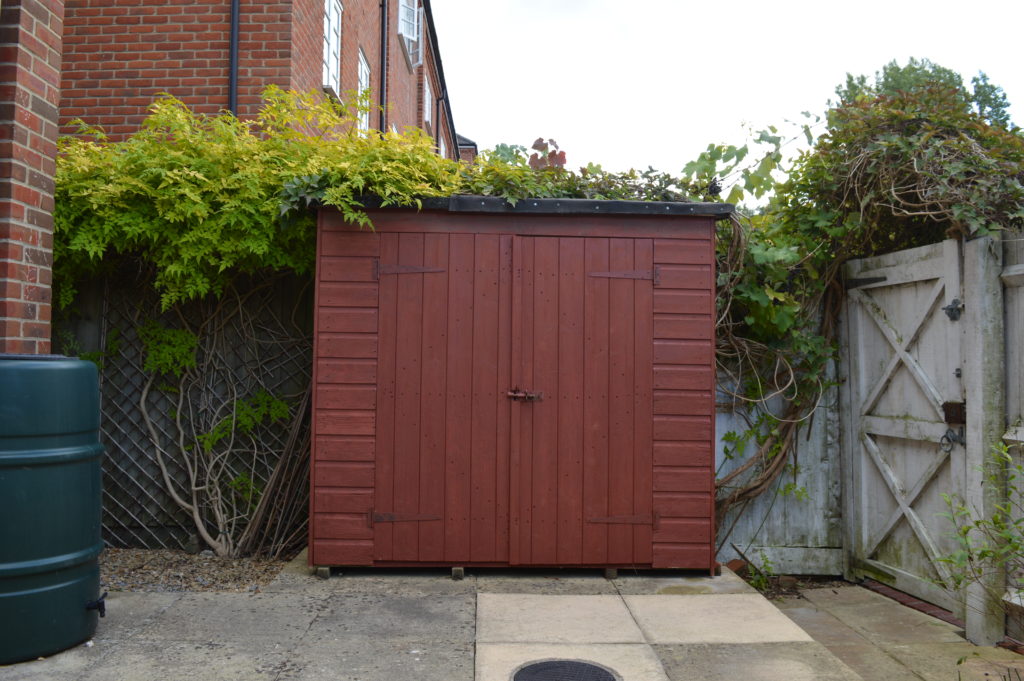 Back inside the dark grey Dulux Night Jewels 3 continues up through the heart of the house.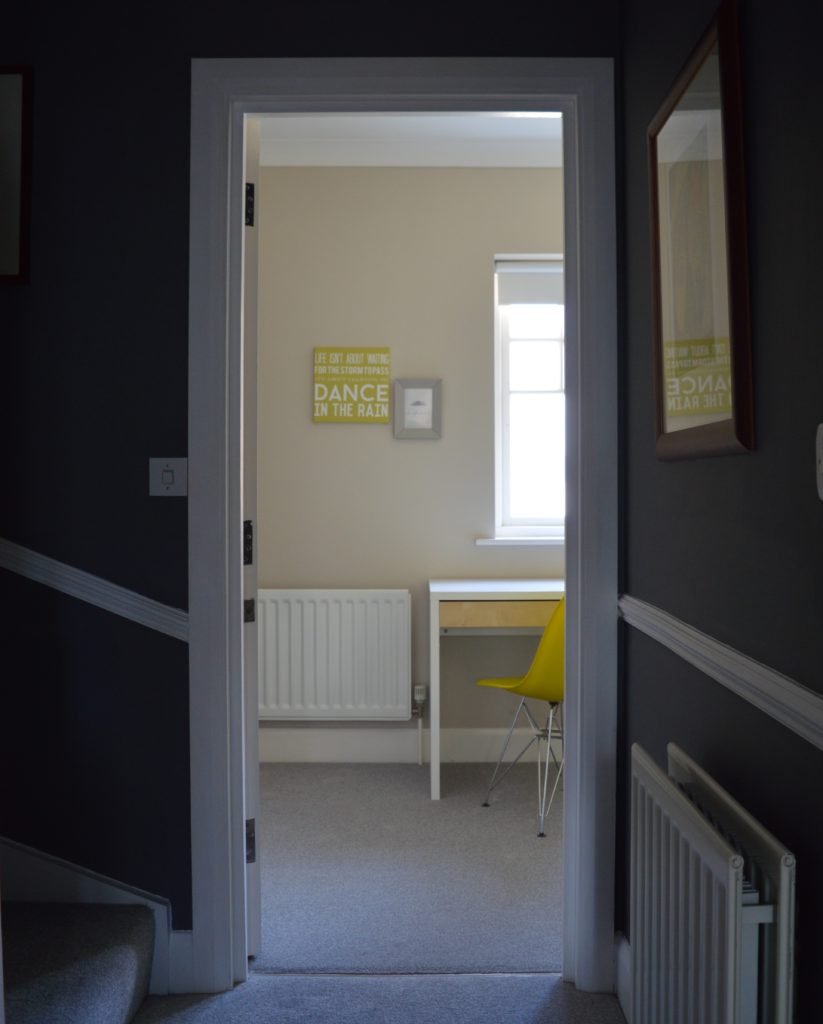 I love this Scion Sula Wallpaper (in Juniper & Kiwi). This room was a kids room (with a bunk bed) but for flexibility, I redesigned it slightly to be suitable for a kid or grown up. I sold the bunk bed and bought the divan base on Facebook marketplace.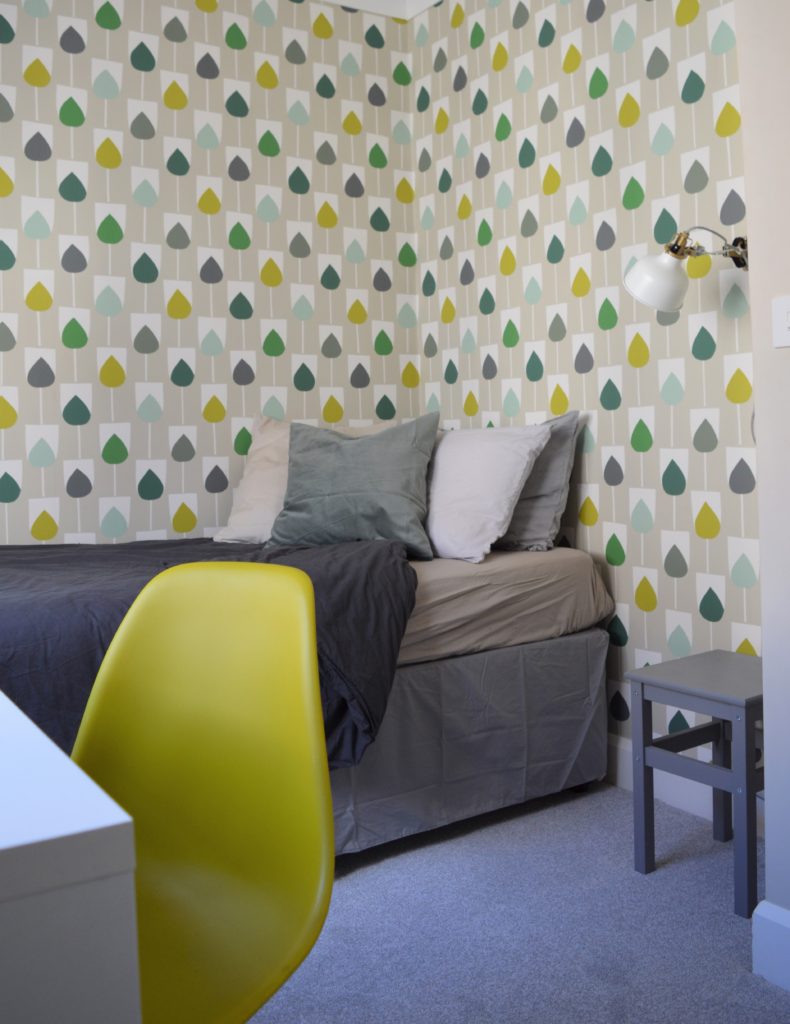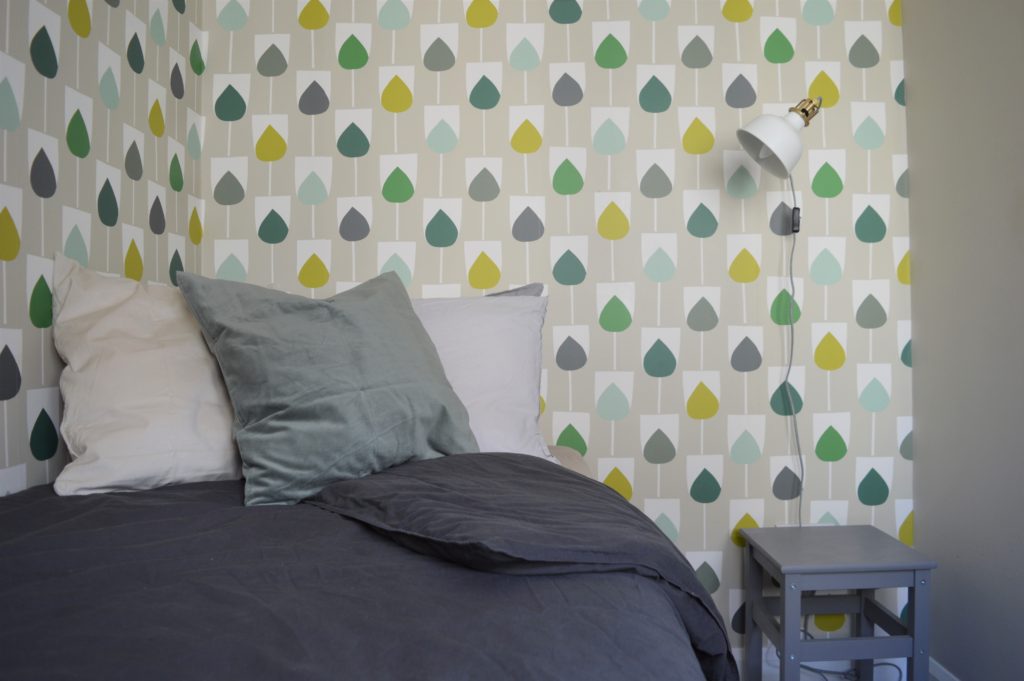 The double bedroom has a feature wall of the Scion Sula Wallpaper but in Indigo & Sapphire.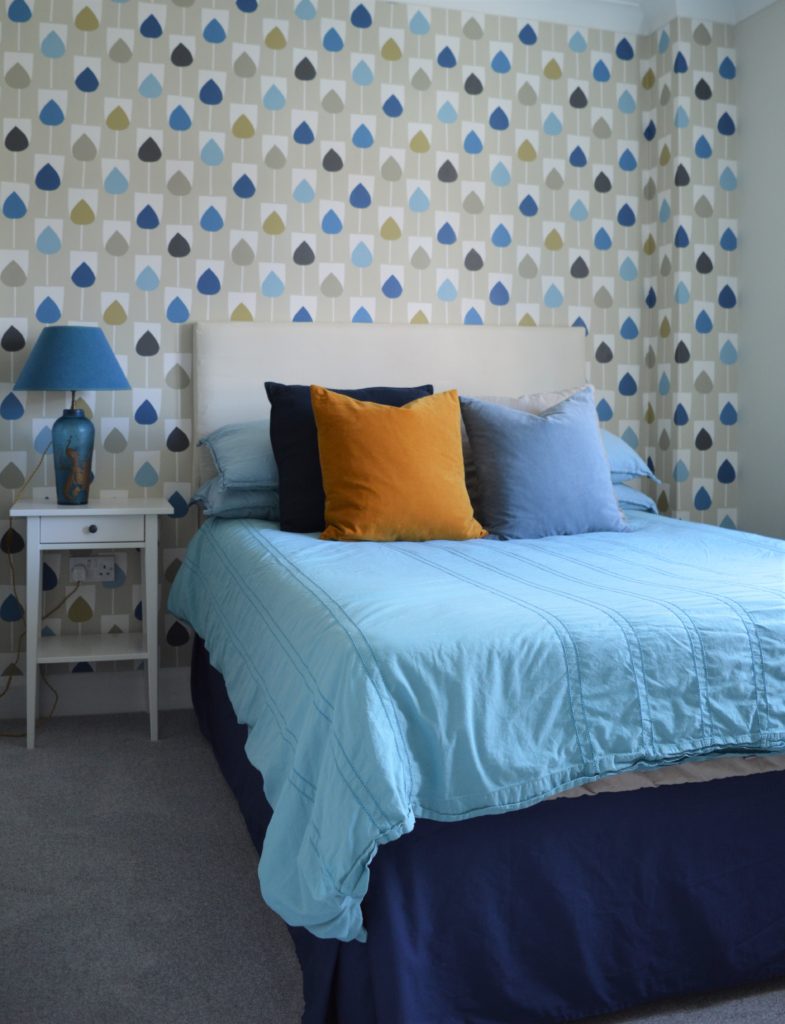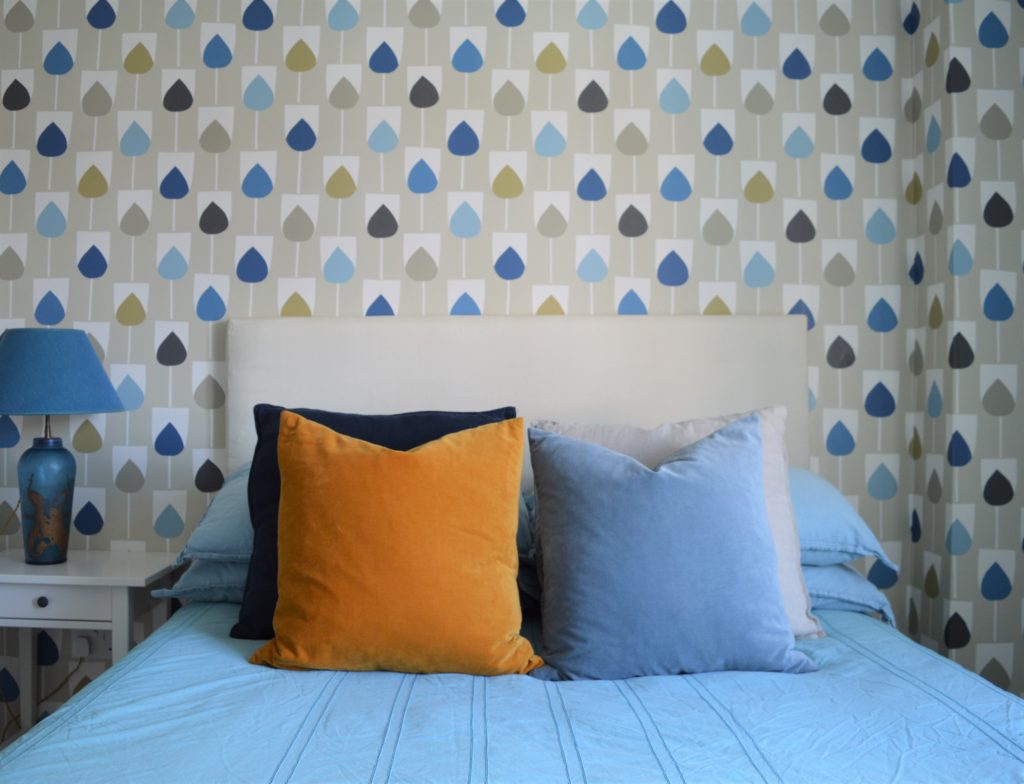 I worked with the owners art. In this room I used the gold framed pictures but so they didn't look too old fashioned, I grouped them on a picture ledge. The pre-loved table can be used as a desk or a dressing table.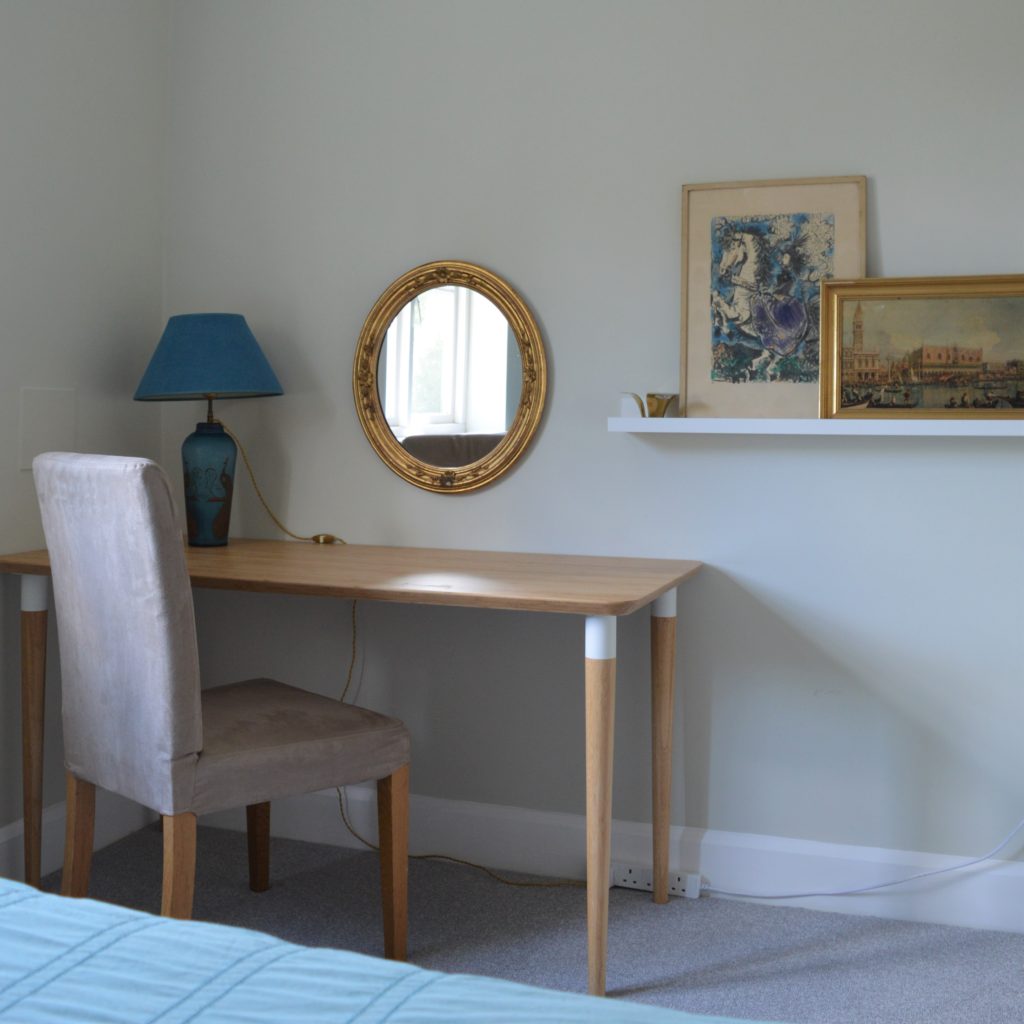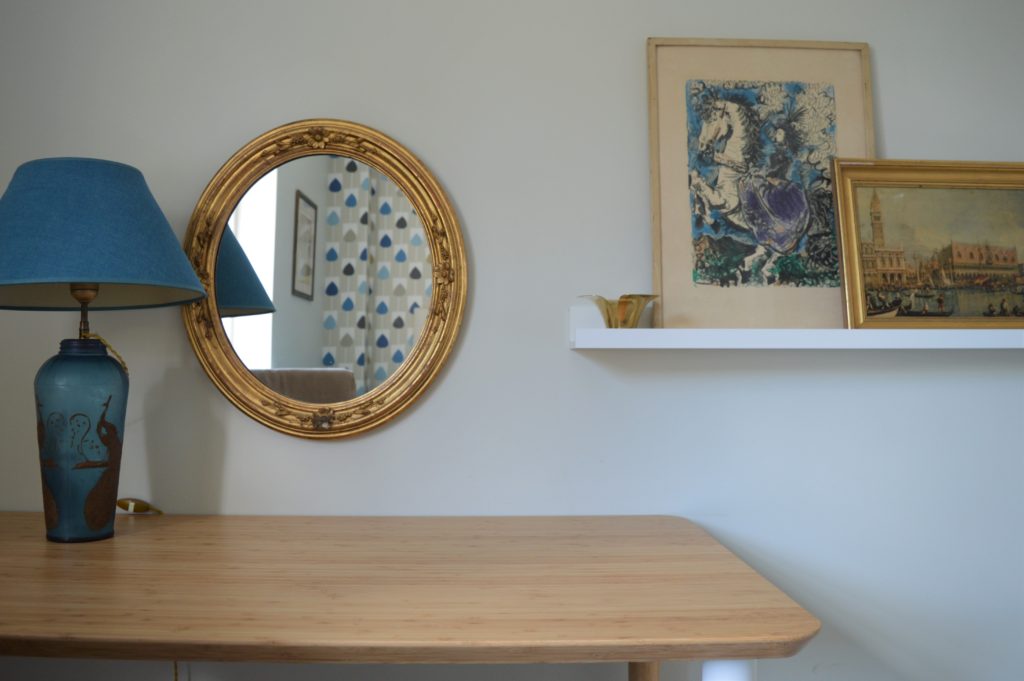 In the master bedroom, the IKEA LEIRVIK bed frame in white contrasts against the brick wallpaper. The whole old brewery area is red brick so I love how this house reflects its surroundings.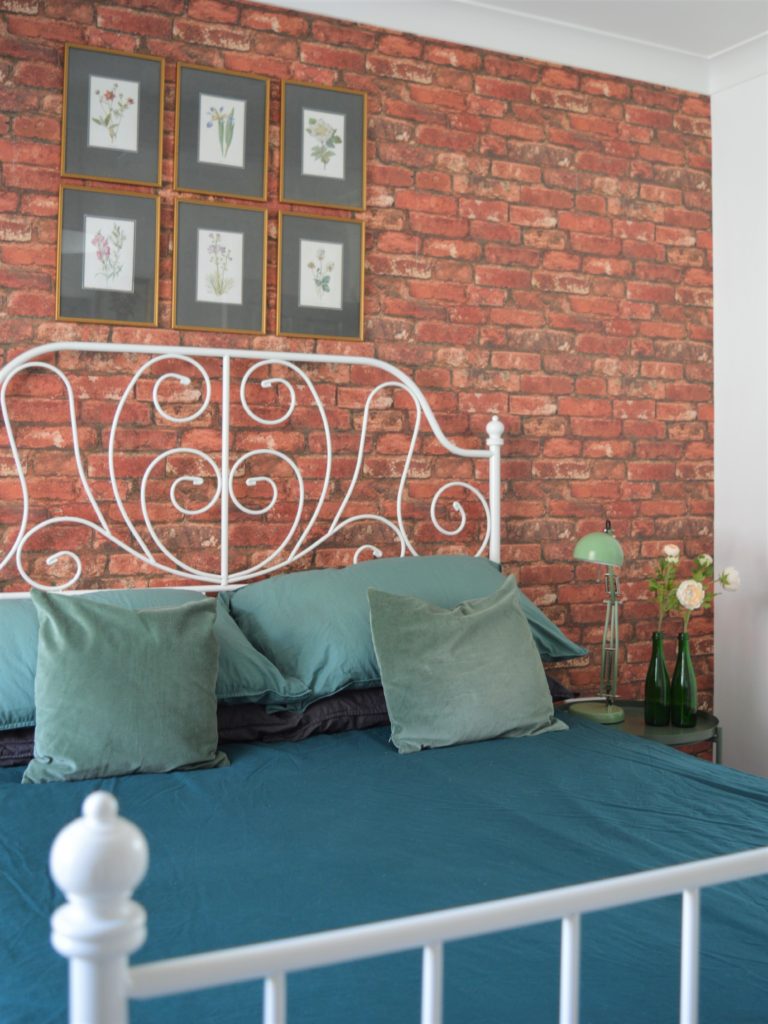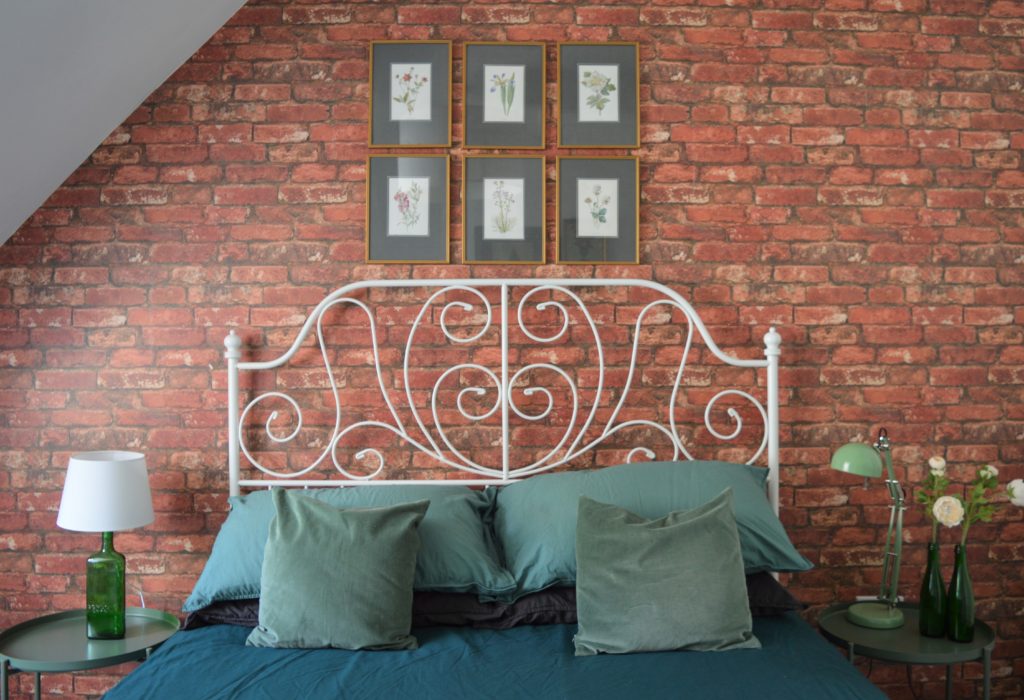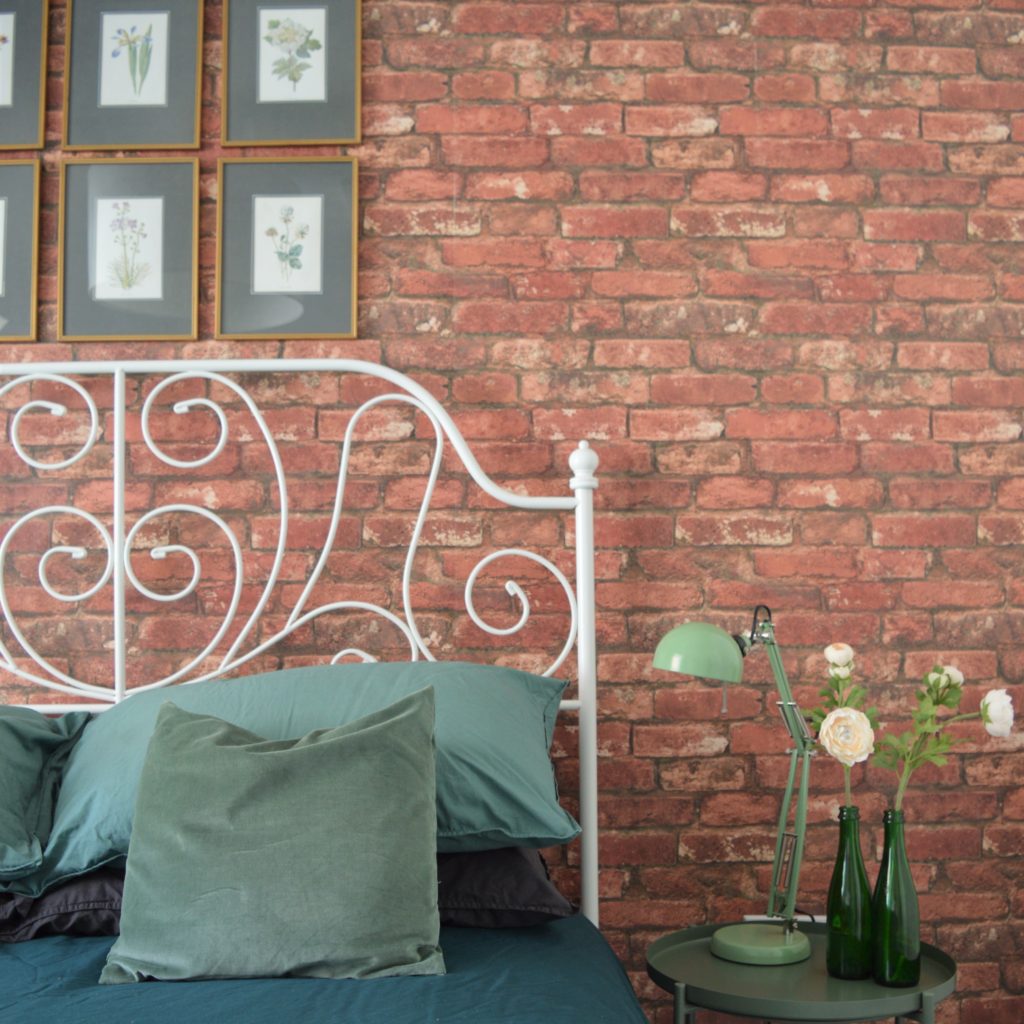 Wallpaperdirect have given me 15% discount code to share with you on Morris, Harlequin, Sanderson, Zoffany and Scion, who do the beautiful drop wallpaper featured here. Simply enter the code WALK0915 at checkout to get 15% off these brands. The code is valid until midnight on the 30th September.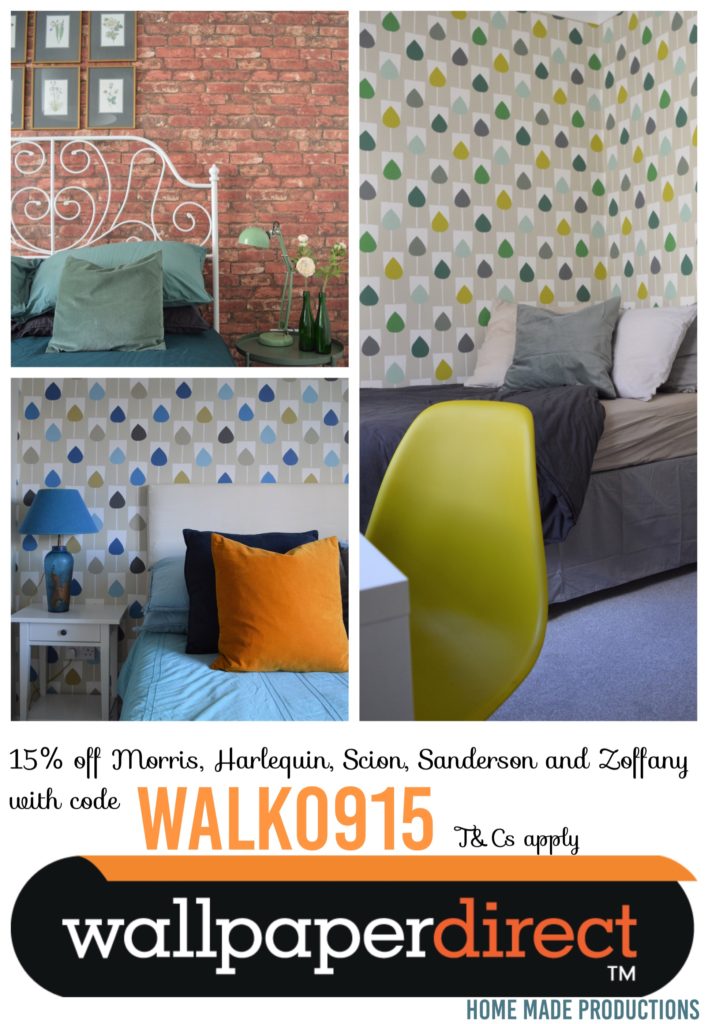 I hope you're inspired!