Welcome to my flat No55. I hope you enjoy the tour.
When I met my husband I was homeless. My house purchase had fallen through whilst I was on a work trip to Boston and in a jet-lagged conversation with my solicitor, I decided to proceed with selling my house anyway, rendering myself homeless – well living in a friend's spare bedroom (thanks again Emma and Ben).  I then bought a fix'er'up'er  which meant our first few sleepovers where on a mattress on the floor with a cute mouse visiting us at night to finish off our take away dinner. Somewhere amongst the dust, I convinced my now husband to buy his first flat. And a sale of my house later, I moved in with him. That flat in Brixton is a special place for me: it's where my husband planned our engagement, where we planned our wedding and where we dreamed up a life plan which would take us to foreign lands and hopefully include children. And foreign lands we have seen and two beautiful children we have had. During that time, the flat was rented out and now has come the time to sell it. Clearly our tenants didn't love it as much as we did and the before photos show what I started with a few weeks ago.
As much as this flat has a place in my heart, this was a clear business project. First of all I researched the market to find out the difference in value between a trashed flat and a renovated one. Yes it was worth investing time and money. Then I researched who the buyers are in this area. Tenants wanted bedrooms far apart and a large shared area so we had a bedroom downstairs and the sitting room upstairs but, buyers want a sitting room downstairs with the bedrooms together upstairs. And after getting a recommendation for a builder it was full steam ahead. In HMP style, I kept the furniture that was in the flat and with a few clever design tricks, pulled the look together on a very tight budget. My only real investment was the art work which again was a clear business decision: I wanted to show case Brixton as we all know when it comes to buying it's all about location, location, location!
Here's the now sitting room.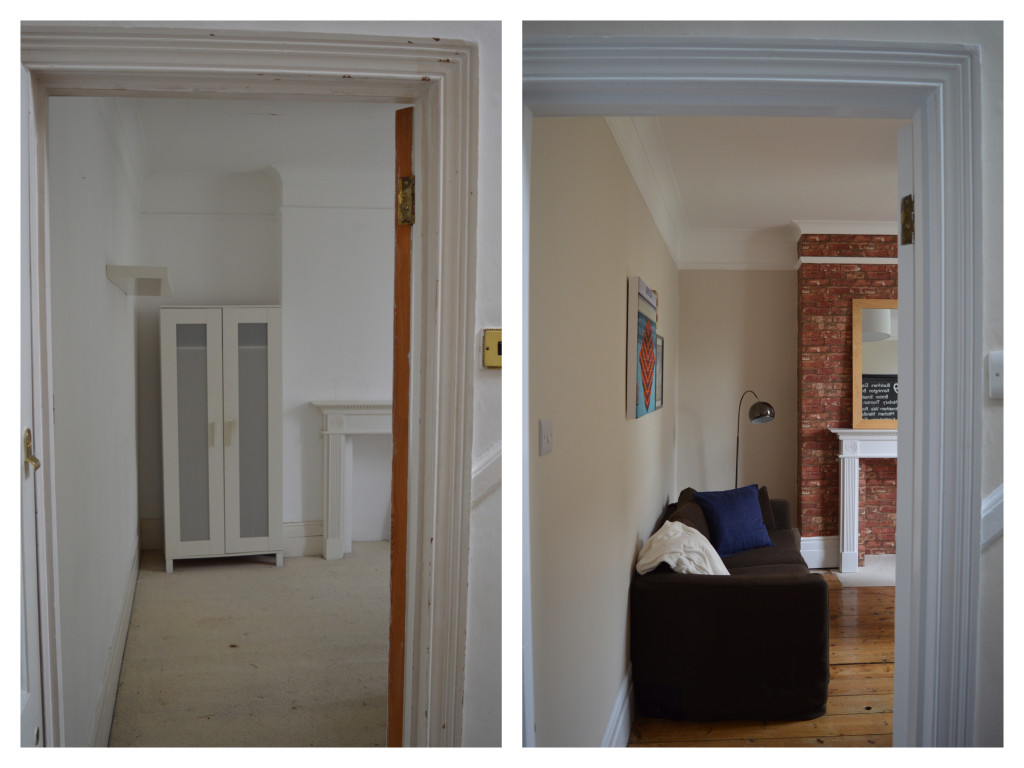 Warm rich colours and the great original floor boards give this room a very welcoming feel. And I love the brick wallpaper!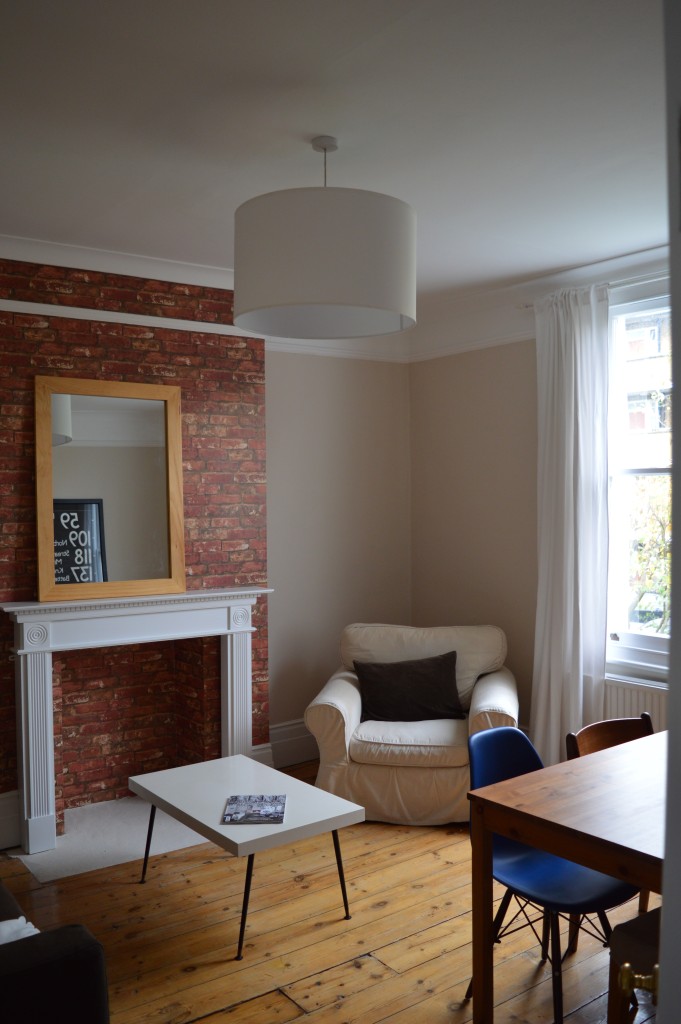 Here's a glimpse of the 1970s London bus blind I found on eBay and had framed.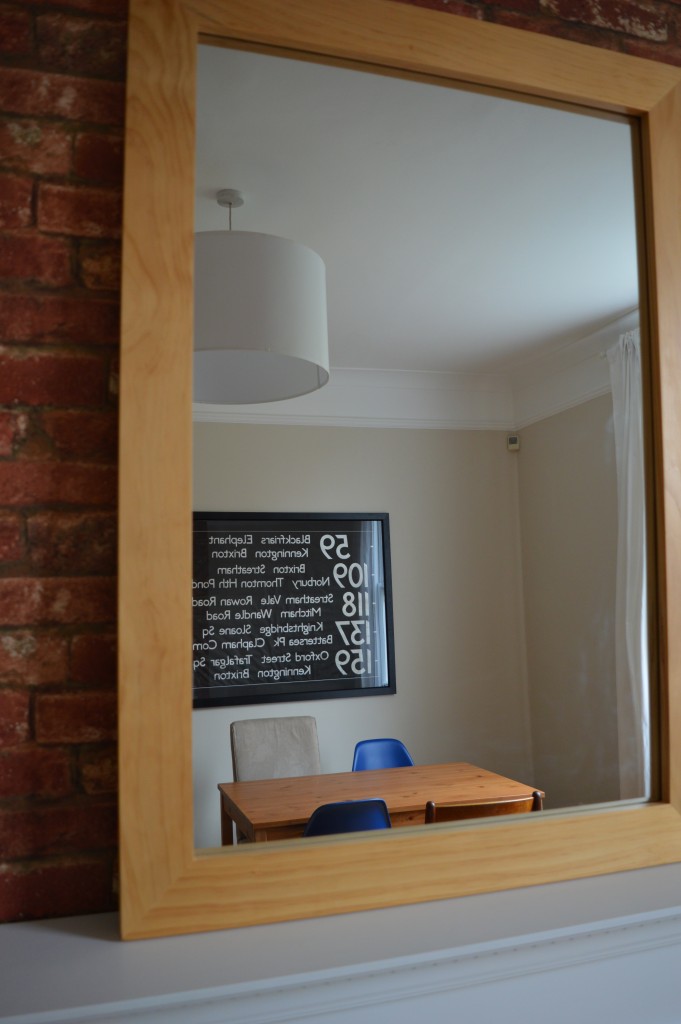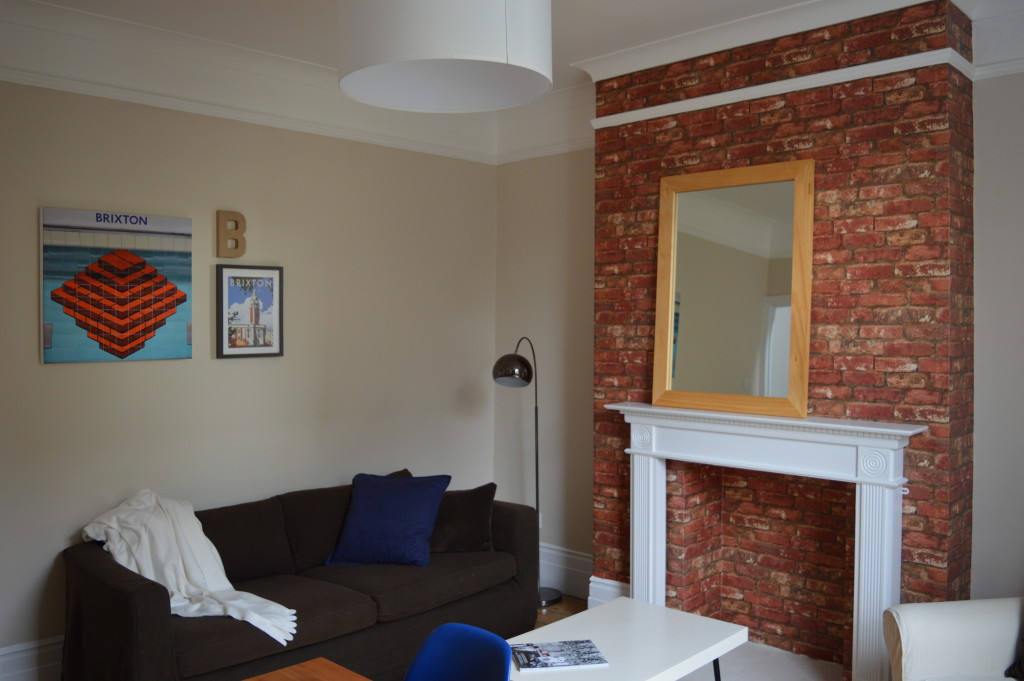 There was an old Ikea Lack coffee table in the flat, so I decided to hack it with some vintage legs.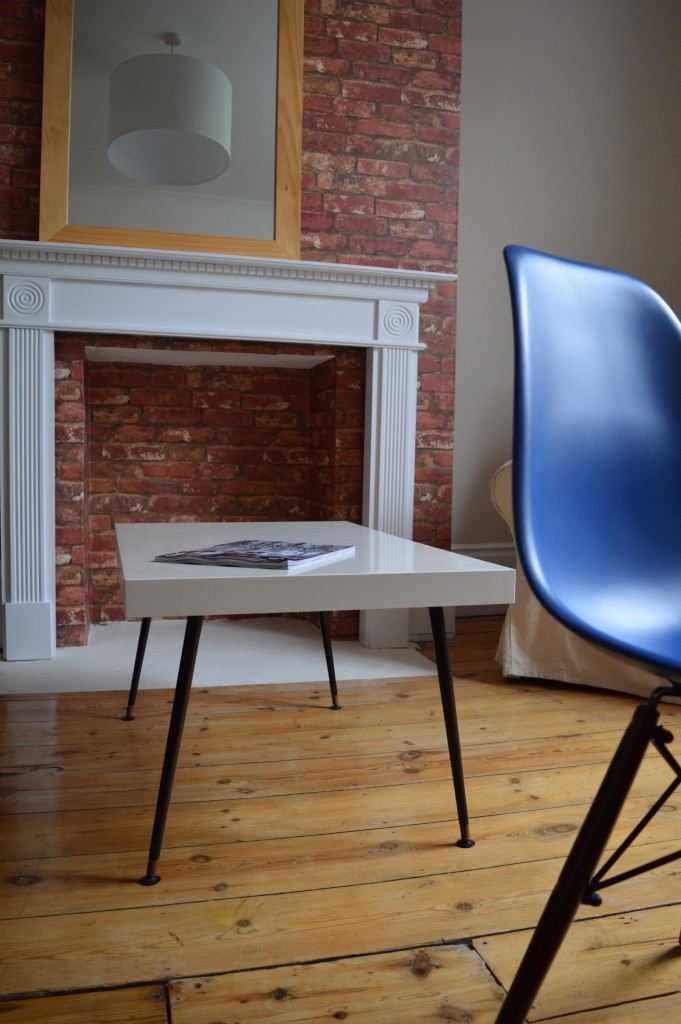 Here's the new kitchen.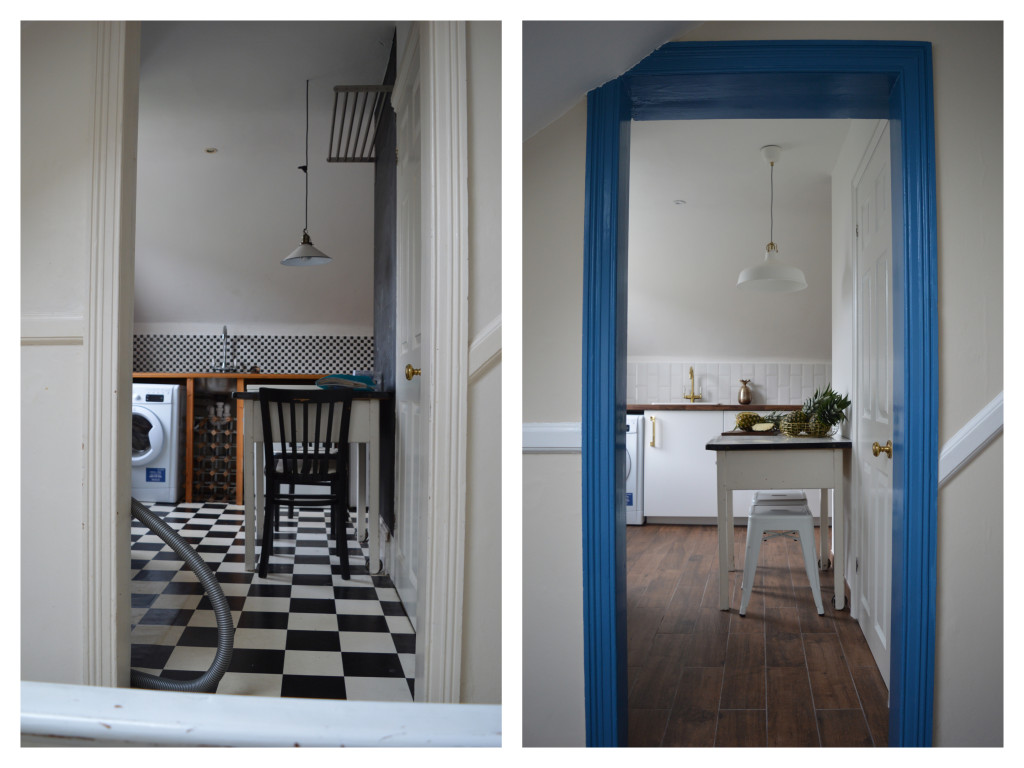 White gloss cabinets, walnut worktop, wood effect porcelain floor tiles, classic metro tiles and the very on trend brass fittings.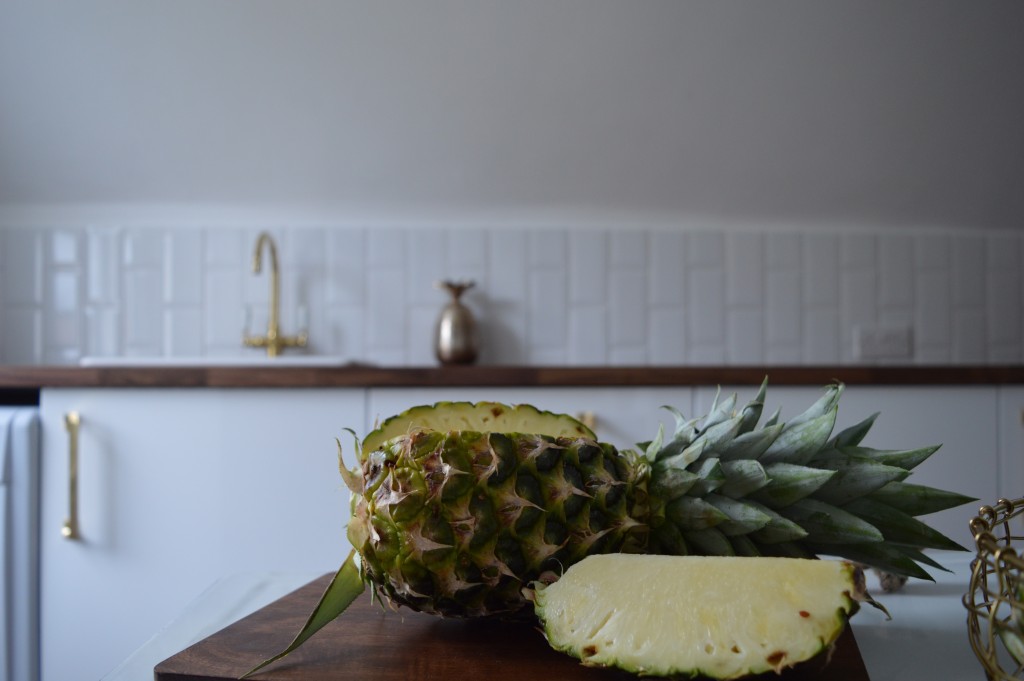 I wanted to keep the kitchen simple and if possible a-sexual (to appeal to the mass market). But I felt it did need a splash of colour on something that could be easily changed. Introducing my Dulux Amazon Beat door frame!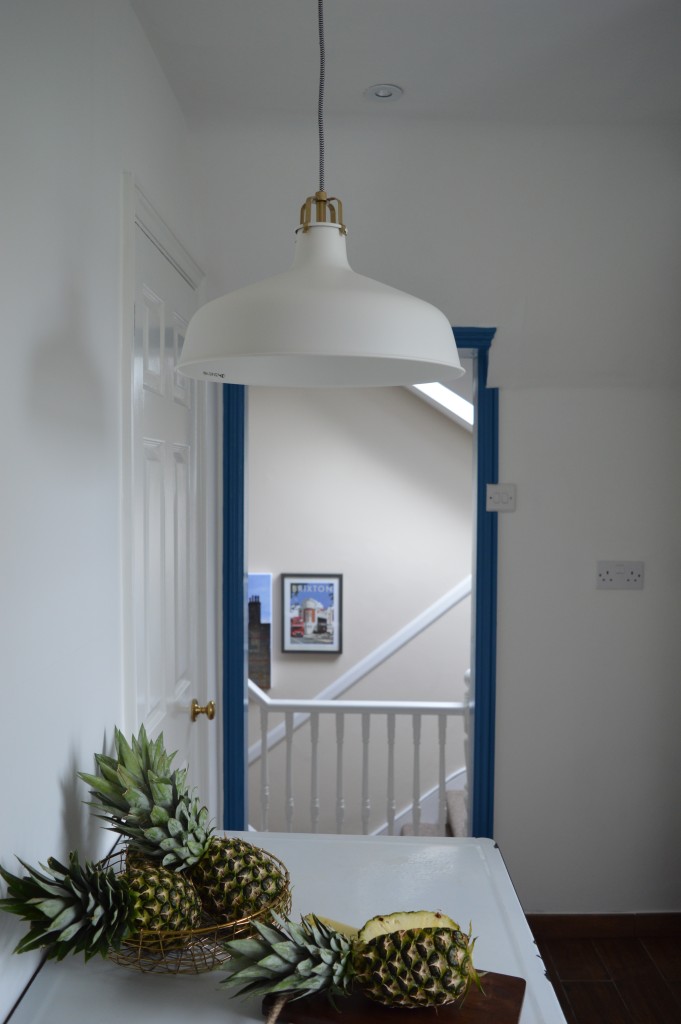 Here's the second bedroom.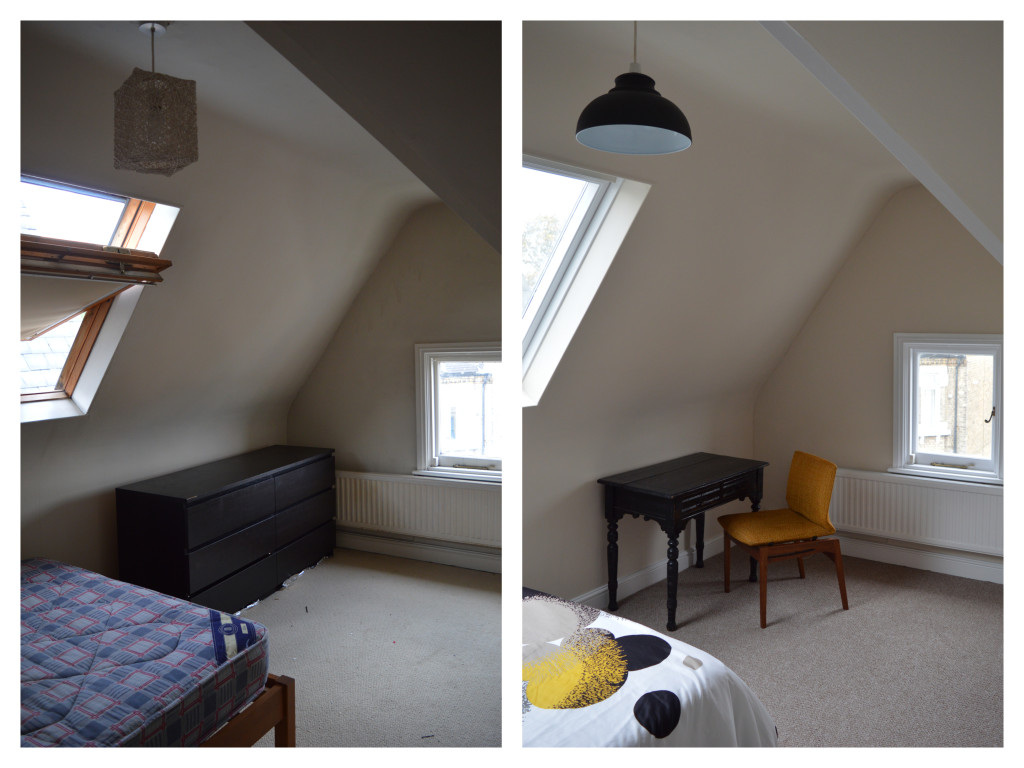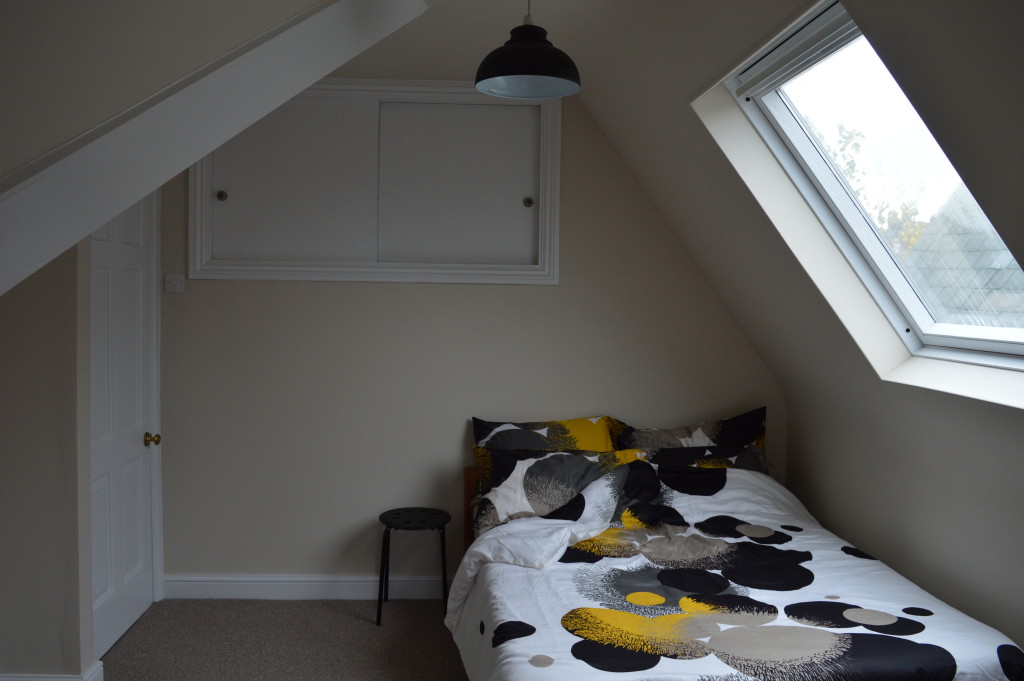 Here's the master bedroom.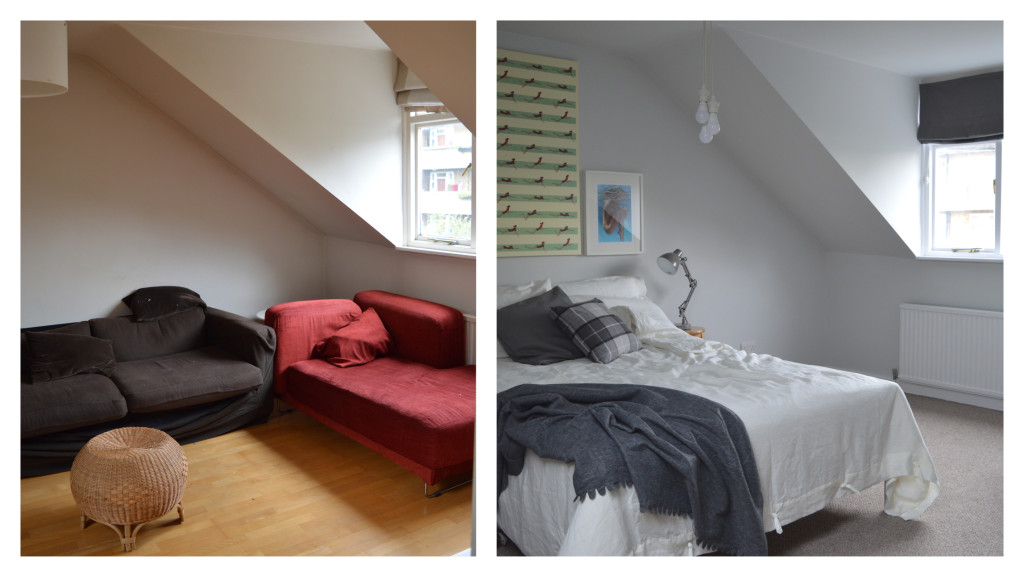 A cool grey and white palette with lots of textures. I wanted to show case how much space there is in this bedroom: a clear selling point.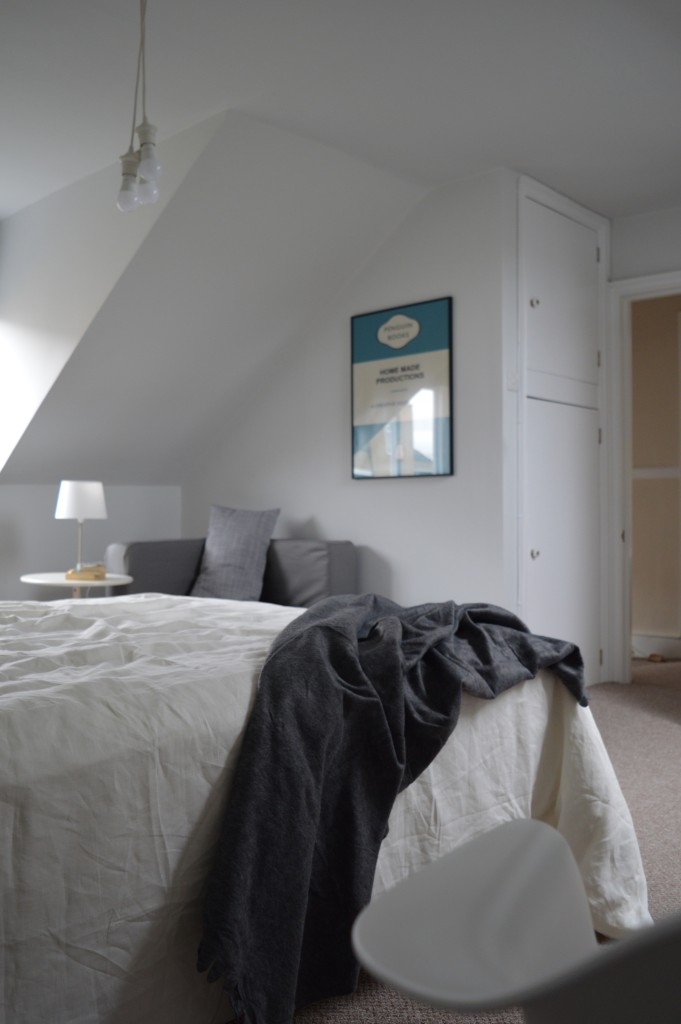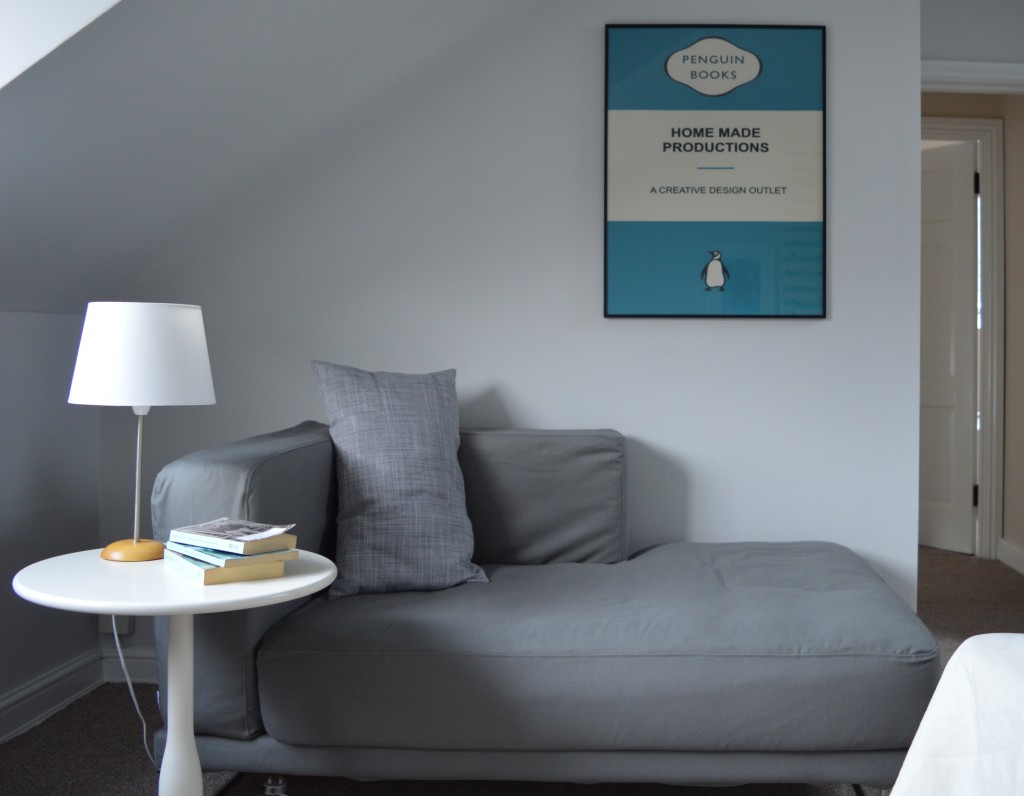 And again more art work reminding you what a brilliant location Brixton is, with Brockwell Lido only a short walk away.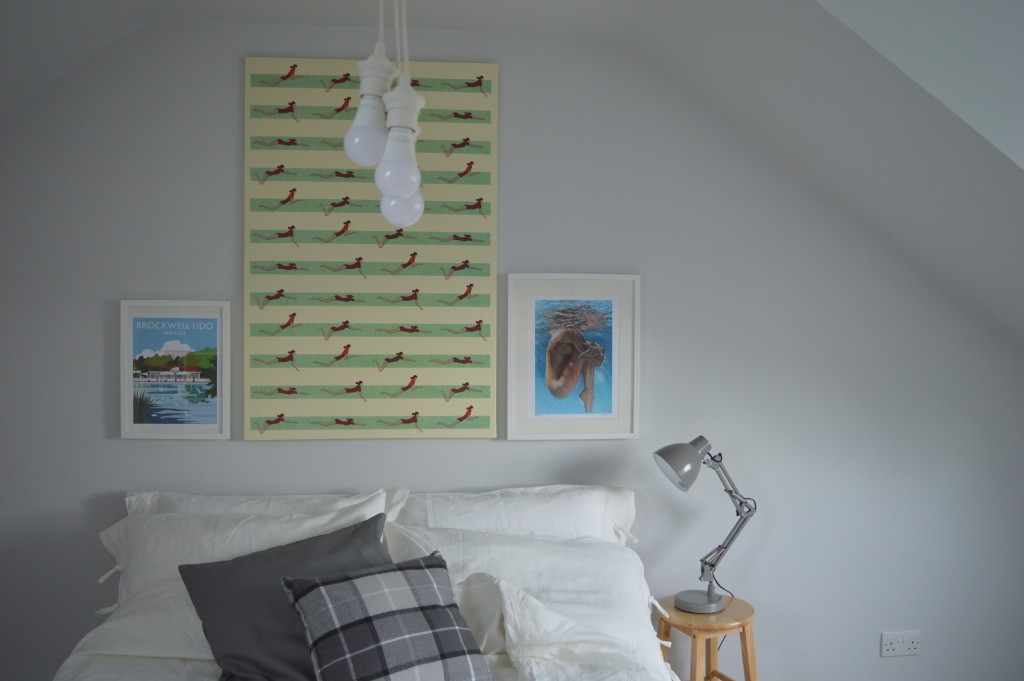 I hope you're inspired!