The lovely people at Valspar offered me some paint to try and I was of course really excited. I pushed my luck and sold them a rainbow! Actually I turned the offer of 3 tester vouchers to 7 so I could paint a rainbow. Valspar have over 2,000 pre-selected colours in store but if that doesn't match the colour you had in mind, you can colour scan and have any colour made. As they say "If the human eye can see it, then we can mix it." I took my vouchers to my local B&Q and picked my colours. The lovely guy mixed them up for me. I went for (top to bottom): Pink Gems, Lavender Blaze, Slice of Heaven, Greener Pasture, You Are My Sunshine, Sweet Orange and Pocketful of Posies. A slightly retro pastel rainbow.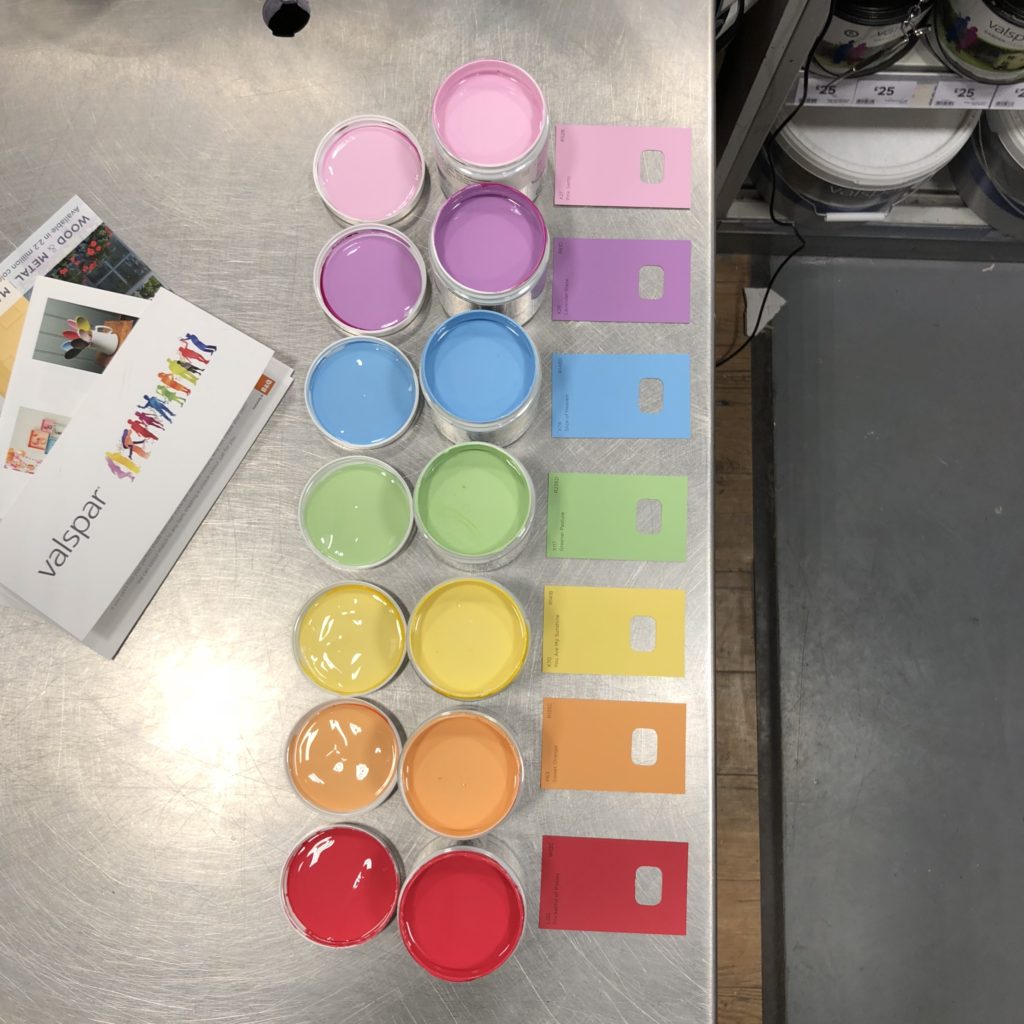 I sold the rainbow idea as I had been asked to paint a rainbow in a client's daughter's room. It's been the little girl's dream for quite some time. I won't keep you waiting so here's the before and the after: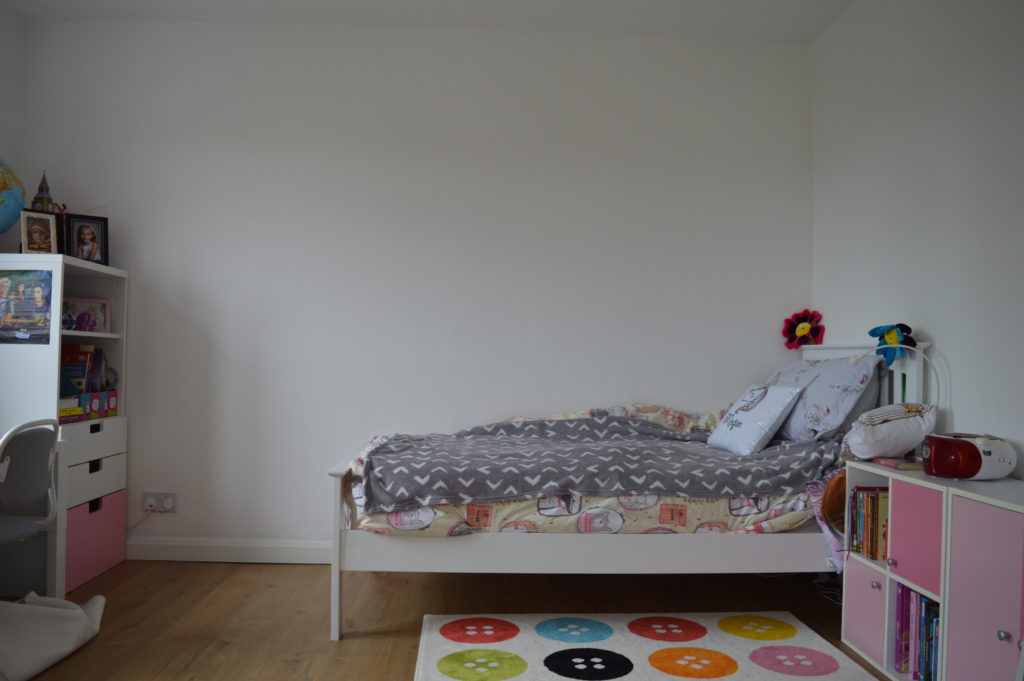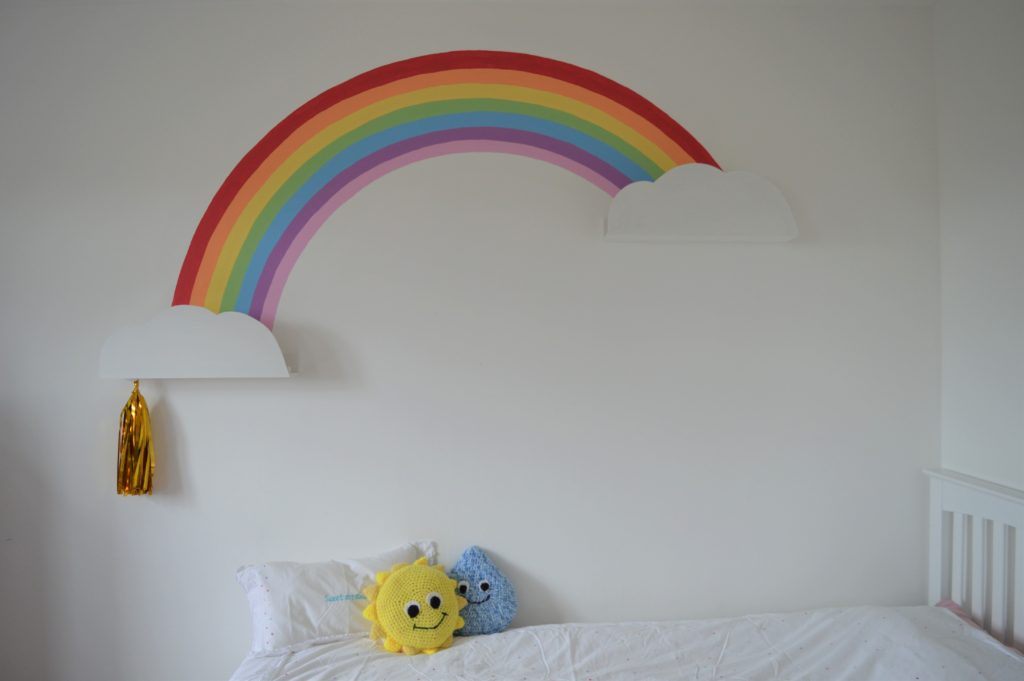 You can see a time lapse video of me painting the rainbow on my Facebook page.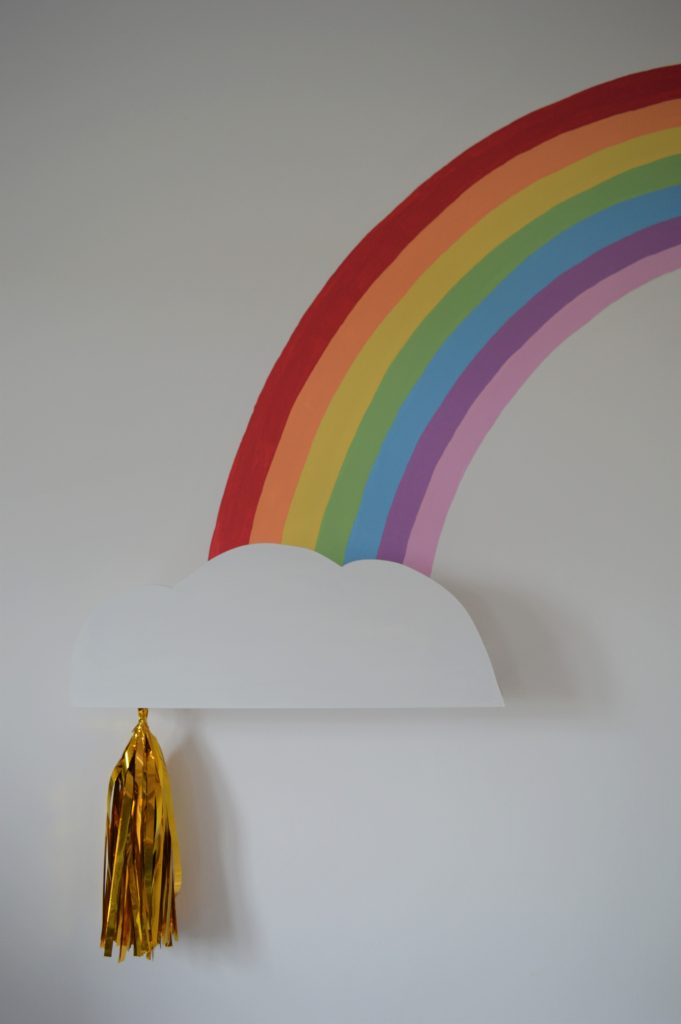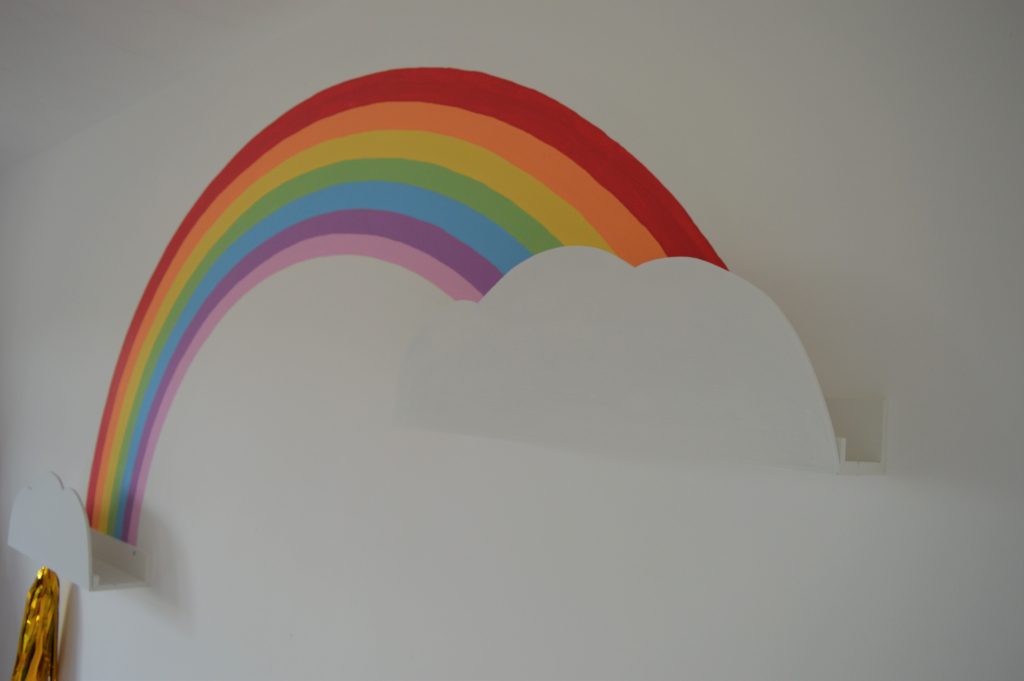 The paint went on like a dream. This is one coat with a few touch ups! The colours are so vibrant and true and I hardly dented the tester pots (which are £3 for a very generous 236ml).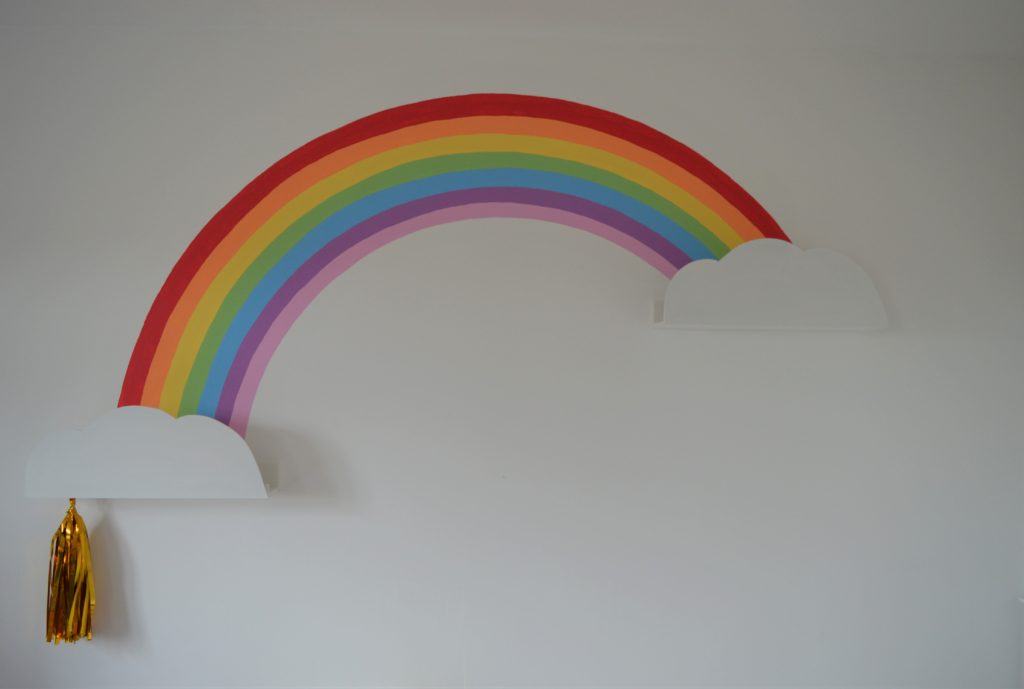 I of course had to add the crock of gold at the end of the rainbow!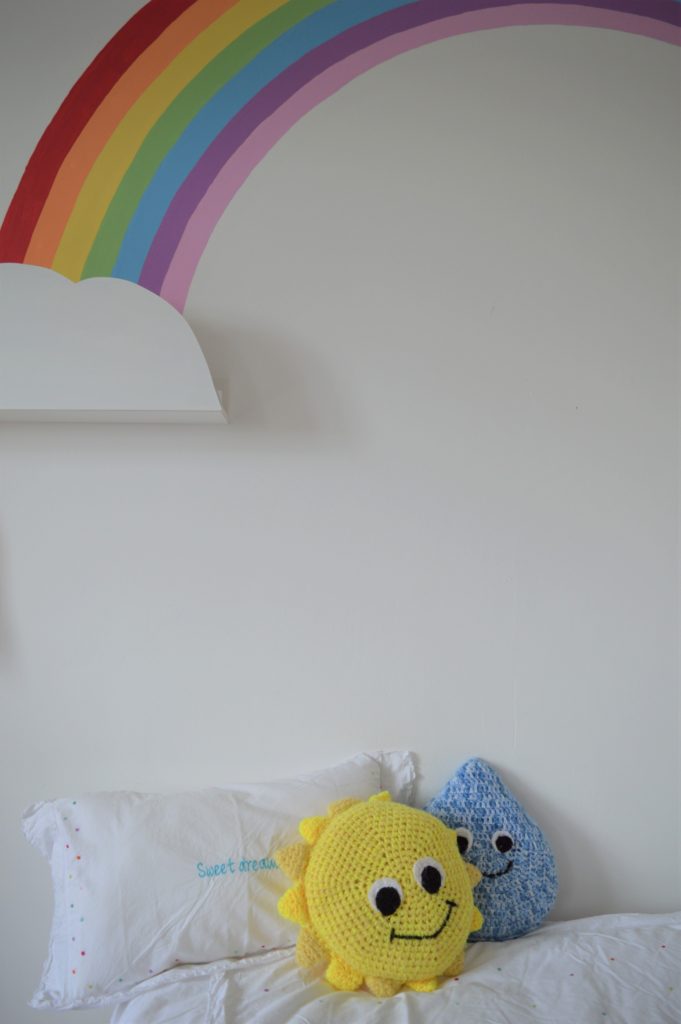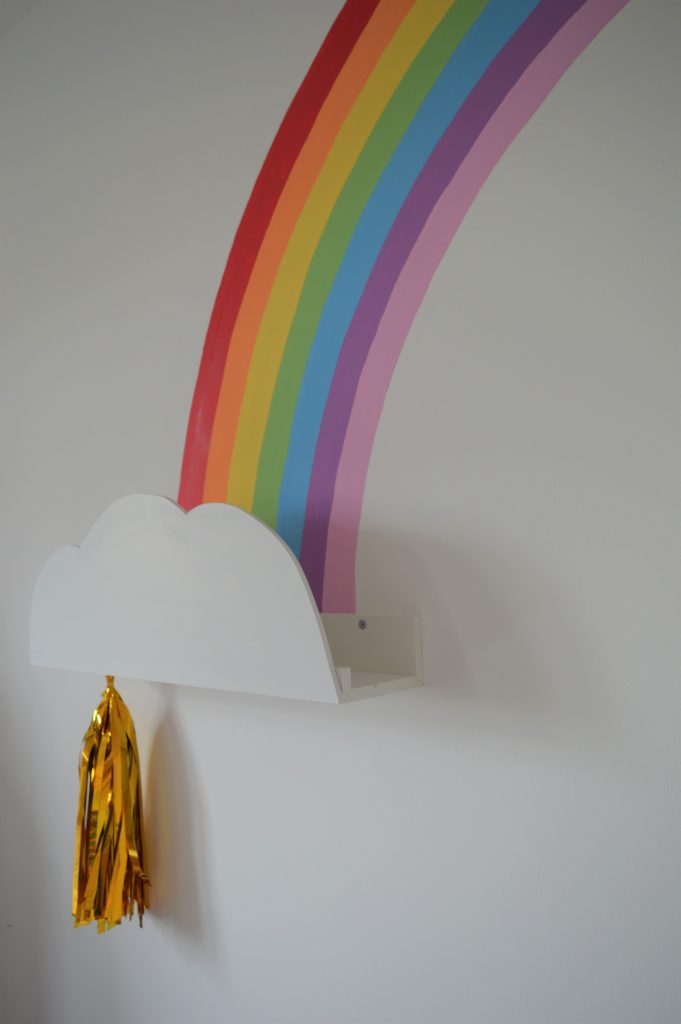 To bring the design alive and make it a functional addition to the room, I made cloud book shelves for each end of the rainbow. They are IKEA MOSSLANDA picture ledges with a painted MDF cloud attached to them. Perfect for inspirational bedtime stories.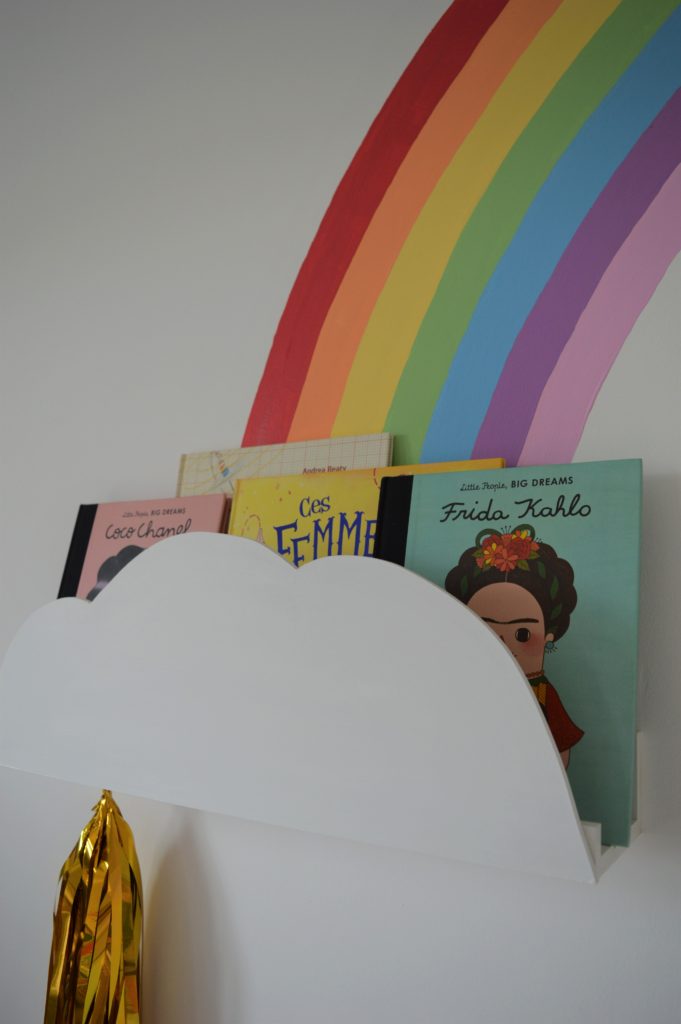 Happy making!
Small print: paint gifted by Valspar