Our spare bedroom was one of the first finished rooms in our home mainly because I went for a super simple decor (you can see the before here): a mix of the perfect grey, navy blue and a pop of yellow (Dulux Night Jewels 5, Sapphire Salute and Sunny Savannah 3) and furniture we already had. Unlike me I had very little art in the room: a poster above the bed and one lent on the desk. But it worked and guests have enjoyed it.
Two years down the line, I decided it was time to update it and make it warmer. I wanted the update to be  – like Gino D'Acampo says – "minimum effort, maximum satisfaction" (yes I have been watching "Gordon, Gino and Fred: Road Trip"). So how to bring warmth without much effort? I decided the bedhead wall needed wallpaper and the room needed more artwork. With the paint colours in hand, I went on the hunt for a wallpaper for the bedhead wall and found the stunning Boråstapeter Vildtuta in Midnight. As you can see they work beautifully together.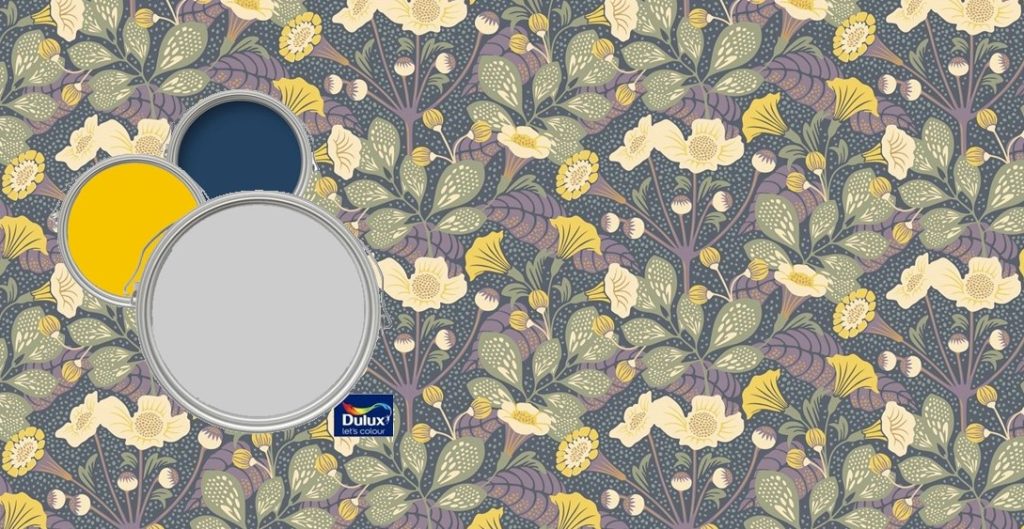 Et voilà! The wallpaper in place and it only took 1 roll.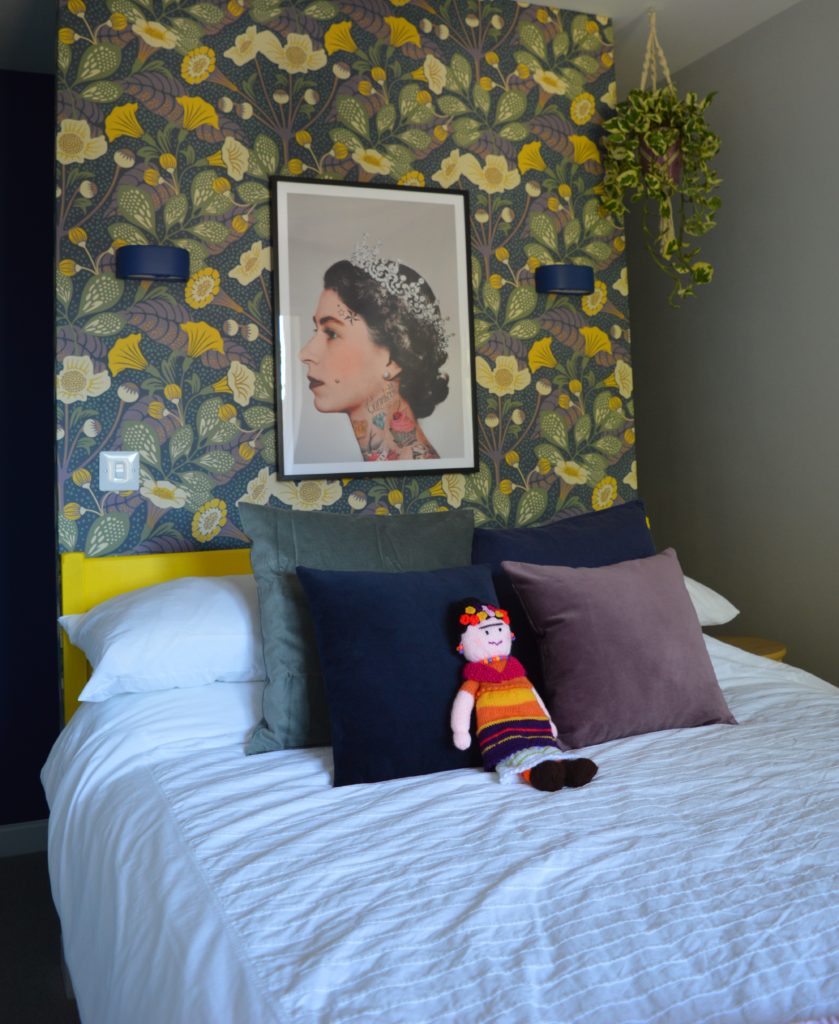 Next was the artwork. I had discovered Desenio on Instagram and reached out to see if we could collaborate and they said yes. I went for a mix of pink and black and white prints. And mixed in some different frames and artwork I already had. I love how much warmth it brings to the room.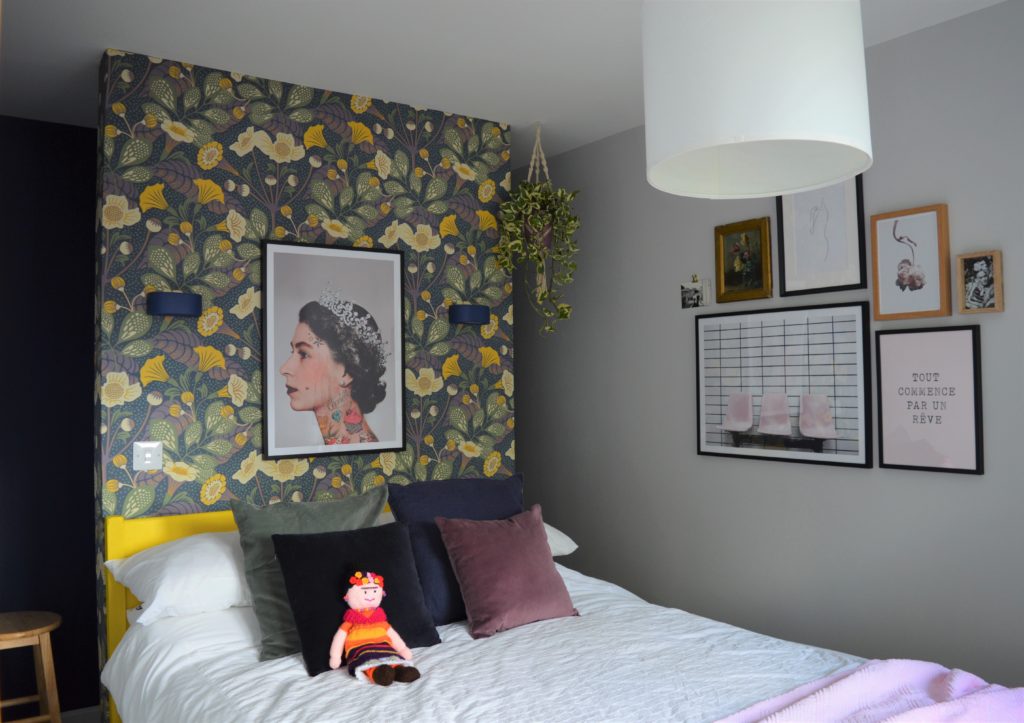 Queenie is my favourite. I love the combination of the punk and the floral wallpaper. This print is called Punk Royale (50×70).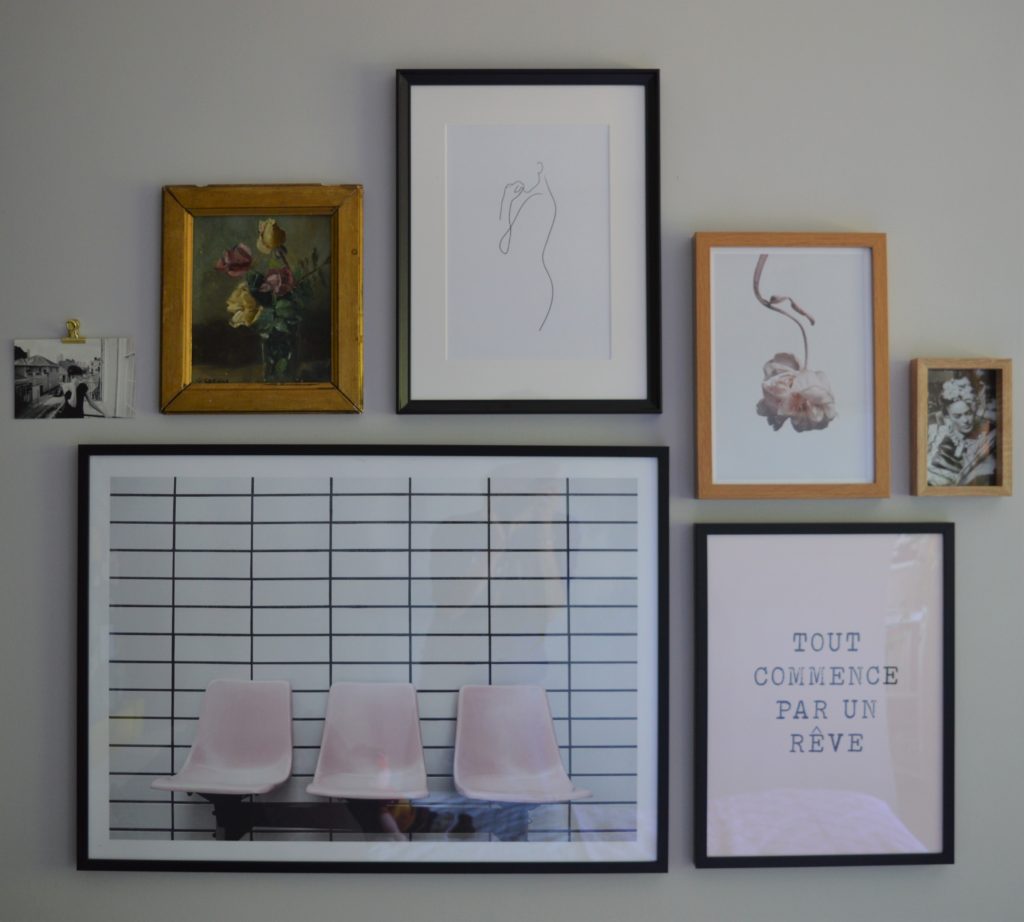 This little gallery wall is from clockwise: a old postcard, a floral painting I stole from my mum, Curve Lineart (21×30), Drop In Beauty (21×30), a photo of Frida Kahlo from my bestie, Tout Commence (30×40)  a lovely nod to our Frenglish family and Three Pink Chairs (50×70). I think gallery walls work best like this: with a mix of frames and old and new.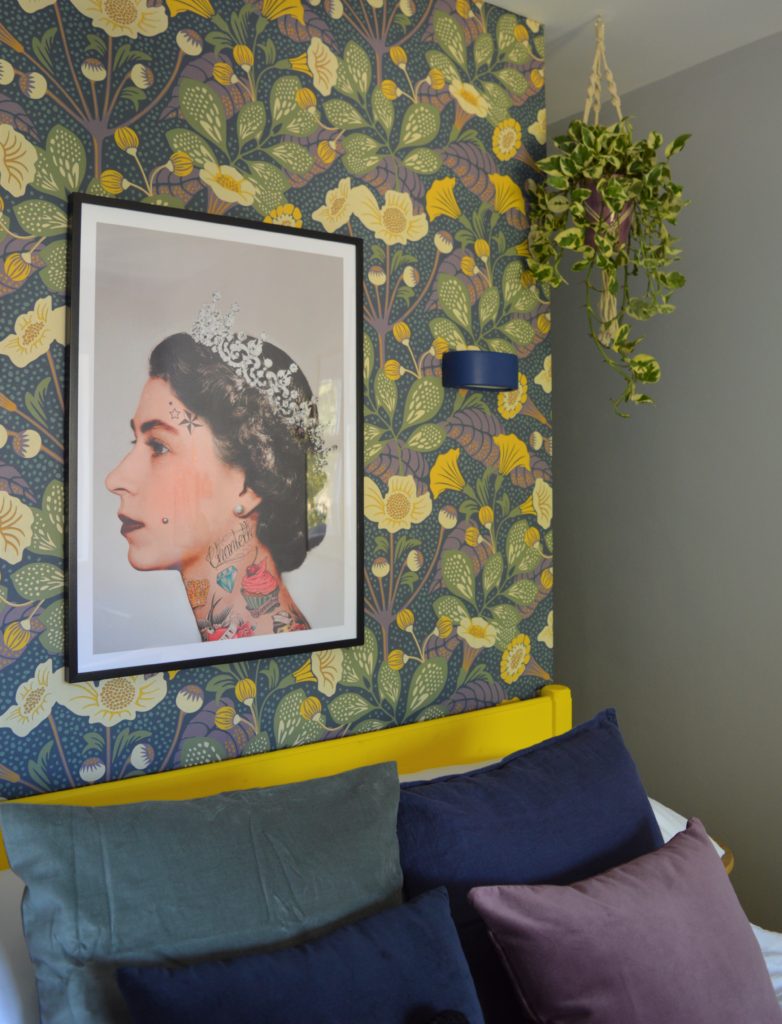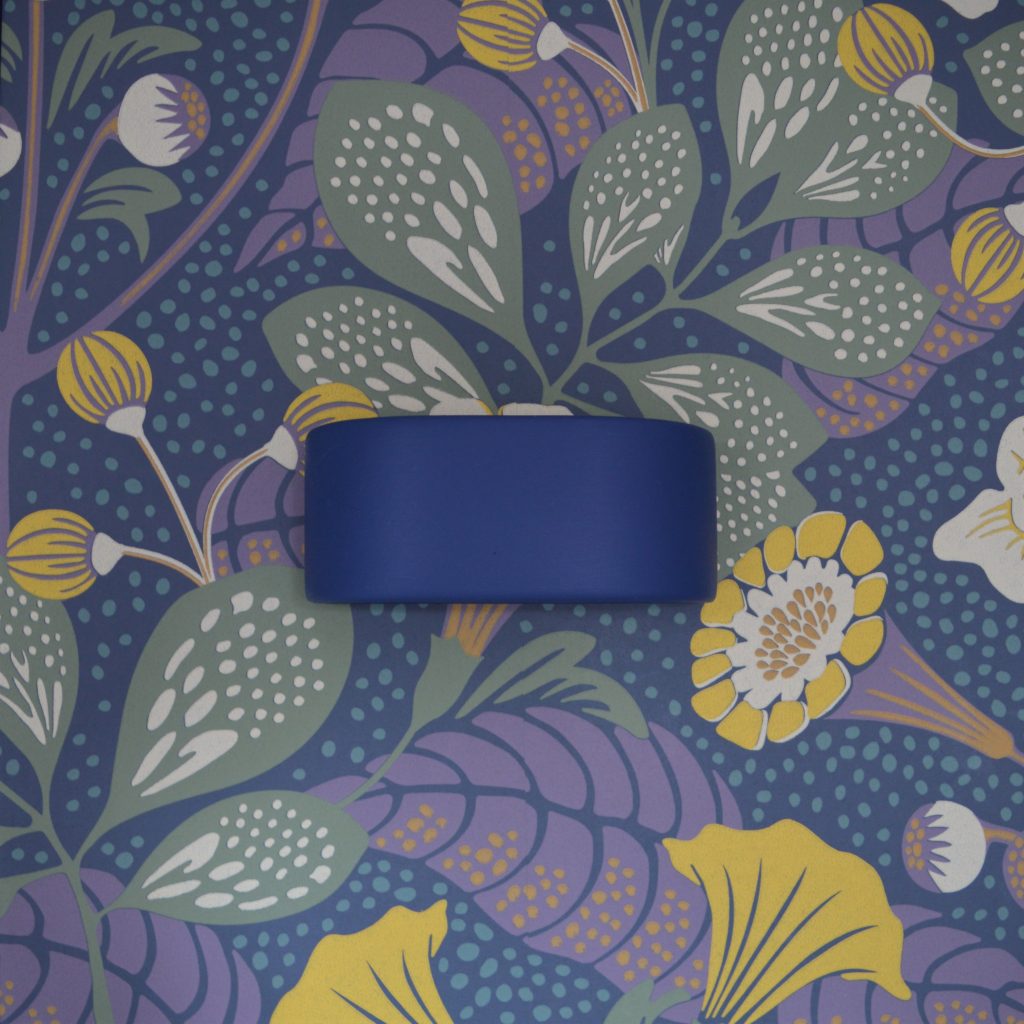 I love how the wall lights now pop on the wallpaper. They are super cheap ceramic uplighters painted Dulux Sapphire Salute (I've linked them here).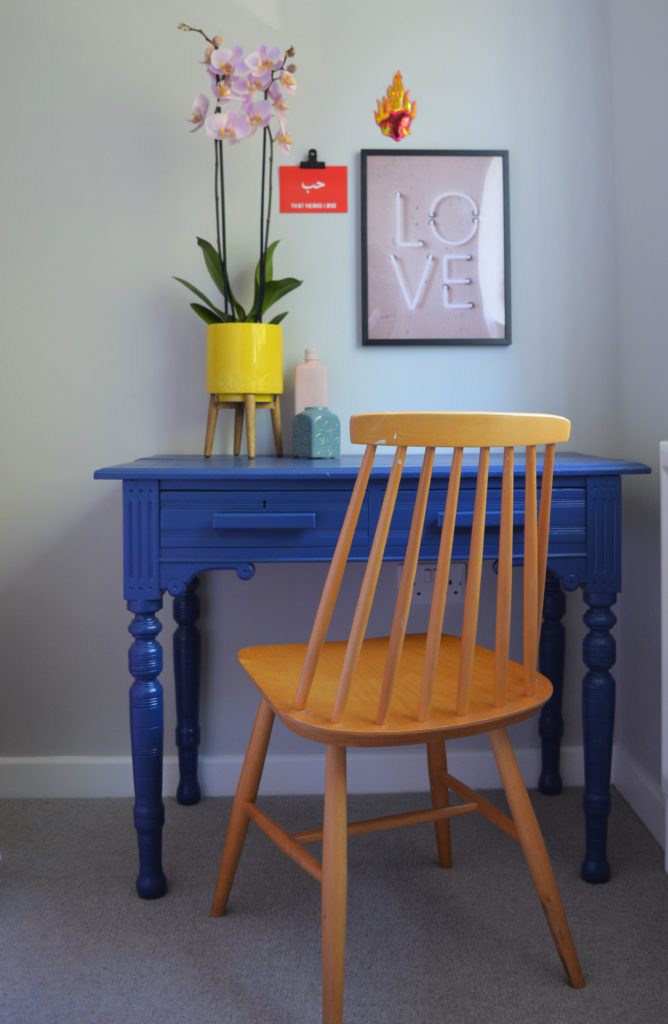 I also updated the little desk area. This was my desk when I was a teenager and I painted it Dulux Sapphire Salute. This print is Love Neon No2 (30×40) which I paired with a card from Morocco and some Mexican tin art.
To share the love Desenio have given me a discount code for you. The code "homemadeproductions" gives 25% off posters* on all of their sites between October 30th and November 1st .
*Except for frames and handpicked-/collaboration posters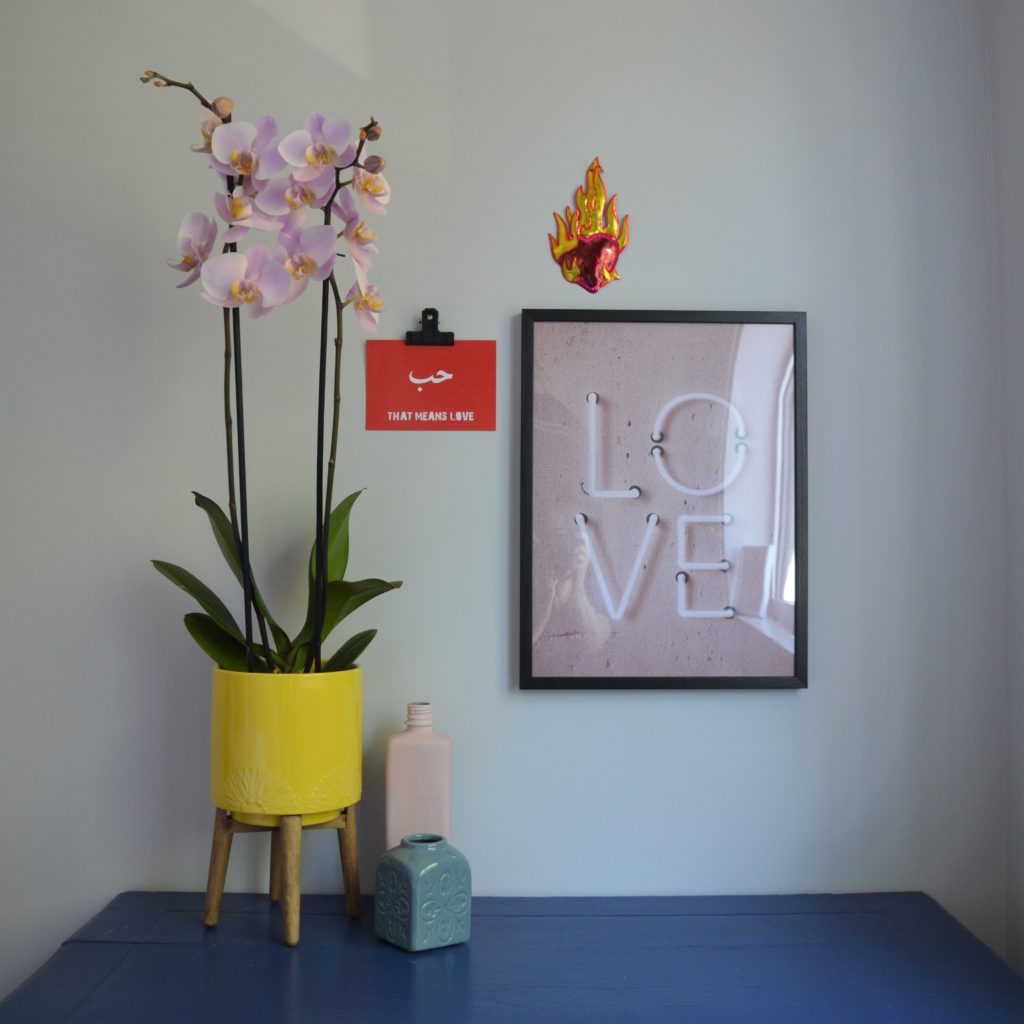 I hope you're inspired!
Small print: This post is in collaboration with Desenio who gifted the posters and frames shown.