When we bought our house and made it into a home, I really wanted to create a playroom for our daughters. We had one in Dubai and we had one in Canada – for opposite weather reasons – so I had got used to a toy free sitting room and no one ever wants to go back on that! As part of the garage conversion I created one: it was white (as their toys brought the colour), dark grey with a pop of racing green and had as a main feature an old French school desk on I bought on eBay (you can see the photos here). But kids do this annoying thing: they grow. And mine seem to do that at lightening speed. As my eldest could no longer sit at the desk, I decided it was time for a redesign.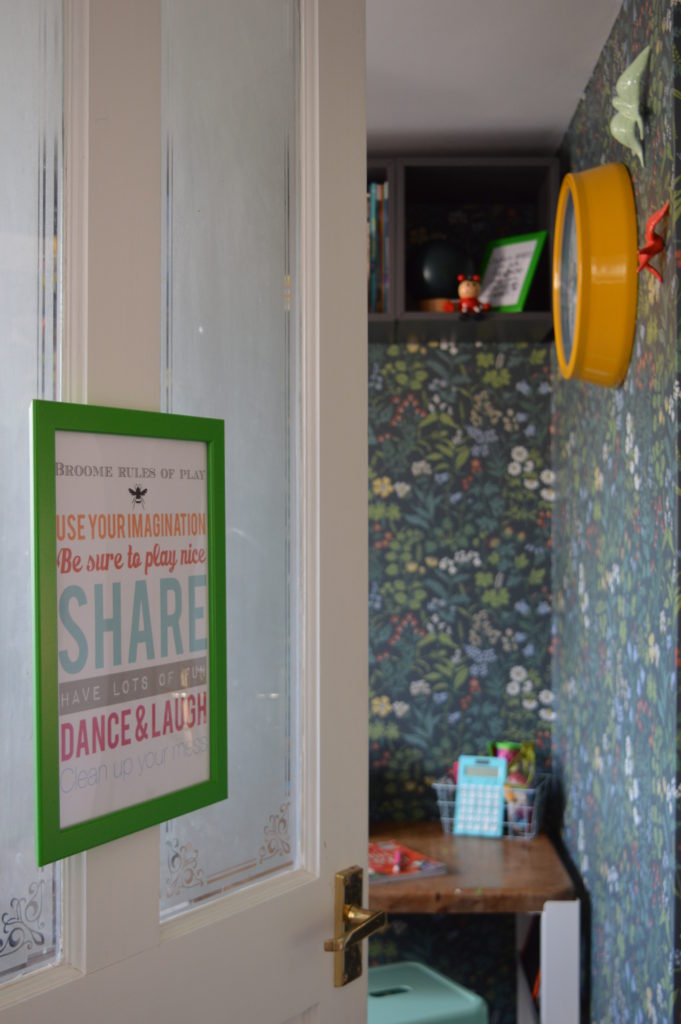 My starting point was the stunning Boråstapeter Flora wallpaper which the girls picked out (from a line up of a few Boråstapeter designs). My husband wallpapered half of the room and then painted the rest my trusted grey Dulux Night Jewels 5.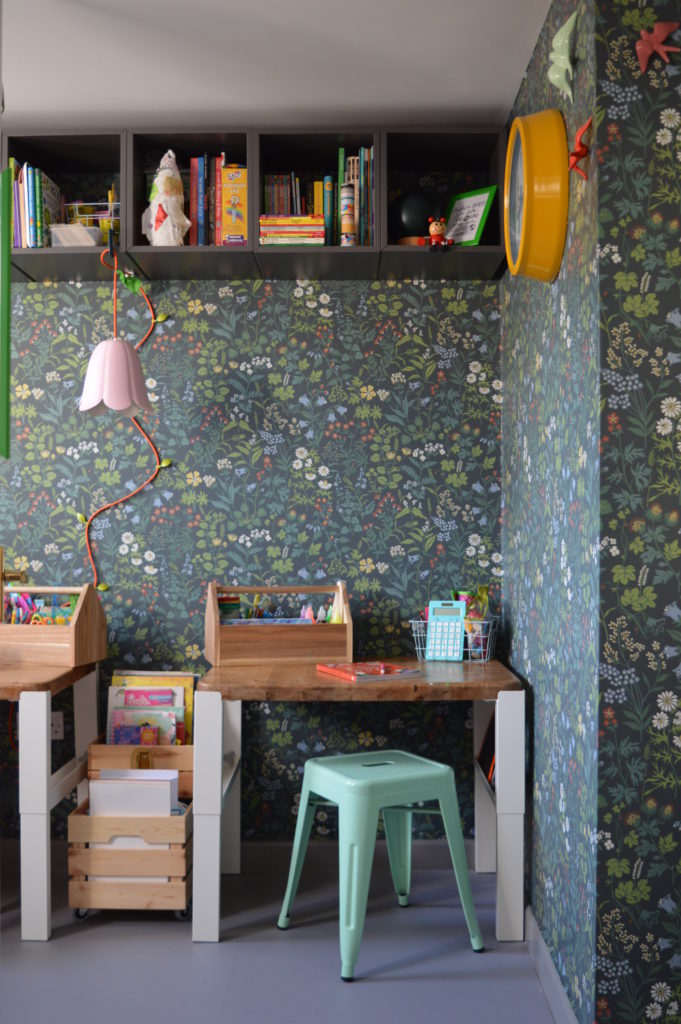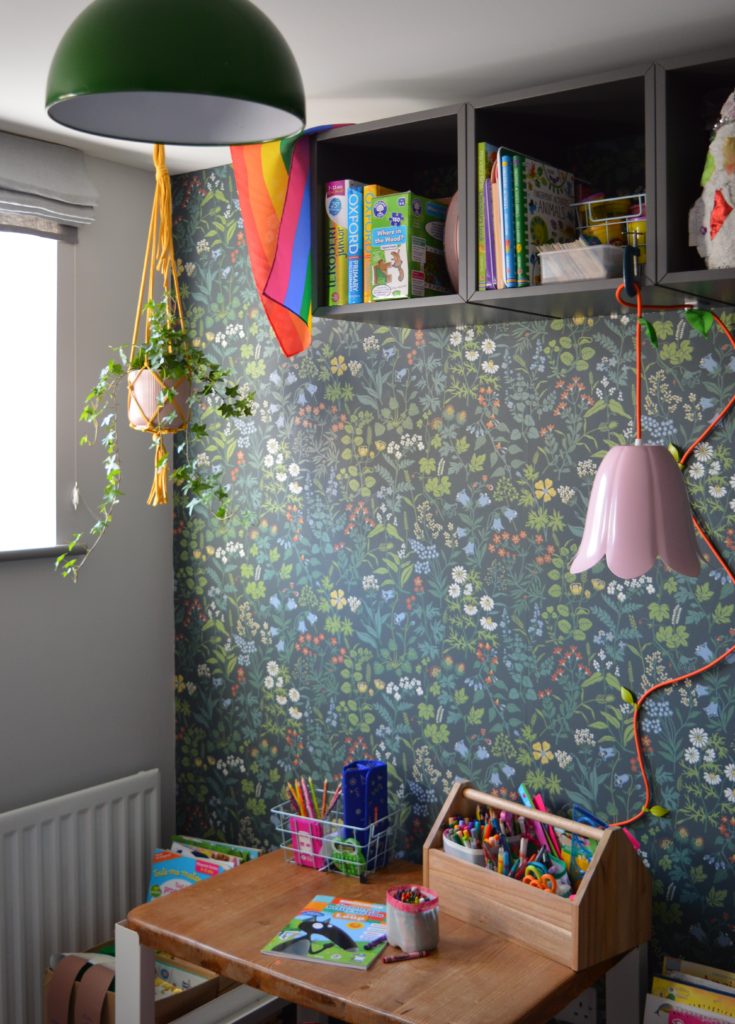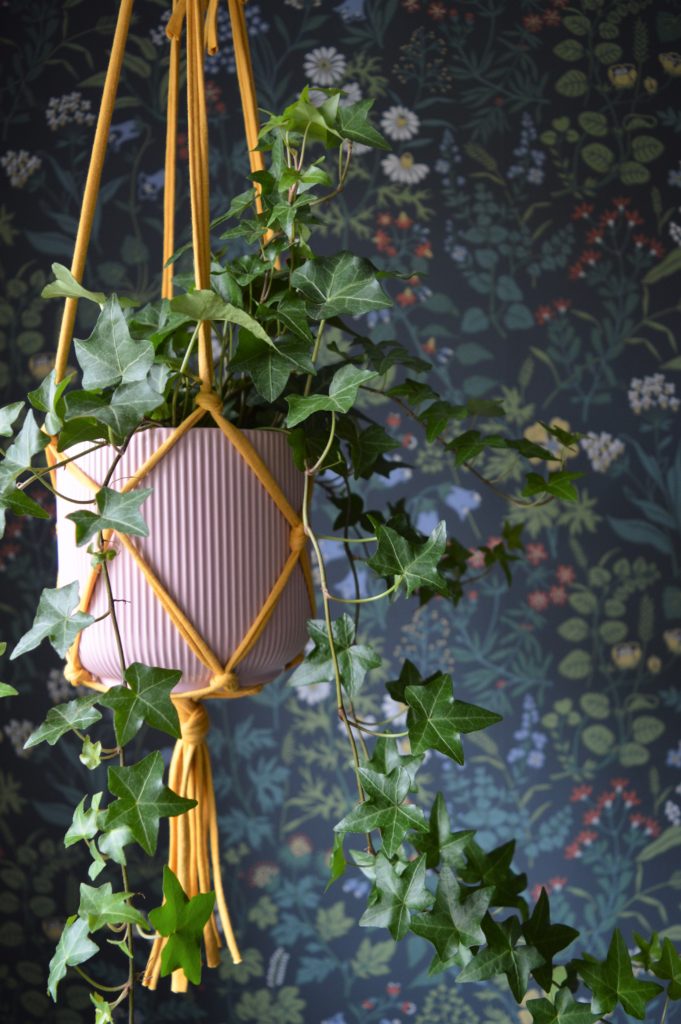 The wallpaper has the most beautiful and delicate floral design which inspired little floral touches around the room. I created the handing lamp from bits I had in the loft: the IKEA petal pendant which is sadly now discontinued, a pendant lamp and some cool leaf clips I bought in Canada (I've found them on amazon if you're interested).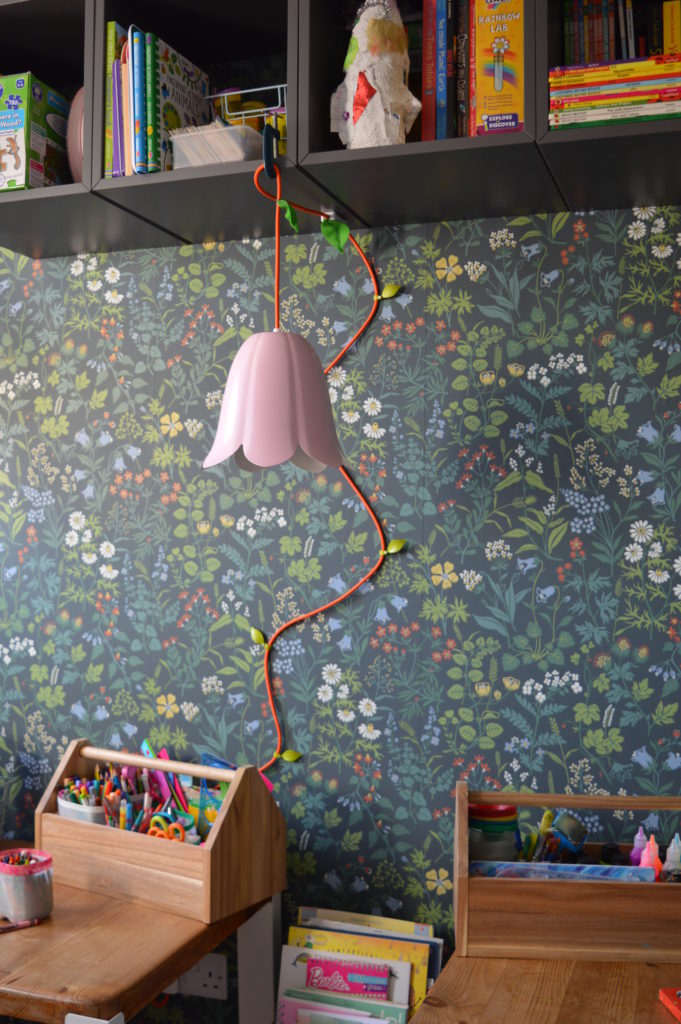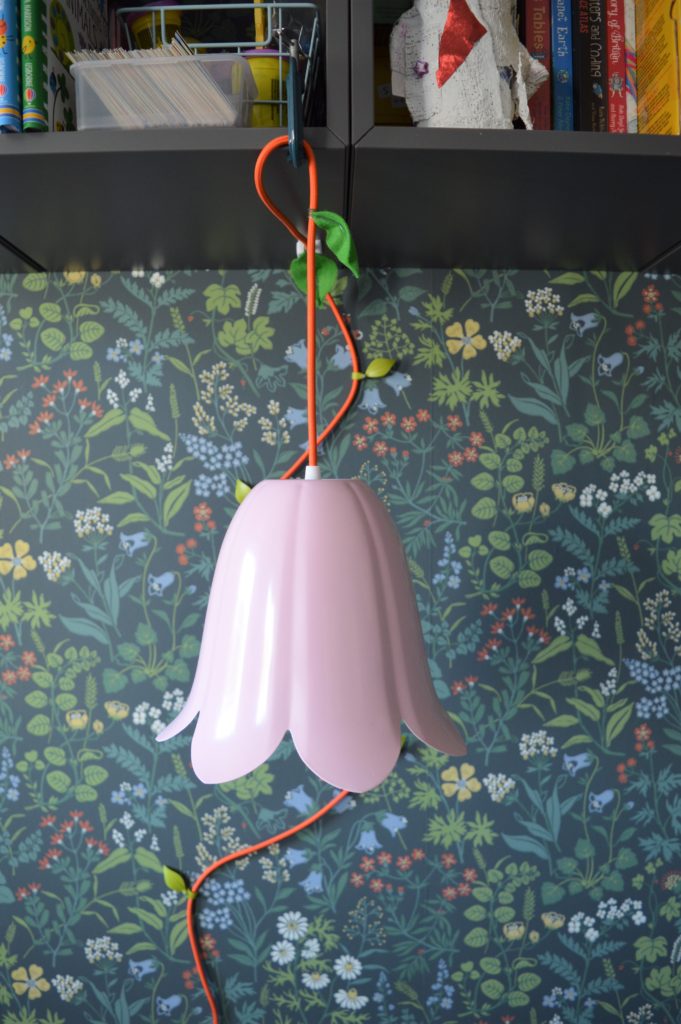 Having learnt my lesson from the old double desk, I wanted the desks to last but I also wanted the warm you get from wood and a surface the girls could use without me worrying about it getting damaged. The legs are IKEA PÅHL legs and they adjust to 3 different heights so the desk can grow with your child. The top is a pine dining table top cut in half. I love the weathered and warm look of the wood but all with the modern convenience of the adjustable legs.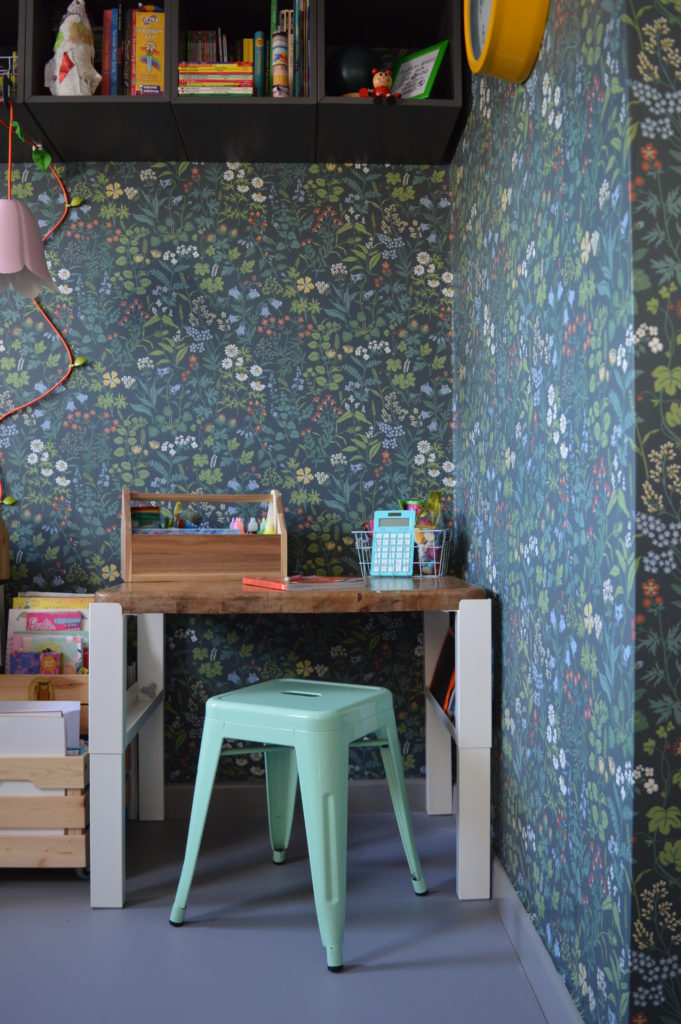 Storage is obviously key when it comes to kids. I thought I would share how I store my girls' pens and pencils: in cut off plastic milk bottles. I simply cut the bottoms off the bottles with a sharp knife and then cover the lip with either washi tape or electrician's tape depending which is nearest. They are all kept together in their 'tool box' but they can take out the pot they need. This is such an easy way to upcycle and it's free!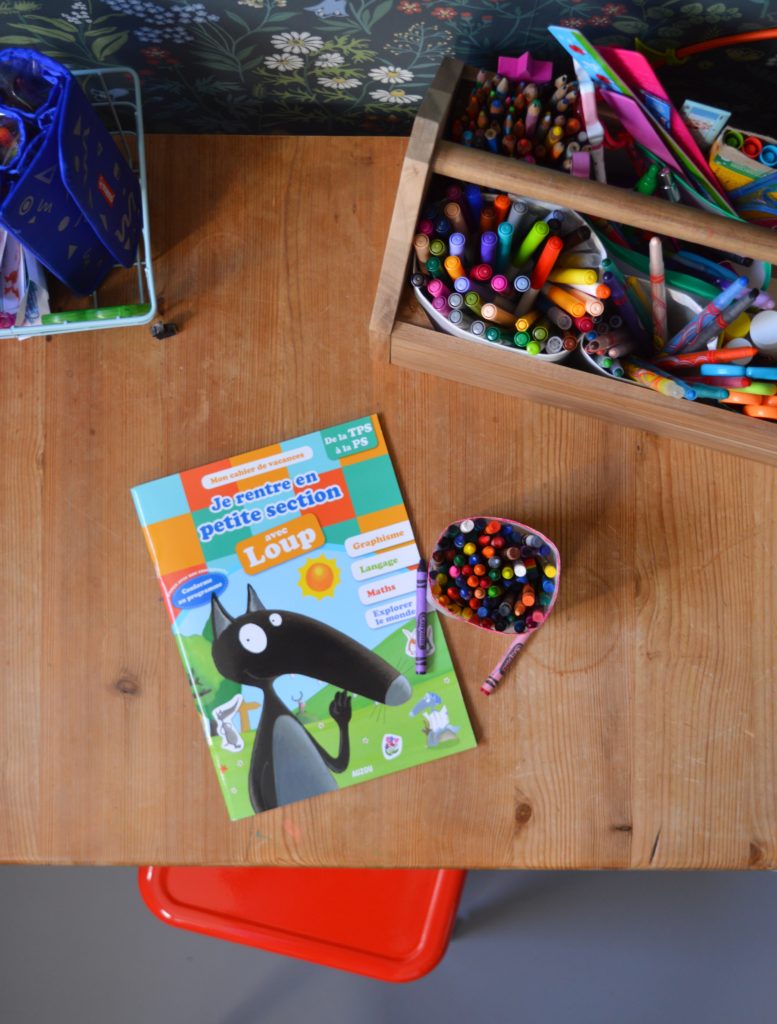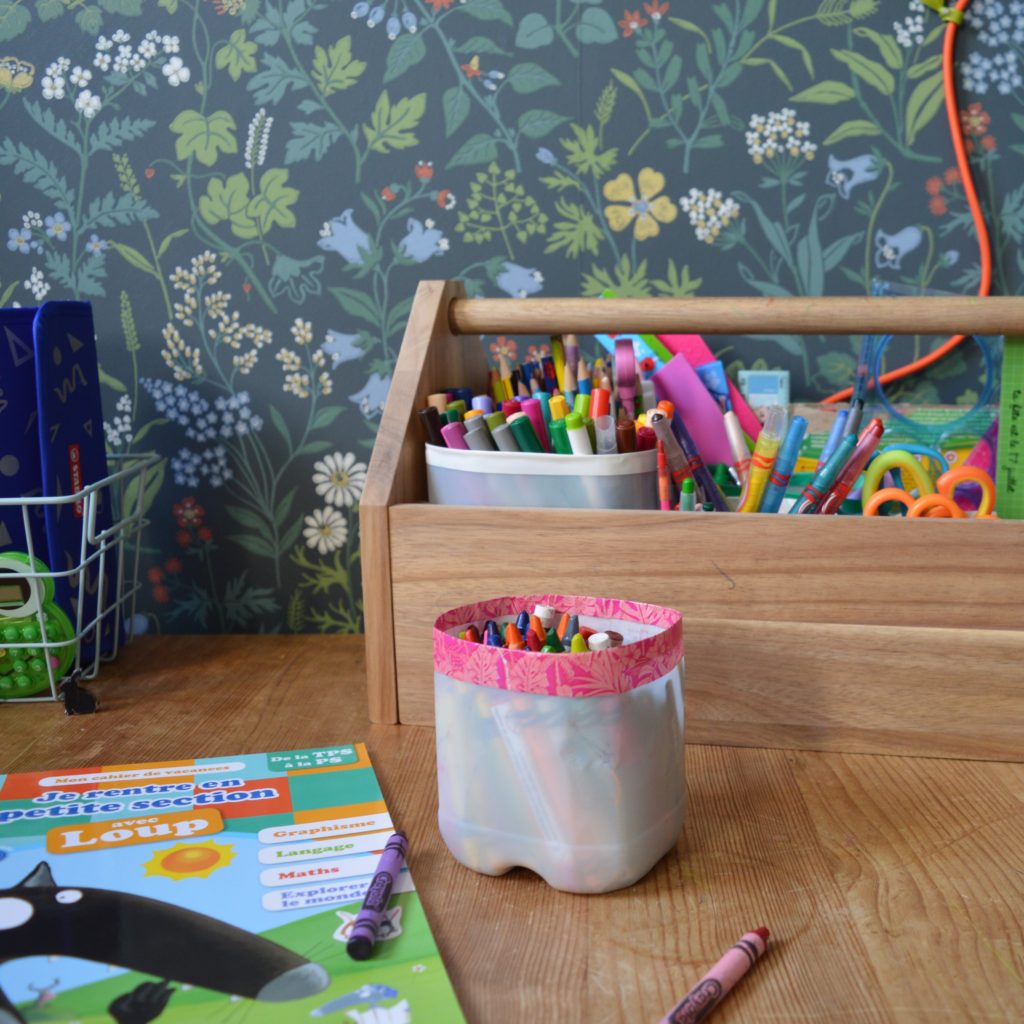 On the grey wall I decide to create a little gallery wall: floral and with a hint of pink/peach. The cherry blossom is a poster my mum found in her house when she moved in. I painted the bottom frame which was silver metal with Annie Sloan Chalk Paint in Scandinavian Pink. The flower fairy plate is from eBay.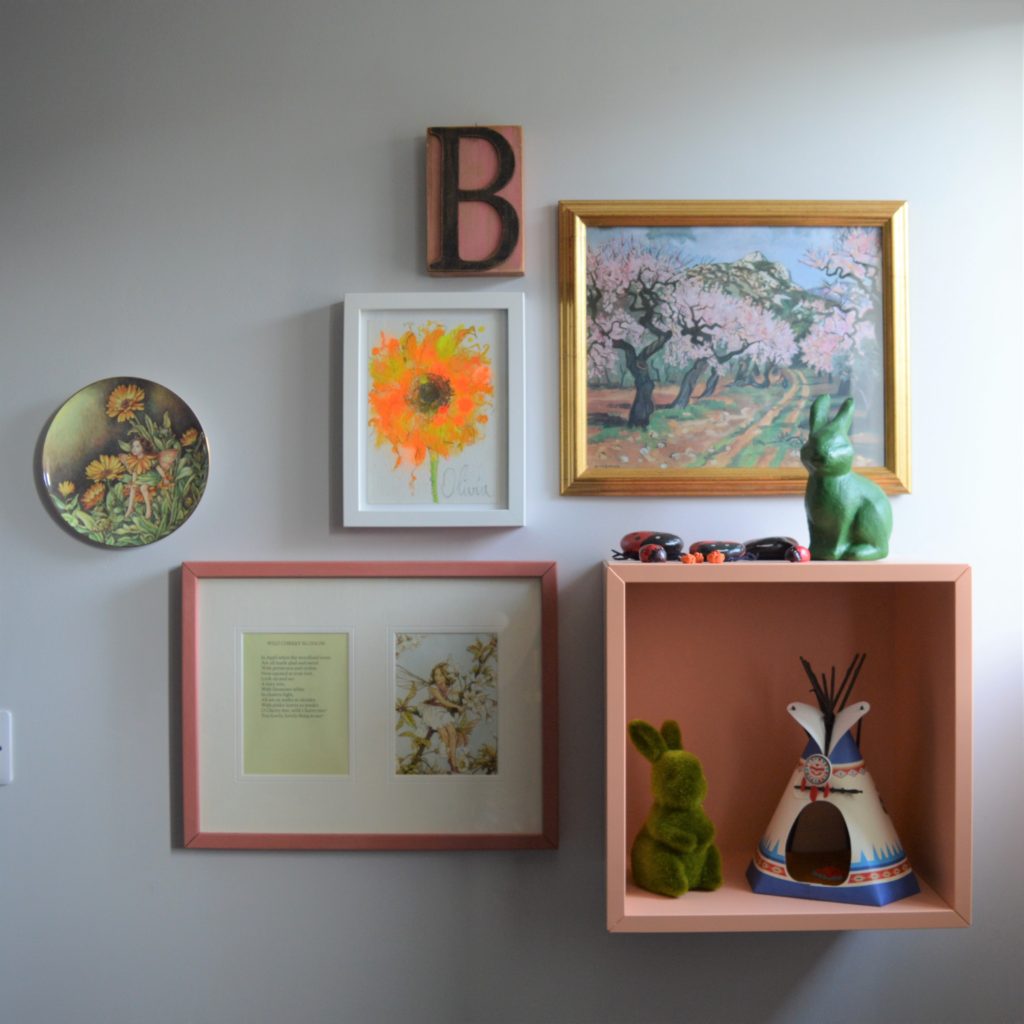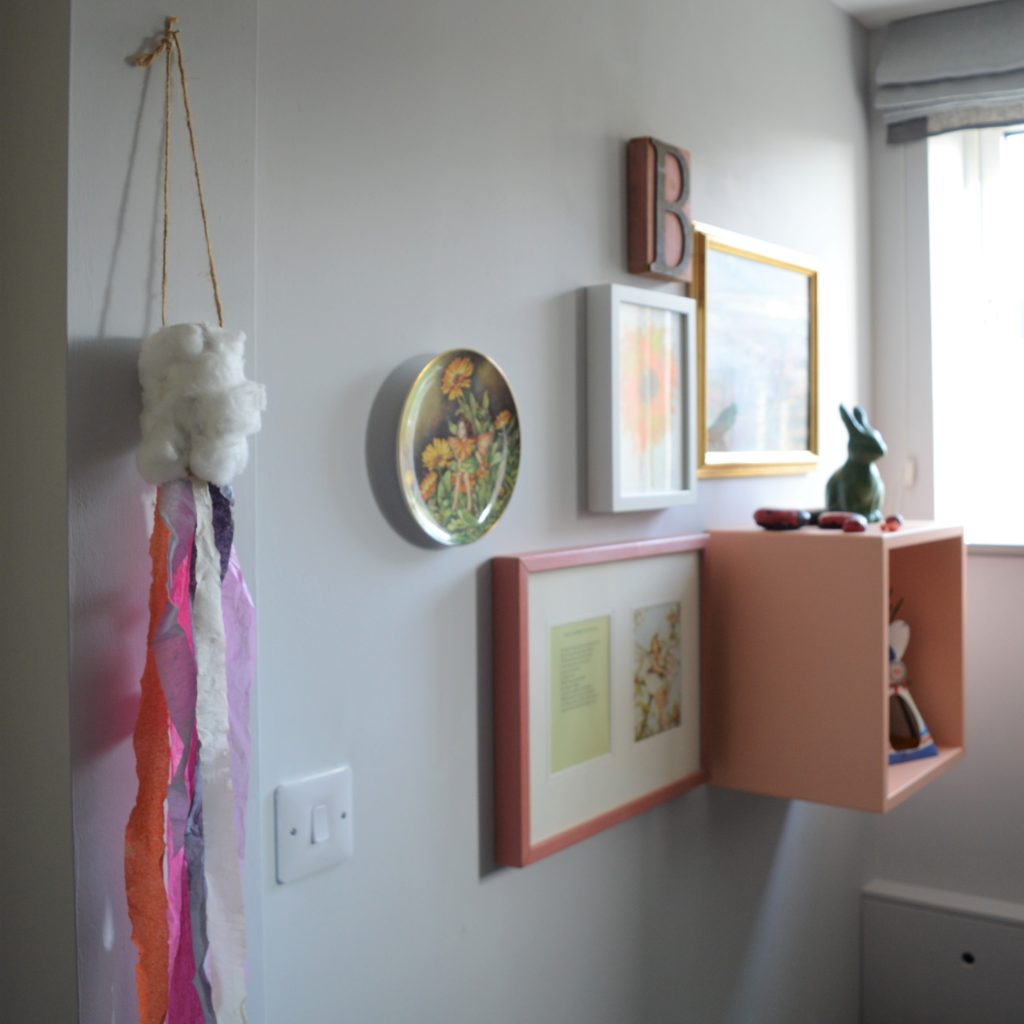 I made these super easy IKEA LACK Lego tables, you can read the how to in the linked post.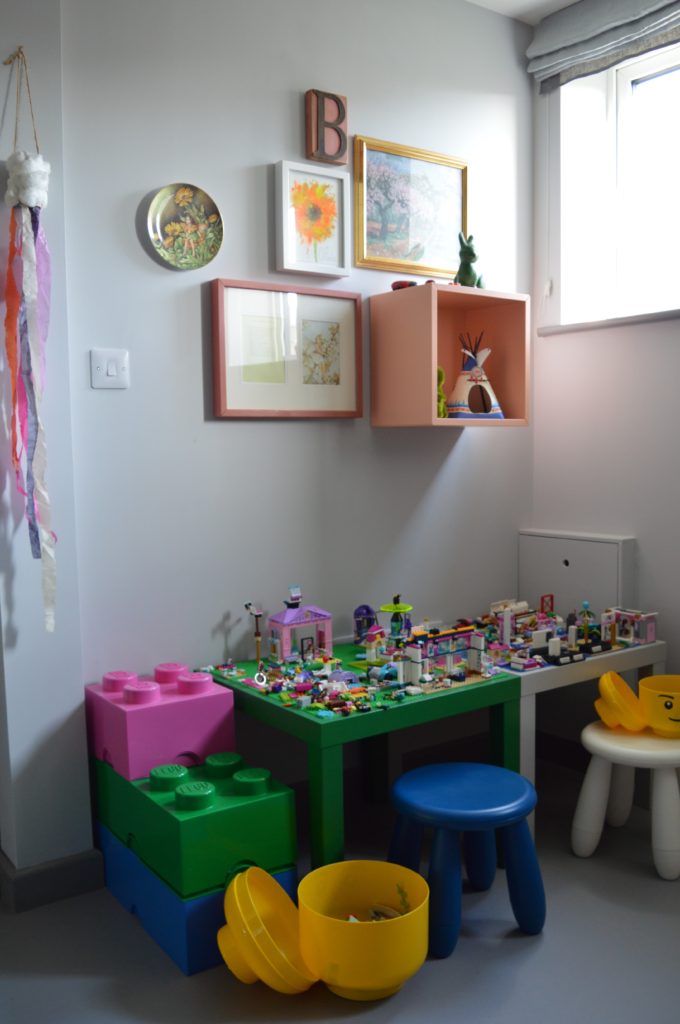 The girls picked out the Portuguese flying birds when we were in Portugal on holiday. I love how they add depth to the wallpaper and bring it alive. I also love this view with the three wallpapers. The loo has colour in wallpaper!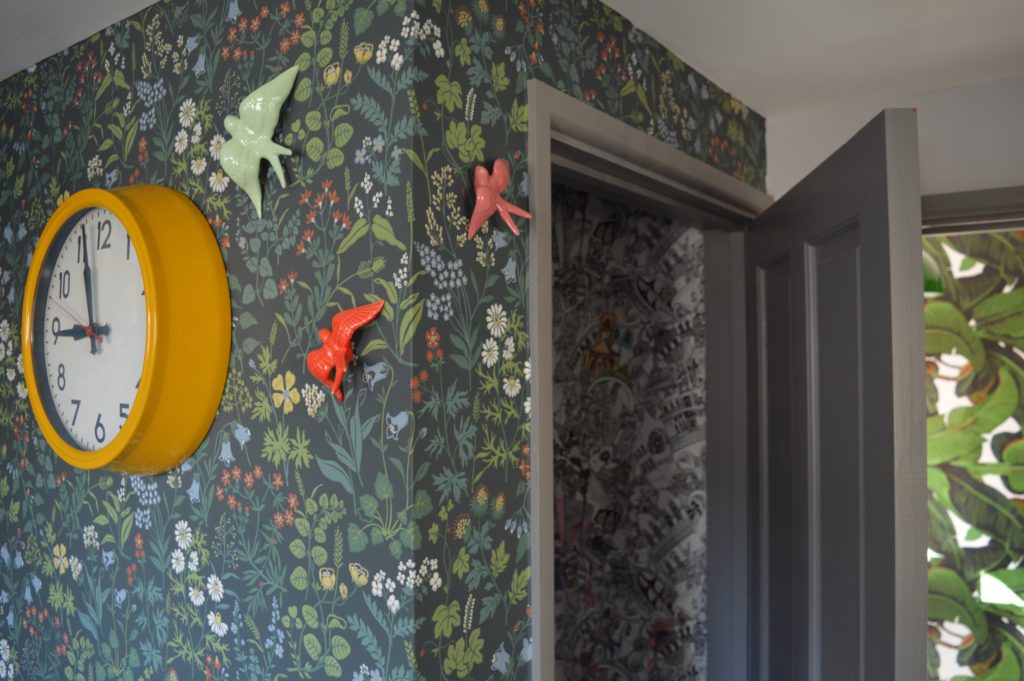 I had to add a hanging planter to the room: pink and mustard with romance of the ivy. I love it against the wallpaper. You can see how to make this super easy hanging planter here.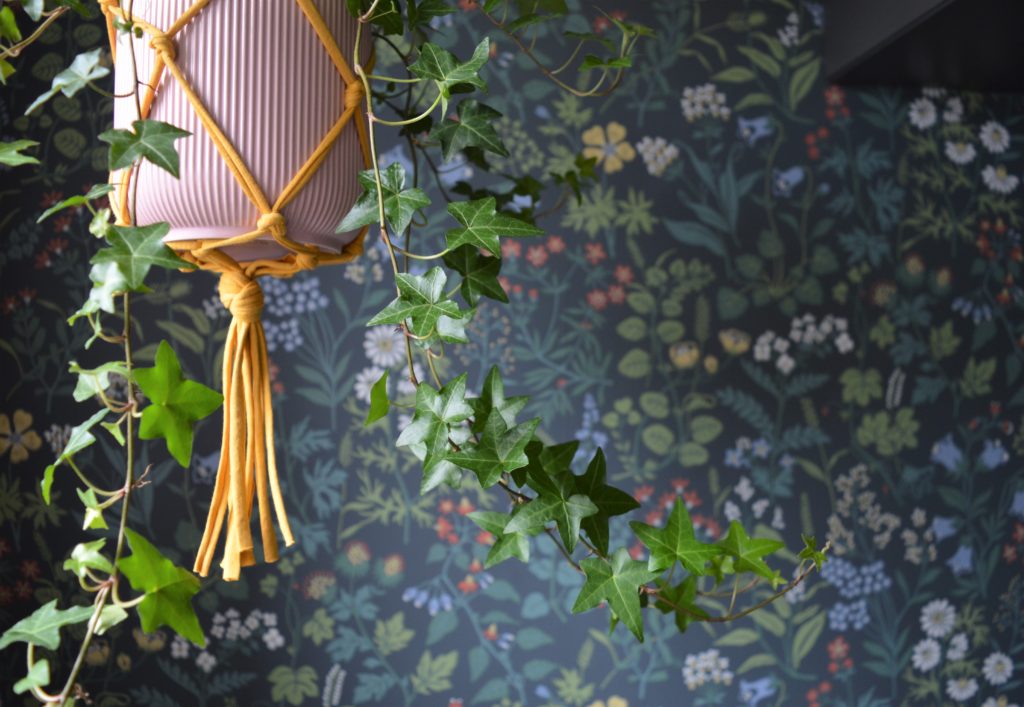 Now fingers crossed it will last them a few years.
I hope you're inspired!