Macramé wall hangings are a massive nursery/ kids' bedroom decor trend. So when I discovered the Jersey Be Good yarn from WOOL AND THE GANG (this unique t-shirt yarn is made from recycled factory off-cuts), I really wanted to try my hand at macramé. I had a few branches I had dried after pruning our fruit trees this winter so I used them as the frame.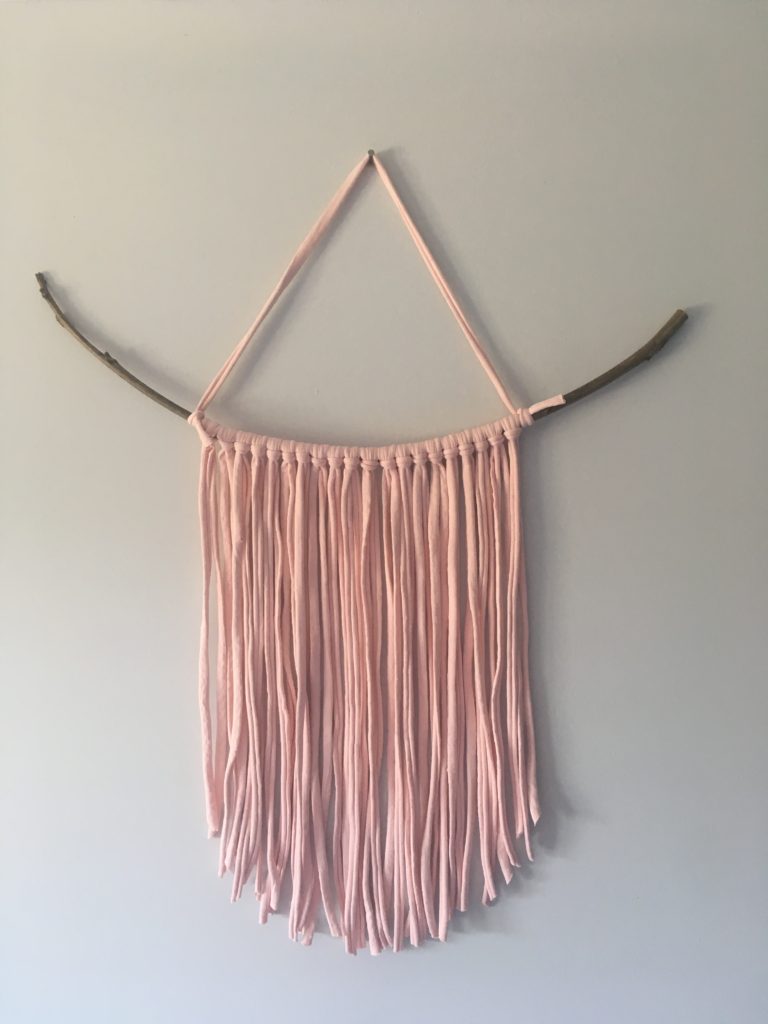 I'm going to be honest, the elastic in the jersey yarn made it really hard to tie knots so I decided to go for simpler designs. But in reality I think they are still a lovely simple decor piece (which anyone can do).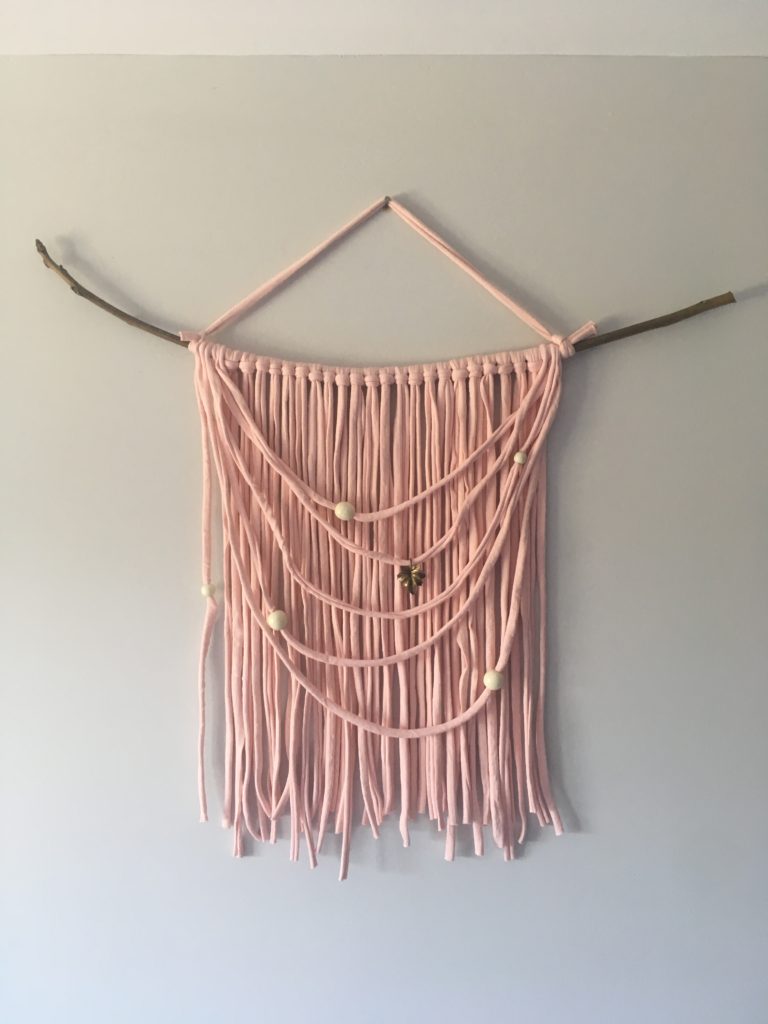 On this one, I used items from my broken jewellery collection.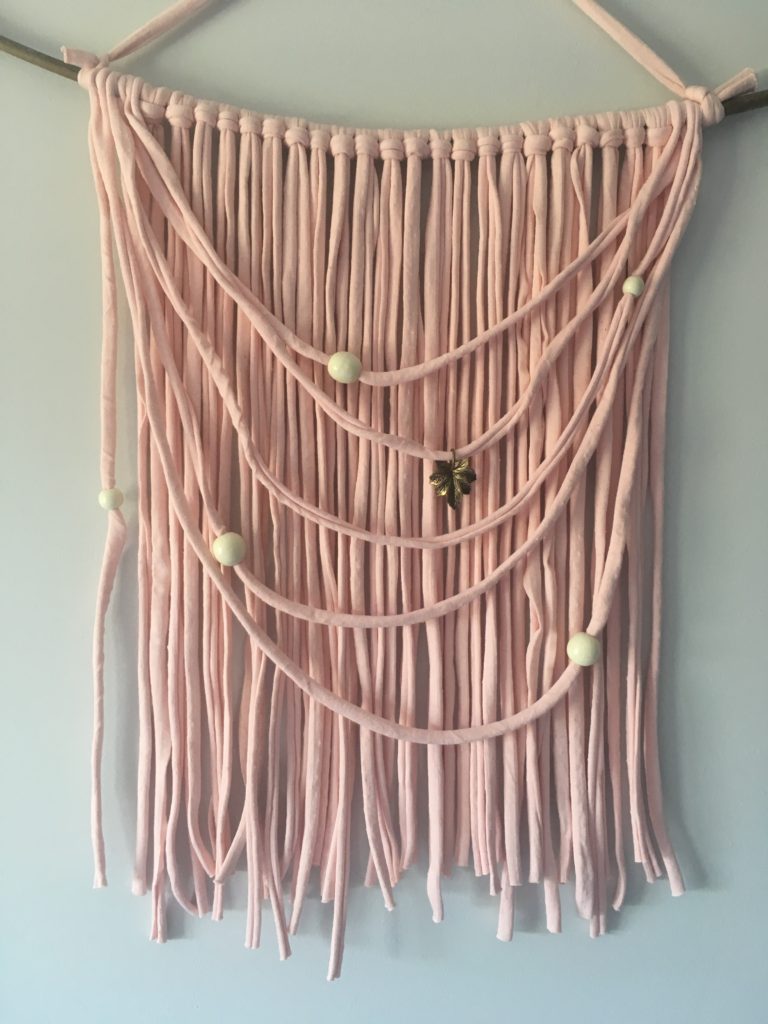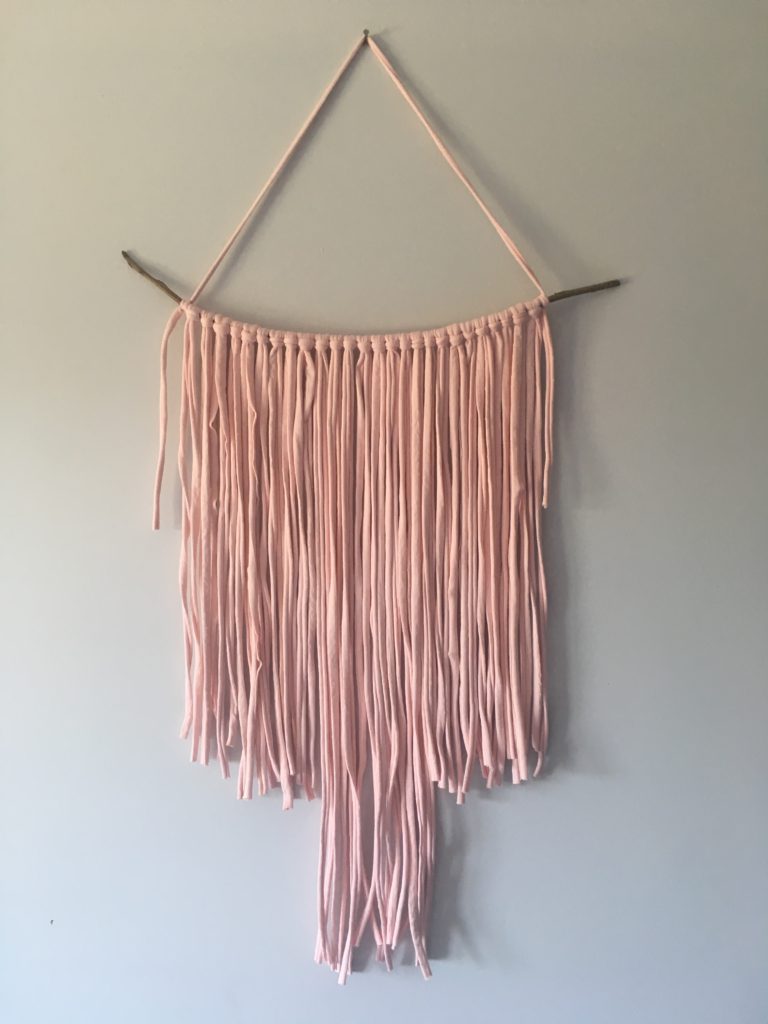 Happy making!