If you follow my blog, you'll already know that my mum is why I'm obsessed with interior design. She is a curtain maker by trade and a serial house flipper. And one of those power house working women from the 1980s who raised me to believe there were no glass ceilings to break.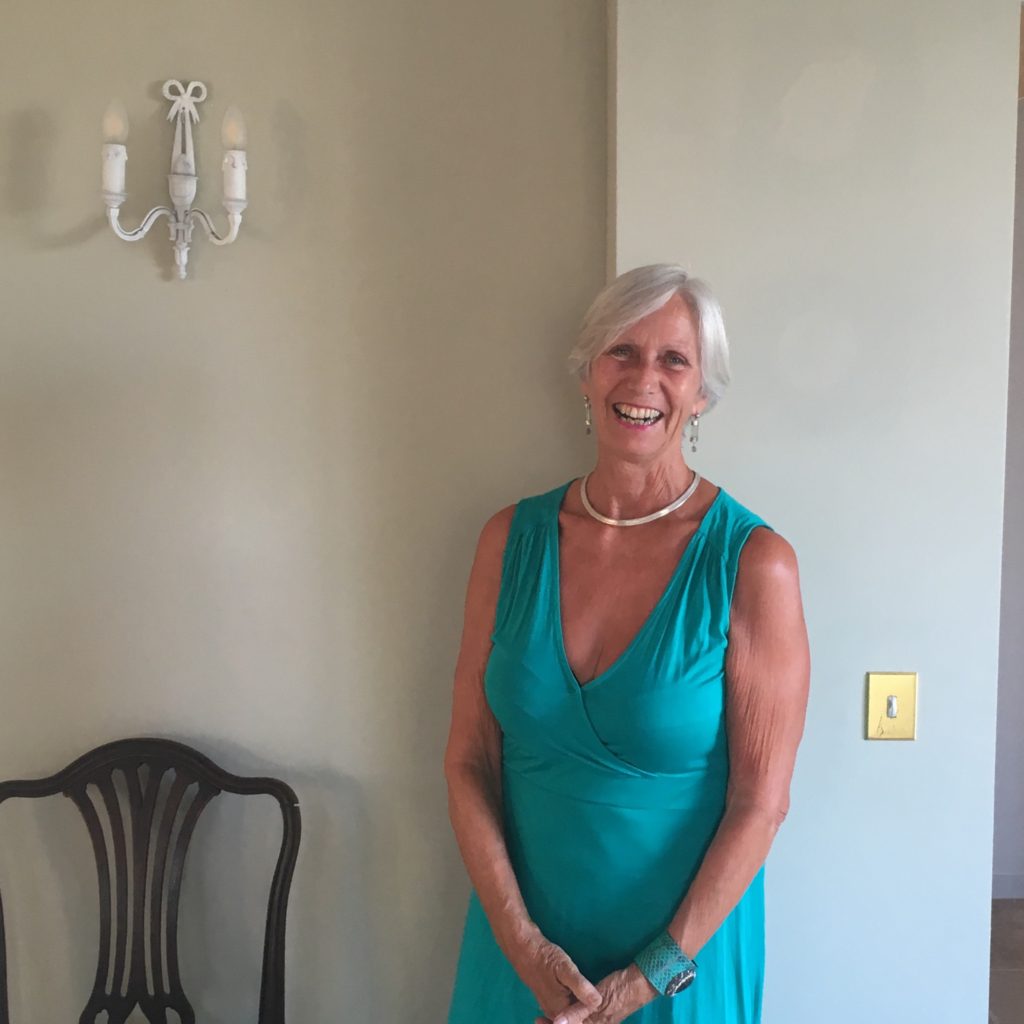 I moved to France with my mum in 1989 to a gorgeous hill top village in the Luberon. My mum then flipped that house and many others in the Vaucluse area, and ended on the most beautiful town house. The house was her dream house but my mum has always dreamed of a sea view so 18 months ago, she took a brave decision to sell and completely uproot by moving to the Riviera. And this is part of her sea view. Yup it's pretty amazing, practically 180 degrees (minus a few hills) and definitely a sea view dream come true.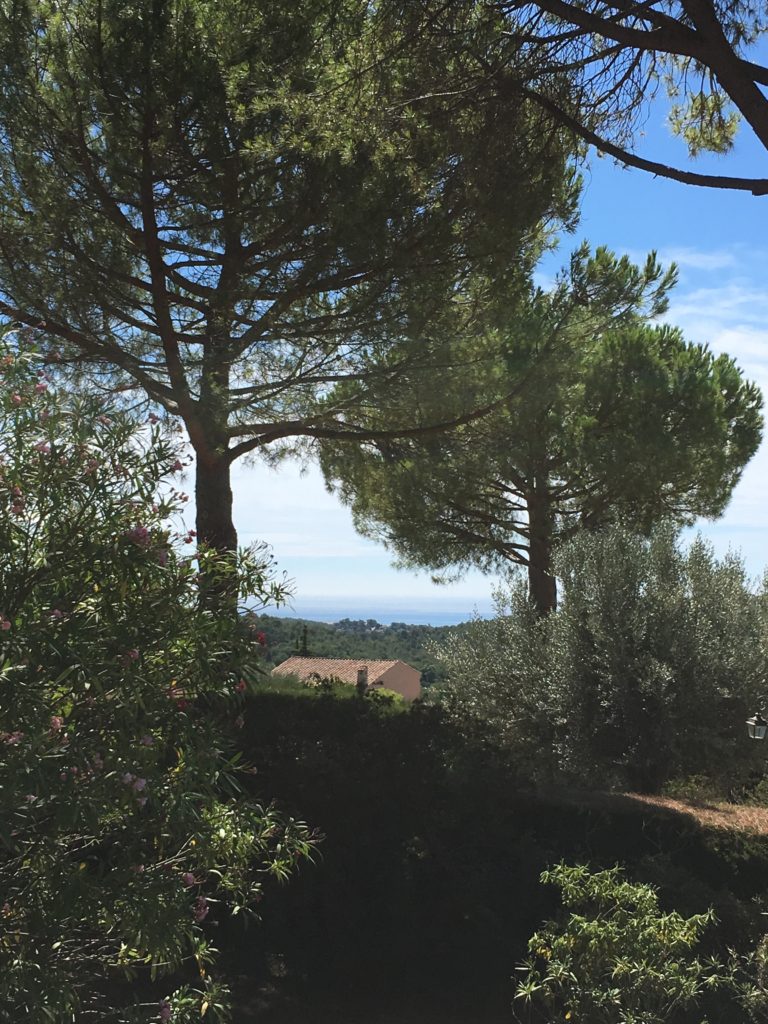 The house was a 1970s build which had only had one owner who only used it for one month per year. It was like a 70s time capsule (my idea of heaven!). My mum has reworked the layout and has bought her touch to it. There's an open plan sitting room diner, all with sea view of course.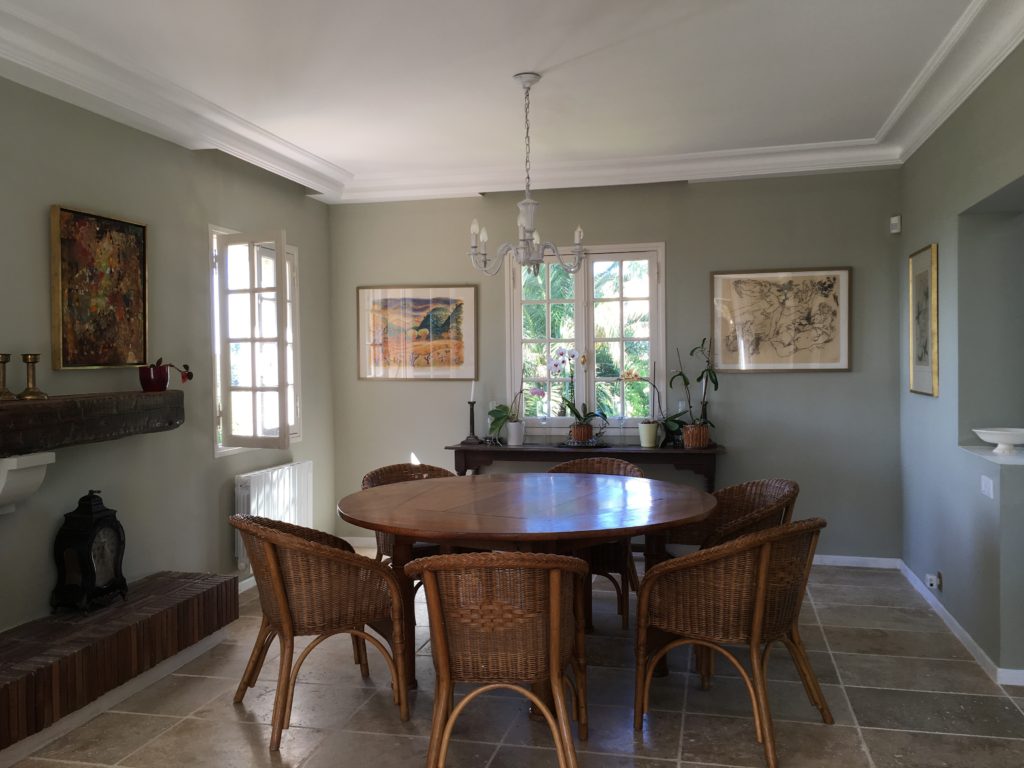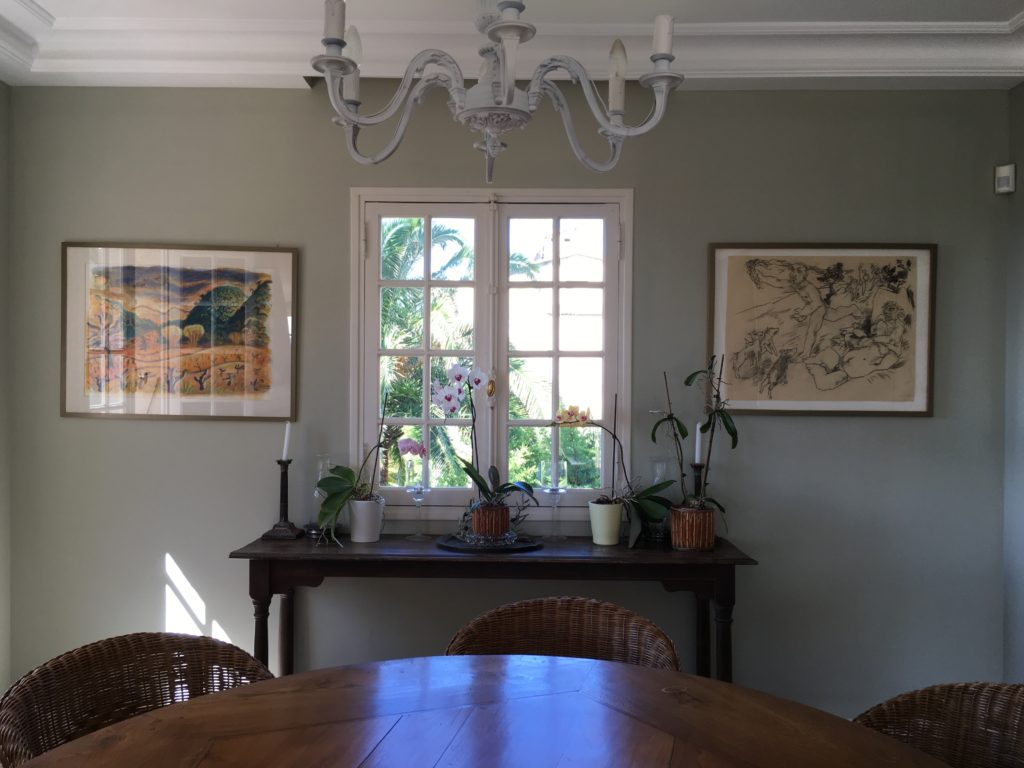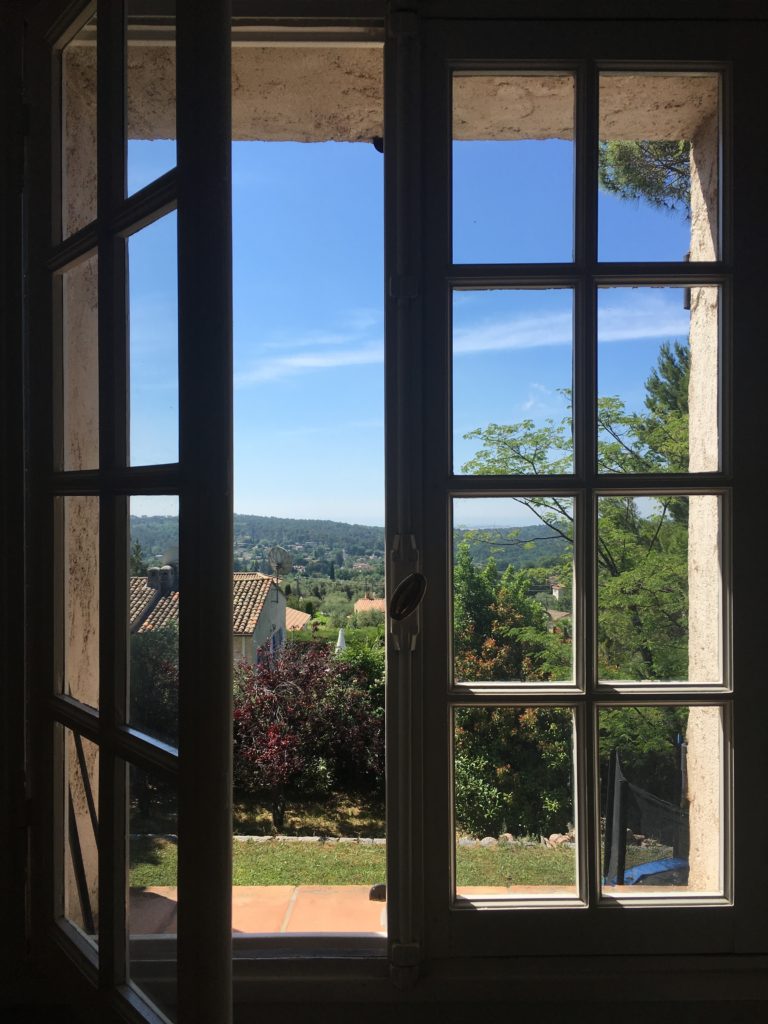 There is a fireplace in the the corner, linking the sitting room and dinning room together.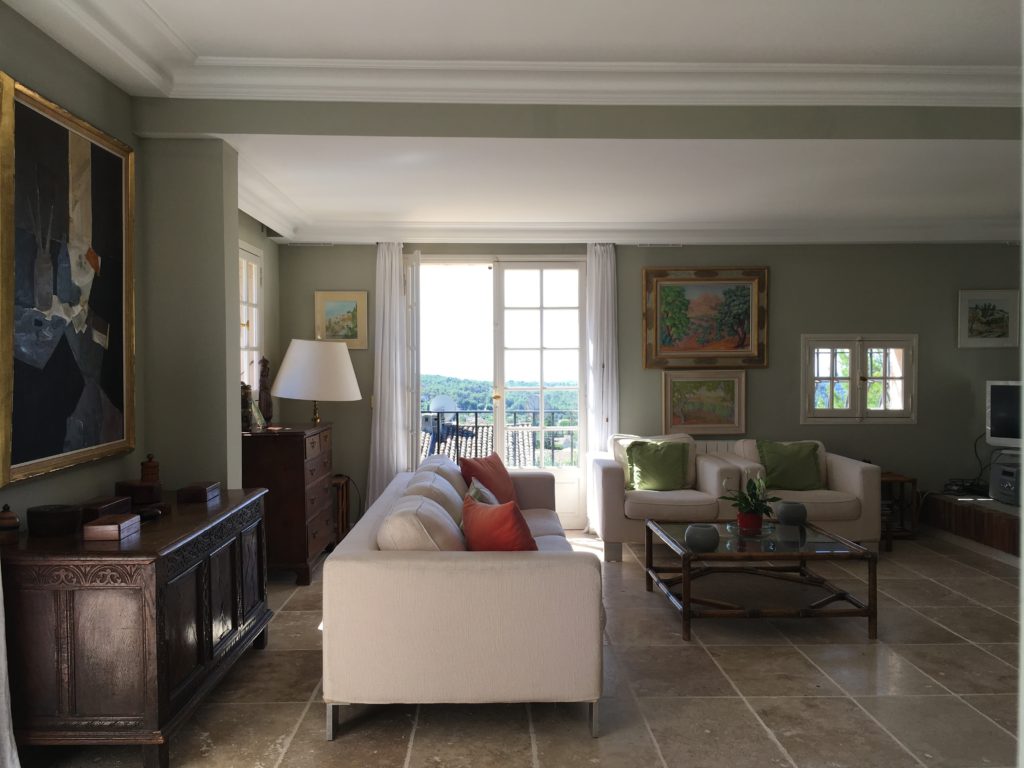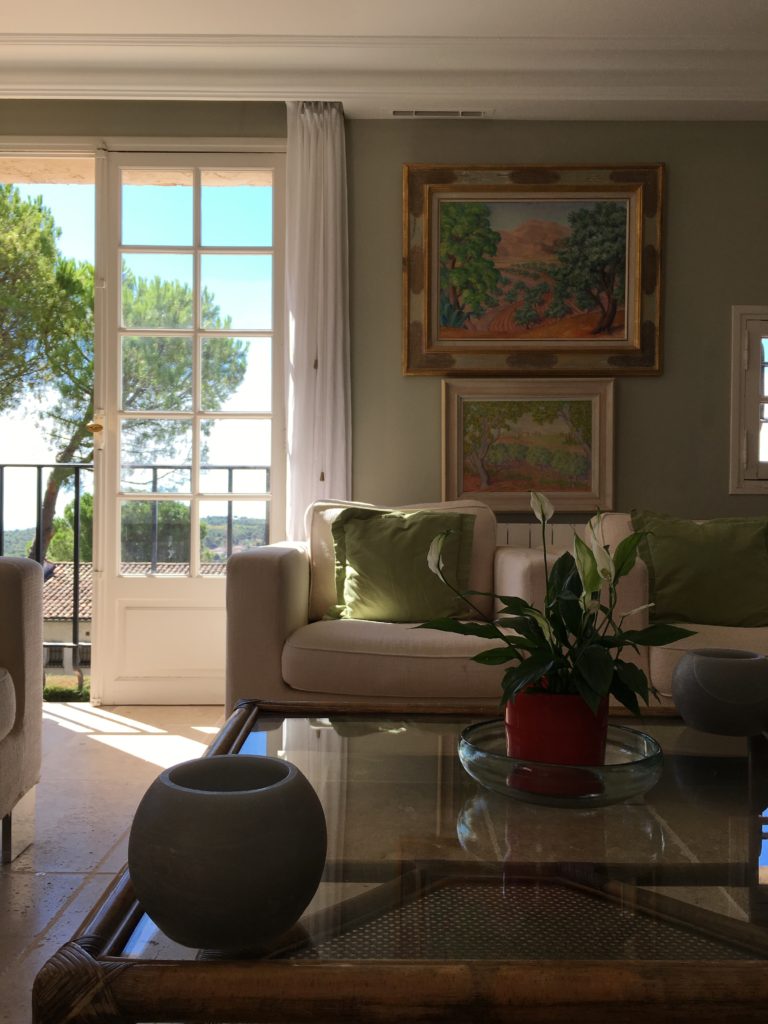 And the light in the autumn is also stunning.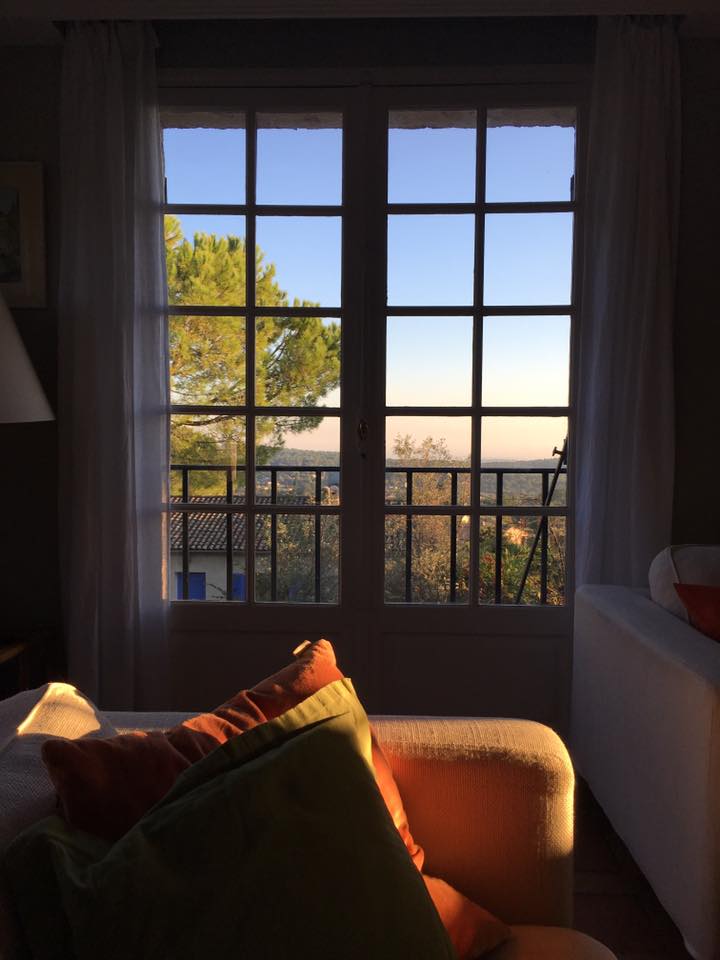 This was a built in cupboard which she opened up and painted.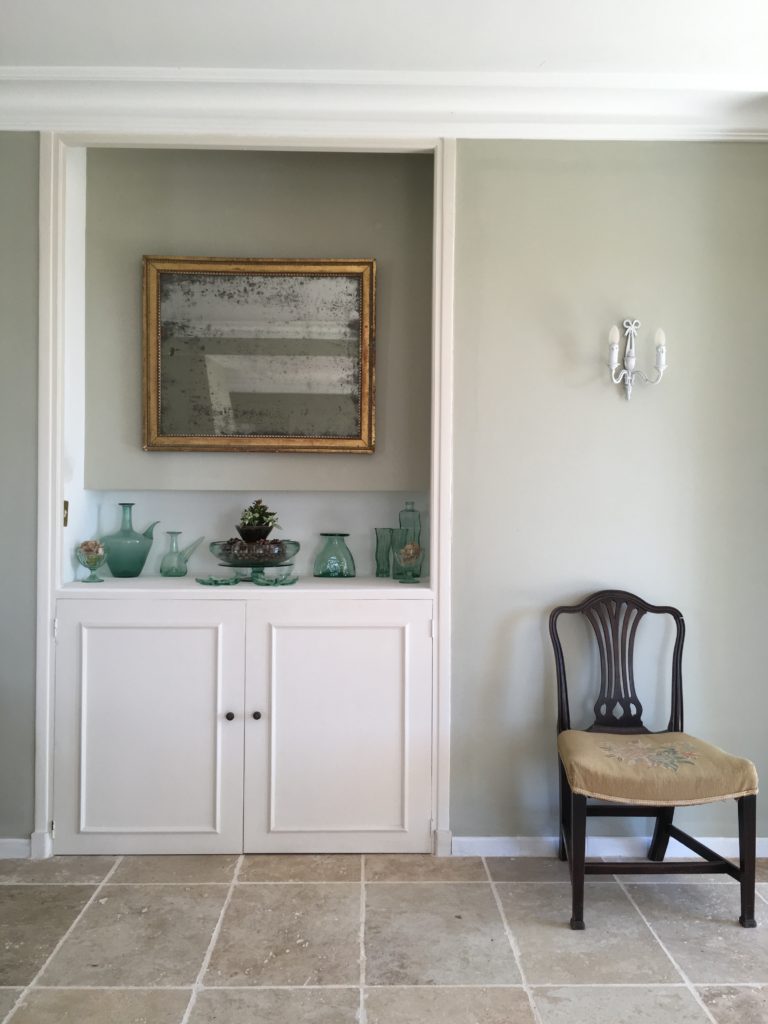 She loves green, and green paint and of course it works beautifully in the South of France. This is Farrow&Ball Mizzle.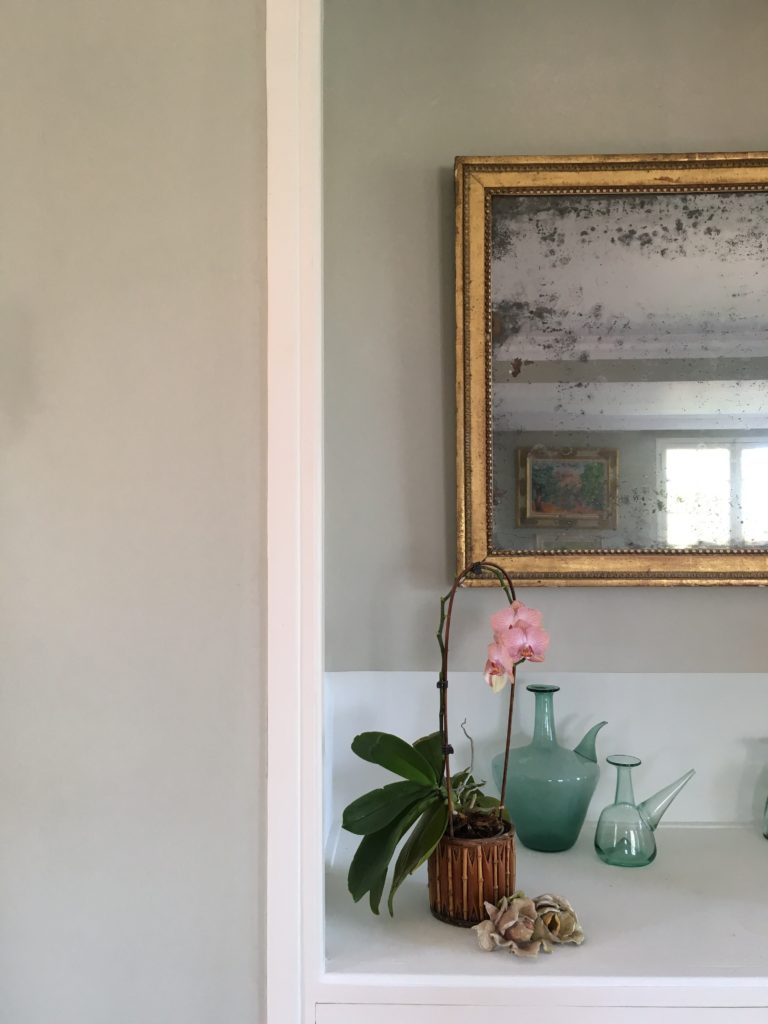 She cut the house into two self contained units. The original 1970s kitchen was relocated to the ground floor flat for guests and this is the new IKEA kitchen she designed. The green/bronze doors are custom made and then painted.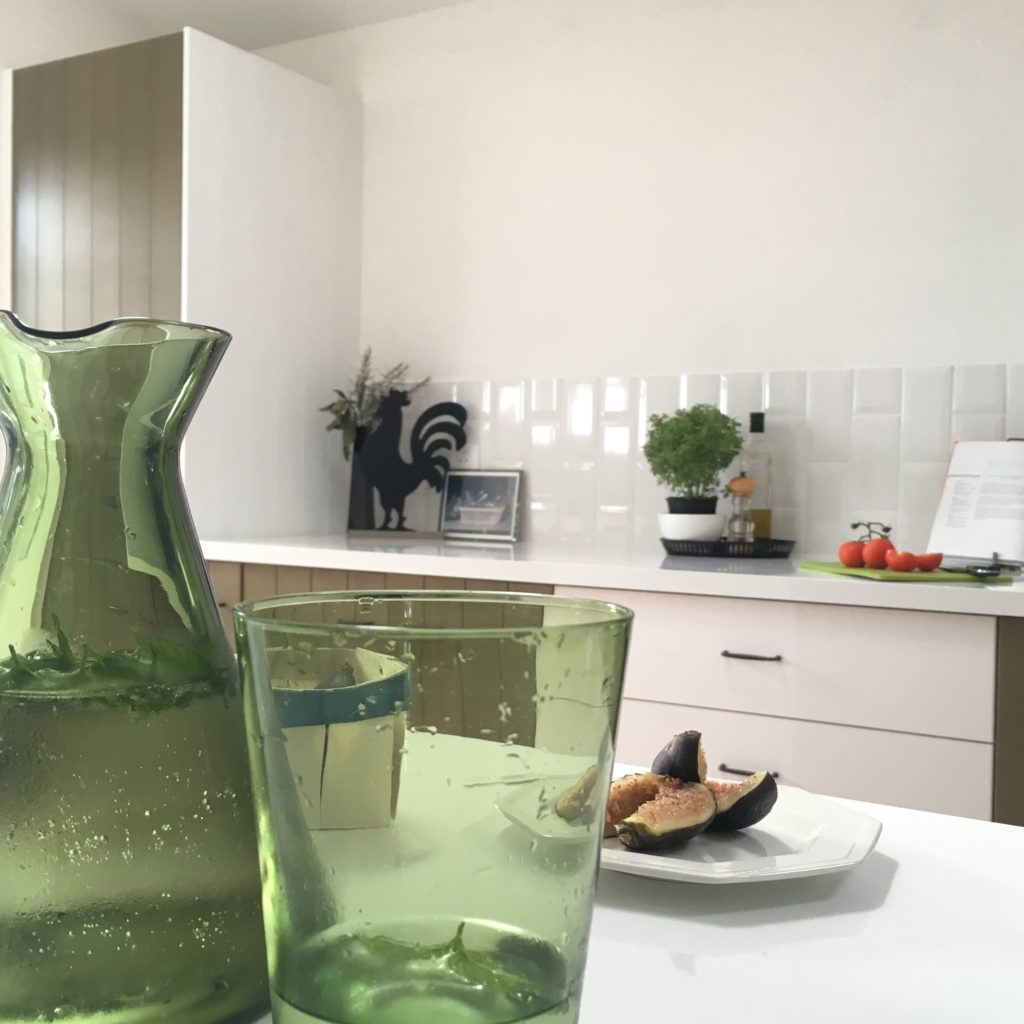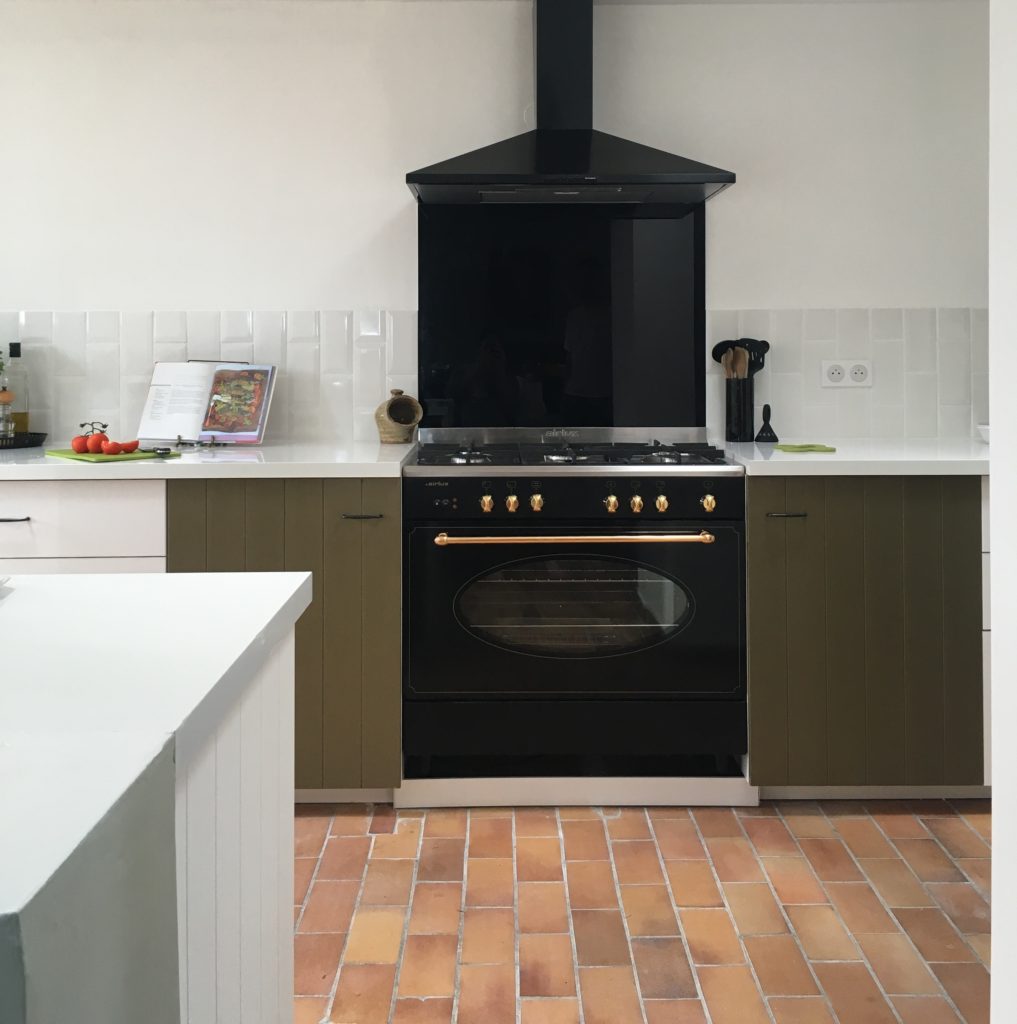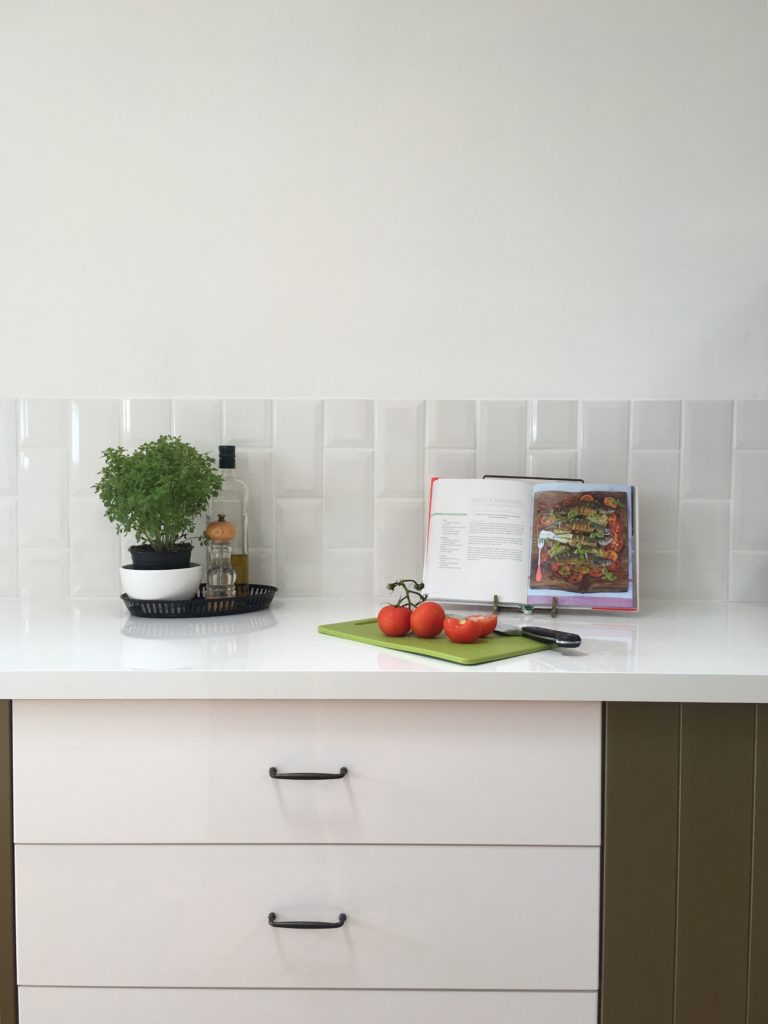 These photos were taken before the new flooring was fitted. The large cream travertine stone tiles now flow seamlessly throughout the first floor.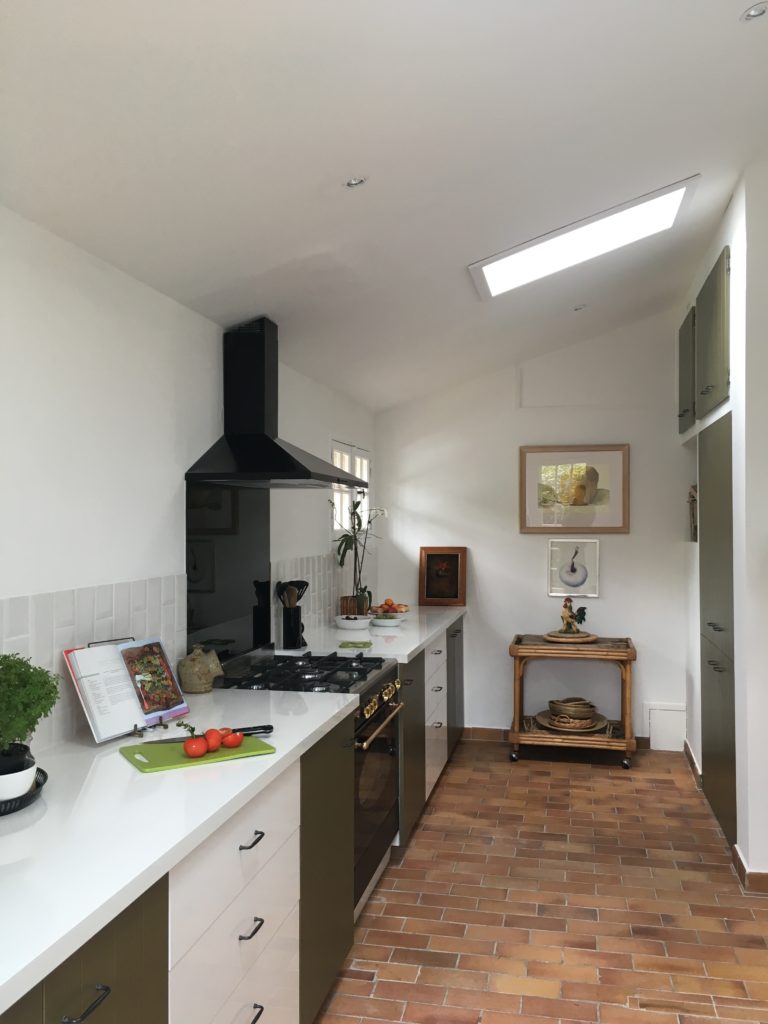 I find the light in the house so inspiring. Here's a photo of my mum's wooden utensils on the kitchen work surface.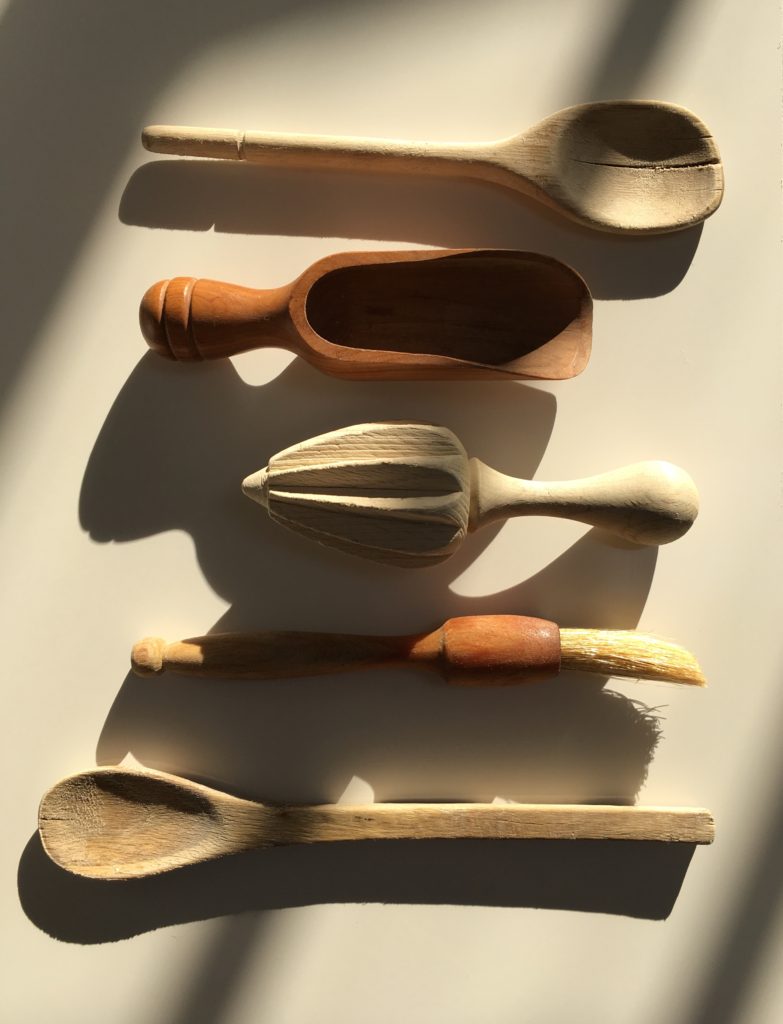 She has a master suite with its own balcony, bathroom, walk through wardrobe and office corner.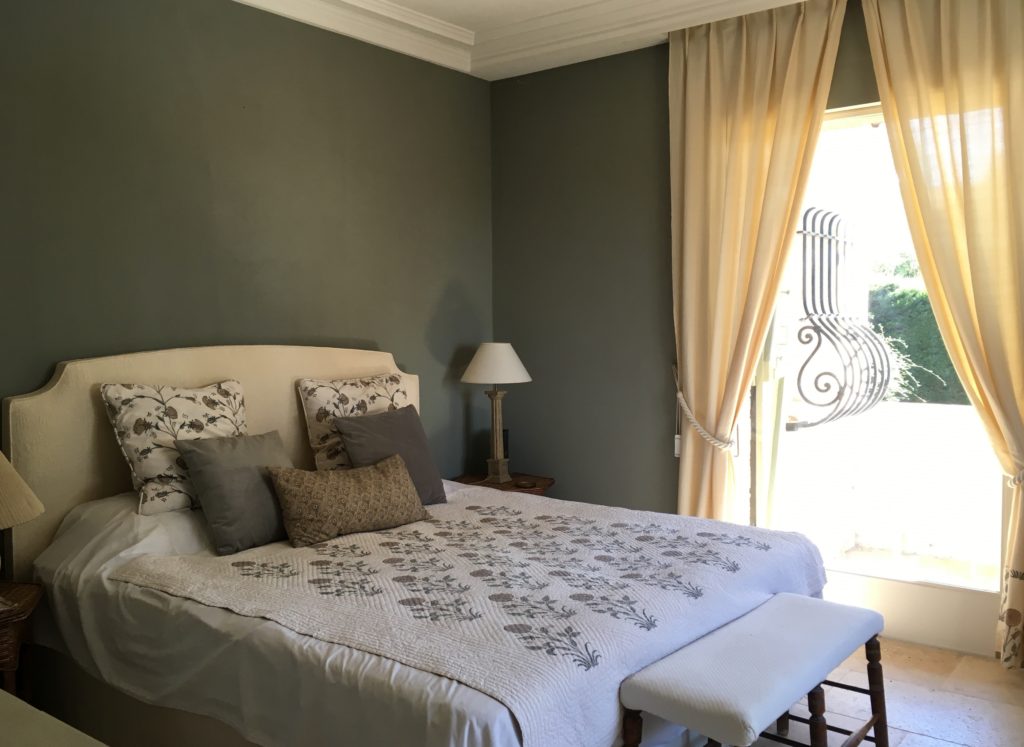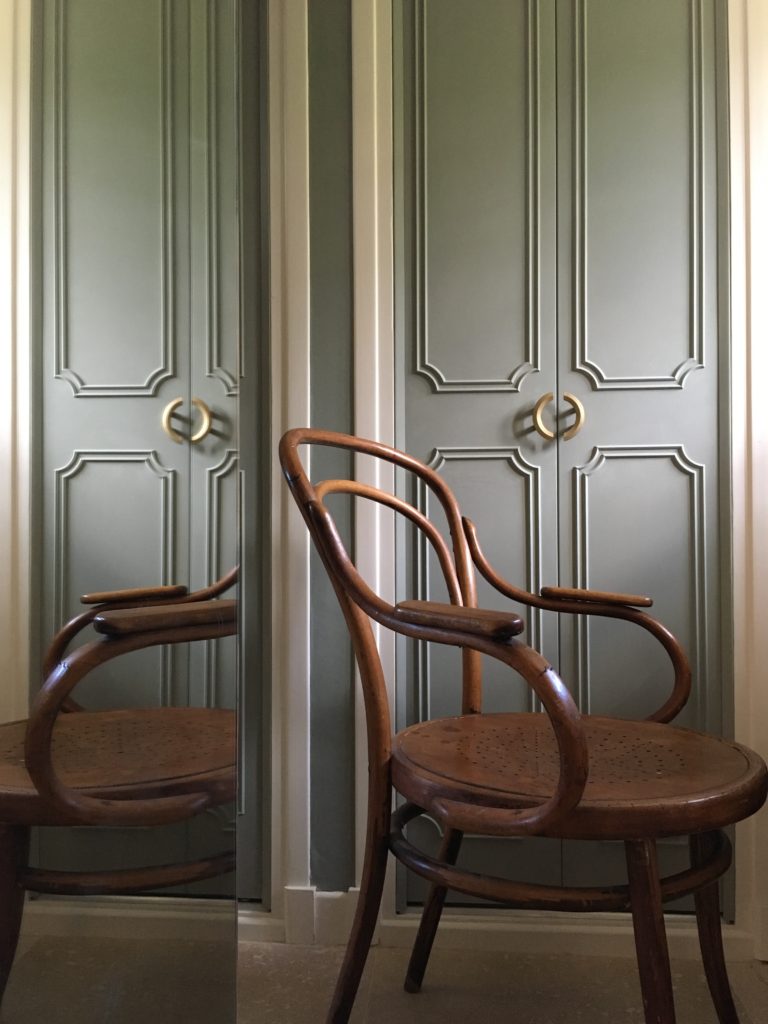 The master suite and wardrobe doors are painted Farrow&Ball Pigeon. A very peaceful bluey green.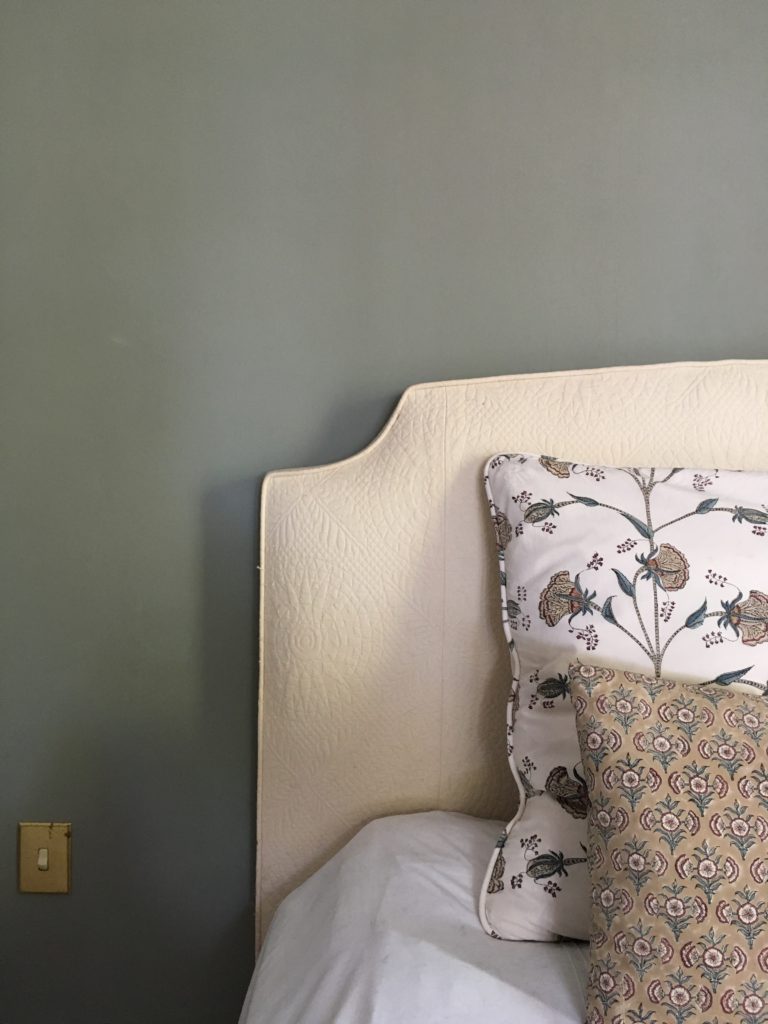 This is one of the downstairs bedrooms. This stunning original 1970s floral wallpaper used to cover the whole room. And by whole room, I mean the walls, the ceiling and the wardrobe doors! My mum wanted to 'tone it down' so I suggested a wallpaper bed canopy.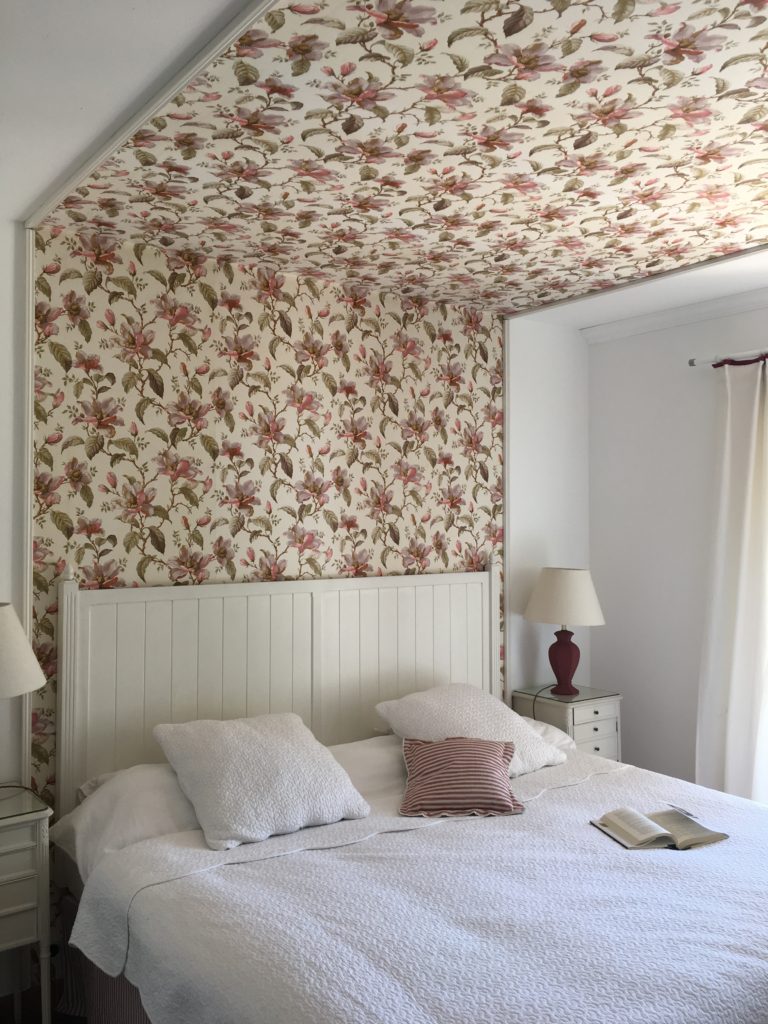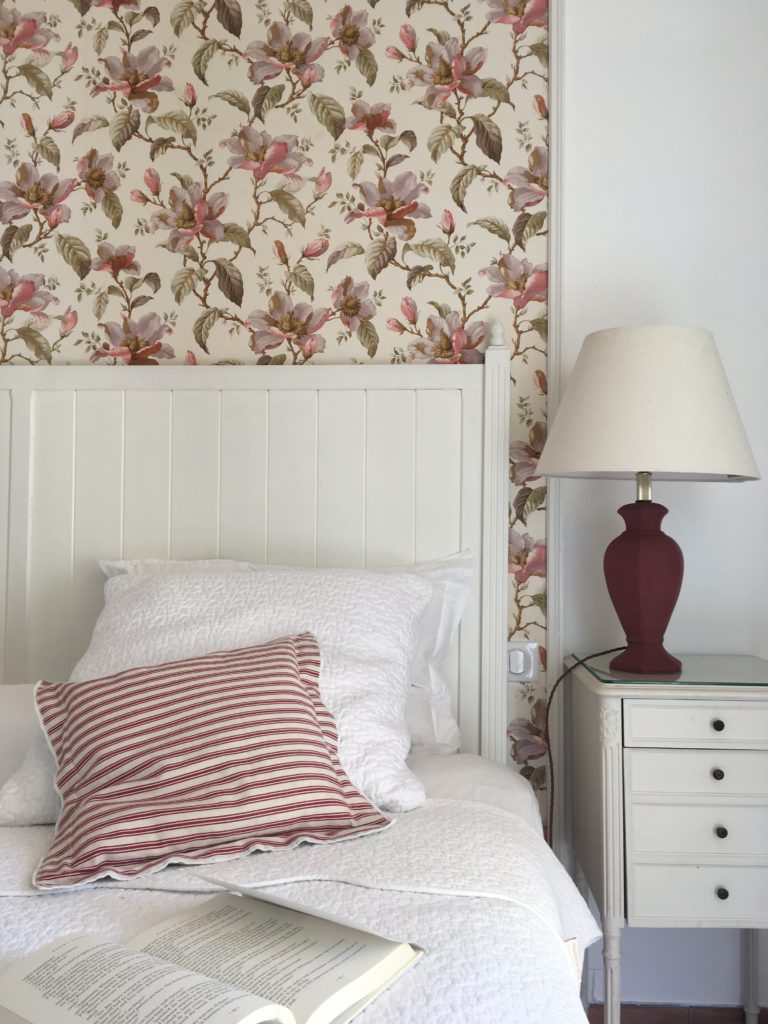 When you dream about French houses, you picture yourself by the pool right? Well this is my spot.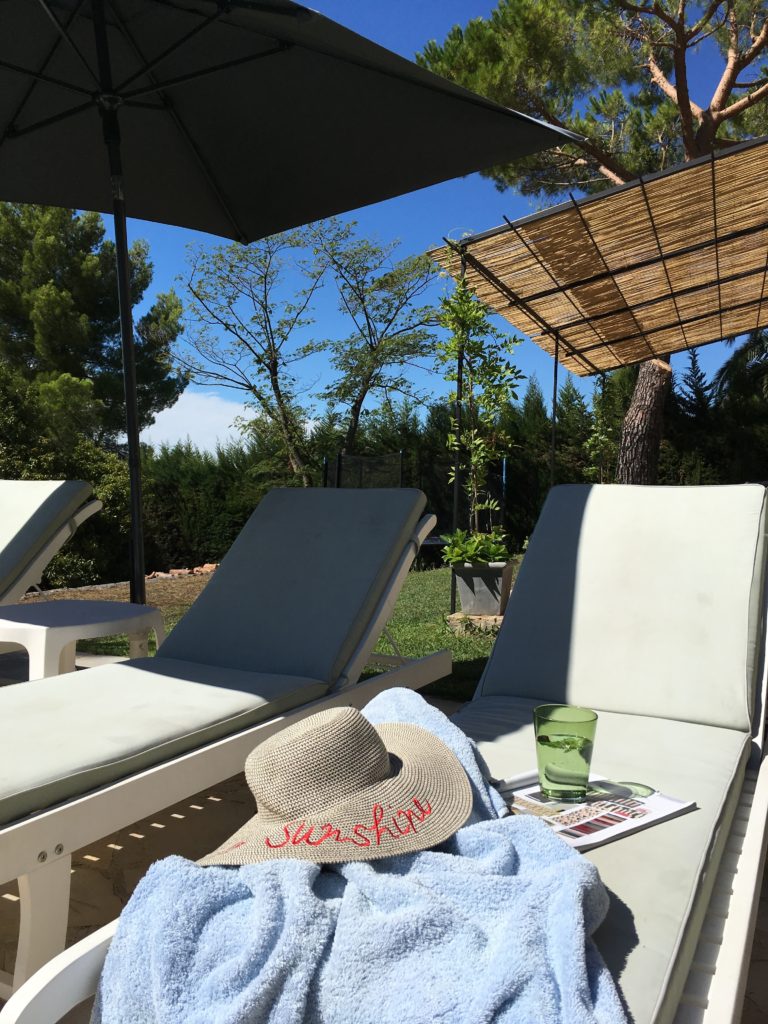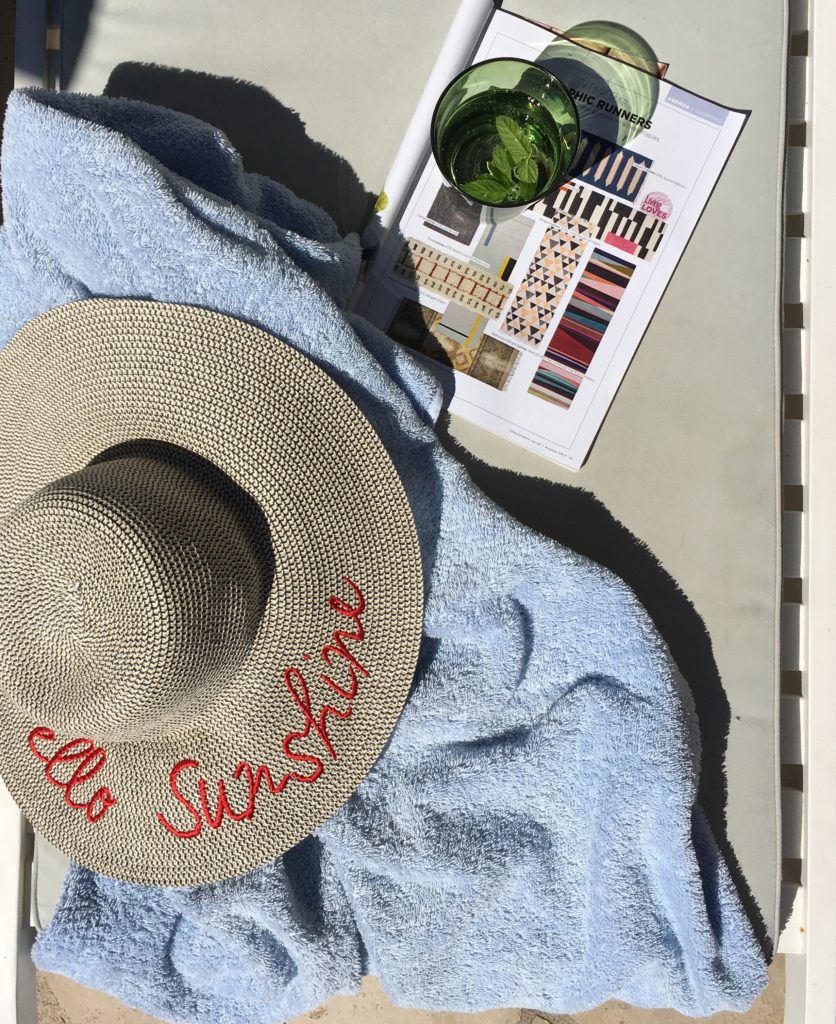 I didn't want to do a whole before and after feature for the his house tour but I did want to share the difference my mum has made with the exterior of this house. Yes a difference of seasons and a full pool does help but as you can see, she has softened the exterior by painting the shutters, removing some of the window grills, installing a custom made metal structure on the lower terrace and replacing the awning with a more modern grey.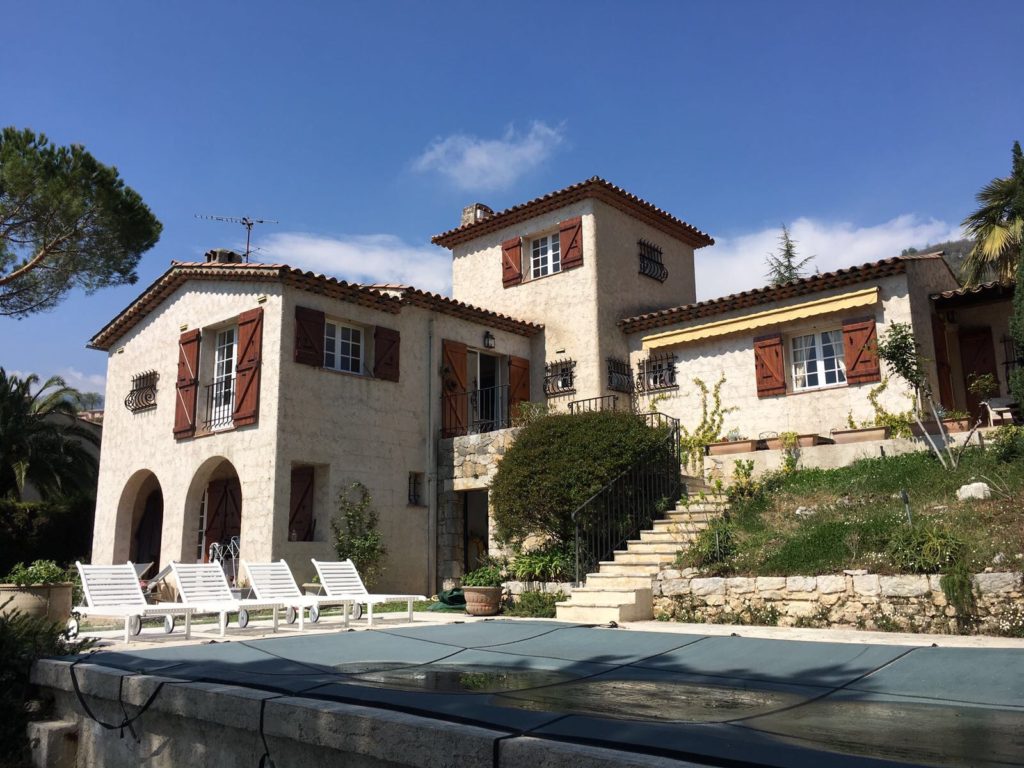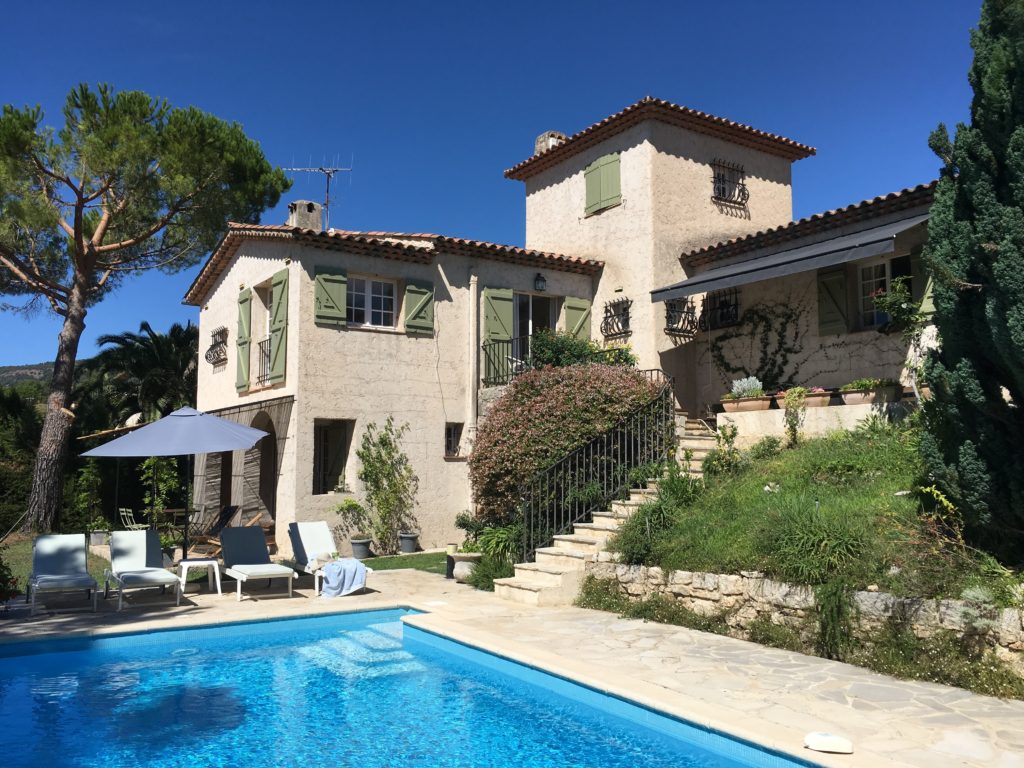 She had the shutters painted green, Farrow&Ball Olive (which is discontinued but if you have the reference you can still have it mixed up) and it couldn't be more French.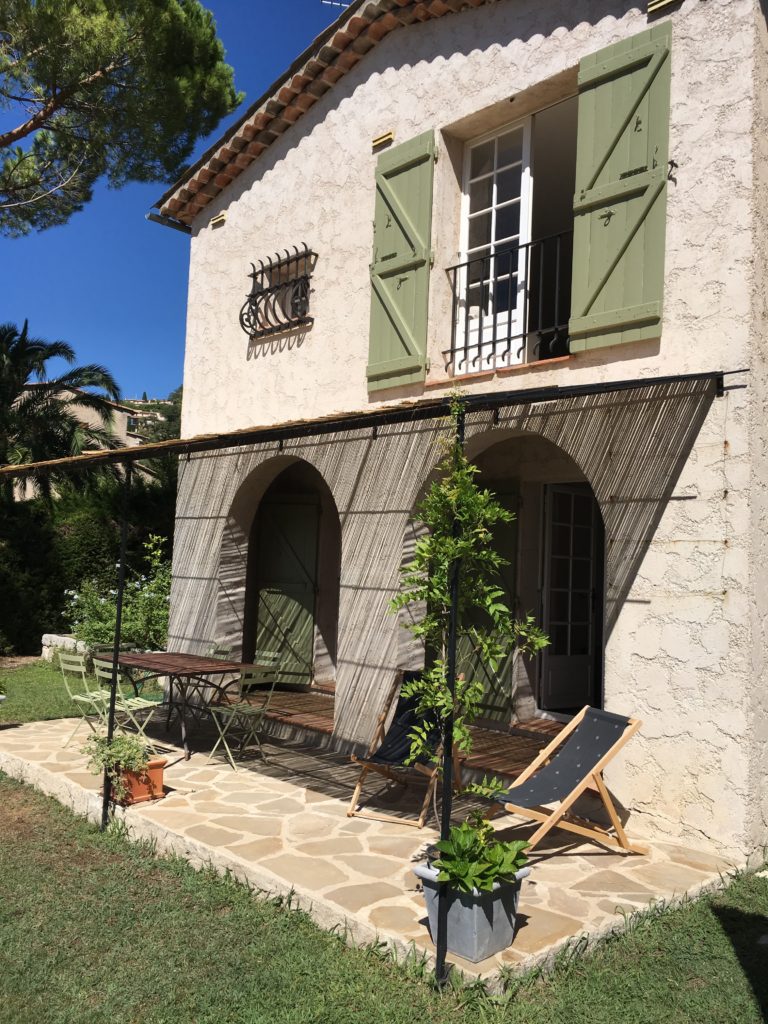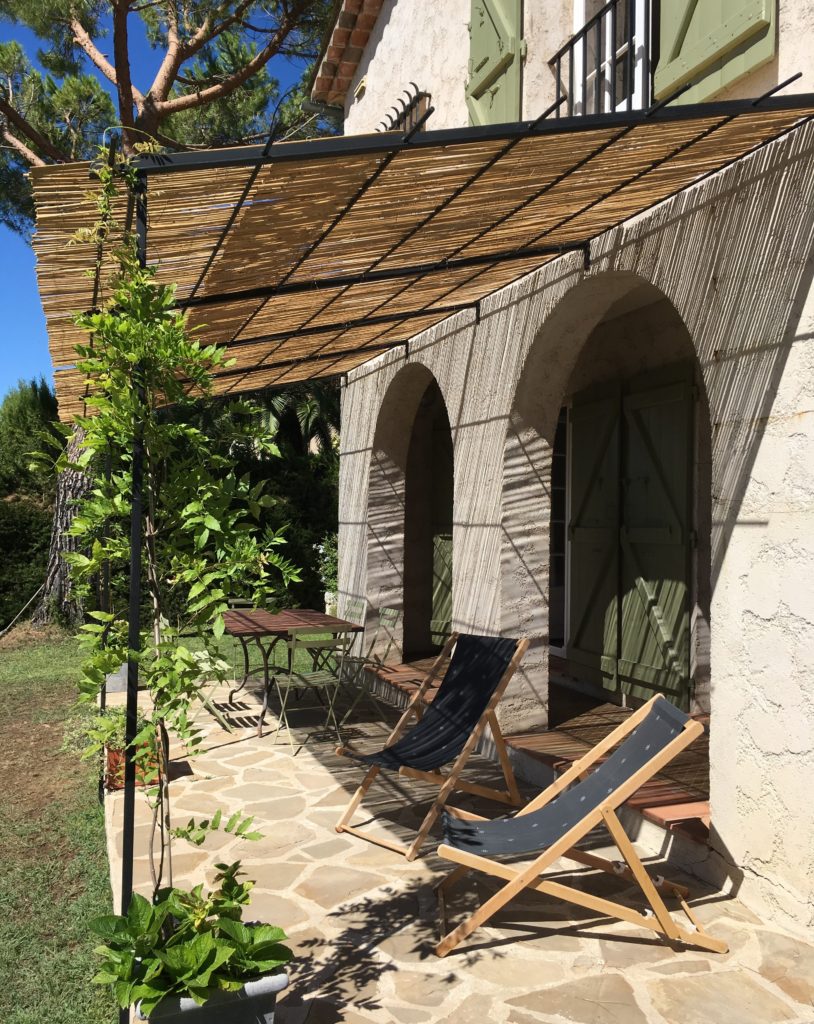 The garden is a lovely soft mix of herbs, lavender, jasmine, olive and palm trees, and of course old pots d'Anduze.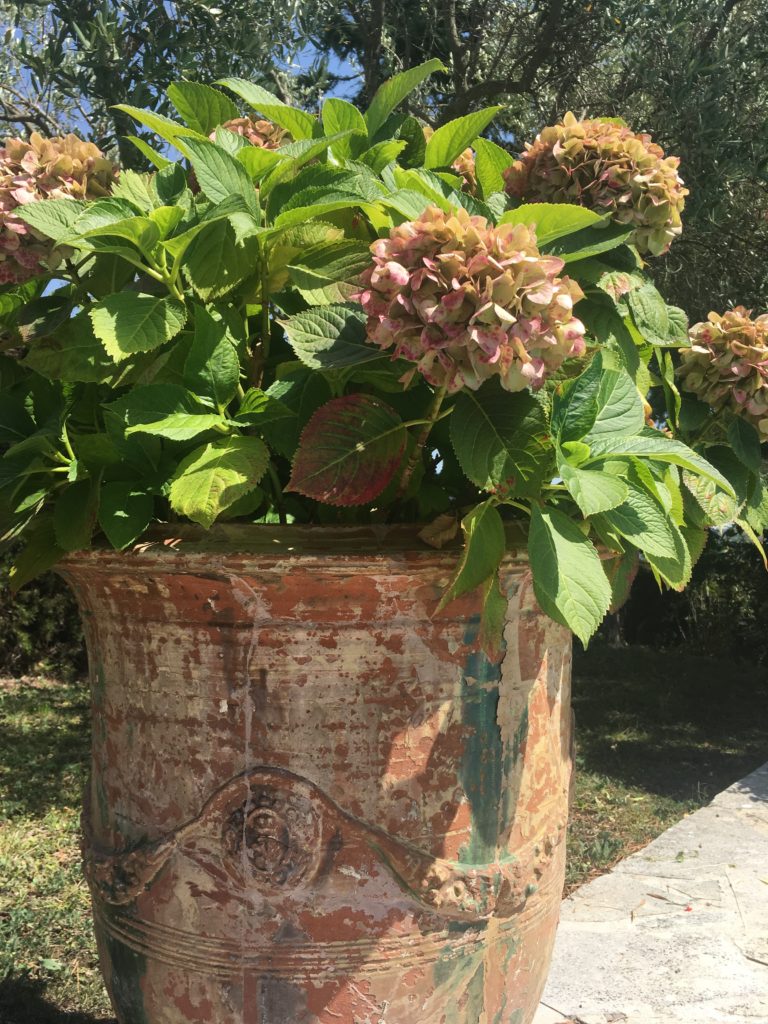 This is definitely a sea dream house come true. And there's even some unicorn magic thrown in for good luck!
I hope you're inspired!
PS: all photos were taken on my iPhone SE