If you have a young girl you will probably know that unicorns are everywhere at the moment. So it wasn't a surprise when my eldest asked for a unicorn themed party for her 6th Birthday.
She was very lucky to have two parties: one in France for her actual Birthday and one in England with her school friends. I picked a pastel colour palette, reusing decorations between the parties. I went for confetti ballons using biodegradable clear ballons with biodegradable confetti.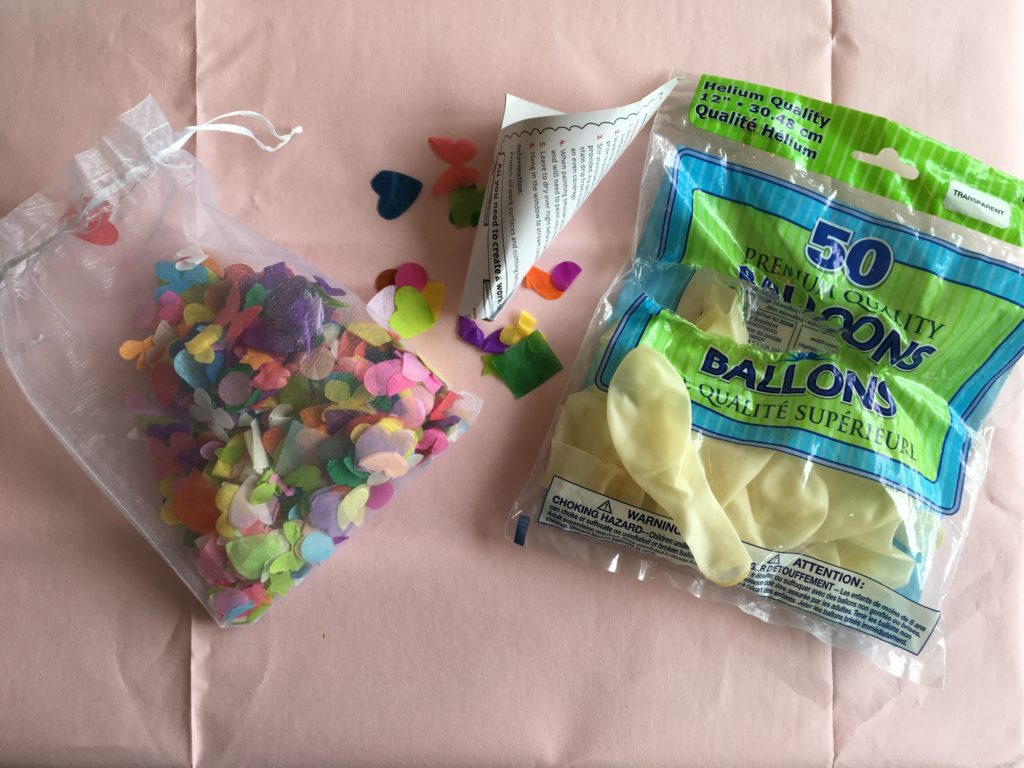 In French a unicorn is une licorne. So here is her licorne party. Due to the ages of the kids attending – 3 to 10 – I decided to do letter sun catchers as the craft. All the kids loved it.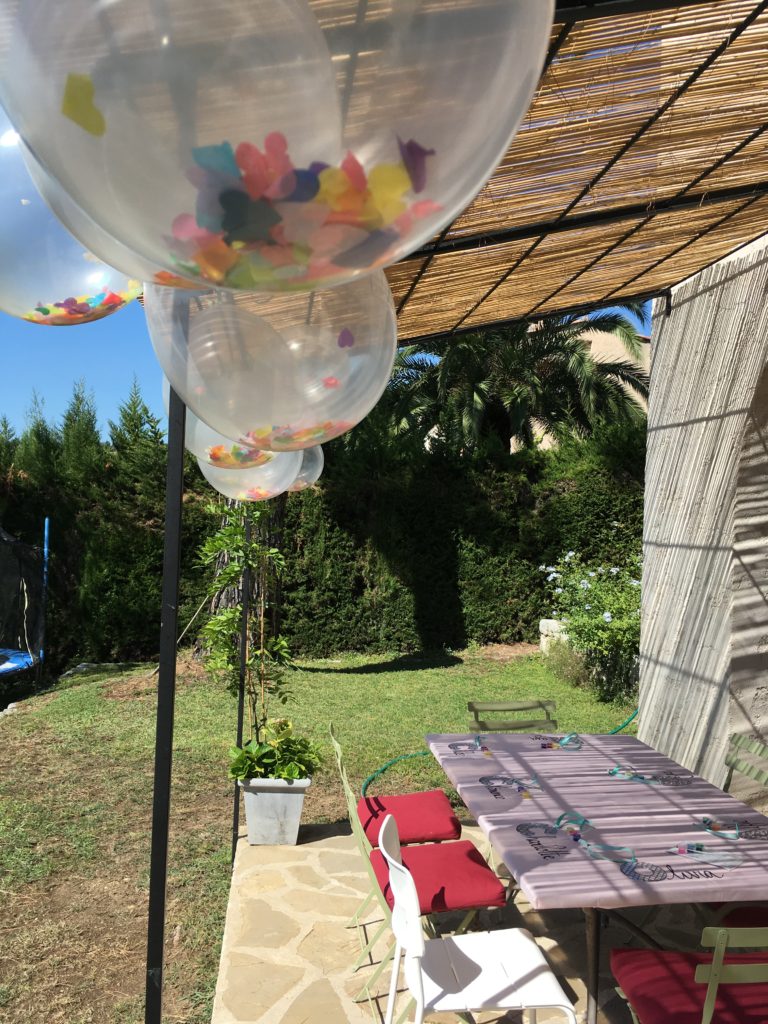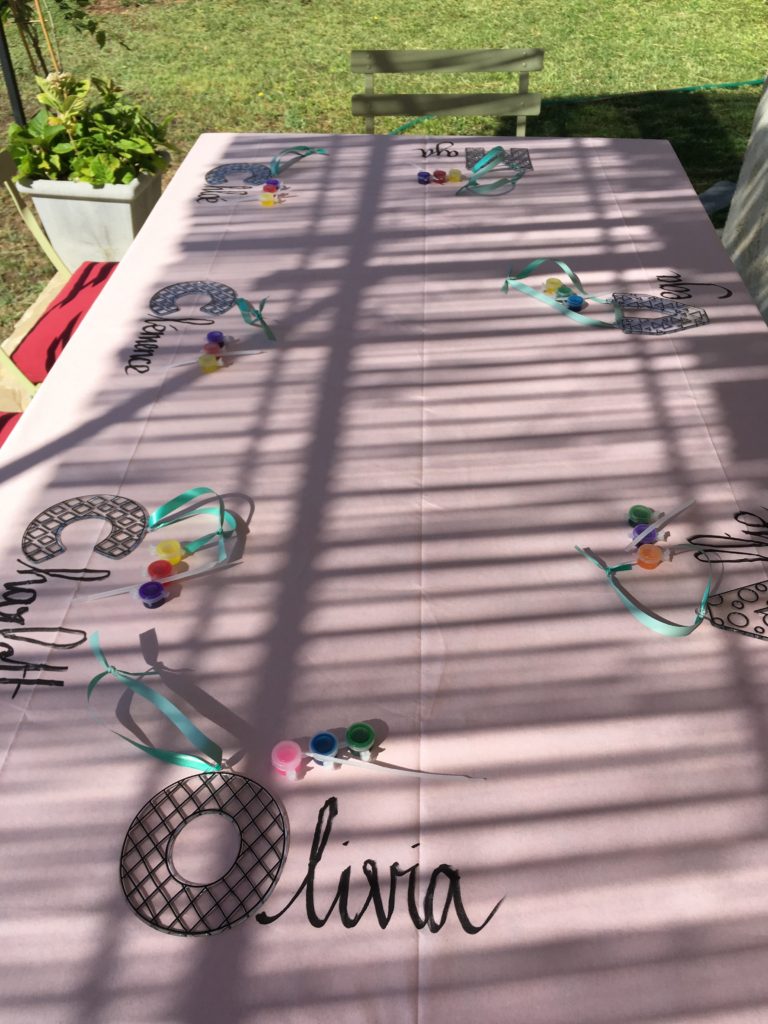 Now there are lots of complicated unicorn cakes on Pinterest but I'm not a great baker, I'm recently vegan and I knew I would be baking one of the cakes abroad in an oven I didn't know so, to minimise the risk, I bought a 6 silicon cake mould and used an easy peasy vegan cake recipe using a packet of Betty Crocker cake mix (you can buy them everywhere) with one can of pop. This was a double layer: one vanilla cake made with lemonade and one chocolate cake made with coke. Ready made Betty Crocker icing (which is also vegan) coloured purple with food colouring. I used an ice cream cone for the horn and ear and rainbow twists for the mane and tail.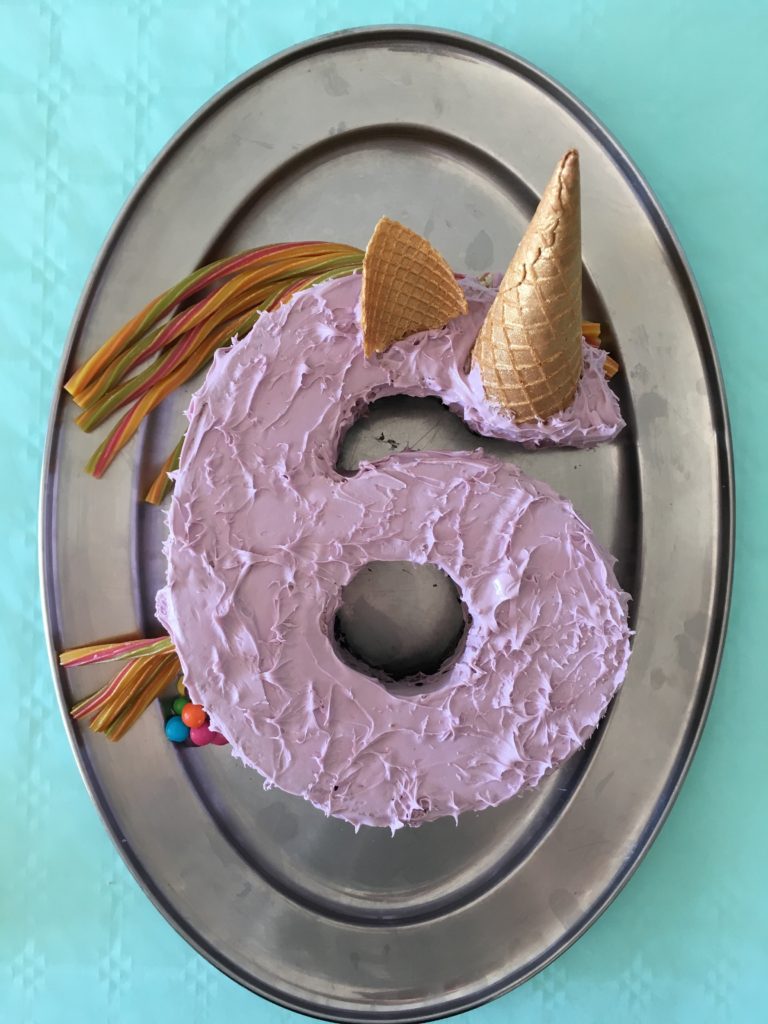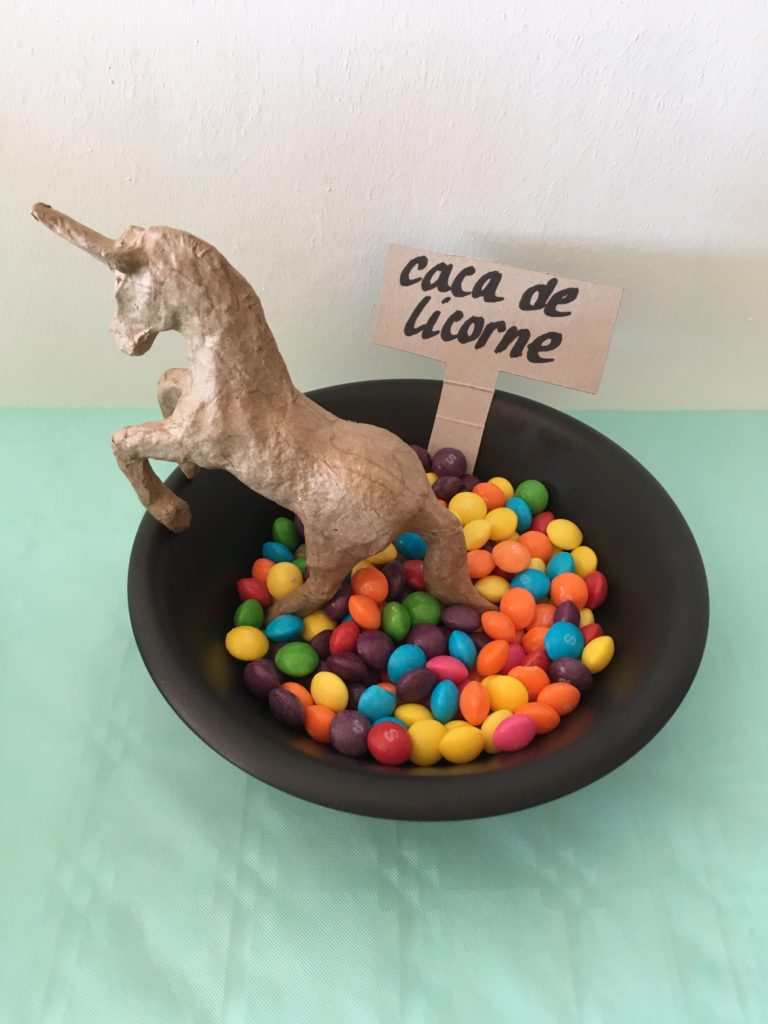 To give some magic to the party, I told my daughter that unicorns poo skittles so skittles played quite a big role. The bowl of "caca de licorne" (unicorn poo), the little pile of skittles next to the unicorn cake and then I poured water on these skittles and the kids watched as the water turned into a rainbow!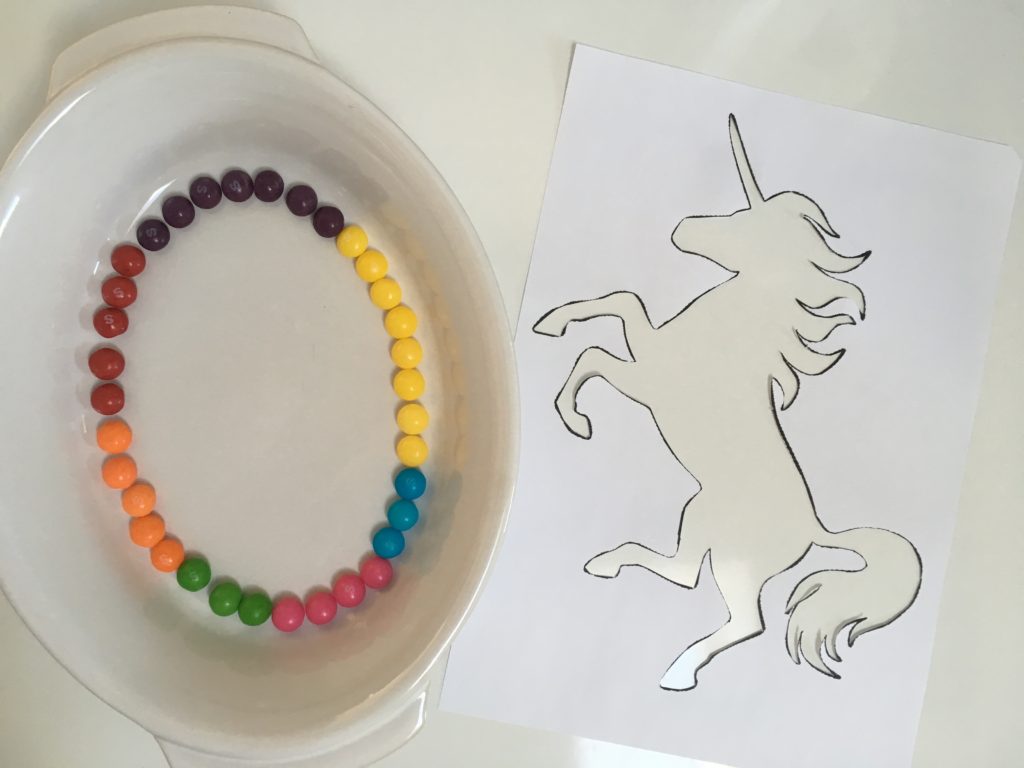 You don't get party bags at French parties, so I did a simple eco-friendly present for each child to thank them for coming.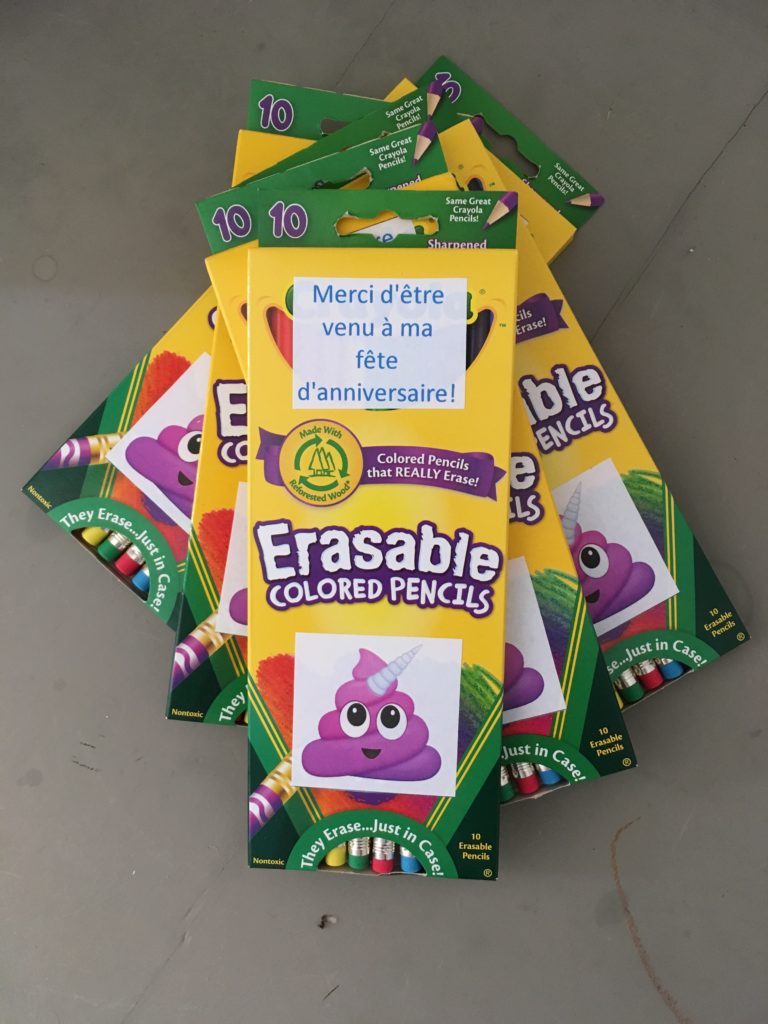 In England, we had the party at home. I used the light turquoise table cloth from the French party as ballons tassels. And more confetti ballons.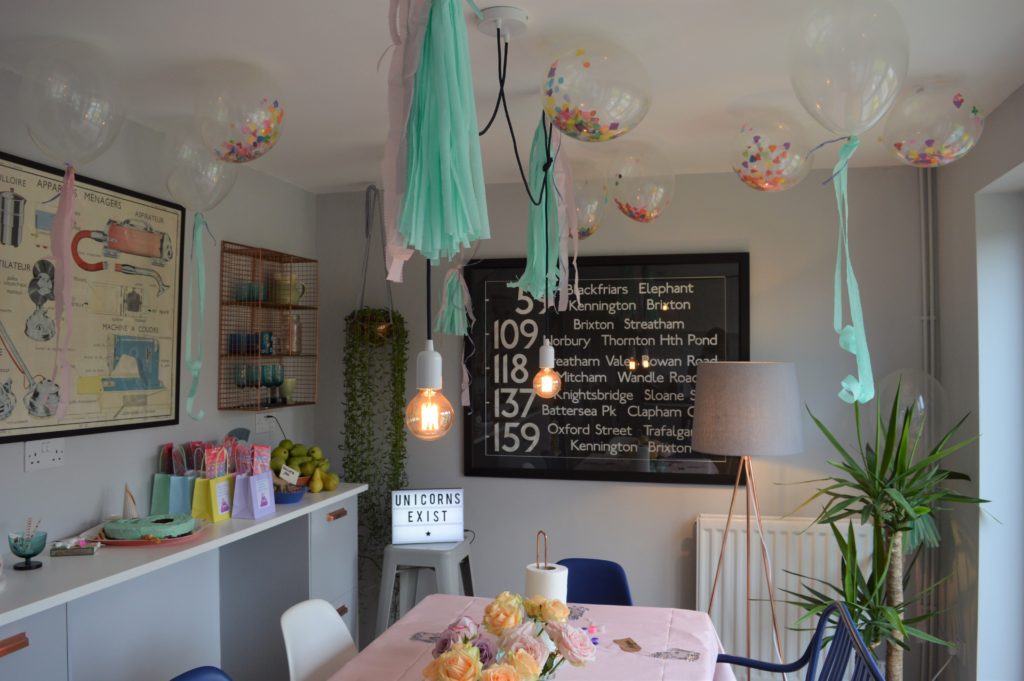 This time I made a single layer cake (chocolate with vanilla coke) but coloured the icing turquoise.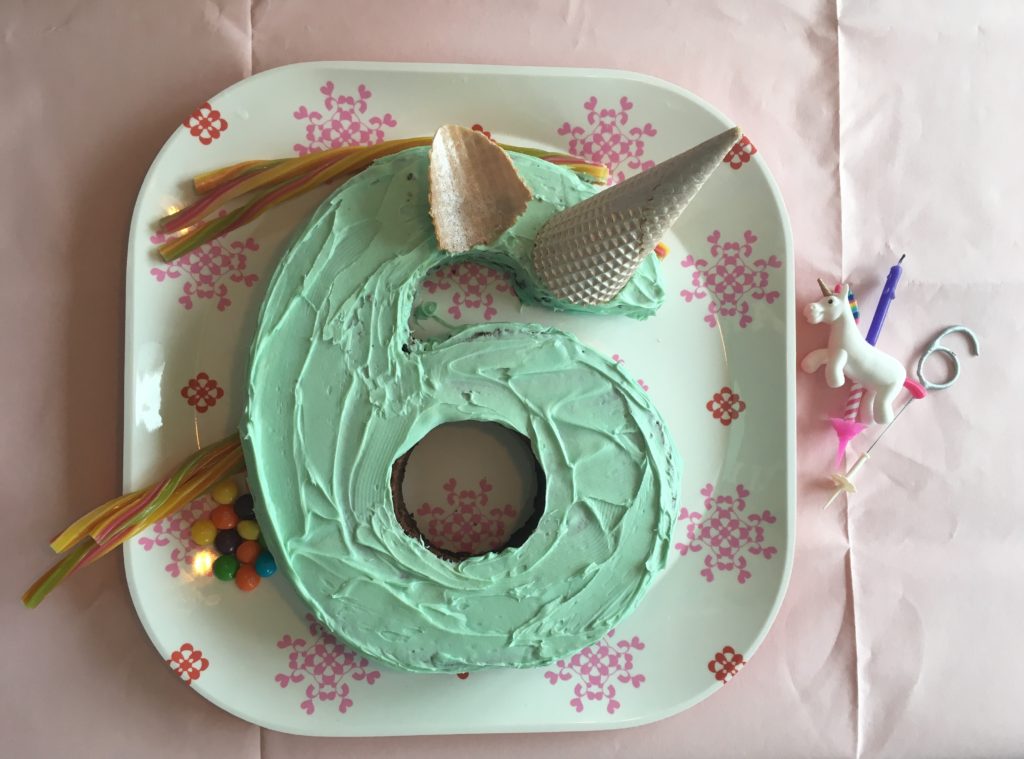 As there were only girls of a similar age I got unicorn sun catchers to decorate.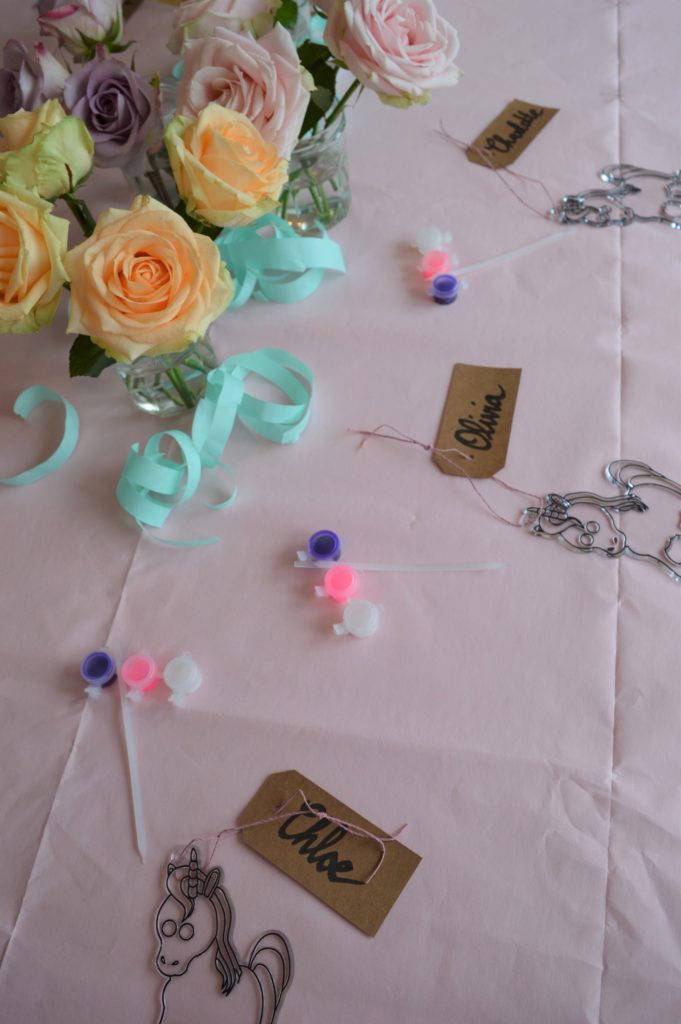 The party bags had a small selection of unicorn themed girls treats and of course the finished unicorn sun catcher. They also had a mini bag of unicorn poo in them (aka skittles).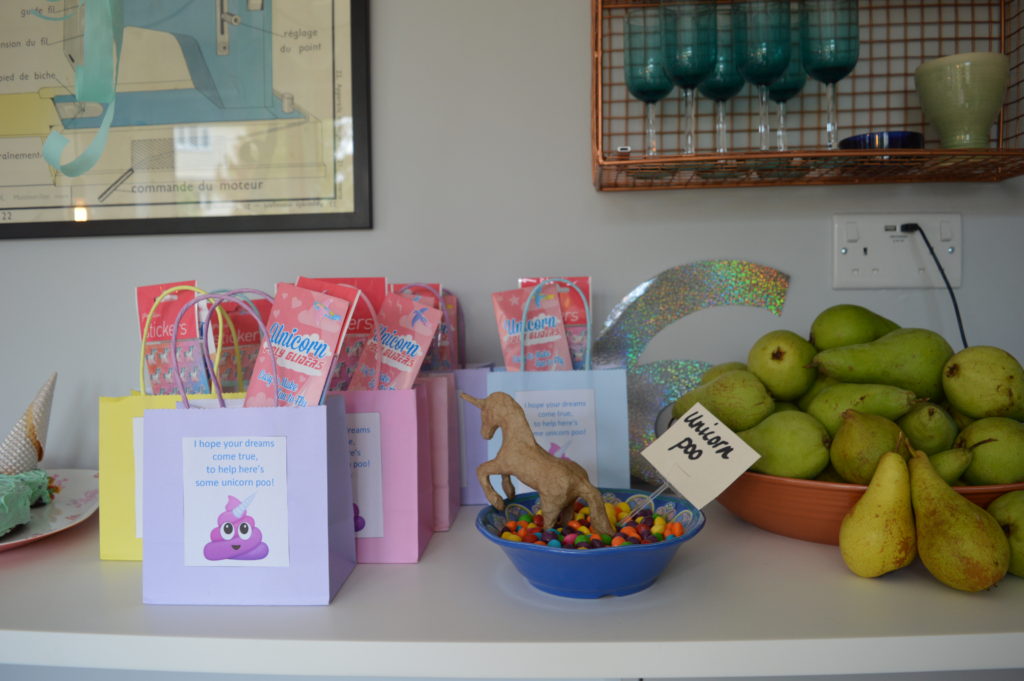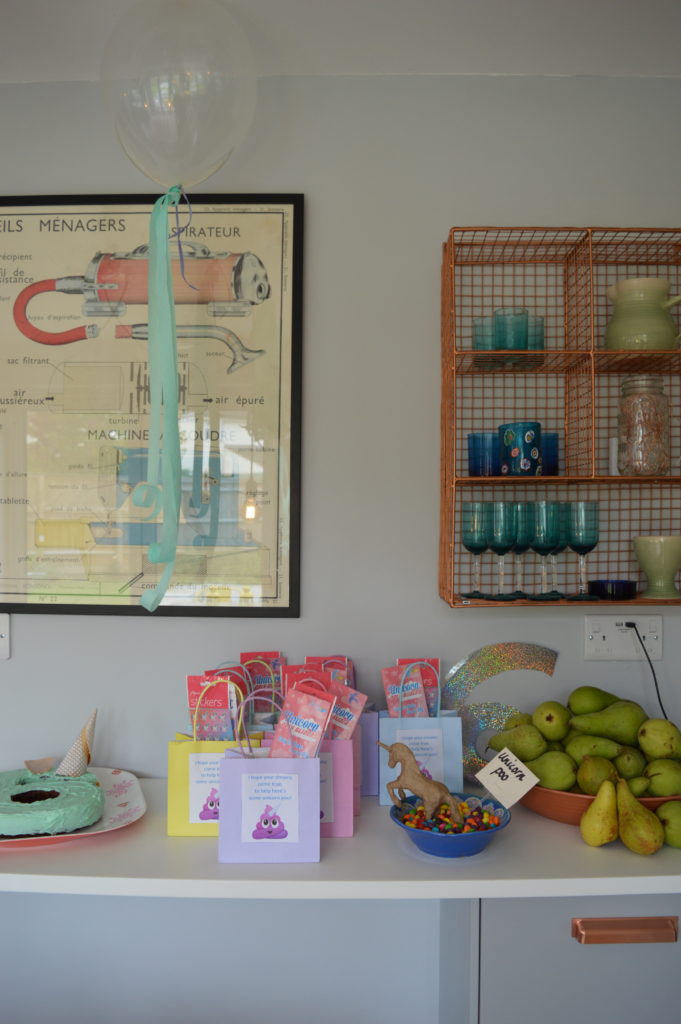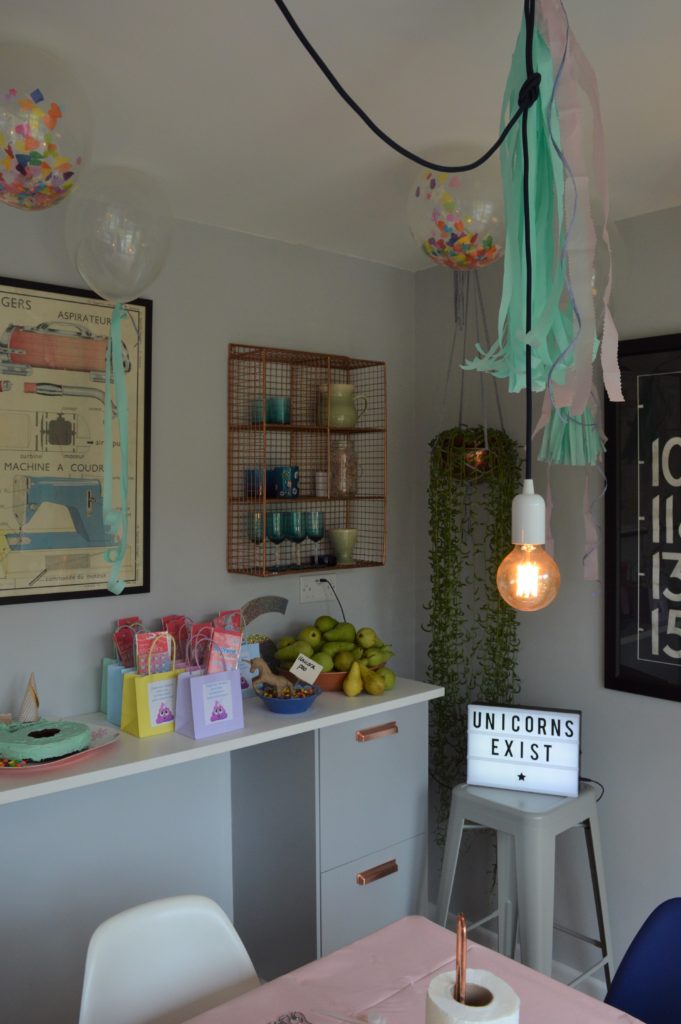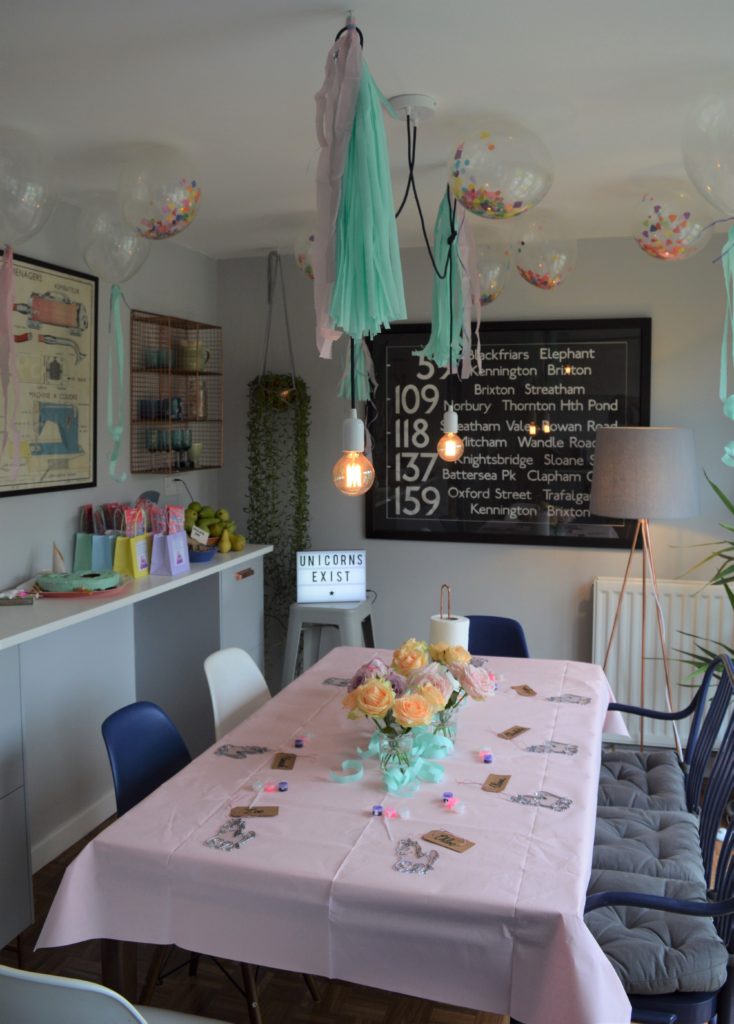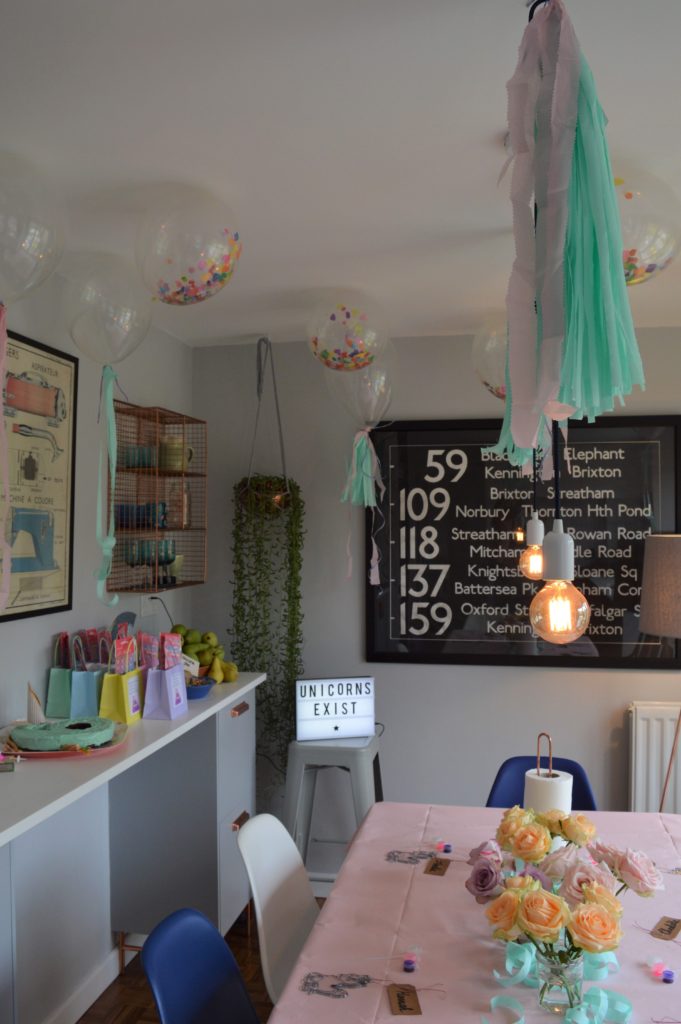 Luckily this party was just after my Birthday so my Birthday roses were the perfect pastel addition to the table.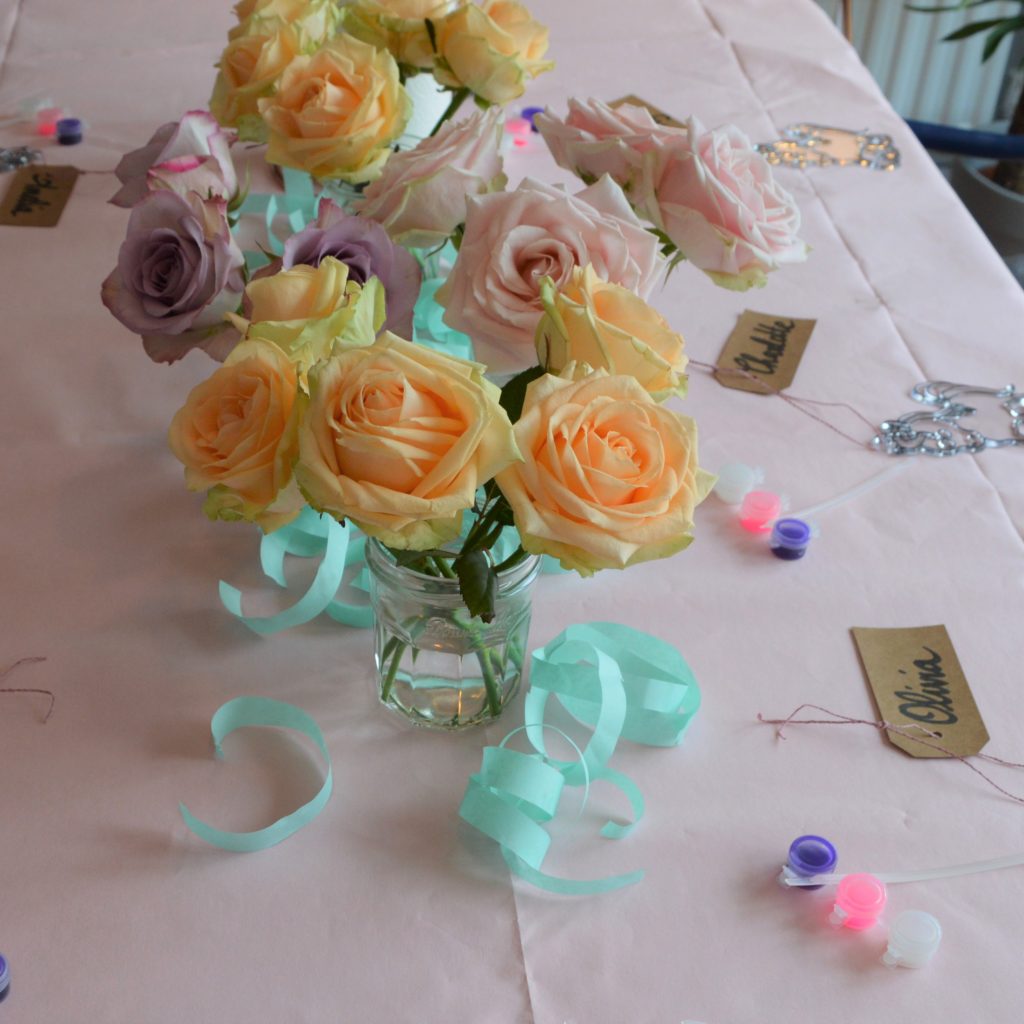 Kids' Birthday parties and unicorns are all about believing in magic… HMP believes unicorns exist! ?

Happy making!