My youngest loves the outdoors and loves going to Forest School. So when she asked for a campfire for her woodland Birthday party, I wanted to make one. I found this wool mix felt craft pack (of 9″ squares) from the lovely Pixie Rose on eBay, the colour way is called Autumn which had the perfect colours for making a campfire.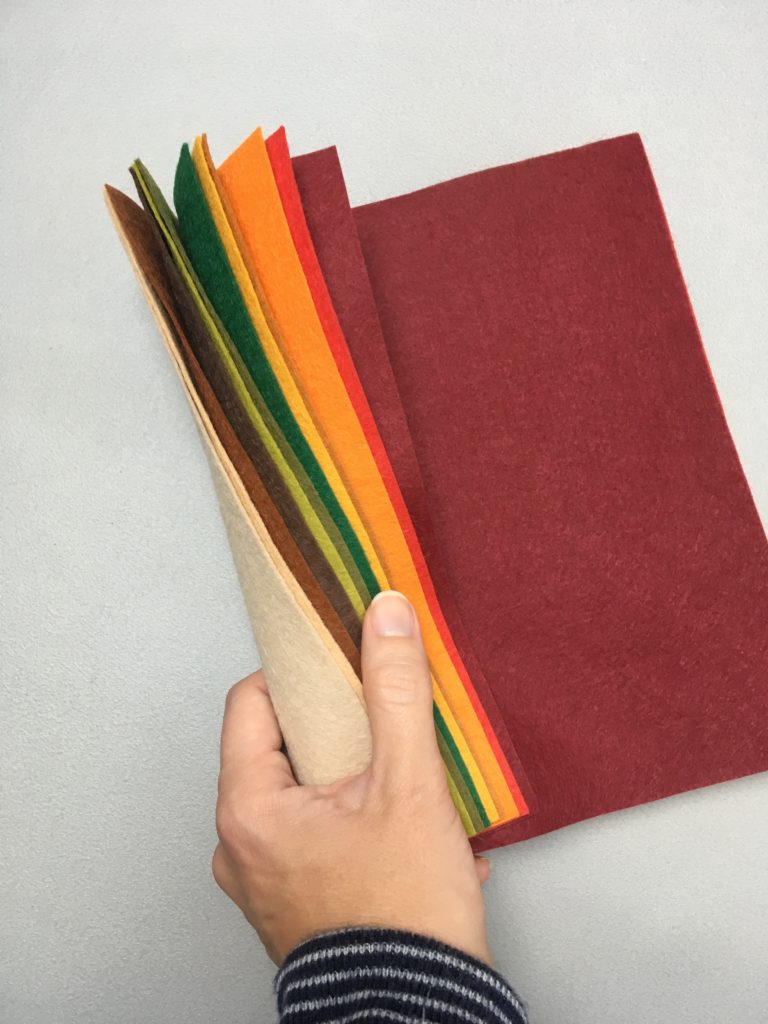 I started with the logs. I machine sewed some wood details – circles on the dark brown and lines on the lighter brown. I joined the length with the felt inside out to make a tube of felt. And then inserted the cardboard tube from wrapping paper into the middle to make it solid. I then hand sewed round beige patches on the ends.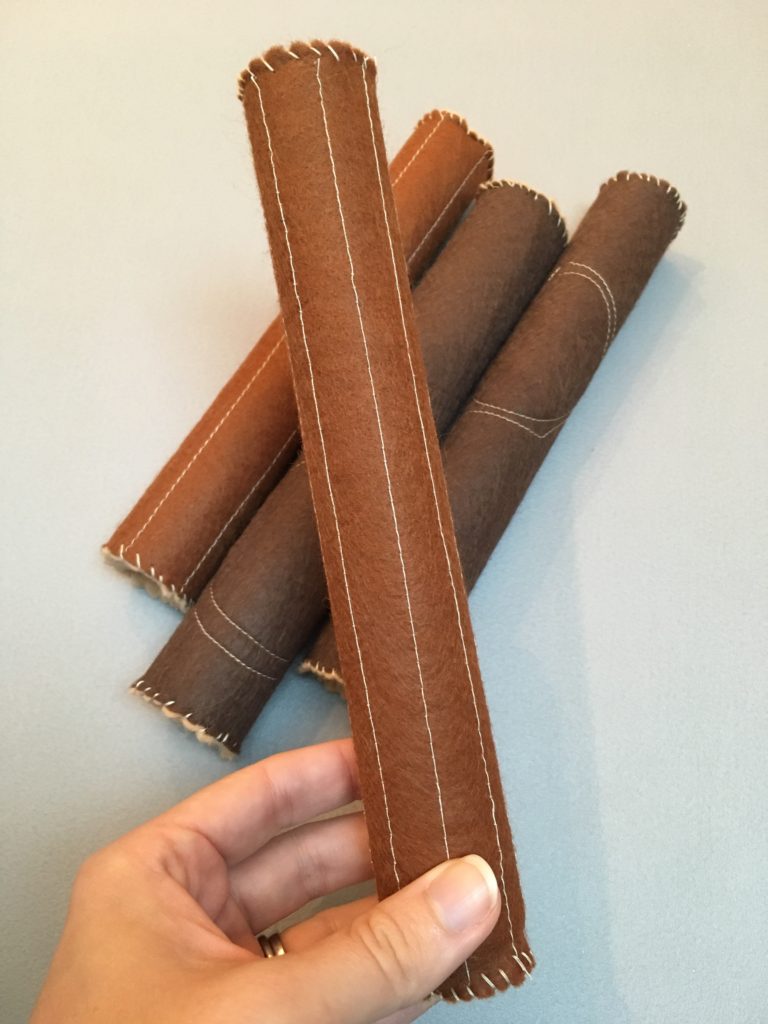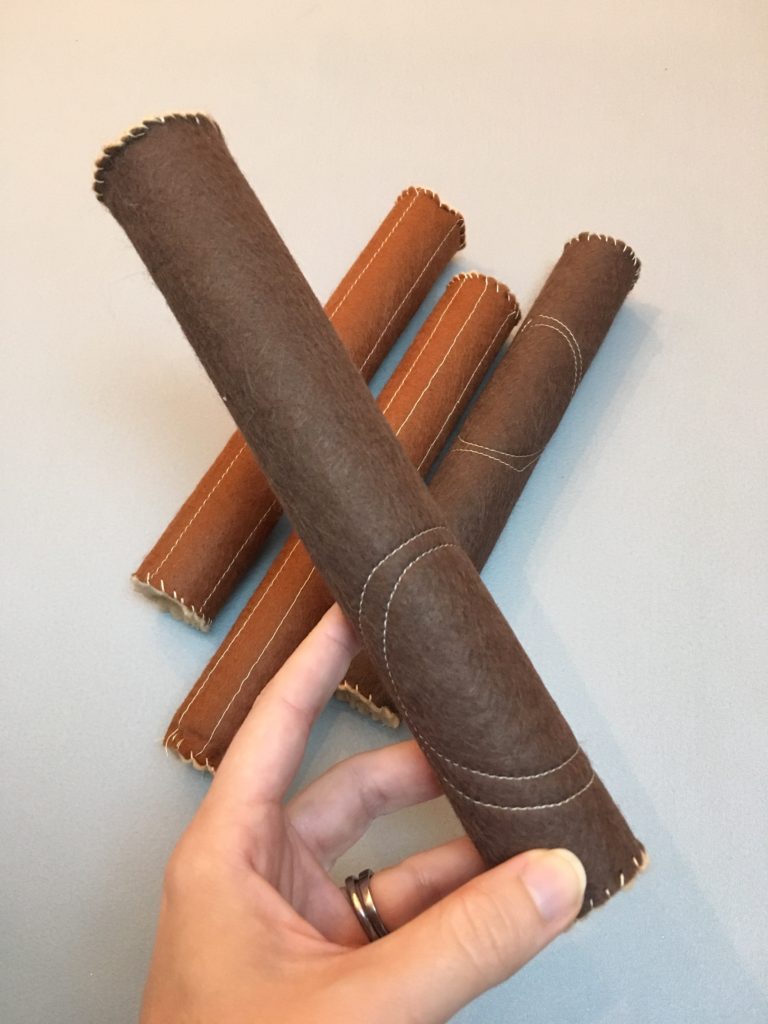 For the flames, I just gathered the red, orange and yellow felt squares and sewed to secure them together.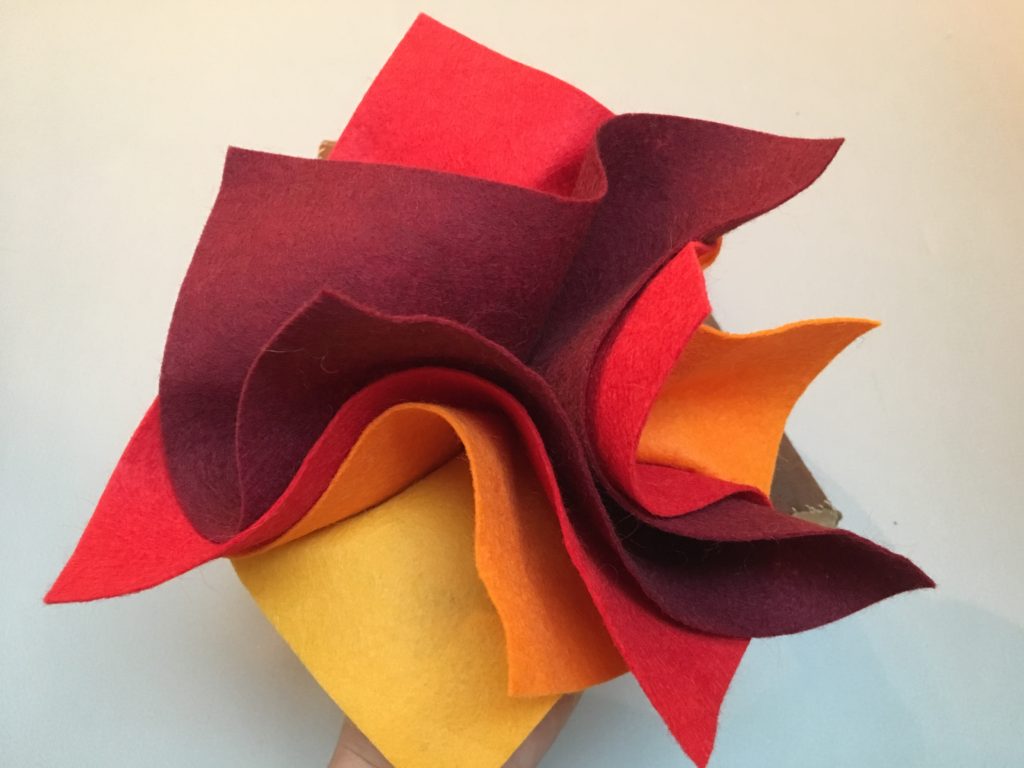 Super easy but very effective. Perfect for roasting marshmallows!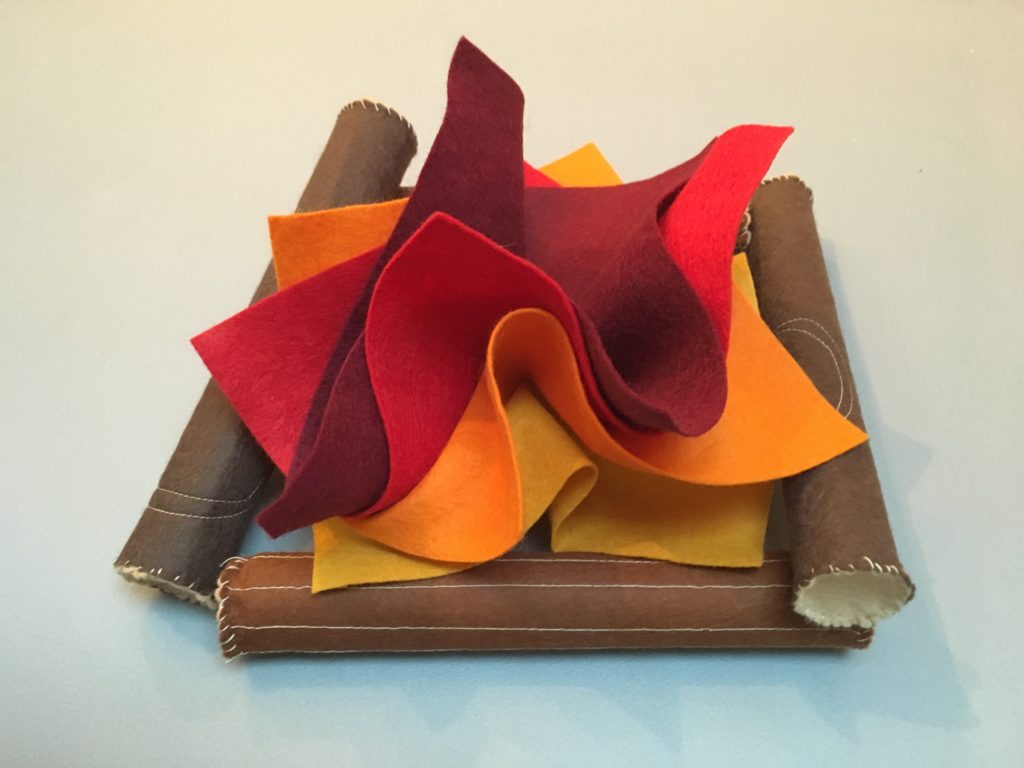 If you want to see the whole party click here.
Happy making!